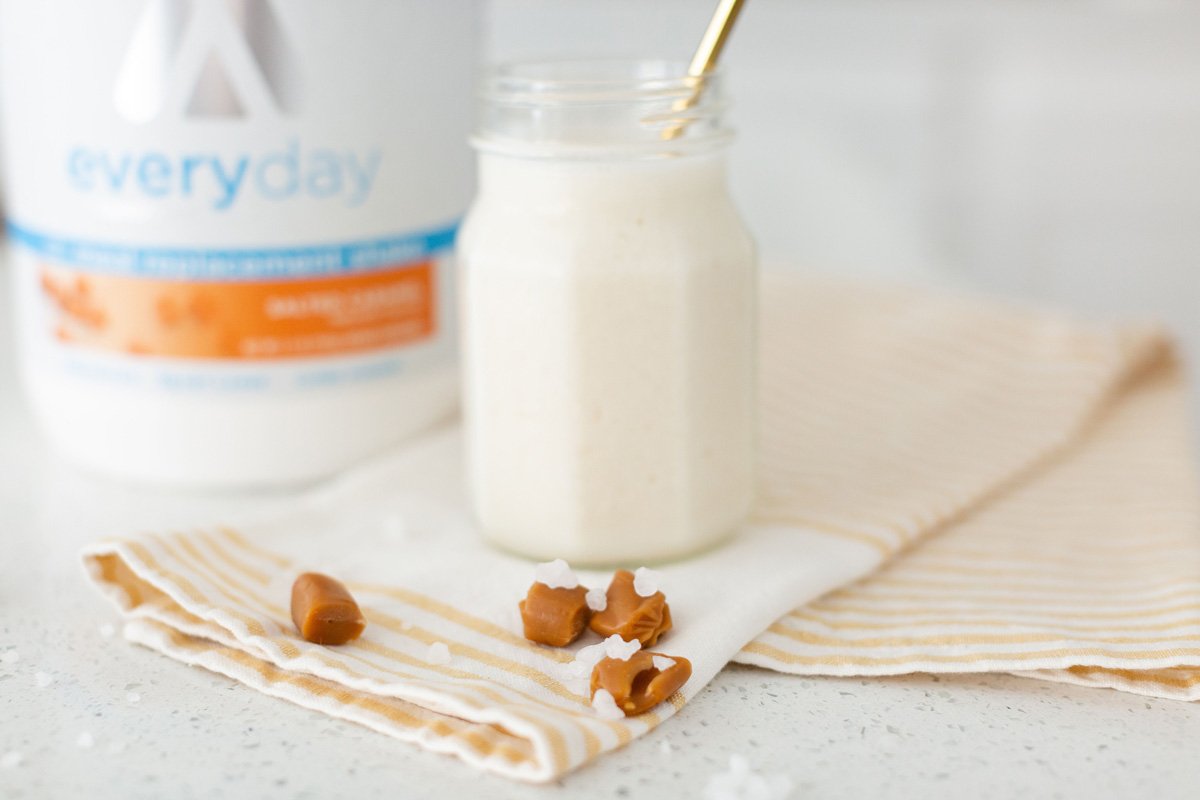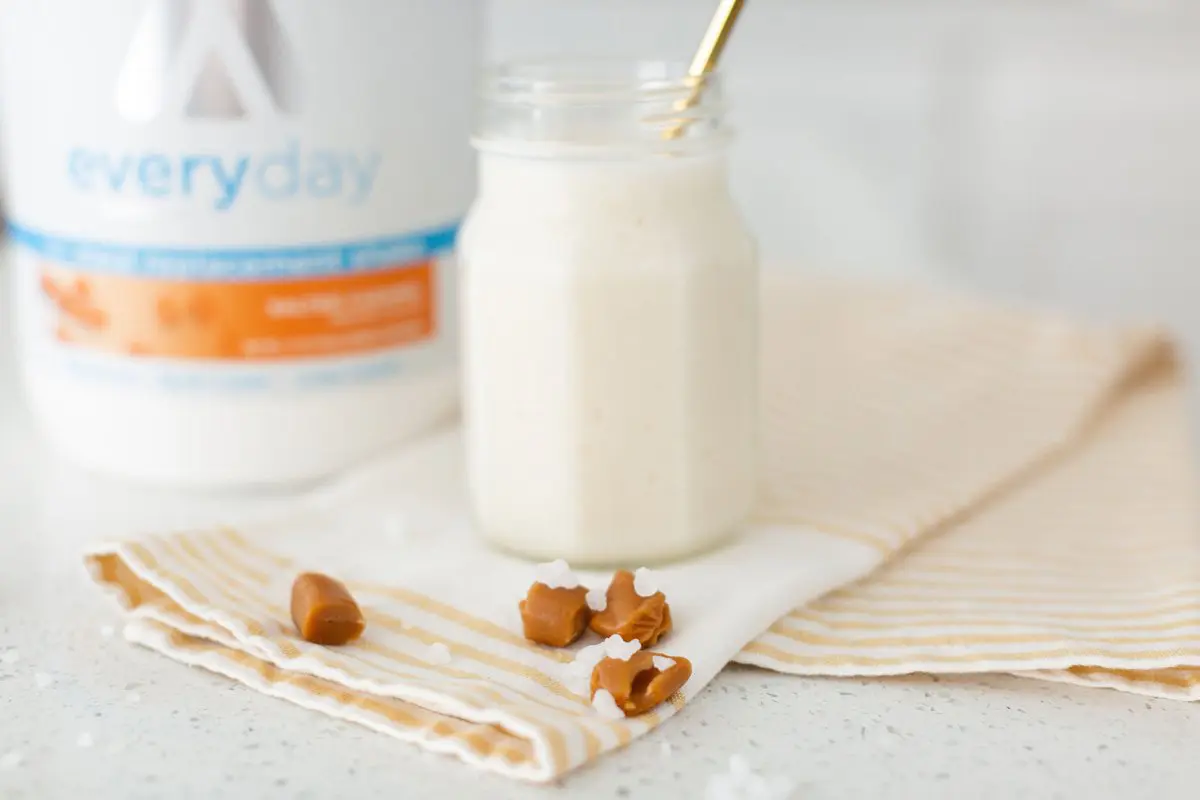 It's the most wonderful time of the year! Yes, I realize that Christmas is over, but I'm talking about everyone's OTHER favorite time of the year: Girl Scout Cookie time! It's hard to avoid this "holiday." Maybe it's your daughter, neighbor, or the girls standing outside your local grocery store, either way, you're probably going to be asked by some pretty cute saleswomen to buy those delicious cookies. And since life is all about balance, you should be able to enjoy them once a year, right?!
But if you're trying to stay somewhat on track, then I may just have a few tricks up my sleeve. I'm happy to report that I have been spending time in the kitchen whipping up a couple more favorites to add to your cookie-inspired list!
Bonus: Scroll down for a giveaway (it's not Girl Scout Cookies, but it may as well be!)!
Click here for my Girl Scout Cookie-Inspired Thin Mint Shake recipe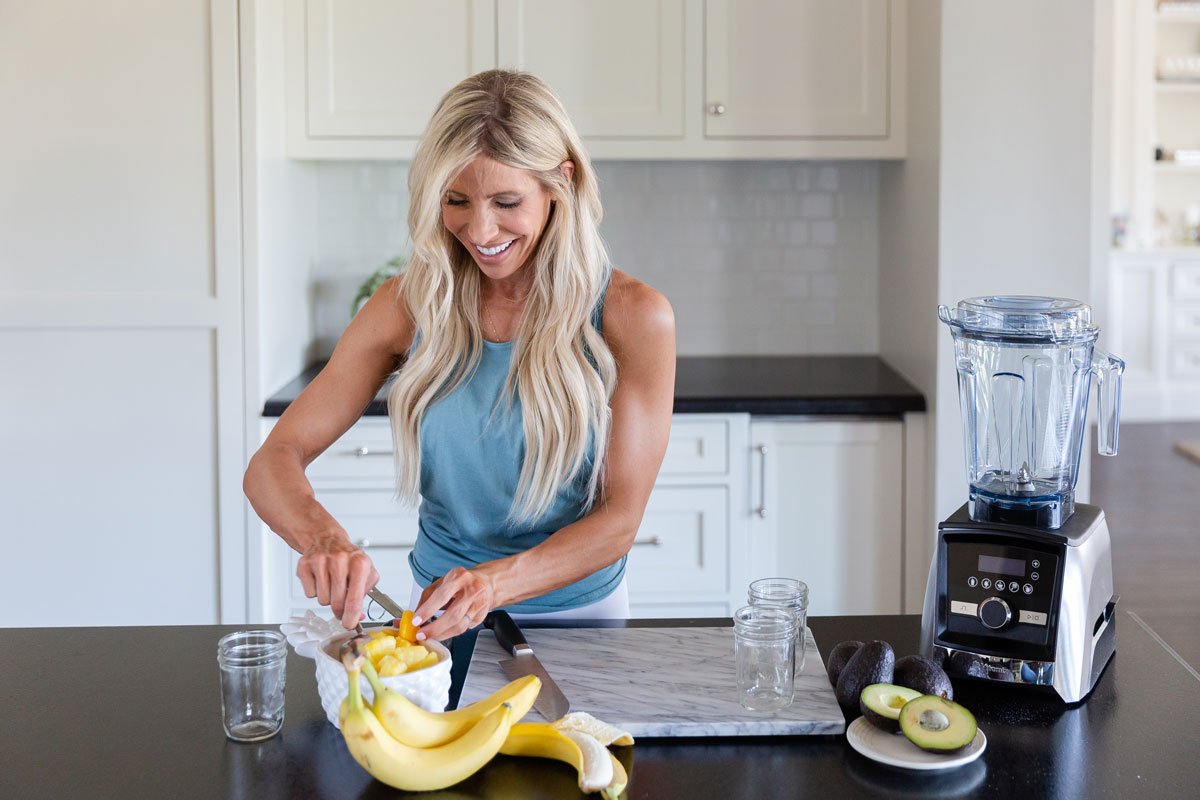 Click here to shop our Low Carb Meal Replacement Shakes Bonus: For a limited time, take 40% OFF your purchase.
Before we kick off the Samoa recipes, we have a new baby…our brand new, amazingly delicious, Salted Caramel Low Carb Meal Replacement Shake flavor! It's all that and a box of girl scout cookies ;)? To celebrate it, here's today's cookie special: Samoa inspired treats. Whether you want a shake or a mug cake, here are two Samoa cookie inspired recipes to keep that girl scout cookie flavor alive year-round!
Samoa Cookie Swap > Salted Caramel Pecan Mug Cake Recipe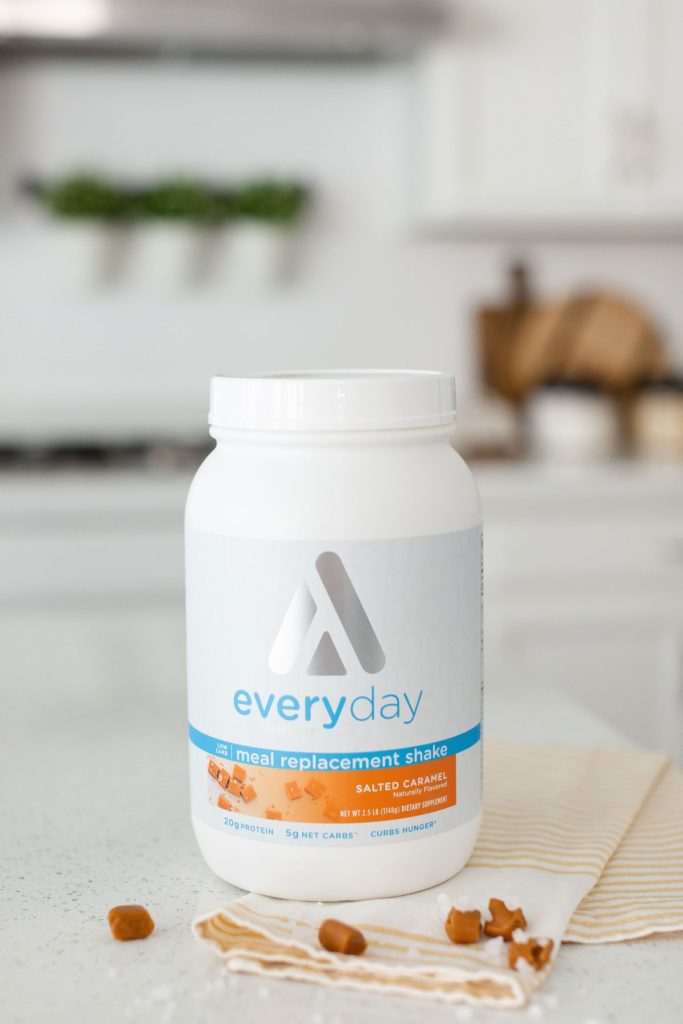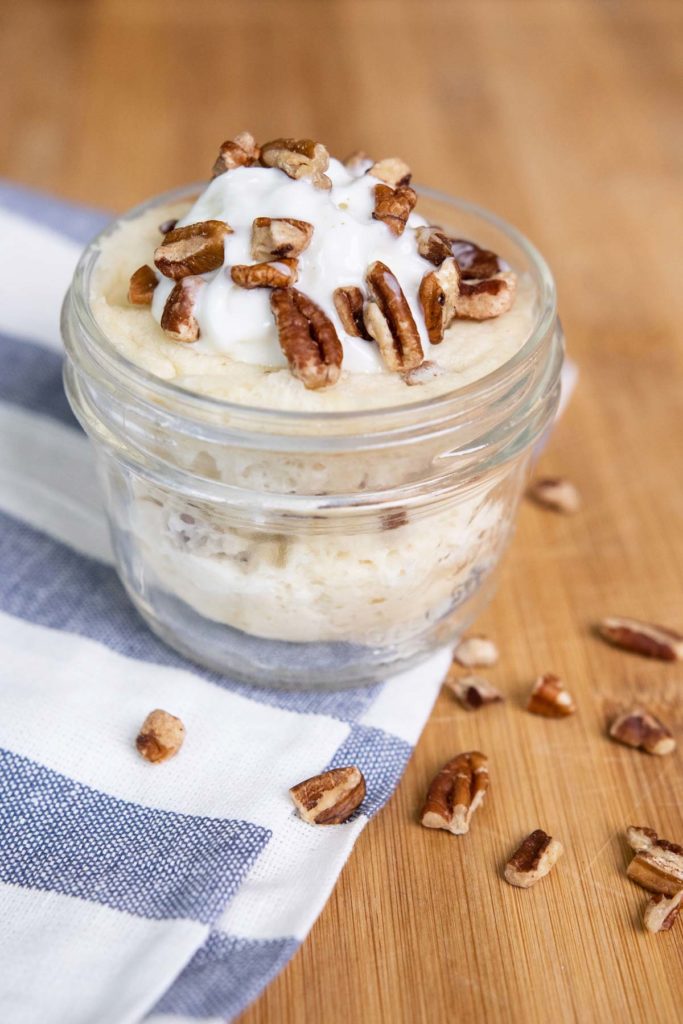 Makes 1 serving
Ingredients:
2 tablespoons almond flour
1 tablespoon monk fruit sweetener
1/2 teaspoon baking powder
1 egg white
1 tablespoon chopped pecans
1 tablespoon whipped cream (aerosol)
Instructions:
Spray a microwave-safe mug with nonstick cooking spray.
In the mug, combine all ingredients except for the whipped cream. Mix well.
Microwave the mug cake for 1 minute 15 seconds. Allow to cool before handling.
Top the mug cake with whipped cream. Enjoy!
Nutrition Information: 310 calories, 17g fat, 15g carbs, 27g protein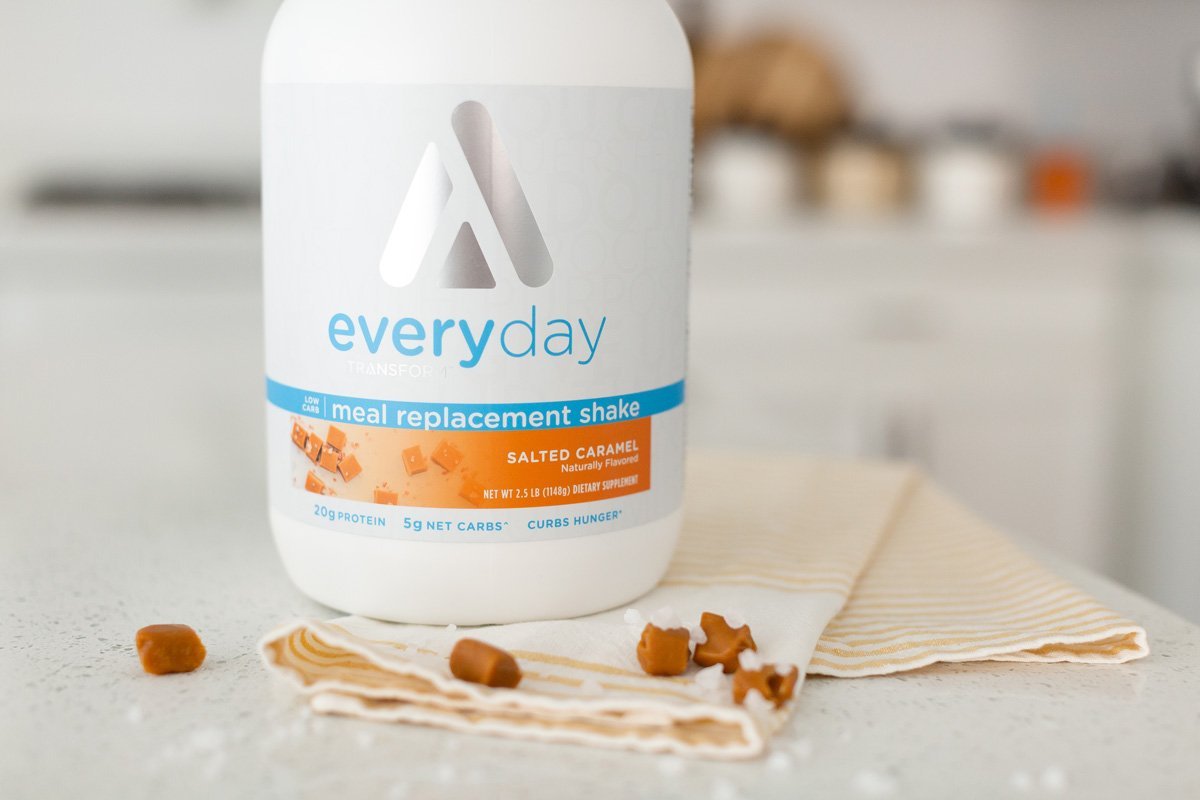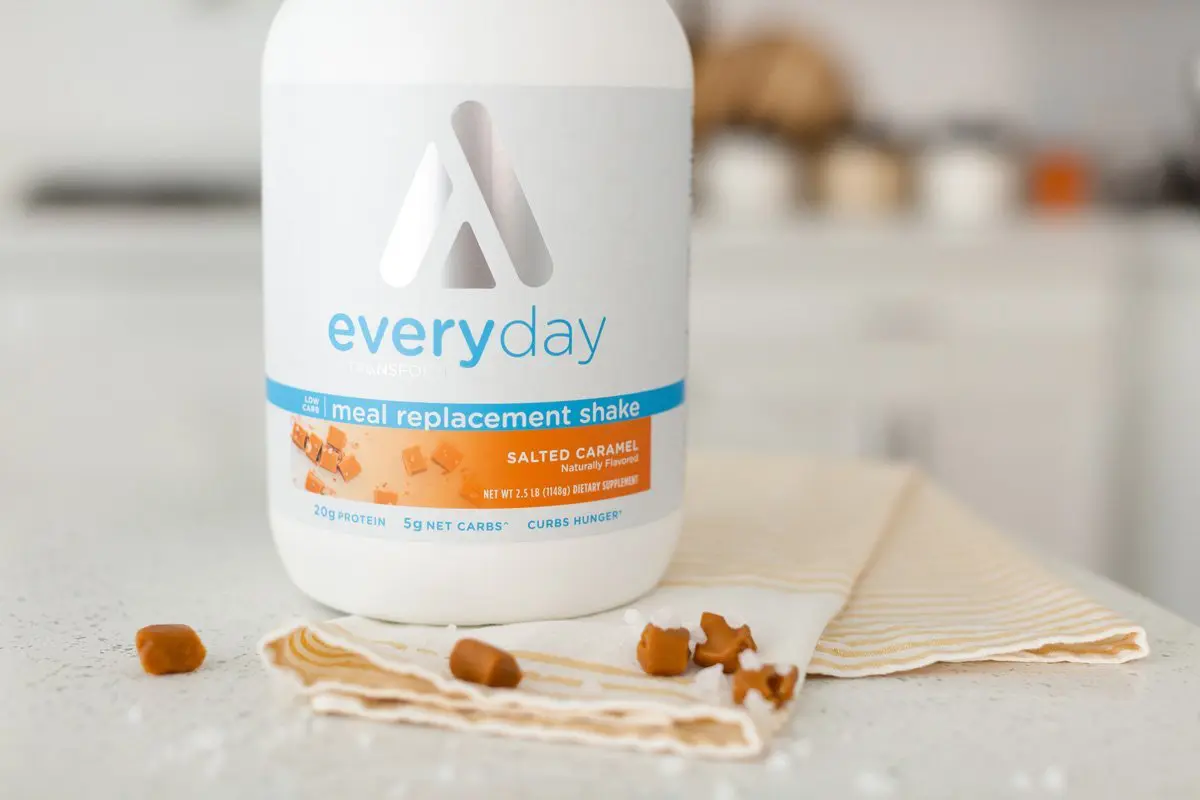 If you're not in the mood for a mug cake, or if it doesn't fit into your macros, then here's how to make the perfect Samoa Protein Shake. Top it off with some coconut flakes, and you've got yourself a treat even sweeter than a Girl Scout selling during cookie season.
Transform Samoa Cookie Protein Shake Recipe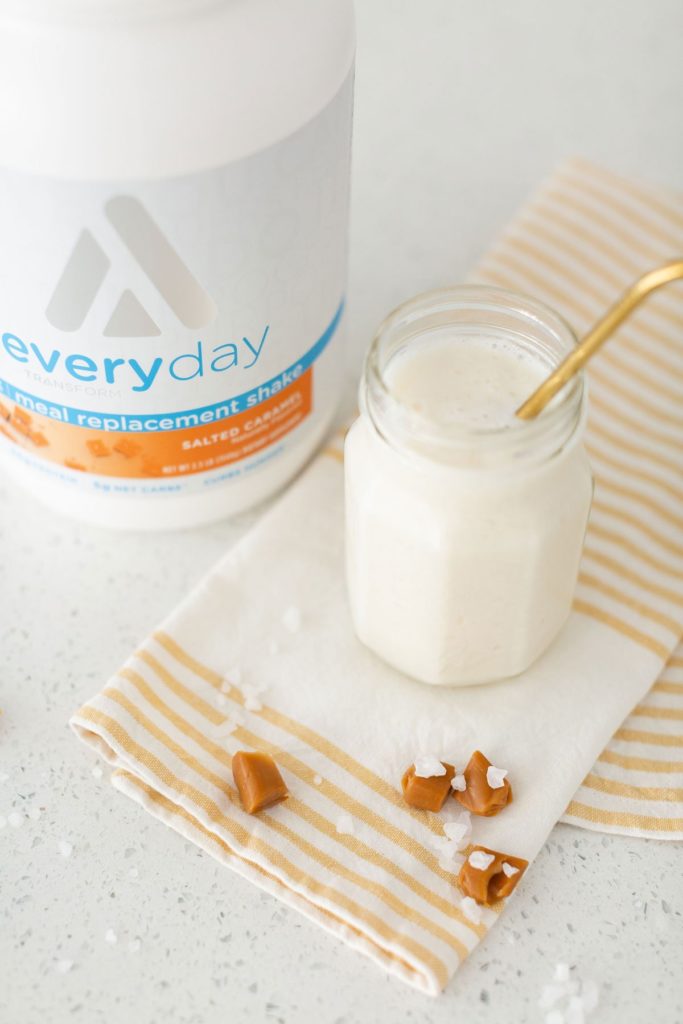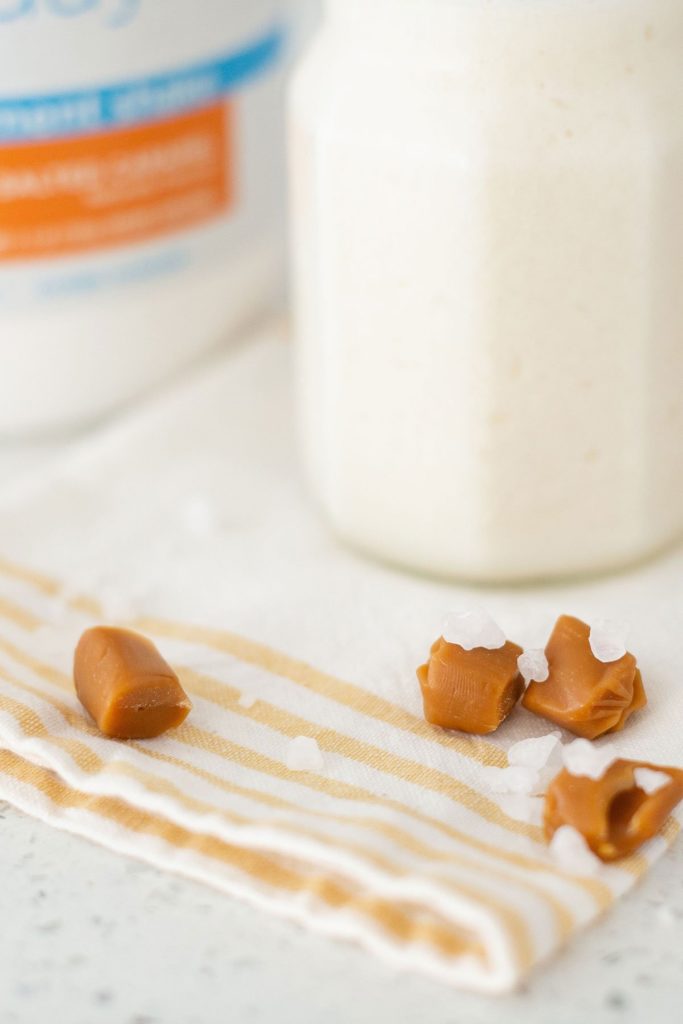 Makes 1 serving
Ingredients:
1 cup unsweetened almond milk
3/4 cup ice (or if you want it really creamy, opt for 1/2 frozen banana instead)
1 tablespoon unsweetened coconut flakes
1 teaspoon unsweetened toasted coconut flakes
1 tablespoon semi-sweet chocolate chips
Instructions:
Combine all ingredients except for the coconut flakes and chocolate chips in a blender. Blend until smooth. If too thick, add more water as desired.
Sprinkle the coconut flakes and chocolate chips on top. Enjoy!
Nutrition Information (without banana): 300 calories, 15g fat, 22g carbs, 22g protein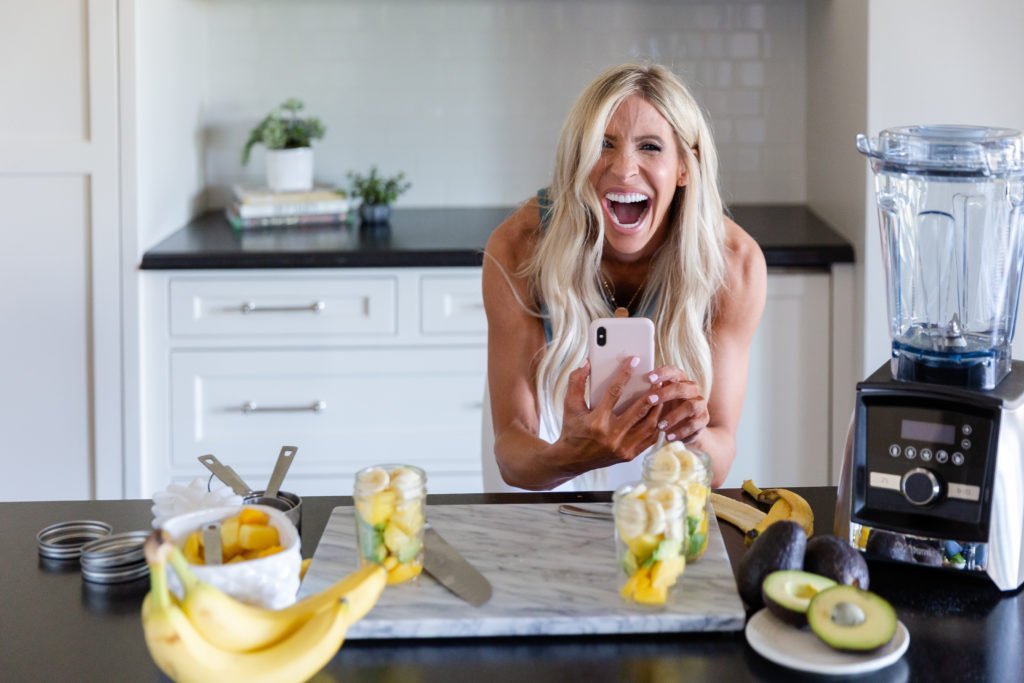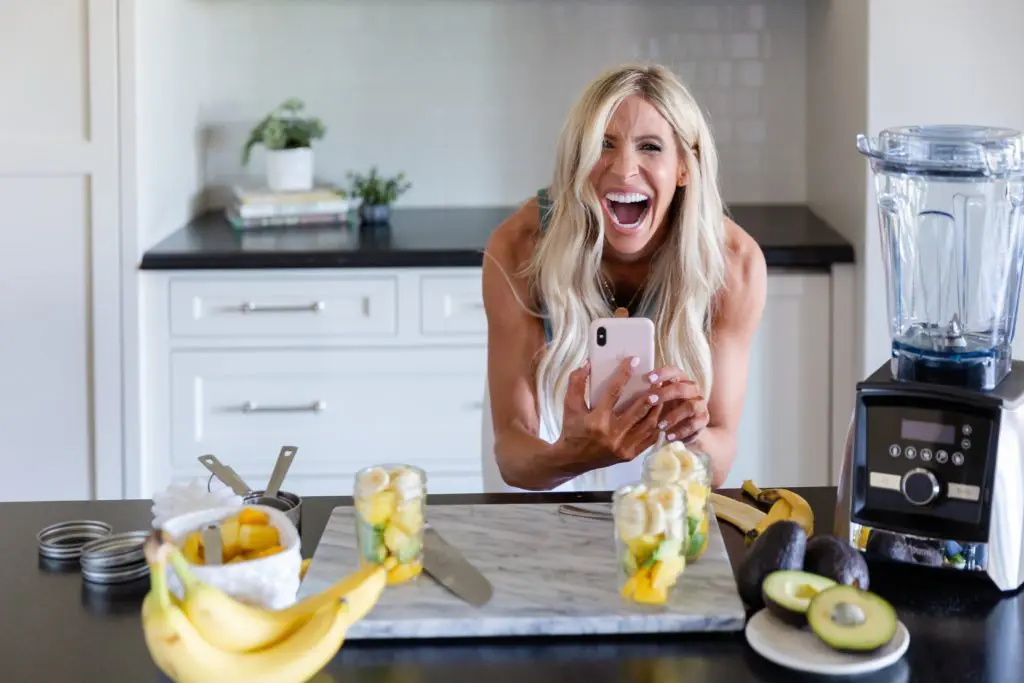 Before you pick up another box of cookies (sorry, Girl Scouts), I'm giving away one container of our Everyday by Transform Salted Caramel Low Carb Meal Replacement Shake Powder. Giveaway closes on Sunday (2/23/20 at midnight PST), and the winner will be announced on my IG/FB stories and on this blog on Monday morning. **Winners: Nancy Miller, Nicole Bailes, @ashleybaron3, @niki_nordquist02, @shelly.m.brewer. Congratulations!**
Here's how to enter:
Like my recent Instagram or Facebook post and tag a fellow cookie-loving friend.
Comment belowwith your favorite Girl Scout Cookie flavor that you'd love to see me turn into a meal replacement shake recipe.
Whew. "Baking" up sweet treats is a hard job, but somebody's gotta' do it. 😉 I will always happily volunteer, and I may know a few other Powells who will always gladly volunteer their time to be taste-testers! Let me know which recipe you end up making and drop a comment below letting me know how much you loved it!
xo,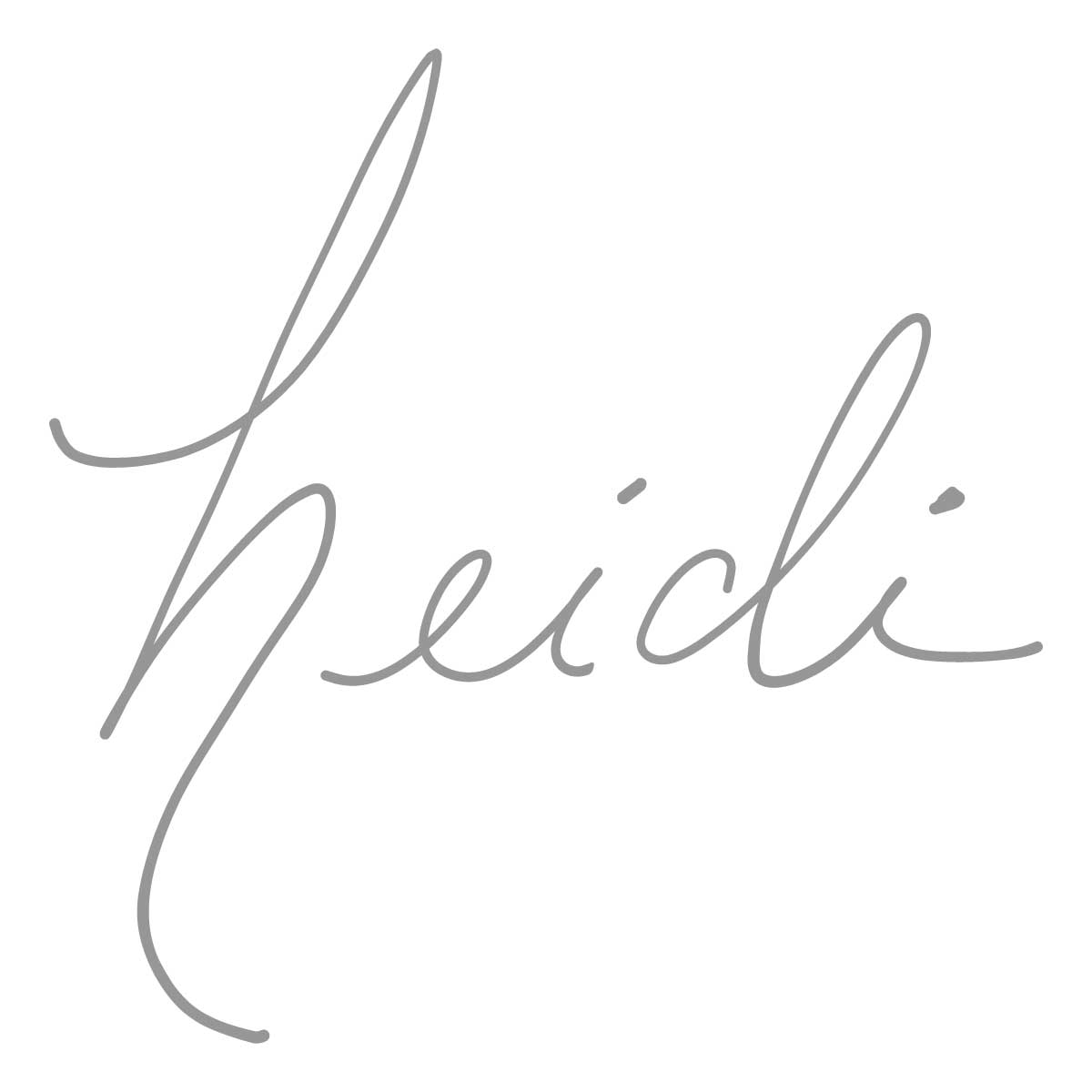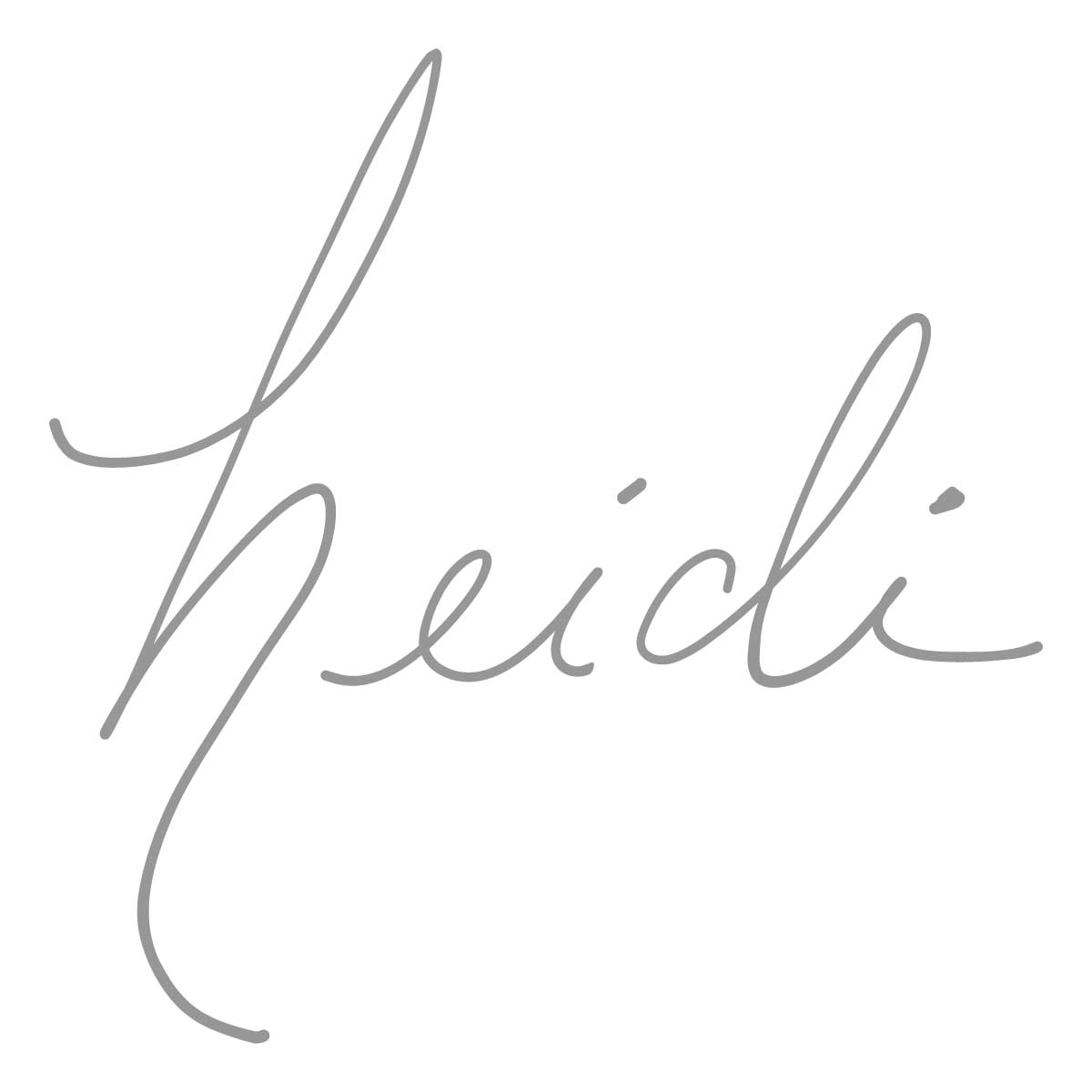 Related reading:
Lemon Poppy Seed Mug Cake with Lemon Protein Glaze
Peanut Butter Chocolate Chip Mug Cake
1-Minute Breakfast in a Mug
Cookies & Cream Mug Cake Recipe
Devil?s Food with Peanut Butter Drizzle Mug Cake
Funfetti Mug Cake