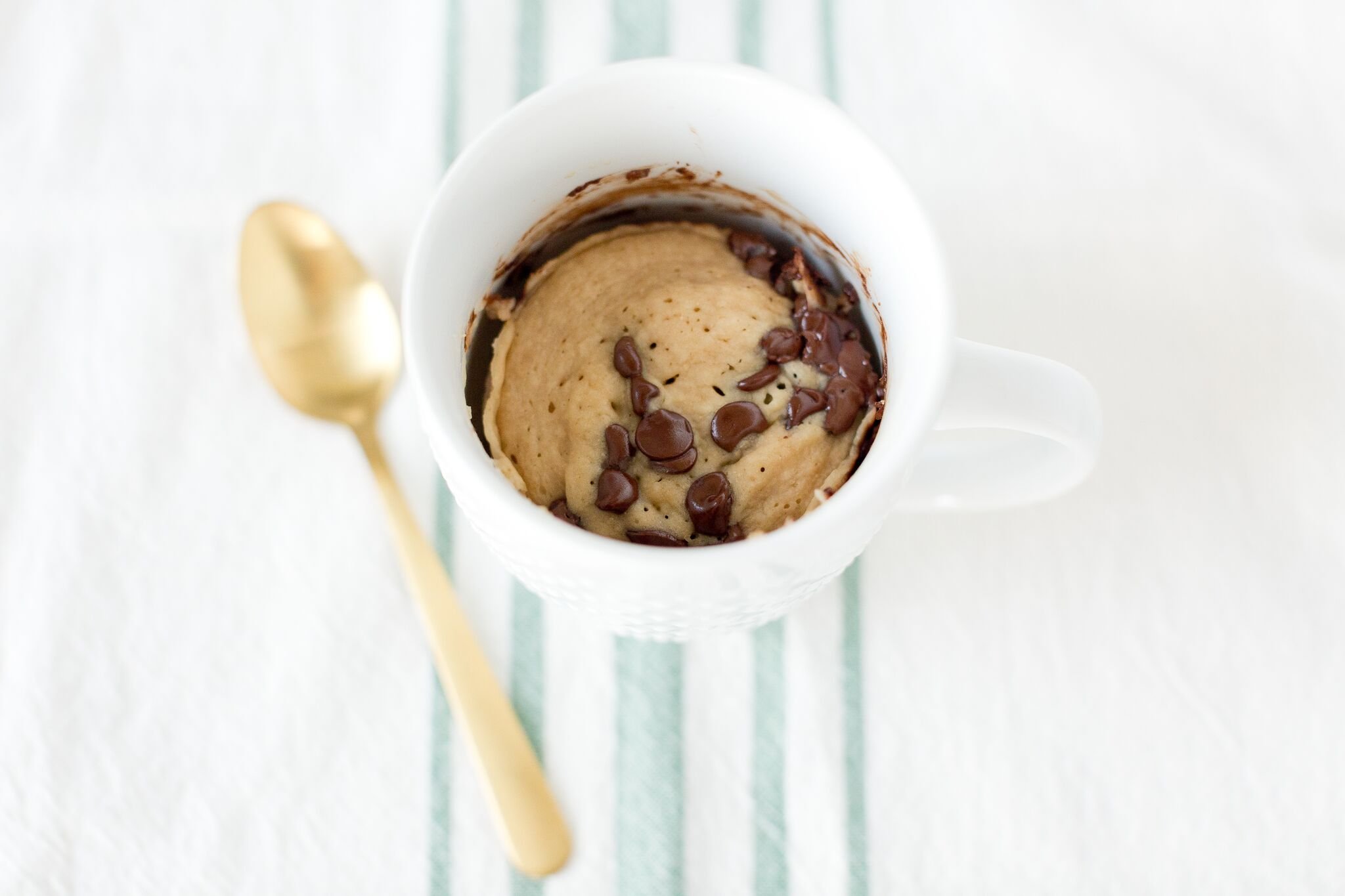 Sometimes mama just wants some dang cake. I mean, I just don't know how else to put it! I know I've told you guys that in our house we follow the 80/20 rule: We eat clean 80% of the time, and then like to live a little and enjoy some treats the other 20%. I've found living this way is perfect for long term success. It keeps you on track, but it allows for that little bit of give we all need from time to time. Because sometimes, especially after a really long day when the kids finally go to bed and the house is quiet, I just want to curl up with a tasty treat and catch up on some of my favorite Netflix shows. I know you can relate, right?! Luckily, this little mug of heaven is the perfect option when I want to indulge without all the post-snack guilt!
One of my absolute favorite combinations is PB + Chocolate. I've shared recipes with this same dynamic duo before, and admittedly, I'll probably share even more eventually because this really is just my hands-down most craved flavor! To fill that sweet tooth without going completely off track (I'm looking at you, Reese's Peanut Butter Cups!), I've got yet another recipe from my long, long list of incredible mug cake recipes to share with you today! (Hint: Scroll to the bottom if you?re looking for even more sweet tooth-satisfying healthy mug cakes like?Funfetti,?Cinnamon Roll, and?Peanut Butter Devil?s Food. Yum!).
Peanut Butter Chocolate Chip Mug Cake Recipe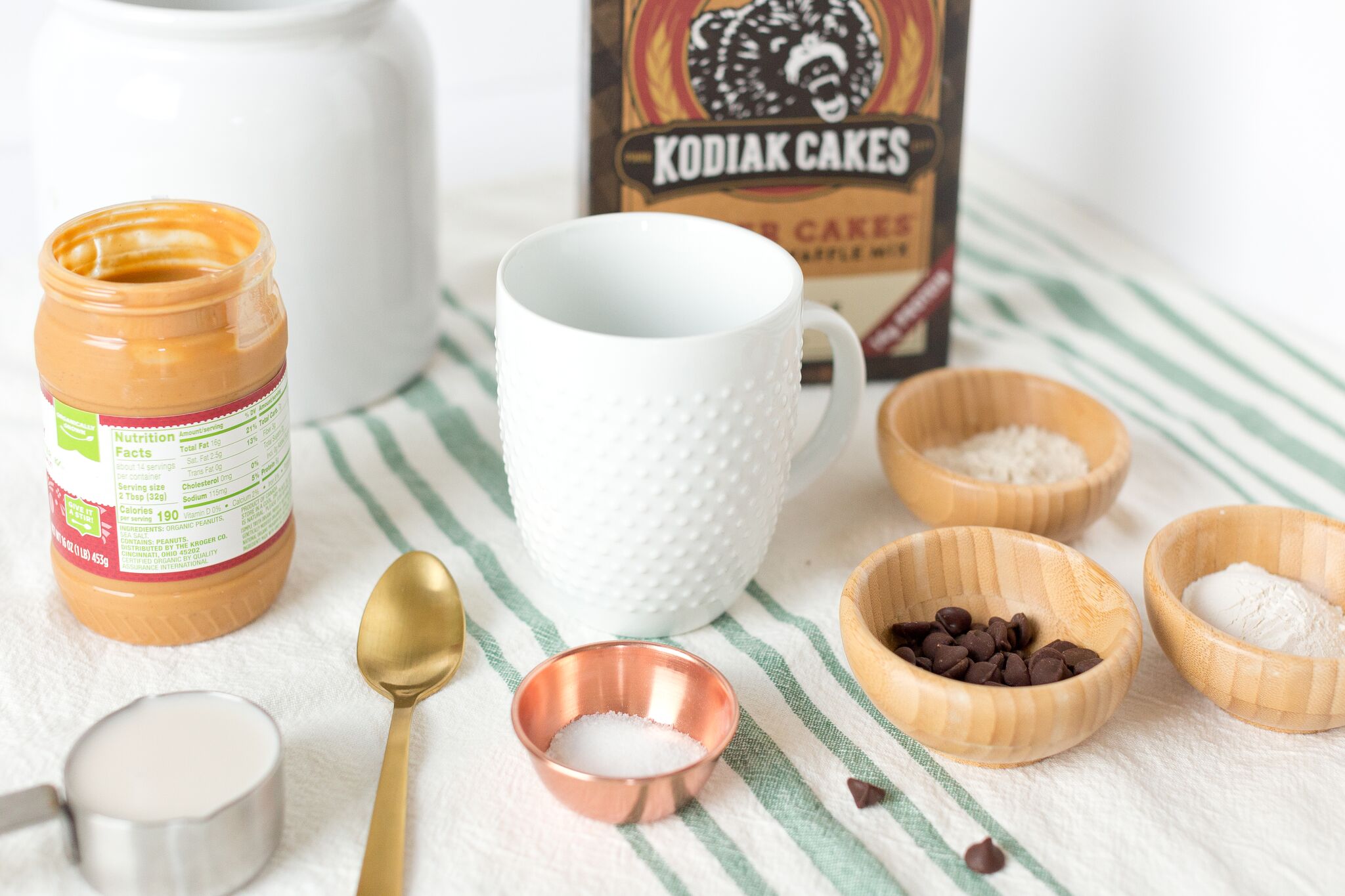 Ingredients:
2 tablespoons flour
2 tablespoons Kodiak Cakes Powercakes Mix
1 tablespoon stevia
1/4 cup unsweetened almond milk
1 tablespoon all-natural peanut butter
3 teaspoons semi-sweet chocolate chips
Directions:
Spray mug with cooking spray.
Mix all ingredients except chocolate chips together in a mug.
Stir in one teaspoon chips.
Add another teaspoon of chips just in the center.
Sprinkle remaining teaspoon of chips on the top and microwave on high for 1 minute
Nutrition Information: 267 calories, 16g fat, 31g carbs, 9g protein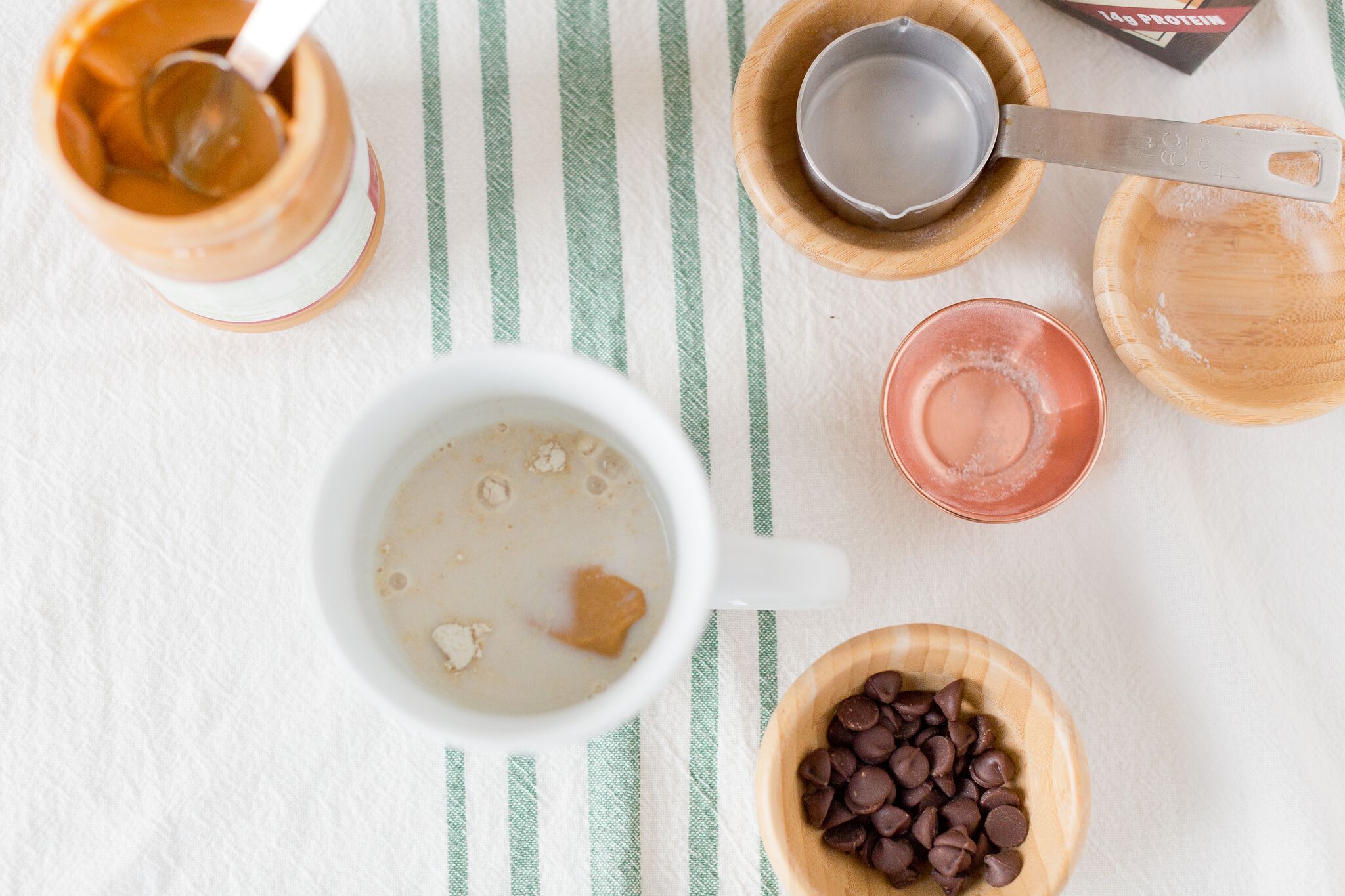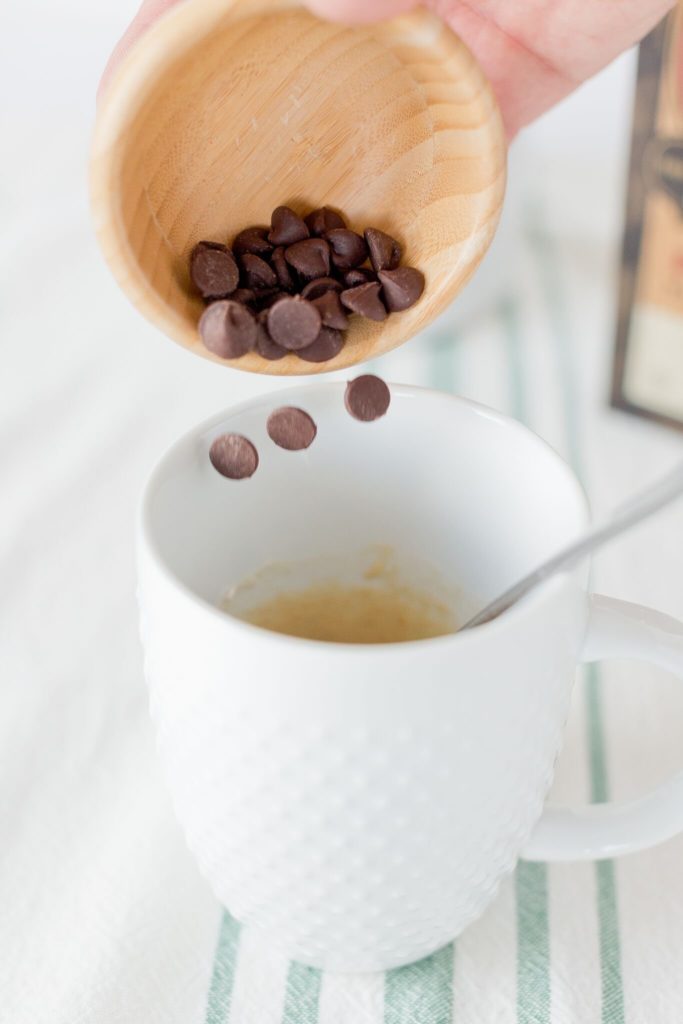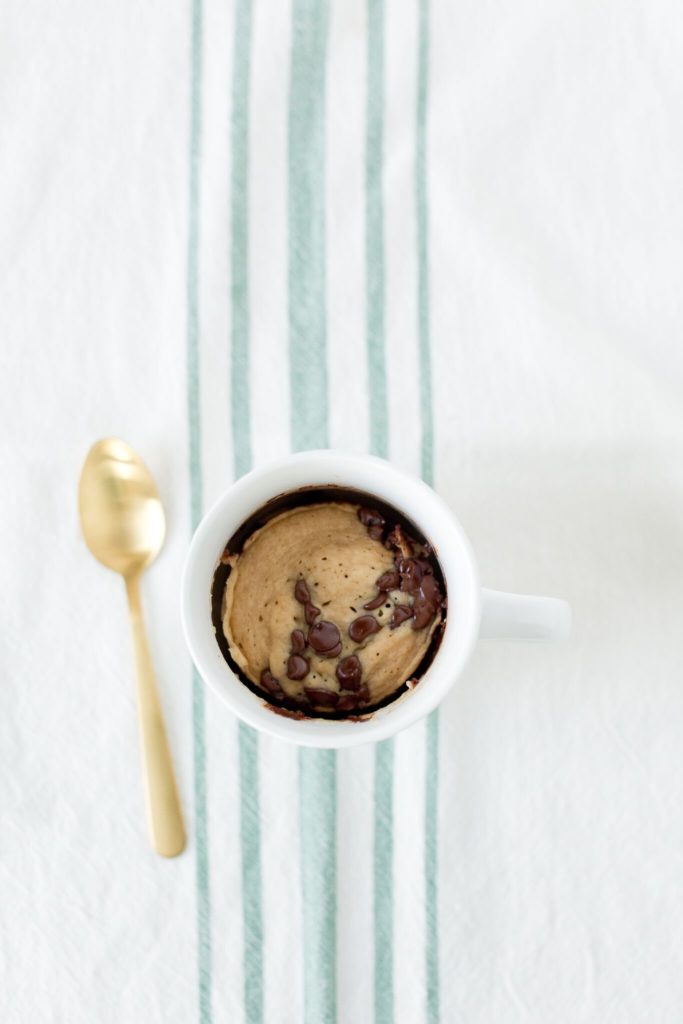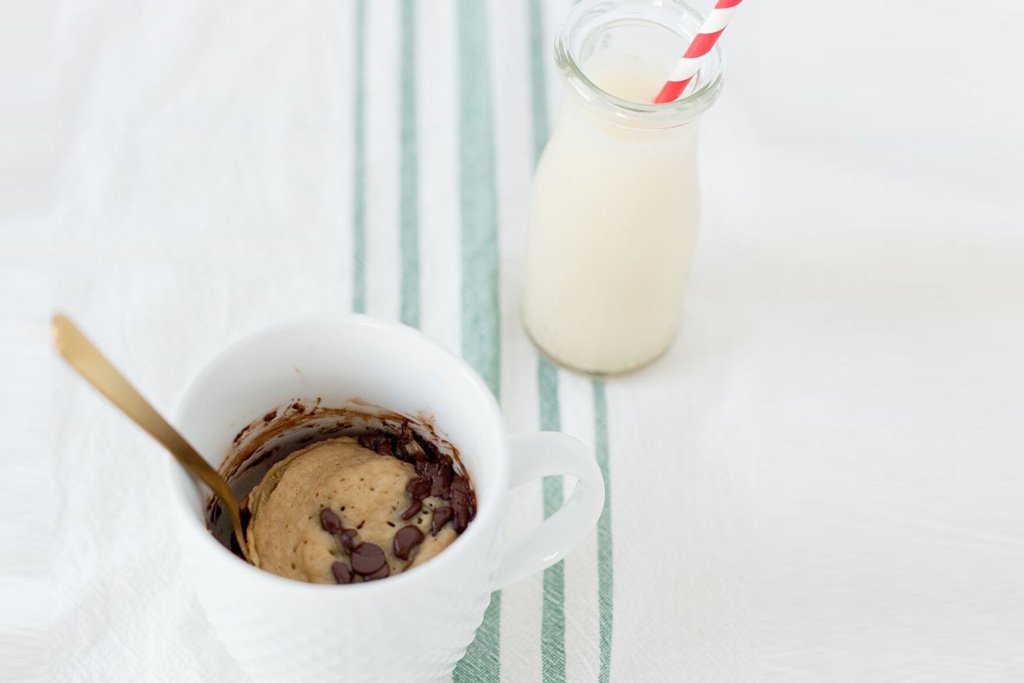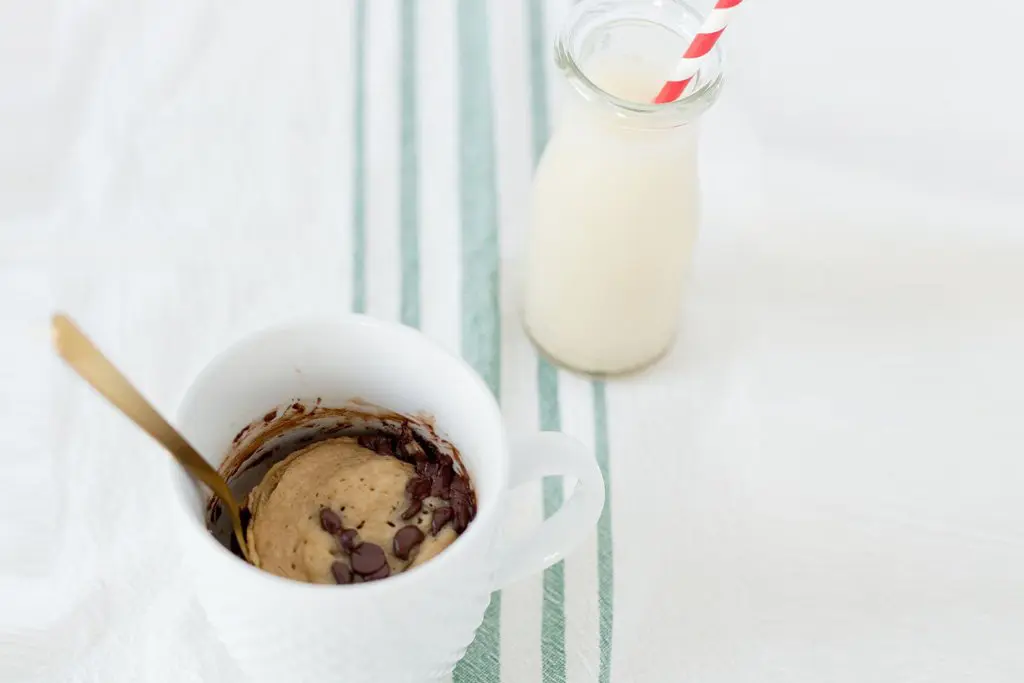 I love recipes that make me feel like I'm indulging while still staying within my macros! Add the fact that these mug cakes take less than five minutes to make makes these little treats a serious win. It just goes to show that following a healthy lifestyle doesn't mean you have to give up the foods you love!
My Other Favorite Mug Cake Recipes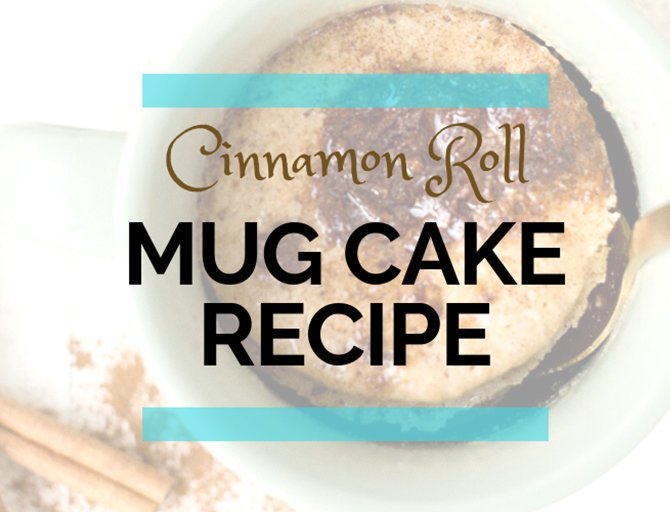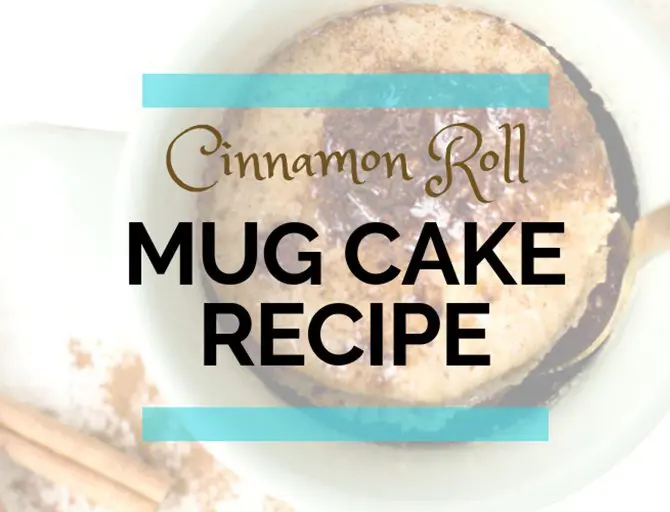 ??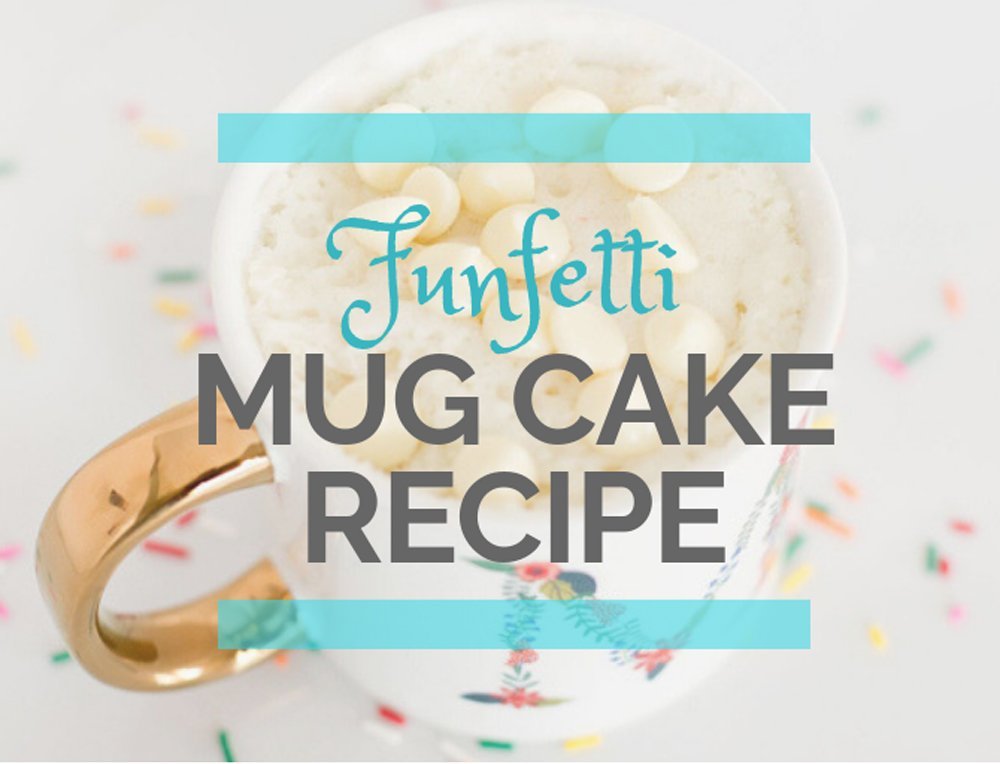 ??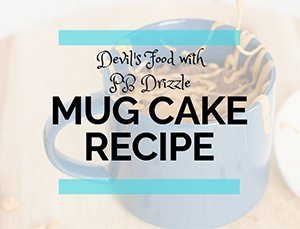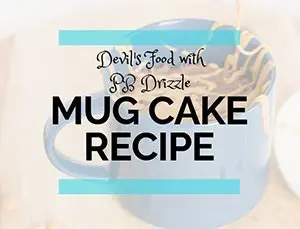 These mug cakes are also a great way to have your kiddos help you in the kitchen AND a super easy way to start teaching them some healthy habits. Making healthier versions of their favorite snacks will grab their attention a lot faster, and they'll be fighting over who gets to lick the spoon! What's your favorite dessert that you'd like to see a healthier version of?
xo,
Heidi
Related reading:
Pumpkin Spice Latte Protein Shake
Healthy Tacos
BBQ Chicken Pita Pizza & One-Minute Brownie
Gluten-Free Pumpkin Chocolate Chip Cookies
Gluten-Free Maple Bacon Protein Donuts