Fact: You cannot go wrong with peanut butter. Therefore, adding peanut butter to a Devil's Food mug cake means absolute savory meets sweetness sure to make you, your family, and your friends shout from the rooftops. Ok, maybe not from the rooftops, but dang, this peanut buttery goodness will leave you with rave reviews. It is a Powell Pack favorite in the list of mug cake recipes (
Hint: scroll to the bottom if you're looking for even more sweet tooth-satisfying healthy mug cakes like Funfetti and Cinnamon Roll, yum!
).
During this chaotic holiday season, it's easy to get derailed, and even though I say everything in moderation, there are still temptations. I get it, and that's why I LOVE mug cakes! Add a little sweetness without sacrificing your diet!
DEVIL'S FOOD WITH PEANUT BUTTER DRIZZLE MUG CAKE RECIPE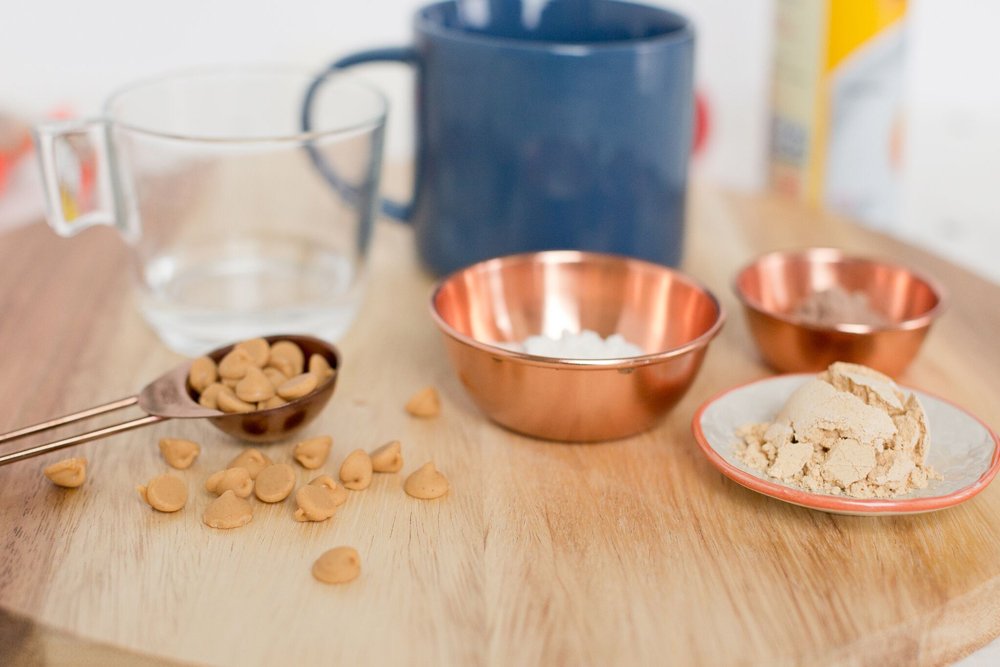 Ingredients:
1 1/2 tablespoons Devil's Food cake mix
1 1/2 tablespoons Angel Food cake mix
2 tablespoons water
1 tablespoon peanut butter chips
1 tablespoon peanut butter powder
1/2 tablespoon water
Directions:
Spray mug with cooking spray.
Combine cake mixes with water in the mug until smooth.
Stir in peanut butter chips.
Cook on high power in the microwave for 1 minute.
Mix together the peanut butter powder with the water, adding enough water to make a good consistency to drizzle.
Drizzle over the top of the mug cake and dig in!
Nutrition Information: 181 calories, 5g fat, 30g carbs, 4g protein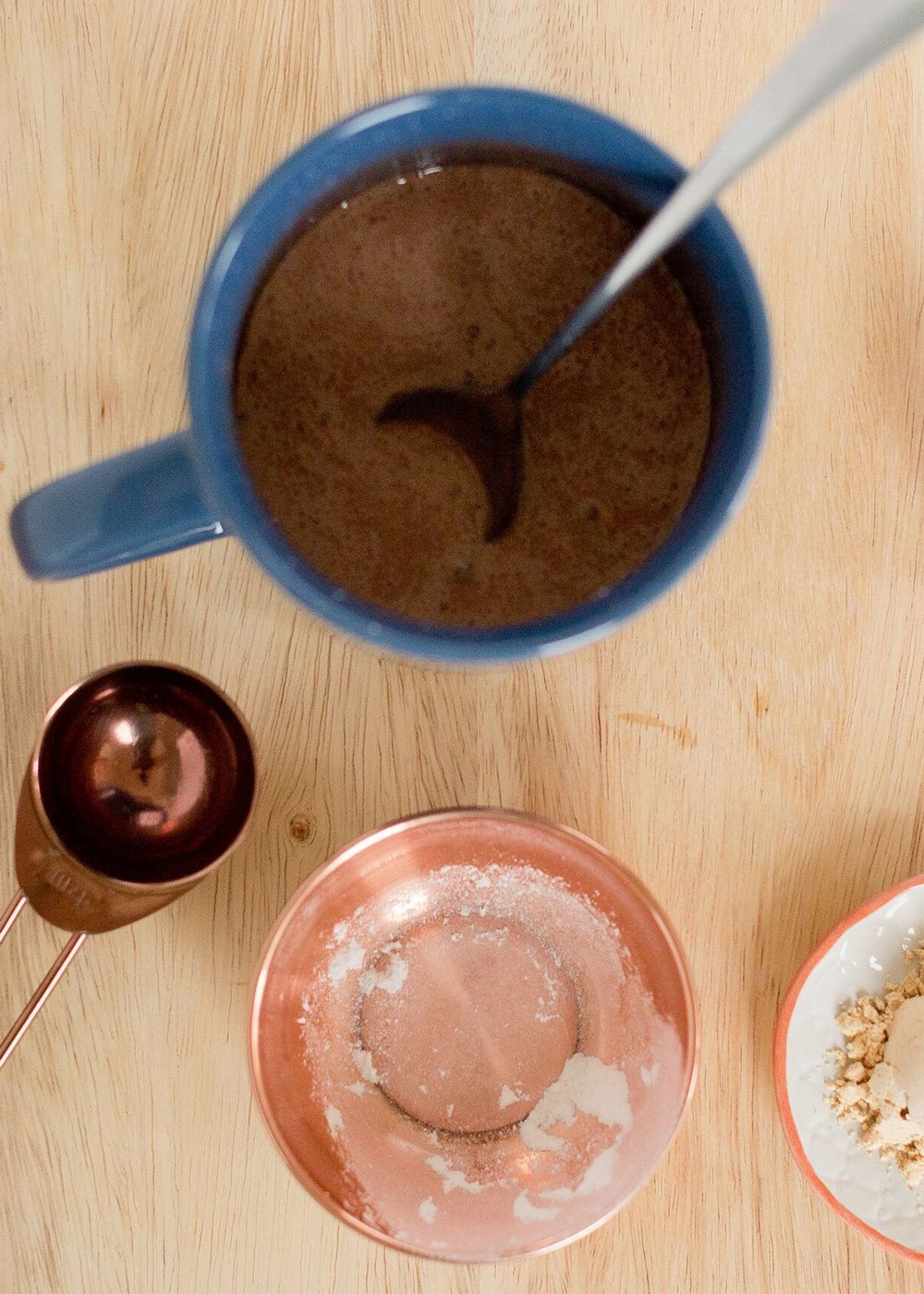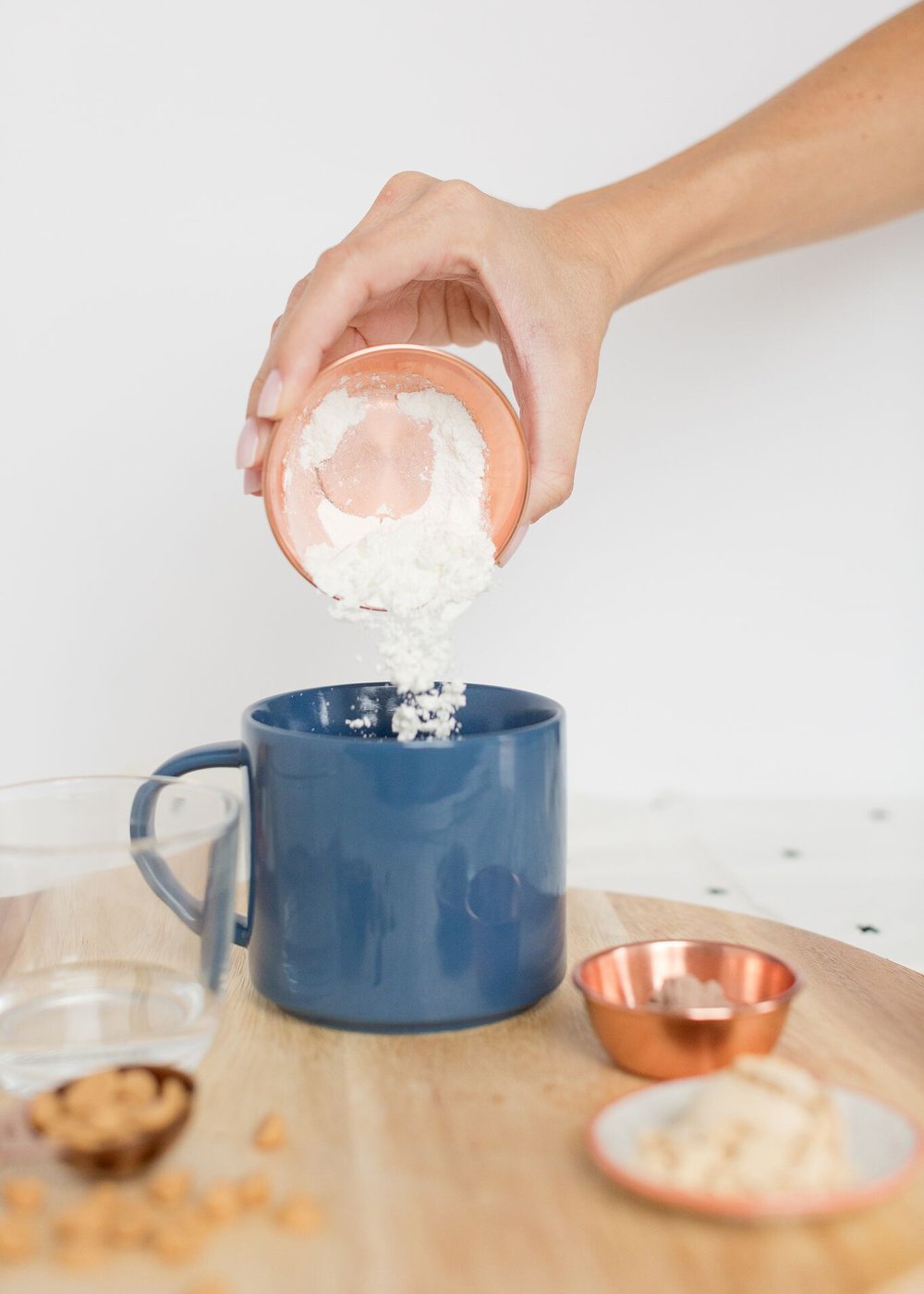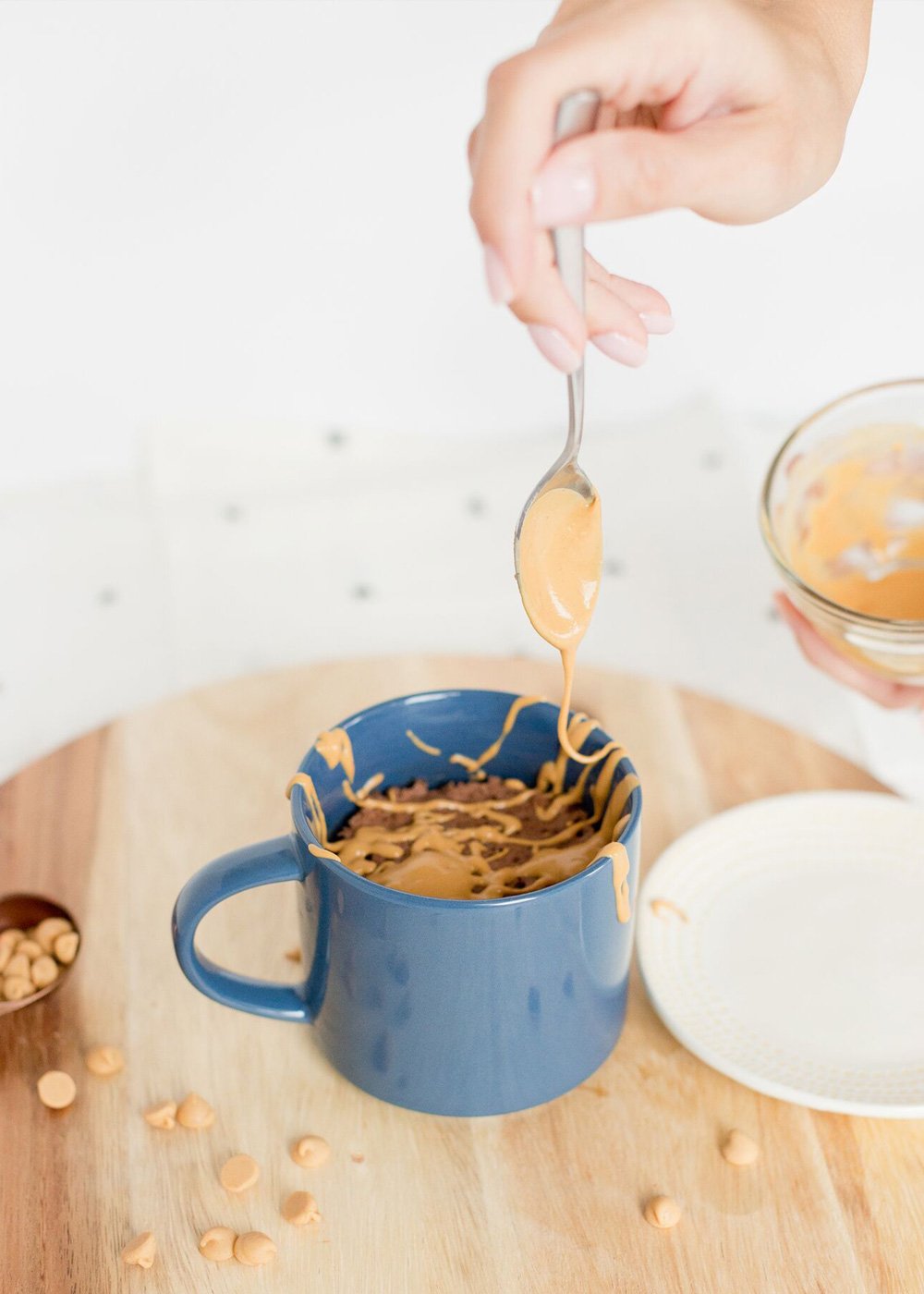 The best part about these little mug cakes? They allow you natural portion control, and for those of us on the go, go, go, they're quick and easy. I'm all about quick and easy, especially on those busy days where time seems to go faster than my mind, body, and schedule can allow. Hunker down with this PB chocolate treat or look below for some of the other favorite mug cake creations I am cooking up!
My Other Favorite Mug Cake Recipes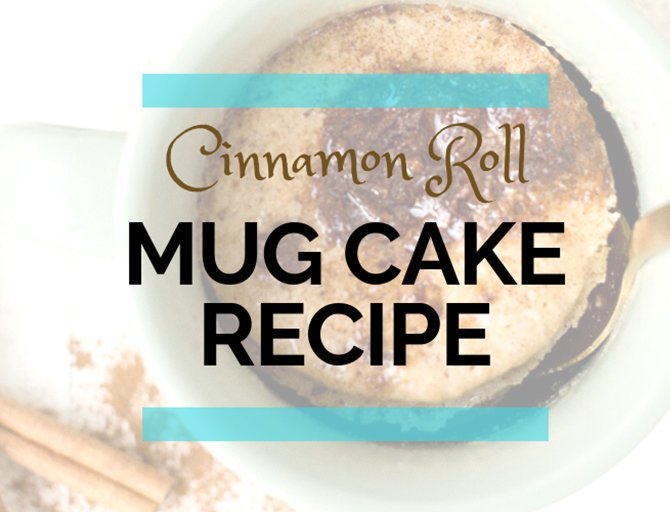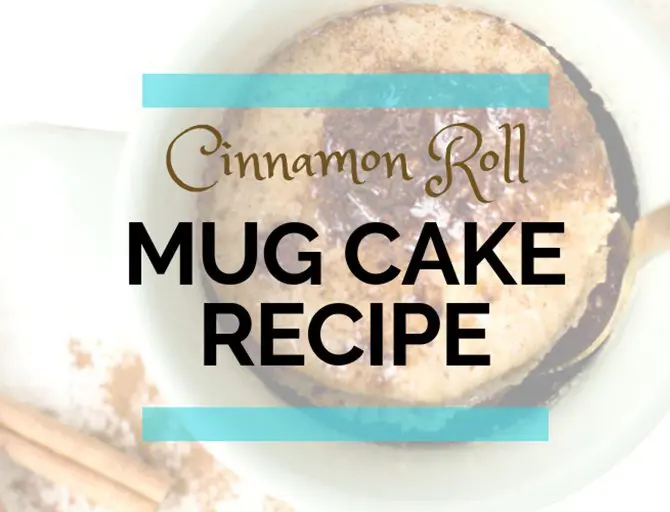 ??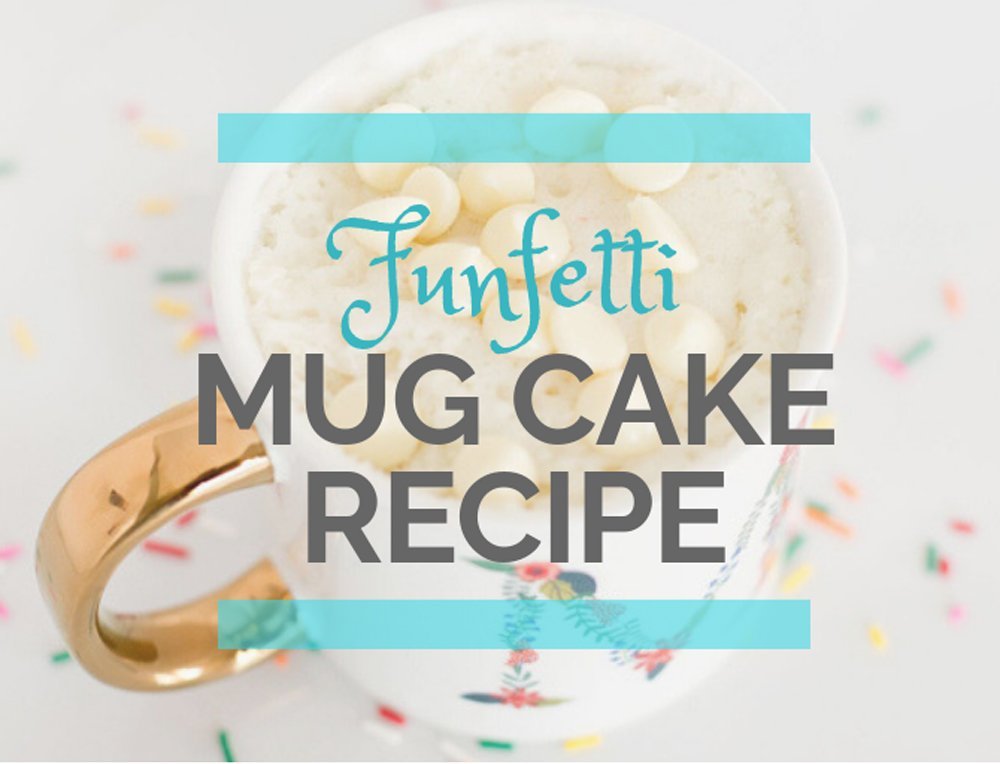 Don't get me wrong, everything in moderation. But when you're wanting to treat yourself or for those cheat days, this is a great way to snack on the sweets without wrecking your diet. Happy baking…I mean microwaving!
xo,
Heidi
And here are some more yummy recipes!
Funfetti Mug Cake
Cinnamon Roll Mug Cake
Peanut Butter Power Fudge
Peanut Butter Lover?s Ice Cream
Gluten-Free Pumpkin Chocolate Chip Cookies
Peanut Butter Cookies