Today we?re FINALLY celebrating the launch of Transform 2.0!
Guys?Transform 2.0 is truly our 5th baby! A baby that took 10 years to dream up, two full years to officially complete, and more sleepless nights, blood, sweat, and tears than maybe all of my four actual babies ever caused me. And ya know what? It has been completely and utterly worth it.
Chris and I started out with a vision to change the world. As silly and cliche as that might sound, we truly LIVE to help others find happiness?empowering people to live their best life possible. And we believe a healthy life is the best life!
We started noticing gaps in current health and fitness apps. Some would offer workouts, some offered nutrition, some offered tracking, but few offered all three.?Transform was created to be the COMPLETE transformation experience.
To date, our app has touched HUNDREDS OF THOUSANDS of lives, and guess what? We're just getting started! We really believe, from the bottom of our hearts, that this app has the power to change lives, and we are so thrilled to finally be sharing it with you.
Are YOU Ready to Transform?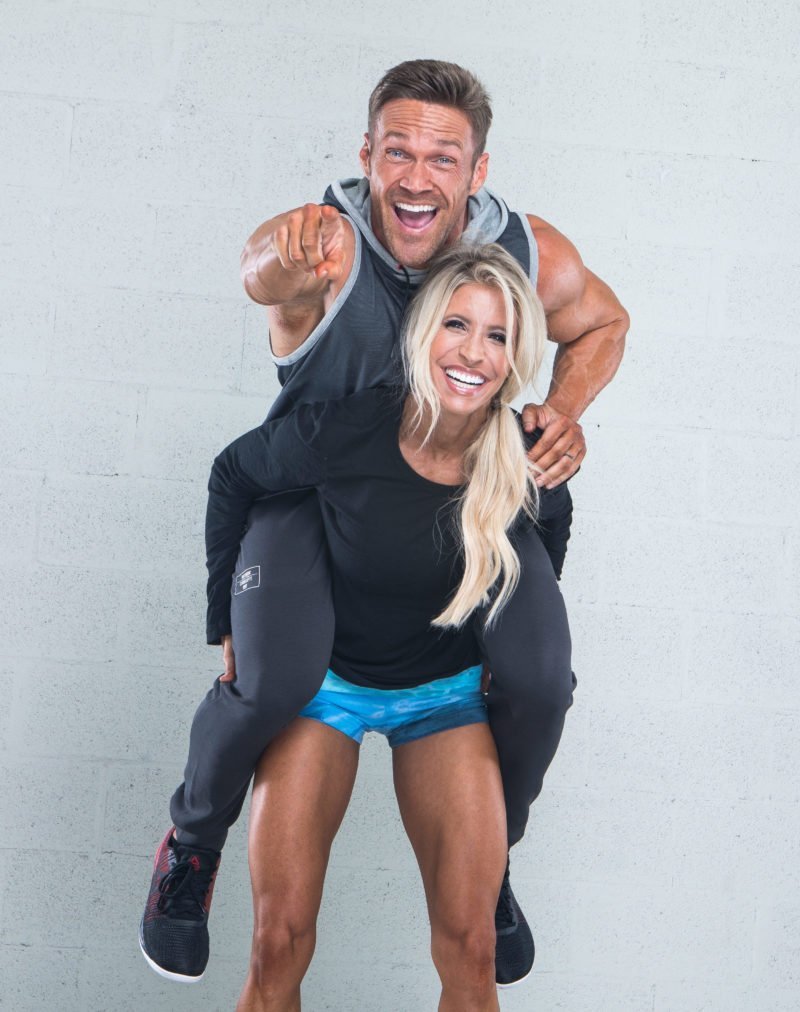 One thing we consistently preach is that there is always room for improvement. We, ourselves, are constantly trying to improve every single day, and this very much carries over into our business life? the app being top priority! Two years ago, when we launched The Transform App, we knew it was a work in progress (just like each of us).
We asked current users of the app to give us their feedback: what they like, what they don?t like, and their wish lists of additional features, and we listened! Because honestly, guys, Transform was built for YOU.
Wherever you are on your fitness journey, you can always use a little help. Whether it?s weight loss, toning up, or bulking, it helps to have coaches along the way and a community to cheer you on.
With this app, we thought about all the steps in your journey, and we laid it out on a pretty dashboard for you to reference every day.
Bigger and Better (Transform 2.0)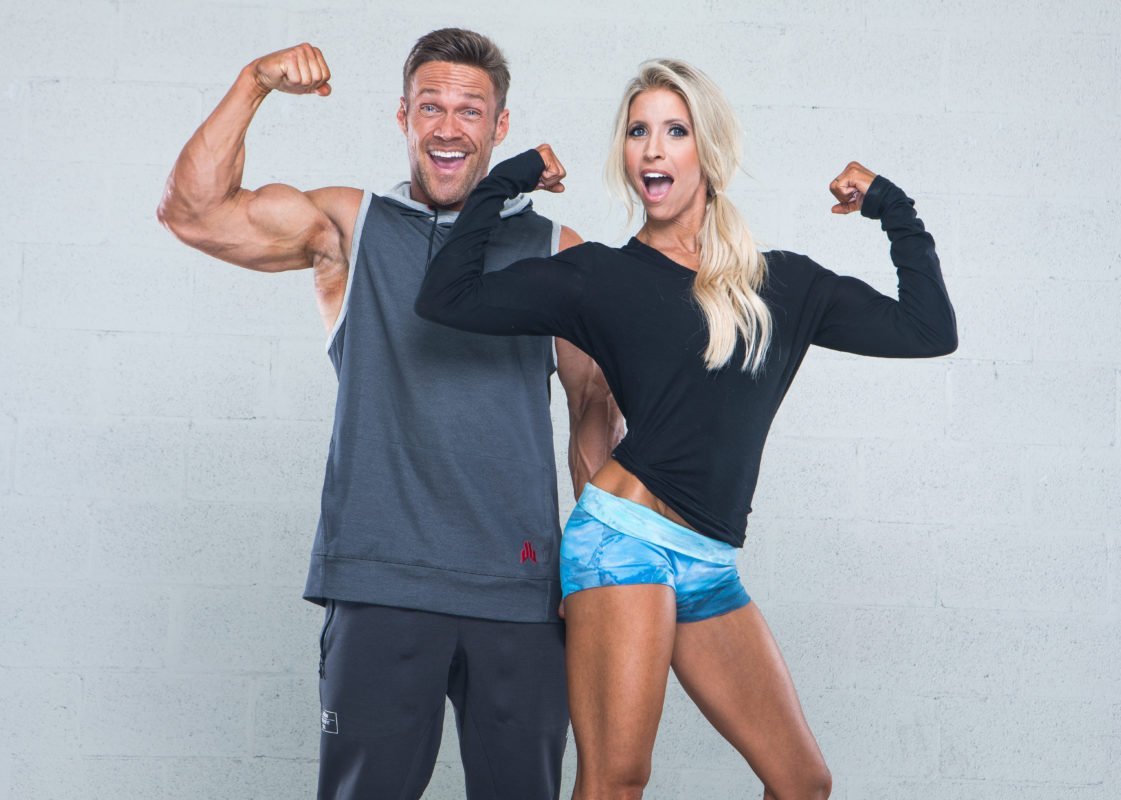 The crazy thing about life is that you get to start over every day. That also means you have the choice every single day to live healthily or to just stay with the status quo. Trust me, I know some days it?s hard enough to just try and make it until bedtime.
The Transform App is there to help you live healthy minute-to-minute.
Let me show you:
This app kind of takes away all of your excuses! ?Oh geez, I forgot how many oz. of water I?ve had today, so I?ll just start over tomorrow.? ?I don?t have time to find recipes.? ?I forgot to meal prep, and I NEED lunch. I?ll just buy this unhealthy fast food.?
We included these features because we know that day-to-day life isn?t all meal plans and oz. of water. It?s waking up late, rushing out the door, dropping kids off at school, forgetting to eat, and then throwing out our ?diet? because life is just too crazy. Guess what? You get to start over again tomorrow.
Nobody can do the work for you, but The Transform App sure helps keep you focused!
Transform 2.0 includes:
Custom Meal Plans
Grocery Lists
Custom Workouts (modifications included)
Hydration Tracking
Macro Tracking
Smart Troubleshooting
Weekly Motivation
App Reminders (How?s your water intake today?)
Supportive Community
Progress is personal, and everything in this app is created to help YOU on your journey.
The Micro of the Macro (Counting)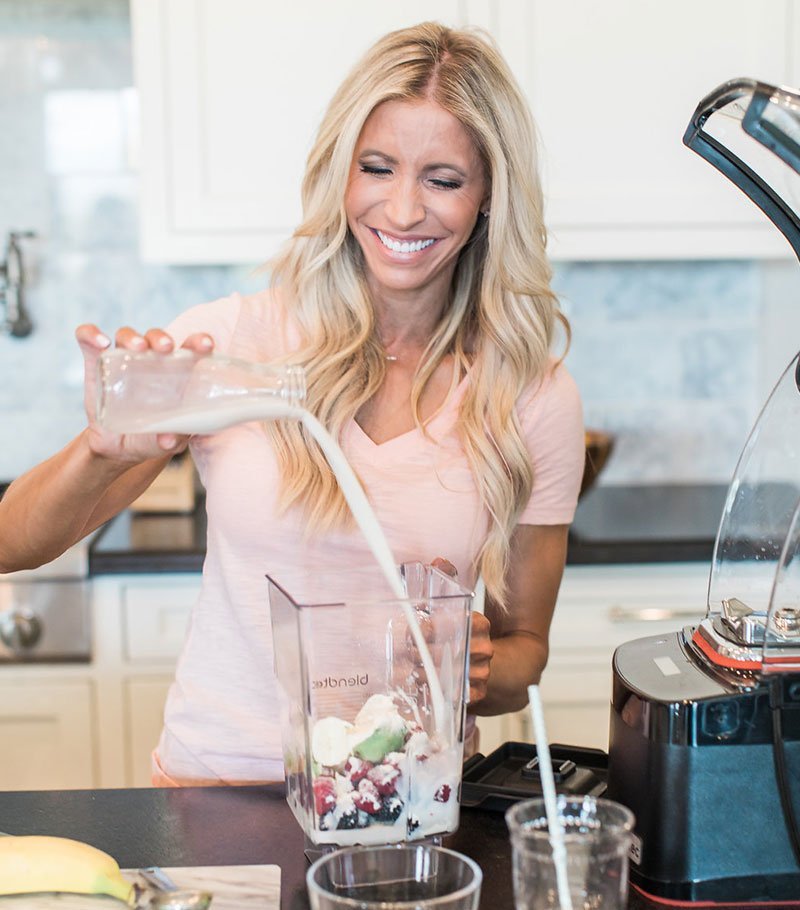 Yes, I?m going to talk about macros again. Macros are LIFE! And they are a huge part of The Transform App.
In 2.0, we?ve included a universal Macro Tracker:
Beginner and expert alike can use the macro function. If you?re a trainer yourself and want to create your own macros, that?s available. Or if you are still trying to figure out what the heck macros are, 2.0 can come up with your macros based on your body and your goal. Remember: Progress is personal.
Macro counting is intimidating, I know. That?s why we made sure to make it easy within the app. As you progress on your journey and feel more comfortable with the process, you might want more say on adjusting your macros, so Chris and I thought we?d show you the basics of macro counting.
Download Macro Counting 101 Here
This eBook is a quick read and even has helpful pics from the app. We?ve even included notes for you to calculate your macros yourself.
And you can print this baby out for safekeeping!
On the flip side, if you could care less about the process and science behind macros and just want to hit your numbers every day, then 2.0 can do the work for you. 😉 Easy peasy.
Time To Go, 2.0 Transformation!

I could literally go on and on about this app, and if I don?t stop now, I probably will. Let me just end with this:
When you start your health journey, it can be overwhelming. Cooking, dishes, macros, dishes, work out, laundry, dishes, laundry…you get my drift.
You already have enough to worry about with work, kids, and life! Keep all of your fitness notes, recipes, and workouts in one place (right in your pocket).
Delete all of your other fitness and nutrition apps and go 2.0. Your future self will be very happy you did!
xo,
Heidi
Related reading:
TRANSFORM App FAQs + Tips to Start Your Transformation
Transform App FAQ: HELP!!! I?ve been working my butt off, following my meal plan, and the scale?s not moving! What do I do?
Transform App FAQ: Which program should I choose?
Myth Busting | Lifting Weights Makes You Bulky
Macros vs Micros: The Macro Myth Busted!
Our Top 4 Transformation-Friendly Food Faves