It's the wee hours of the morning, the kids are anxious to rip off the wrapping paper and find what Santa's brought them, but you've gotta' grab some breakfast first—so what do you do? Although it may seem tempting to reach for all those Christmas Eve leftover cookies, I have a quick and healthy one-minute solution up my sleeve to save you time…and your waistline.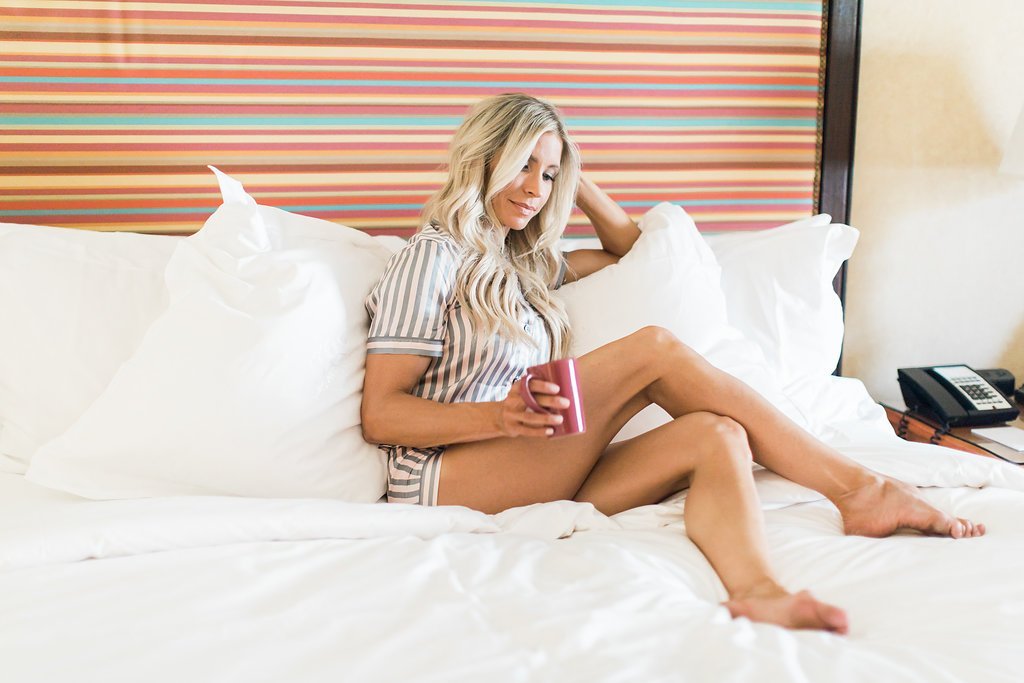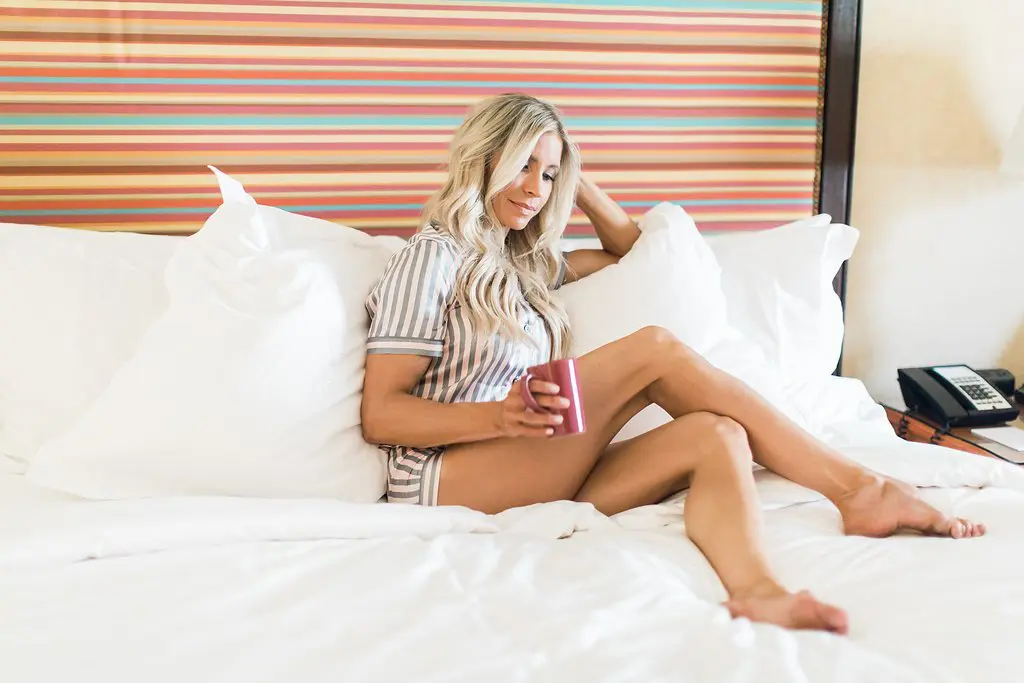 Seriously, 60 seconds is all it takes to whip up this easy, delicious, and nutritious Christmas morning breakfast! Don't limit this quick trick to holiday mornings either—it's the perfect solution to those busy mornings when you feel there's no time to slow down and prepare a meal. Check out the vid for deets…but if you aren't able to watch the video, all the ingredients and the full how-to are below. Bon appetit!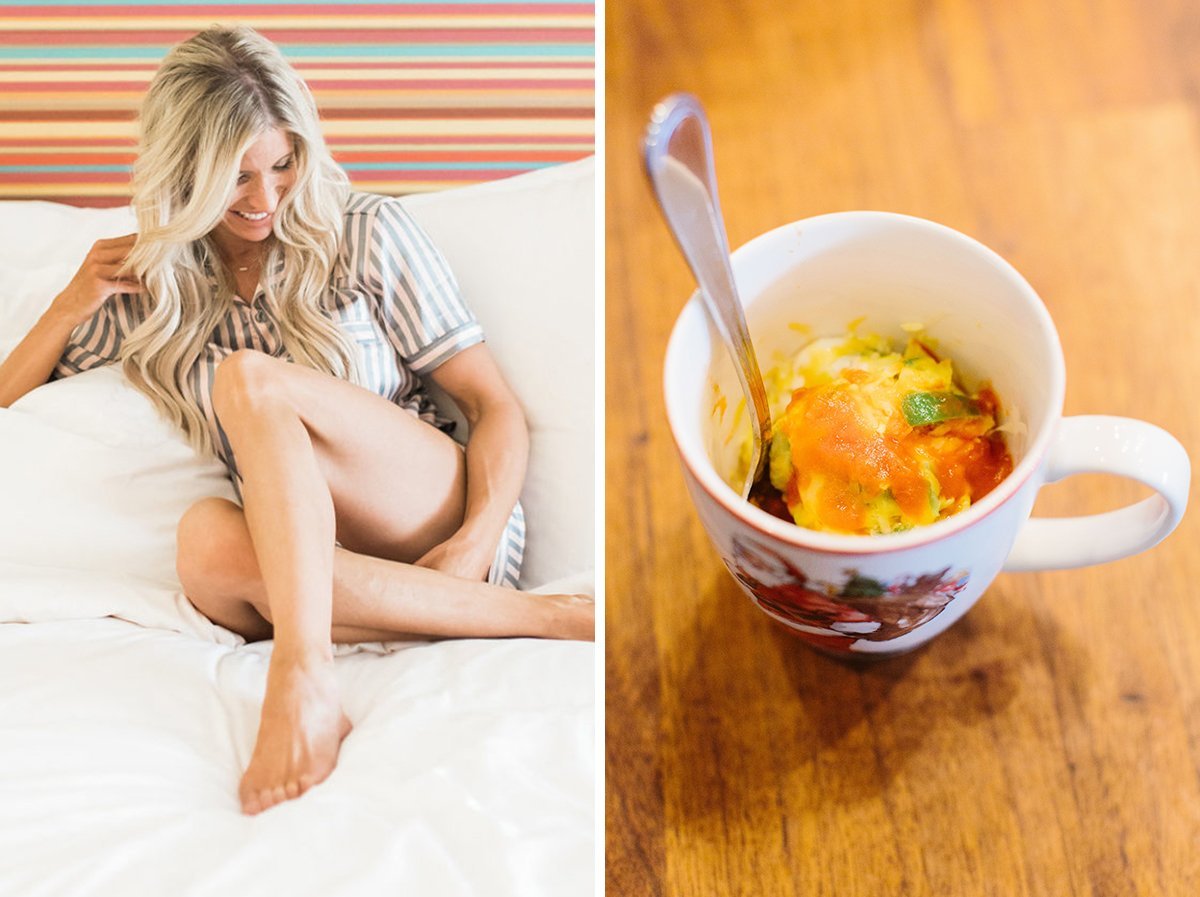 One-Minute Egg Breakfast
Serves one
Ingredients
2 eggs
Diced veggies (I did bell peppers in the video but you can do anything)
1/8 cup shredded cheese
Fat-free cooking spray
Salt + pepper to taste
Directions
Spray the inside of your mug with your cooking spray.
Add your eggs to your mug.
Mix in your veggies, cheese, salt + pepper.
Using a fork, quickly whisk all ingredients together.
Pop the mug in the microwave for 1 minute.
Briefly let cool.
Dig in and enjoy Christmas morning with your family. 🙂
Nutritional information: 203 calories, 14g fat, 2g carbs, 16g protein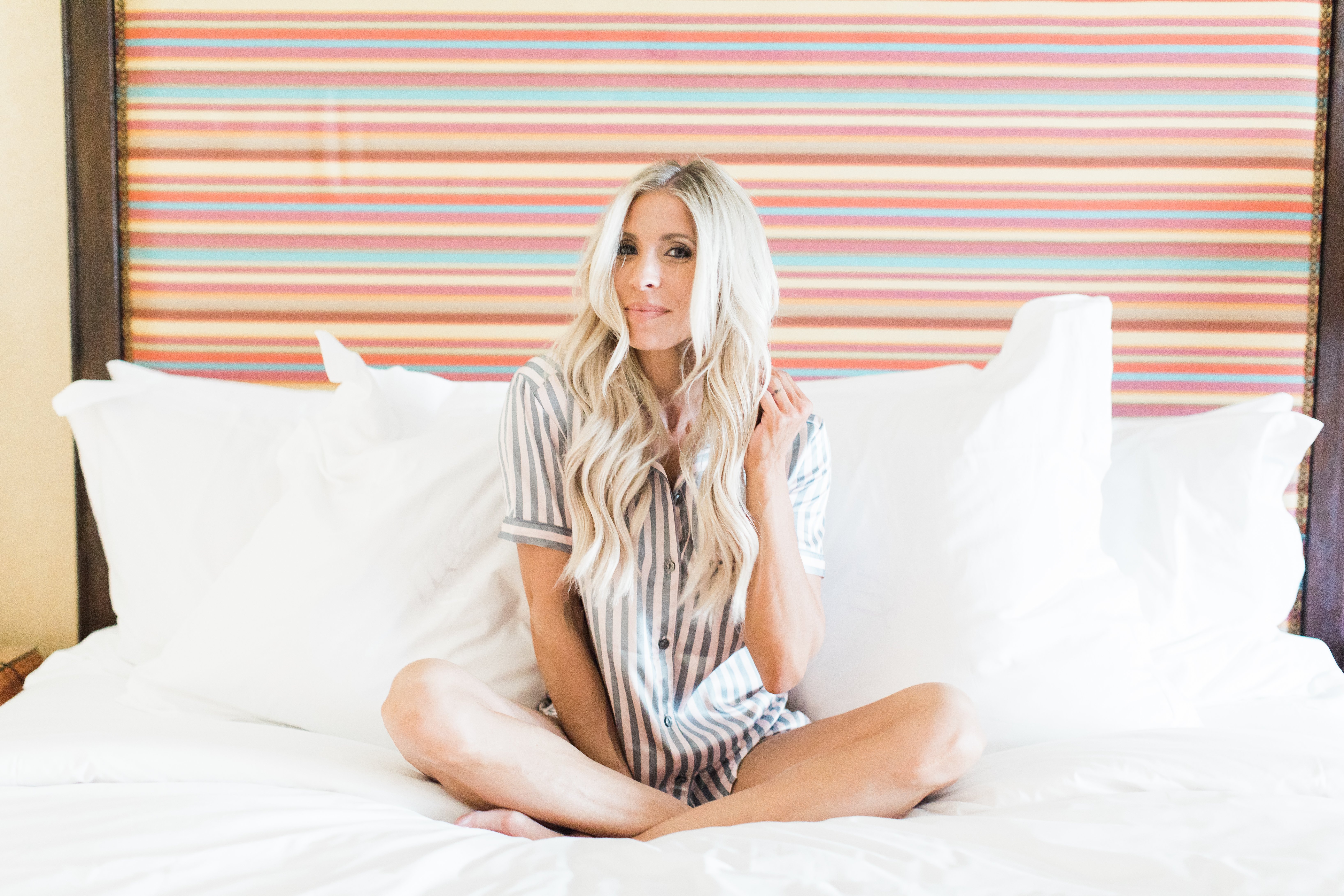 For more helpful hints, fun workouts, and yummy recipes, subscribe to my YouTube channel here!
Xo,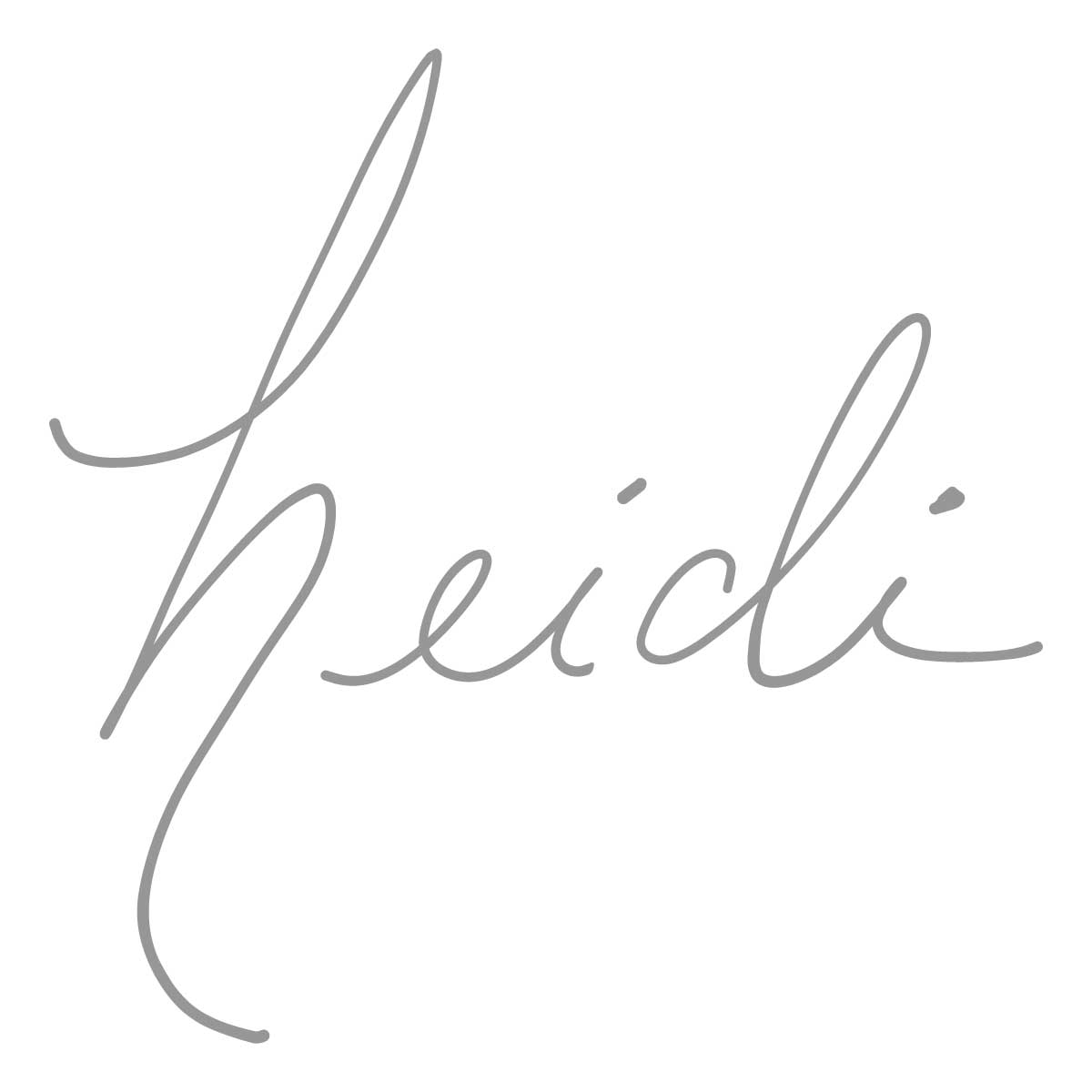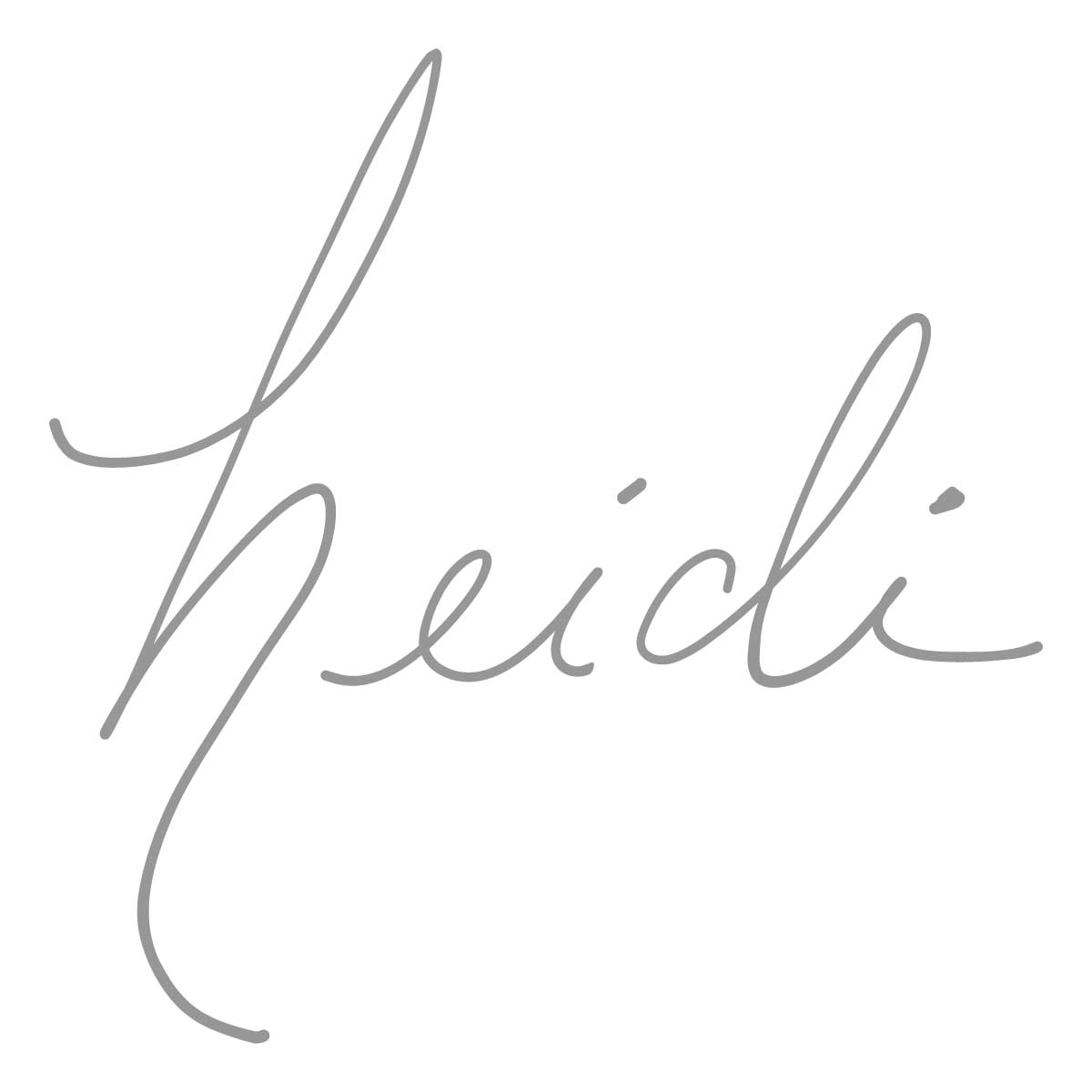 Related reading:
Pumpkin Protein Pancakes with Pumpkin Seed Granola
Protein Waffles
Ask the Powells: How Do We Handle the Holidays?
My Top Ten Tips for Holiday Survival