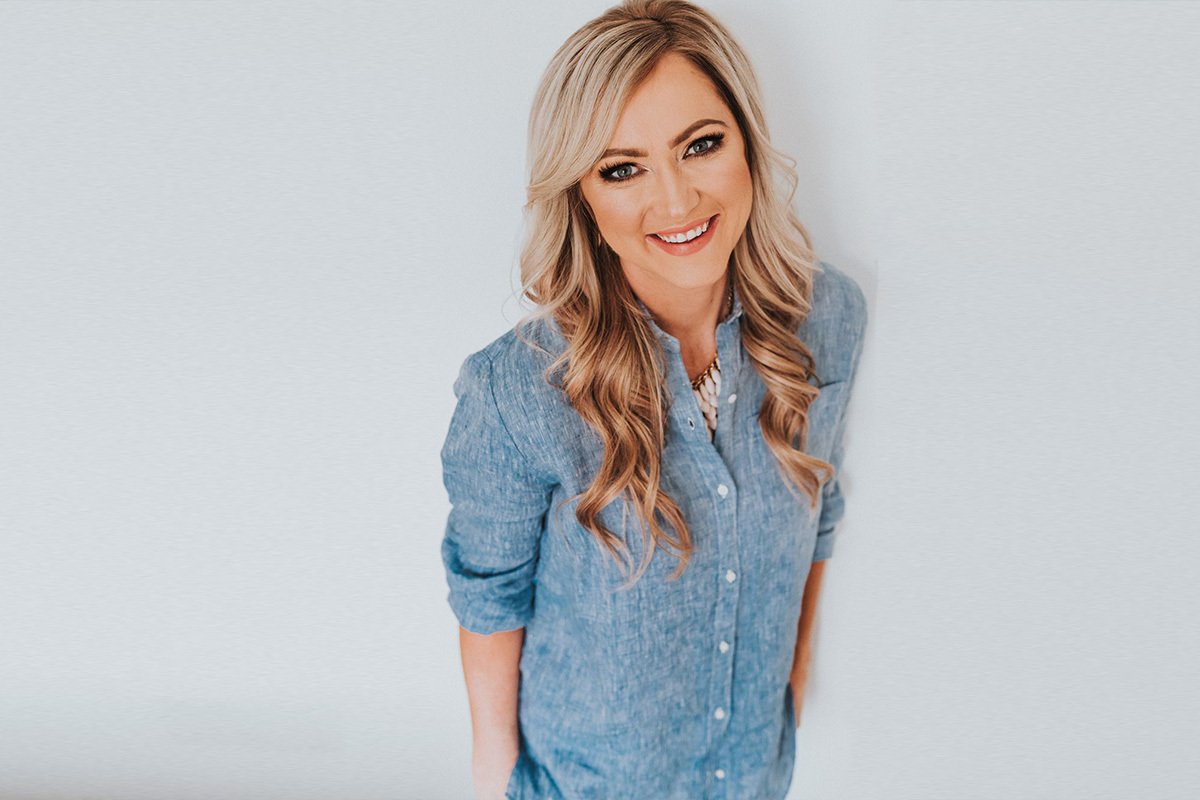 Natalie Hodson has overcome same major obstacles in her life to become the powerful woman, mother, and entrepreneur she is today. From her mom being in prison a great deal of her childhood and young adult years, to divorce and navigating co-parenting, to learning how to build a thriving business with some failures along the way, she shares it all—the highs and the lows, including what she's learned from these experiences, during this episode of LIVE with Heidi Powell.
We talk about relationships, identity, comparison, how to handle the meanness of others, intention, balance, and how embracing the journey—all along the way—is the key to success and happiness. I feel so blessed to call this amazing woman my friend!
For complete show notes, click here → 
Meet Natalie:
Natalie Hodson is an influencer who is best known for her ability to connect with women and their real-life situations. In fact, her blog and social media presence gets more than 3 million unique visitors every month! She's built a multi-million-dollar empire in just three short years writing and selling digital products: eBooks, membership sites, and courses. And Natalie is a highly sought-after speaker and has spoken on stages for Brendon Burchard, Grant Cardone, Dave Ramsey, Birth Without Fear Conference, Russell Brunson, Dean Graziosi, and many more. She also hosts the popular podcast, Pulling Back the Curtain with Natalie Hodson that consistently ranks in the top 200 business podcasts.
Personally, Natalie is the mom of two kids who are her world! She is an avid outdoorswoman, hosts outdoor wilderness retreats for women, and holds two state records in Idaho for her fishing skills!
Some questions I ask:
With all you've gone through, how did you find your identity? (8:50)
Would you please share the story about your mom and why you don't know where she is? (9:50)
What are some things you've learned about divorce? (28:19)
What are the key takeaways you feel you've learned from your experiences? (34:38)
How do you deal with mom guilt? (48:56)
Some key takeaways from this episode:
Why your identity is malleable. (8:50)
Unspoken expectations can kill relationships. (28:19)
Embracing the identity of being a learner (versus an expert) can lead to success. (34:38)
Take action, even if it's imperfect action. (38:13)
Balance is a myth. (48:56)

Products + services:
Get social with Natalie:
xo,