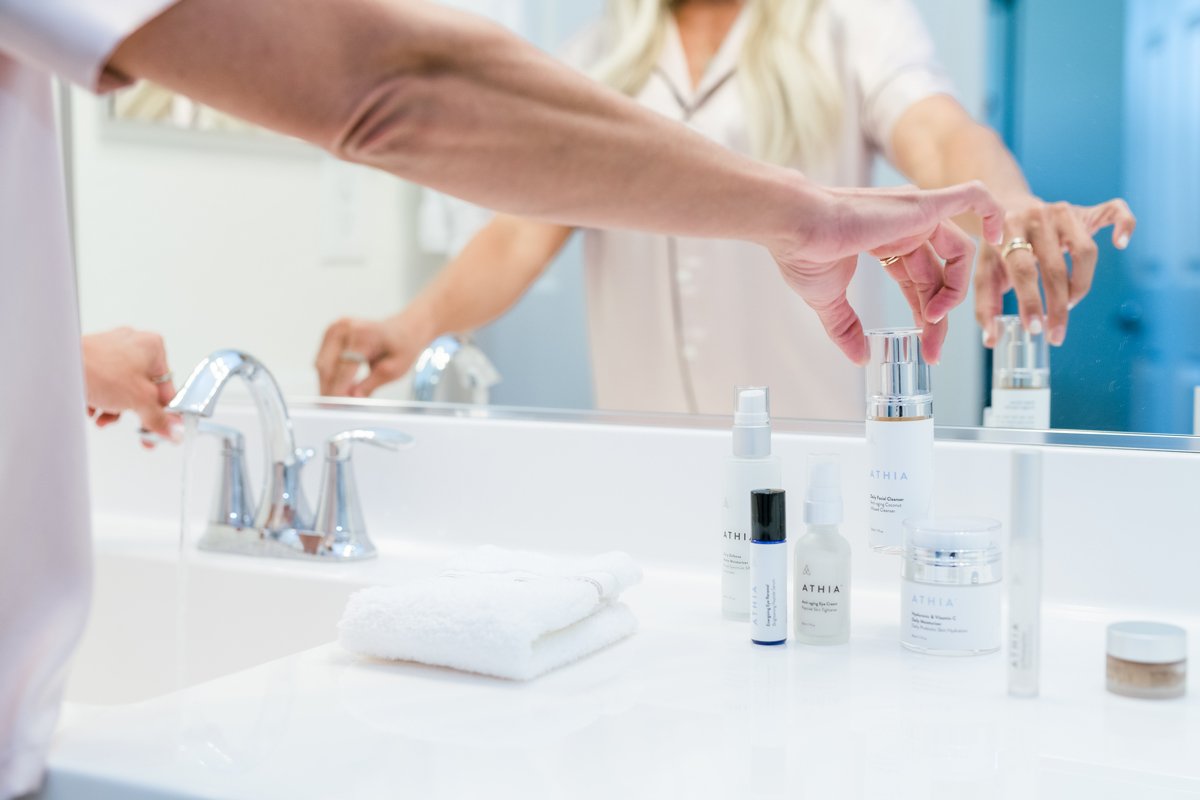 I've spent a lot of time looking in the mirror lately. And let me tell you, self-reflection is an uncomfortable thing. It's never easy being alone with your thoughts or sitting in silence, trying to figure out if you like the person staring back at you and thinking about if you're comfortable with the decisions you've made and if you're proud of the person you're becoming. Sometimes that answer is yes, and sometimes that answer makes me think a little harder to become more comfortable in my own skin.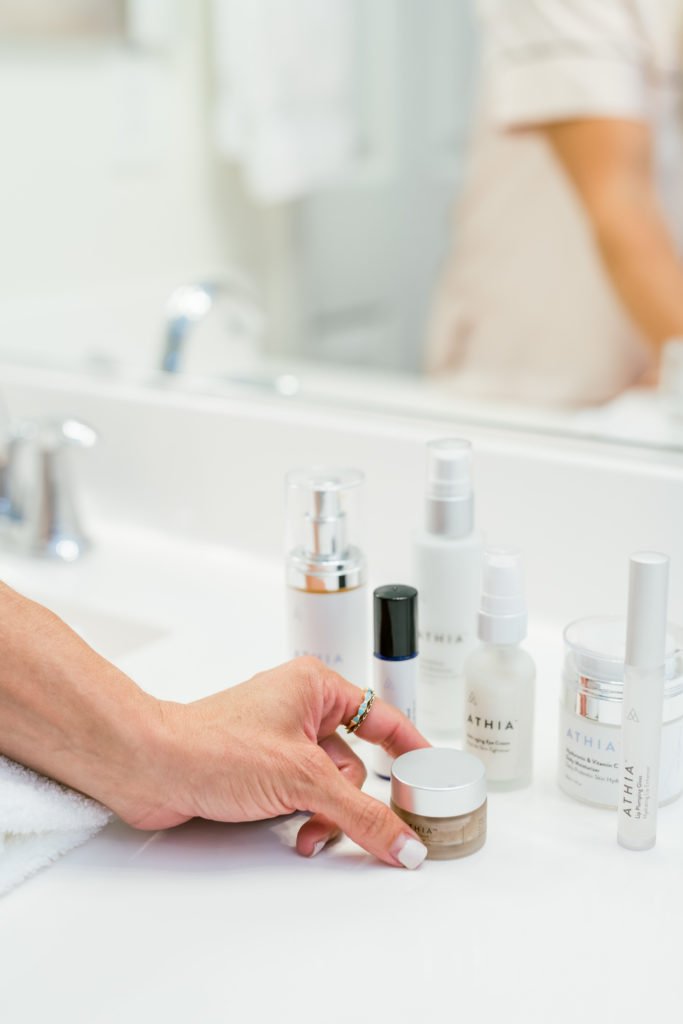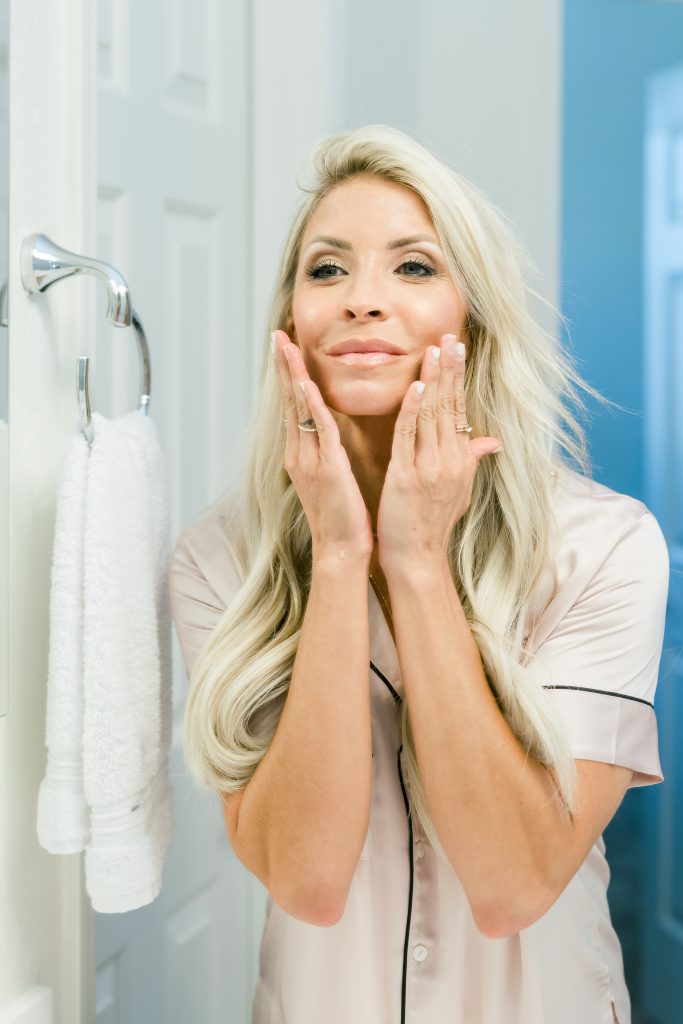 BONUS: Scroll to the bottom for a perfectly imperfect Athia giveaway (use code HeidiVIP30 for 30% OFF)
Although some days can be difficult, I can honestly say that every single path in my life has been the right one for me at that moment in time. As I've been reflecting on how I feel in my own skin, it's a good reminder of how we are all uniquely imperfectly perfect, and instead of holding ourselves to impossible societal standards and constantly being let down, if we dig deep and embrace the fact that we are all unique, in our flaws, the seemingly impossible becomes possible.
To be happy and age gracefully, we have to really understand that beauty comes within. It's from our faults, trials, imperfections, and stumbles that we find some of our greatest blessings—our "springboards" to becoming the strongest person we can possibly be! In doing so, we start to realize the importance of self-care. We have to treat ourselves, our bodies, and our skin with grace. You guys, the best anti-aging tip I can give is being comfortable in your own skin.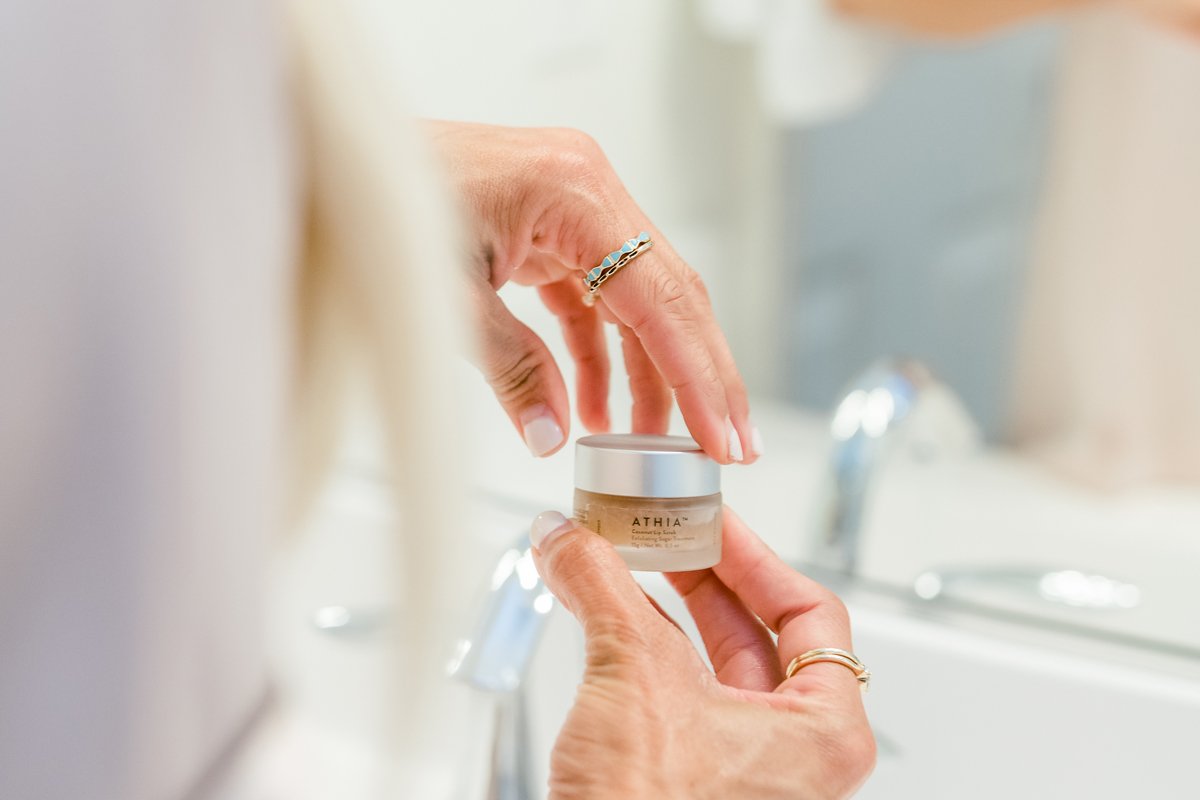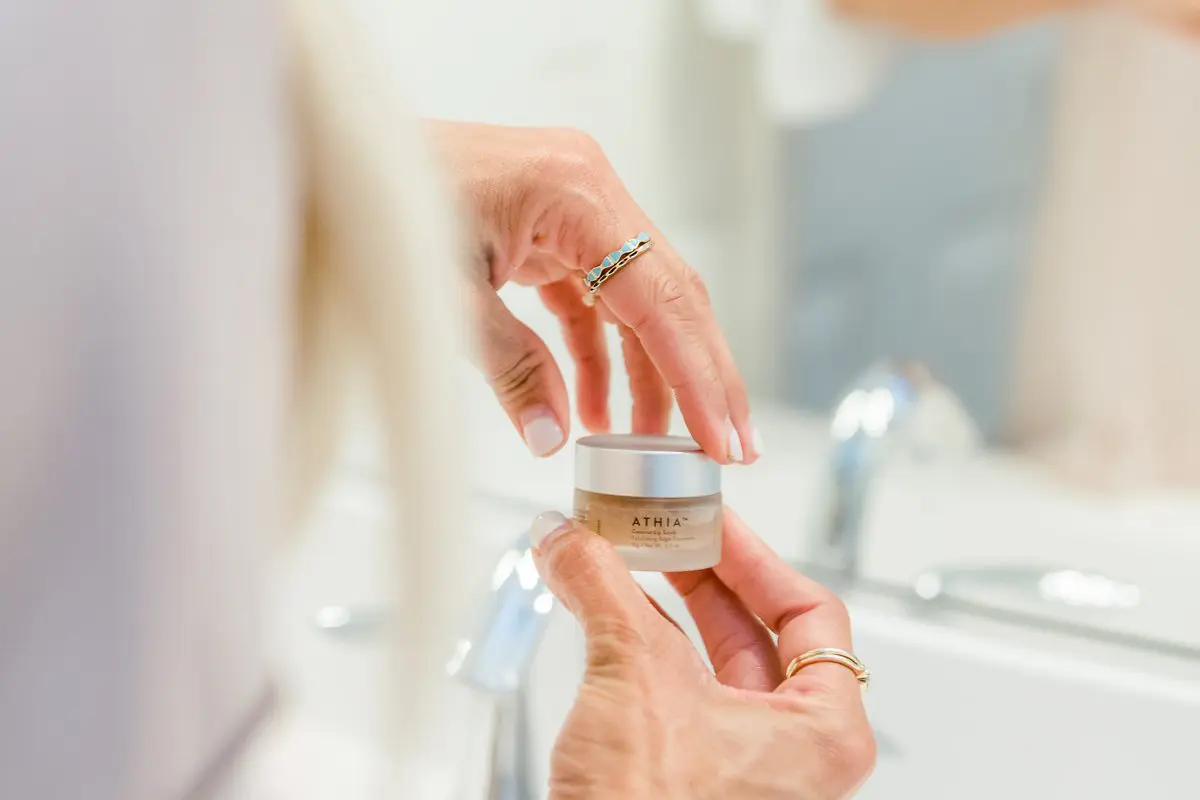 Outfit + Product Details:
Pink Satin PJ Set (available here+ similar Cami style set here) // Skincare products: (use code HeidiVIP30 for 30% OFF) Athia lip trio , Athia Daily Moisturizer, Athia Daily Cleanser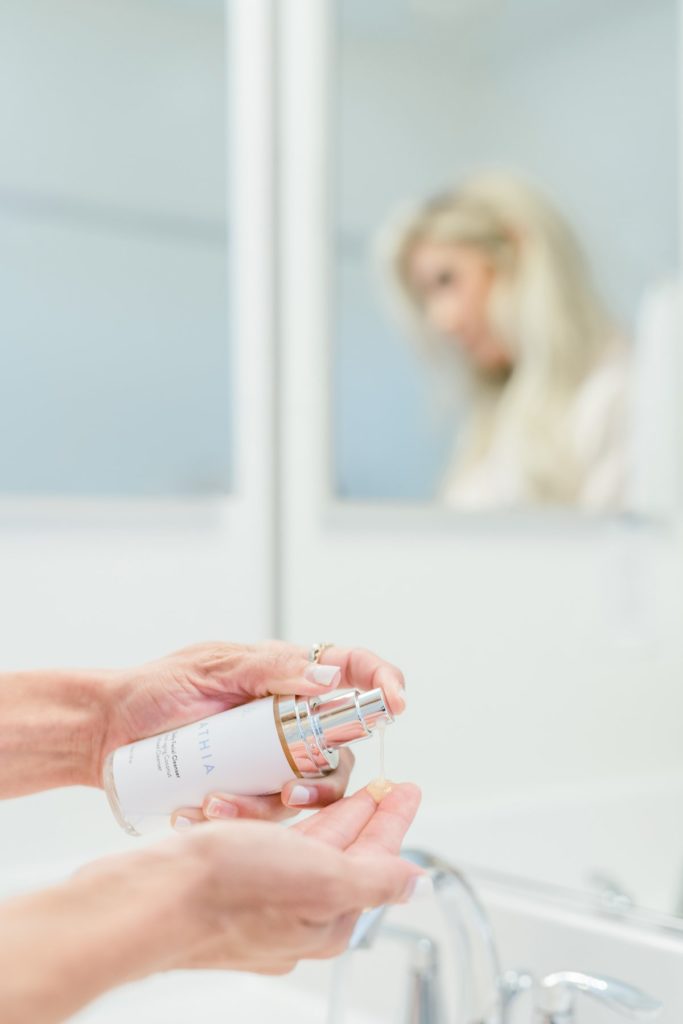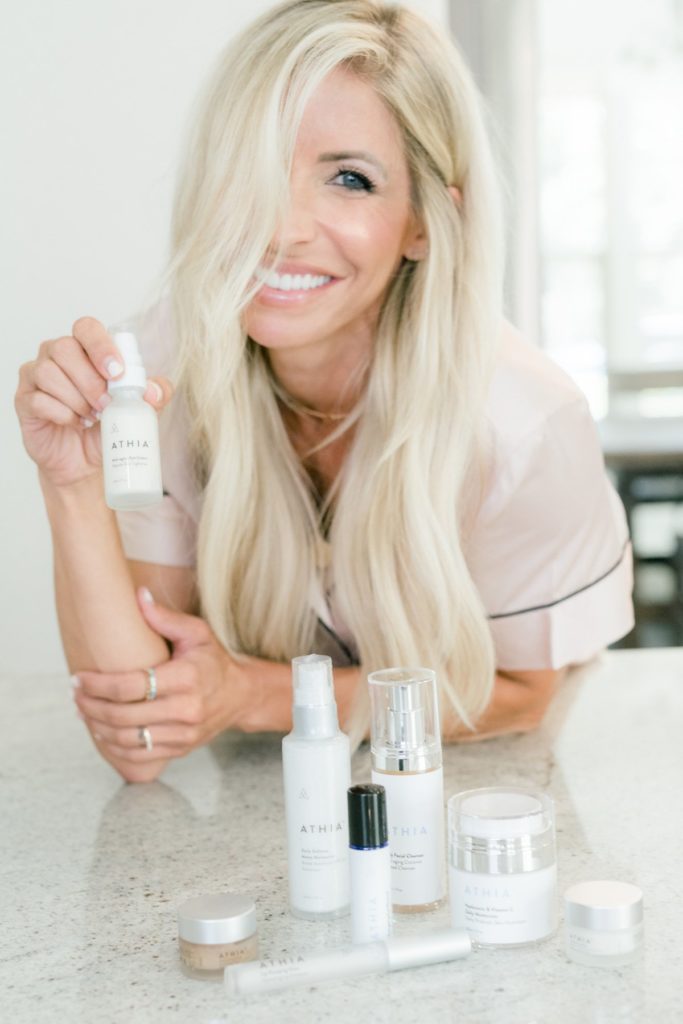 Obviously, skincare is important to me. I've shared my mom's best kept anti-aging secrets and why lips are important to your skincare routine. So when I was approached to become a part of Athia, one of my favorite skincare lines, from the ground level, I was beyond thrilled.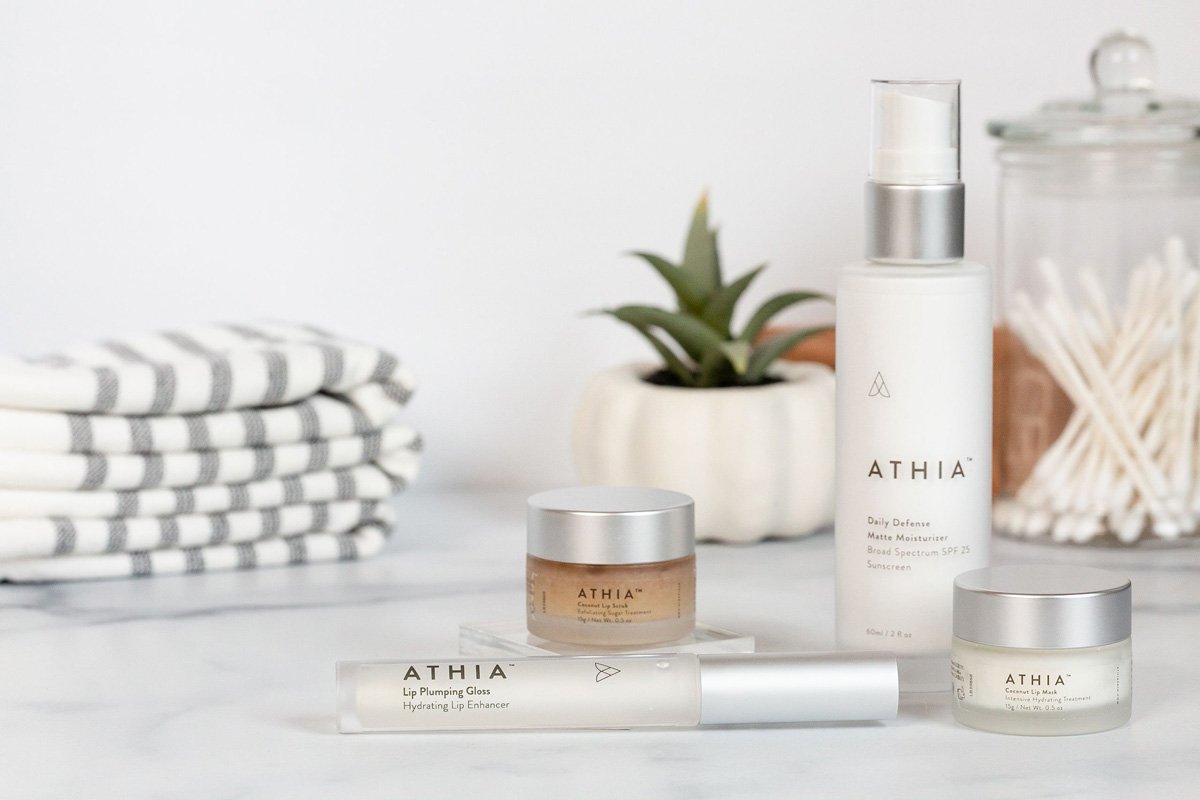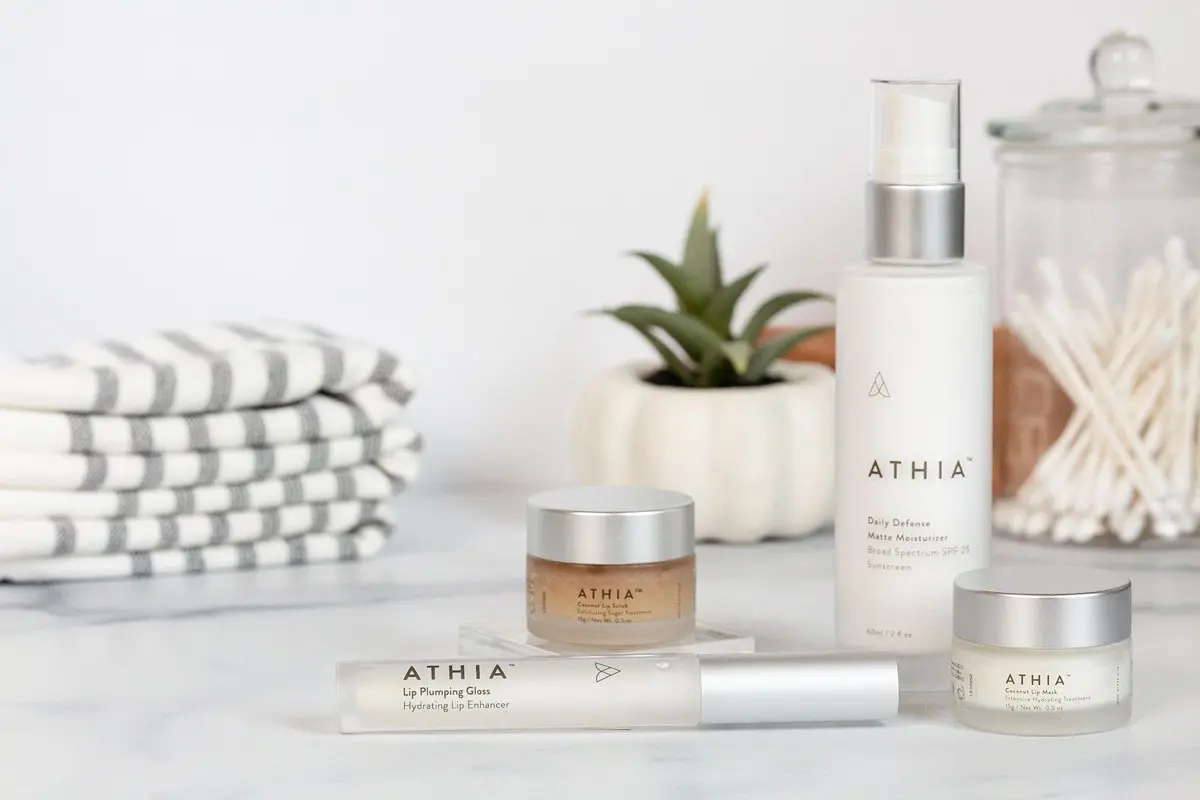 But, as I've talked about before, sometimes you just have to say no (spoiler alert: I eventually said yes). When this opportunity came up, the timing just wasn't right. Transform was also going through a huge growing period, and let's just say, relationships were changing. One more thing on my plate felt like the whole thing could come crashing down. But, one of the biggest things I've learned in this lifetime is that, sometimes, the best thing you can do for yourself and the best way to show yourself love is getting comfortable with saying NO.
In order to stop the chaos of everything that was happening in my world, I had to admit that even if I wanted to take a chance, saying no was probably the best answer—both in life and in business.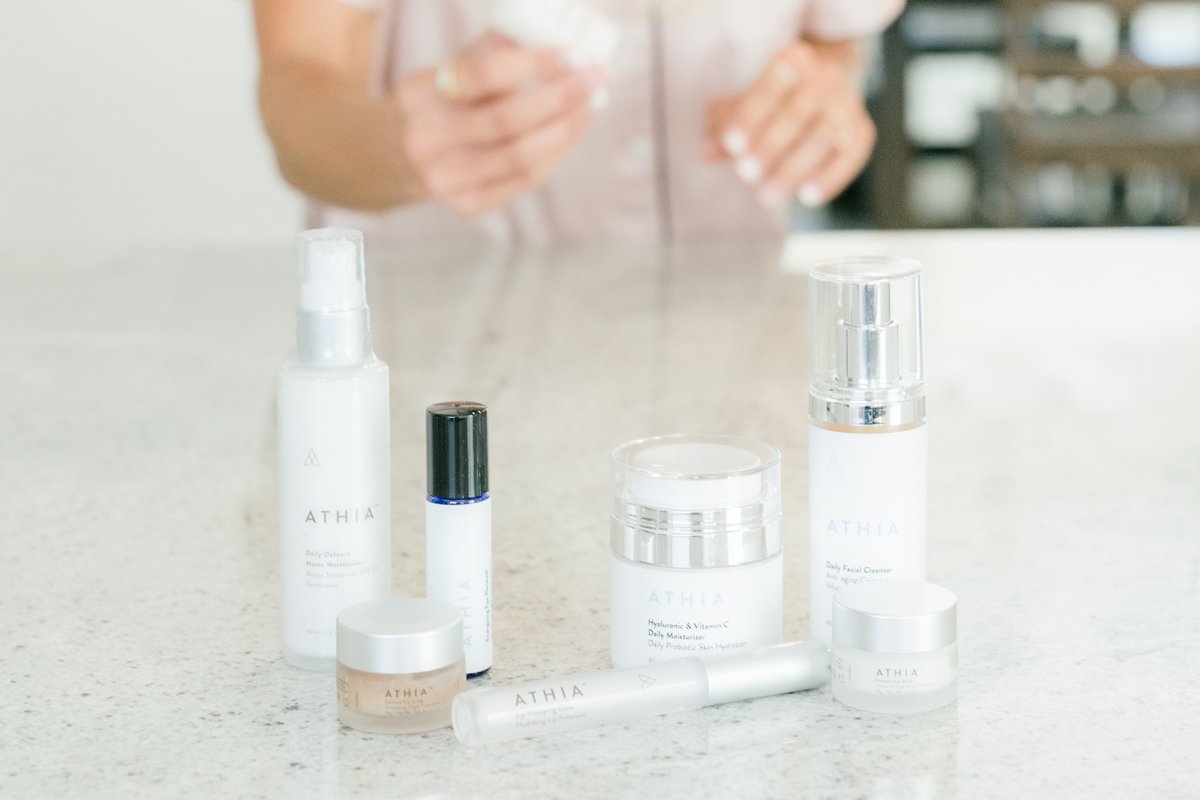 Fast forward a few more years, and as I got older (and I like to think a little wiser), I made the decision that I was no longer living in a period of NO, and it was time to embrace the YES. And even though I'd been talking to Athia because I felt so passionate about what they were doing, I decided to jump wholeheartedly back into my skincare journey with Athia…a truly amazing and inspiring partner.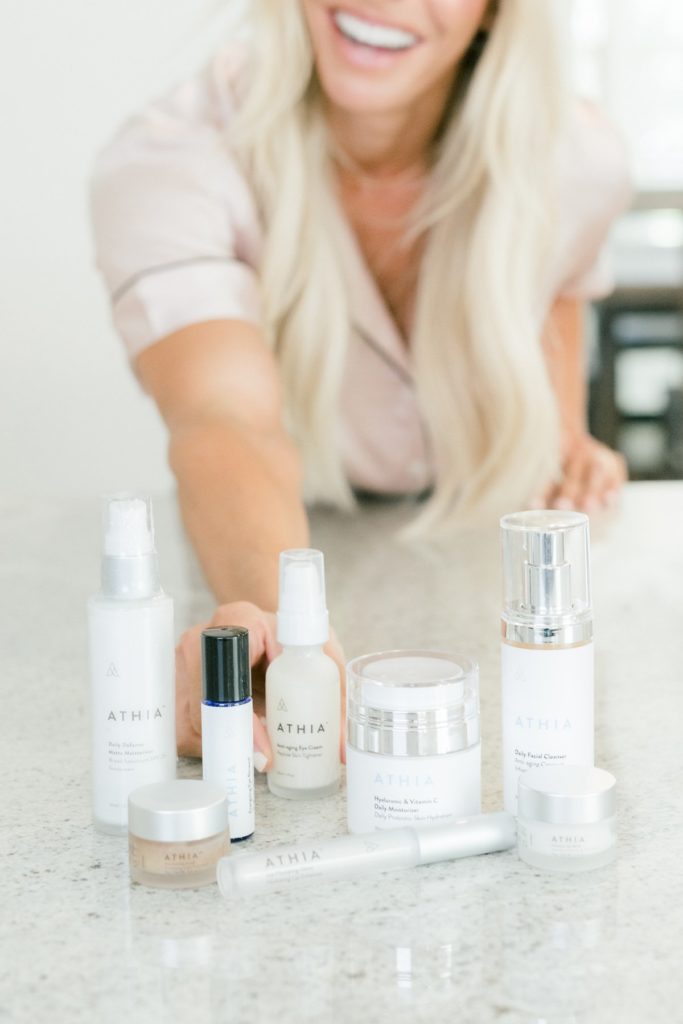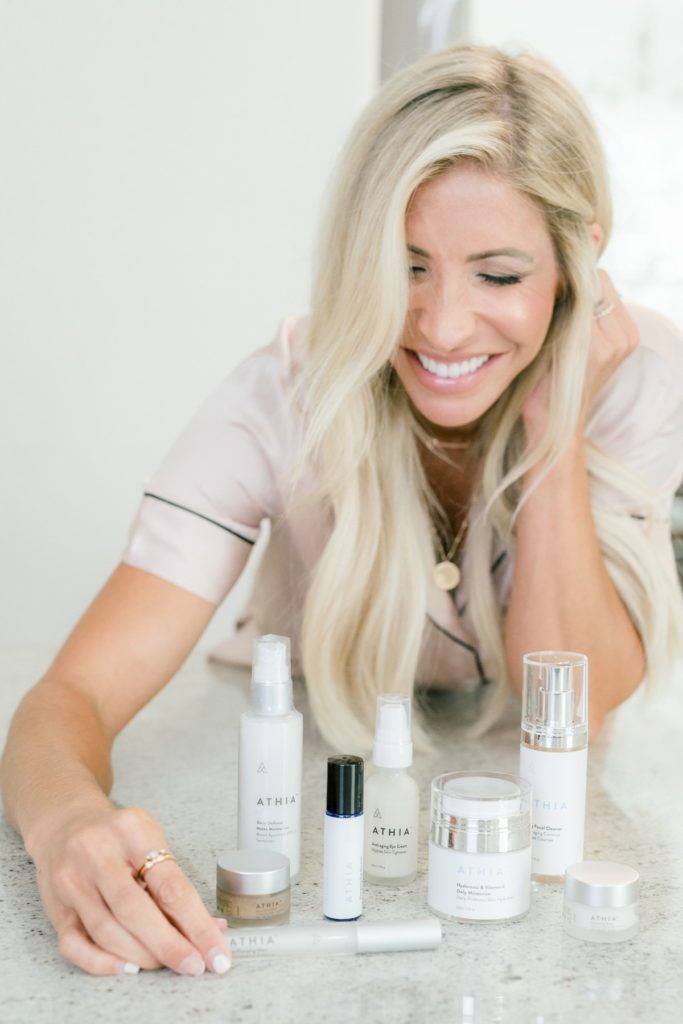 Creating these products with Athia has been a labor of love. The truth is that this isn't about anti-aging. Growing older and growing wiser are beautiful things, and they're things we should ALL embrace rather than try to avoid. It's about aging gracefully, feeling empowered, taking care of yourself, and putting yourself higher up on the list, especially if you've spent years toward the bottom. Self-care is a MUST, and here's another anti-aging secret: Beauty sleep is a real thing, ladies!
There are all these sayings about beauty: It's only skin deep, happy girls are the prettiest, and that real beauty begins the moment you decide to be yourself. I'd like to add one more to the list: True beauty comes from being honest and authentic—in all aspects of your life. It's about being true to yourself, feeling confident in every single decision you make, and everything you decide to stand for.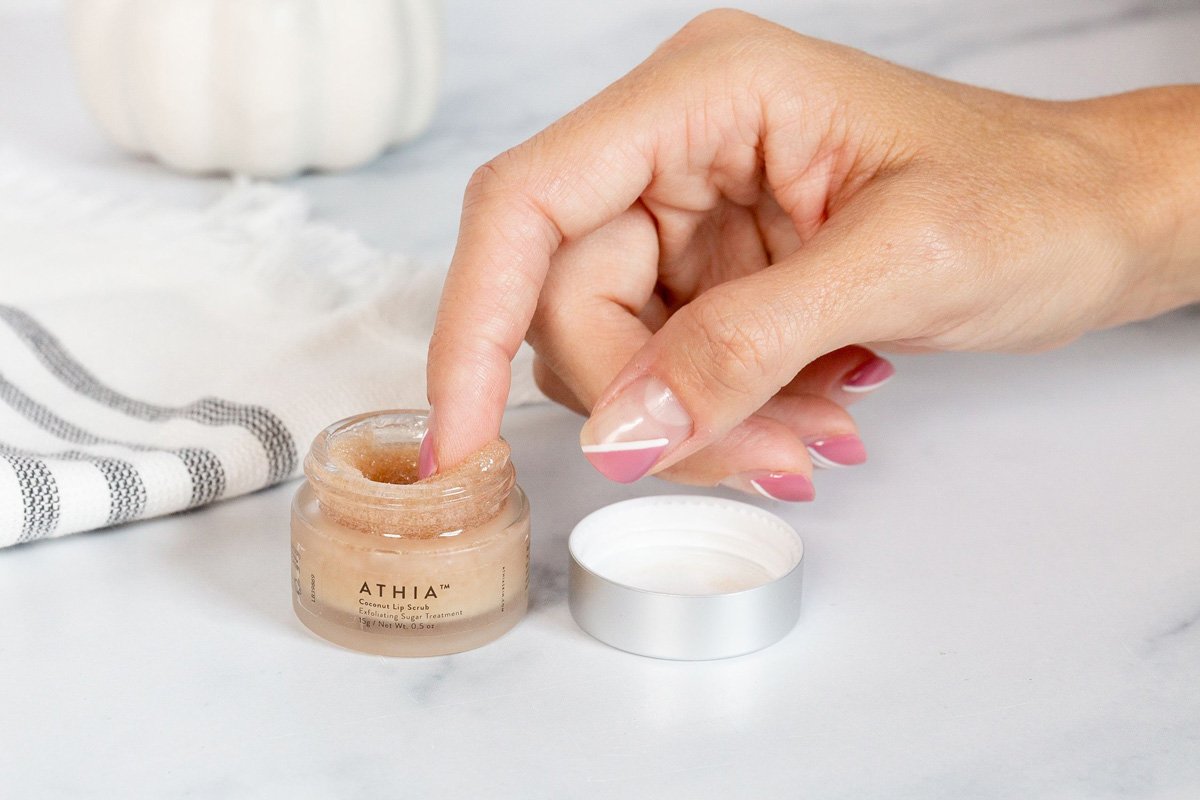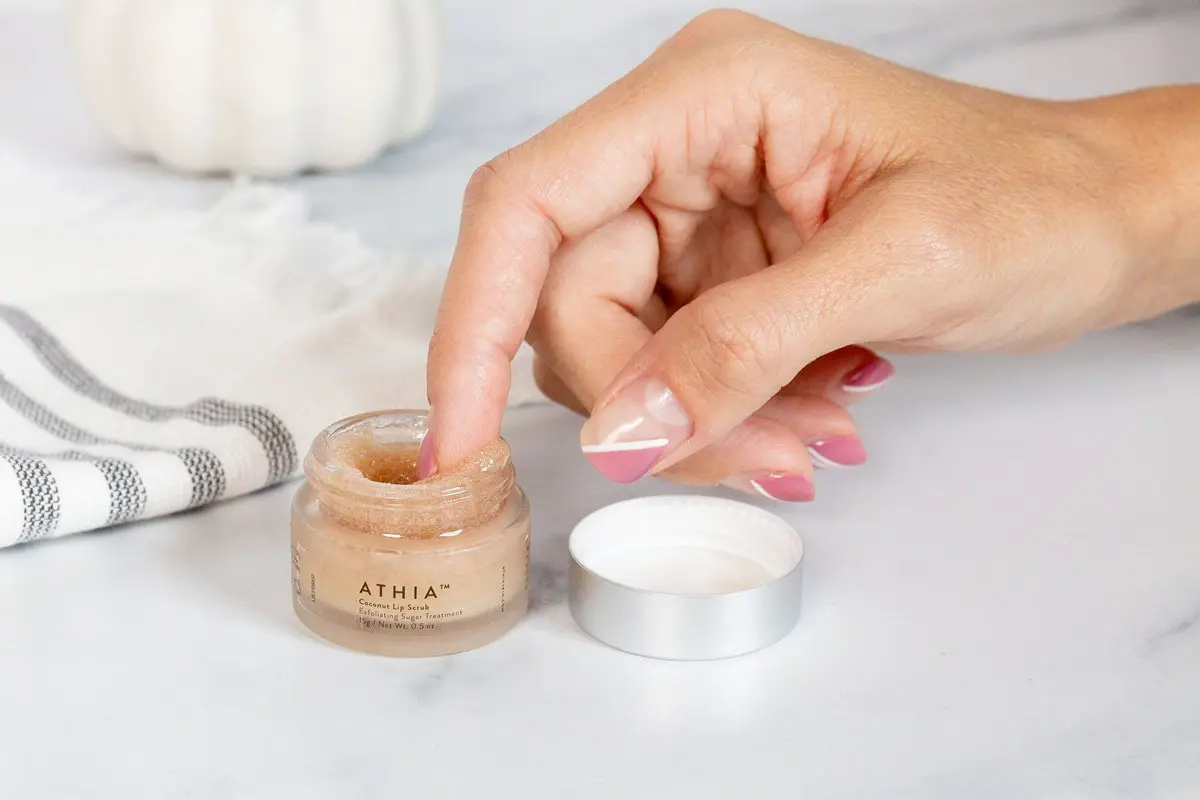 The best part is that Athia stands by that 100%. They're honest and authentic because they are made with only the cleanest ingredients. I wanted products that made us feel good every single time we used it, products we could feel confident about and confident putting on our skin, and products that we knew without a shadow of a doubt would do exactly as it promised. A product that would keep its word—a value I hold so dear to my heart.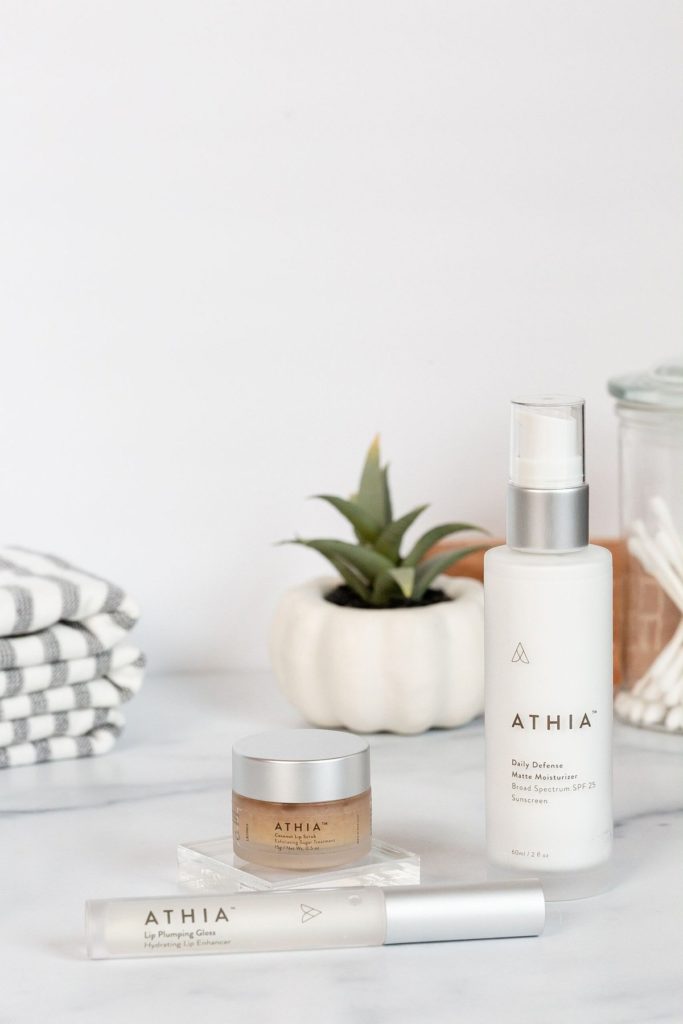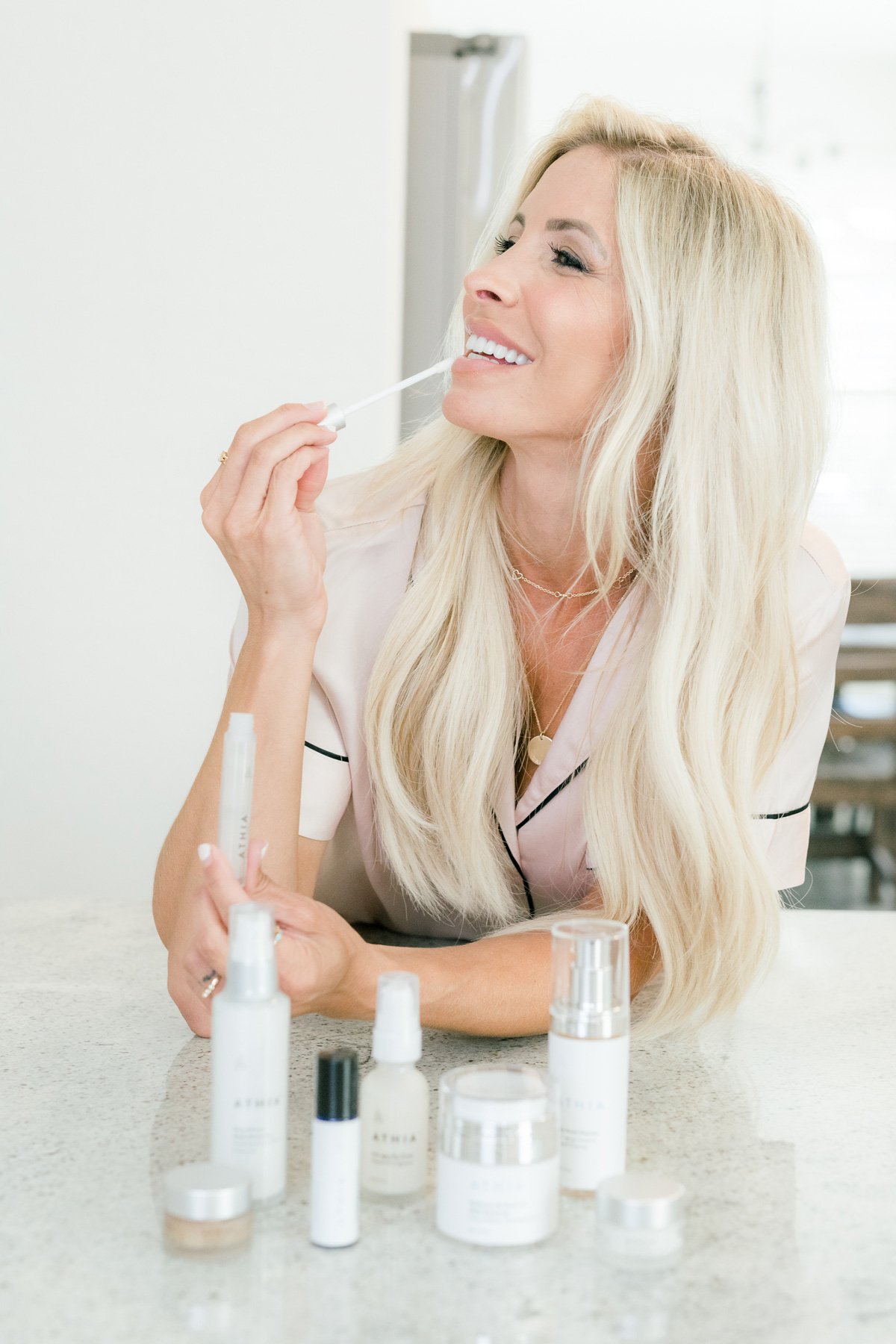 You guys, there are parts of us that are broken. It's in these jagged imperfections that we can allow the light to shine in. There's a freedom in embracing our imperfections, and a weight that can be lifted from our shoulders when we learn to truly look in the mirror and love ourselves, both internally and externally, scars and all. We are all beautiful in our imperfect state of being.
Giveaway Alert
In the spirit of falling in love with yourself, your skin, and your skincare routine, I'm giving away some Athia goodies. Five lucky winners will receive the lip trio (Athia coconut lip scrub, lip mask, and lip pumper). No purchase necessary to enter.
Giveaway ends on Wednesday (10/7) at midnight PST.

To enter to win:
Follow me (@realheidipowell) and @athiaskin on Instagram
Tag someone who is perfectly imperfectly from the inside out on my latest Instagram or Facebook post.
Leave a comment below telling me your favorite perfectly imperfectly feature and how you plan to get more comfortable in your skin.
From the bottom of my heart, I thank you for being a part of my journey. And I can't wait for you to fall in love with this line from Athia!
xo,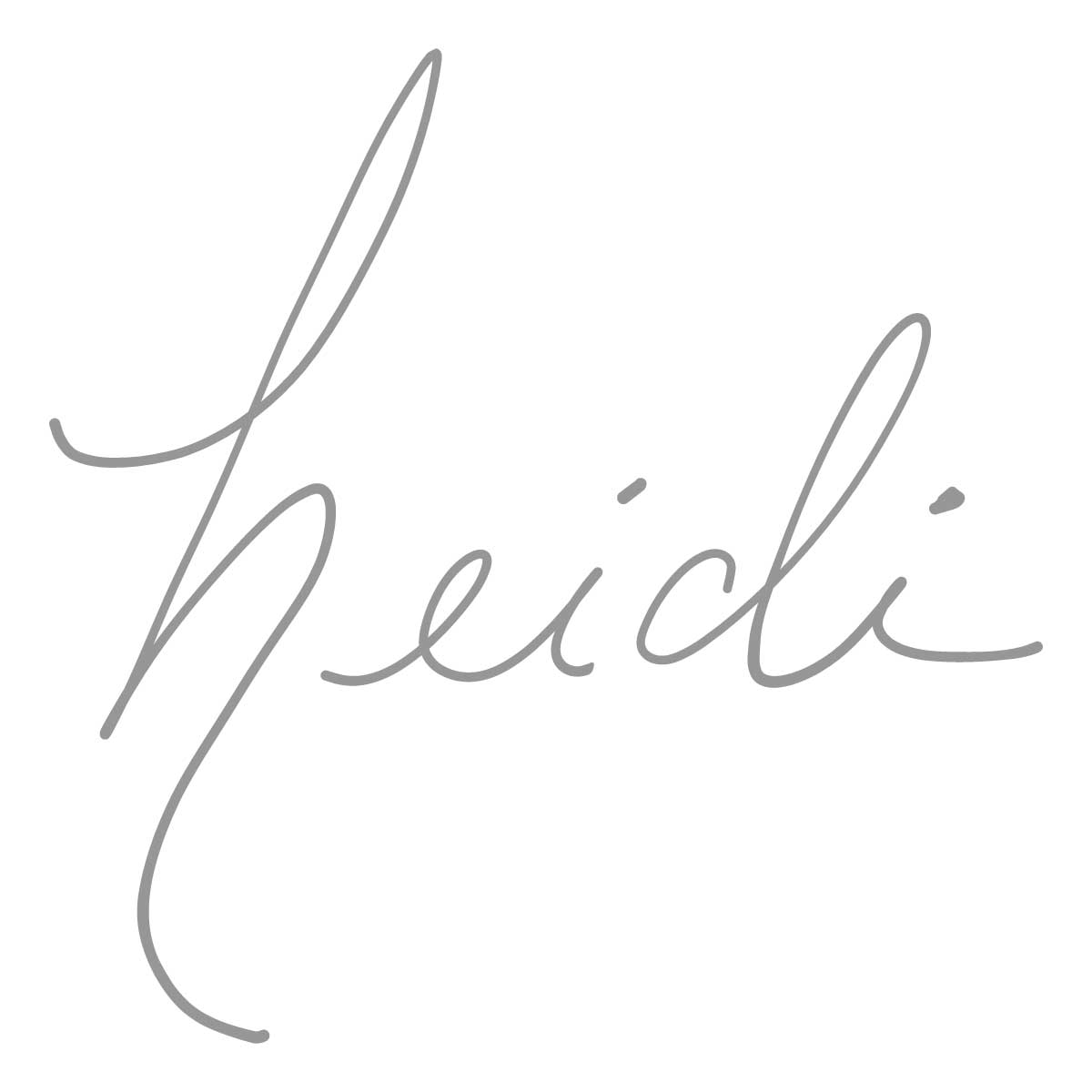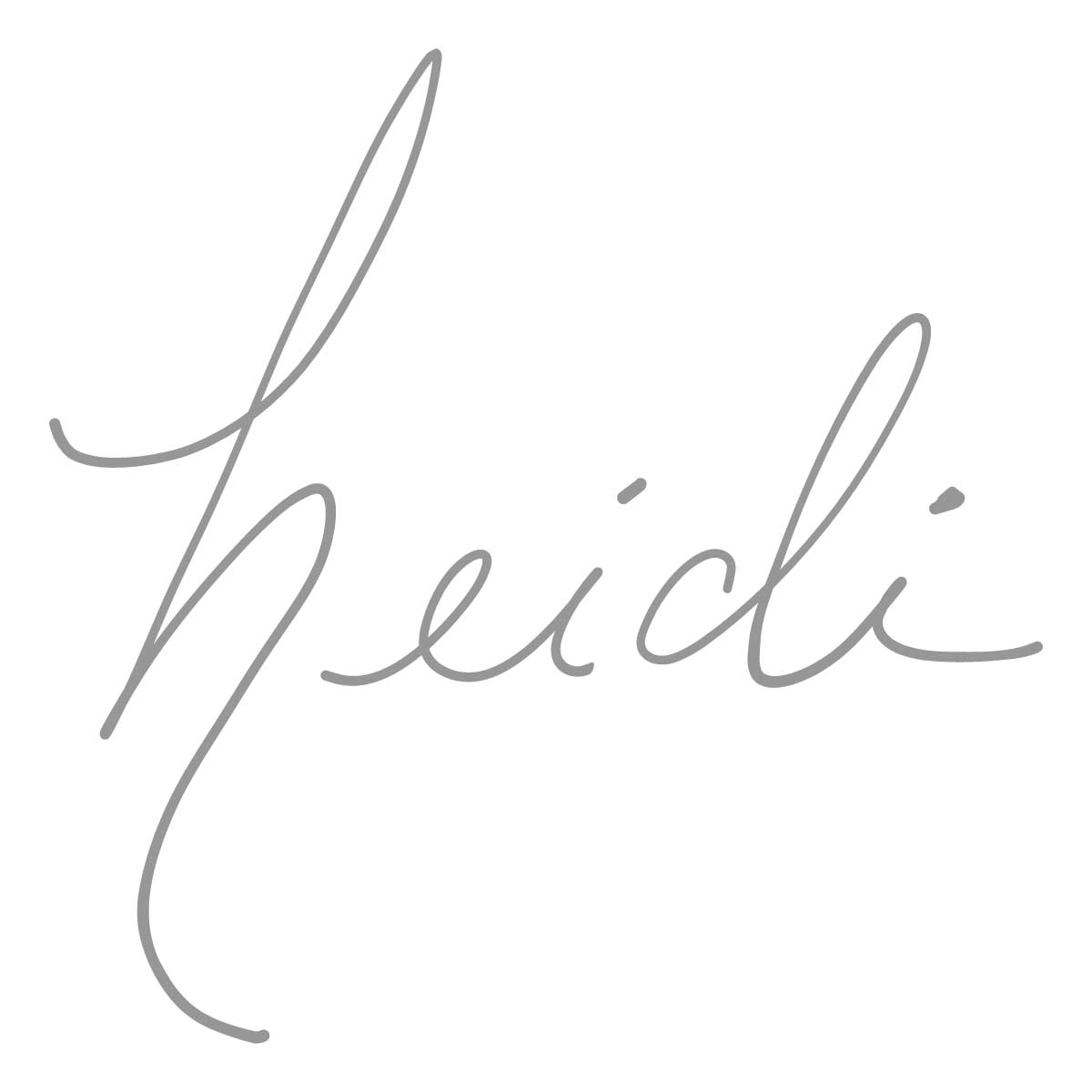 Related reading:
Best Anti-Aging Secrets: Why You Can?t Skip the Lip
My Mom?s Best Kept Anti-Aging Secrets for looking YOUNGER, LONGER
Keep It Simple: My Morning Routine