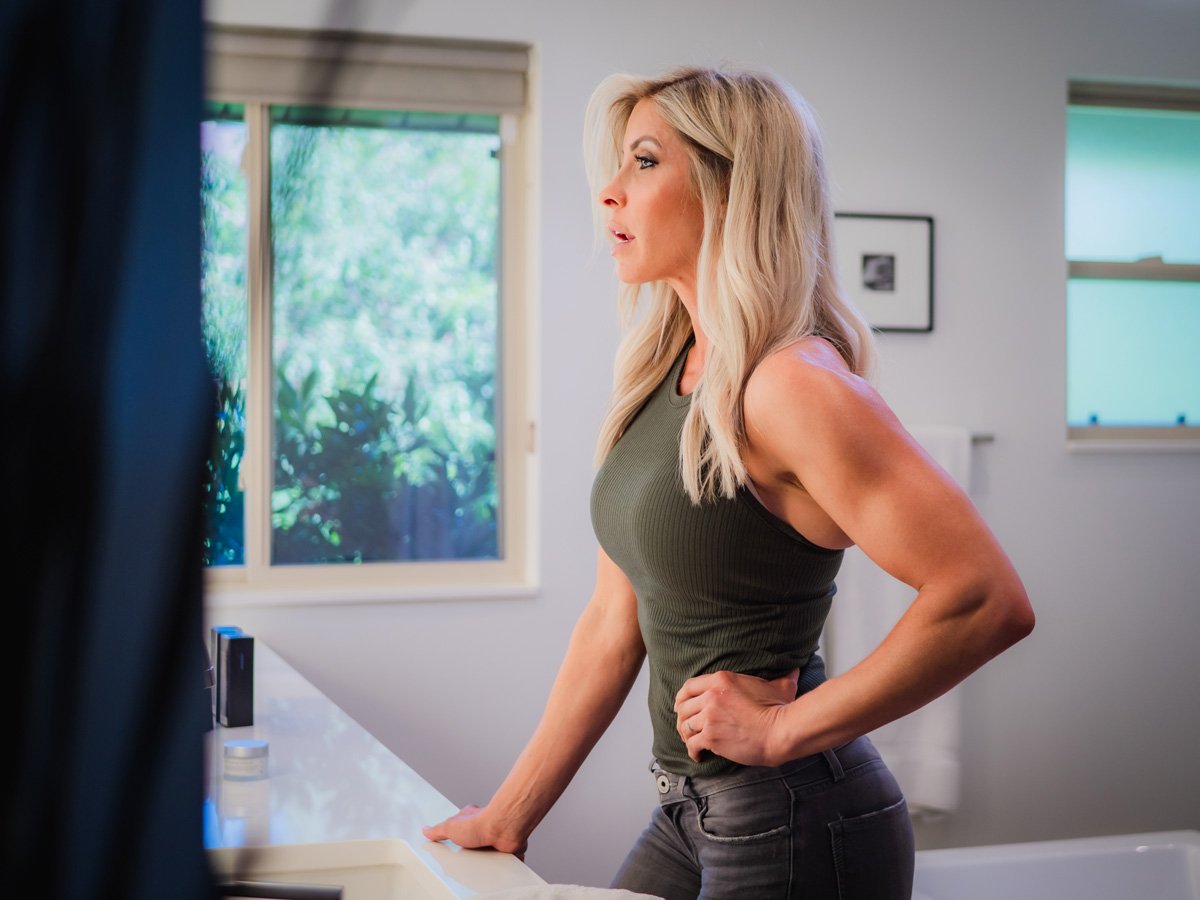 While the kids are gearing up to partake in some Halloween tricks or treats this weekend, know that they don't have to be the only ones wearing a mask. Moms, this Halloween it's time for you to do a little less tricking and a little more treating in the form of treating YOURSELF by taking care of that gorgeous skin you're in. Making sure women feel beautiful is such a passion of mine, and I know I've been stressing the importance lately of embracing the aging process. Not in the form of anti-aging, but in the form of aging gracefully—accepting our imperfections and taking care of ourselves so that we can continue to feel good no matter our birth date. 😉
We all experience some sort of skin irritation at some point. I'm talking things like dryness, redness, and even excess oils if you're not using the best products to help combat some of these common annoyances. And when you don't take care of your skin, it can lead to premature wrinkles. How's that for a Halloween scare?! This year, turn in that candy for a real sweet treat: a hydrating face mask that gives you a glow like you just basked in the fountain of youth.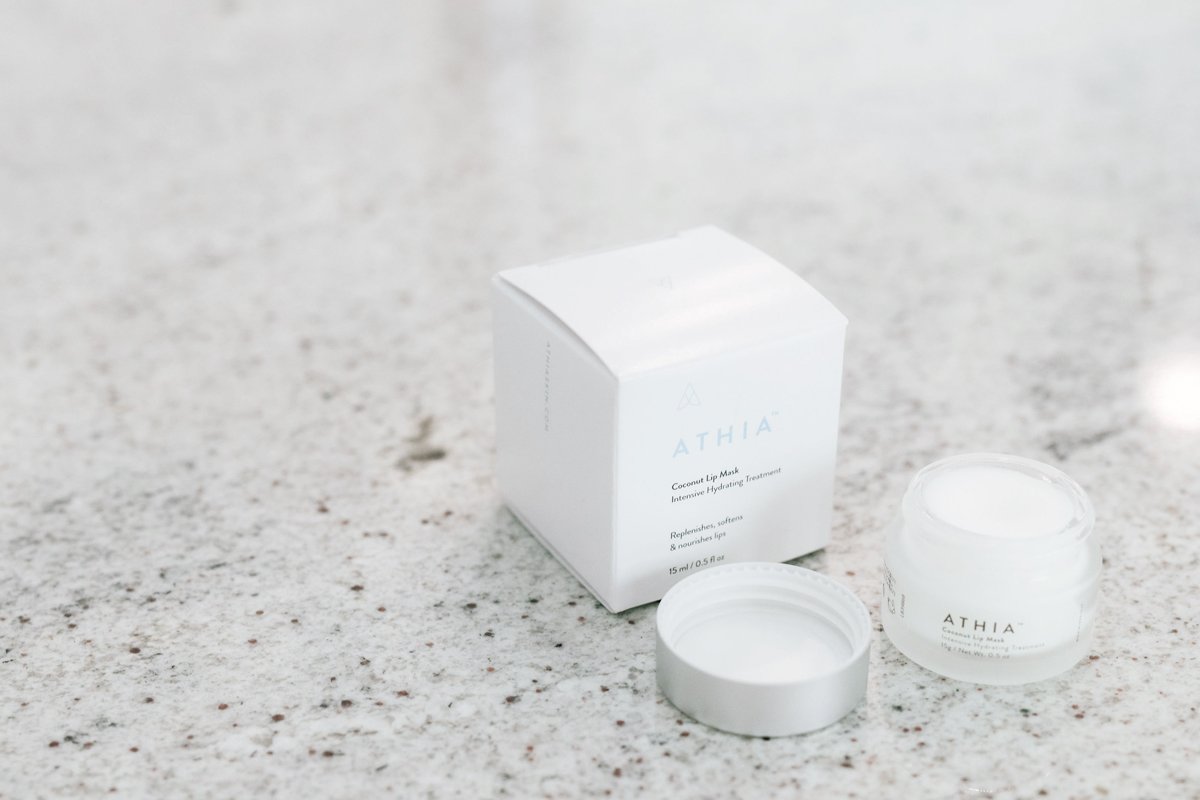 Click here to shop this Athia deal →
Bonus: For a limited time, Athia is treating you to a deal. Fall in love with your skin with this special BOGO. When you add any of the following items, you can get two free (even 2 of the same product!) with code BOGO-MASK. Discount applied at checkout.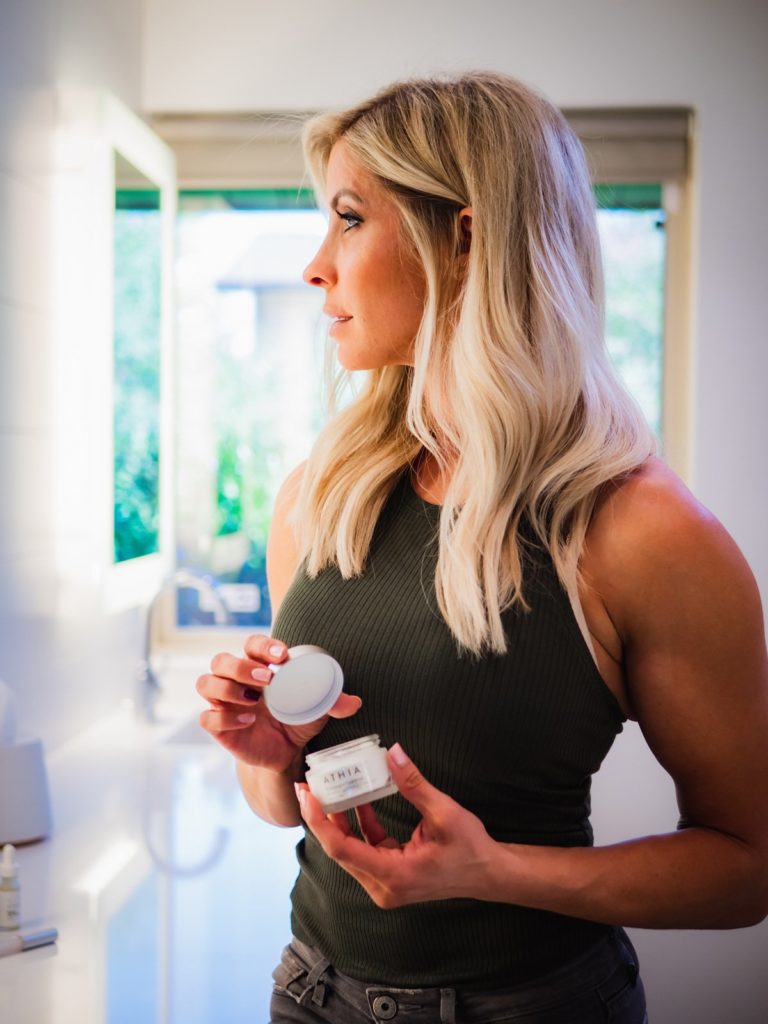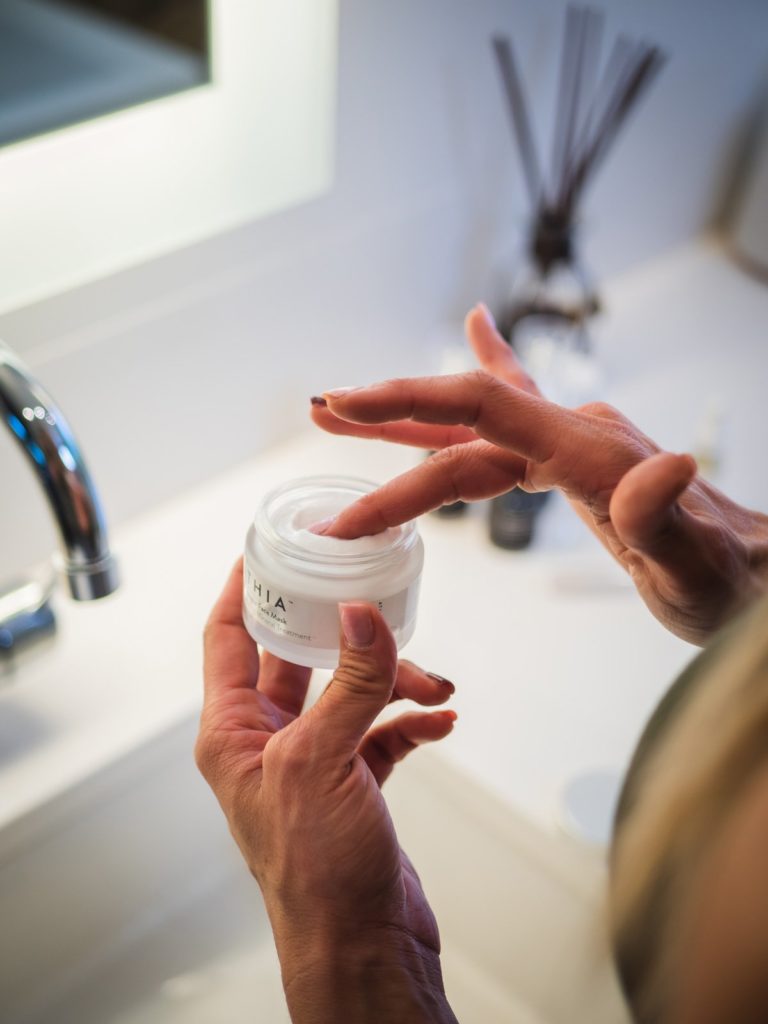 Dehydrated Skin vs. Dry Skin
So, how can you tell if your skin is just dry or if your skin is hydrated? And why does the difference matter? Knowing the cause of what's going on will help treat the problem. Dry skin is usually the result of low amounts of oils within our skin, while dehydrated skin means your skin is lacking water. Dry skin can show up in the form of itchiness, redness, or flakiness, while dehydrated skin is usually more dull or puffy or shows up as dark eye circles and the appearance of fine lines and wrinkles. Where you live can definitely play a huge role in how your skin will react to outside temperatures, but products can also cause both of these instances to occur. Either way, dry or dehydrated skin is a NO, thank you, in my book!

Hydrate and Pamper Yourself with a Face Mask
Hydrating your skin is SO important because not only will it help you feel confident, but your skin will feel softer and more nourished throughout the day. The right kind of mask can revitalize and boost your skin's complexion, and here's the real bonus: It's an excuse to get away for some "mom time!" That's right, I'm talking about 10 minutes locked away in your bathroom getting a little mini facial, alone, in the peace and quiet and comfort of your own home. Here are two products I love when it comes to hydrating your skin:
Champagne Face Mask: When you need an excuse to sit still, this mask will do the trick. Isn't that enough to boost that youthful glow…to imagine yourself in your younger years pre-kiddos? I kid, but really this mask is amazing, and it gives you the perfect complexion and leaves you feeling fresh.
Daily Defense Matte Moisturizer: If your skin is more on the dry side, adding a daily moisturizer will definitely help. I love this product because it contains SPF to help protect your skin from the sun's rays. Being exposed to natural sunlight has a ton of health benefits, but if you're not careful, it can wreak havoc on your skin and cause it to become dehydrated. Think about it: Just like when you get thirsty on a hot day, your skin does the same thing. Sunscreen can help with this while also stopping any premature signs of aging that can be caused by the sun.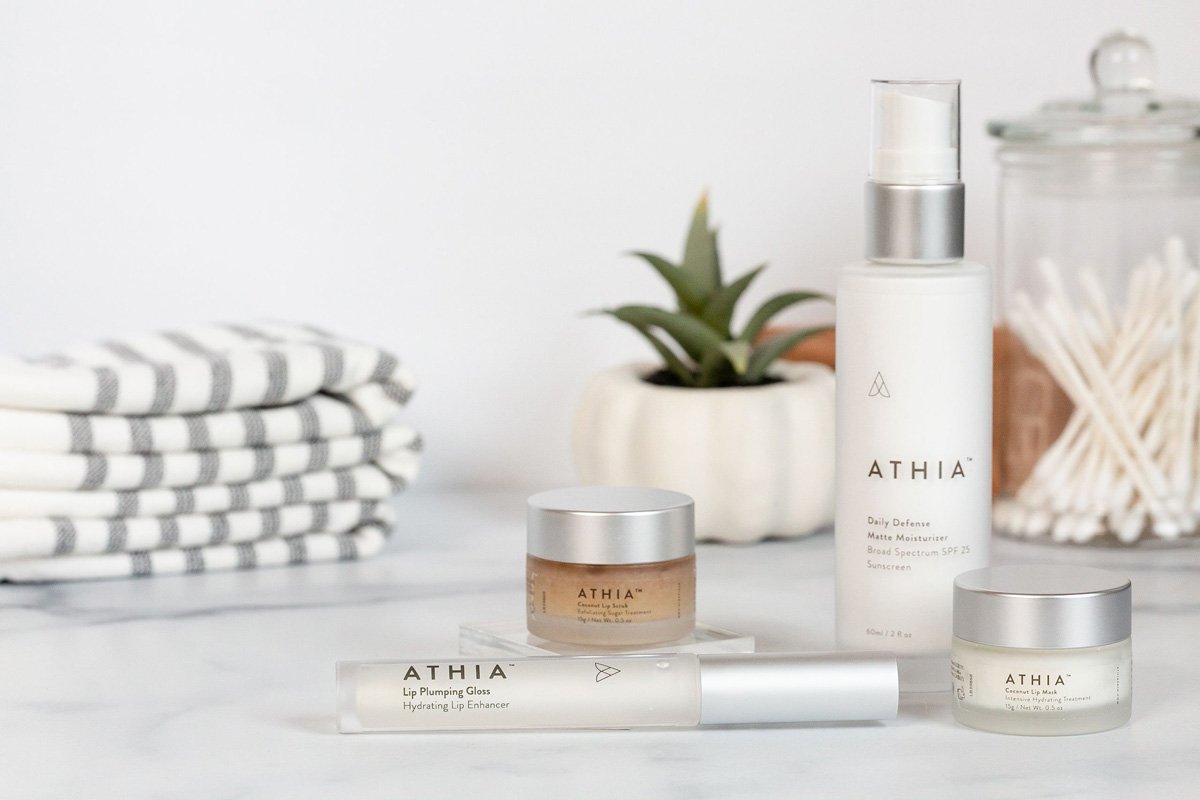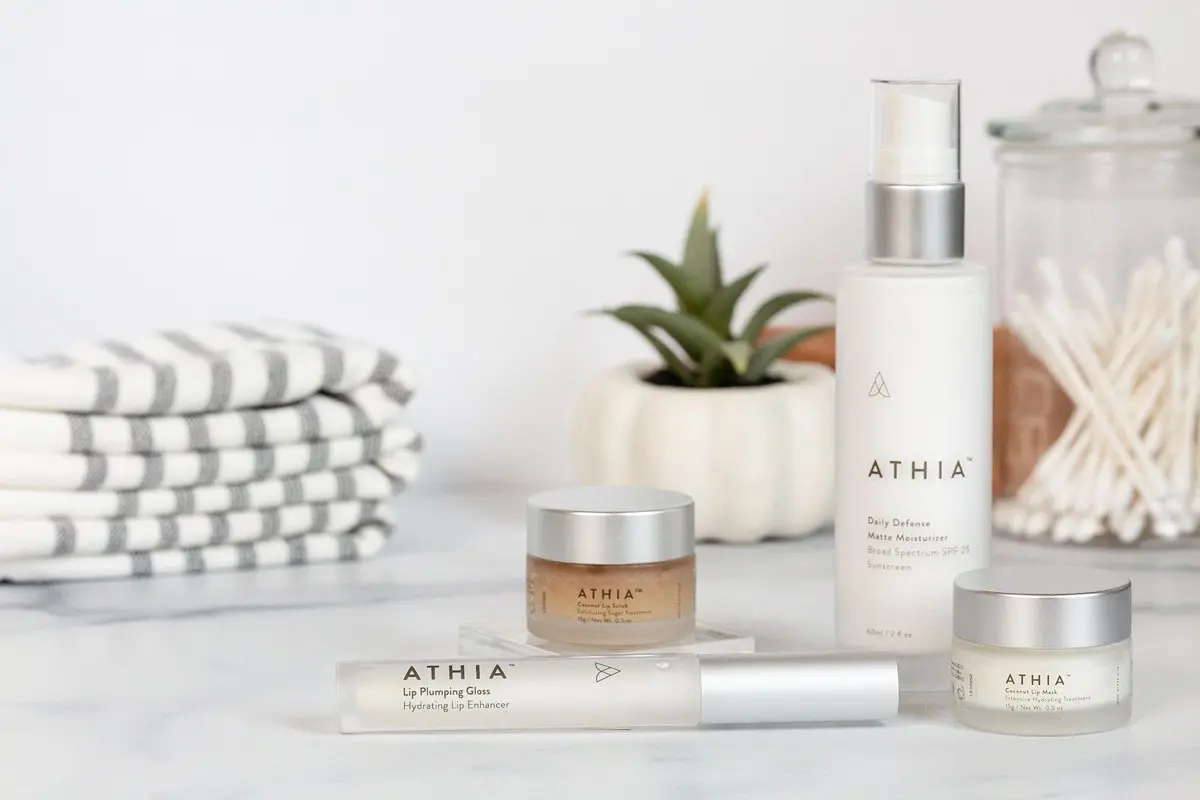 Ingredients Matter
No matter the mask you choose, definitely pay attention to the ingredients! Just like you would read a nutrition label when you're picking out food to nourish your body, think of your mask as a way to nourish your skin. That's why I'm so proud of Athia products; they use ingredients that are good for you, leaving all those bad ingredients behind. The champagne face mask contains pearl and coral powder plus minerals and amino acids that work together to give your skin a more natural glow.
Why do these ingredients matter? Because they've been carefully selected to give you the most healthy and organic experience possible while making you feel and look beautiful each and every time you use them! The pearl powder (which, let's be honest, ladies, it just sounds fancy, right?!) helps to reduce inflammation while detoxifying your skin, while the coral powder gives your skin a natural boost of calcium. This mask also contains aloe vera, which acts as an anti-inflammatory property to soothe skin and help regenerate any damaged areas, while algae extract normalizes your skin's moisture while soothing and adding a protective barrier.
For full details, you can check out the Athia Champagne Face Mask here →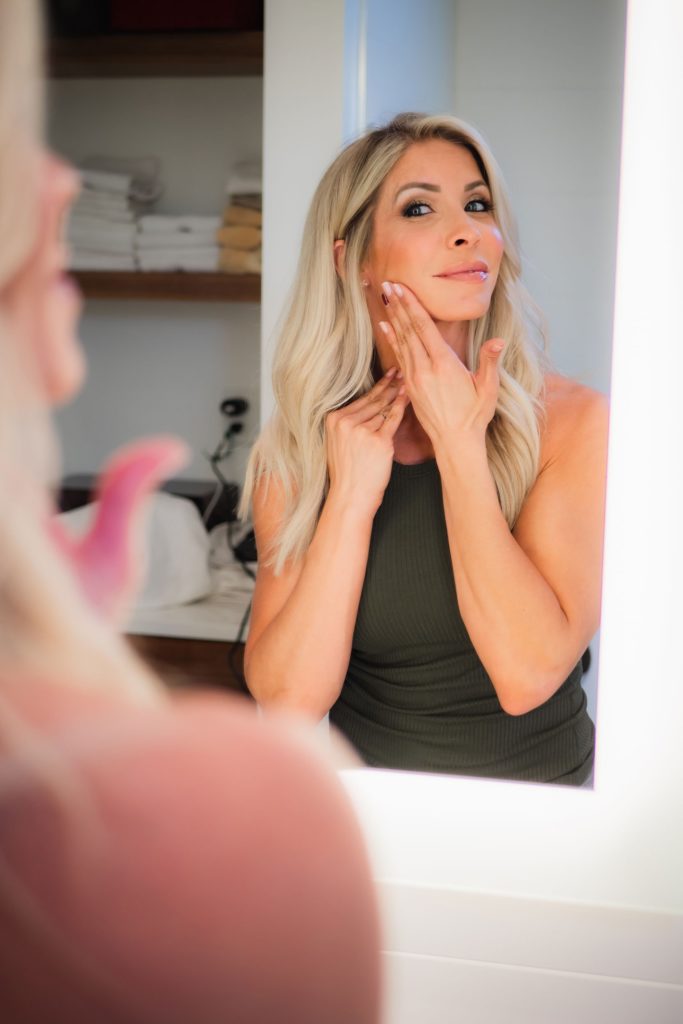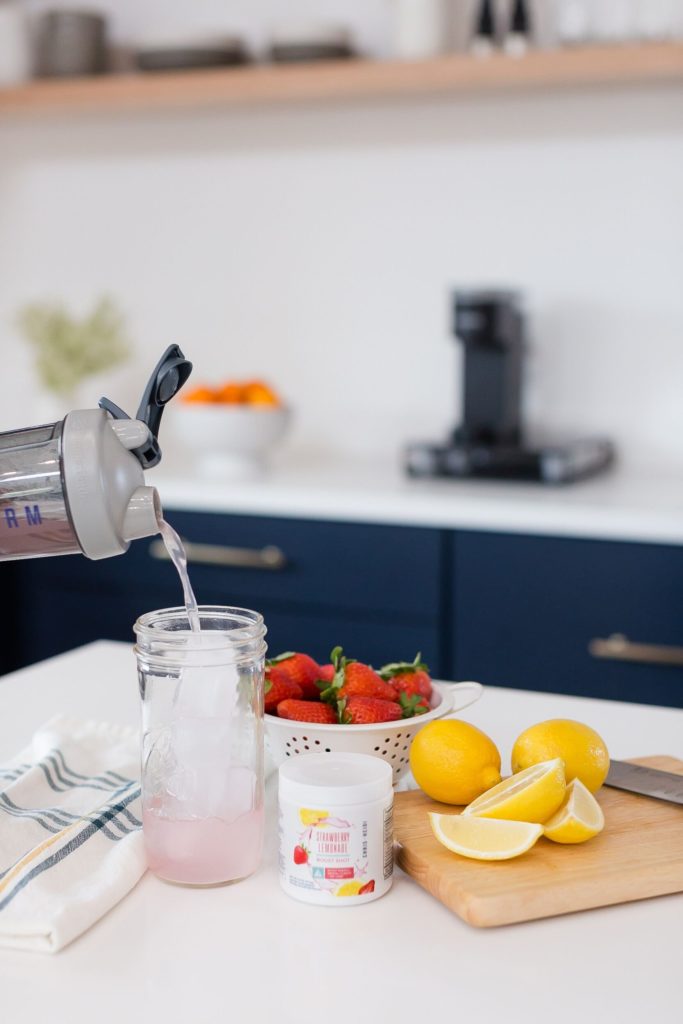 Drink Water (Yes, It Also Hydrates Your Skin)
Drinking water doesn't just keep things moving, it also helps with SO MANY OTHER areas of your life, including keeping your skin looking healthy and youthful! Grab your water bottles, ladies. It's time to hydrate. 😉 Drinking enough water (at least HALF your body weight in ounces of water each day) can help you burn more fat and lose weight. Did you know our brains can't tell the difference between hunger and thirst? So, a lot of times when you're reaching for that midday snack because you think you're hungry, your body is actually trying to tell you that it needs water. That's why keeping a water bottle handy can help nix any unnecessary snacking. Staying hydrated throughout the day will help curb any cravings that might pop up, but it'll also improve your mood, energize your muscles (so they can look and feel better inside and out of the gym!), and keep your heart healthy. If those aren't enough reasons, then think about how young you're going to look just by drinking enough water next time you run into an old friend at the grocery store. 😉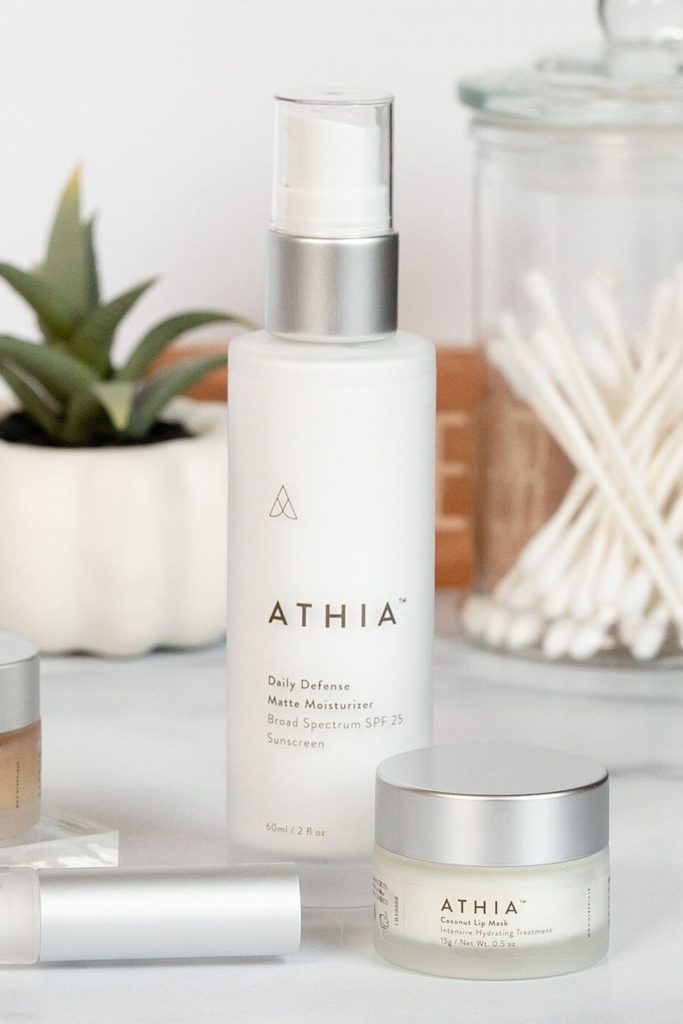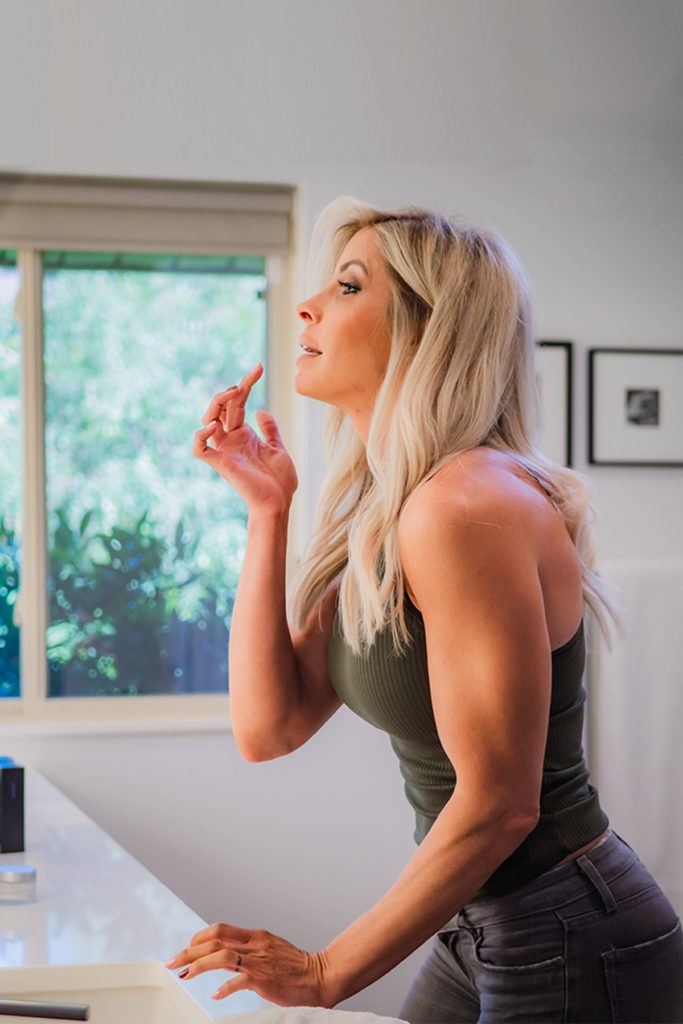 Click here to read more about why you shouldn't skip the lip in your skincare routine →
Don't Skip the Lip…Mask
Did you know your lips can also get dry?! When this happens, you may notice extra chapping, soreness, and even more fine lines around your mouth. It's just as important to take care of your lips as it is the rest of your face! That's why it was so important for me to create products that I knew would live up to the hype. Athia's Lip Scrub for Preparation, Lip Mask for Perfecting, and Lip Plumper for Presenting is the perfect trio to keep your kisser kissable. Not only will they help your lips feel amazing, but these products contain ingredients to keep them looking and feeling plump, youthful, and extra kissable.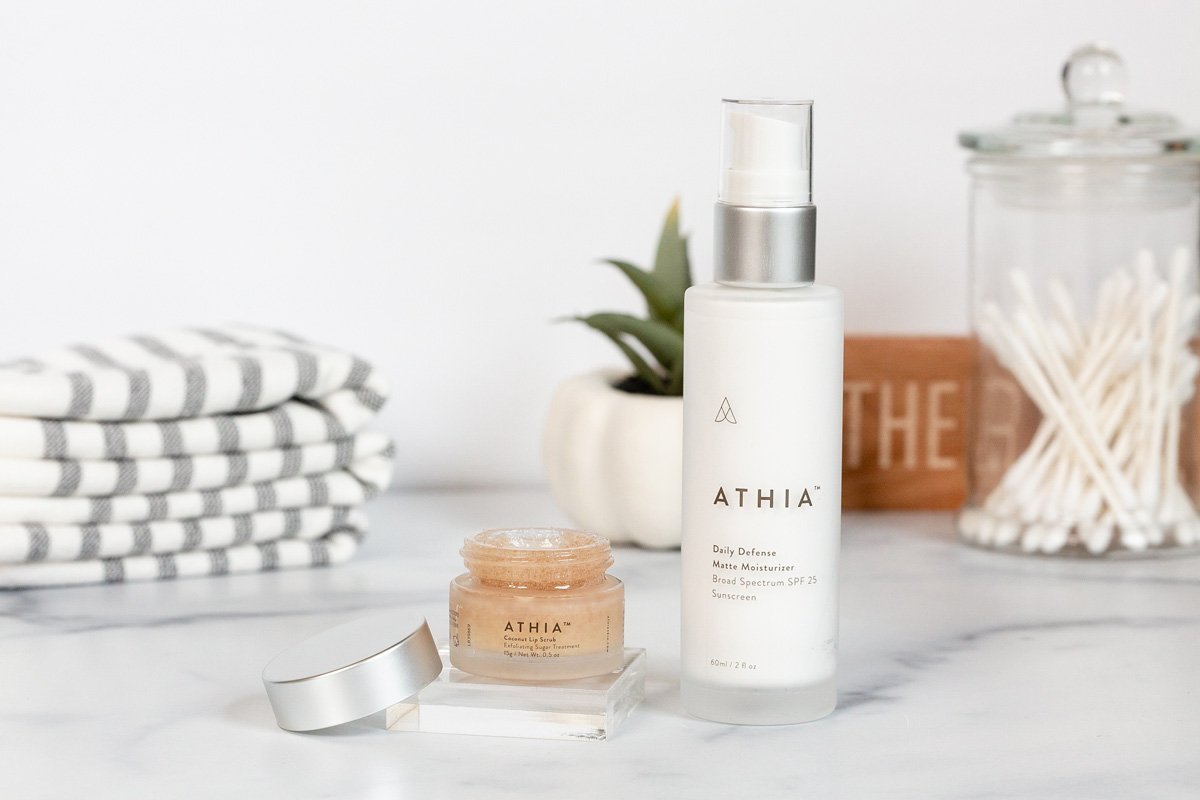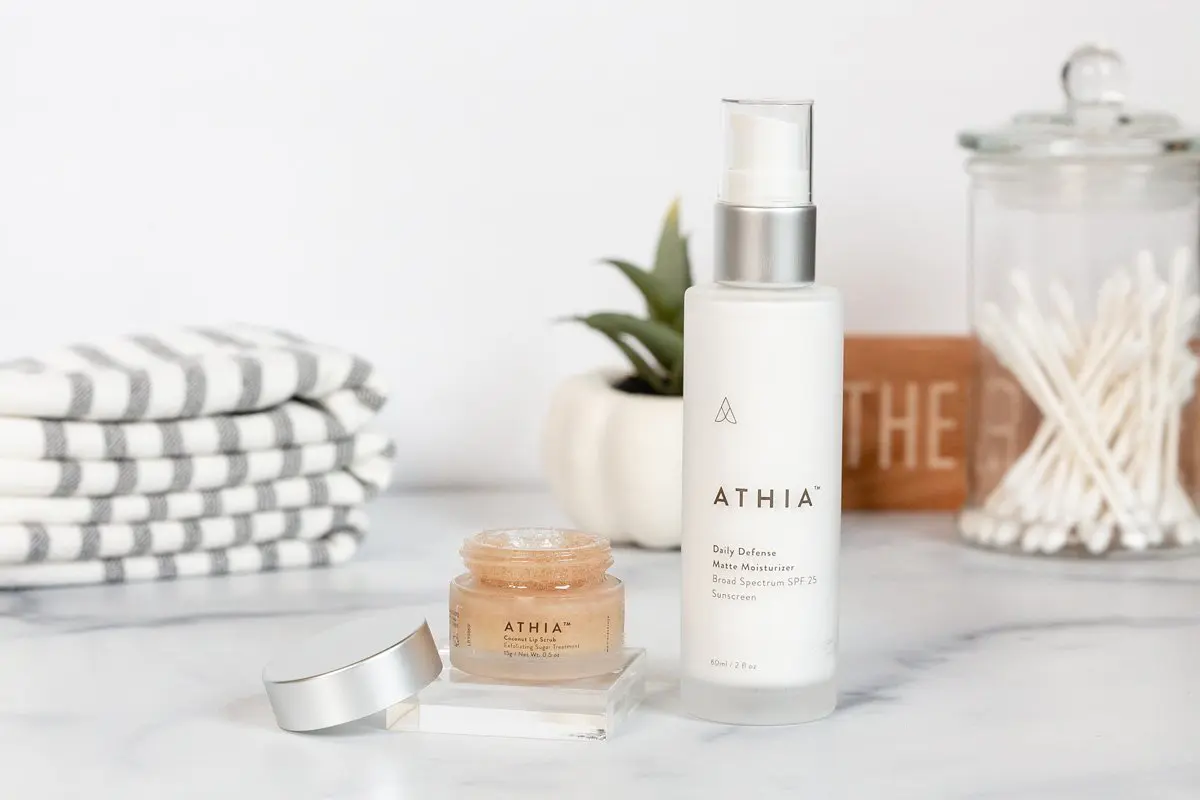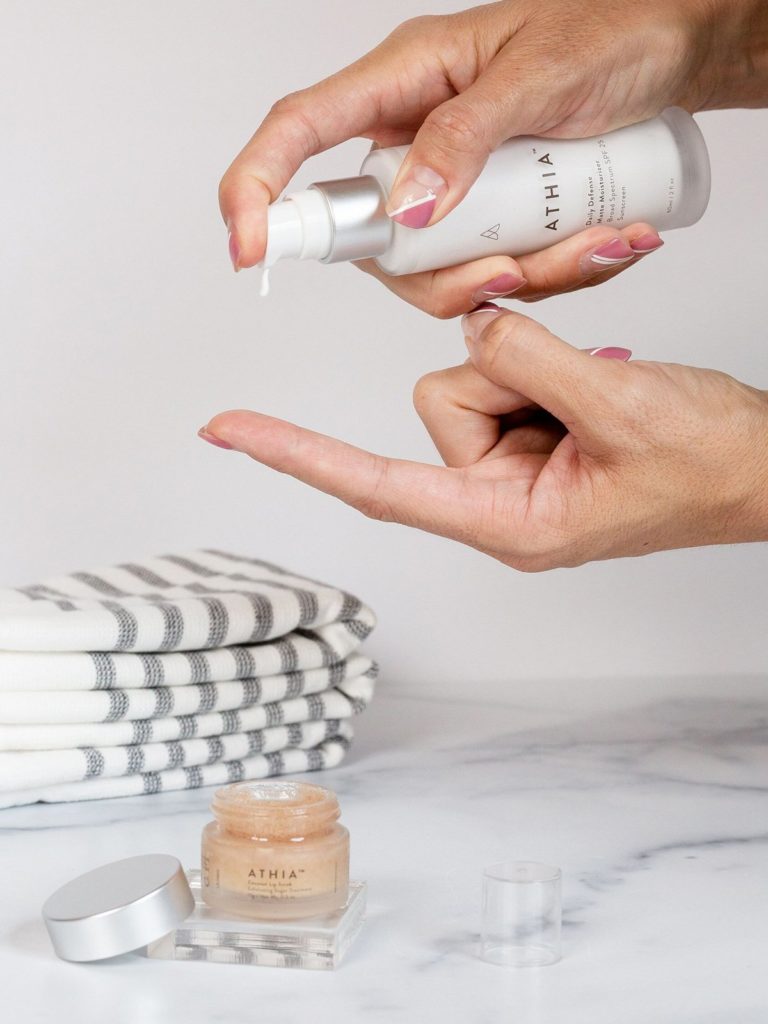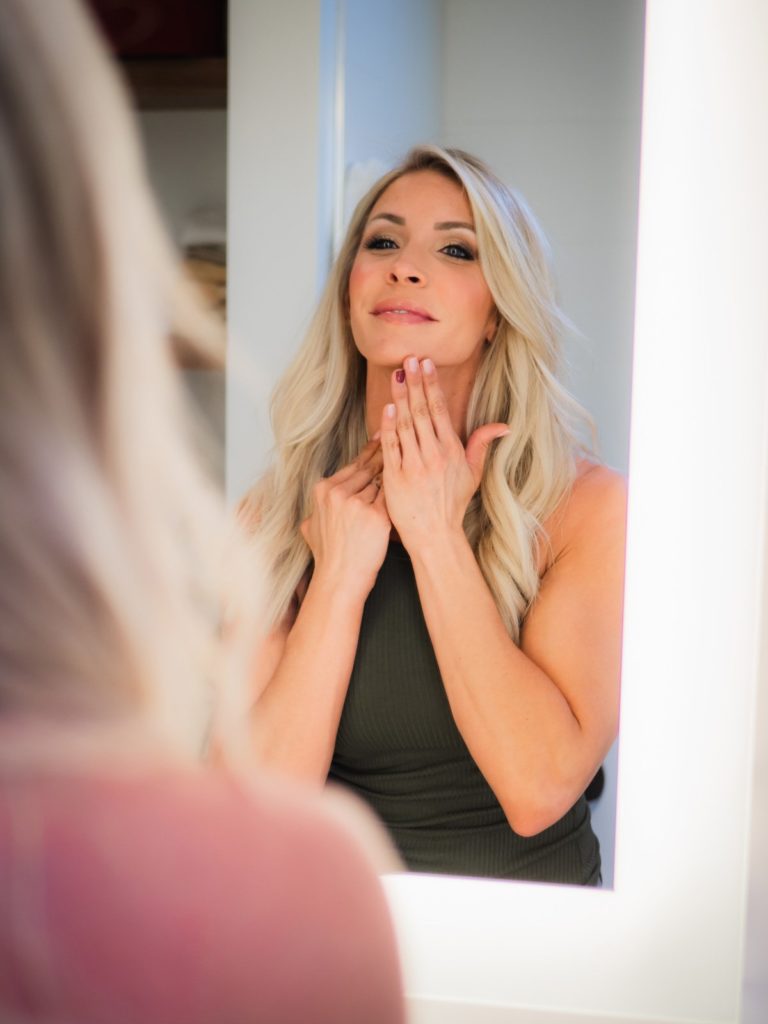 Ladies, this Halloween, when your kids ask you to trick or treat, opt for treat. Treat yourself to some alone time (yes, even just 5-10 minutes will do the trick) to hydrate your skin. Don't forget about Athia's limited time offer at the top of this post!? You guys, this body is the only one we get, so we might as well treat it like the temple that it is. It's about dang time us mommas start finding time to let our inner goddess glow out. What's your favorite anti-aging secret?
xo,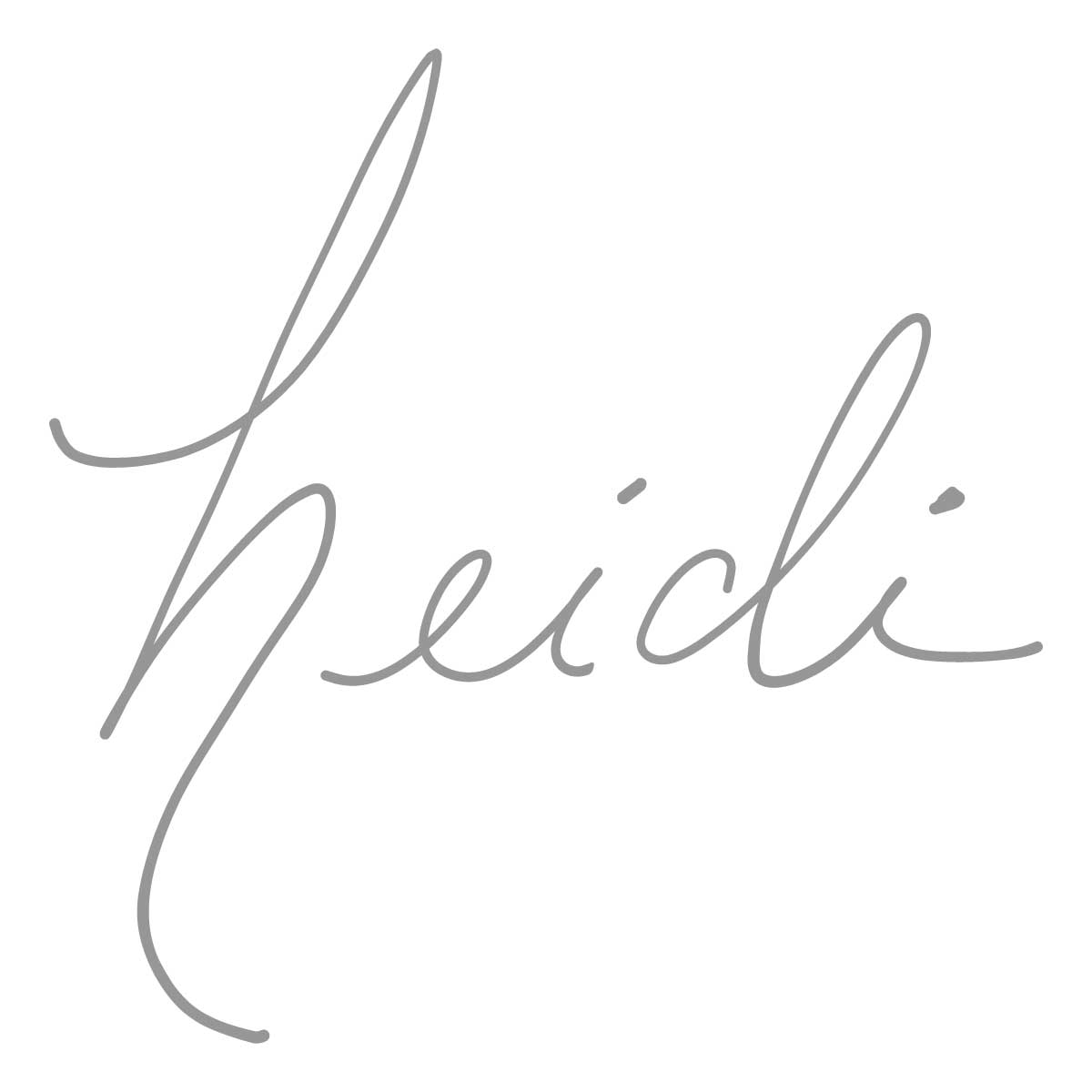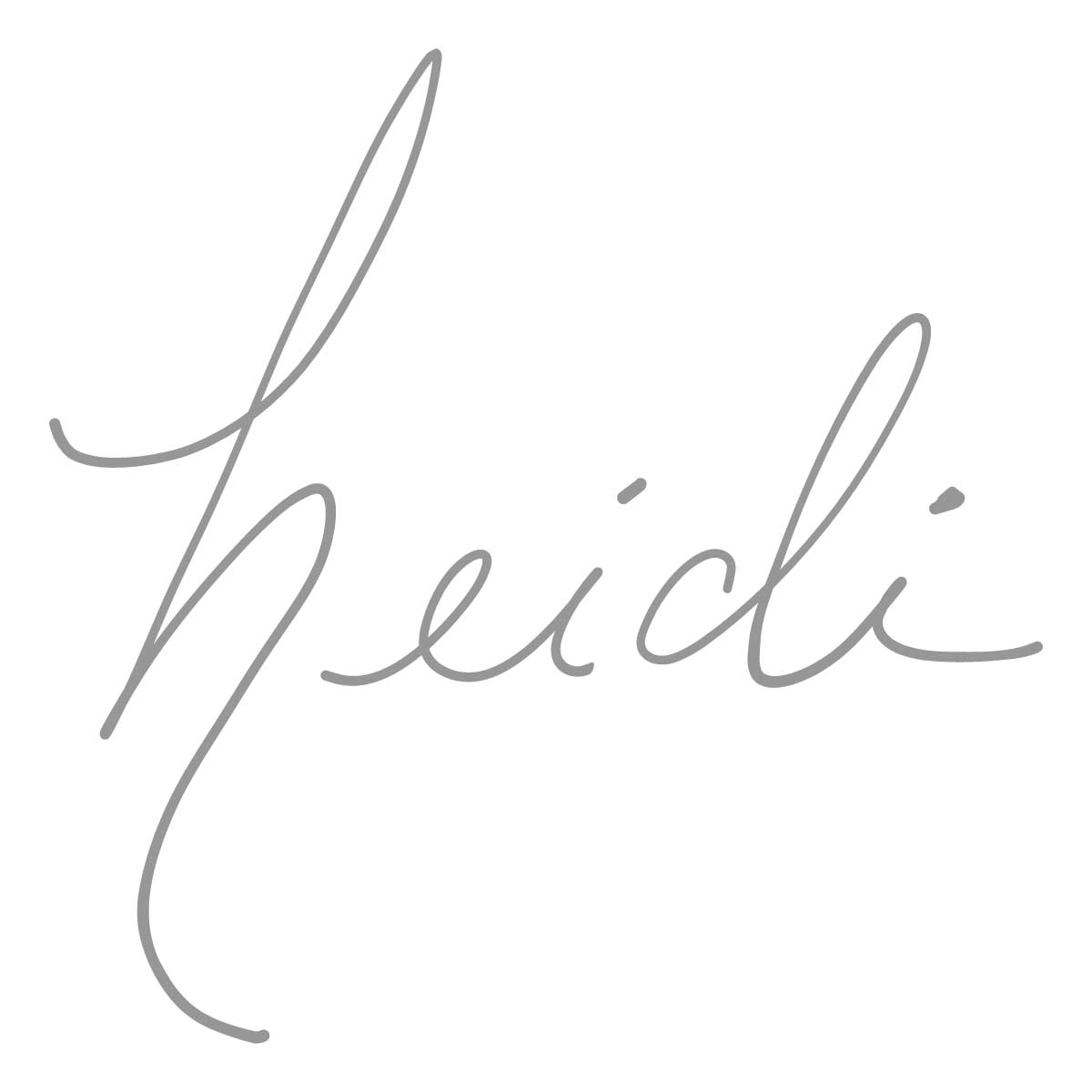 Related reading:
Love Your Skin: My Daily Skincare Routine
How to Drink Water When You Don't Like the Taste
My Mom's Best Kept Anti-Aging Secrets for looking YOUNGER, LONGER
Keep It Simple: My Morning Routine
Anti-Aging Secrets: Embrace Your Perfectly Imperfect Skin