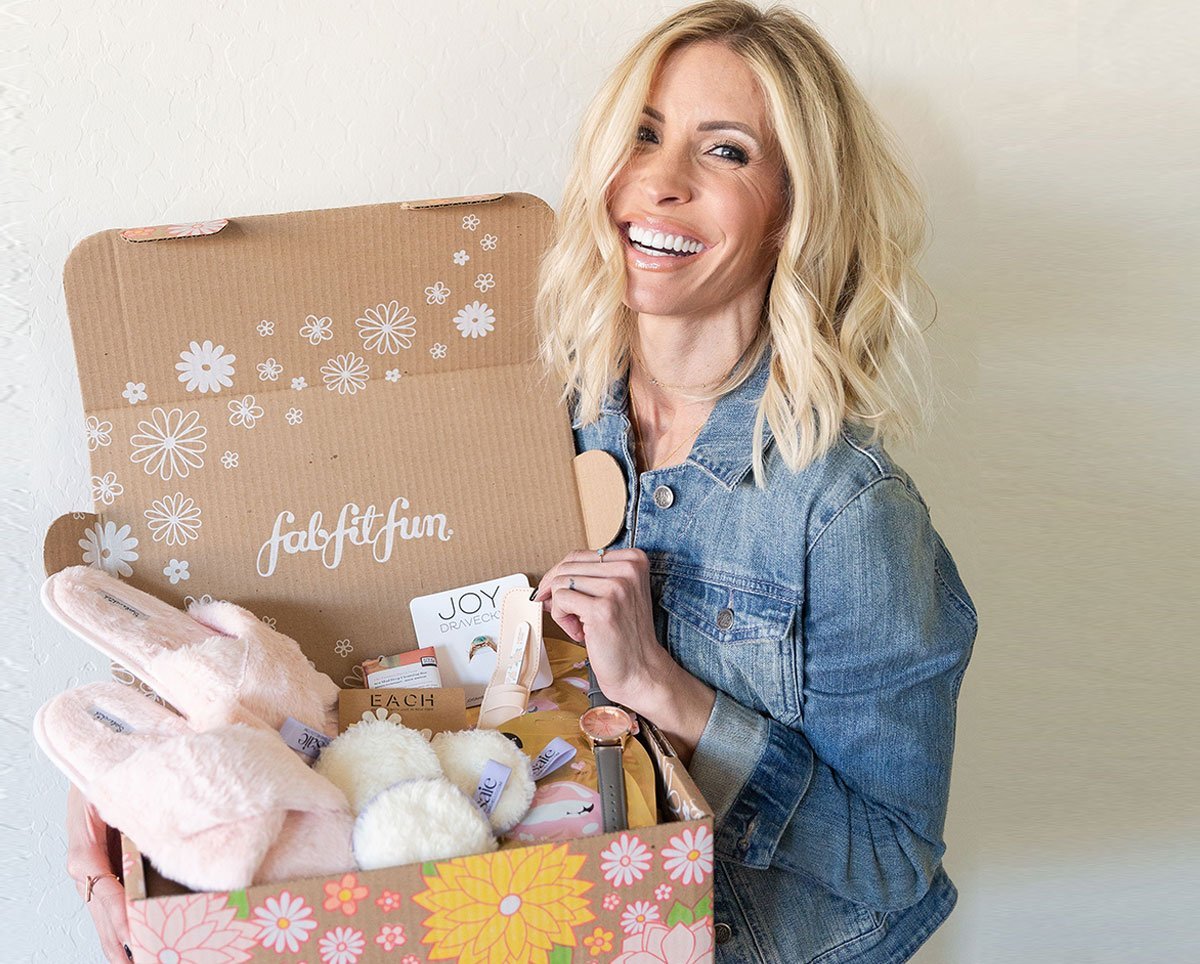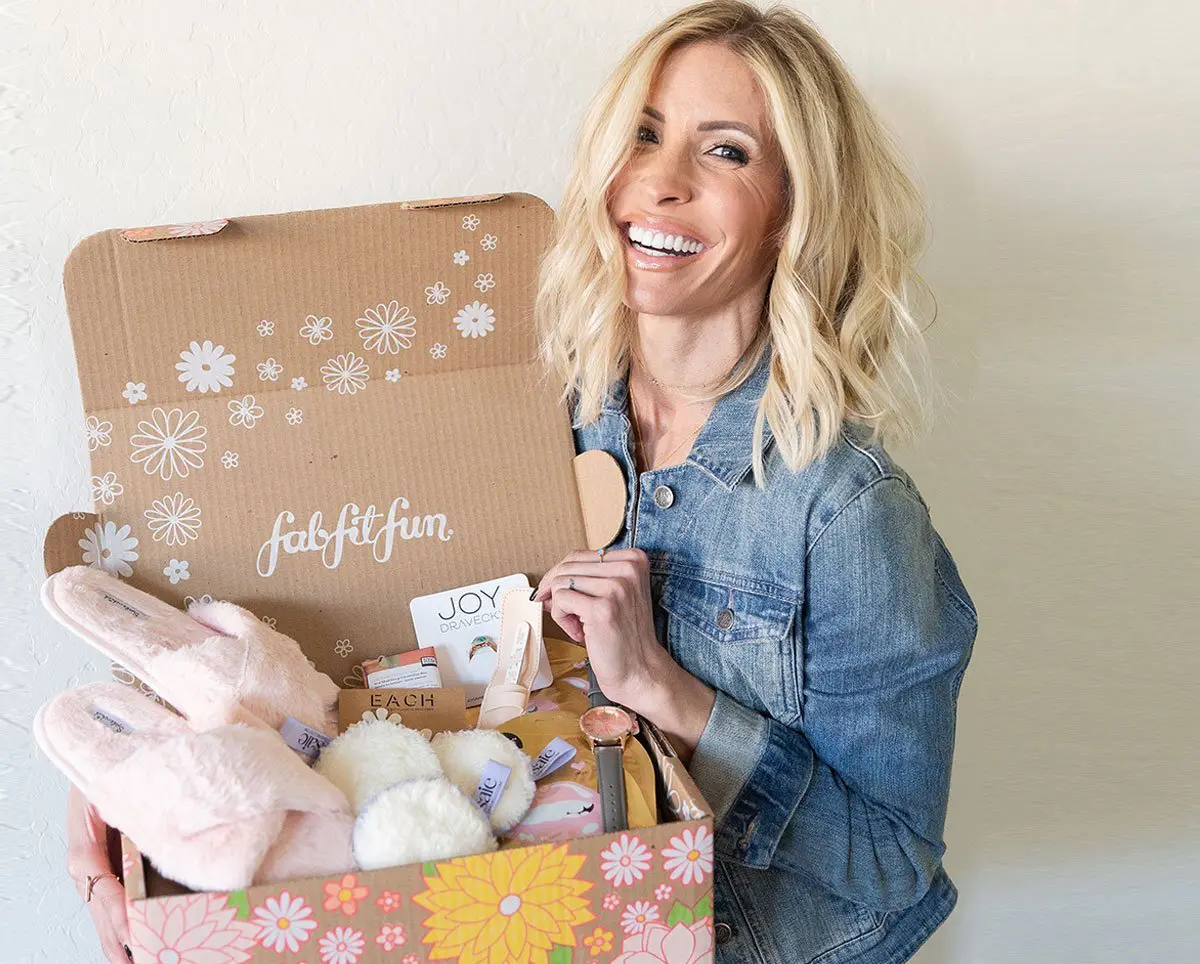 You guys, FabFitFun gets better every dang time. I've shared my love for their seasonal boxes, but this one takes it to the next level! From the coziest slippers to an amazing deep cleansing bar, I'm ready for a night in and any night out.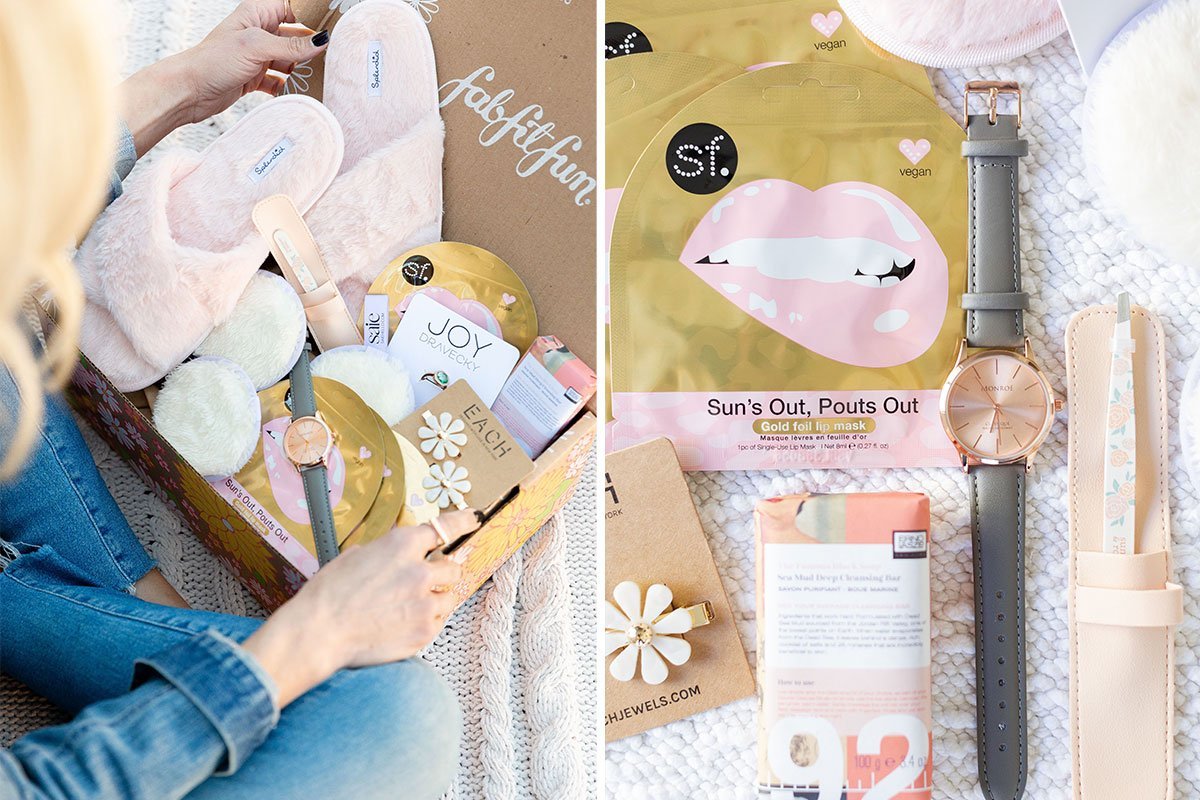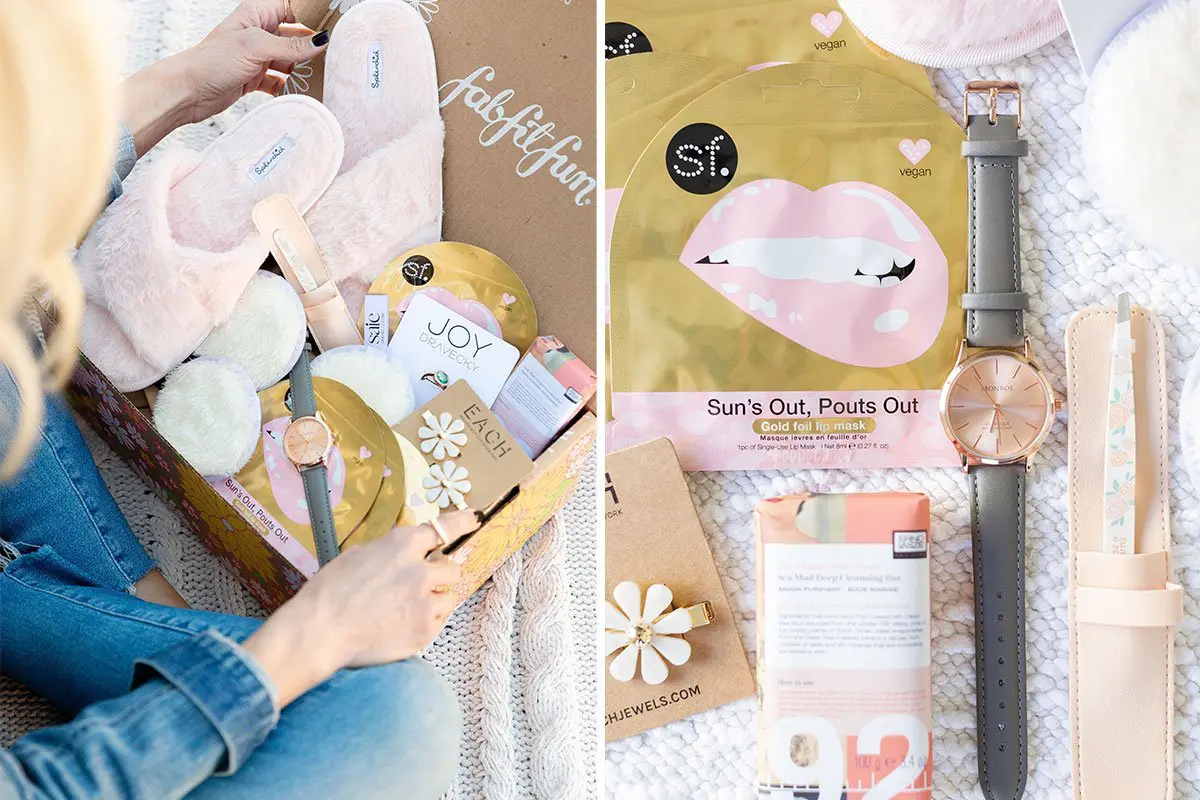 Plus, as any busy mama knows, grab and go is oftentimes the easiest—and only—way. For that reason alone, this box just makes life easier (and more stylish!). They help customize and curate the best full-size fashion, beauty, and lifestyle products, bringing them to your doorstep for far less than you would pay if you purchased these products alone. Not to mention it's a great way to discover new products you didn't even know you needed! It's a win-win.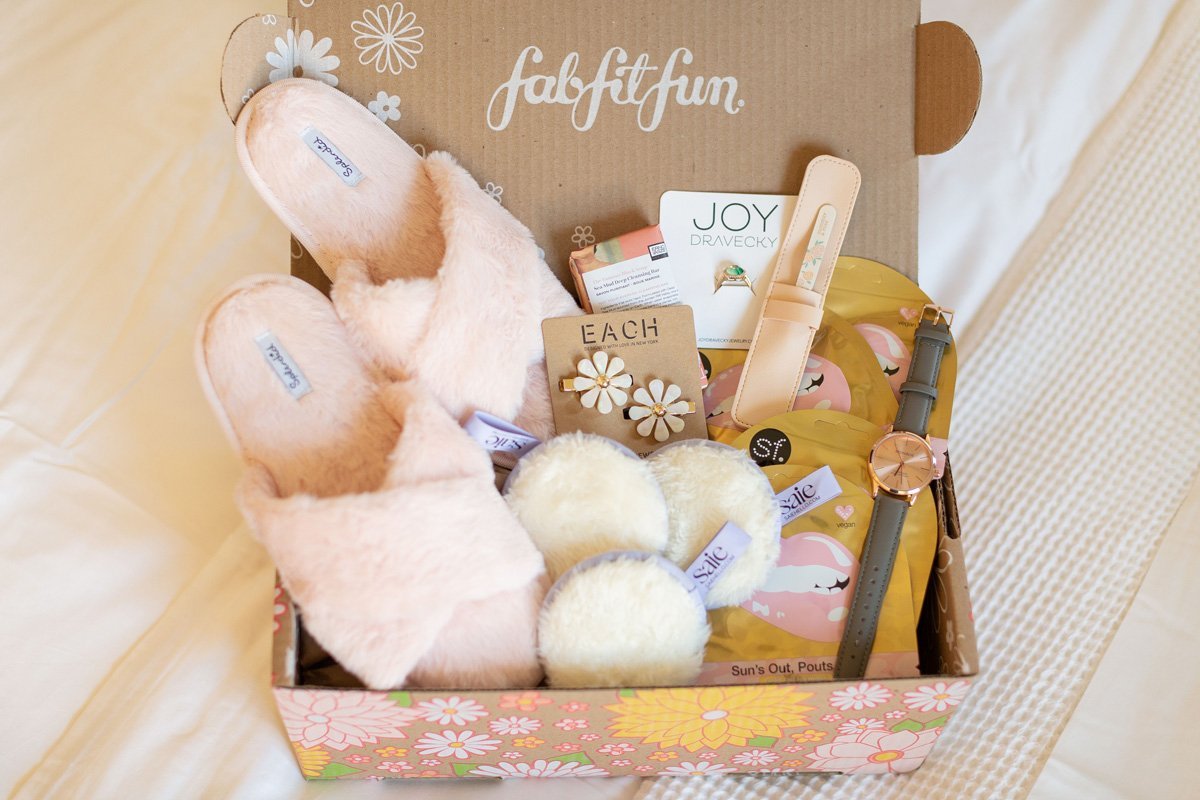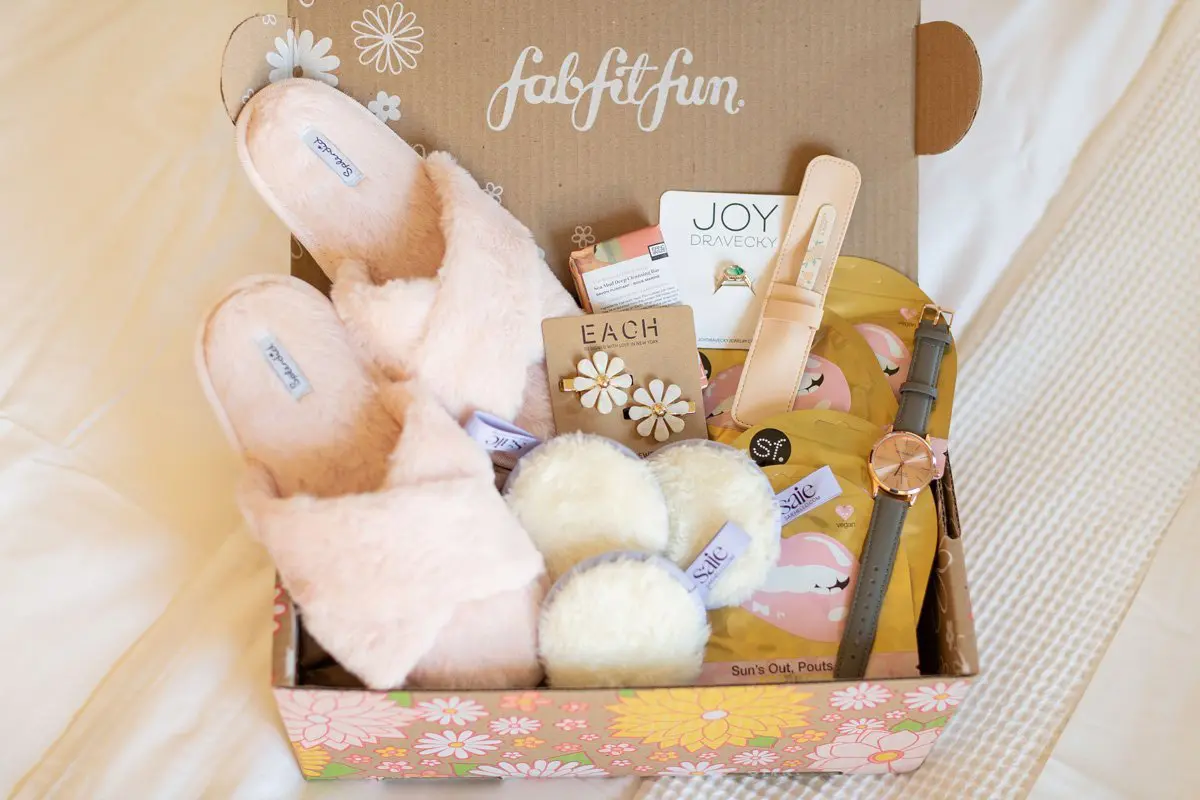 Since I can't stop bragging about it, FabFitFun is gifting you guys $10 off your box using code HEIDIPOWELL! Now onto the good stuff. Here's what's in my box: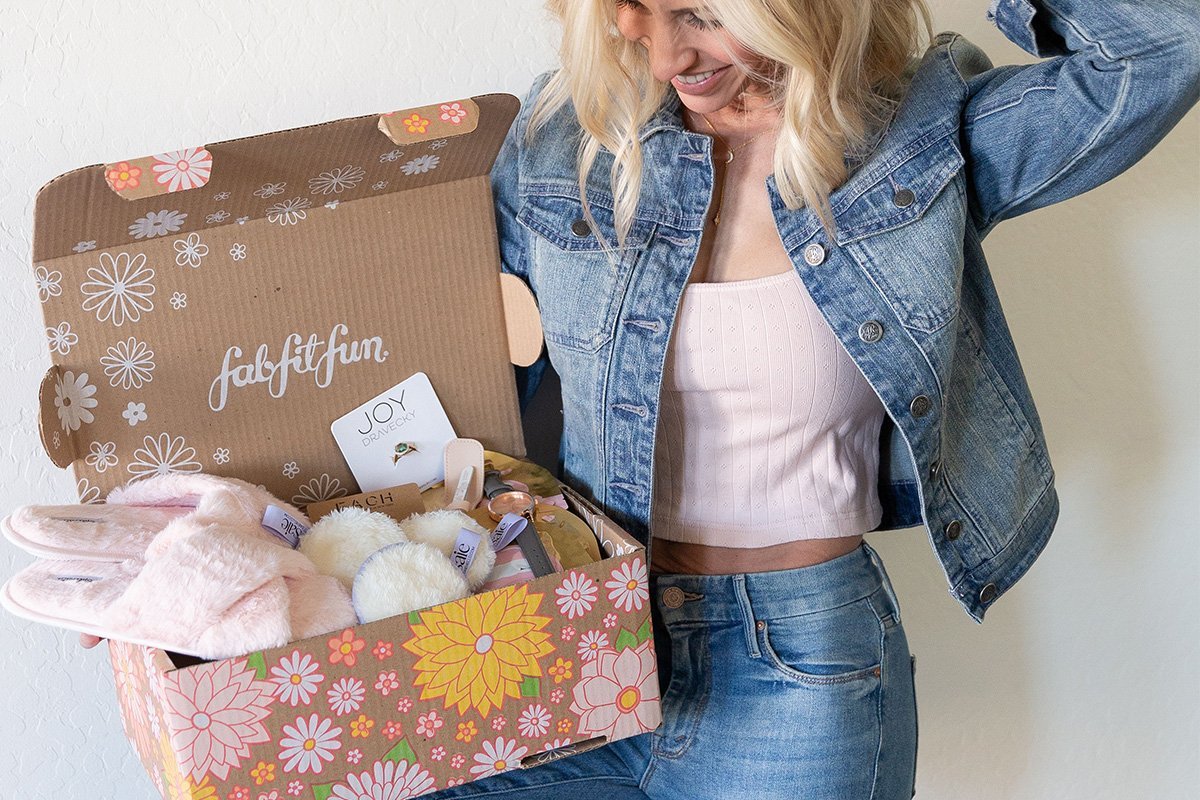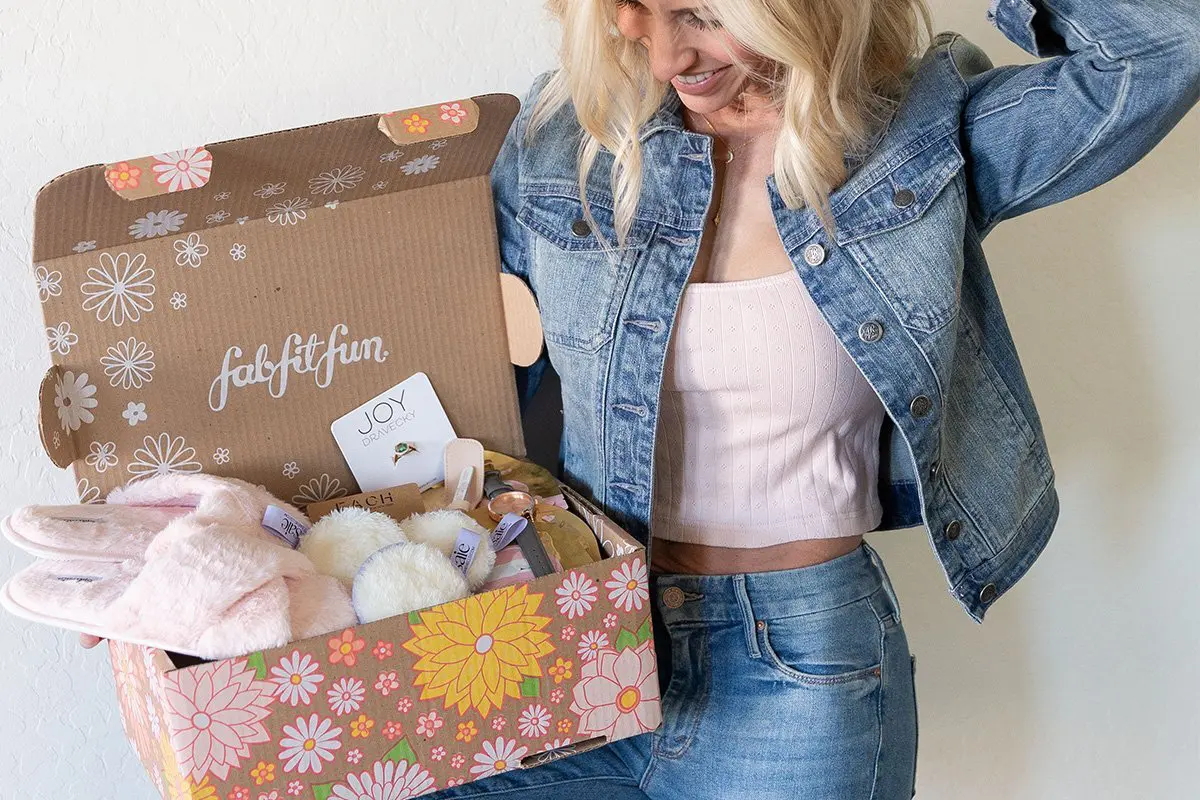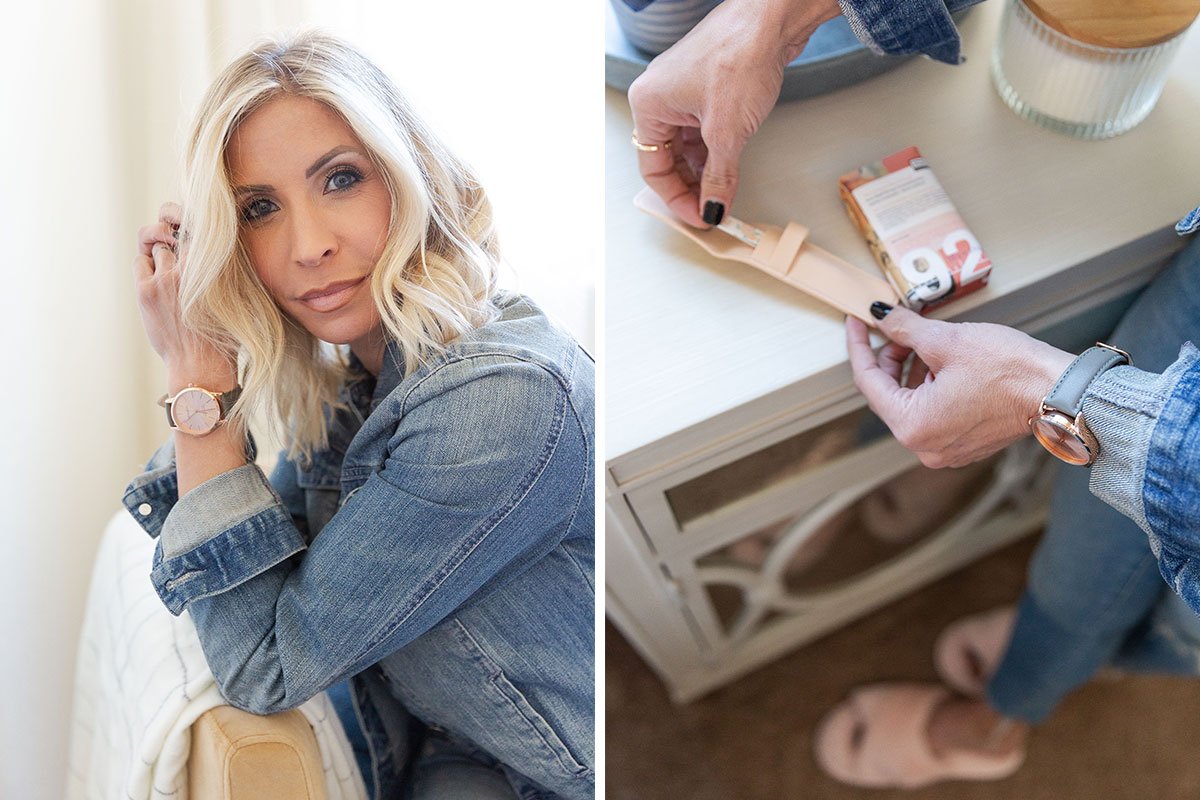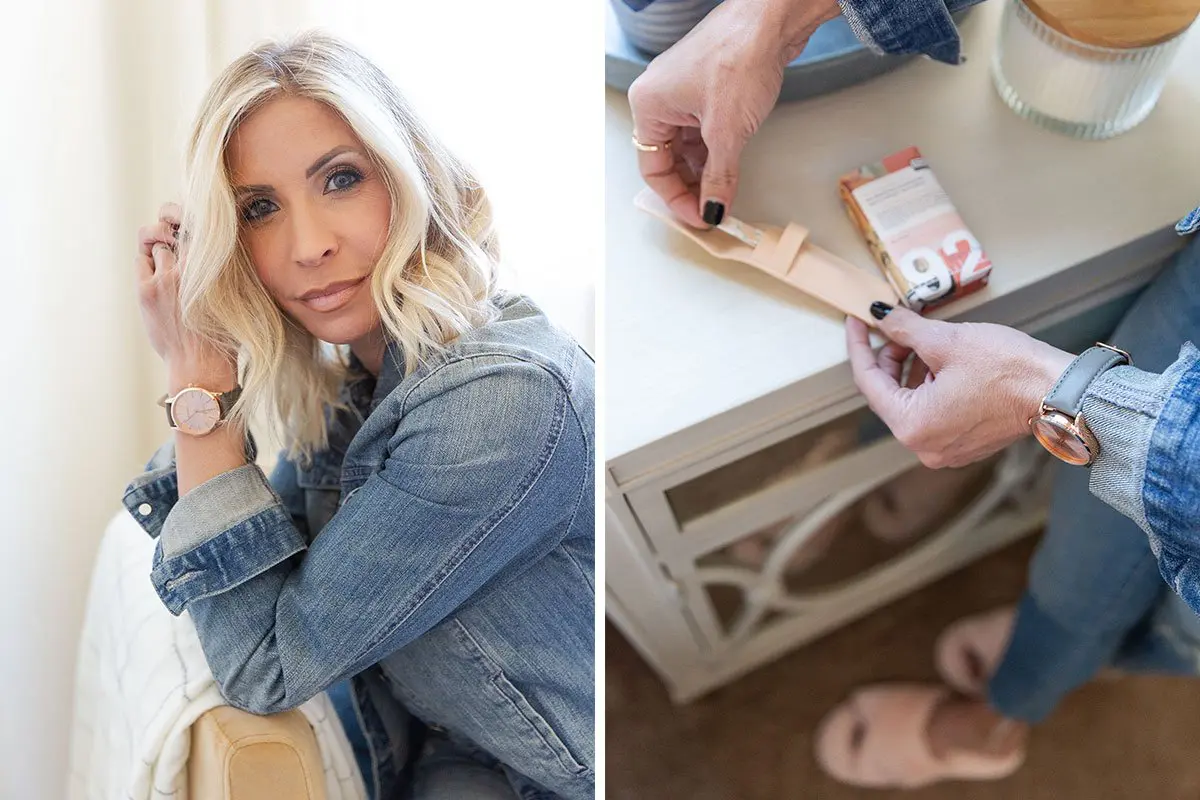 Joy Dravecky Chloe Ring: Sometimes, you just have to add a little bling to feel like the million bucks you are, and this ring certainly does the trick. Bonus: It's not fussy at all. Throw it on for a night out or add it to your favorite jeans for takeout at home. You'll be ready in minutes.
Monroé Sunburst Solérose Watch: I think someone must have whispered into the ear of whoever curated this box because some may say being on time is not my strongest suit. Whether or not that someone is right, I'll never tell. Regardless, this watch is comfortable and so, so cute! Now, do you think it'll help me be more on time? Who cares, I'm wearing it anyway. 😉
Splendid Pink Faux Fur Slippers: As if Splendid didn't already make the softest cotton clothing. Their clothing is magical, but their slippers are a true unicorn. This AZ girl loves the criss-cross shape that doesn't close your toes in but still keeps them warm on those cold nights. Ok, cold might be subjective. You know I'm pairing these with the Splendid robe for Saturday morning pancakes! Who wants to bet that Ruby will be asking for a pair herself too?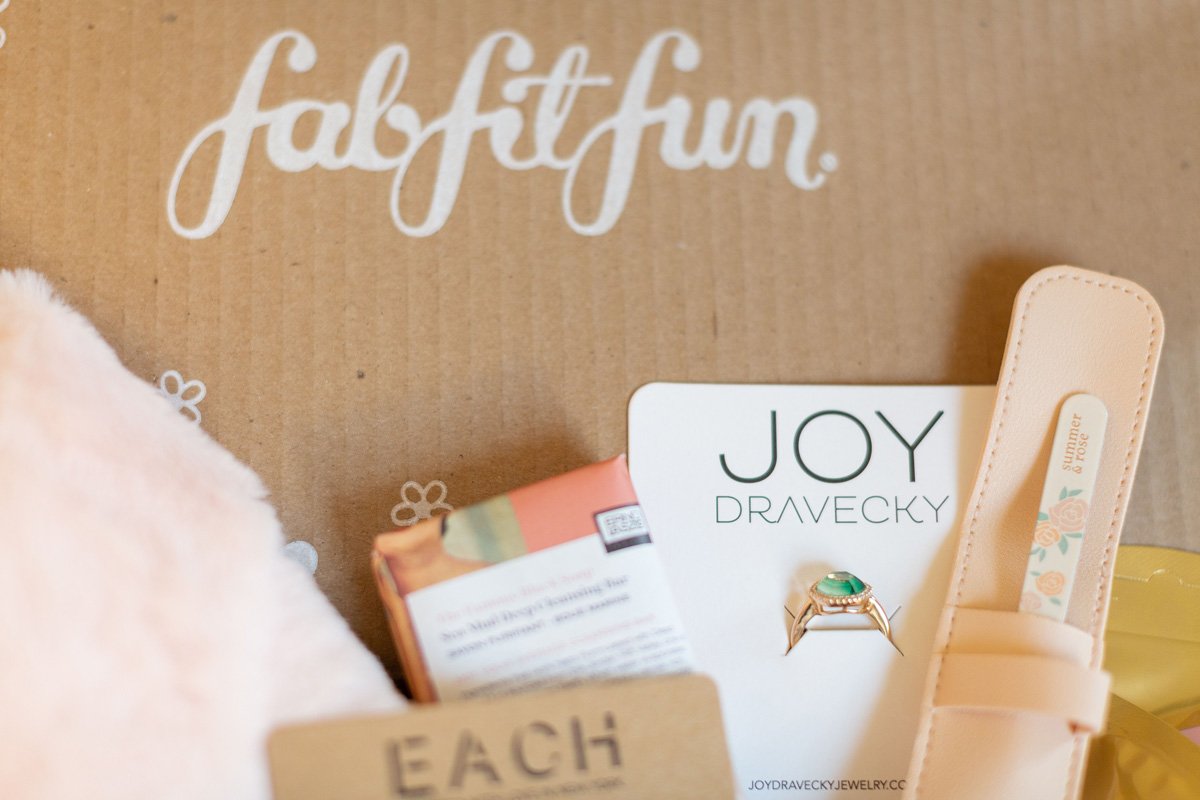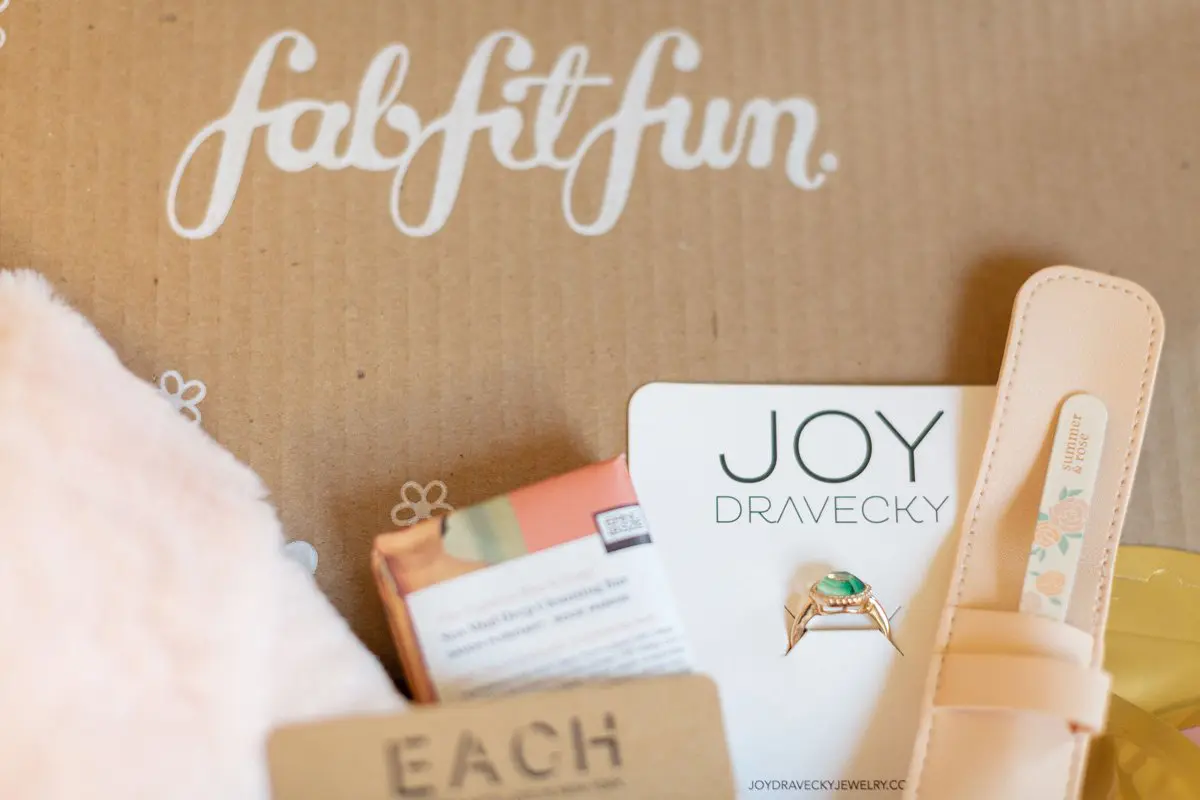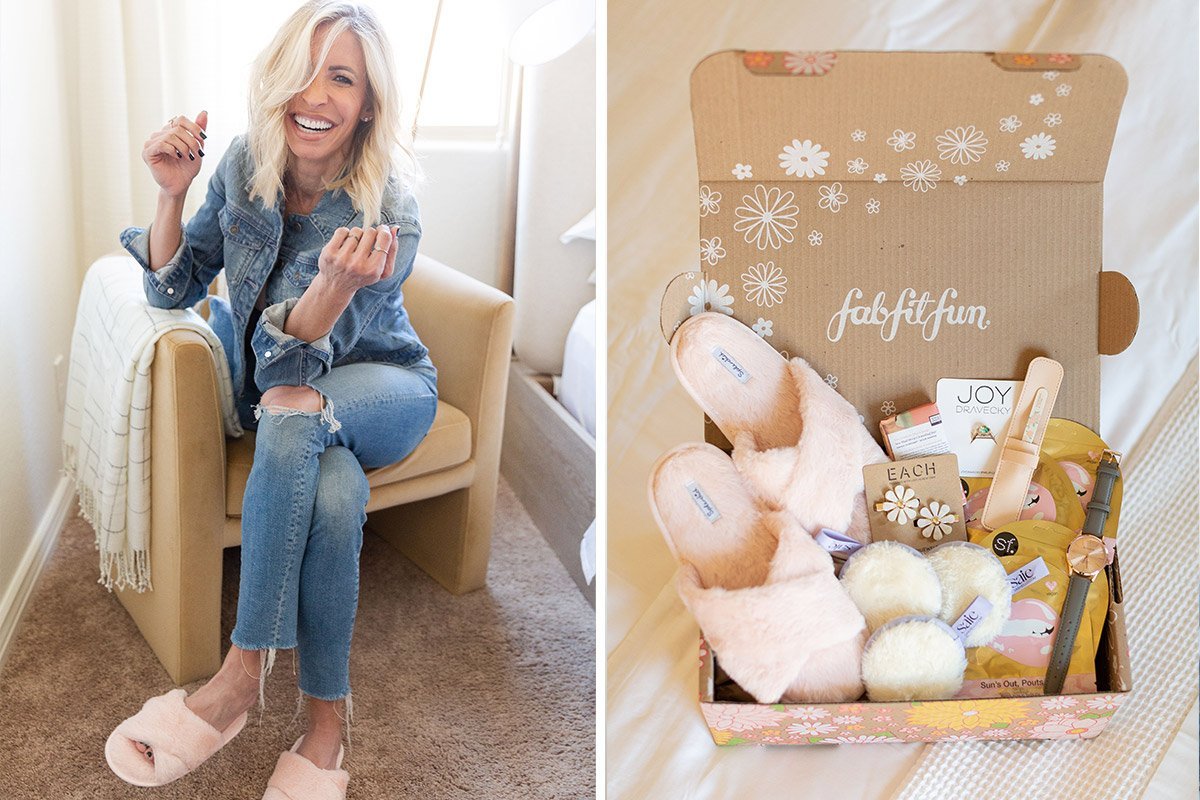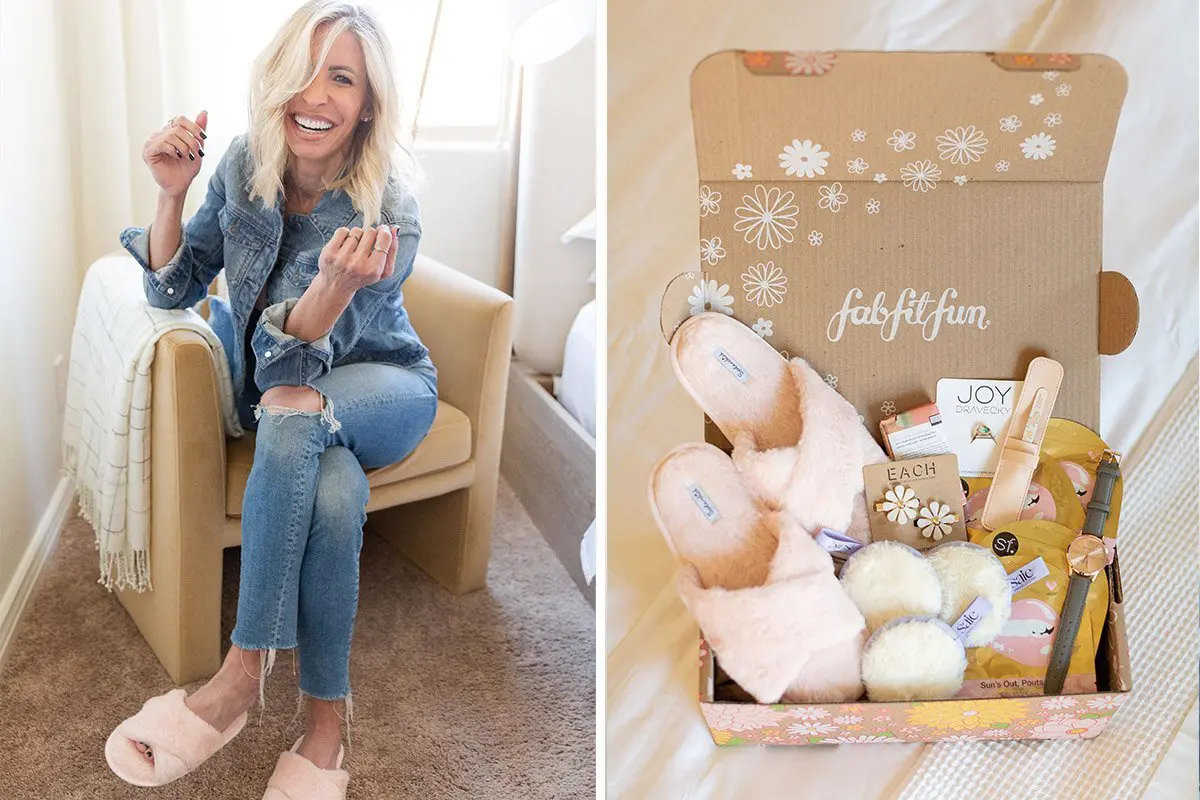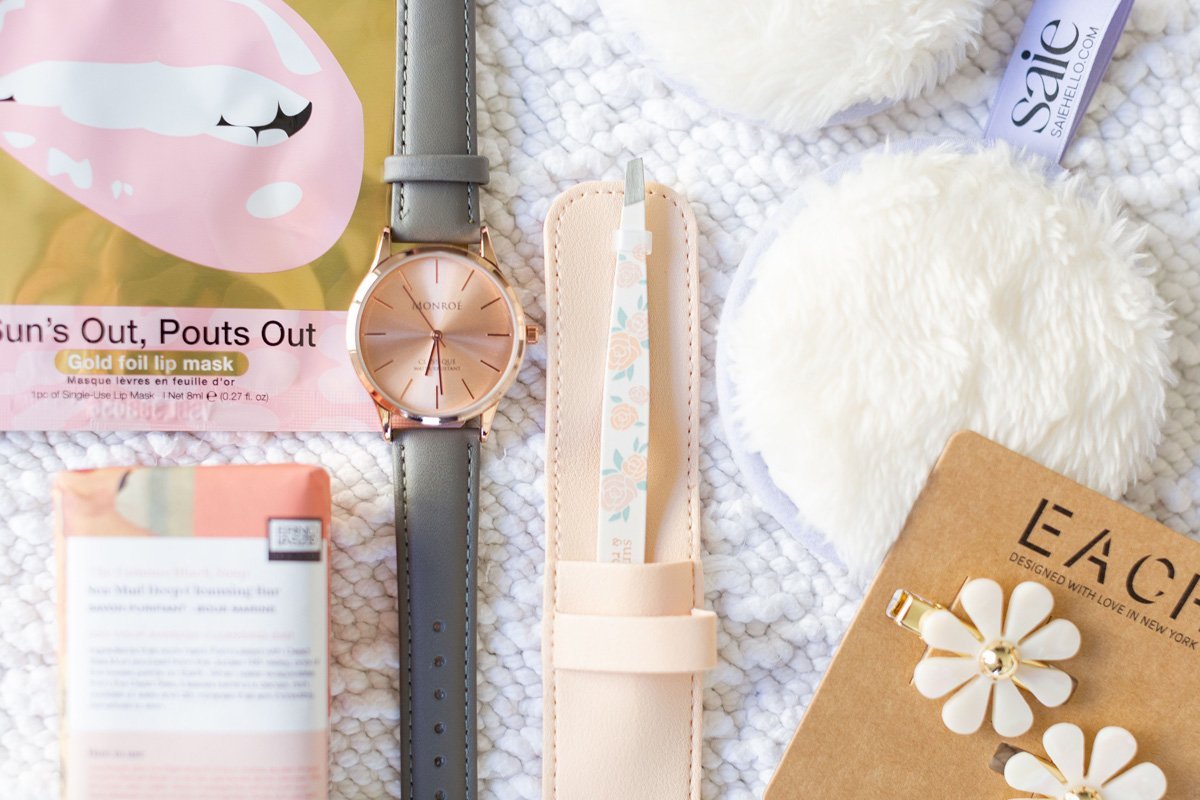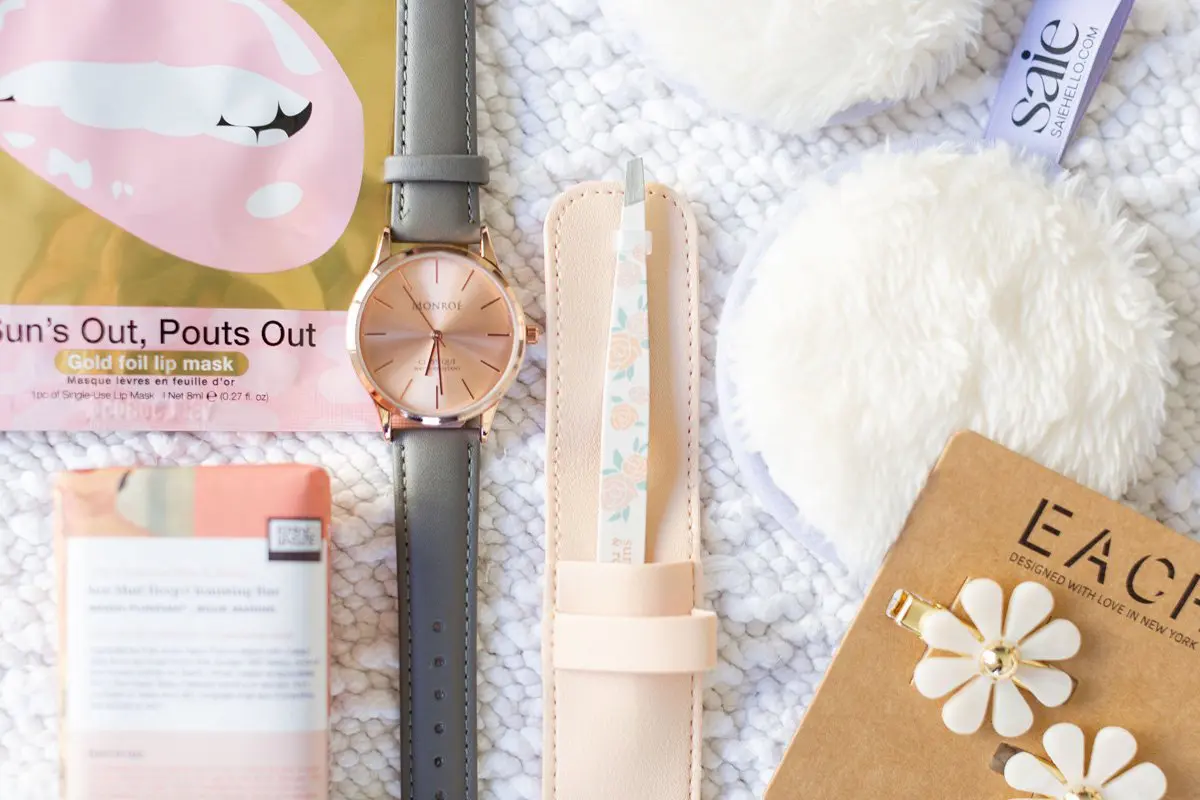 Erno Laszlo Sea Mud Deep Cleansing Bar: Life can wreak havoc on your skin. It's a dang fact, you guys! Luckily, this cleansing bar comes to the rescue. It strips away the bad and leaves the good thanks to the dead sea mud that boasts 26 minerals essential for healthy skin. Yes, please! FabFitFun is dedicated to providing only the best ingredients and focusing on all the good mother nature has to offer, so you know you don't have to worry when trying out new products like this cleansing bar. Now, excuse me while I go hide away for some me-time and to get my skincare routine on.
Summer & Rose Tweezers: These are just the absolute cutest, but don't let the cuteness fool you. These tweezers are also precise and just what this mama needs! They're the perfect size for grab and go travel, so you know I'll be bringing them the next time I pack my bags!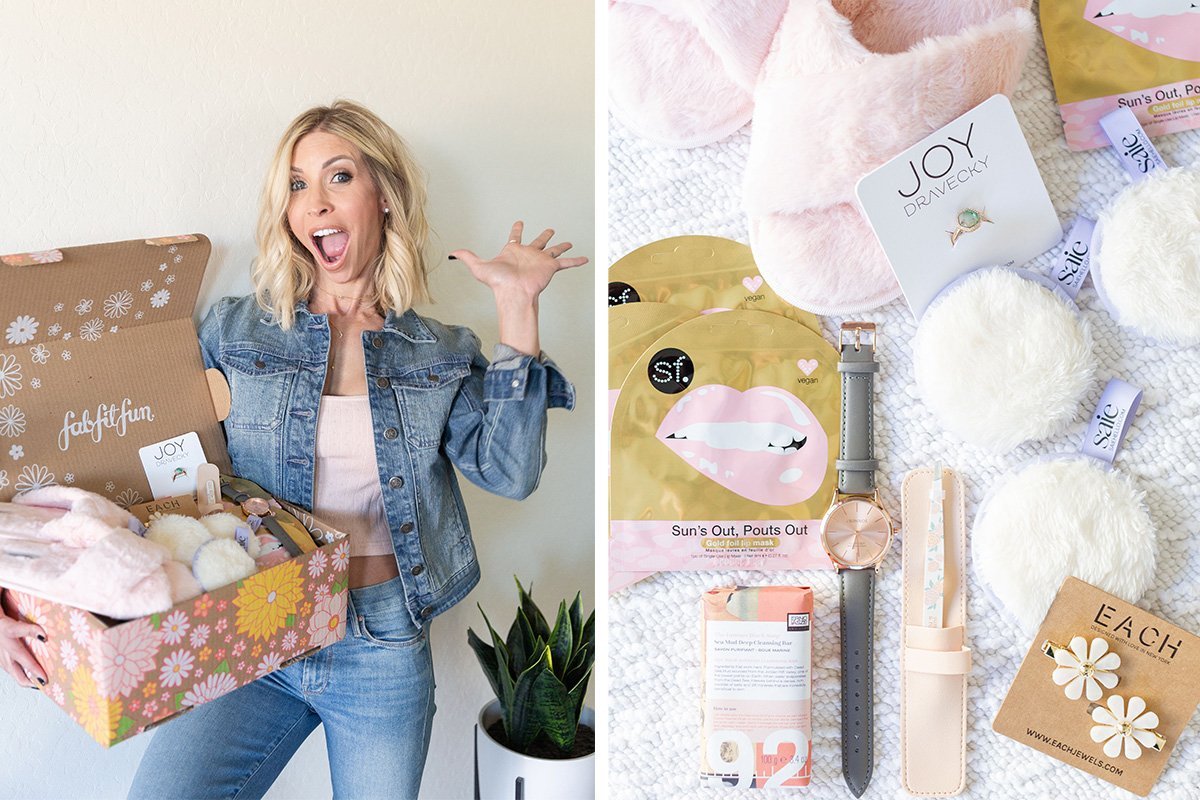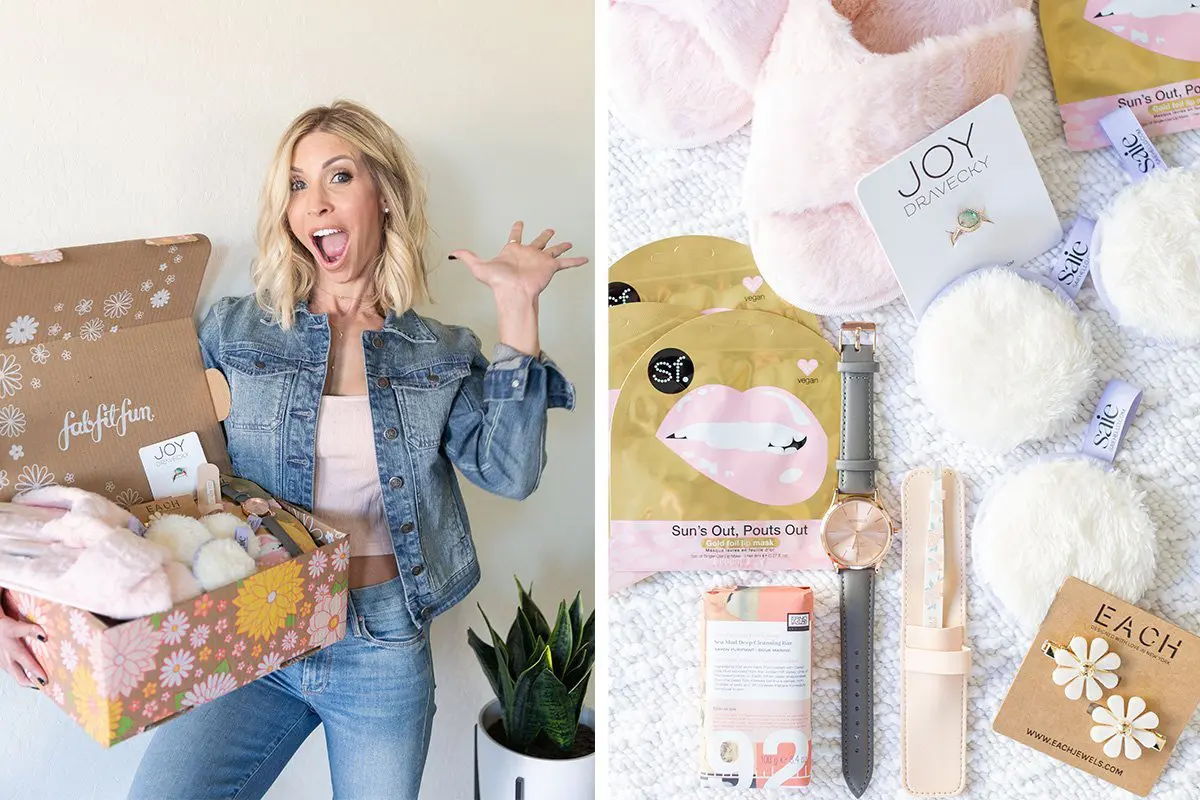 As if the above isn't enough, my box had three bonus items that were nothing short of amazing!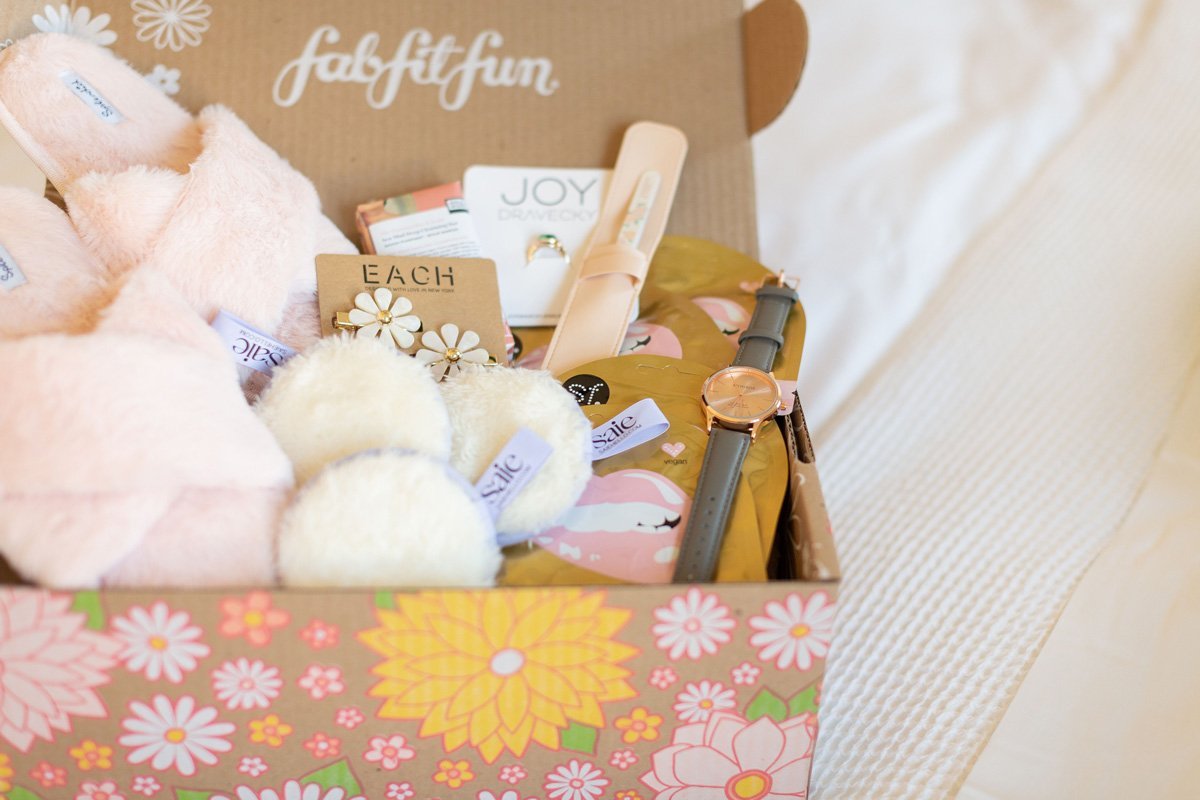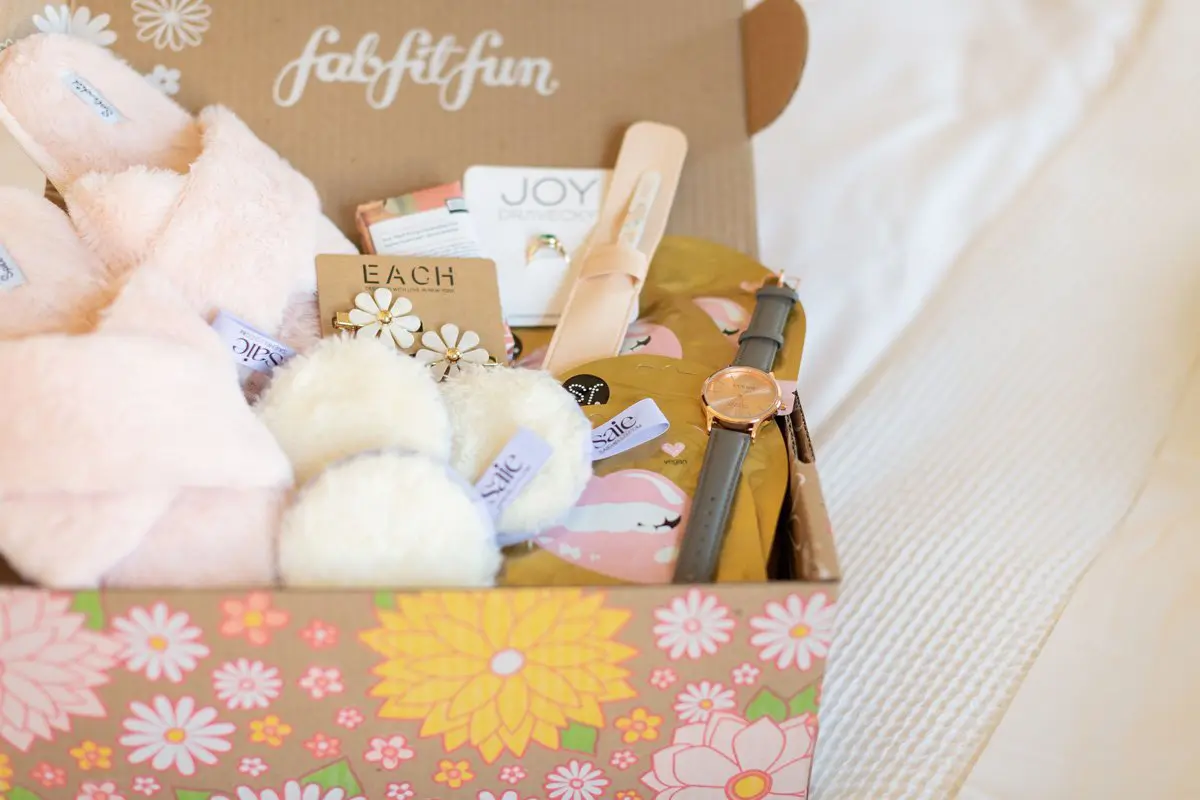 SF Glow Lip Mask: I'm obviously a lover of a great lip mask, and this one is super fun. It's a gold foil lip mask. It kind of makes you feel like saying, "Put your money where your mouth is," and by money, I mean you'll be walking around with a pout of gold while you mask. It's fun and cute, and I'll definitely be using this with my girls.
EACH Flower Hair Clips: These are perfect for Ms. Ruby Lane. If you're a mama of girls, you've been warned because this box has great stuff for mom/daughter days (like all the skincare products). BUT it also has stuff they just might want for themselves, like these adorable flower clips. Prepare to order more than one box. The more the merrier!
Saie Reusable Rounds: When you need something that's soft on your skin but powerful enough to exfoliate, these rounds will save the day. What can be better than that? They're reusable, which is not only better for mama earth but better for this mama because gone are the panic-stricken days when you're down to your last one or have run out of cotton pads. Those days are becoming more common as my girls get older! Use these rounds to exfoliate with cleaners, as a toner pad, or as a makeup remover. Then toss them right into that washing machine, and they'll be as good as new! There's obviously a theme with this box…It's filled with products that just make life easier. I can't say it enough, I know!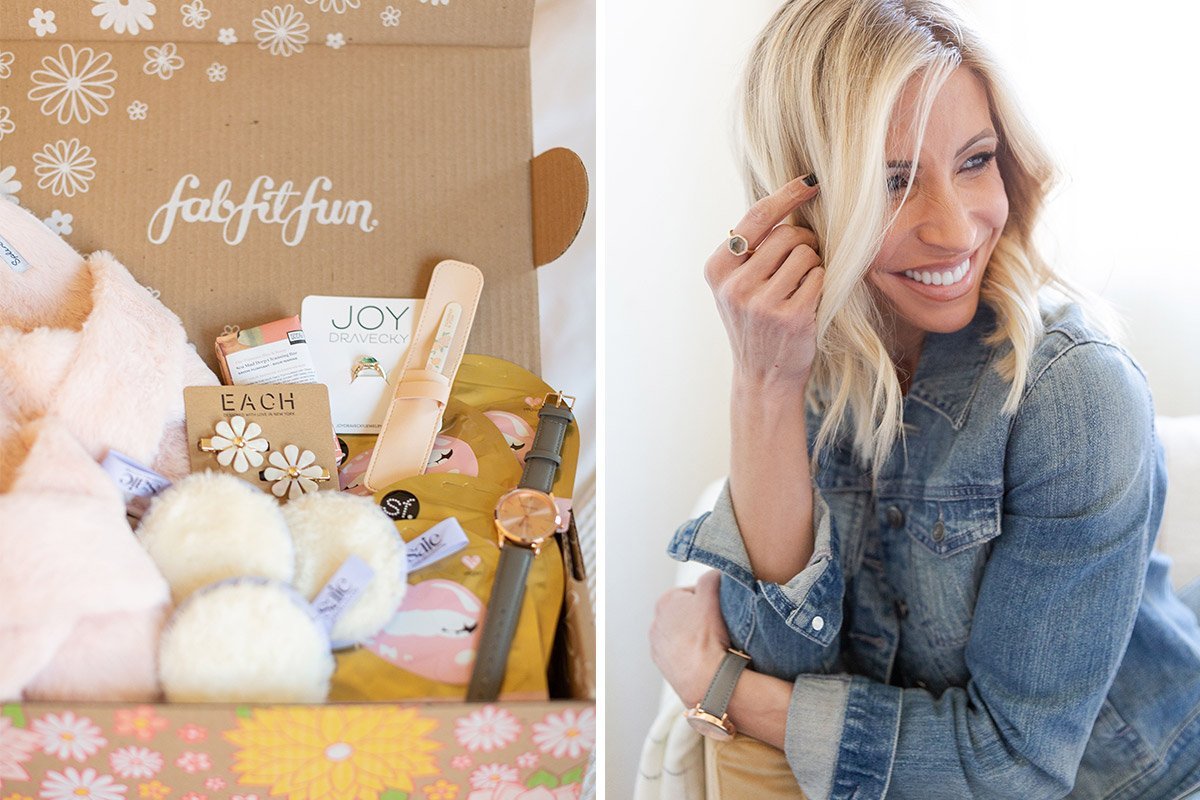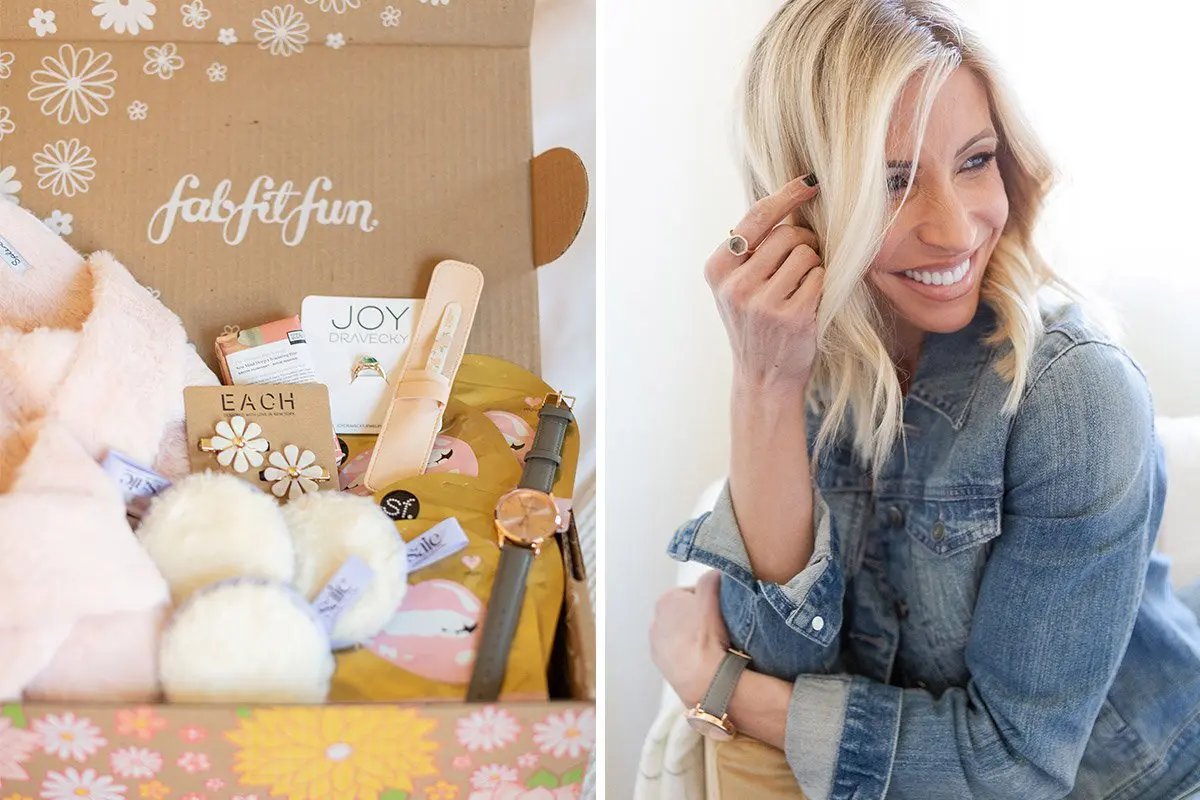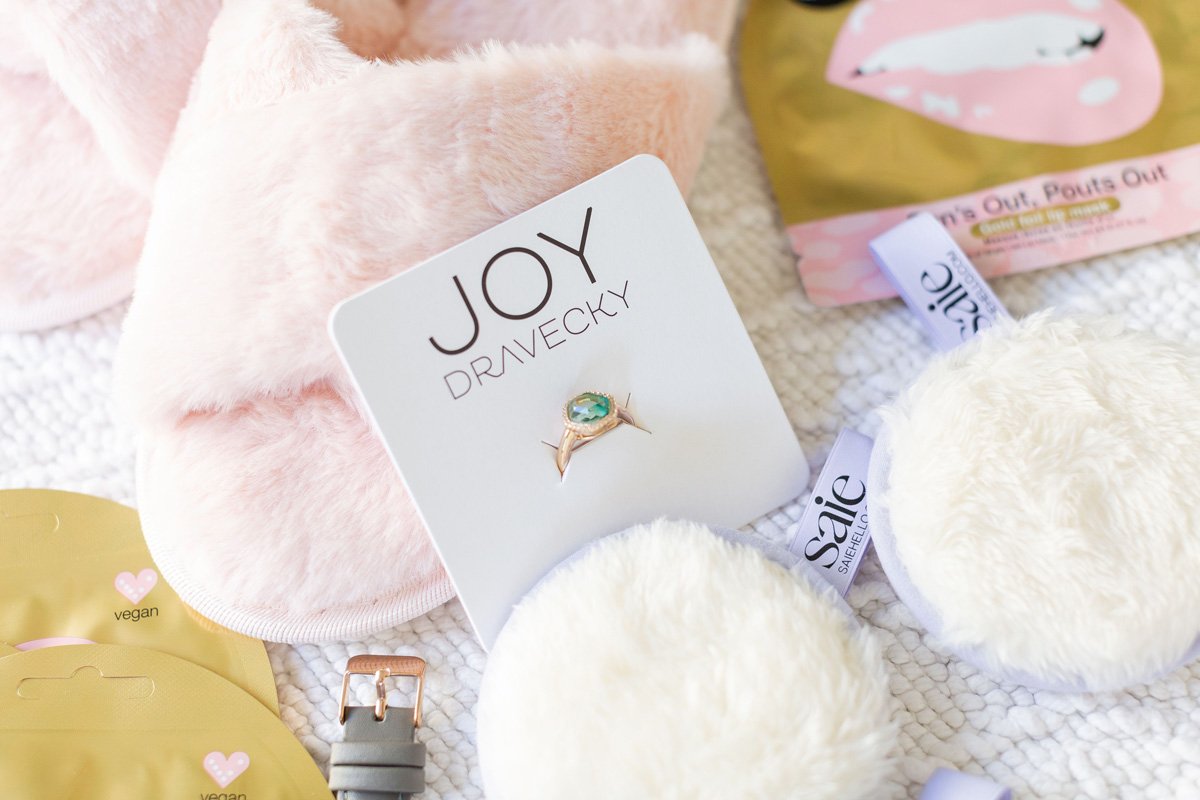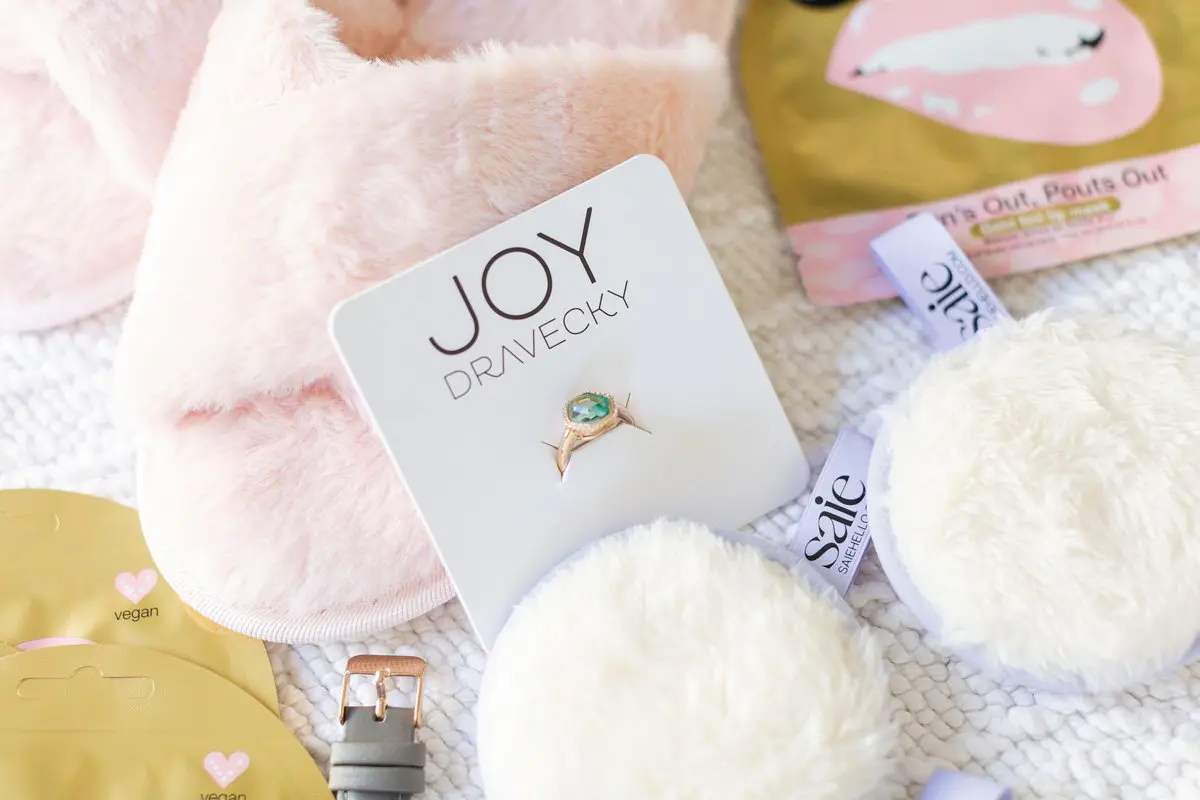 With all my shopping done for me—I mean, really guys, the only thing I had to do was unbox this beautiful thing, I'm ready for whatever the heck life and my kids throw at me.
Thank you, again, FabFitFun, for this amazing box and for sponsoring this post!
xo,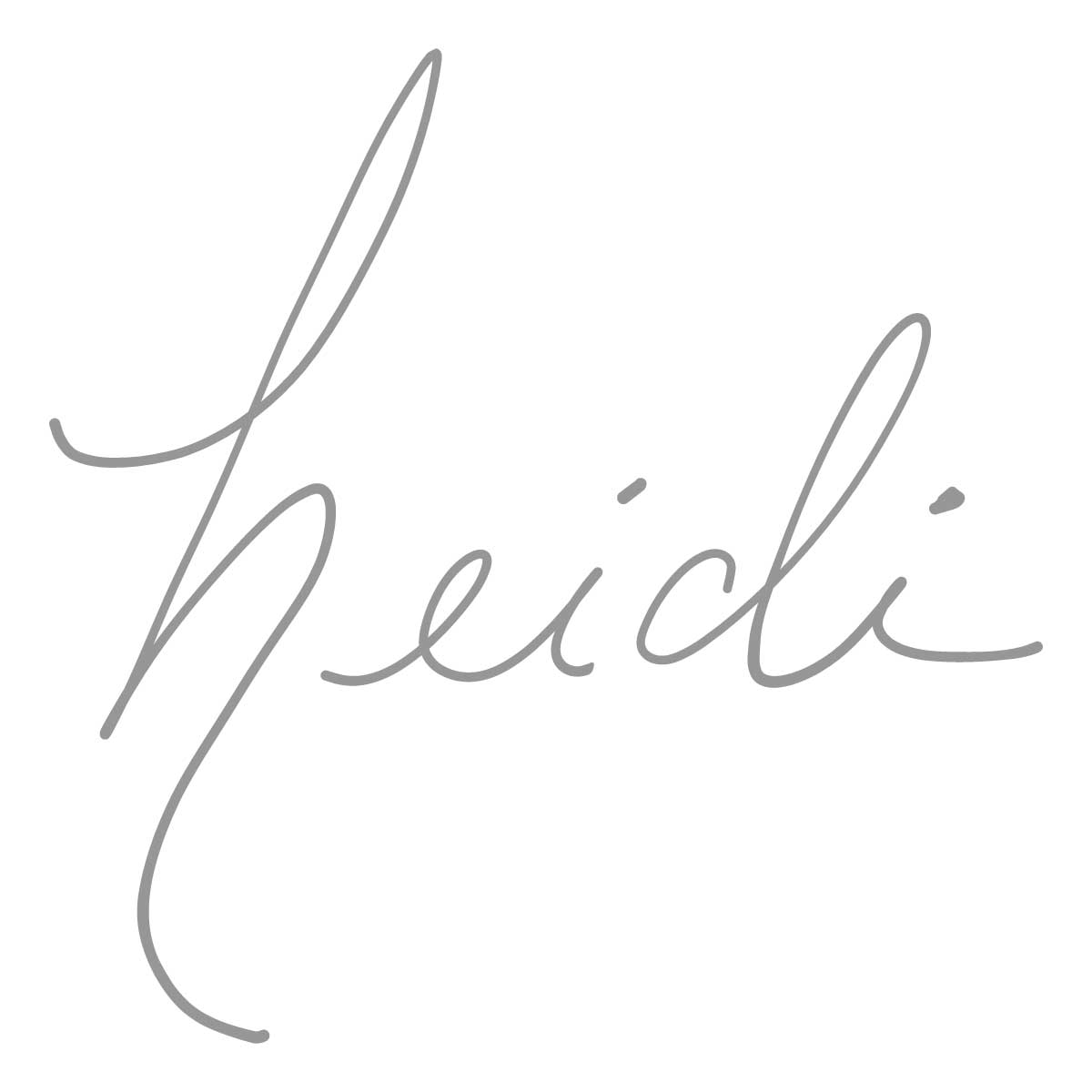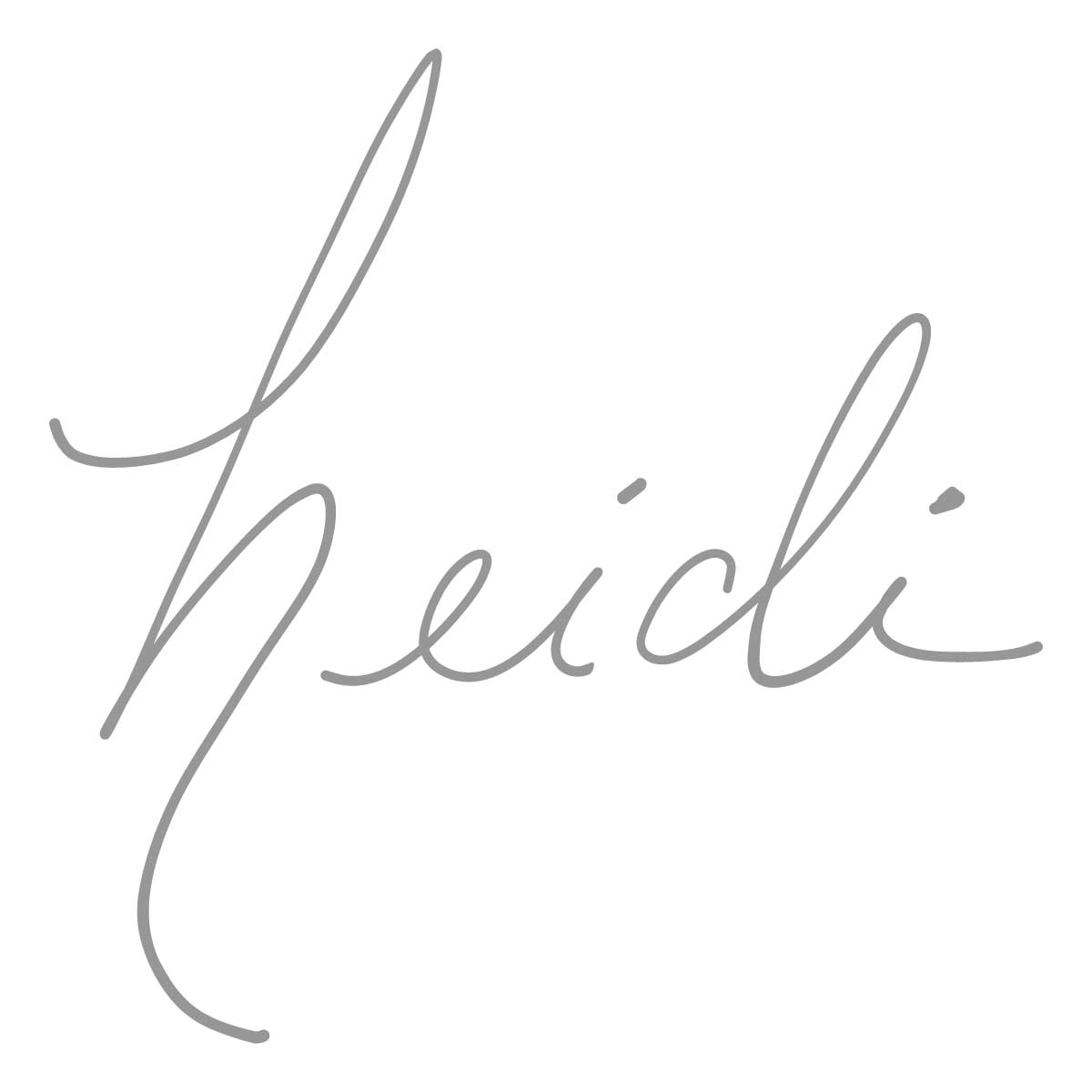 Related reading:
Prioritize YOU: Why Work/Life Balance Matters in 2021
Top 5 Daily Time-Savers (Lifesavers) for Everyday Mamas
3 Time-Saving, Pre-Packed Smoothie Recipes
The Procrastinator's Guide to Transforming Your Time Management Skills
My Top 5 Ways to Fall In LOVE With Your Body