Gardening as exercise? Who knew! An activity that most do for bonding time, stress relief, and beautifying the yard actually has many more health benefits than I even knew! Thank you to Justin Rohner and his amazing ?iAgriscape team, we can learn about them here…and start some gardening of our own!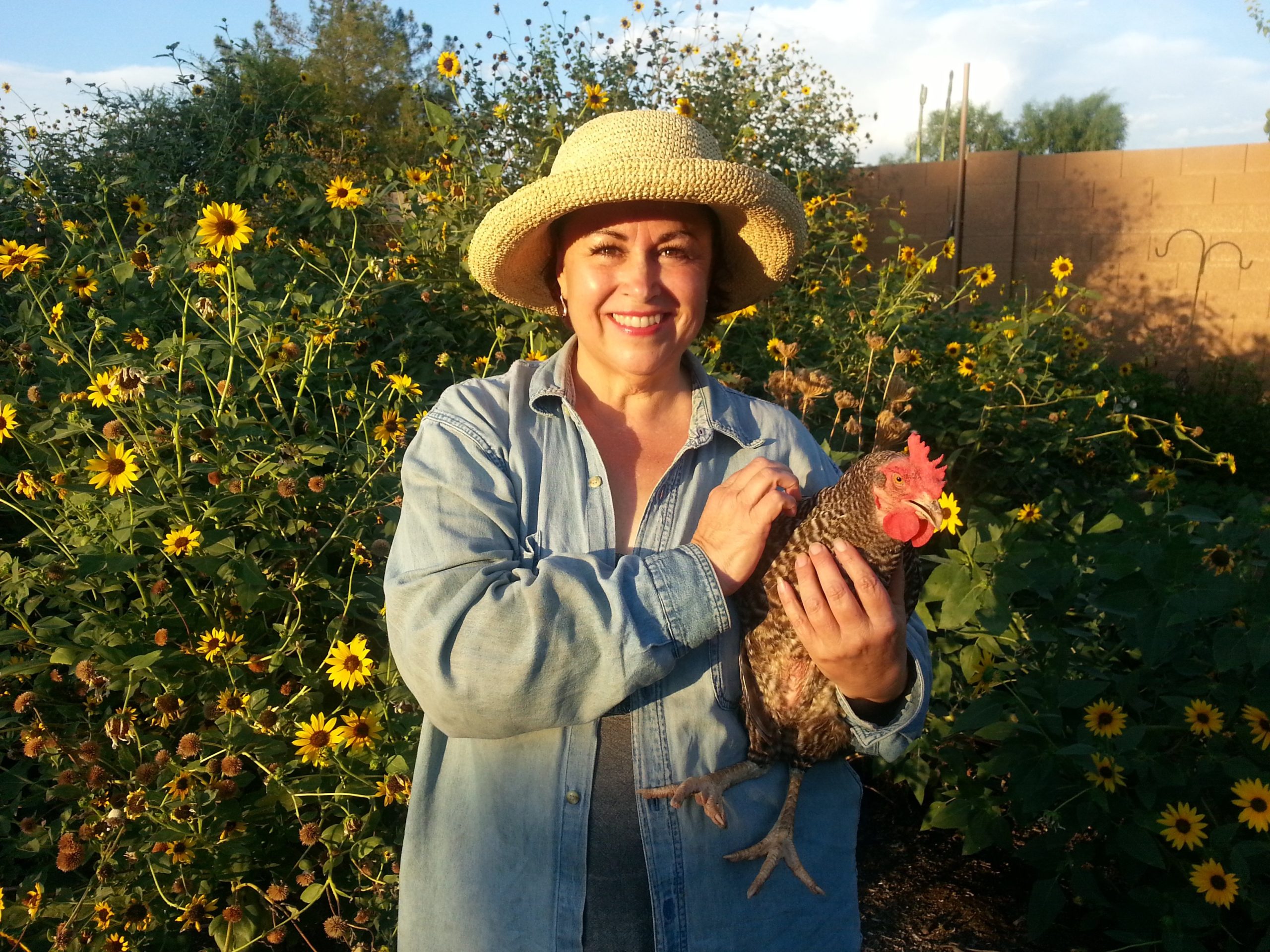 Garden Healthy
by iAgriscape
Bending, stretching, lifting, sweating; while this may sound like a typical trip to the gym, it?s actually an all natural, age old workout that can be as close as your own back yard. According to Harvard Health Publications, gardening can burn as many calories as activities like gymnastics, swimming and even fast paced dancing. Agriculture has not only made our muscles strong, brows wet and tummies flat for thousands of years, but has also given us the very resources we needed to become the self sustaining, thriving species we are today. The best part? Our ancestors didn?t even realize they were working out.
?I?ve lost 50 pounds since we started this,? Cecilia said, as her face lit up. ?50 pounds! Can you believe it?!? It was a surprising afterthought that came at the end of a two hour conversation. Cecilia Nedelko, Master Gardener, founder and owner of Cecilia?s Garden, has spent the last few years transforming her once tennis court, concrete-filled back yard into her own food producing, self sufficient refuge. Though she is grateful for the weight loss, one of Cecilia?s main focuses is the mental clarity and sense of peace she finds amidst the sweet aromas of this beautiful oasis. ?Man has so lost contact with the sense of life…After I work [in the garden], I just sit down, close my eyes and I listen to the birds and hear the bees; feel the sun, the warmth. To me, it is extremely spiritual and I feel so much closer to God in the garden than I do in a building.?
Calorie counting and will-bending cravings become a thing of the past when you shift your focus from tiring food restrictions to using fresh vegetables, juicy fruits and flavorful herbs to create a sustainable diet of real food. Even in climates as tough as Arizona?s desert, Cecilia and the increasingly large gardening community are able to grow a wide variety of plants. Kale, pomegranate, scallions, sweet potatoes, even quinoa and a plethora of beans and herbs can be grown inexpensively and provide weeks? worth of food. ?There was a point where I didn?t go to the grocery store at all for seven weeks. I just grazed in my garden!?
Cecilia is also able to share food with her neighbors, friends and family, and even sells produce at a local farmers market. During the upcoming fall season, she will be expanding her now profitable small business to some restaurants in the area who are part of the growing real, local food movement.
The more time that passes from the days when home grown food was the primary system utilized for our very survival, the more we forget just how much nature provides. From affordable, low calorie/high protein fruits and vegetables, to giving us an all over full body workout and intense stress relief, gardens have the power to transform not only our bodies, but our whole lives.
Do you garden? Share your experiences, or even things you'd love to learn about gardening and growing your own foods in the comments below!
Want to connect with Justin and the iAgriscape Team? Find and follow them here:
website: http://iAgriscape.com