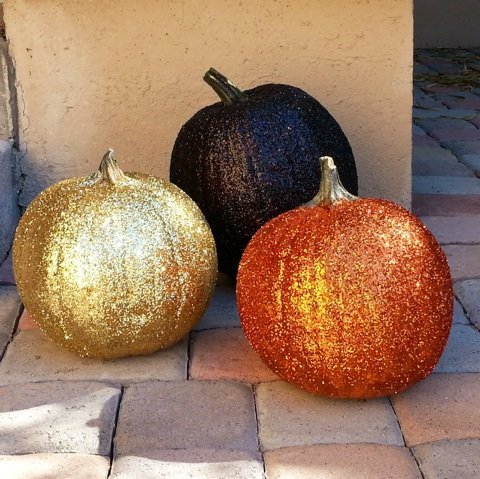 Sparkly Halloween Pumpkins? Yes, please! Don?t let this adorable craft scare the amateurs and first-timers away though. Heck, I am as much of an amateur crafter as it comes. If I can make three pumpkins look so good in glitter, you can too. What family doesn?t want to add a little sparkle to their Halloween d?cor?
Here how I did it.
Supplies:
-Garbage bag: I cut it open to protect the table and it makes for a quick and easy clean up
-Pumpkin
-Foam brushes
-Mod Podge Matte (there are other types of it, ie: glossy)
-Glitter
-Your favorite Pandora station, T.V. show or complete silence (whichever is more relaxing) [not picture] 🙂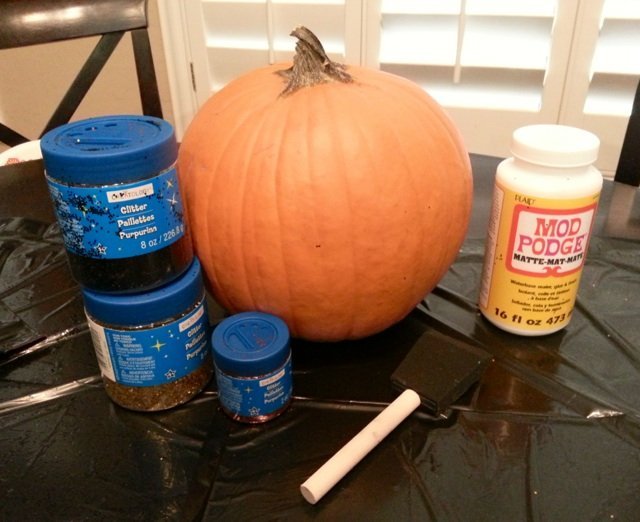 Step 1: Cover table with garbage bag. Glitter travels quickly so this makes for easier cleanup and you won't have to worry about Mod Podging your table.
Step 2: Clean the pumpkin so all dirt, dust, etc. is off the pumpkin.
Step 3: Apply Mod Podge in sections to pumpkin using a foam brush. Don't skimp on the Mod Podge but don't drown the pumpkin in it either. You want enough so the glitter will stick but you don't want it dripping down your pumpkin.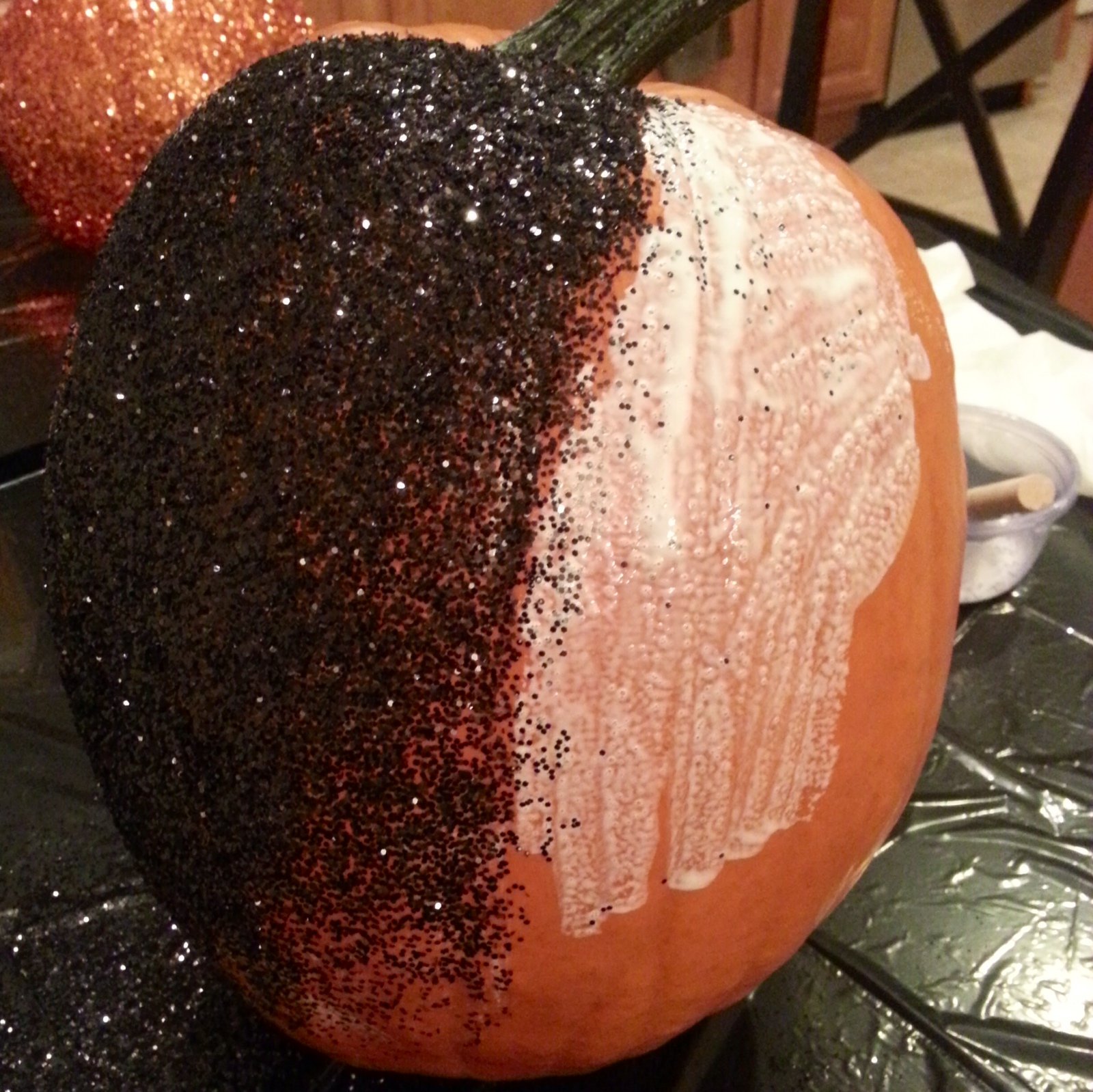 Step 4: Pour glitter on top of the section you just Mod Podged (not sure that's a word but right now it is. 🙂 For the parts of the pumpkin closer to the bottom, I found it helped to pour some glitter on the table and roll the pumpkin it it. As for the very bottom of the pumpkin, you don't really need to worry about it because no one is going to see it. 🙂
Step 5: After you have applied Mod Podge and glitter to the entire pumpkin, you may notice that there are spots that are missing some sparkle. One of the beauties of this project is that you can keep fixing it until you get it just right. (My kind of project for an amateur crafter like myself. All is not lost if it's not done the perfectly the first time.) So, just apply more Mod Podge in the areas you see fit and pour more glitter on top.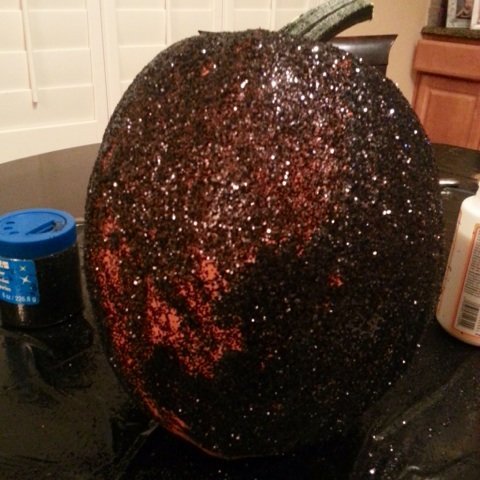 Note: I did the orange pumpkin first as a tester to see how the process would work. Because I used orange glitter and the pumpkin is orange, the small spots the glitter didn't stick to aren't very noticeable. However, when it came time to do the black glitter I found that it was more difficult to cover the entire pumpkin because of the contrast of colors (orange underneath black). If I were to make another black glitter pumpkin, I might try painting the pumpkin black first and then applying the glitter. Then if there are a few spots that the glitter didn't stick to, it isn't noticeable.
Step 6: Let the pumpkin sit for a while and then shake the pumpkin to get any lose glitter off.
Step 7: Display your sparkling masterpiece for all to see.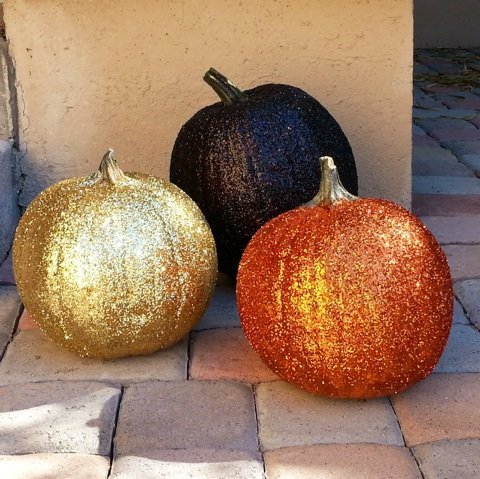 Step 8: Step back and admire your work. Then pat yourself on the back for being crafty, festive, and giving yourself some much deserved "me" time.
🙂