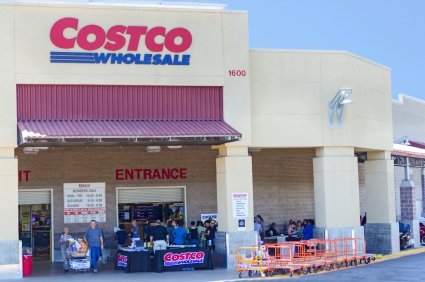 Costco ? yes?today I am grateful for Costco. ? I never knew what it was about this place that drew people in? almost magically?to spend way too many hours, way too much money, on way too many bars of soap, Sonicare heads, and rolls of toilet paper. ?
Yesterday, I was initiated. And I?m a member for life. Oh my goodness?it took Chris and me 30 minutes to get past the first 2 aisles because we saw a ?need? for just about everything we passed! Scary?but we withheld?for a while at least. ?
The foods there?goodness gracious. Too much for a pregnant woman to handle. We had to pass the baked goods quickly to find some really amazingly priced (and high quality!) lean meats and fresh produce! SO much of it?which is perfect for Thanksgiving. ?
This place. How could I have been missing out on this for so long? I also saw you can buy diapers in bulk for super cheap there! I only had one cart today, so diapers will have to wait until my next visit.
The trick, I see, is to get out of there without breaking your budget on the abundance of great deals you don?t want to pass up!
I. Love. Costco.