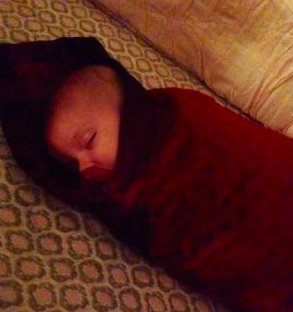 For the last 4 months, I have hardly gotten a wink of sleep at night. I don?t like being in the dark, stuck with my thoughts about what might happen to Ruby if I don?t micromanage her sleeping. My mind is plagued by the stories I?ve heard of perfectly healthy babies leaving their parents while sleeping.
It?s been paralyzing. I don?t remember being like this with any of my other 3?I can?t pinpoint why it?s so different this time. Regardless, my (false) reality has been that the ONLY way I can keep Ruby safe is to sleep next to her, watching her virtually all night long to make sure she is breathing.
Maybe it has something to do with the fact that she is my last, and I?m terrified of the possibilities. I do know that no matter what happens in life, good and/or bad, it is all for a reason?sometimes for a reason that we don?t understand until later. But even knowing this hasn?t helped me.
Thank goodness for friends…
A couple of weeks ago, a phone conversation held in the middle of my local Target had started with talk around some business tasks that needed to be done. Somehow, 30 minutes later, I was a blubbering mess, crying about my fears of losing Ruby, like I lost my dad. My poor friend (who?s been through quite a bit in his own life) was stuck to pick up the pieces and try to make me feel good.
Luckily, this friend of ours is pretty darn amazing. As always, he knew exactly what I needed to hear and helped me recognize the unnecessary damage I was doing to myself by letting these fears overcome me. I am letting this FEAR (False Evidence Appearing Real) dictate my reality. It is robbing me of my health and the sleep I need, and ultimately, it?s robbing me and my kids of the happiness we should be experiencing.
In addition to his incredible coaching, he knew I needed a more tangible form of comfort too, and he had just the thing: ?The AngelCare Monitor
?he used for his last baby.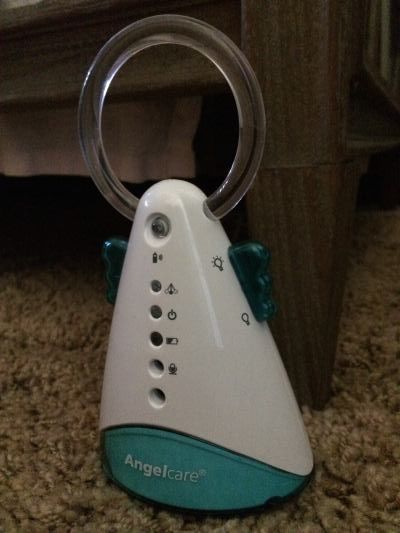 This thing, I?ll?tell ya, is amazeballs. It lies beneath Ruby?s mattress and somehow senses her breathing!!!! After 10 seconds of sensing no breathing, all monitors around our home beep. After 5 more seconds of no breathing, the monitors beep loudly and repetitively, until either baby starts breathing again, or until I come in and turn it off.
Phew?
This, my friends, is a must for all moms and dads who worry even a little bit about their babies sleeping. It is an Angel
for my little Angel.
It?s been 2 weeks now. Ruby is sleeping in her own bed, and she is safe . We have had a couple of nights where the monitor has beeped. When we walked in she seemed to be holding her breath in a deep sleep (don?t worry ? I woke her up as fast as I possibly could!!). While I?m sure both times she would have started the breathing again on her own, I can never be too sure. I?m happier being safer, rather than risking being sorry?.
Moms and Dads, lacking sleep? Get one of these and you will NOT regret it!!!
Heidi 🙂
There are several variations! Single monitor, video monitor, even multiple listening stations! Check them out!