The weather still may feel summer sticky, but rest assured fall is just around the corner! With the change in season, comes a whole new batch of amazing seasonal fruits and vegetables to add into your routine, including one of my favorites… zucchini! Zucchini is one of my favorite fall vegetables because it is so versatile and delicious. This mouthwatering Banana Zucchini Protein Muffin may be perfect for fall, but that doesn't mean you have to wait for cooler weather ?to try it! This recipe comes from the one and only (and super fab)?Clean Simple Foodie – Erika Peterson. Enjoy!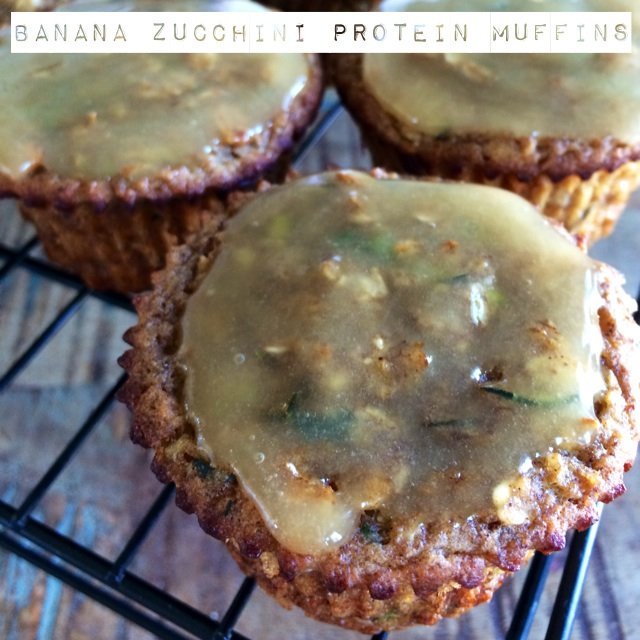 Made with whole grains, fruits, vegetables, healthy fats and added protein, these muffins will help you make the most of this year?s zucchini season! They have been requested by my meal-prep clients time and time again? they especially love the raw honey topper! Freeze a bunch to have on hand for a quick and easy grab ?n? go snack! My kids have even fallen in love! Need I say more? Grab your oven mitts and get baking!
Banana Zucchini Protein Muffins
By Clean Simple Foodie, Erika Peterson
Serves 24
What you?ll need:
? cup coconut oil
4 extra ripe bananas
4 cups grated zucchini
1-1/3 cup liquid egg whites
1 cup coconut milk
? cup pure maple syrup
3-1/2 cups rolled oats
3 servings vanilla protein powder
1 Tbs cinnamon
1 tsp baking powder
1 tsp baking soda
What you?ll do:
1. Preheat oven to 375 degrees.
2. Mash together bananas and coconut oil together. Add zucchini. Set aside.
3. In a separate bowl, beat together egg whites, coconut milk, syrup and oats. Add the banana mixture to the bowl and mix well. Add in the remaining dry ingredients and mix well.
4. Grease 24 muffin cups or prepare with liners (I even like to spray the inside of my liners so it pulls of nice and clean). Fill to the top with the muffin batter.
5. Bake 25-27 minutes. Let cool 5 minutes in pan and then transfer to a cooling rack. We like to top ours with raw honey! Yum!
What?s in it:
Each muffin has about 120 calories; 4g fat; 16g carbs; 6g protein.
About Erika:
Superman?s wife, Mother of 3, lover of family, fitness, and baseball tees and of course, anything that involves clean food (lots of it)! AFPA certified nutrition and wellness consultant, certified TRX group fitness instructor and Clean. Simple. Foodie. If you need me, I?ll be in the kitchen!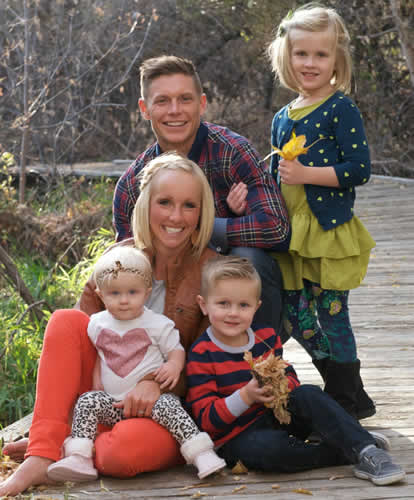 Want to connect with Erika? Find and follow Erika here: