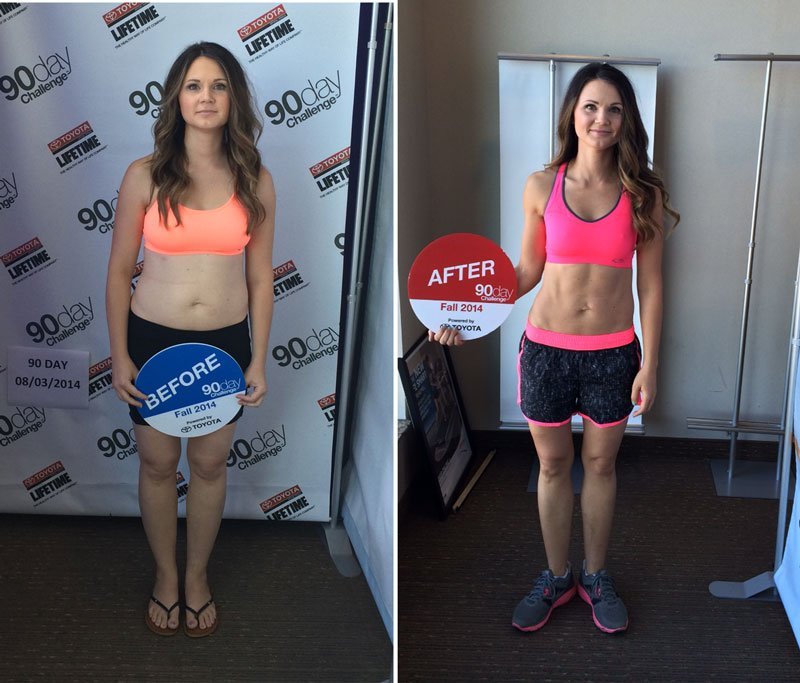 There are few things I love more than hearing personal transformation stories from amazing individuals who started their journeys right at home, no boot camp or cameras, ?just a goal and Choose More, Lose More For Life as a guide! The lovely Sara Haws, straight from my hometown in AZ, is such an incredible example of what a little motivation, a lot of hard work, some realistic goals, and the strength to stick to a plan can accomplish. In just 90 days, this mama of 4 (her youngest is just 7 months old!!) lost 18.5 lbs, experienced a 62.4% change in body fat, and created a whole new healthy lifestyle for herself and her family! I am so impressed! Her story is simply amazing, and I don't want to leave out a single detail, so in her very own words, here is Sara's transformation story:
Four months ago, I looked in the mirror and realized I needed to change some things about myself, but didn't think I had the time or energy. I thought I had it all together, running a tight household ship, until I had my baby last March.? After talking with my husband, we decided that joining a gym would be some much needed time for myself.
I was so excited to get started in the gym, but had no idea what to do about diet. So I loaded up my kids and headed to a local bookstore to buy Choose More, Lose More For Life. As soon as I got home, I sat right down and started reading. I was so ready for a change, I didn't want to mess around, so I decided to try the Turbo Cycle. I won't sugar coat it, in the beginning it was so hard to adjust to this new eating plan, especially carb cycling and still trying to provide my family with meals they could enjoy. So I started meal prepping meals just for me and my needs. I'd grill a bunch of chicken and veggies so I always had something to grab regardless of what carbs my family was eating. I also started meeting with a trainer twice a week. He gave me a lot of motivation. My trainer also encouraged me to sign up for a 90-day challenge so I'd have weekly weigh ins and a motivator to stay on track. Now I feel completely accountable. I work out 6 days a week and have started swimming, cycling, and even recently, hot yoga. 3 of my 6 workout days I lift, then afterwards I either cycle or swim in the evening.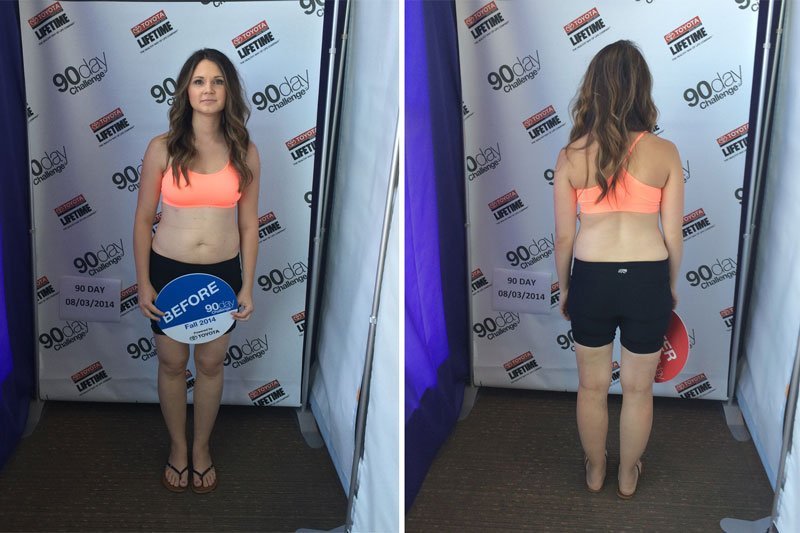 I have learned so much from this journey. I have discovered so much about myself, about my strength and dedication. I am a mother, a wife, a taxi driver, a housekeeper, a cook, AND an athlete! I set a goal and achieved it through blood, sweat, tears, and copious amounts of squats. Now, I can proudly hold my head up with a new found confidence to both those who supported me and those who said I could never do it. Regardless of the outcome, I will always feel like a winner, and my gratitude and new outlook on life and fitness are beyond words!
Looking back I think the top 3 major contributors to my success are definitely:
Turbo Cycling
Meal prepping
Working out 6 days a week
Those 3 things helped me reach success on a daily basis and have resulted in this momentum that keeps me going. I also signed up for a 90-day challenge which helped me be accountable for my choices because I always knew I would have a weekly weigh in that I was committed to and a huge prize I could potentially win.? That would be my last bit of advice – to find something or someone to challenge you and hold you accountable. I could easily go on and on about my struggles and triumphs throughout my journey, but I will try and keep it short. You can absolutely go read more about my story and how I found success on my 90-day Challenge profile. Finally, thank you to Chris and Heidi for all the inspiration and the coaching, through your book and through this blog. I am so happy I get to share my story with all of you. – Sara
I love stumbling upon stories like Sara's and discovering how people are finding a way to make it happen on their own in real life. Sara,? you are a rockstar! Thank you SO much for letting me share this on such short notice! I know you will continue to do big things and inspire everyone around you.
Xoxo,
Heidi
Related Reading:
Weight Loss Wednesday: Arenda Franken
Weight Loss Wednesday: Jill Cummings