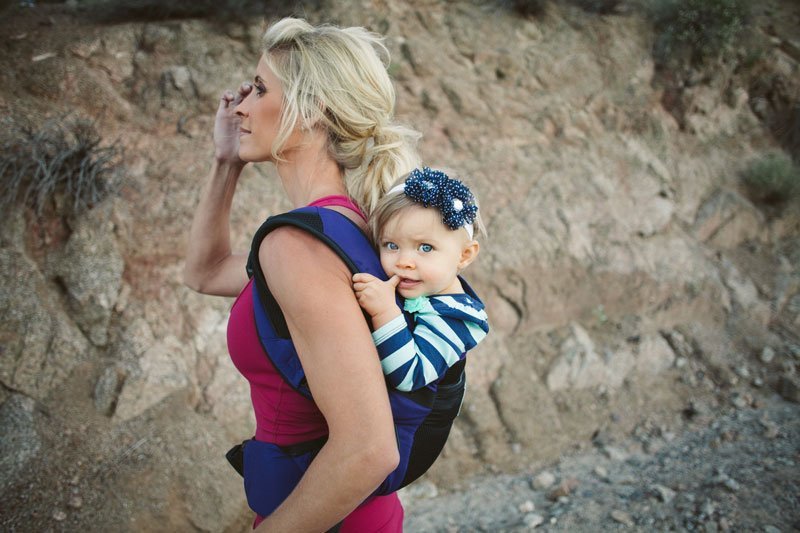 I don't know what the weather?s like where you live, but we LOVE this time of year because we can finally spend more than a few minutes at a time outside having some family fun! And in our family, fun = fitness, and the best part? The kids have such a great time they don?t even realize they?re also working those muscles. 😉 Awesome, right?!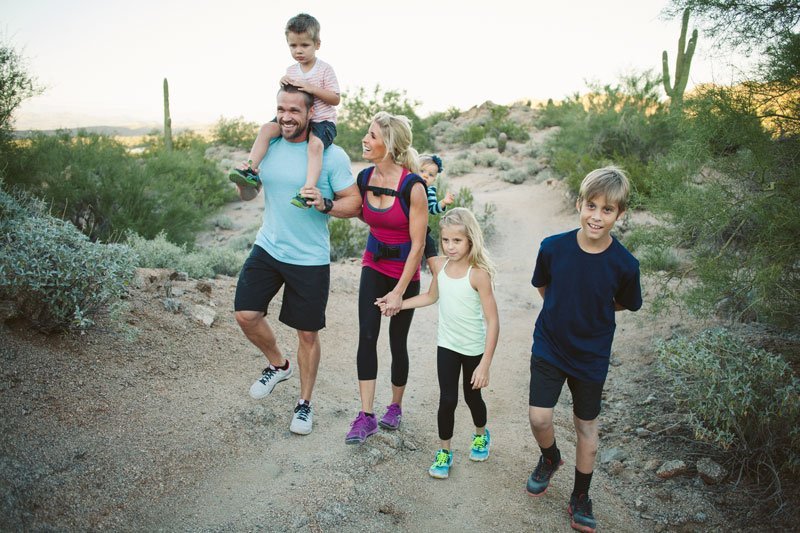 One of our favorite things to do as a family is hike the amazing trails near our home, and this year, little Ruby gets to tag along! Yes, she?s only one year old (What?! Where did the time go?!), but because of this amazing carrier from our friends at Ergobaby, Ruby can be smack dab in the middle of all of our fun. She can experience the world around her, interact with everyone (peekaboo, anyone?), and not miss out on anything simply because she?s not walking yet.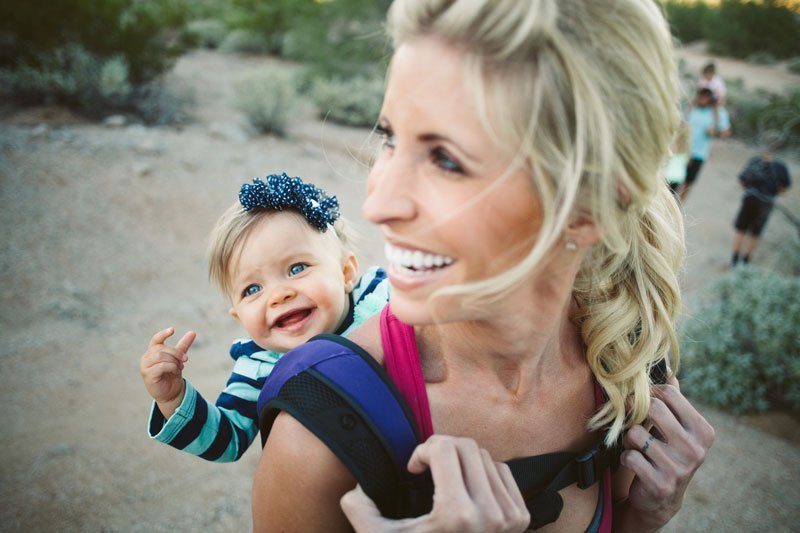 I first fell in love with this carrier when Cash was a toddler and I was 6 months pregnant with little Rubes. We were on a hike with some friends in Colorado , and his little legs weren?t quite able to keep up with the bigger kids. And since we all know how active my Cashy boy is, I was also worried about keeping his rambunctious little self safe. My friend let me borrow her Ergobaby, and I was a fan…pretty much instantly! I was able to carry my 2 ? year-old Cash on my back?comfortably?even with my 6 month baby belly.
Since then, I've used our Ergobaby for way more than hiking because it?s great for any family adventure?indoors or out?and especially for those that aren?t particularly stroller-friendly. I simply plop Ruby into our carrier, and I know she?s safe and comfy. And me? I love this carrier for many reasons: It?s super comfy for me too, it fits older babies and toddlers beautifully, the cool mesh keeps her feeling happy year-round in any type of weather, and get this?I can throw it in the washing machine and it?s good to go again for our next adventure. Can?t get much easier than that! And the color…oh, the color. I?m really diggin? the purple, but it also comes in graphite and black. Another thing I love? While we?re out hiking or doing whatever we?re doing, I?m also getting in some great calorie burn babywearing my little. And she?s seriously the cutest ?weight? ever. 😉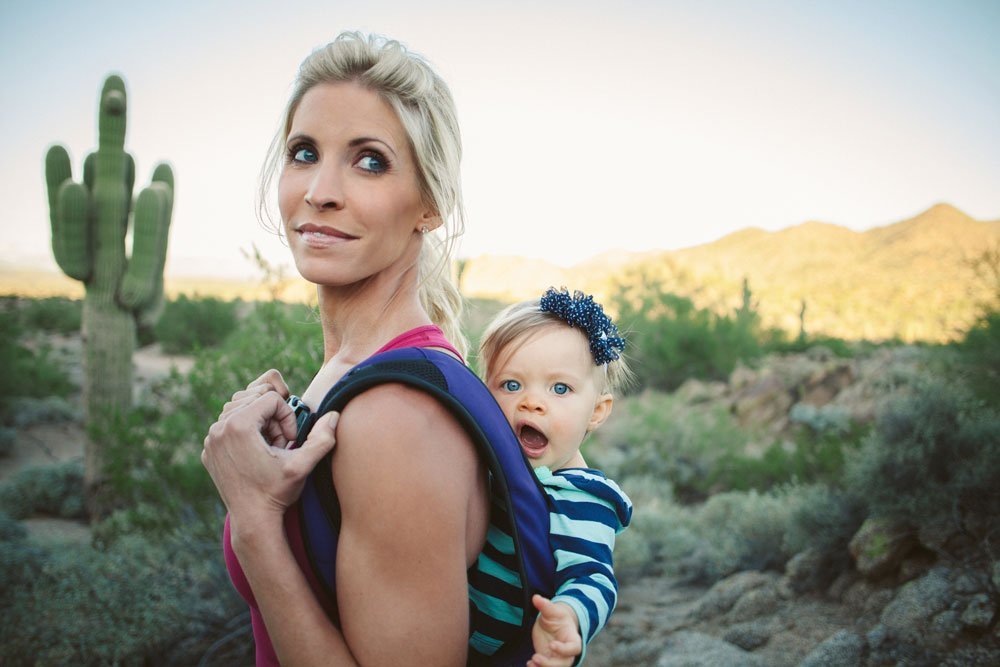 I mentioned that hiking our beautiful Arizona trails is one of our favorite family activities, and since I?m often asked which are our favorites, here you go:
No matter where you live or what your favorite family activities are, you can include your littlest family members with an Ergobaby baby carrier and create fun memories you?ll all cherish for years to come!
Related posts:
Oh Baby! My Babywearing Workout
Oh Baby! My Babywearing Workout, Part 2: The Piggyback Park Workout