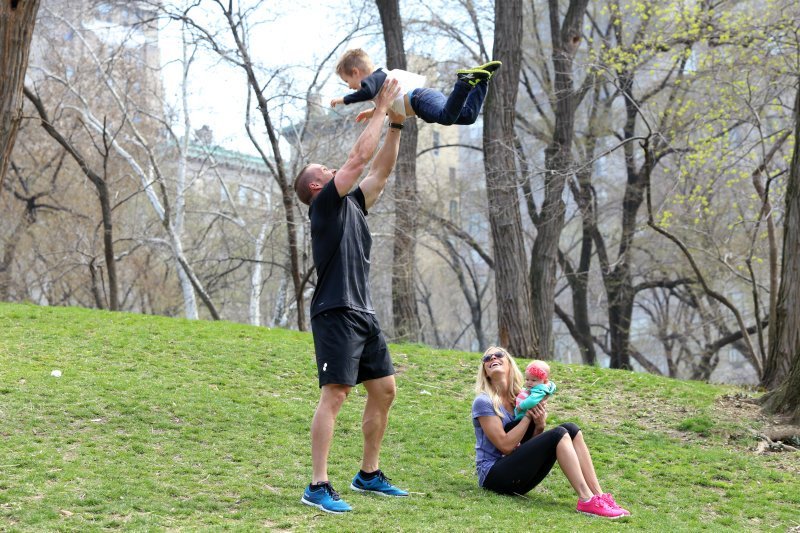 For many of us, ?lose weight, get fit, and exercise more? top our New Year's Resolutions list. We commit to some pretty incredible (and fun!) challenges and fetes that we know will give us a few of the victories we need to achieve the levels of fitness we are striving for. Unfortunately, all too often there is a harsh reality to our wishful New Year thinking. By January's end, many of us will have priority shifts and work/family obstacles that will start to overrule the necessity of us keeping our commitments. Working out, eating healthy, and keeping our promises will seem to have ?justifiably? fallen by the wayside. The way I see it, our reasons have all of a sudden become more powerful than our promises?leaving us to break our resolutions and once again feel hopeless.
Guys, I am here to tell you this does not have to happen. I know?life can get tough. As a working mom of 4 (very busy) kiddos, I can relate to the stress that many of you feel to balance kids, life, work?and now your new resolutions! It?s tough! On top of that, there is a natural sense of guilt that comes along with taking time out for ?me?, right? For so long we?ve allowed ourselves to feel like we must be slaves to our duties?that if everyone isn?t happy, mom isn?t happy. No way, Jose! Truth is that if Mom ain?t happy, nobody?s happy!!!! We must take the time we need to feel good about ourselves, while simultaneously knowing that everyone else is going to be okay. After all, maintaining an active lifestyle is not only essential for your?physical and mental health, but for the health of your children as well.
So how can it be done? I'm sharing my top 5 ways to get up and get moving… as a family! That's right, no missing out on your kiddo's soccer practice or piano lessons to hit the gym. I'm sharing my favorite ways to make exercise a family affair that can create a lifetime of positive habits.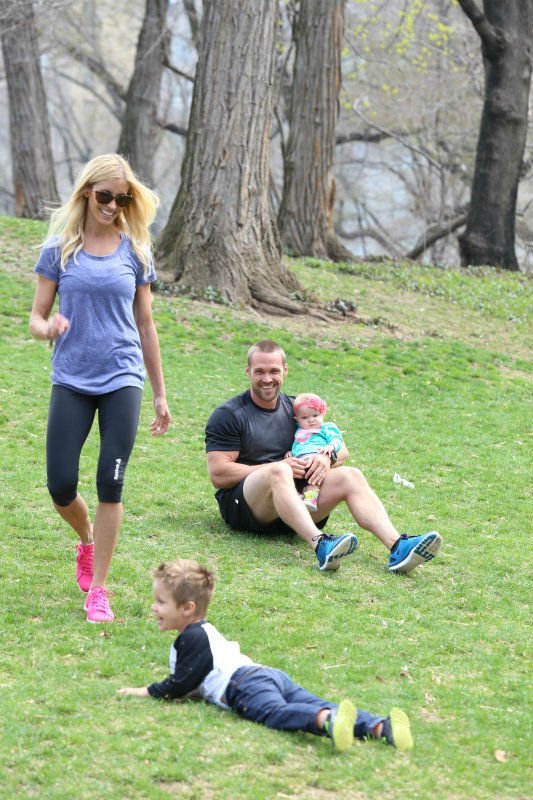 1. Just get moving! So many of us think of exercise as something that is painful?that must involve weights, tons of laps around the track, and laying on the floor afterward. Good news?it doesn?t have to! Break your kids from their TV coma, and take a walk around the block, maybe even to a local park for a game of tag. If you're moving, you are exercising!
2. Get up and get down! Nothing says family fun quite like a dance party ;). Crank the music all the way up, and dance like no one's watching. Kids (especially younger ones who haven't learned the eye roll yet) love to dance. Make your exercise fun by throwing an impromptu family dance-off right in your living room. This is literally a daily thing at our home!
3. Turn TV into an exercise routine! Still trying to rid your family of a media addiction? Make some fun fitness rules out of your family's favorite television programs. For example, during a 30-minute show, spend each commercial break in a fast-paced jog or do a jumping jack every time a character says "um" or "like". TV doesn't have to be a sedentary activity. Make it fun? and more importantly, make it active!
4. Clean to get lean! Are Saturday morning chores already a part of your family's routine? Keep it up! Deep cleaning actually burns quite a few calories and is a great way to get those endorphins going and start off the day in a healthy way. Intense yard work, like mowing the lawn or picking weeds is an amazing way to burn some extra calories…and of course keep that yard looking beautiful!
5. Make exercise, a date night! Many families designate a weekly movie date, right? Why not swap out that 2 hour movie at home for a fun sports night at the park? Grab a ball and get your family's competitive side going with a friendly game of kickball or softball. Let a member of the family choose their sport of choice each week so everyone can be part of the fun.
As you can see, there are many ways to get your family up and moving, and started on the path toward an active lifestyle?all while keeping YOUR New Year?s Resolutions (and sanity). Try them all out, see what works for you, and have some fun! I promise, there is no wrong way to start healthy habits for your family in 2015!
Xoxo,
Heidi