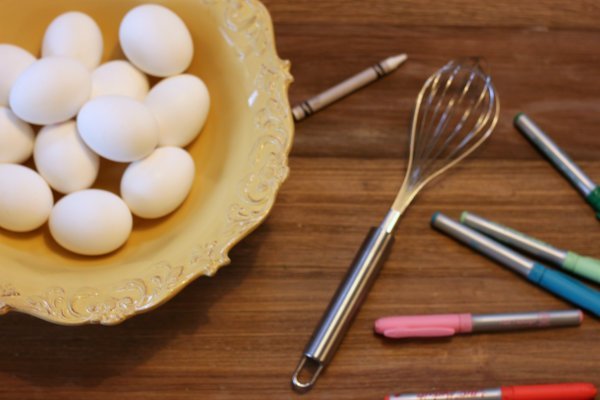 I love celebrating holidays and creating traditions with my kiddos, but as a busy mom, all the crafting and clean up that comes with celebrations can get overwhelming at times. To make it a little?less overwhelming,?I am constantly looking for ways to make the holidays a bit easier without sacrificing any of the fun! Here are a few tips I've found along the way for an Easter-made-easy:
1. Use a whisk to dye your eggs! Instead of fumbling around with a flimsy dipper or dropping eggs right in the dye and causing a splash, open up a cooking whisk just a bit and insert an egg, then dip into the dye. No mess and no stress, just beautiful colorful eggs.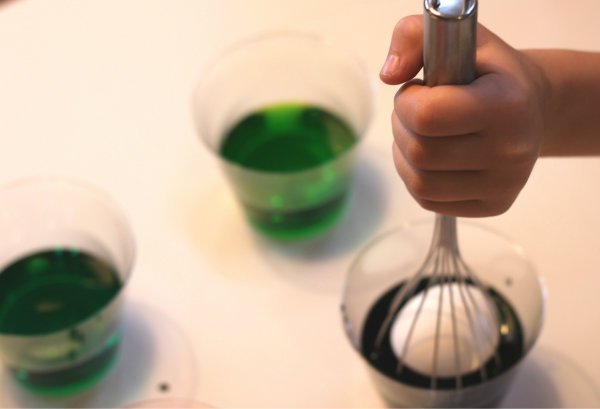 2. Hard boil eggs in the oven! This is one of my favorite hacks because it makes dying eggs, and just cooking eggs in general, SO much simpler! Instead of standing over a hot stove waiting for water to boil, just preheat your oven to 325 and place room temperature (cold will crack!) uncooked eggs in a muffin tin – one egg in each muffin slot – and bake for 30 mins. When the eggs are done, pull them out and place the eggs directly into ice cold water. Voila – perfectly cooked hard boiled eggs!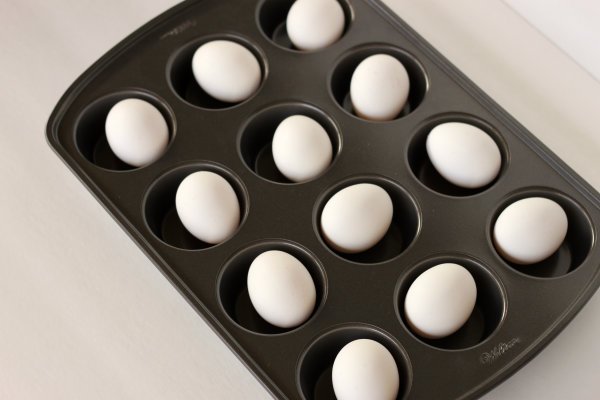 3. Use rubber bands to create fun lines! My kids are not satisfied with a simple dyed egg, they want Martha Stewart quality creations. But unfortunately, I am NO Martha… so I am always on the hunt for little tricks to create amazing designs with my limited crafting skills. Before dipping your eggs into the dye (with the whisk, of course), wrap a few rubber bands of varying widths around the eggs. Leave the bands on while the eggs dry, then remove for amazing art-deco designs with minimal effort.
4. Crayons, crayons, crayons! Don't have any rubber bands on hand but still want some easy designs? Use a white crayon to write silly sayings or draw fun pictures on your eggs before dyeing them for some easy professional-style results. My kids love this one…and so do I, with so little mess ;).
5. Sharpie time!?Dyeing Easter eggs can be more mess than it is fun for little ones, so for your tiny tots, throw on a paint smock, give them some fun colored Sharpies, and let them design away! No smelly, messy dyes…just fun, creative eggs that even your littlest littles can create! Ruby and Cash LOVE this one.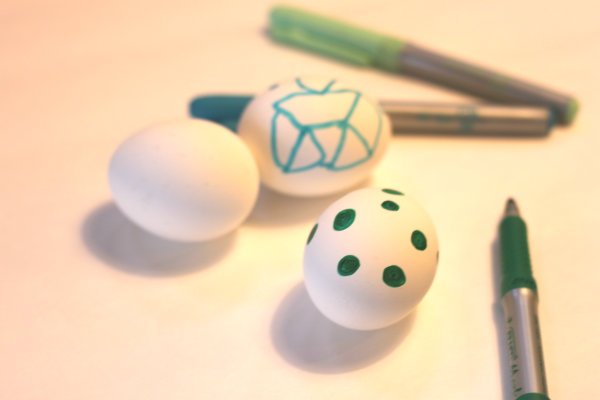 Now that I've spilled all of my Easter-made-easy secrets, it's time to get cooking and coloring for us! But I want to know, what are your favorite holiday hacks? Let me know in the comments below!
Xoxo,
Heidi