What's black and blue and sore all over? Me, after a nice long Gua Sha muscle therapy sesh!! Aye…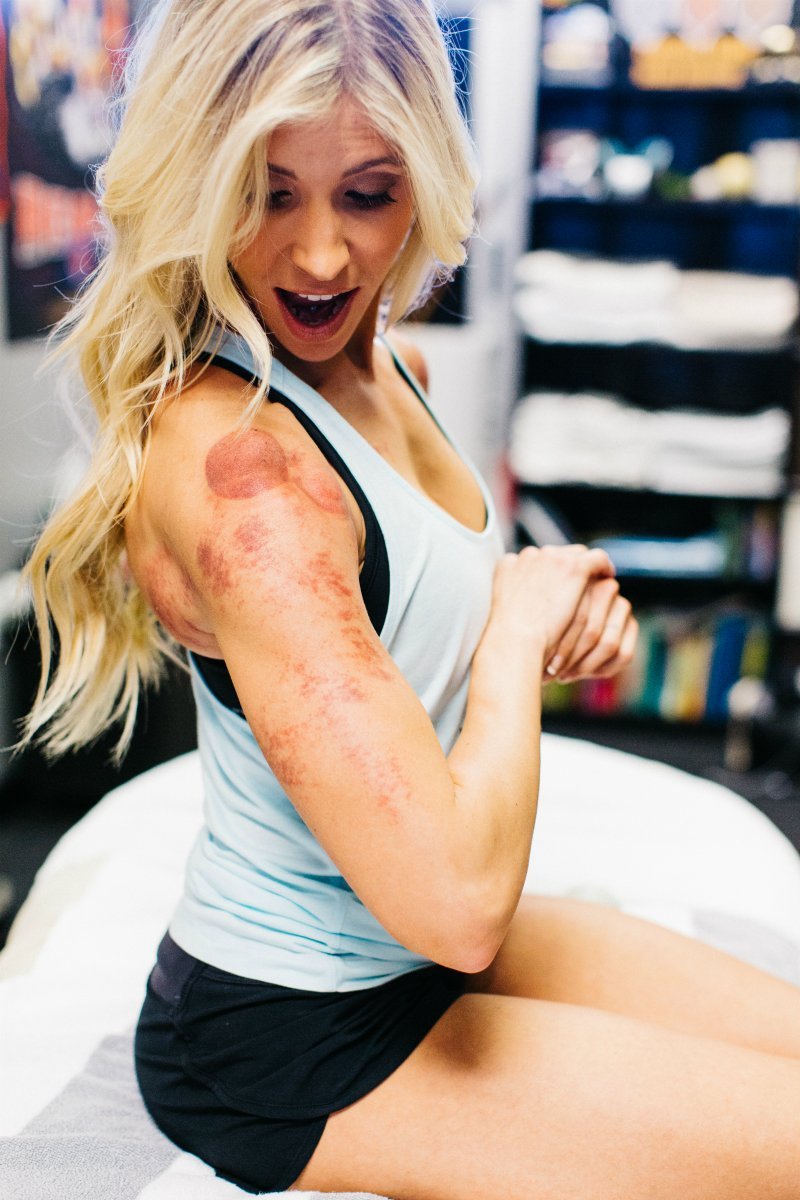 After posting a pretty controversial pic on social media showcasing the brutal aftermath of my recent Gua Sha muscle therapy session, I figured I?d have the muscle pro himself do some explaining! Especially since the bruising?can look much more intimidating and fierce than it truly is. Introducing Steve…my Muscle Guru…who's here to educate us on what Gua Sha is, talk about the benefits, and tell us WHY THE HECK so many people these days (myself included) are subjecting themselves to what seems just torturous!!!! Enjoy watching me squirm in the vid above!!!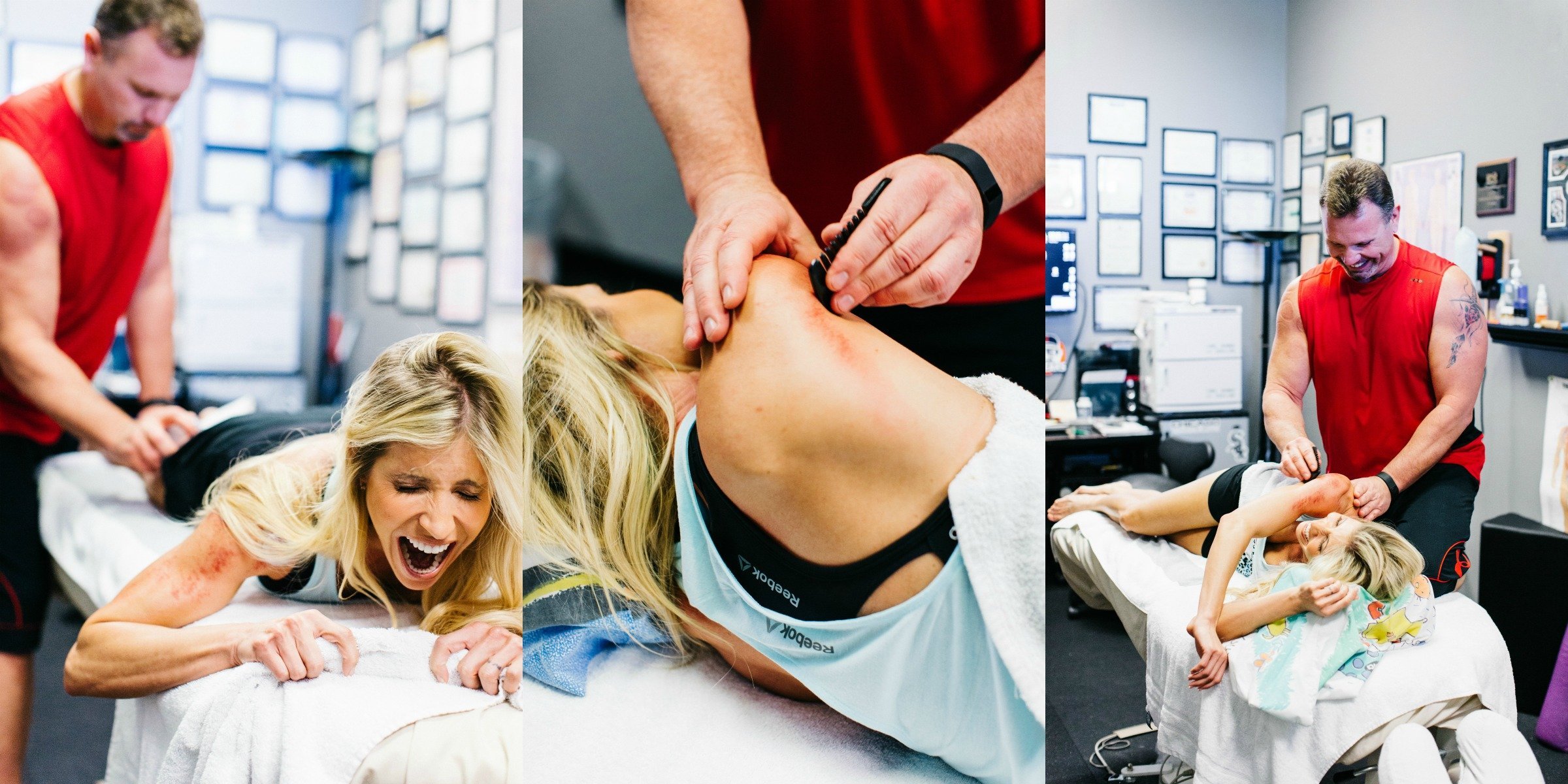 For those of you who couldn't view the video or would just like a little bit more information about the treatment, Gua Sha is a centuries old Eastern Asian healing technique that uses a scraping tool or comb to essentially bring the blood to the body's surface to break down inflammation in the muscles and stimulate blood flow.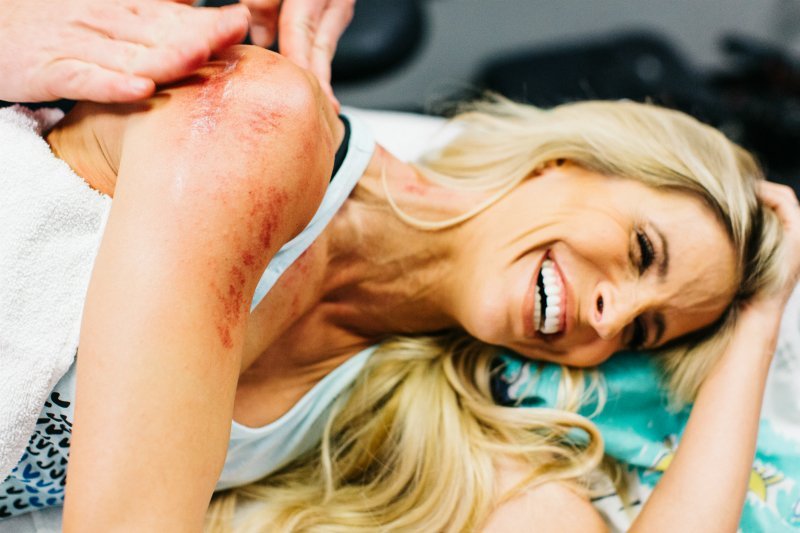 Gua Sha, which literally means scraping, is often used on athletes or individuals who are recovering from acute injuries to aid in the healing and recovery process. Chris and I discovered it a just a few months?ago and have fallen in love! We've seen the benefits firsthand and are true believers.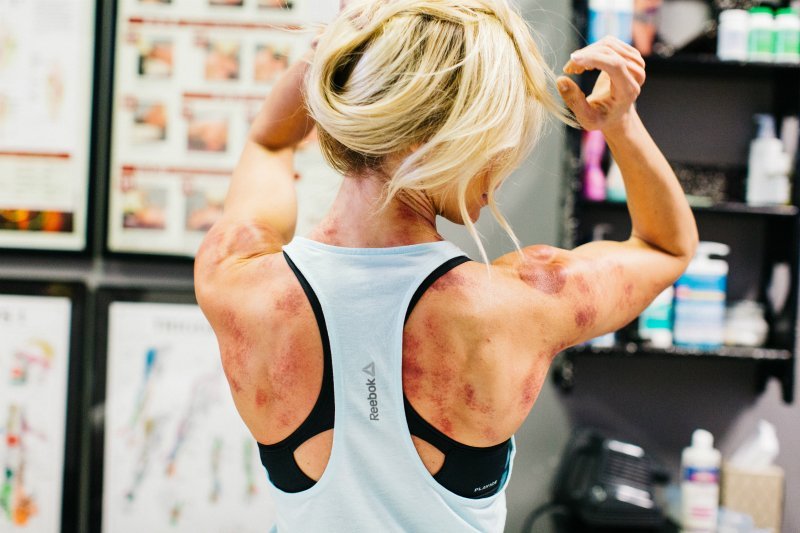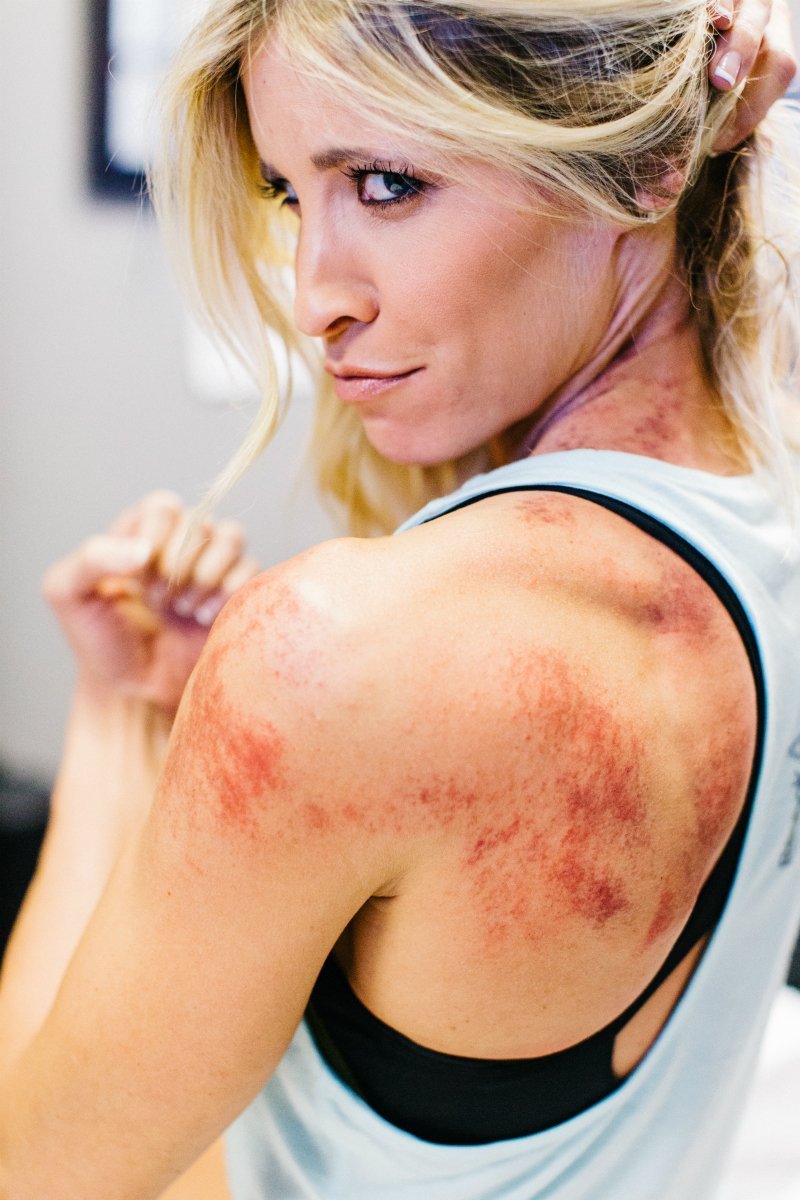 Want to learn more about Gua Sha? Contact Steve at?[email protected]?or at http://www.smartherapyaz.com/, or head to these sites for a more clinical breakdown of the treatment and what and why it's used for:
Xoxo,
Heidi
Related reading:
All About Exercise
Injuries Are Not Excuses!
The Scoop on Supplements
Drink Up! The Benefits of Drinking Water
Ask the Powells: How Do I Gain Healthy Weight?
PS: You can get my amazing Reebok Yoga Beanie Graphic Tank here. You're welcome. 😉