Update: We have our winners! Chris' stocking: @seewhatiwant, mine: @friend_fam_fit, Cash's: @fattofit954, and Ruby's: @littlemisssunshine0717. I've left you a comment on IG, so go check it now! And thank you so much to all of you who entered! 🙂
Alright guys, Christmas is a week away, and if you're anything like I (usually) am, you're doing a last-minute mad dash to the stores to stock up on gifts about now. In a rare Christmas miracle though, I was able to make my list and check it twice a little early this year?thank you, online shopping?and I MUST share!?I'll be sharing in more ways than one…I'm sharing exactly what I've bought AND I'm literally sharing by?giving away?the stocking stuffers I bought! Yup, that's right…?4 stockings = 4 winners! It's def one of the biggest giveaways yet, and one of the most exciting since it's my fave time of year!?Check out the video for a look inside of our stockings and for more details on how to win the Stocking Stuffer Giveaway! Deets to enter are also at the bottom of the post…
Couldn't catch the video? No big deal! I've got the full list of items, all linked and ready to go, below: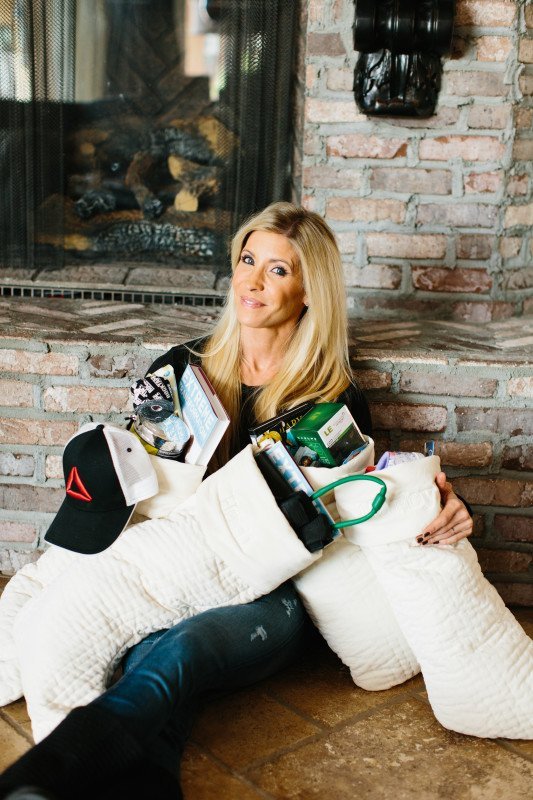 Chris' Stocking
Reebok Hat
Speed Rope
Rock Tape
Quest Bars
C4 Pre-Workout
Extreme Transformation
My Stocking
Tribe Affirmation Bracelets
Reebok Beanie Tank
Reebok Printed Leggings
Ankle Band
Extreme Transformation
Resistance Bands
MAC Lipgloss
Matix's or Cash's Stocking
Diary of a Wimpy Kid: Old School
Book Light
Topps Baseball Trading Cards
Hot Wheels Cars
Transformers
Marley's or Ruby's Stocking
Wet Brush
Sofia the First Infant Reebok Shoes (or similar)
EOS Chapstick
Bath & Body Works Hand Sanitizer
Sally Hansen Nail Polish
How to enter the giveaway:
Head to Instagram and tag 3 friends that would love one of these amazing stockings, then tell me which stocking you'd like to win (Chris', Heidi's, Cash's, or Ruby's)!
You have until midnight tonight, December 18th, to enter, and 4 winners will be randomly chosen and announced right back here tomorrow, Saturday, December 19th.
Good luck, and happy holidays!
Xoxo,
Heidi
Related posts:
My (Last Minute!) Holiday Gift Guide
Ask the Powells: How Do We Handle the Holidays?
Friday Faves | Winter Workout Wear
My Top Ten Tips for Holiday Survival
The Perfect Holiday Platter: Christmas Fruit Tree