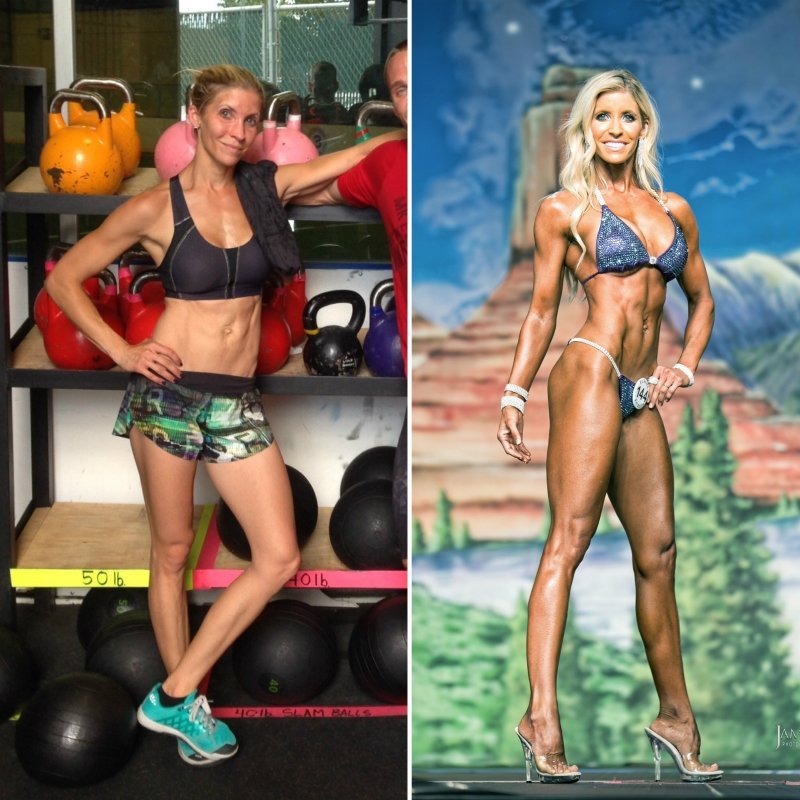 I've had a handful of people ask why I switched from CrossFit to bodybuilding. The answer is simple, but long. Here goes…
I live by the "why not" theory. We only live once (that I KNOW of, although I do believe and hope for more). Why spend it doing the same thing over and over, only to wish at the end of the day we had checked more off of our bucket lists? Why not try things that will mold us into better, stronger, more experienced human beings? Why not try things the scare us? Why not try to achieve as much as possible while we can by nurturing existing talents and creating new ones? Why not explore every modality of fitness that excites us? No one ever said I had to marry one and be faithful to it. In fact, we encourage our peeps and clients to "date around" until they find a kind of fitness they love. Enjoy it for a while and grow as a person, then when you're sick of that, go try out another. Varied fitness goals make it much more exciting and fresh, as well as keep us motivated to work our buns off toward those new goals!
I love CrossFit, don't get me wrong, and I will keep CrossFit in my life FOREVER in some way. It's incredibly sound and makes me feel like a bad ass. I've done it for 7 years now, and I still incorporate it at least 1x week into my current regimen. Over the last 6 months my goals have shifted. What started as a dare (to get outside of my own comfort zone) by one of our EWL peeps quickly turned into a real ambition when I met a pretty great group of people who showed me the ropes of this bodybuilding world, and who continue to guide & inspire me daily. I realized I could transform my body however I wanted simply by eating right (more for me) and working the proper muscle groups, and that I could take my natural (and arguably too-thin) frame and TRANSFORM it into a strong and muscular (but still feminine) build. I learned I could add 15 lbs, NOT freak, and feel more comfortable than ever. Definitely THE most eye-opening body experiment of my life. With these new goals, I am catering my training to achieve optimal bikini physique in hopes of earning my pro card. Checking one more thing off the bucket list!!
Up next? Who knows?maybe CrossFit for a bit, then onto MMA or something?
Xoxo,
Heidi