For us, 4th of July celebrations officially kick off summer celebrations and BBQs. I'm sure you'll agree—there's just something about spending time outside with your favorite people and eating yummy food that just says "S-U-M-M-E-R"! While some BBQ delicacies can definitely put a cramp in your transformation goals, I'm sharing some super yummy—and totally healthy—recipes that will win over even those die-hard, anti-healthy eaters! Every single one of these is straight from the pages of our new book, Extreme Transformation, and many can either be found in our Transform app or definitely receive the Transform stamp of approval. Now, while they are written to feed one, if you'd like to share, multiply as needed! 😉
Let's get cooking! First up…our Spinach Artichoke Dip for an appetizer…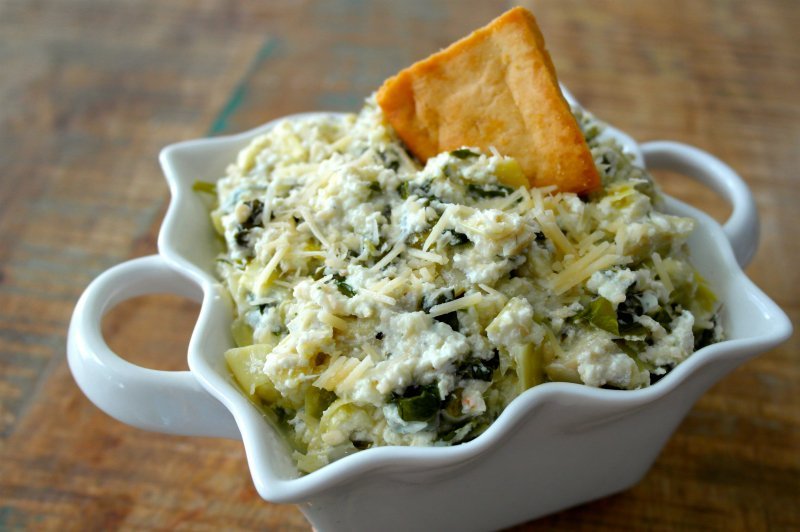 Spinach Artichoke Dip with Pita Chips
Ingredients:
1 cup spinach, finely chopped
5 ounces canned artichoke hearts, chopped
1/3 cup Parmesan cheese
1/3 cup mozzarella cheese
2/3 cup plain Greek yogurt
½ teaspoon minced garlic
½ teaspoon lemon juice
½ teaspoon salt-free seasoning blend
12 Stacy's Pita Chips
Directions:
Preheat oven to 375 degrees.
Mix the spinach, artichokes, Parmesan, and mozzarella in a medium sized bowl. In a separate bowl, mix the yogurt, garlic, lemon juice, and seasonings. Add the yogurt mixture to the cheese and spinach mixture. Mix well.
When sharing, pour the mixture into a 8×8 baking pan that's been sprayed with cooking spray. Bake for 25 minutes or until the cheese is golden around the edges.
Sprinkle the top with Parmesan cheese when finished and enjoy with pita chips!
Makes 1 serving
Nutritional information: 511 cals; 21g fat; 35g carbs; 41g protein
And for the main course….get ready to salivate!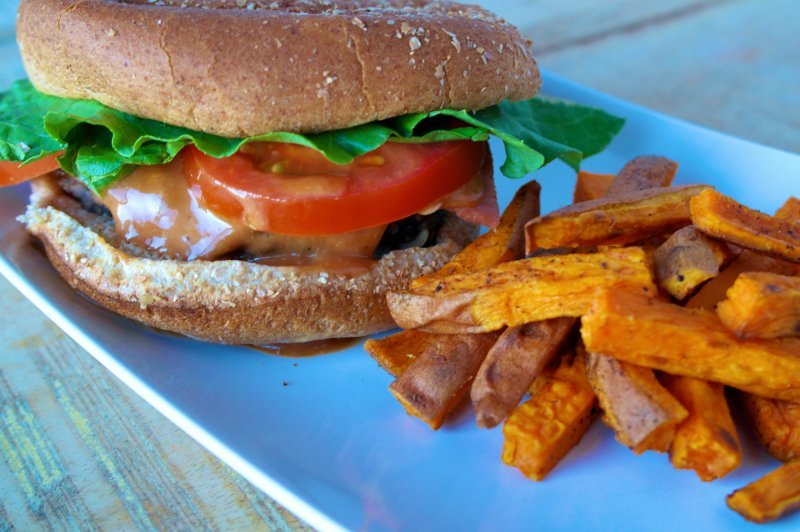 BLT Burger and Sweet Potato Fries
Ingredients:
½ cup sweet potatoes
Sea salt to taste
¼ lb. beef
Dash each of salt, pepper, cumin, salt-free seasoning blend, dried minced onion
1 whole grain bun
1 slice nitrate-free turkey bacon
Lettuce
Tomato
1 tablespoon reduced-sugar barbecue sauce
½ tablespoon olive oil mayo OR homemade mayo
Directions:
Heat oven to 425 degrees. Heat grill or skillet to medium-high heat.
Slice ½ cup sweet potatoes into fries. Place fries in a single layer on baking sheet lined with a crinkled piece of tinfoil that's been sprayed with cooking spray. Spray the tops with cooking spray or an olive oil misto and sprinkle with sea salt. Bake 15 minutes, flip. Bake another 15 minutes.
Mix beef and seasonings together with your hands and form a patty. Grill burger and bacon or cook on skillet to desired doneness.
Place burger patty on bun. Layer with bacon, lettuce, tomato, barbecue sauce, and mayo. Eat fries on the side OR try and stack them on your burger.
Makes 1 serving
Nutritional information: 590 cals; 24g fat; 57g carbs; 36g protein
And THE most incredible side dish EVER!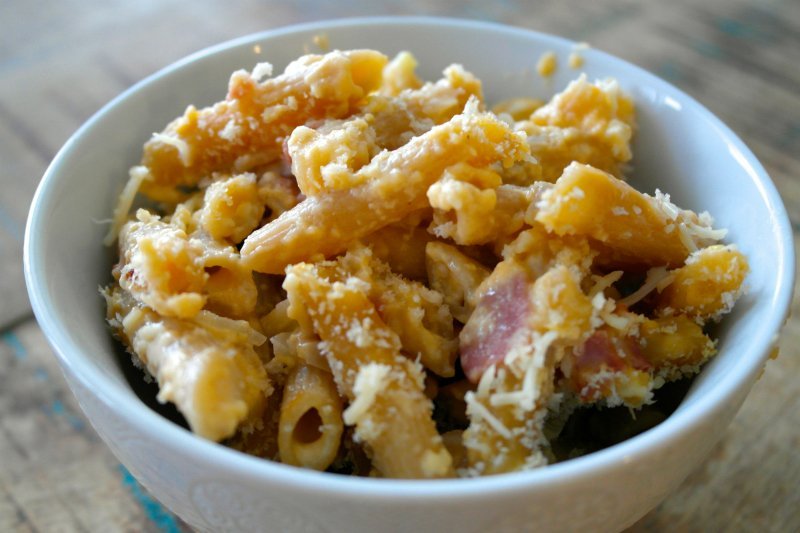 Mac and Cheese with Bacon
Ingredients:
3 ounces brown rice pasta
2 tablespoons minced onion
½ teaspoon minced garlic
Dash of cayenne pepper
¼ cup of reserved pasta water
1/3 cup 2% cheddar cheese
2 tablespoons plain Greek yogurt
1 slice turkey bacon, chopped
1 tablespoon whole grain bread crumbs
1 tablespoon Parmesan cheese
Directions:
Preheat oven to 425 degrees. Cook the pasta a couple minutes using the package directions.
Add a pinch of sea salt to the water. Once cooked, drain and save ¼ cup of the pasta water.
Sauté the onions, garlic, and cayenne pepper in a small frying pan over medium-high heat. Once the onions are soft, add ¼ cup of your pasta water to the pan and lower heat to low-medium. Then add the cheddar cheese and stir until melted. Turn to low heat.
Return pasta back to its original pot without any heat. Add yogurt, bacon, melted cheese mixture from the frying pan, salt and pepper to taste. Mix well.Pour into a small baking dish. Top with breadcrumbs and Parmesan cheese. Bake for 10 minutes or until cheese is melted.
Makes 1 serving
Nutritional information: 505 cals; 17g fat; 69g carbs; 25g protein
And behold…the dessert…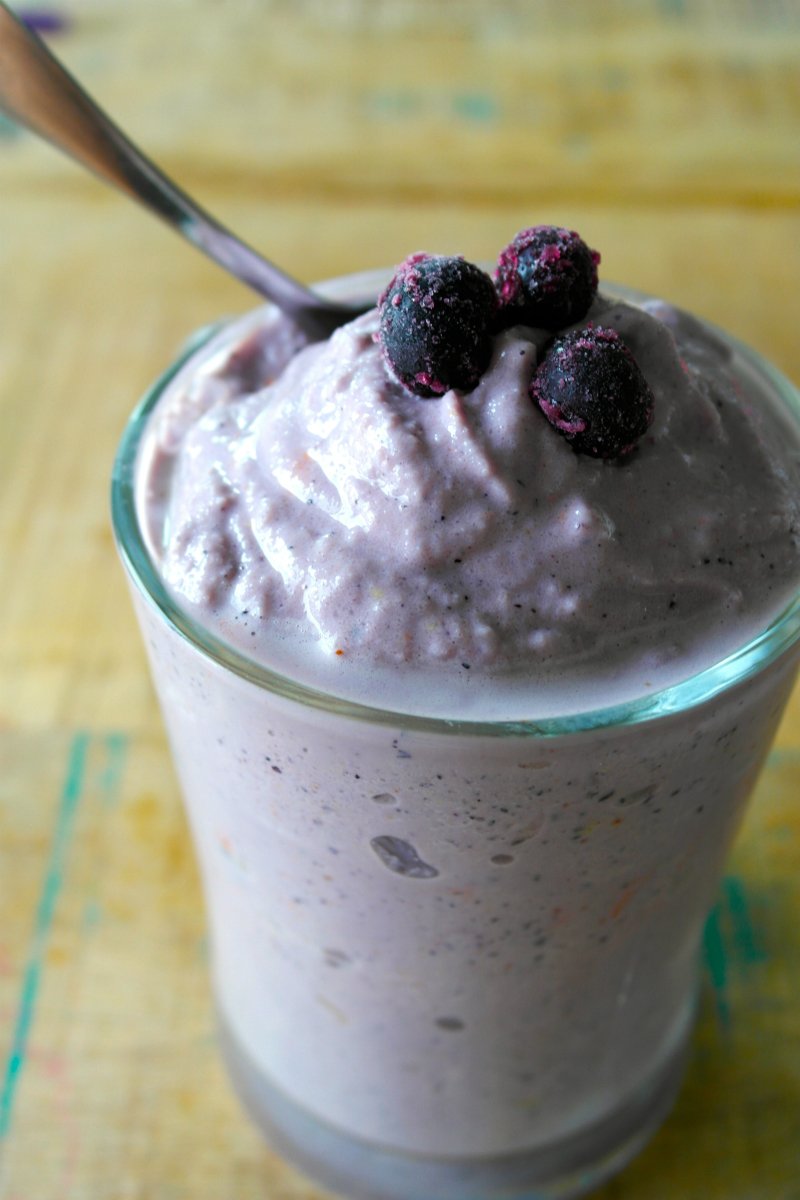 Banana Berry Ice Cream
Ingredients:
½ cup berries
½ banana
2 tablespoons unsweetened almond milk
1 tablespoon nut butter
½ scoop vanilla protein powder
1 cup 2% cottage cheese
1 cup unsweetened almond milk
6 ice cubes (or ¾ cup)
Natural sweetener of choice
Directions:
The night before you intend to serve, blend cottage cheese, berries, banana, 2 tablespoons almond milk, nut butter, and protein powder. Pour into an ice cube tray and freeze overnight.
Place frozen cubes back in blender, and blend with 1 cup almond milk, ice cubes, and natural sweeter of choice, to desired sweetness.
Makes 1 serving
Nutritional information: 500 cals; 18g fat; 44g carbs; 48g protein
And from our family to yours, Happy Summer!
Xoxo,
Heidi
Want more recipes like these? Of course you do! Then run, don't walk, and pick up your own copy of Extreme Transformation today and download our Transform app here!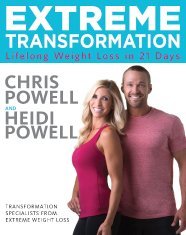 Related reading:
Labor Day Cookout Classics
BBQ Buns and Thighs
4th of July Berry Cream Pie Parfaits!
Fun in the Sun: Healthy Summer Popsicles