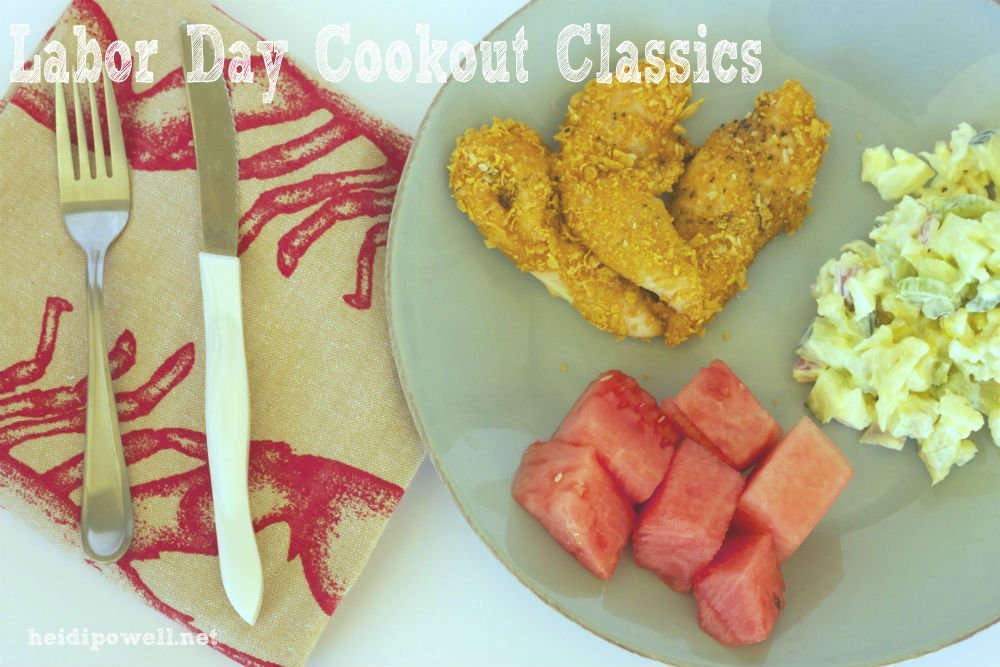 Labor Day is almost here!!!!! Labor Day = BBQs. BBQs usually = breaking the diet ?. I get it: sticking to your diet during these holiday BBQs can be tough ? especially when your family and friends are chowing down on those finger-licking cookout classics. And that feeling of deprivation often leads to one thing: overindulgence of the wrong foods at the wrong times!
Instead of succumbing to the temptation of those sugary, fatty, caloric bombs that are sure to be hanging around your weekend festivities, cook up (and share) these deliciously healthy alternatives! Time for Recipe Rehab, where we rehabilitate those favorites of yours from ?off-plan? to ?on-plan.? We?ll make them taste just as good as (or in my opinion ? better than) the ?real? thing? best part is that they won?t expand your waistline!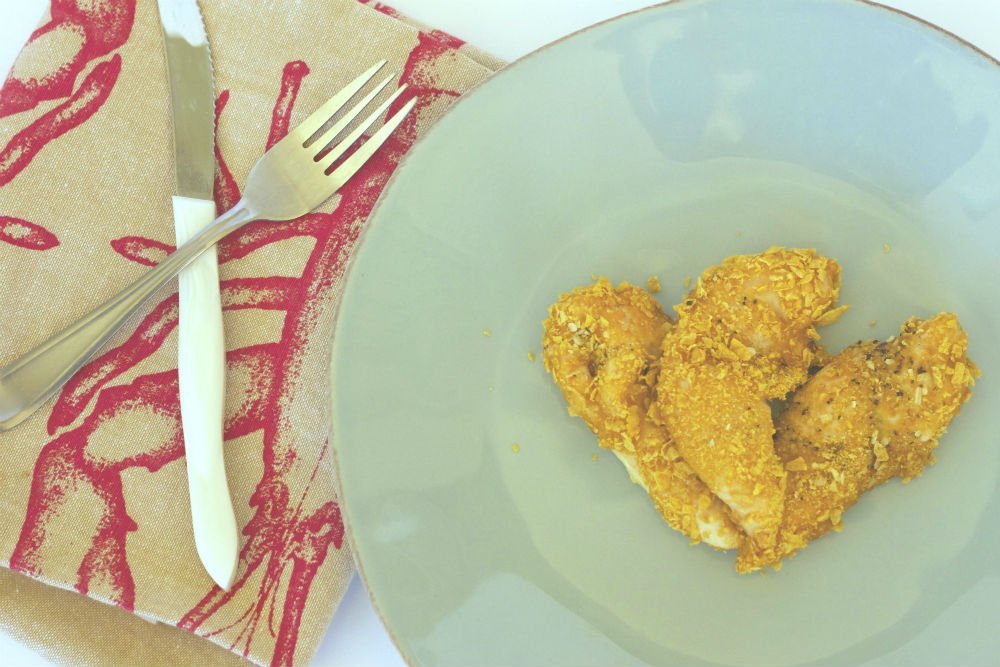 (Un)Fried Chicken
Serves 6 ? adjust as needed if cooking for a big family.
What you?ll need:
6 – 4 oz chicken breast (boneless, skinless) or 24 oz chicken tenderloins (boneless, skinless) – this is usually between 12-18 tenderloins
3 cups crushed corn flakes
Salt-free seasonings of your choice? (I love Mrs. Dash!)
5 sprays per chicken breast of I Can?t Believe It?s Not Butter Spray
How you make it:
Preheat oven to 350 degrees.
Crush corn flakes.
Spray chicken breasts with spray butter.
Roll chicken in crushed corn flakes and place on baking pan coated with non-stick spray.
Cook for 35-45 minutes, or until internal temperature reaches 165 degrees.
What?s in it:
Each 4 oz (un)fried chicken breast has approximately 181 calories, 1.4g fat,
12.6g carbohydrate, 27.2g protein.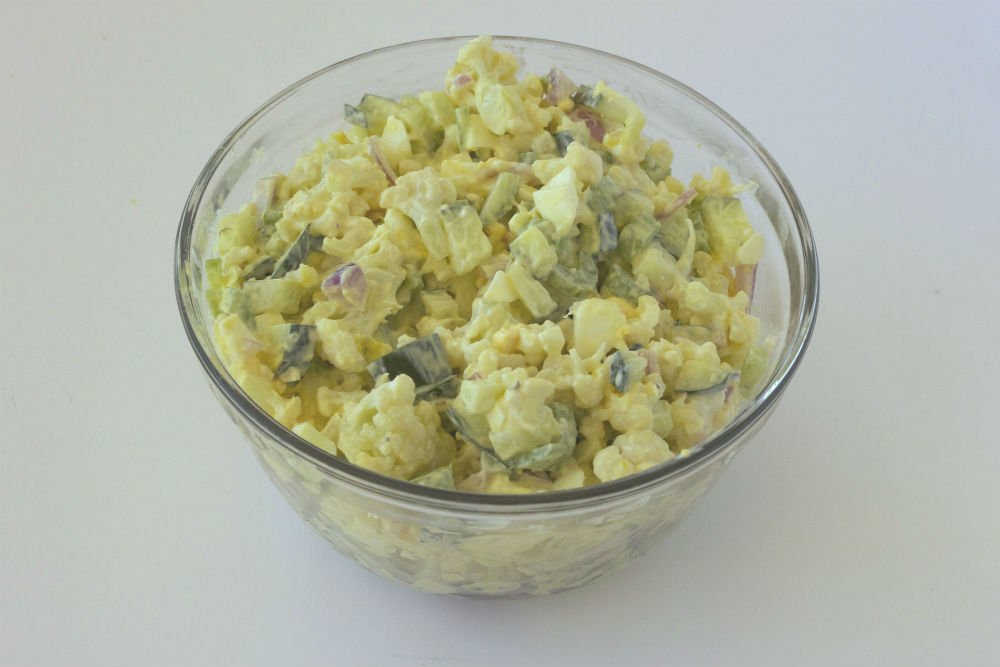 ?No Potato? Salad
Serves 16
What you?ll need:
2 heads of cauliflower
1 dozen eggs, hard-boiled and diced
1/2 medium red onion, finely diced
6-8 celery stalks, finely diced
2-3 cucumbers diced and placed in vinegar with dill and garlic
1 ? cups nonfat plain Greek yogurt
2 Tablespoons dried dill
1 teaspoon minced garlic
1 teaspoon yellow mustard
Black pepper to taste
How you make it:
Cut cauliflower into large florets and steam for 7-10 minutes, cooking until tender but not mushy.
Rinse the steamed cauliflower under cold water to stop the cooking process.
Drain cauliflower well and pat dry with paper towels.
Crumble cauliflower into a large mixing bowl, add all remaining ingredients .
Mix well.
Either eat right away or let chill for a couple of hours before serving.
What?s in it:
Each serving has approximately 84.2 calories, 3.6g fat, 4.95g carbs, and 8.3g protein.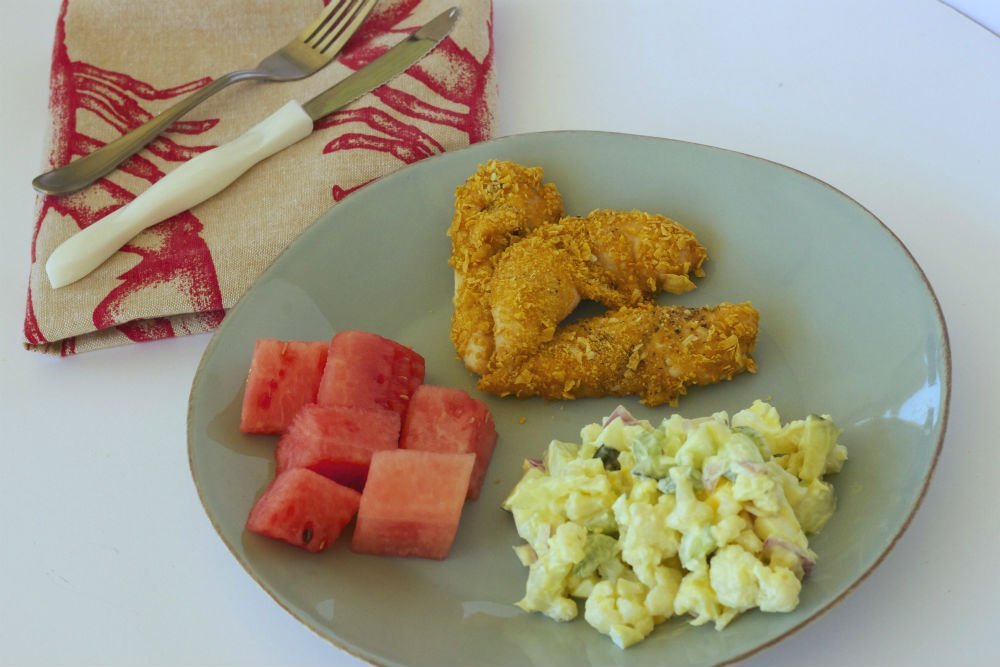 I hope you enjoy your Labor Day weekend and these healthy spins on old classics!
Xoxo,
Heidi