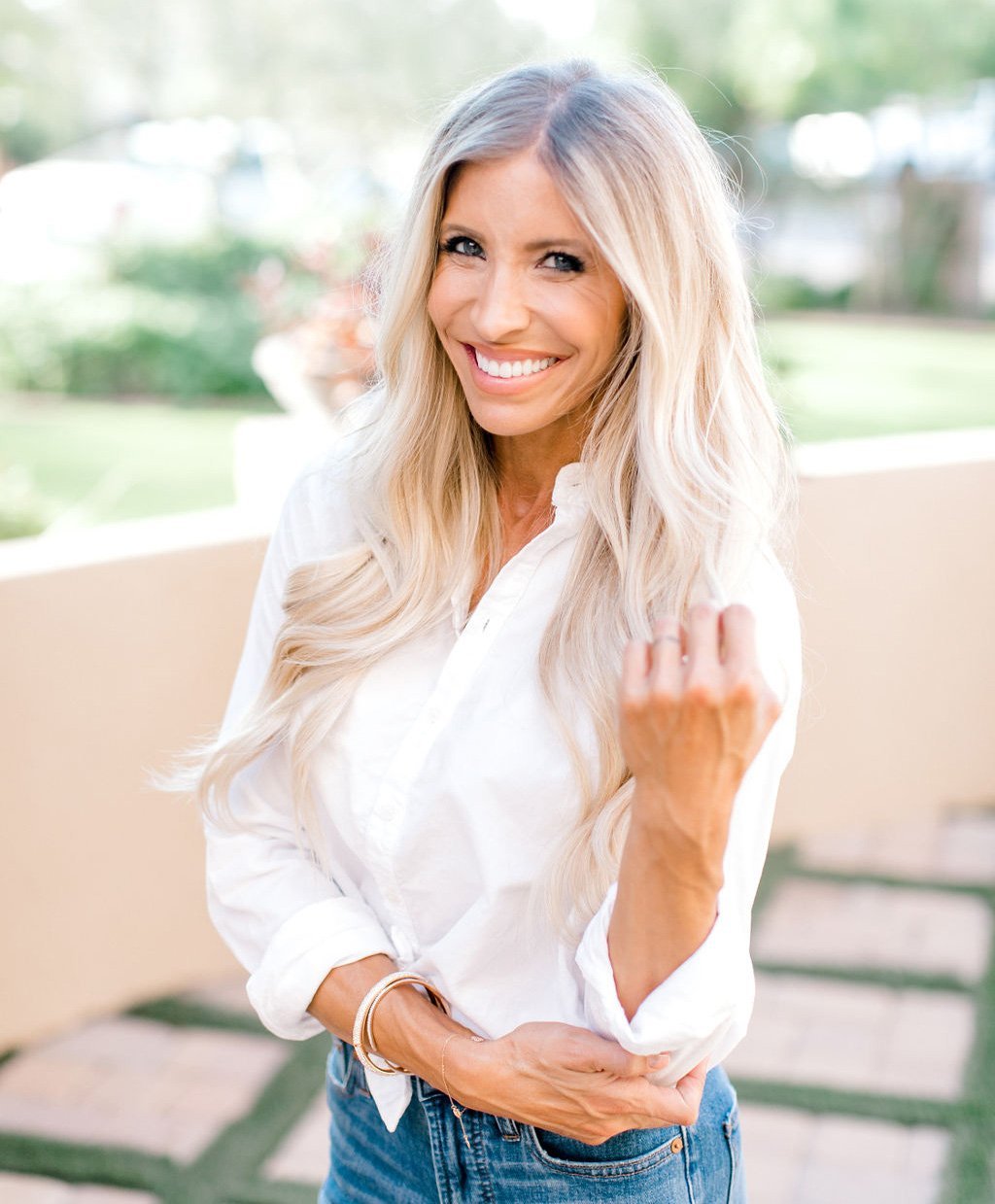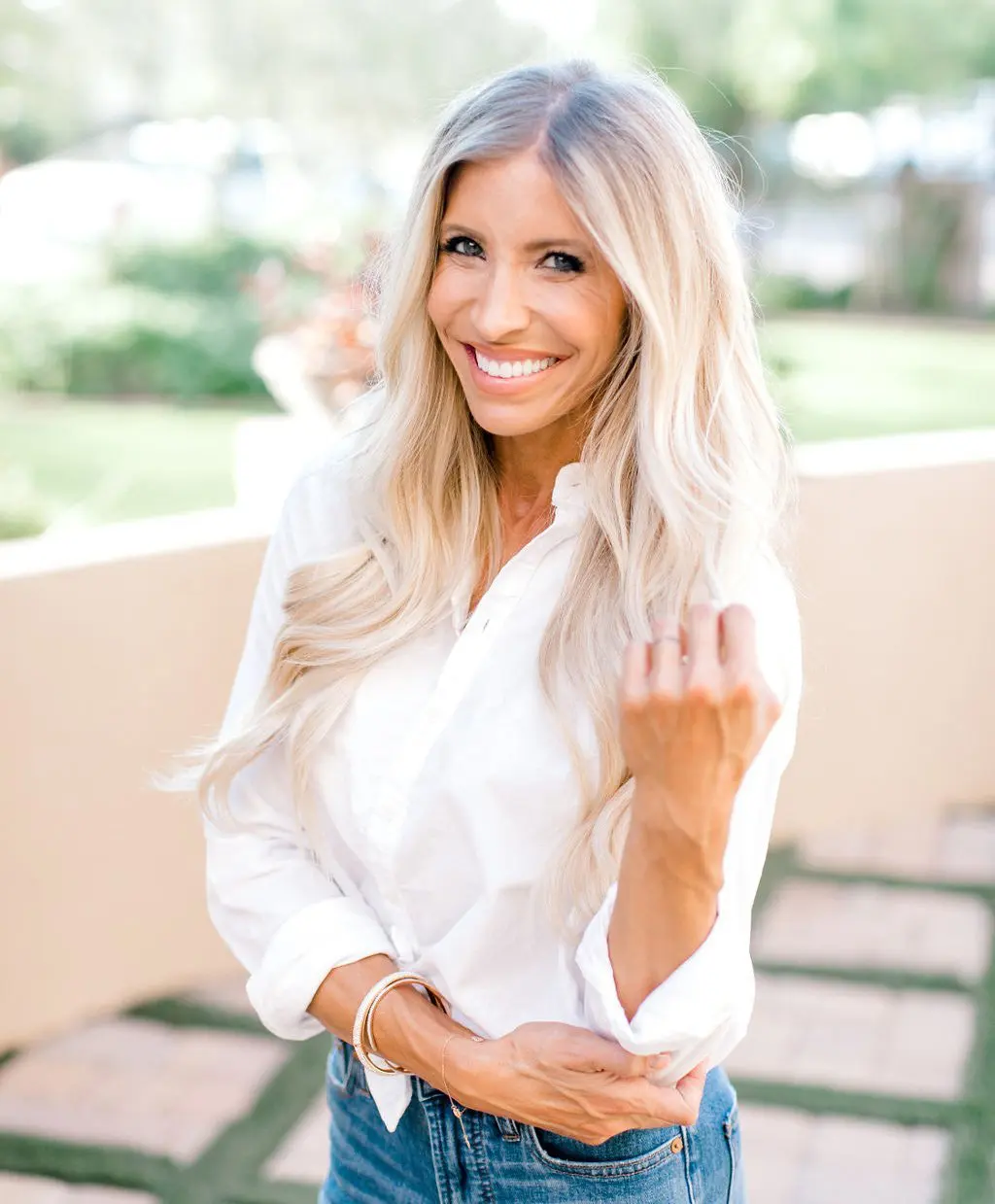 If I had one, my tag line this back to school season would be "back to school isn't just about the kids." If you're anything like me, after uber-ing these adorable little mini-mes to the pool, the park, and everywhere in between, summer seems like a blur. With back to school in full swing, the schedule juggling has now shifted to school lunches?if you didn't see on my Instagram, I've done the math, and for the record, after 4 kids + 5 lunches a week x 38 weeks of school a year = approximately 9,897,652 lunches packed, sports practices, homework, and not to mention all the #momboss duties.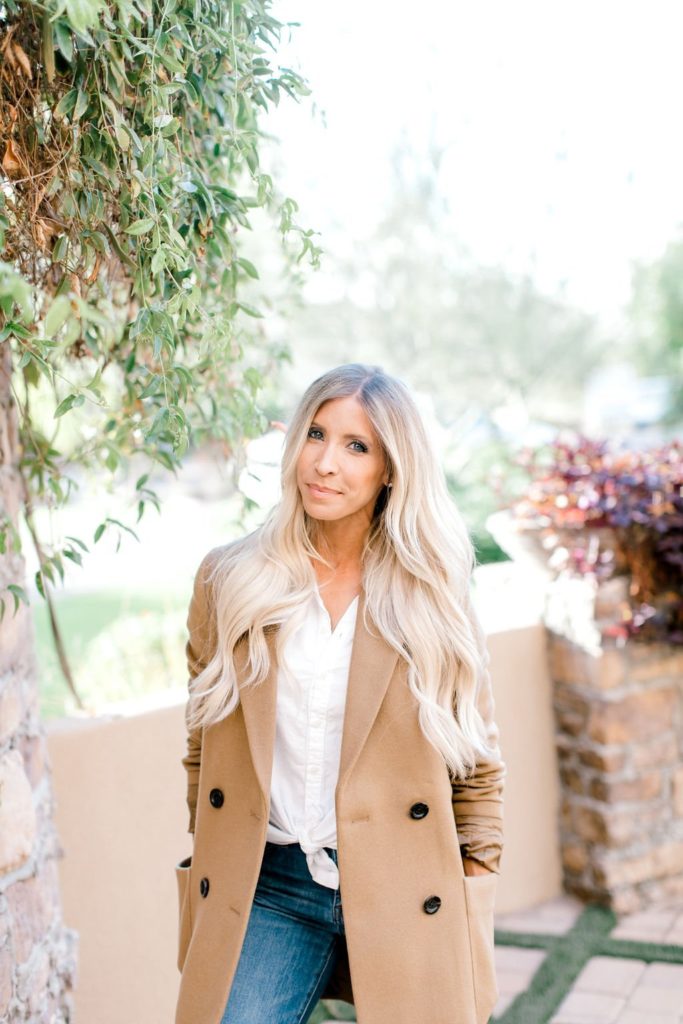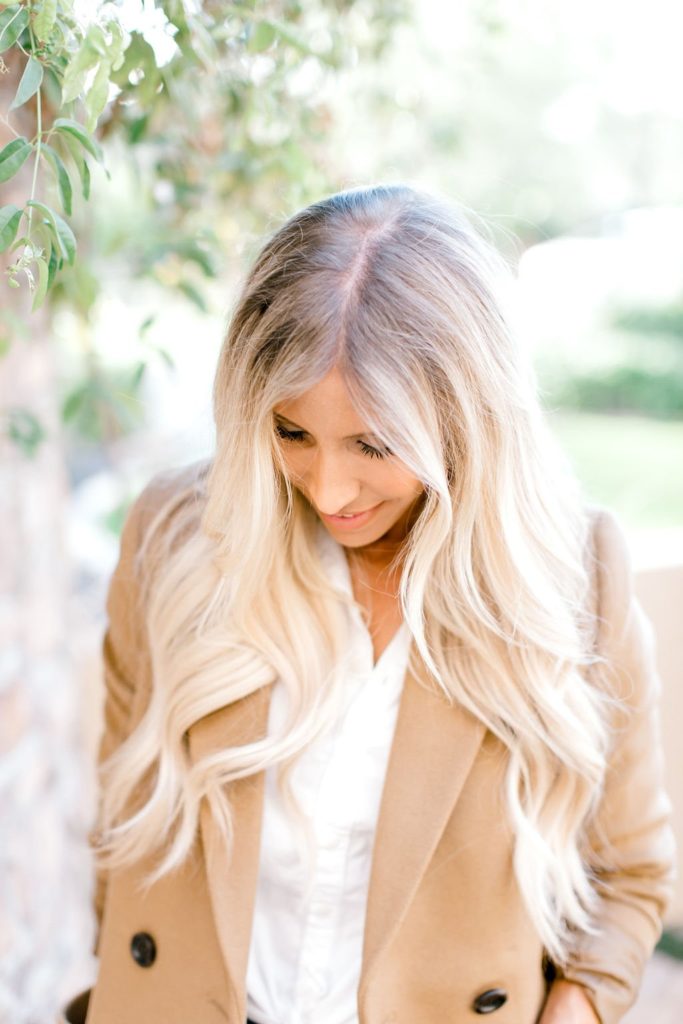 With all the grab-and-go, I have a secret formula for looking put together when you're feeling everything but: your very own back to school outfit essentials that you can grab-and-go for a quick outfit in minutes…perfect for back to school night ?
Back to School Fall Essentials: Easy Outfits for Even the Busiest of Moms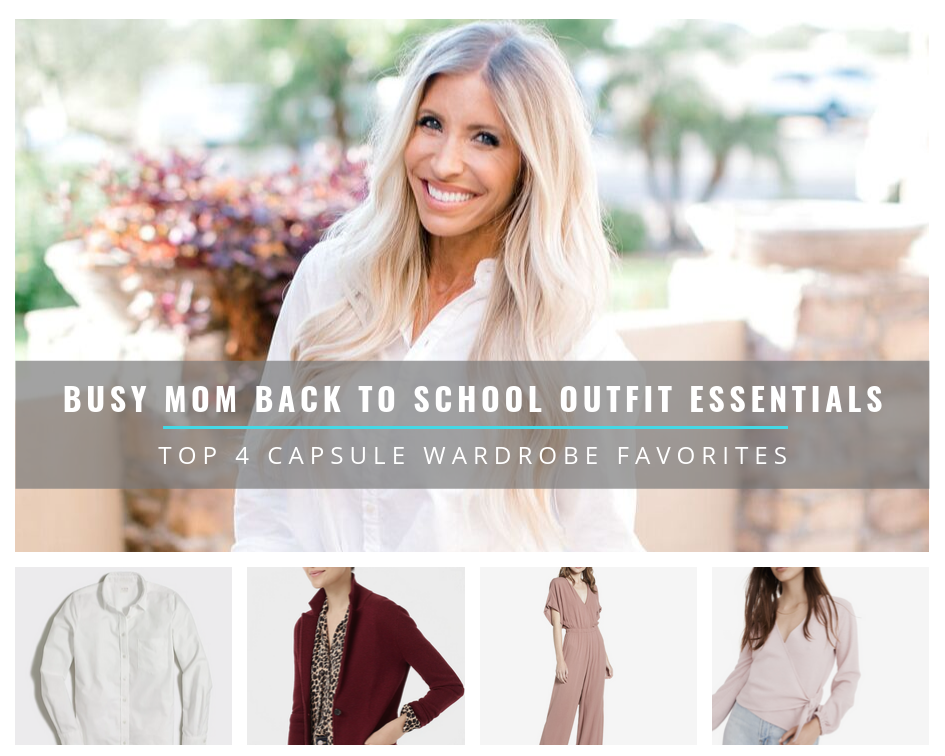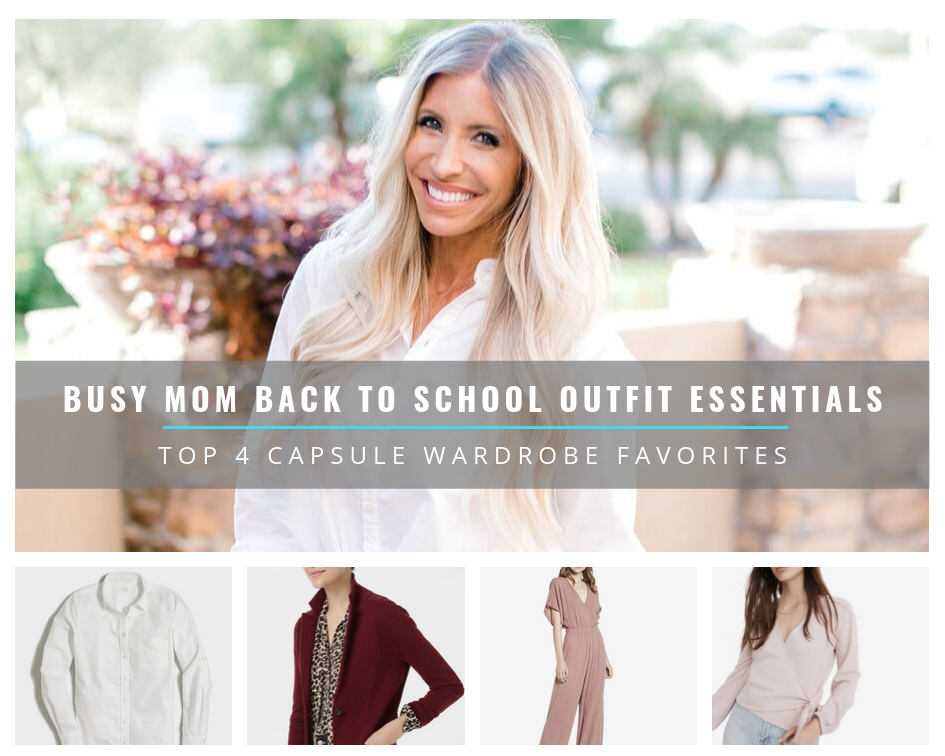 Camel Coat + Button Down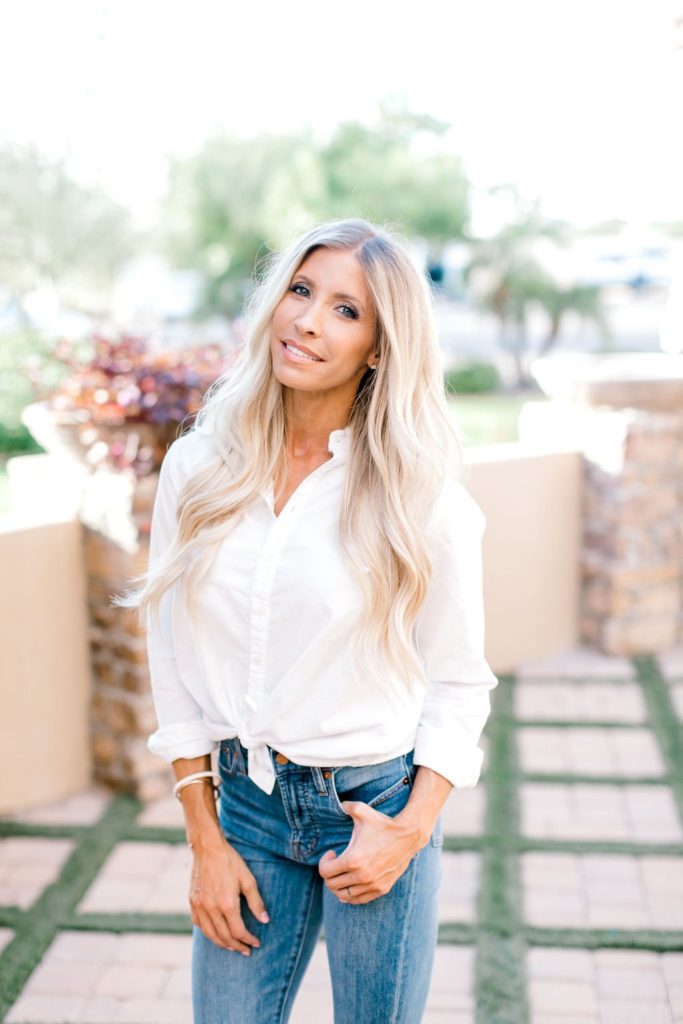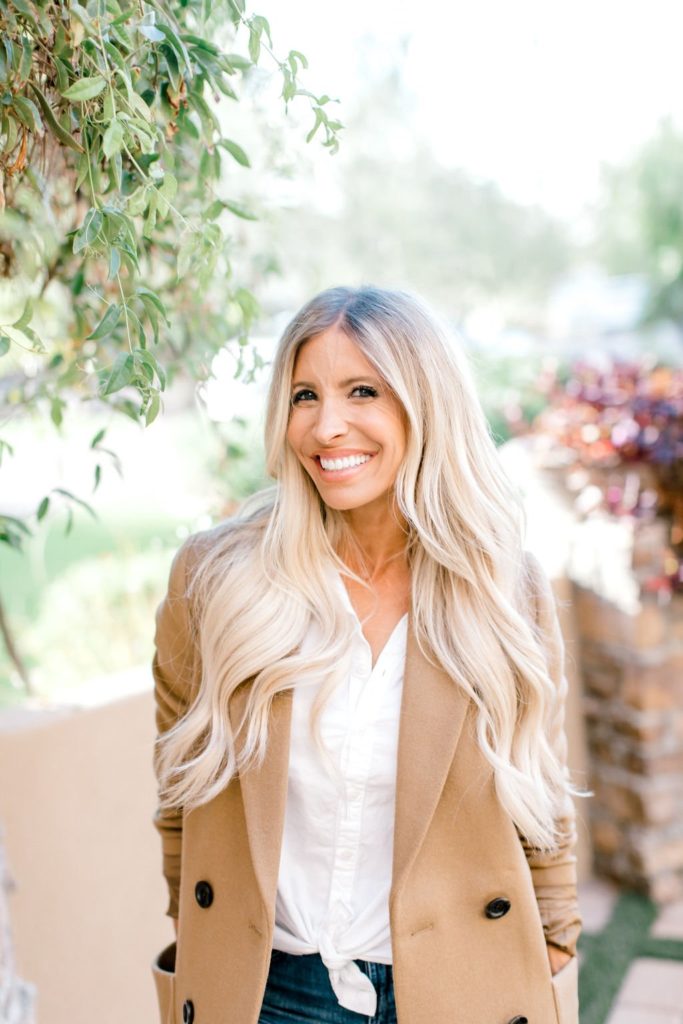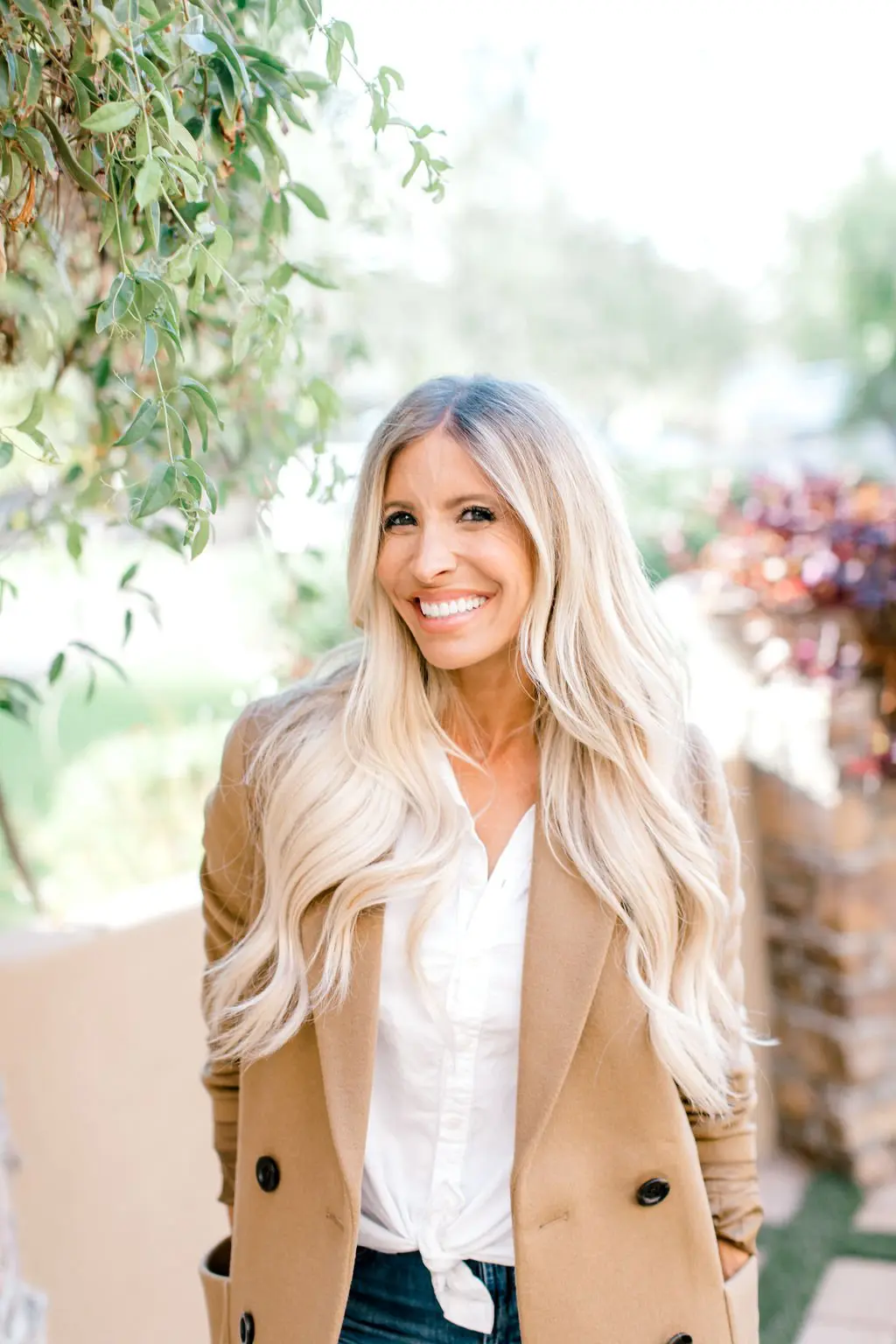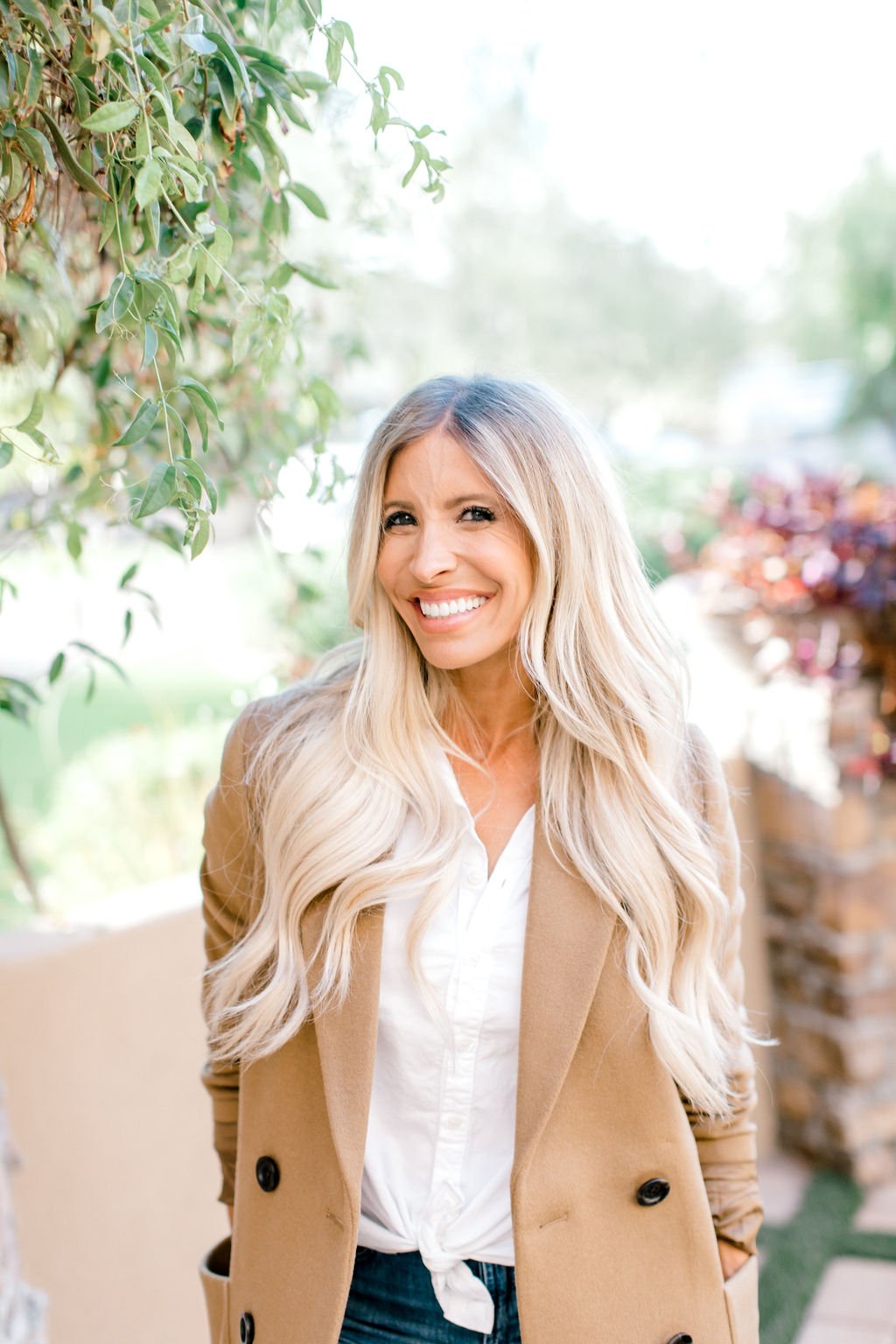 Outfit Details:
J. Crew Oxford Shirt (on sale under $35), Madewell Double Breasted Jacket (similar here, also love this gorgeous white version).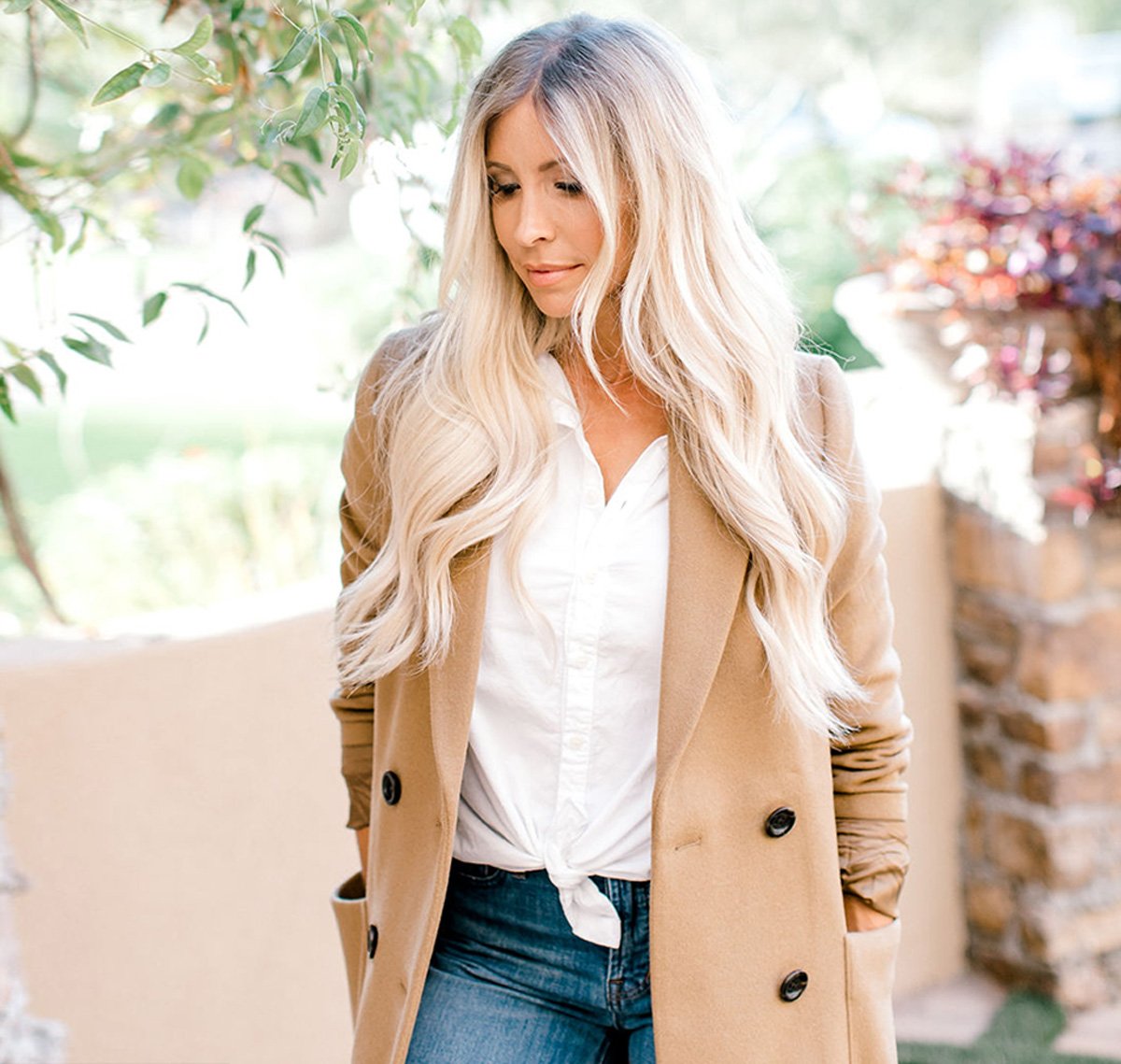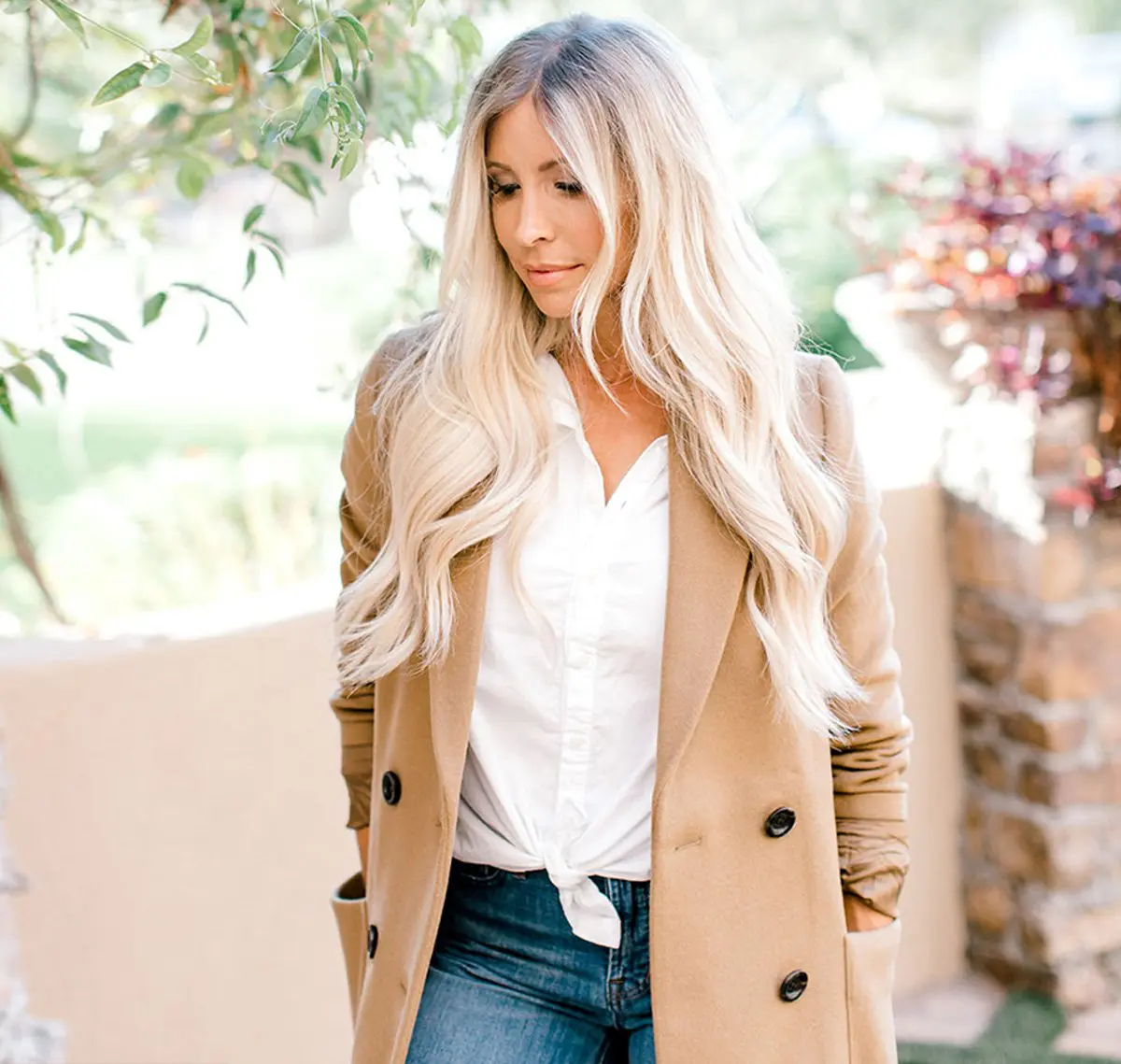 I love a classic look, and when it's easy to put together, that's a win-win. Every mom should have a classic white button-down. I hear you, "Heidi, there's no way I can keep a crisp white shirt crisp or white all day." Opting for a pin-stripe is a great option, or if you want something even easier, this Madewell pocket long sleeve top is perfect. It comes in under $20, and it's available in multiple colors.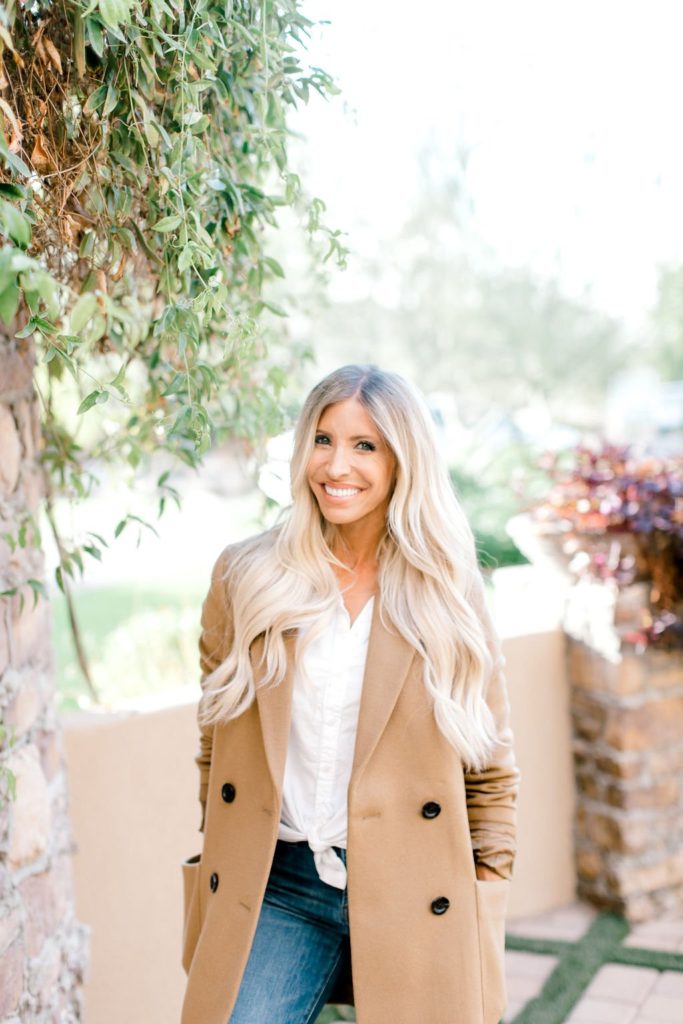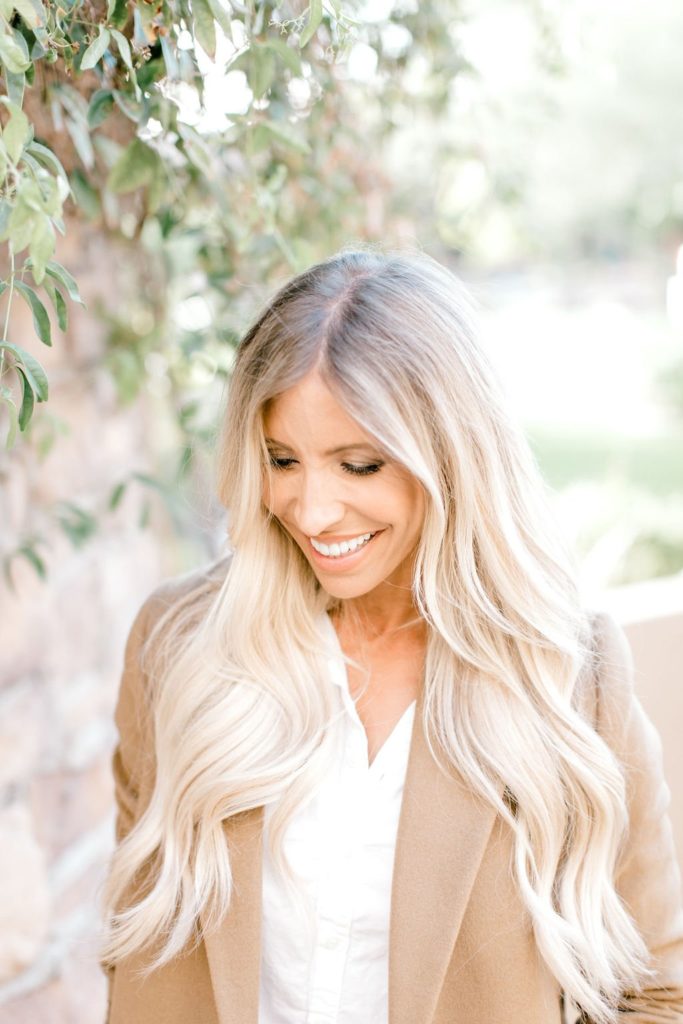 Whether you choose a tee or button-down, tuck it into your jeans and add a cute belt. Add a cute jacket or blazer over top to dress it up in no time. Who knew a simple camel coat could make a shirt under $20 look like a million bucks! AND you'll be ready in no time flat.
Jumpsuit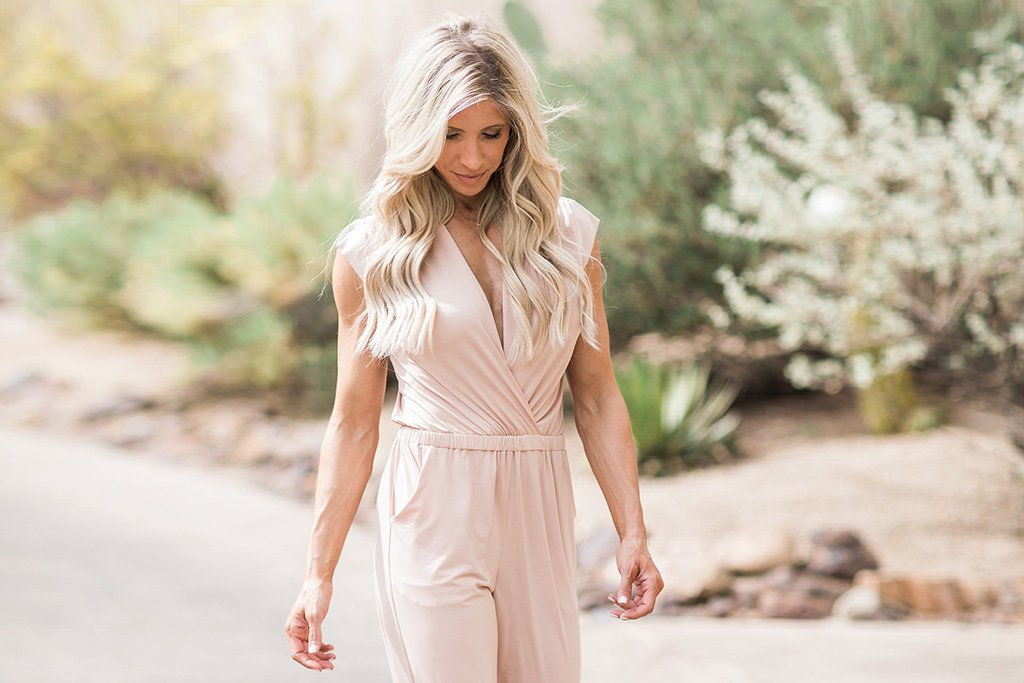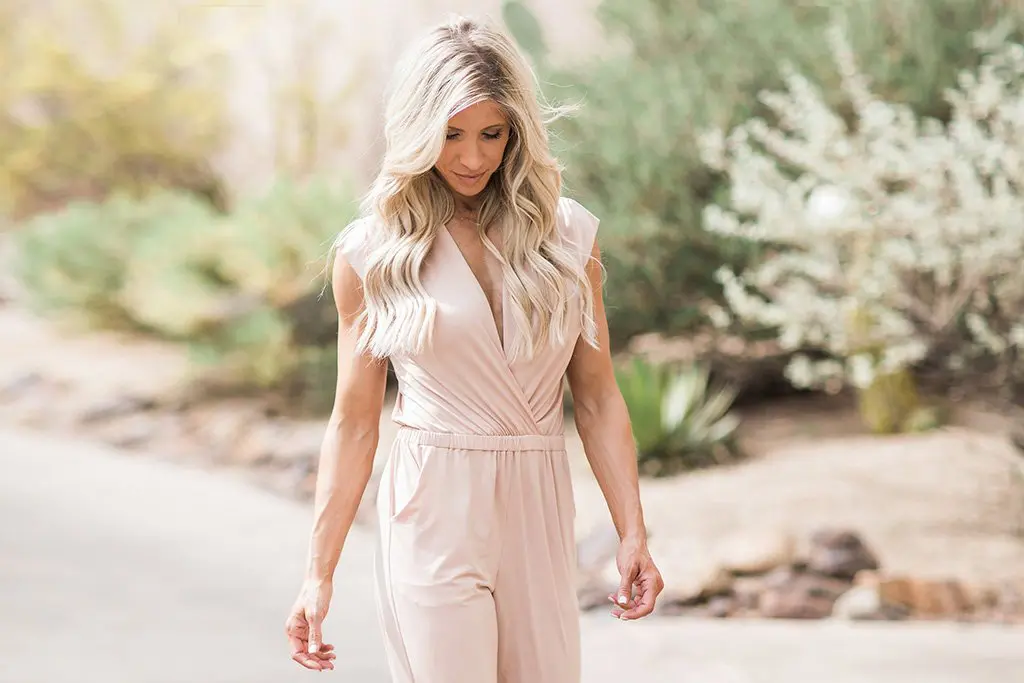 Outfit Details:
Ripley Radar Jumpsuit (black version here, similar here under $100, and similar here)
Jumpsuits aren't just for summer, ladies! You guys, you can pair a jumpsuit with a camel coat (especially the J. Crew one linked above) to transition a summer outfit into the fall for chillier nights.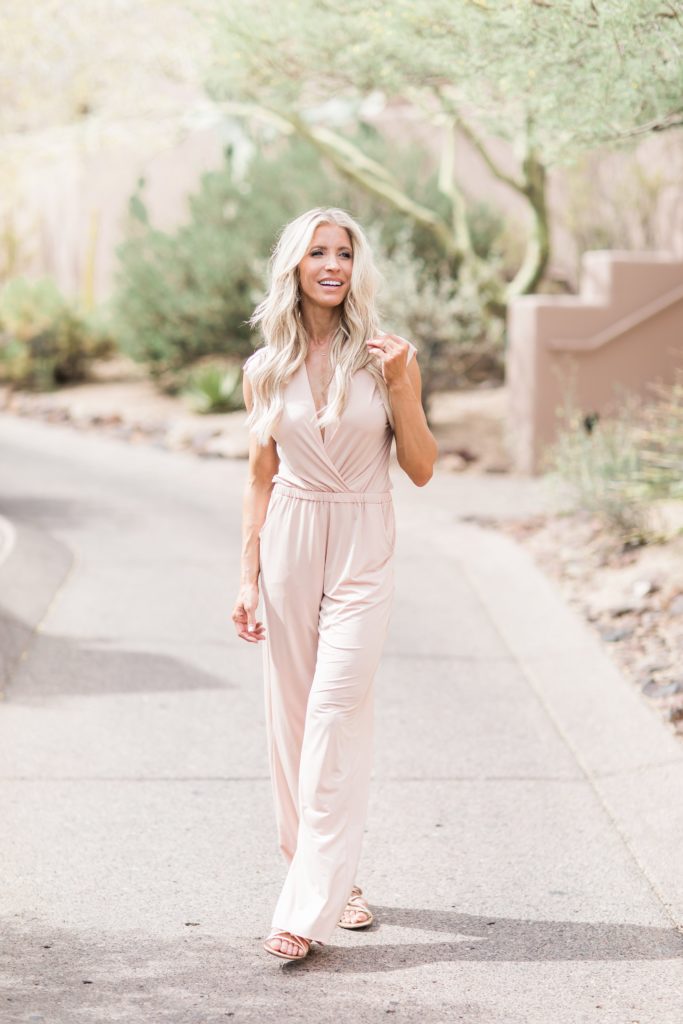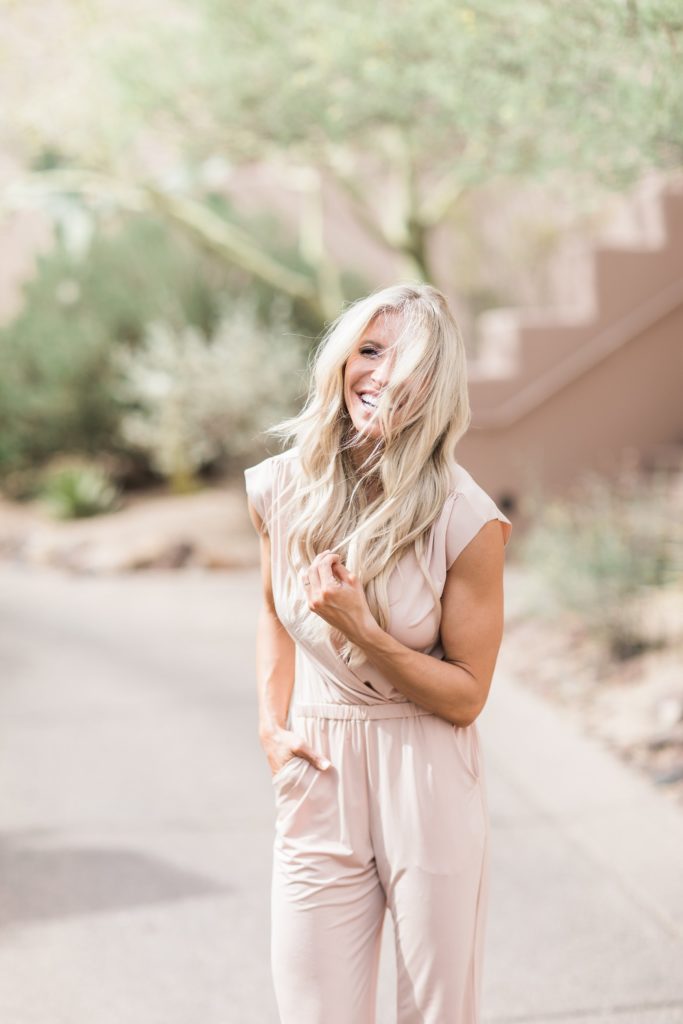 You know I'm obsessed with this nude jumpsuit because I've written about it here before. Jumpsuits are the perfect versatile outfit that you can style in so many ways in so few minutes. Pair it with your favorite sandals for a sophisticated daytime outfit, throw a jacket on over top for parent-teacher conference, or spice it up with your favorite heels and jewelry to meet the other moms for the after-PTA-party. Hey, it's a thing, right? 😉
Click here for my top tips on how to wear a jumpsuit ?
Wrap Top + Jeans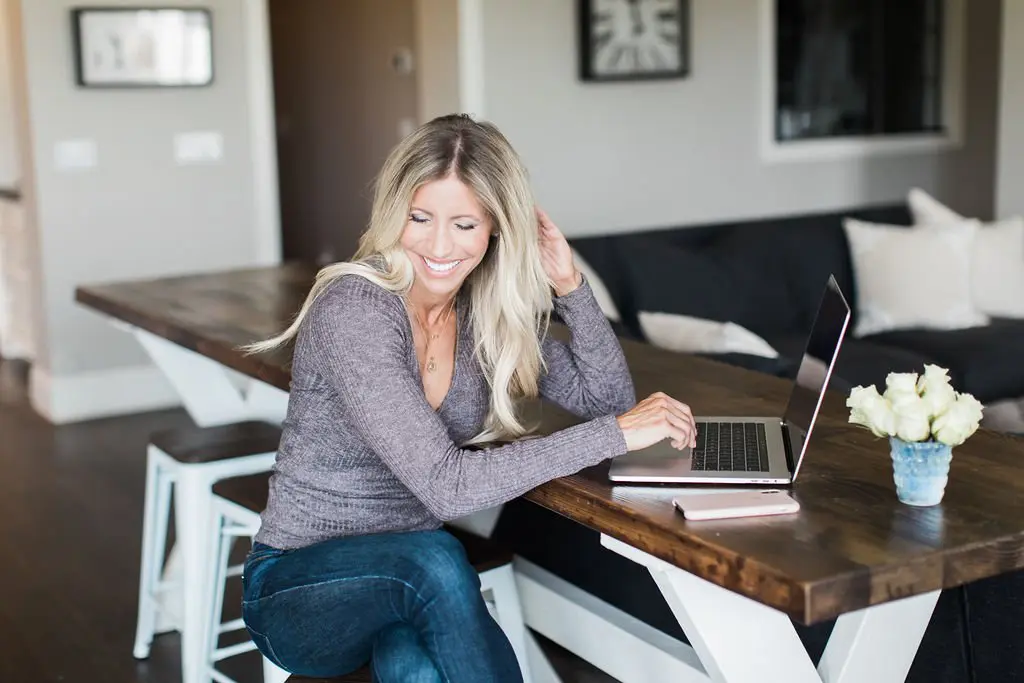 Outfit Details:?
Madwell Faux Wrap Top (similar here under $40, also love this wrap top ), STS Blue Jeans (bonus: under $40)?
Let's be honest: If I'm not running around in my leggings and sneakers, you can find me in my favorite pair of skinny jeans. Now that we're transitioning into fall?which is still like 100 degrees in Arizona…;), it's the perfect time to throw on your favorite sweater (or in this case, my favorite wrap top), grab my Pumpkin Spice Latte (or Marshmallow Dream Bar), and head out the door. This outfit is the perfect one to pair with your favorite boots for family date night under those Friday night lights!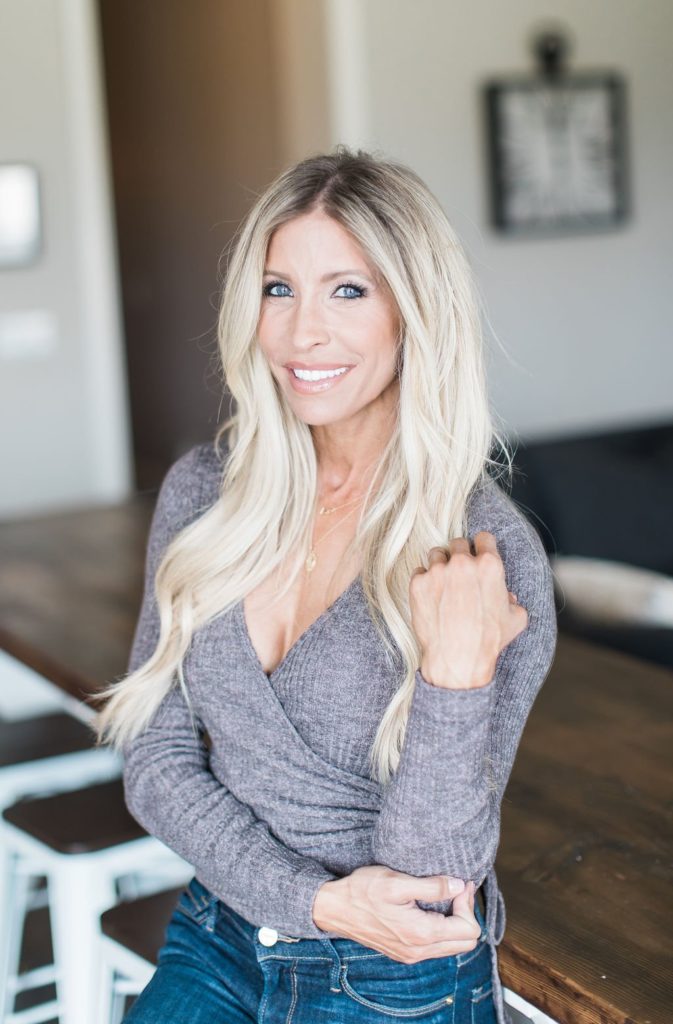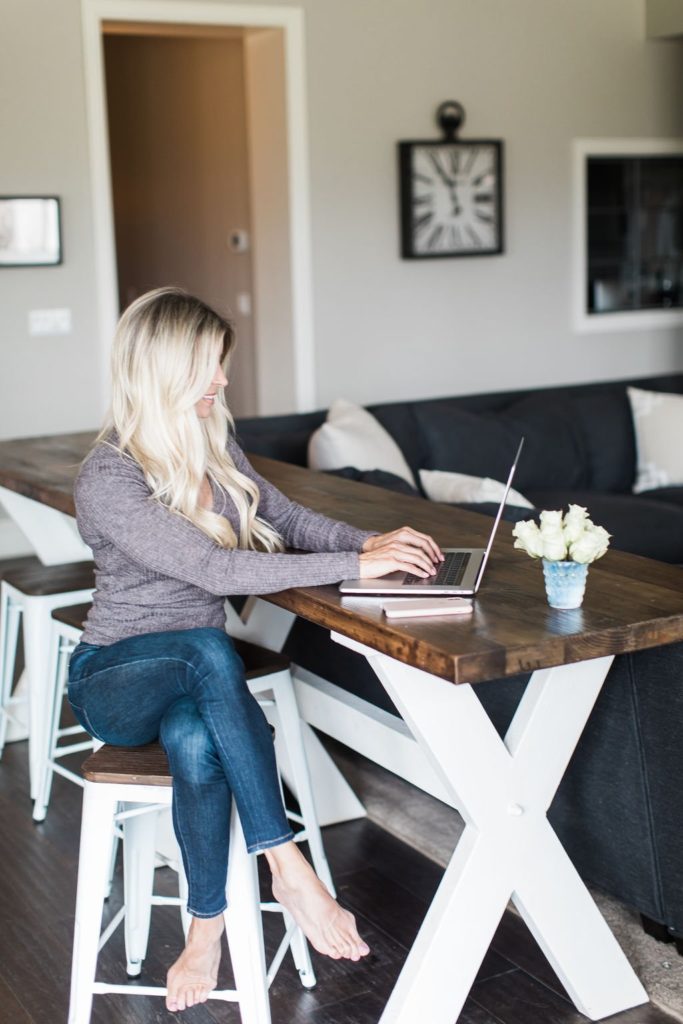 Photos by Ashley Burns Photography
Looking and feeling our best definitely deserves an A in my book, and these simple style ideas are easy enough to knock out of the park but gorgeous enough that you'll be the envy of all the other moms in the pickup lane! 😉
xo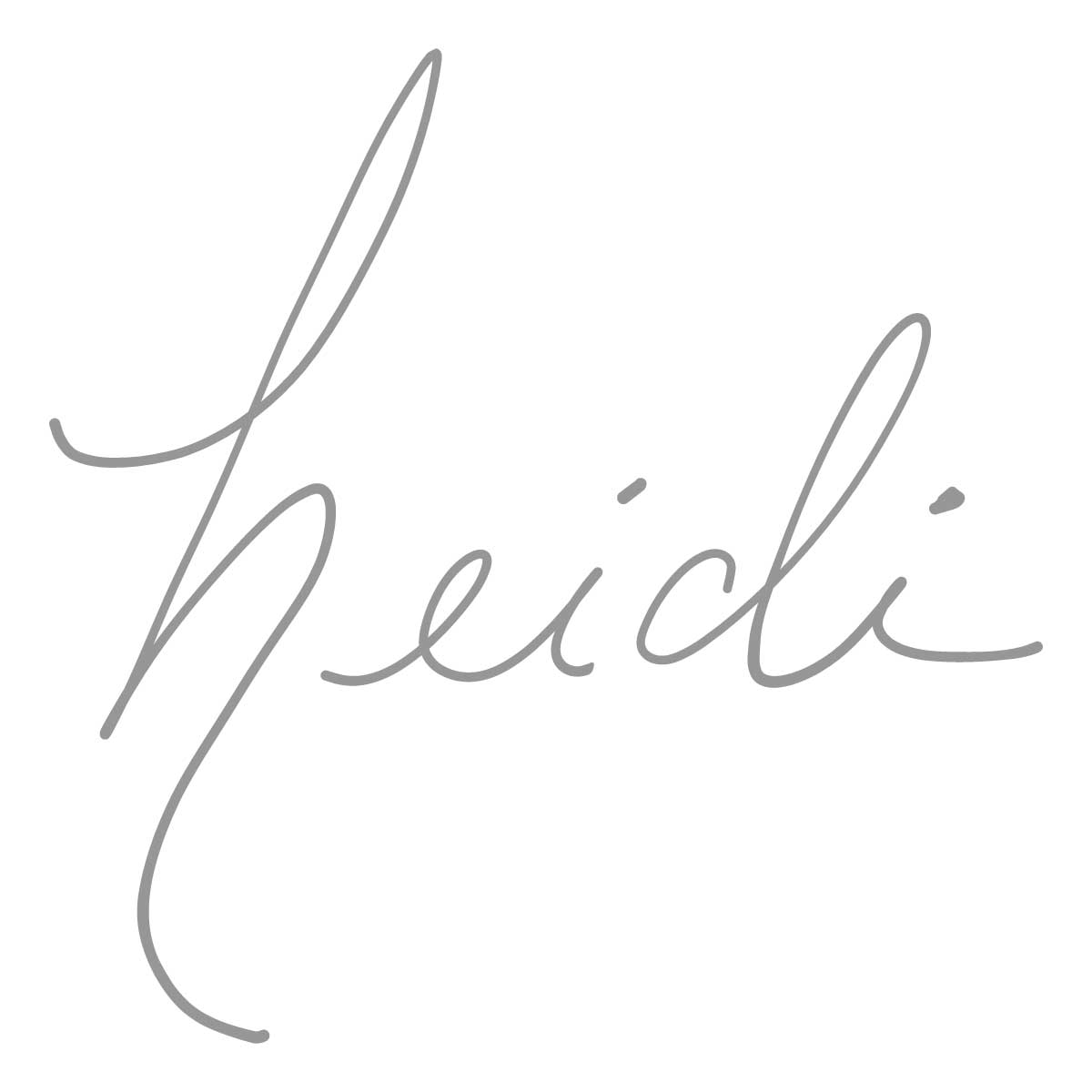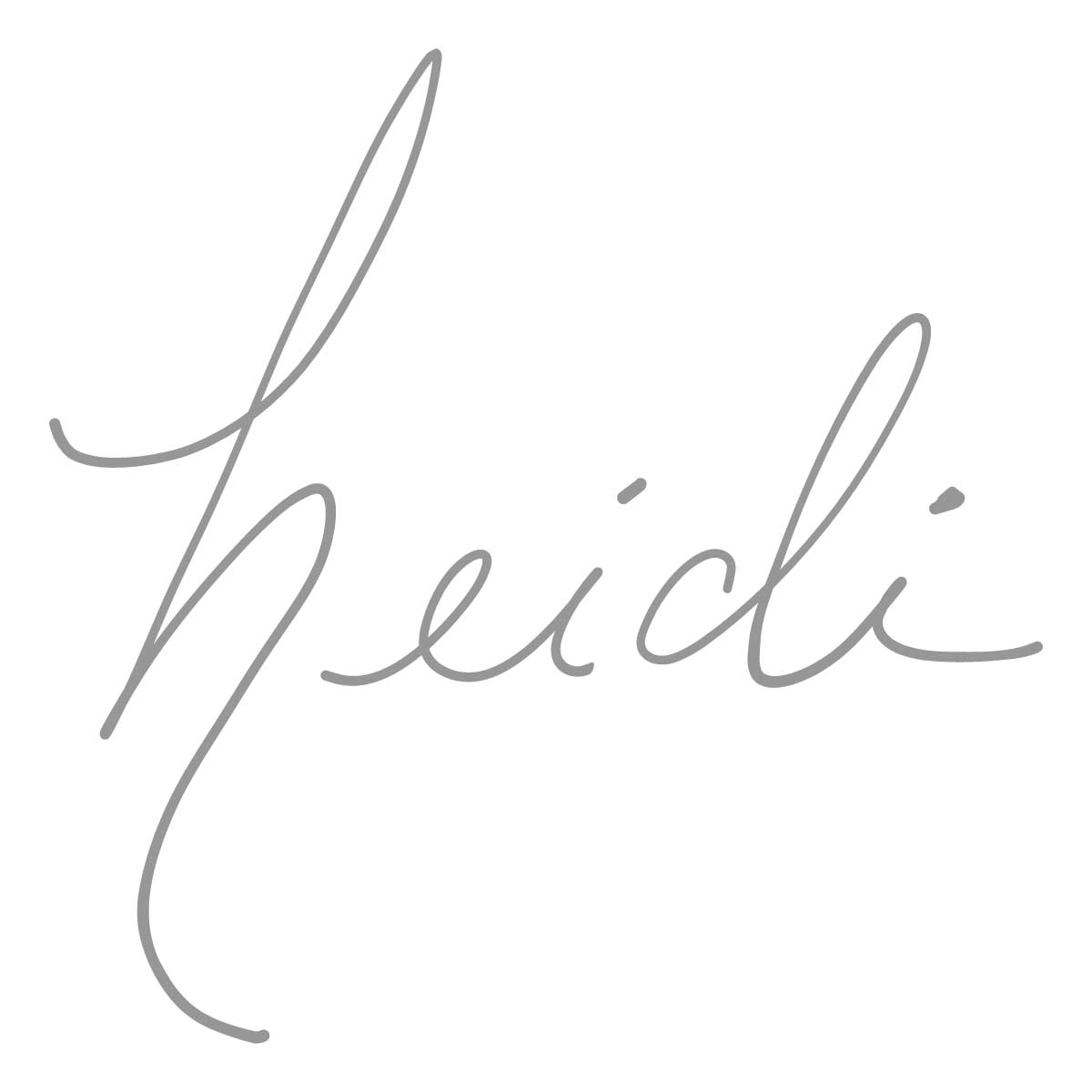 Related reading:
Back to School = Back to You: Busy Mom Power Promises for Transformation Success
Busy Mom?s Packing Hacks: Top 5 Vacations Essentials
Easy Date Night Outfits for Busy Moms
Daily Makeup Routine for Busy Moms
What?s in My Gym Bag | 10 Gym Bag Essentials