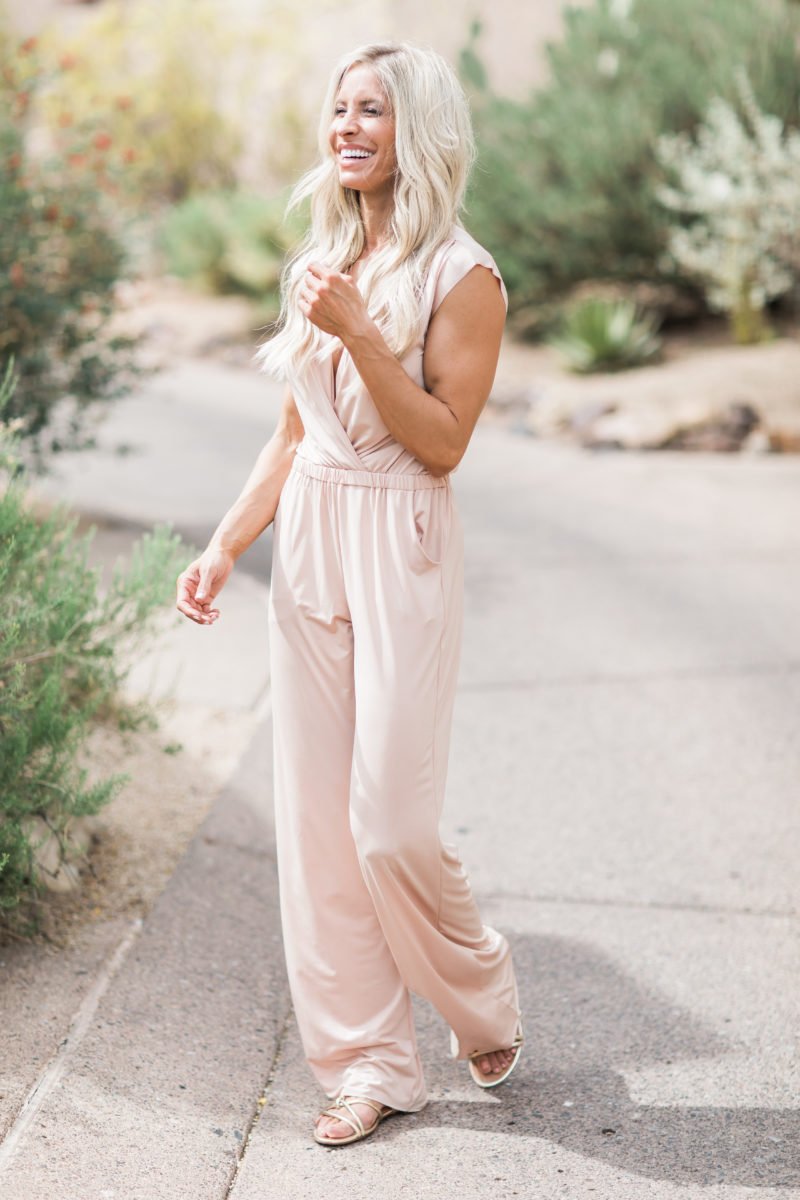 This week, Chris and I started out by visiting the Big Apple for some media + meetings. You know by now I'm not much of a dressy girl, and can most often be found in gym clothes or jeans + a back-tied tank…even for these kinds of trip! (I know…oye.). This trip, however, I jumped out of my comfort zone and into a…jumpsuit! left my gym clothes at the hotel and hit the town (ie. Megyn Kelly TODAY + magazine publishing houses) with my newest wardrobe obsession: This absolute perfect comfy, cozy, but totally stylish nude romper.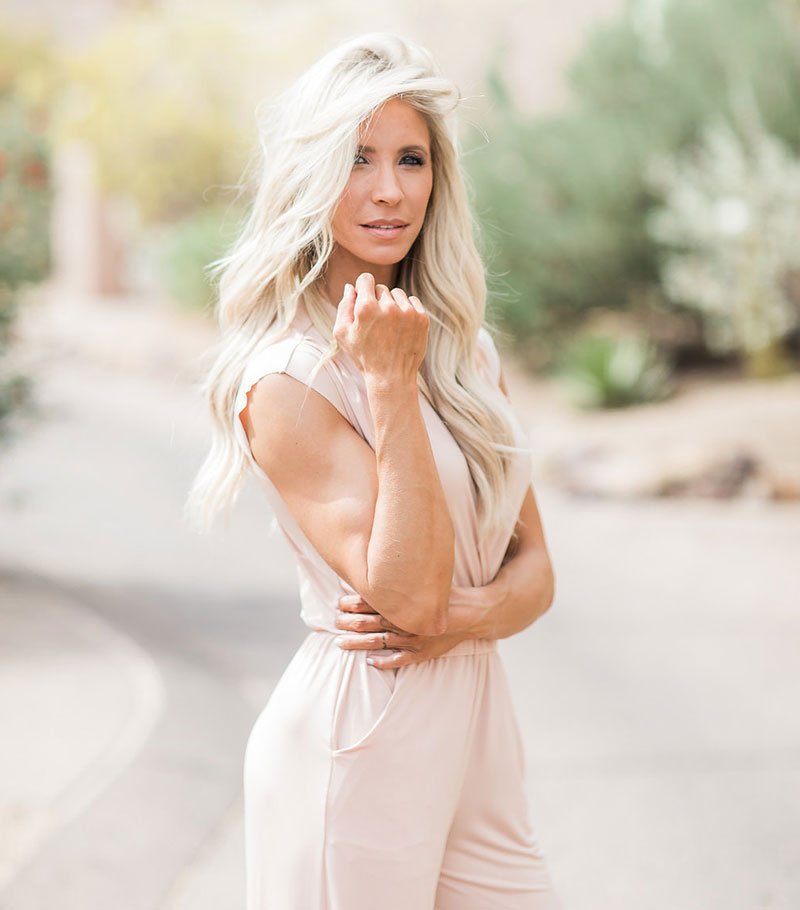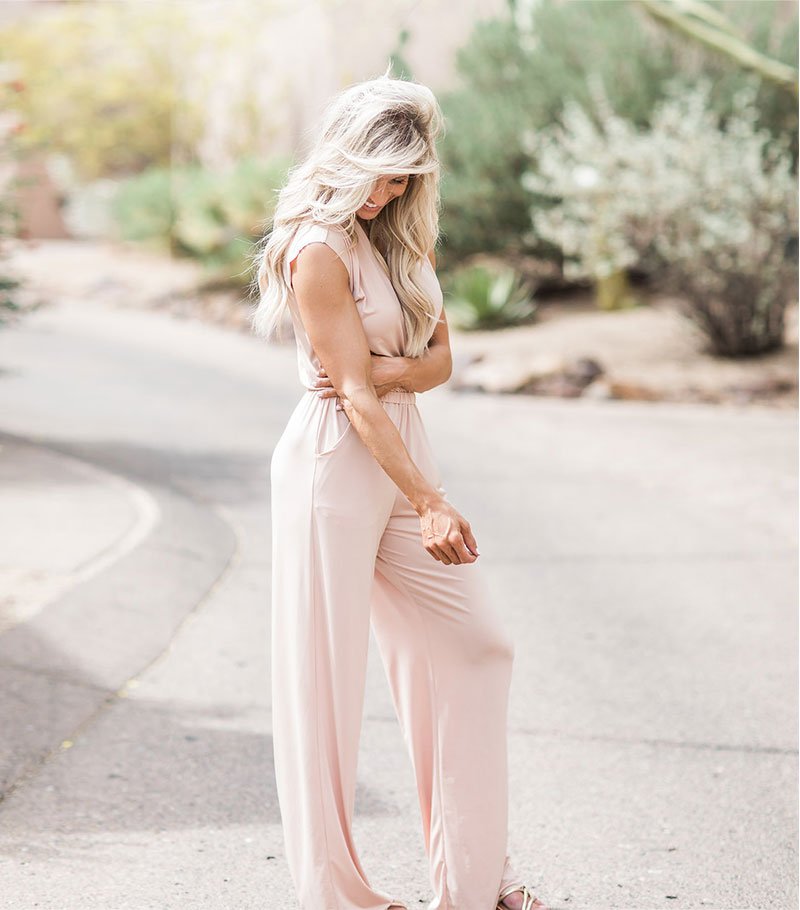 After I posted this candid shot of Chris and myself in the green room of Megyn Kelly TODAY, I was literally flooded with requests about my new staple for date night or any night! I don't blame you…it's definitely one of my new favorites too. So as promised by me on social media, I dug up the deets for you…because sometimes us moms just need to put on a nice outfit and go out?even if it's just to the local coffee shop. Ask and ye shall receive.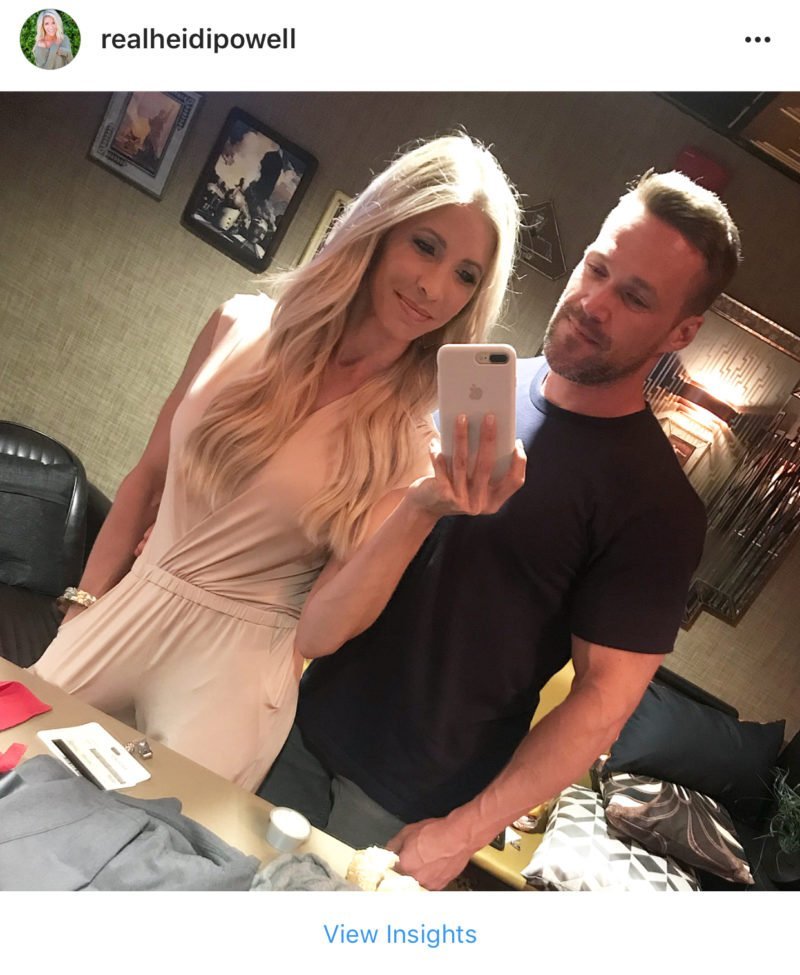 If you're thinking, "I'm not a jumpsuit girl," I hear you. I had the same thoughts myself. BUT the hidden secret about jumpsuits is that they are so flattering, and they feel like your favorite sweatpants, except that they look AMAZING.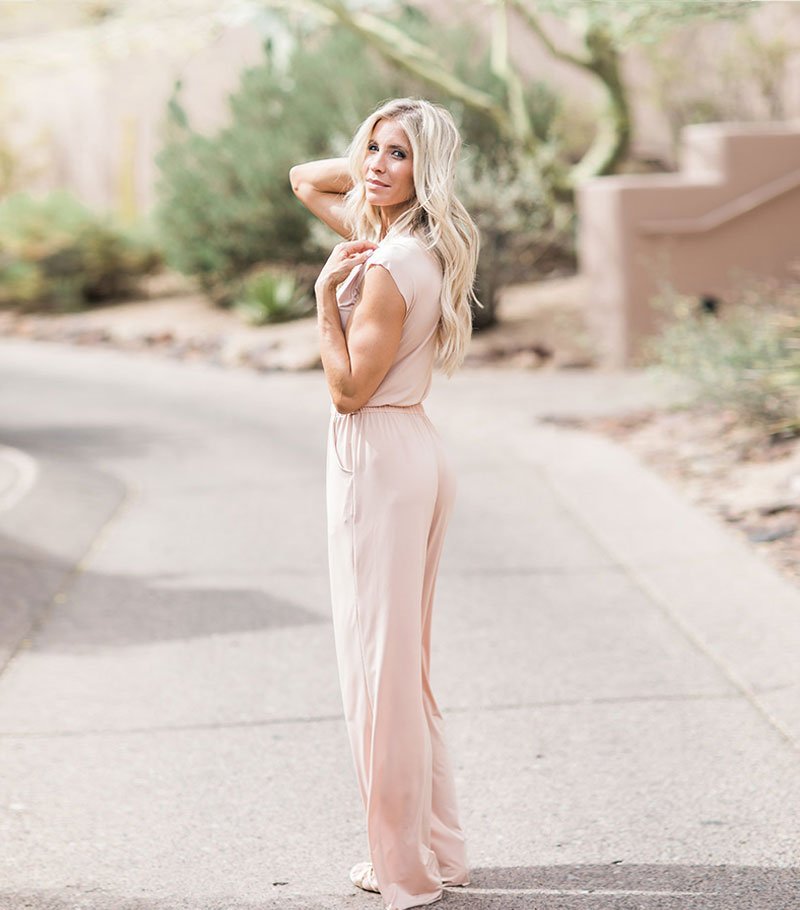 Outfit Details: Ripley Rader Jumpsuit (similar here for $79 in multiple colors | black version here | similar color here and budget-friendly under $40 here), Gladiator Sandals (similar here | Bonus: under $20)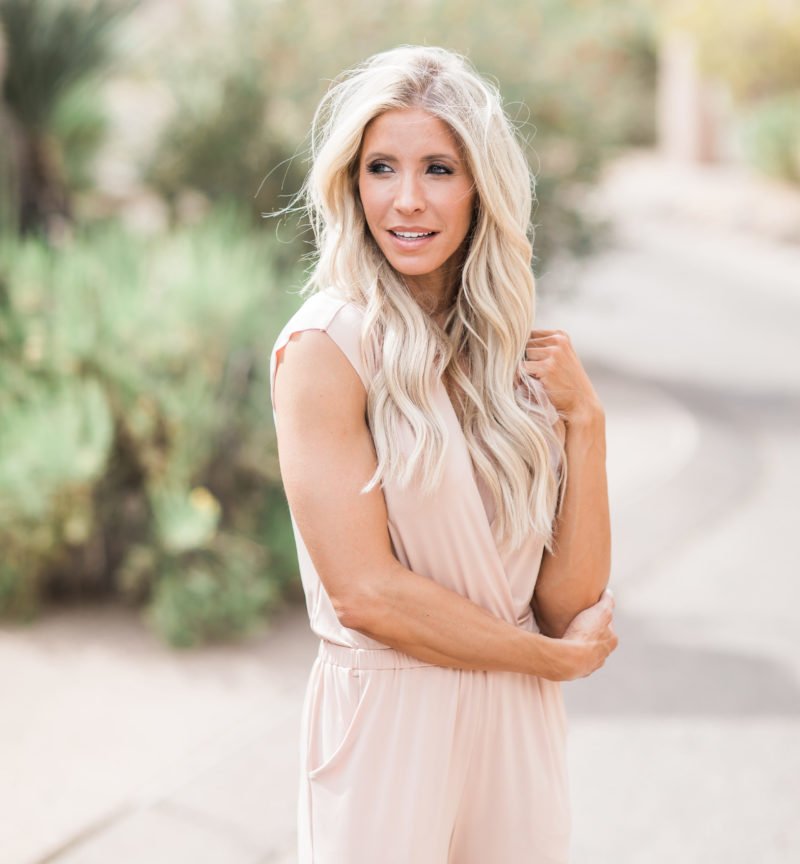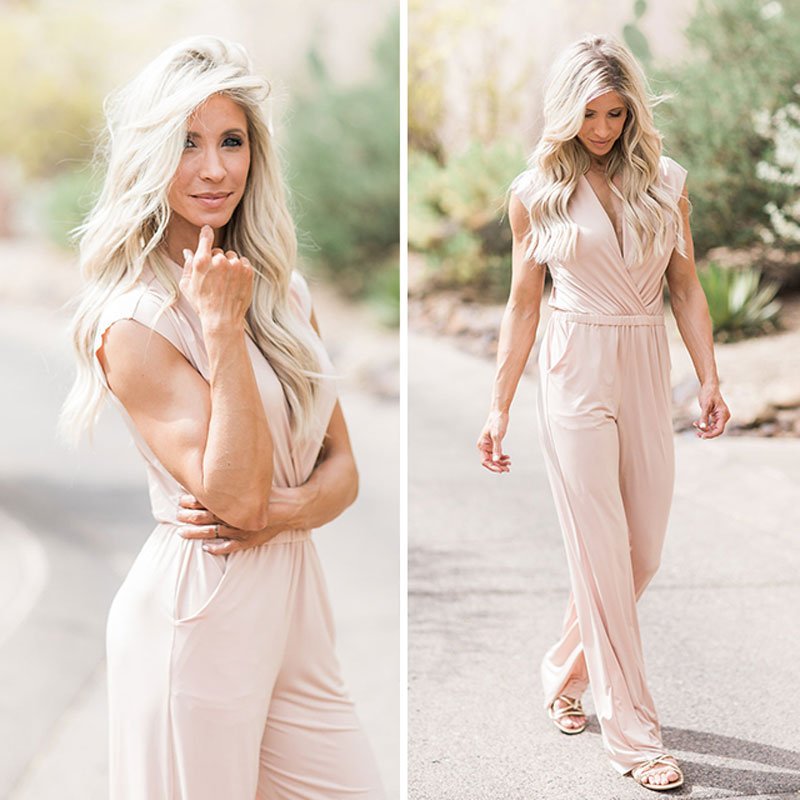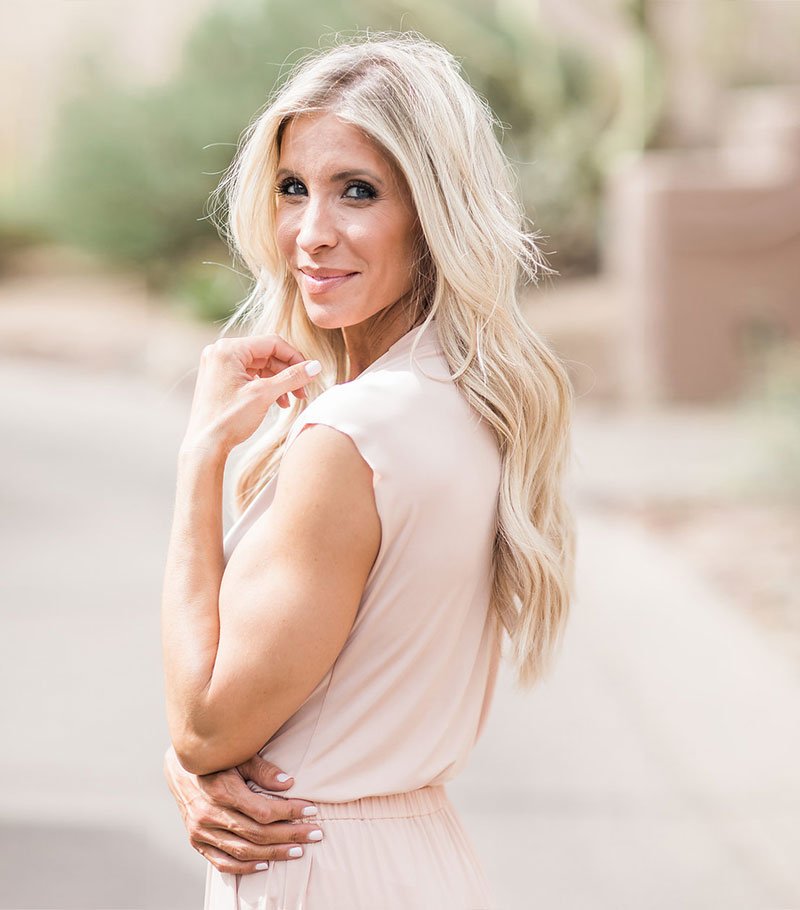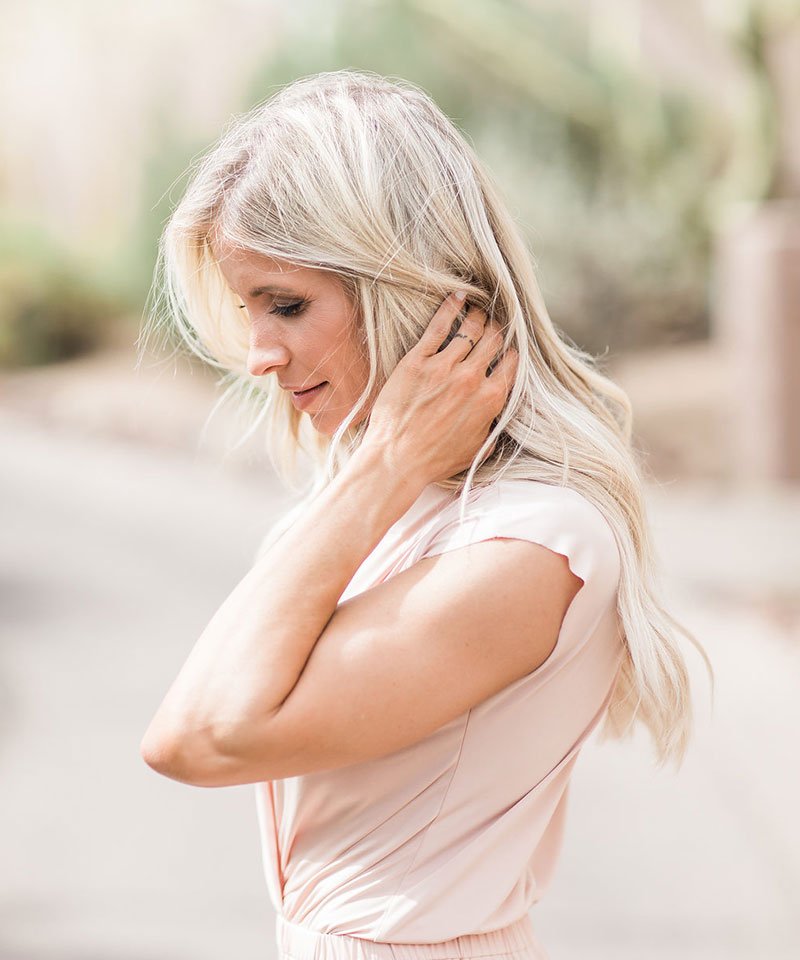 If you moms are like me, time is of the essence, so a jumpsuit is a no-brainer. You don't have to worry about what matches because the hard work is done for you, just like that. Throw it on, and you're instantly fashionable. Who doesn't love that?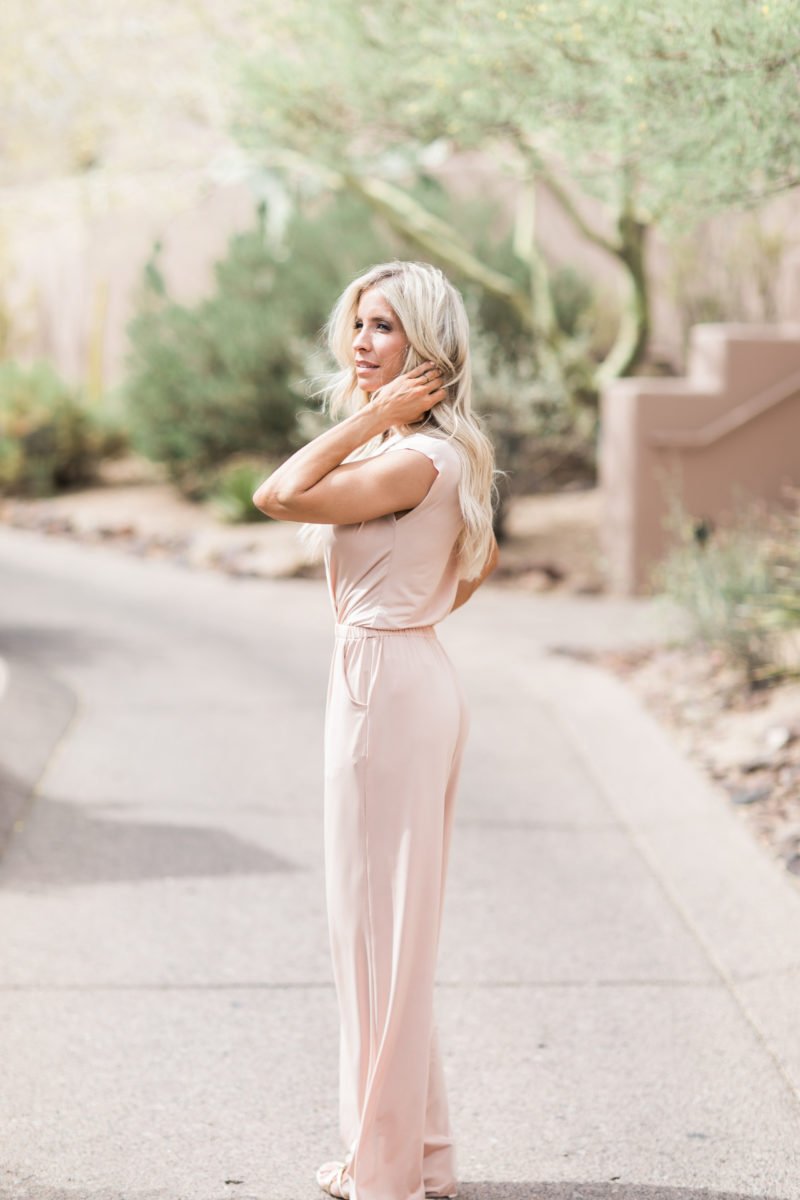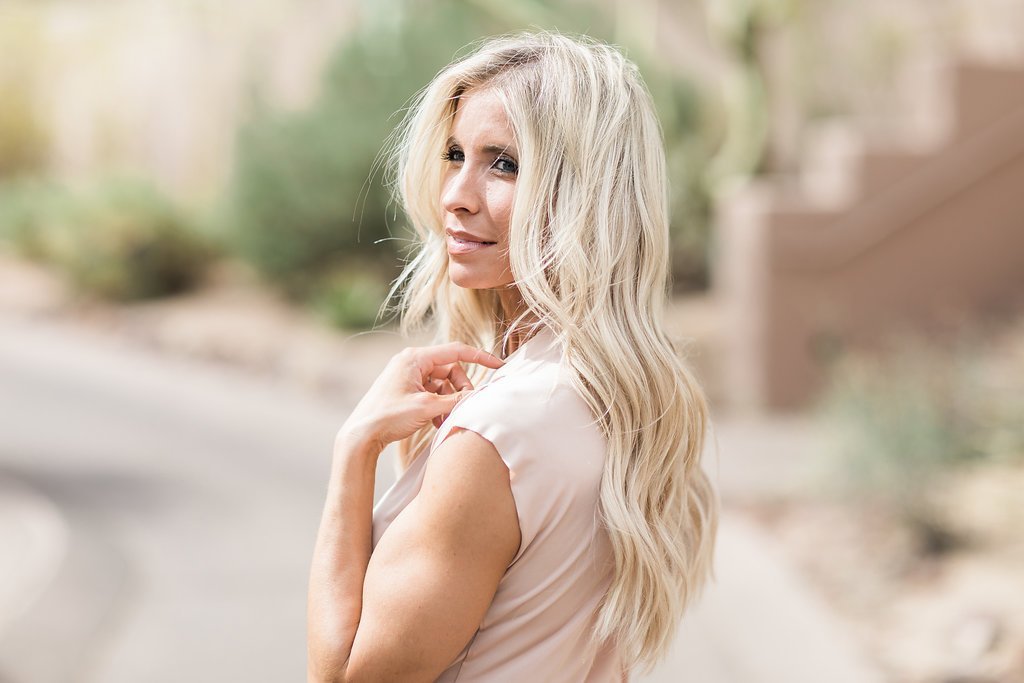 Top tips: A V-neck jumpsuit with an elastic waist will give you an hourglass shape (who doesn't love that?!). If you want to show some skin, having a cutout option keeps it cute and classy. If you're tall, go with a wide leg, and if you are more pear shaped, show off that collar bone by going with a strapless. The options are limitless, and I promise, you will find a jumpsuit that makes you look AND feel like a million bucks!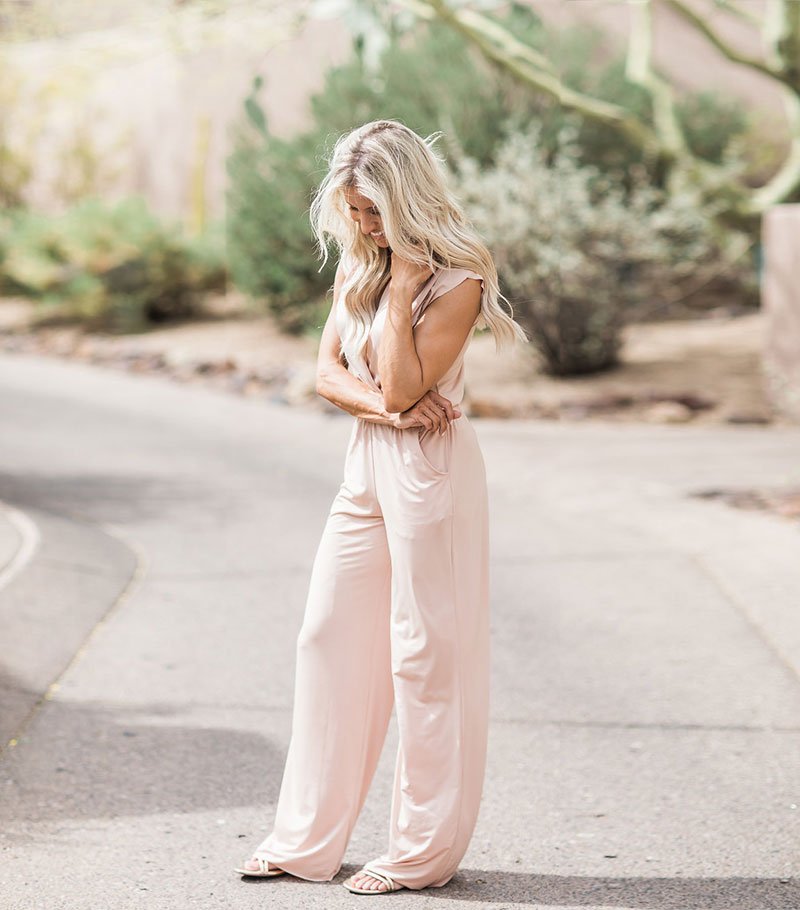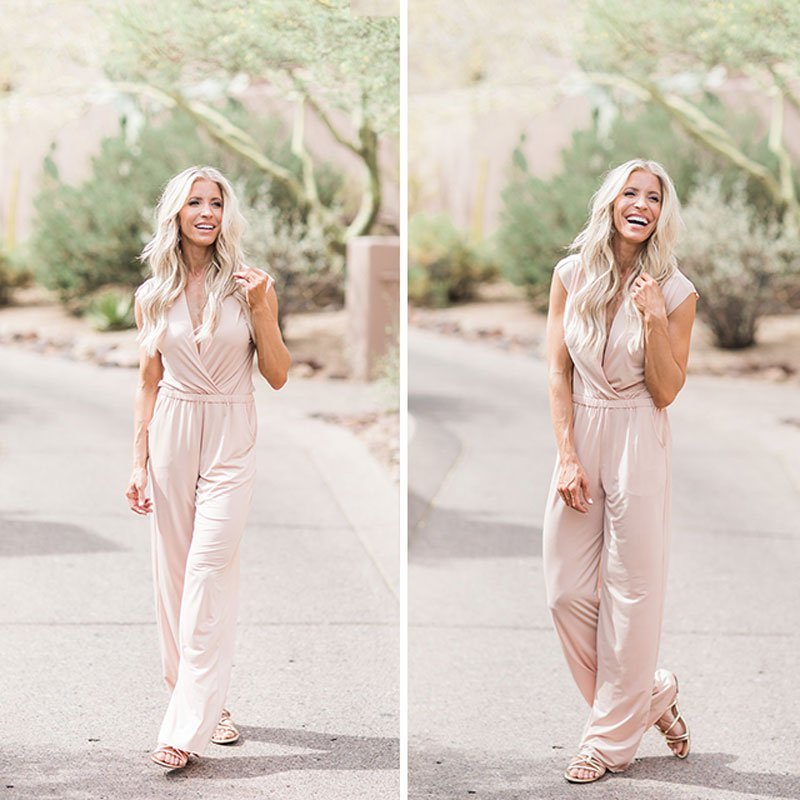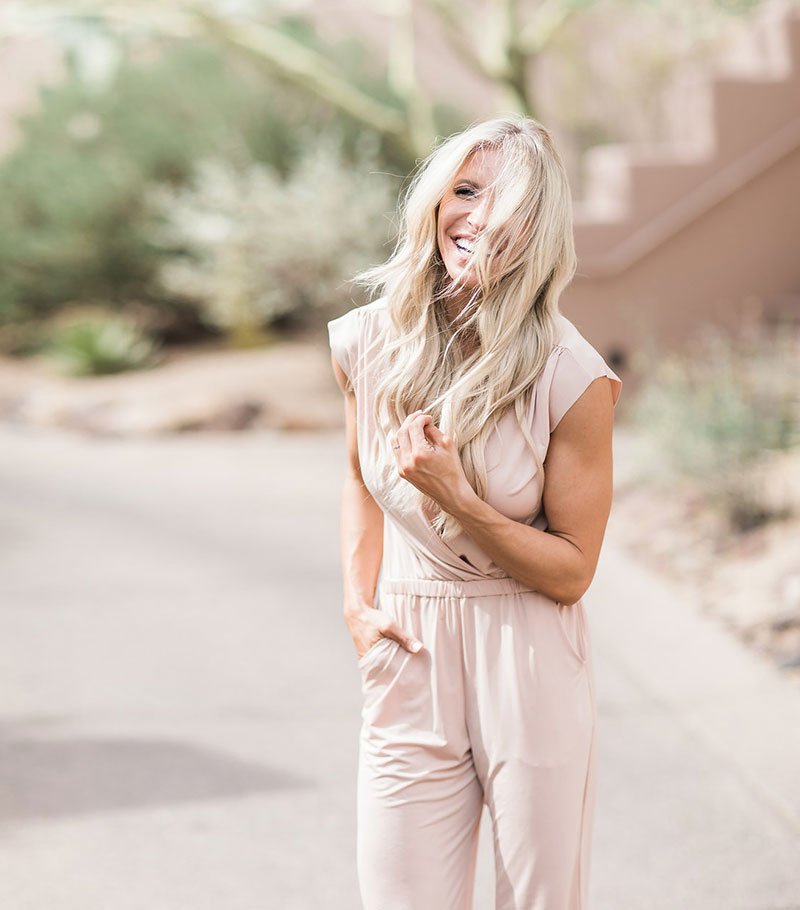 With summer months being about ease and comfort, this jumpsuit screams summer. From the color to the fit, dress it up or dress it down, either way you'll be ready to go in no time flat and looking stylish to boot! What's your summer go-to outfit? Share in the comments below!
xo,
Heidi
Related reading:
On a Scale of One to Zen || Dream-Worthy PJ Sets You Need in Your Life
How to Choose a Swimsuit for Your Shape and Size + My New One-Piece Obsession!
The Power of ?READY? || Plus Friday Faves: Jeans & Sneakers
Sparkle and Metallic Workout Gear Giveaway to Get You Moving
Friday Faves: Glam Up Your Gym Wear