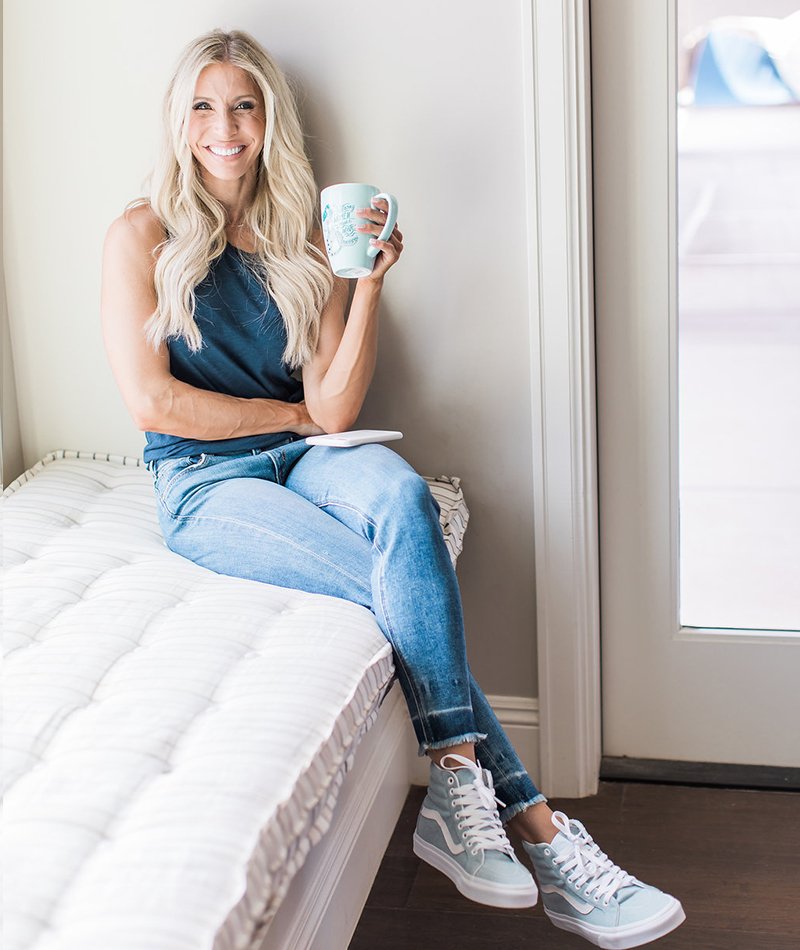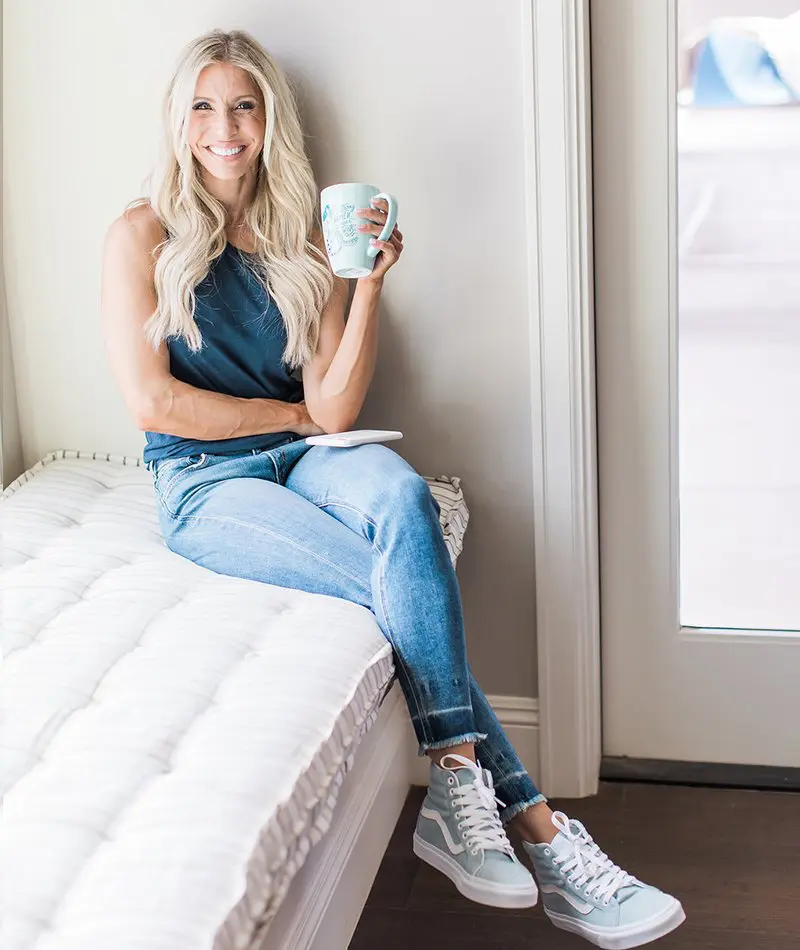 If you moms are anything like me, my days are long and my nights go very late! I often stay up and work long after my kids are in bed. Once I finally get to sleep, the last thing I want to do is wake up. It truly is the hardest decision to NOT press snooze on a daily basis. I love the days where I can plan to sleep in and get the rest I need, guilt-free. Being completely vulnerable here (honest moment), today I hit snooze over and over again and didn't get up until 9:30 (gasp!).?However, pressing snooze and not sticking to the commitment to get out of bed is not the best way to start the day.
Research has proven that people who have a morning routine (shower, get dressed, eat breakfast) set themselves up for a more productive day than those who don't. It is SO tempting for me to wake up and go right into work mode without taking the time to get ready. It's not about putting makeup on, a perfect outfit, or feeling pretty, it's about accomplishing something at the start of your day that sets the tone for the whole rest of your day. If you follow your morning routine, you won't have to turn anything down because you "aren't ready." You can tackle anything the day throws at you! The power of being READY is so important in our lives. Here are some of the simple things I wear that help me feel ready during the day.
When I'm not in workout clothes (which many days is my version of ready), I'm in my favorite jeans and sneaker combo. With countless options like high waisted, frayed edges, and tulip hems (yes, that's a thing), it's important to know what pairs well and how to invest in the perfect fit.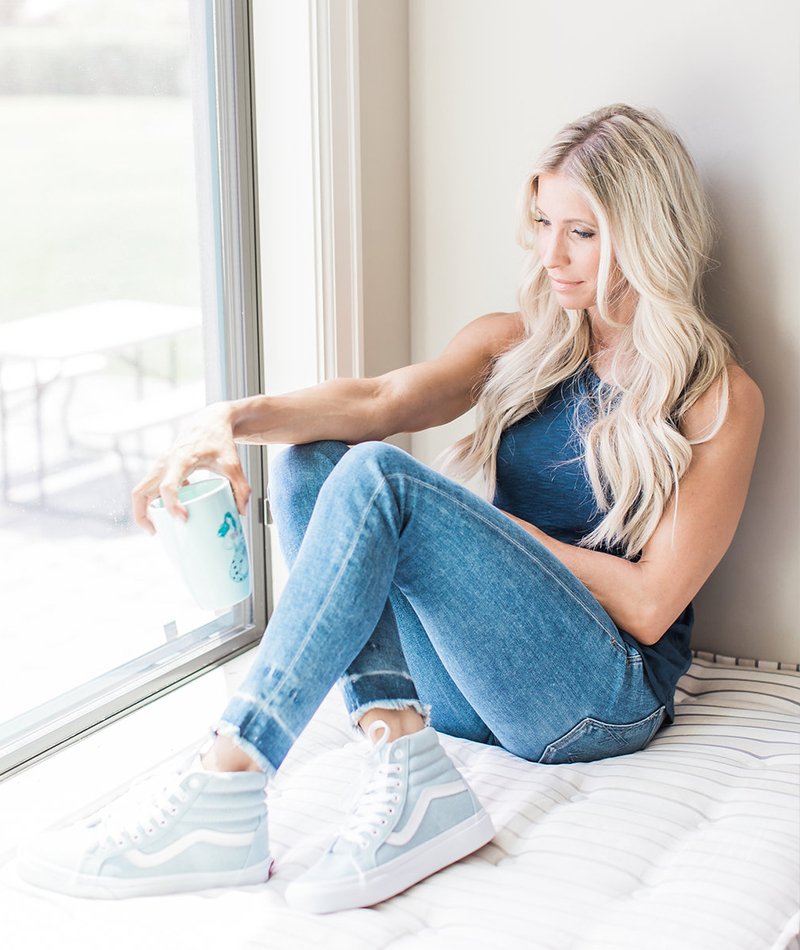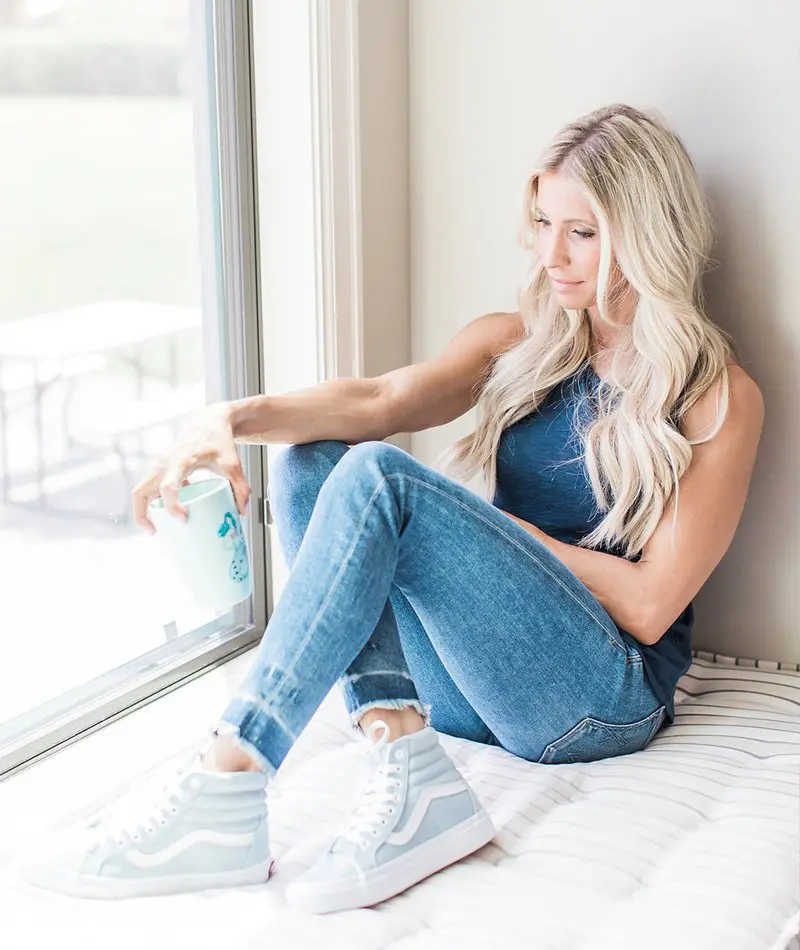 ?My go-to for jeans and sneakers?that can take you from carpool to date night, all while feeling just as comfortable as you would in your favorite workout gear plus some of my favorite budget-friendly options too!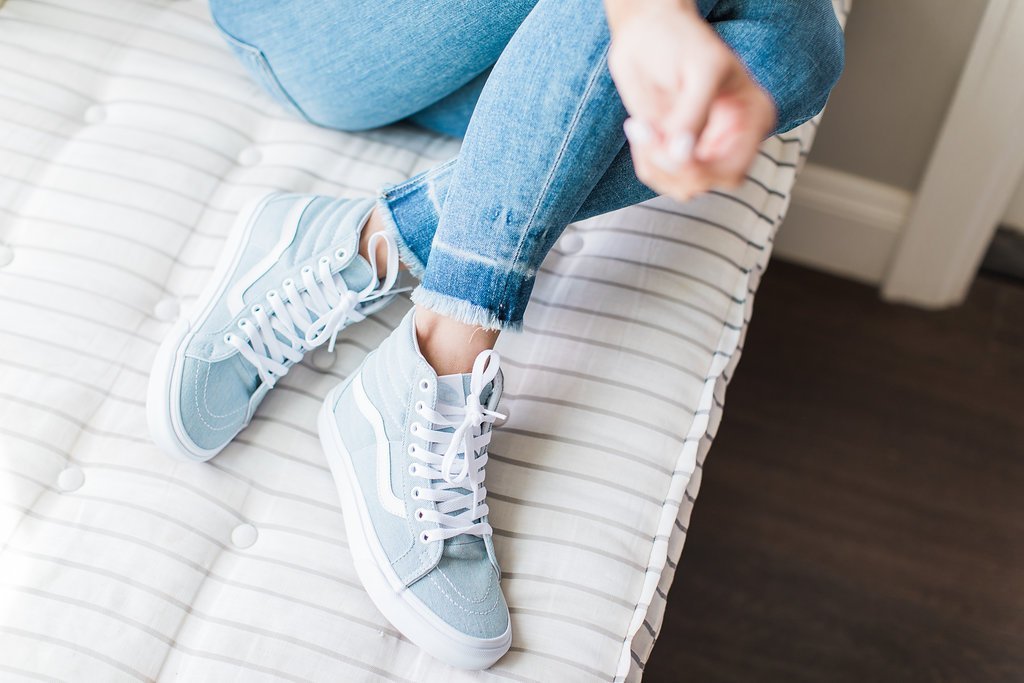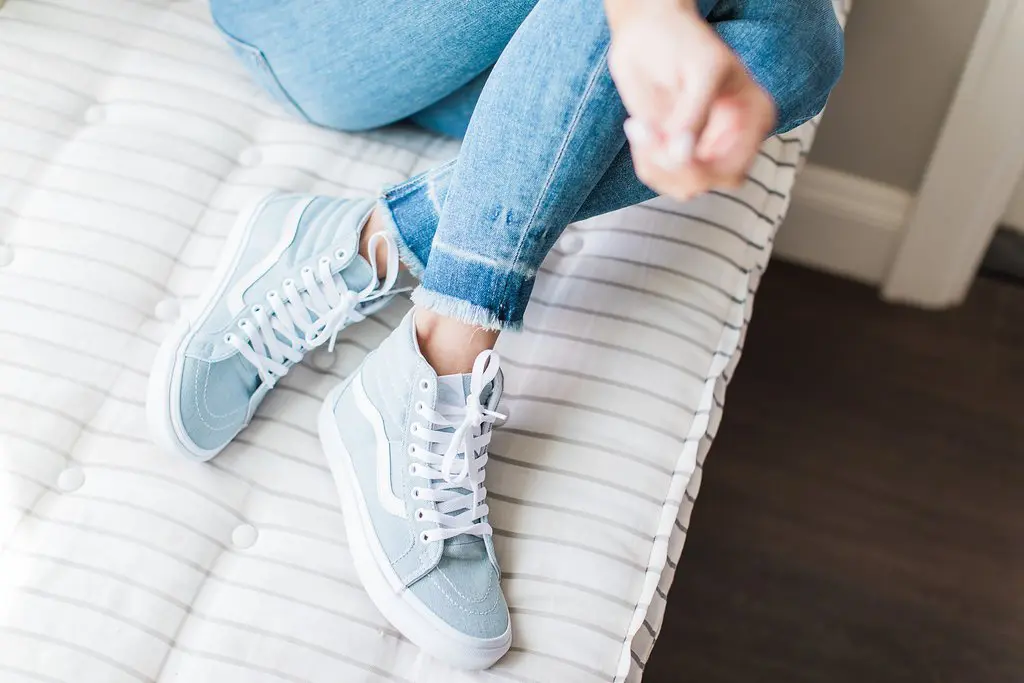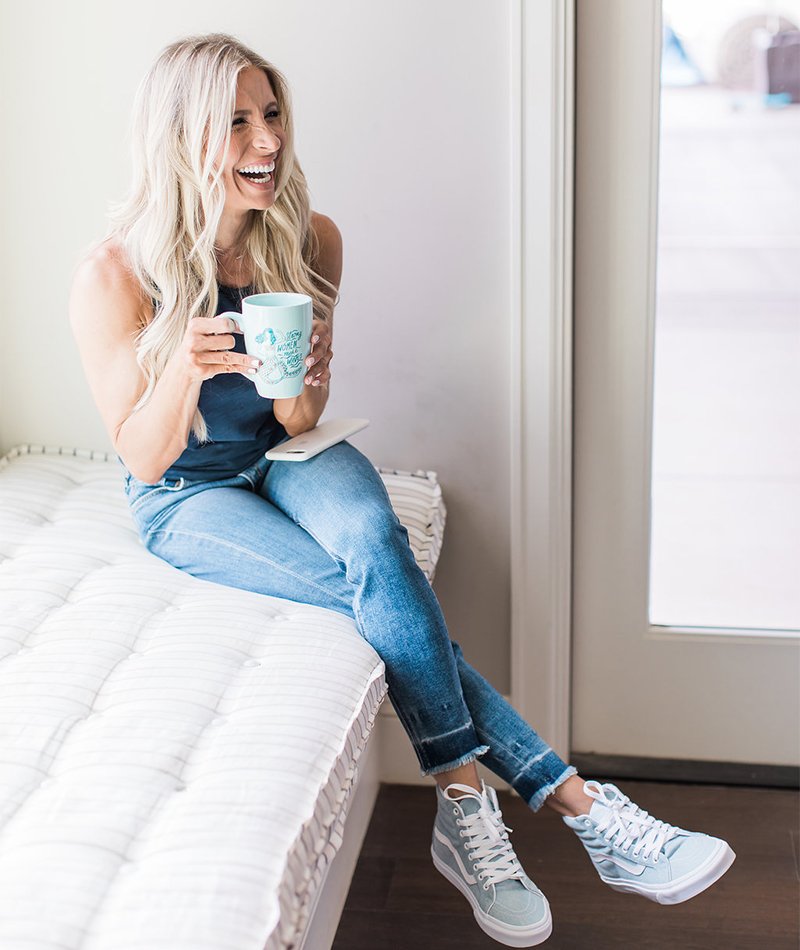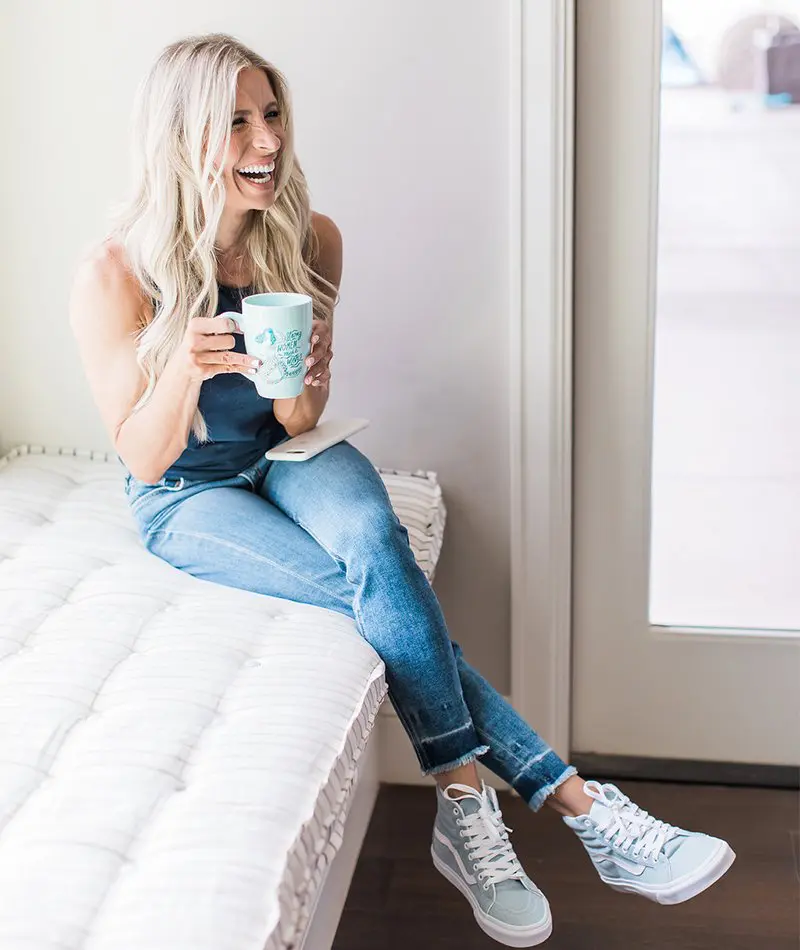 Outfit details: J.Crew Tie Back Tank, McGuire Jeans (similar here), Vans High Tops?(also available in blush), Mug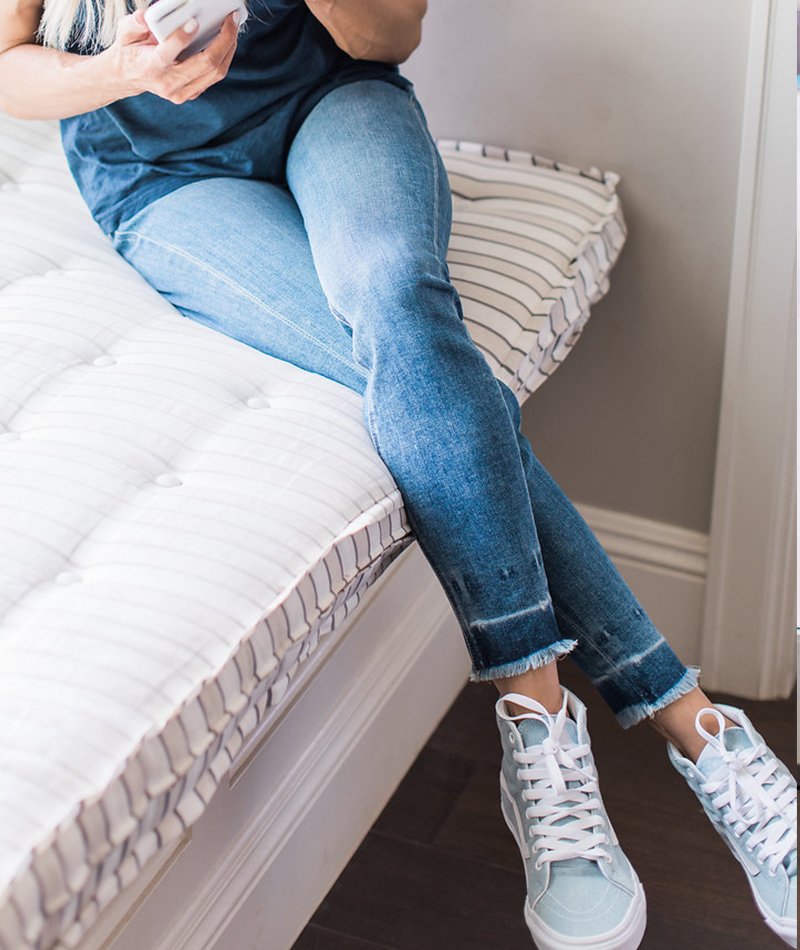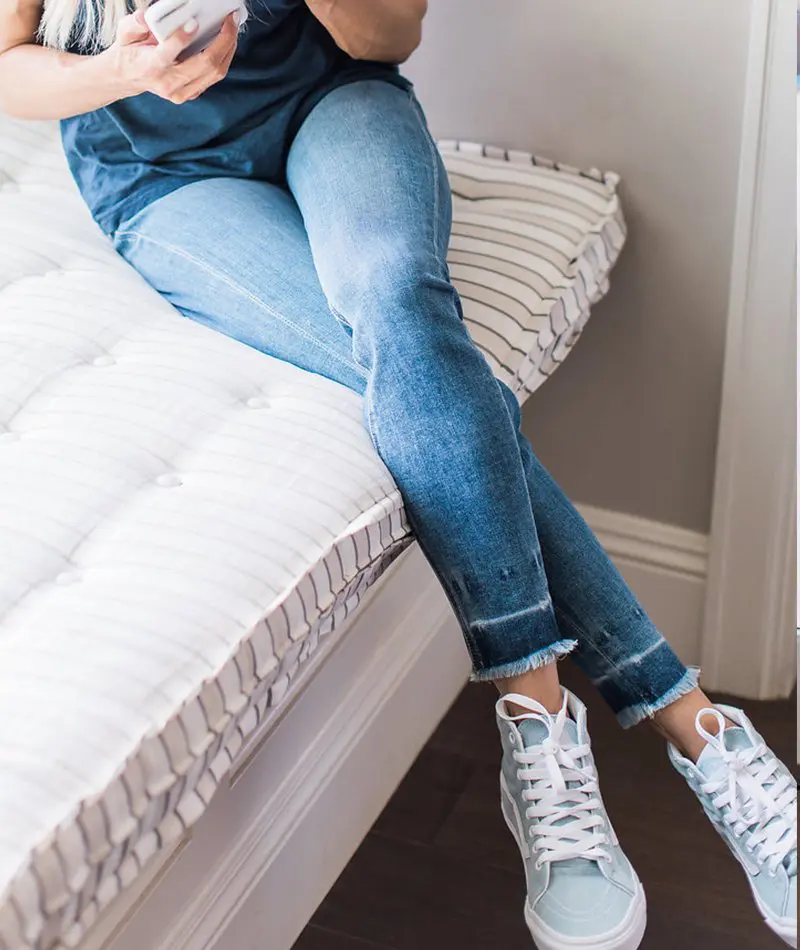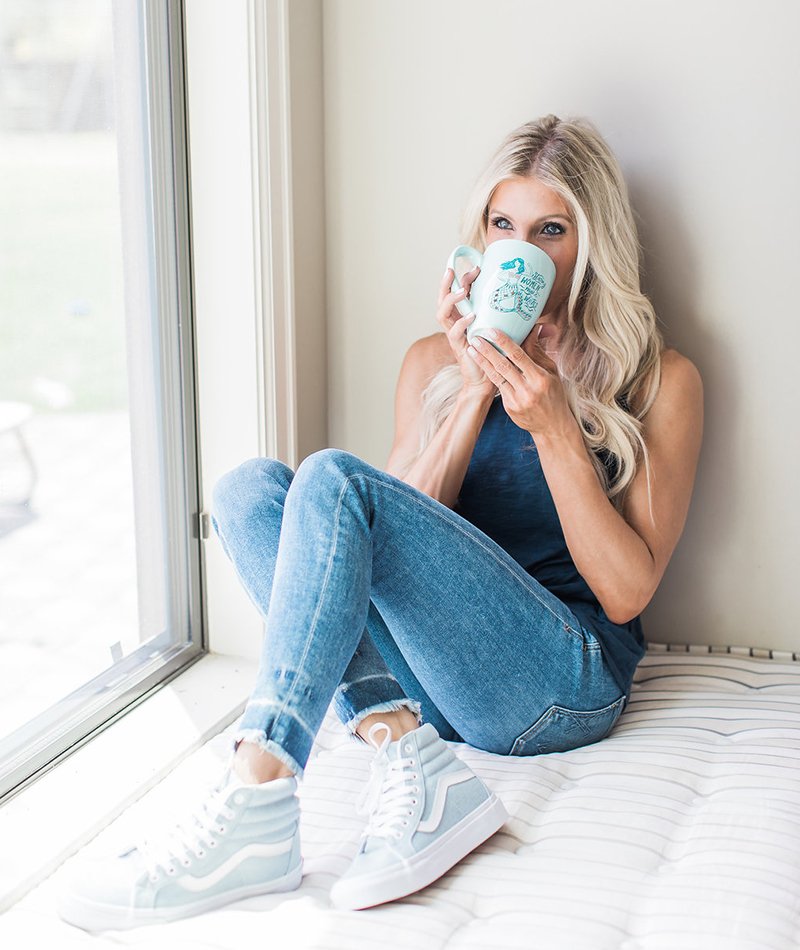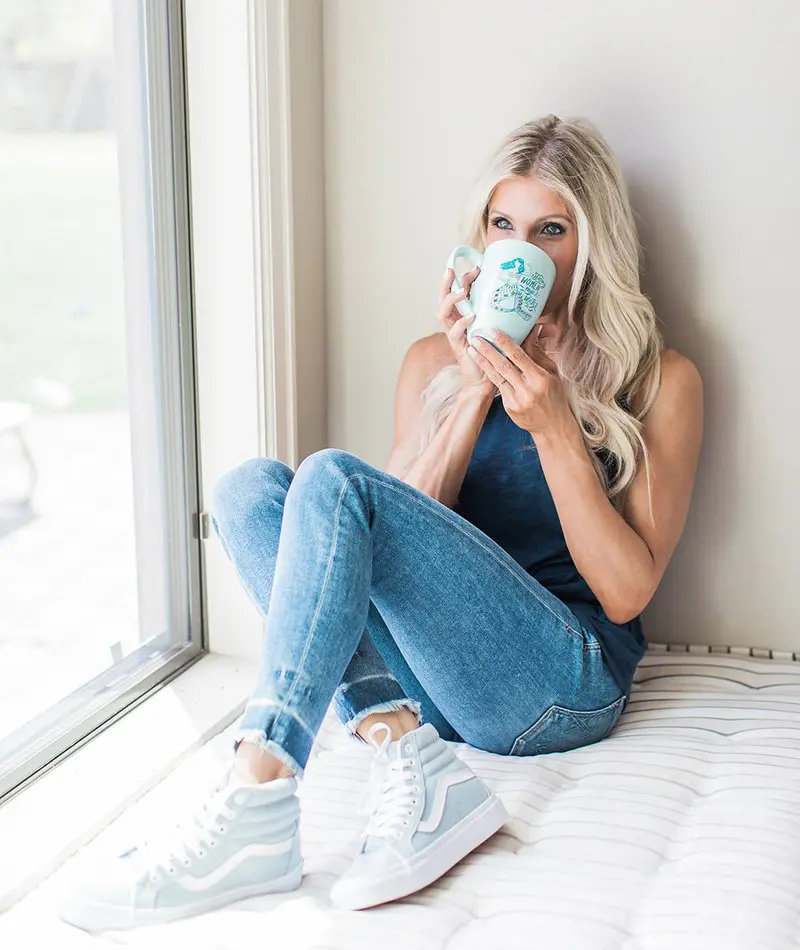 I keep a mix of lengths, washes, and brands, which is important for finding a look you feel comfortable in day-to-day in my closet. My most worn jeans are?these McGuire Jeans, but I also love more budget-friendly brands like Madewell (specifically these) and STS Blue (similar to my McGuire jeans above, BUT come in UNDER $30!). It's 100% possible to get an amazing looking, and most importantly, comfortable pair of jeans on a budget! For a more tailored look, you can never go wrong with a dark wash skinny jean (or these light wash Top Shop jeans now 50% off) and booties (like these peep toe booties for only $40!) or flats (like these Saludos).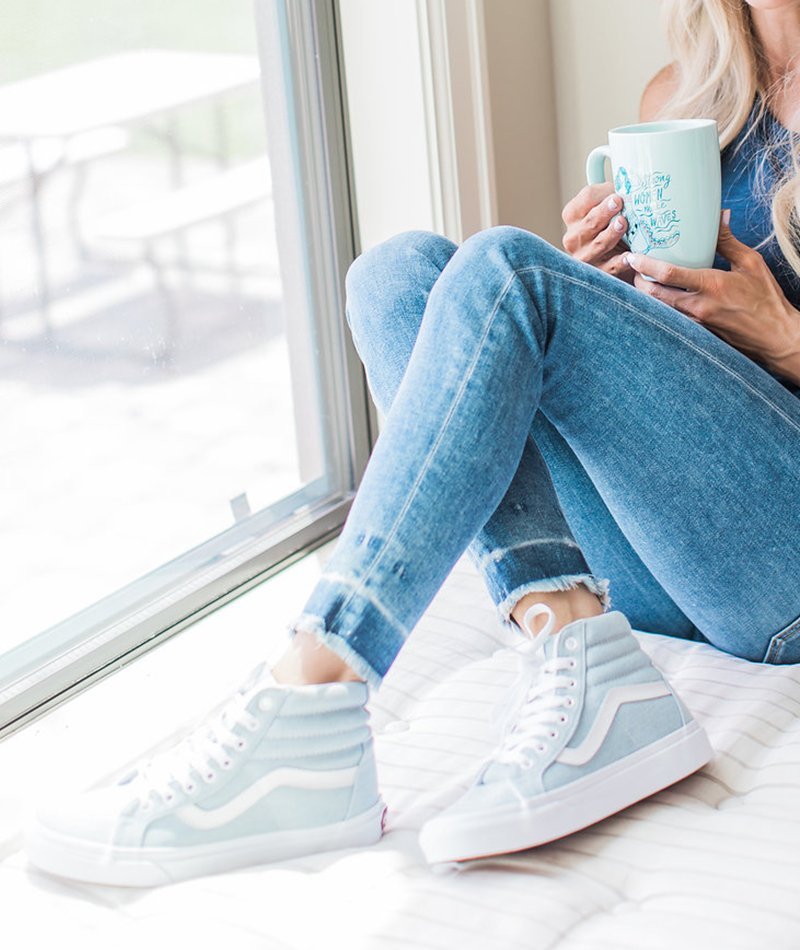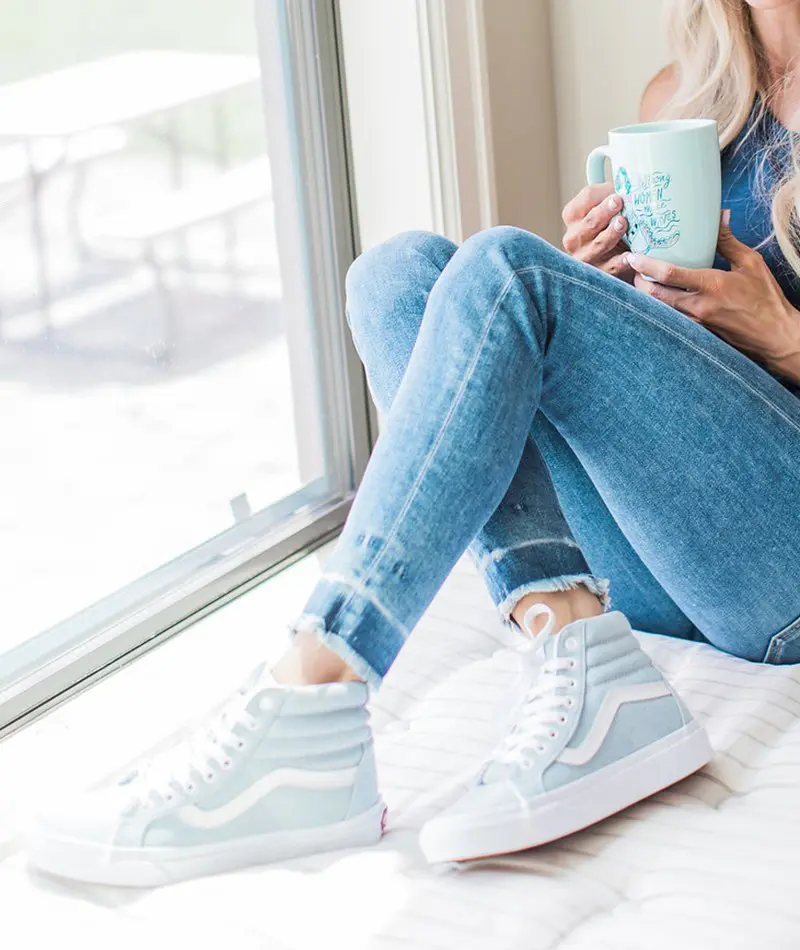 My top tip: If you're wearing sneakers that make a statement (or high tops), show off some ankle. Either cuff your jeans or pick up an ankle pair (frayed or hemmed, you can't go wrong). Bonus: Make sure your socks don't show by wearing a pair of no-show socks like these?it's a total game changer.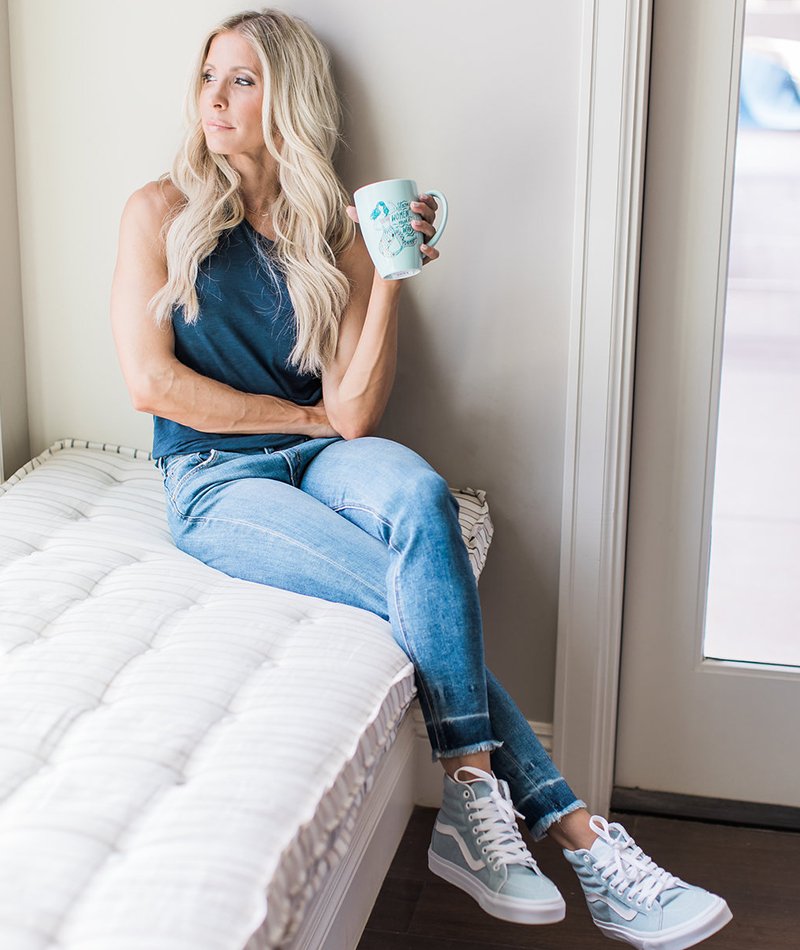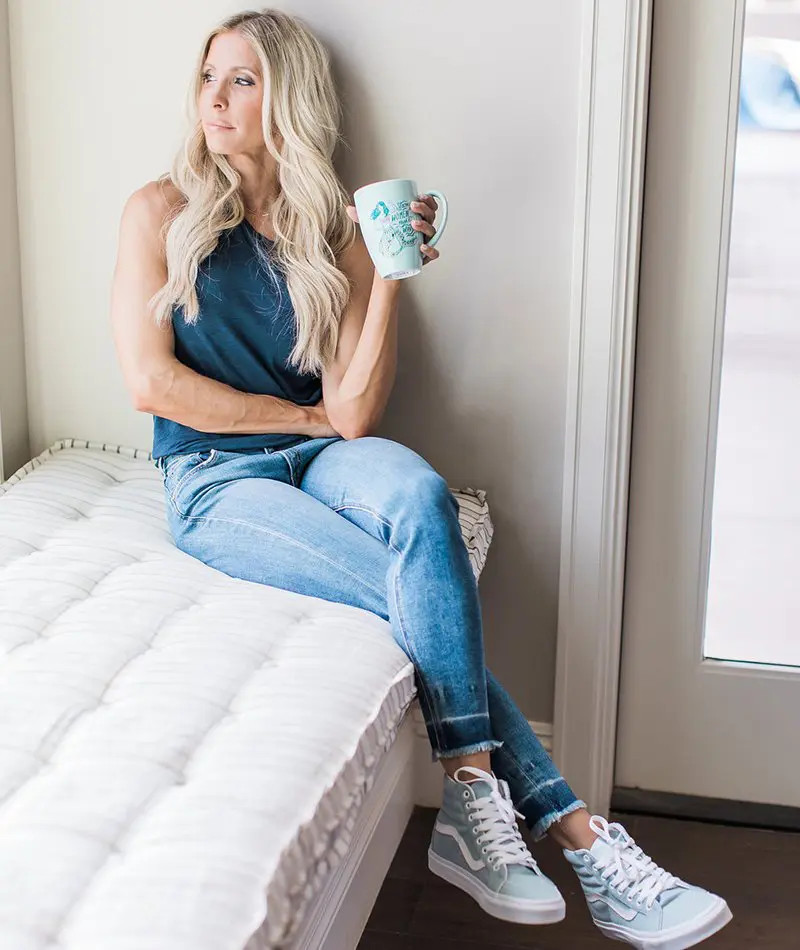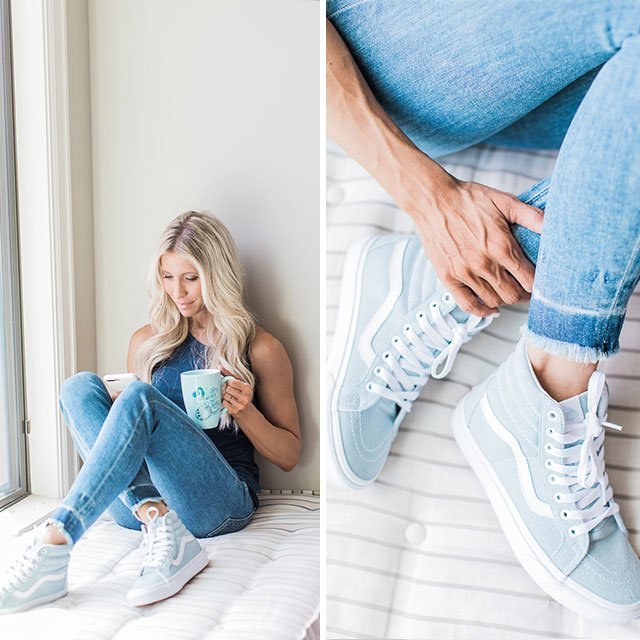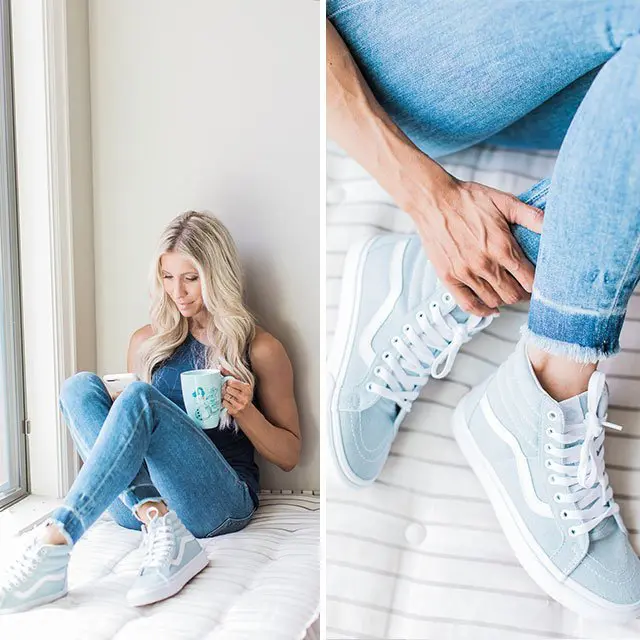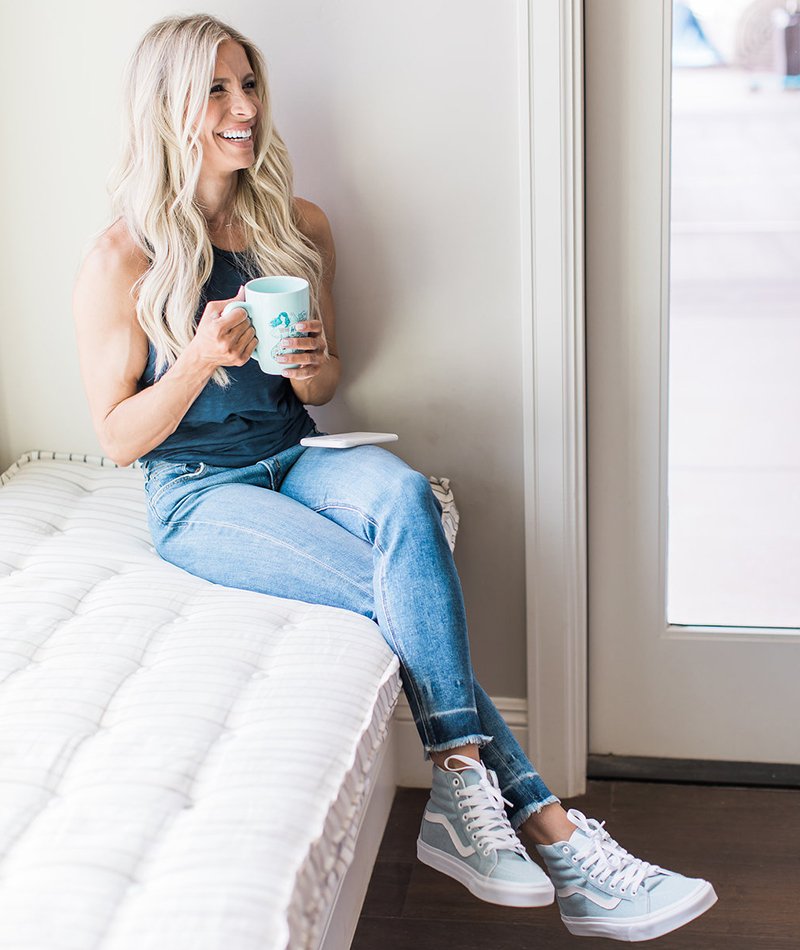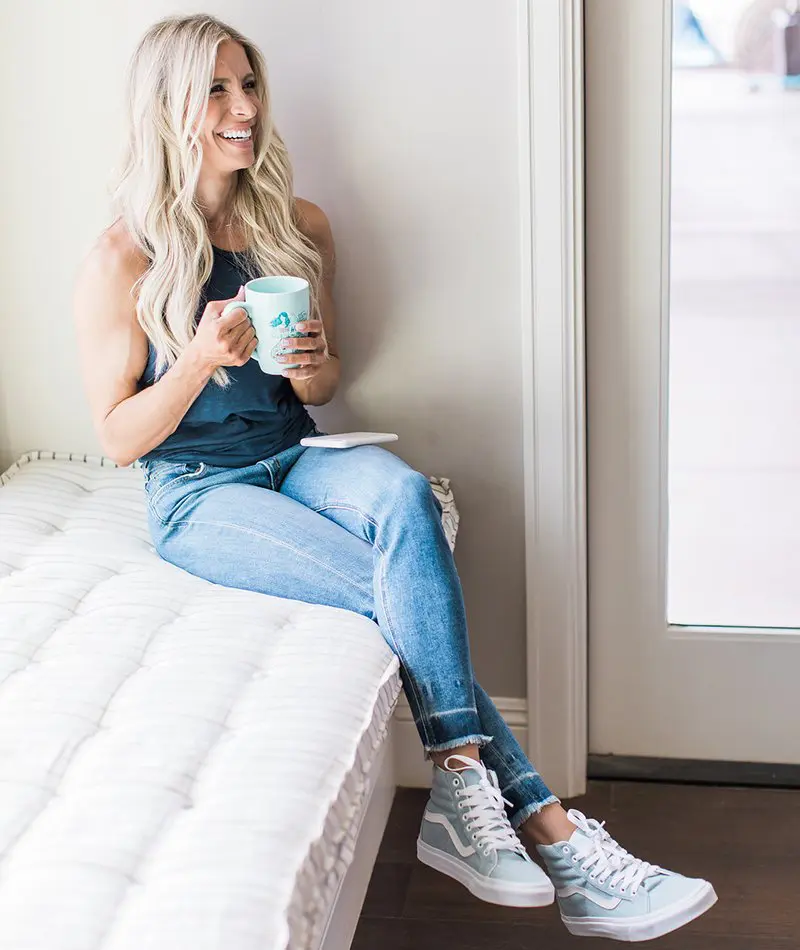 Jeans:

Shoes:

There you have it?my top jeans and sneakers tips plus links to shop the look and more! Share your faves in the comments below plus any of your go-to style tips for the perfect jeans and sneakers look!??
xo,
Heidi
Related reading:
Friday Faves: Glam Up Your Gym Wear
Friday Faves: What?s on My Feet 2.0
Date Night #OOTD: Shop my look for less!
Hair Health, Hair Care, and Some Hair Favorites