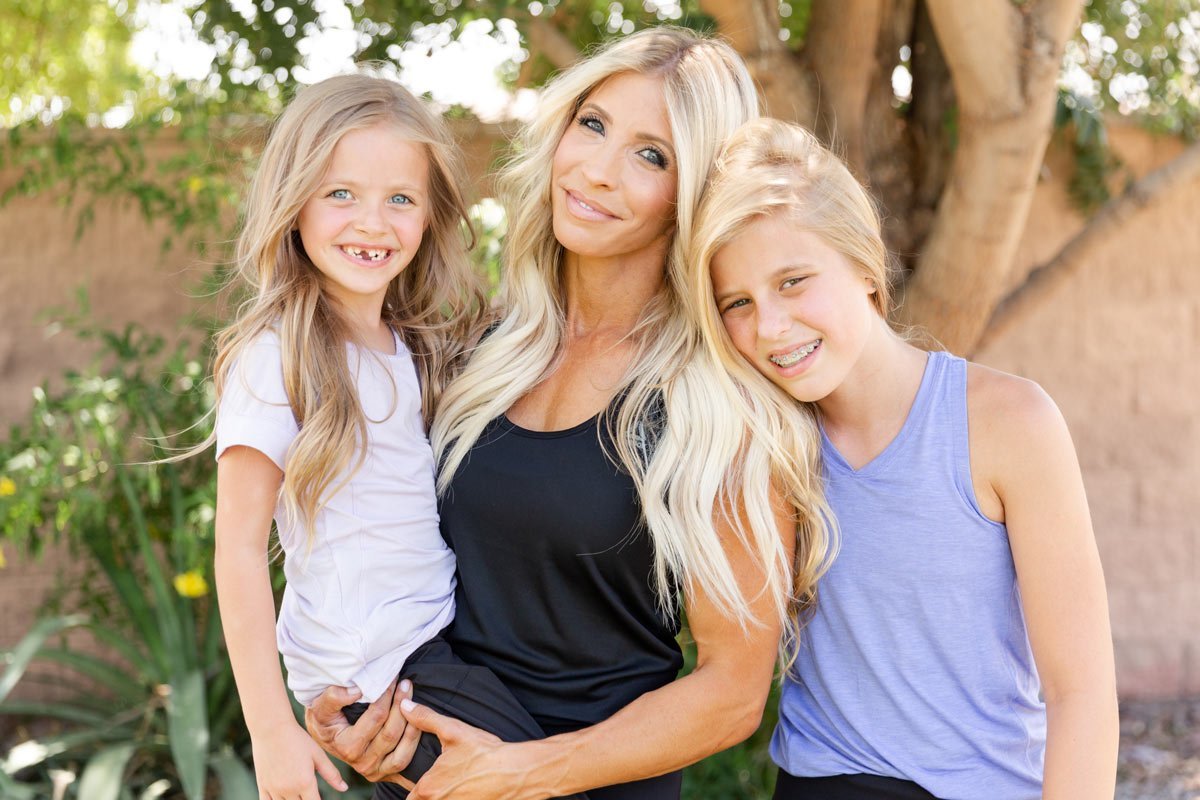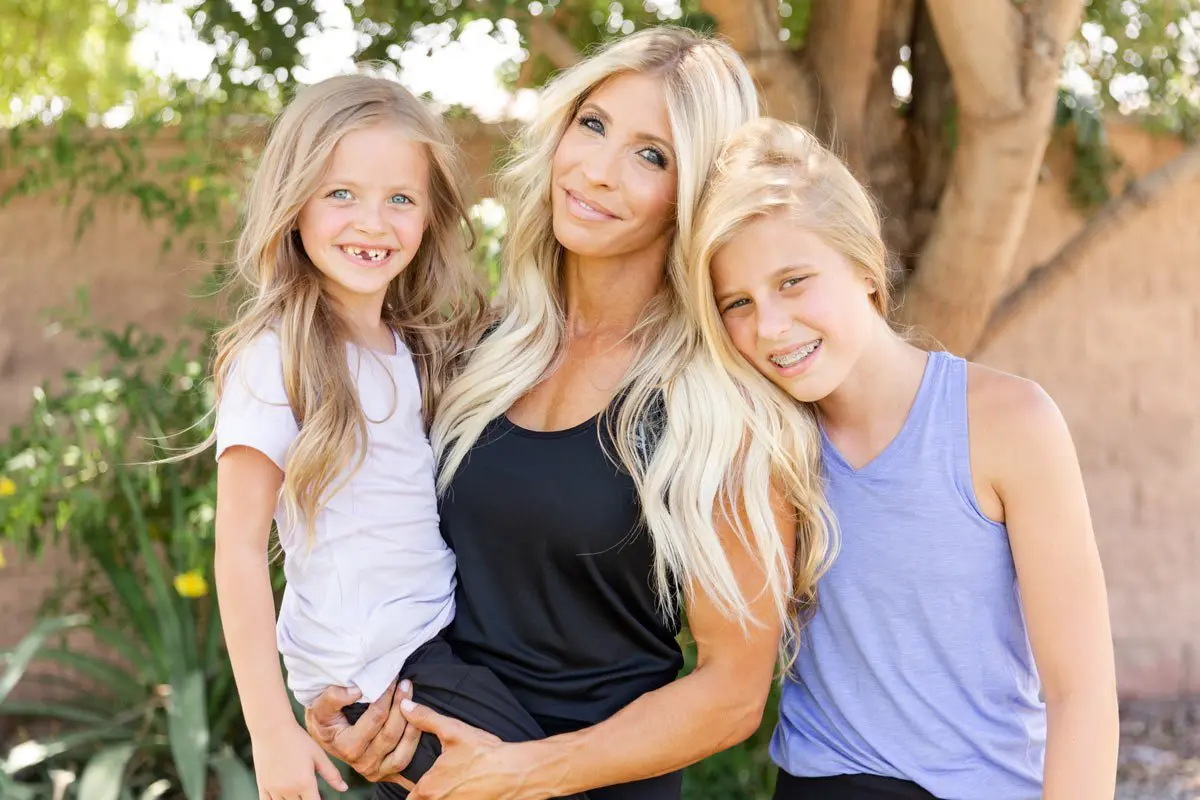 Lunches are prepped, bags are packed, and as the final buses pick up the kiddos, the real MVPs of summer break?us busy moms (and dads)?can celebrate. Take a deep breath and take in that little bit of peace and quiet…until the 3 o'clock bell.?During those busy summer months, it?s easy to get off track and into vacation mode. Now is the perfect time to hit that big red reset button.
How do you hit reset? By making promises, and I know, making promising isn't uncommon. But it can be the thing that?s hindering you from taking action and making progress. How often have you said, ?Diet starts Monday,? and by the time Tuesday rolls around, you haven?t moved towards your transformation goals? The promises you make to yourself should be the ones you keep, and yet we tend to move ourselves to the bottom of the to-do list.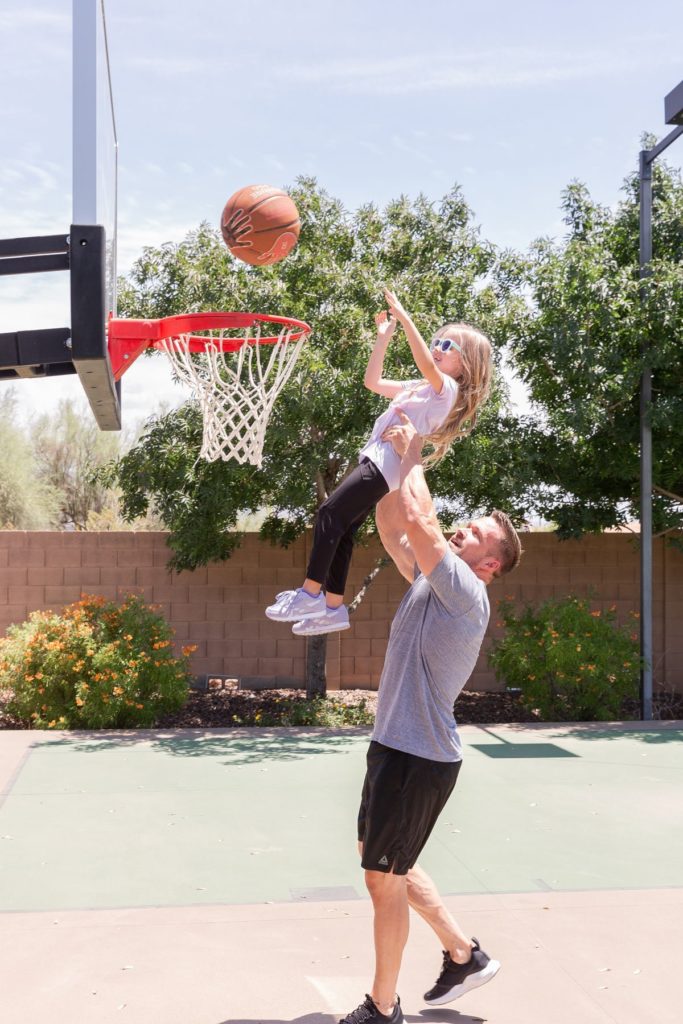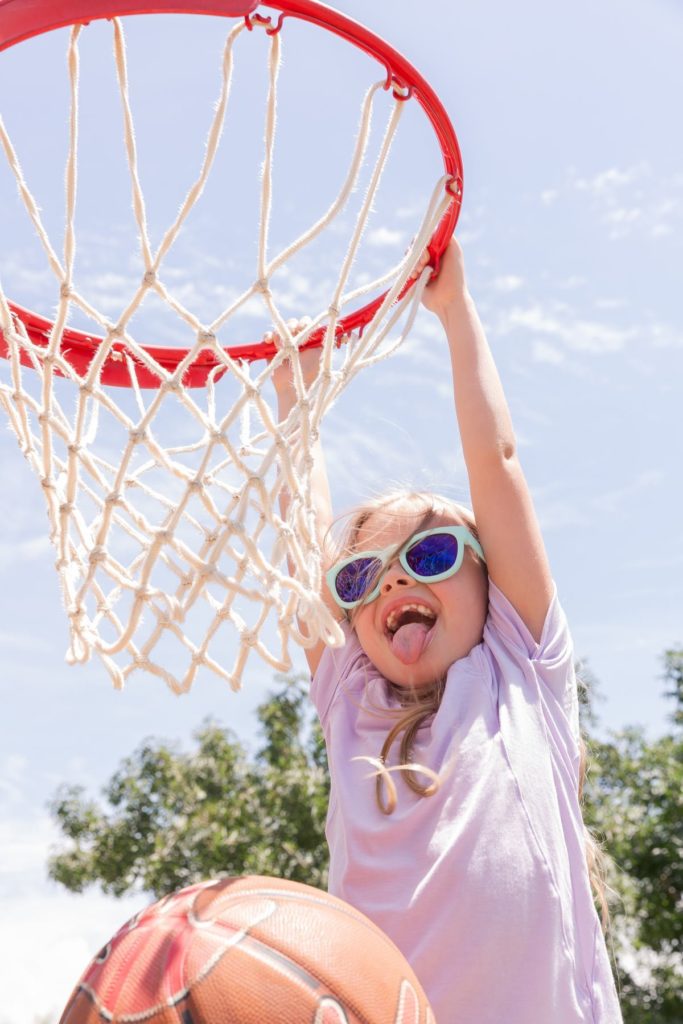 Back to School = Back to You | Top 5 Power Promises?
I know what you're thinking: ?Heidi, this sounds easy, and yet I keep putting myself at the bottom of the list.? Here's the trick: Stop making large promises. Instead of ?I will do thirty minutes of cardio every morning,? opt for a promise so small that it?s doable no matter how busy life gets. Each promise is a building block, and soon enough, you'll have built a pathway to accomplish so many unthinkable things.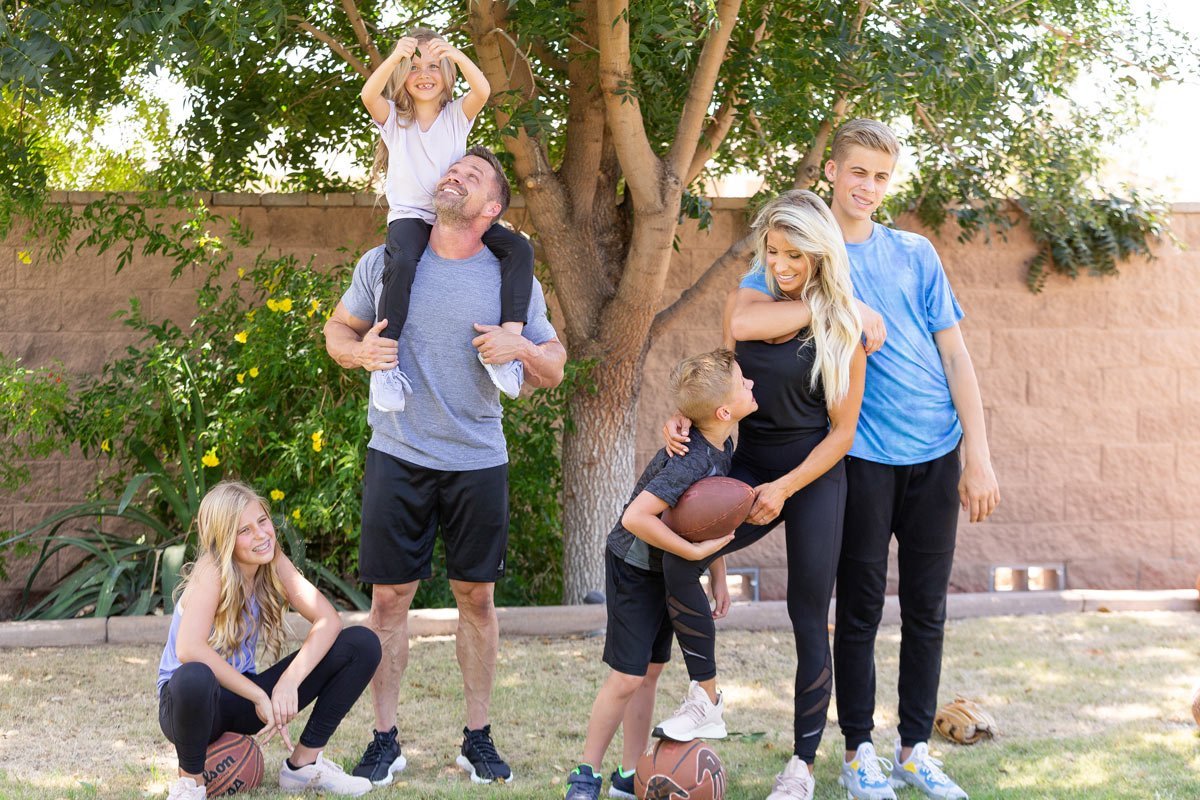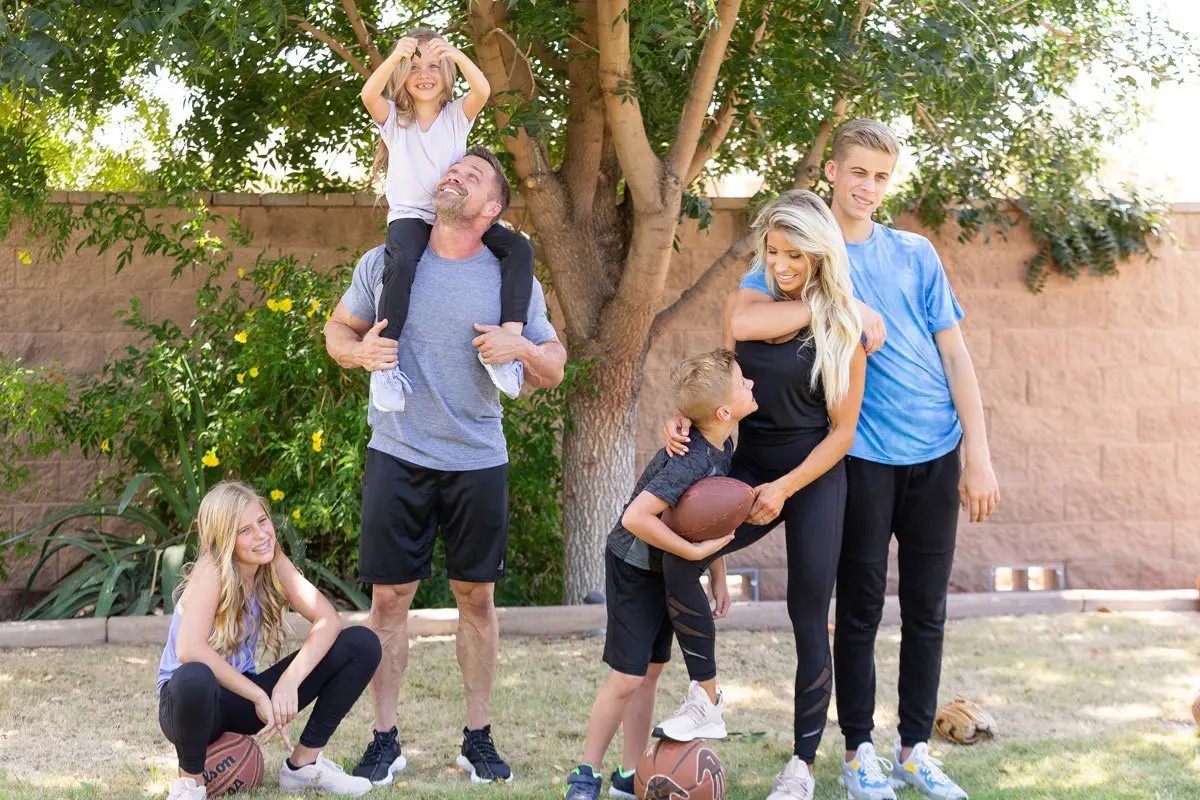 Bonus: To help you get back into the groove, I'm celebrating the real MVP of summer break?the moms (or dads)?by doing a giveaway valued at $1,725.97 that is sure to get you back in shape and back to YOU. Scroll for details.?
Power Promise 1: Get Outside with Your Kids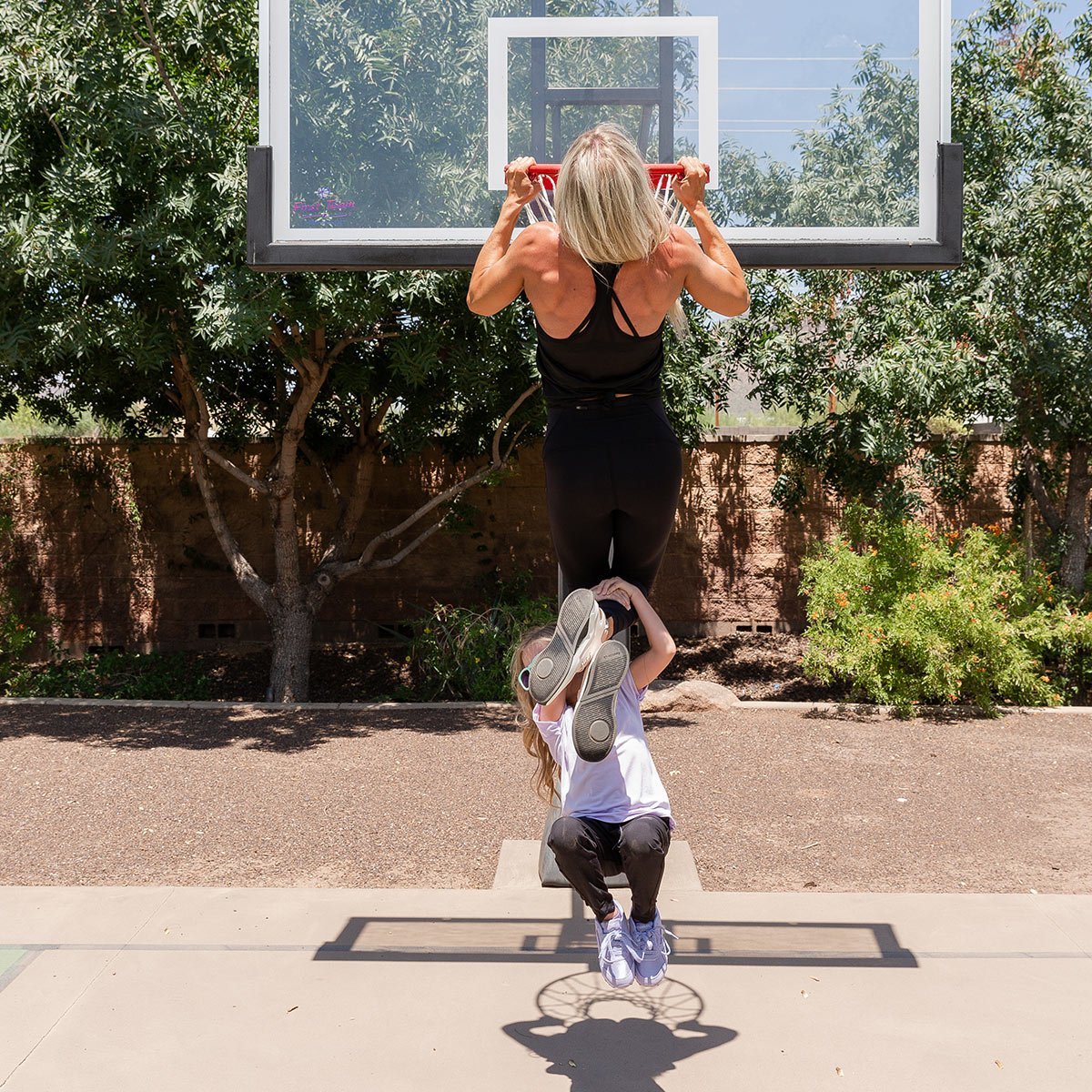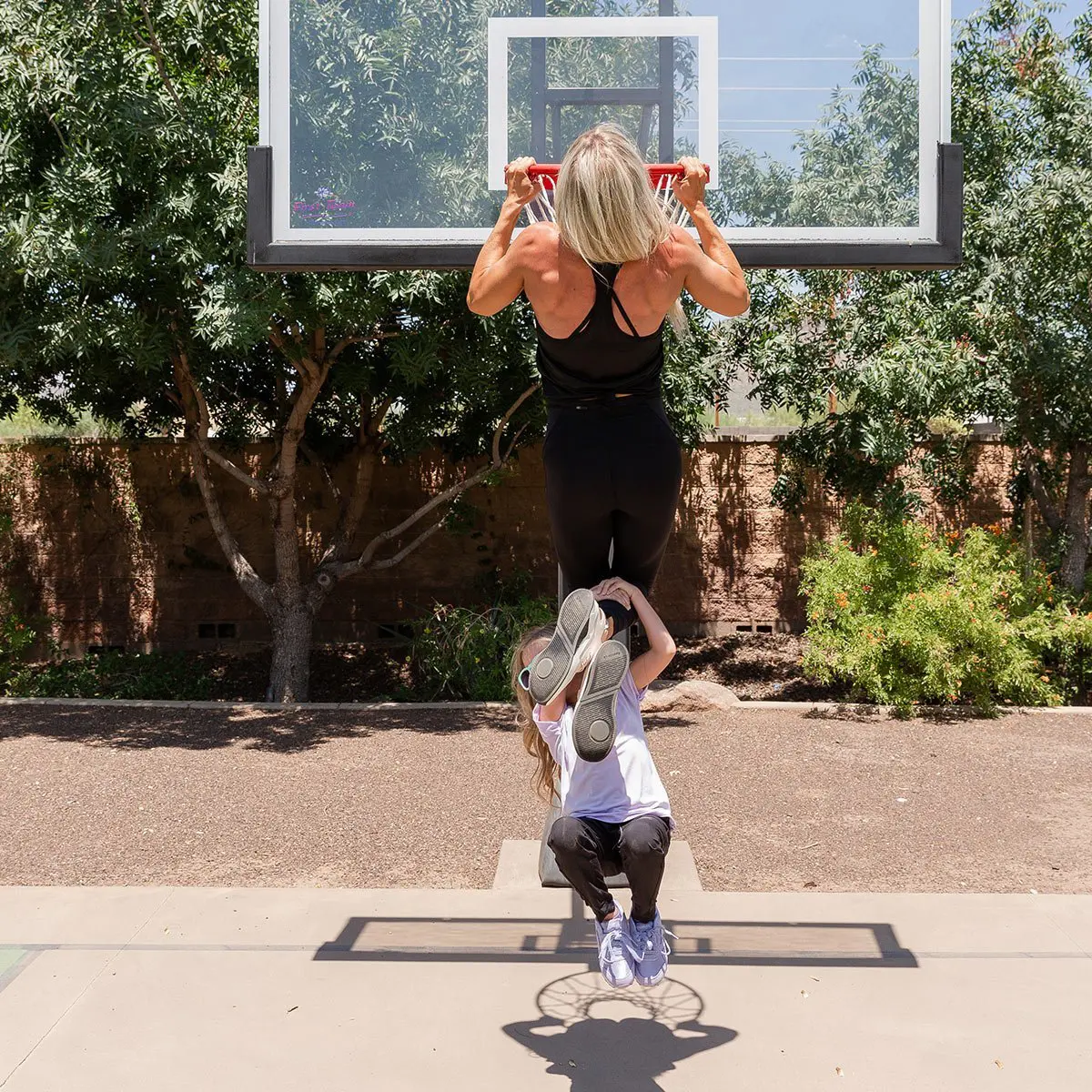 Outfit Features:?(Heidi) Reebok Mesh Tank, Reebok Guresu Sneakers, (Chris + Matix) Reebok Sole Fury Sneakers, (Marley) Reebok Harman Classic Sneakers, (Cash) Reebok Flexagon Sneakers, (Ruby) Reebok Purple Nylon Classic Sneakers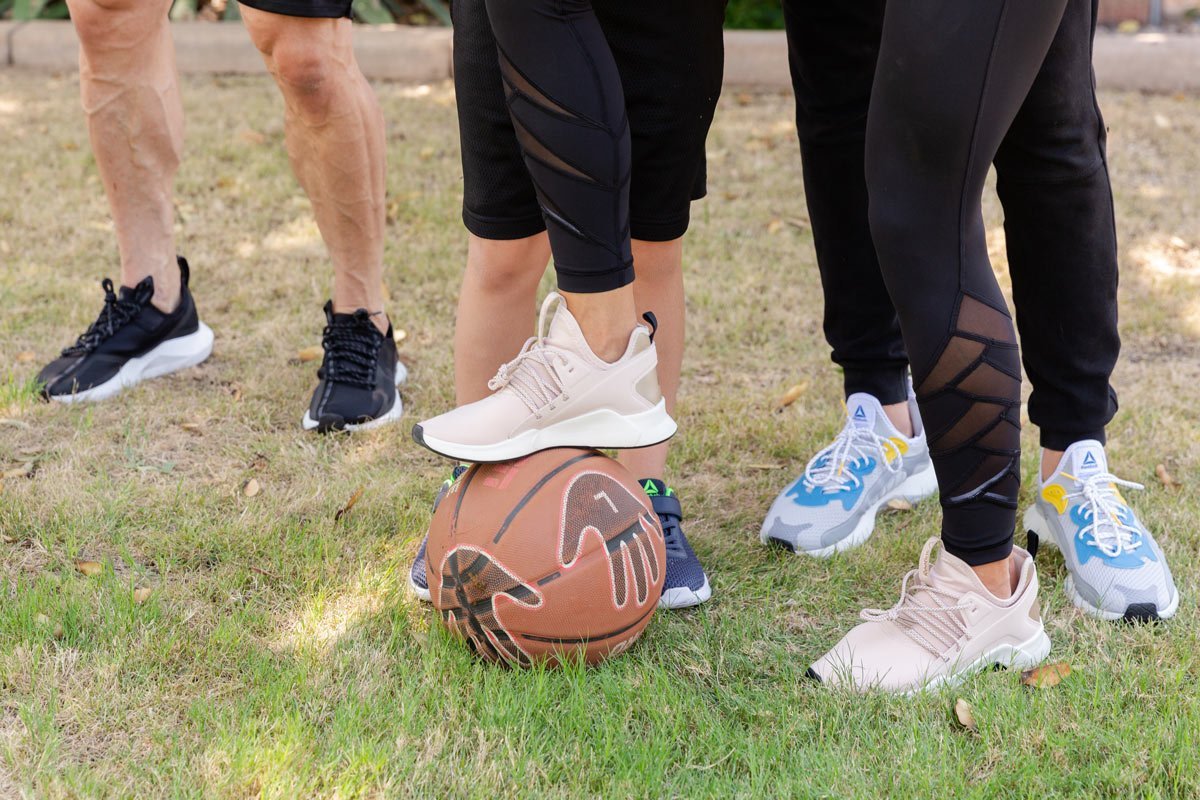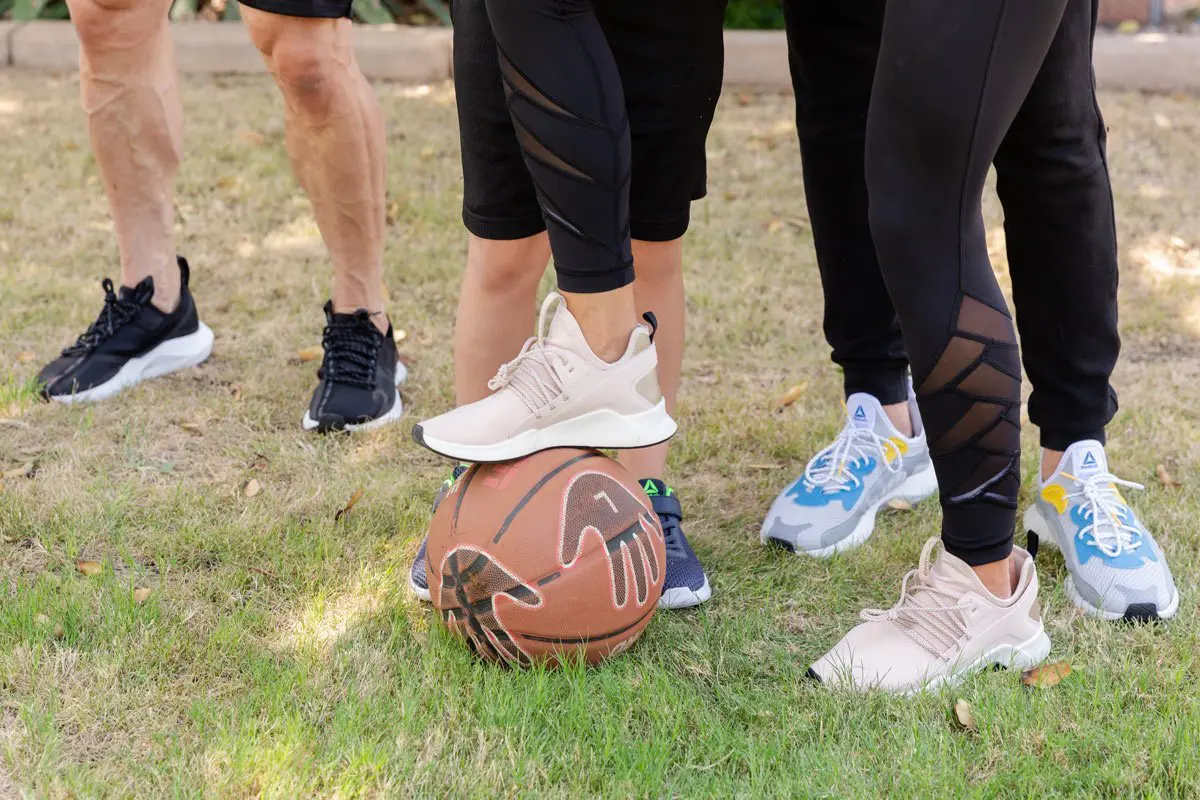 Back to school means adjusting to new routines and schedules. It can be hectic! To keep you sane, schedule some outside time. It's an absolute must for our kiddos who are shifting from playing outside time to classroom time…heck, maybe you're also inside during the week too, busy mamas!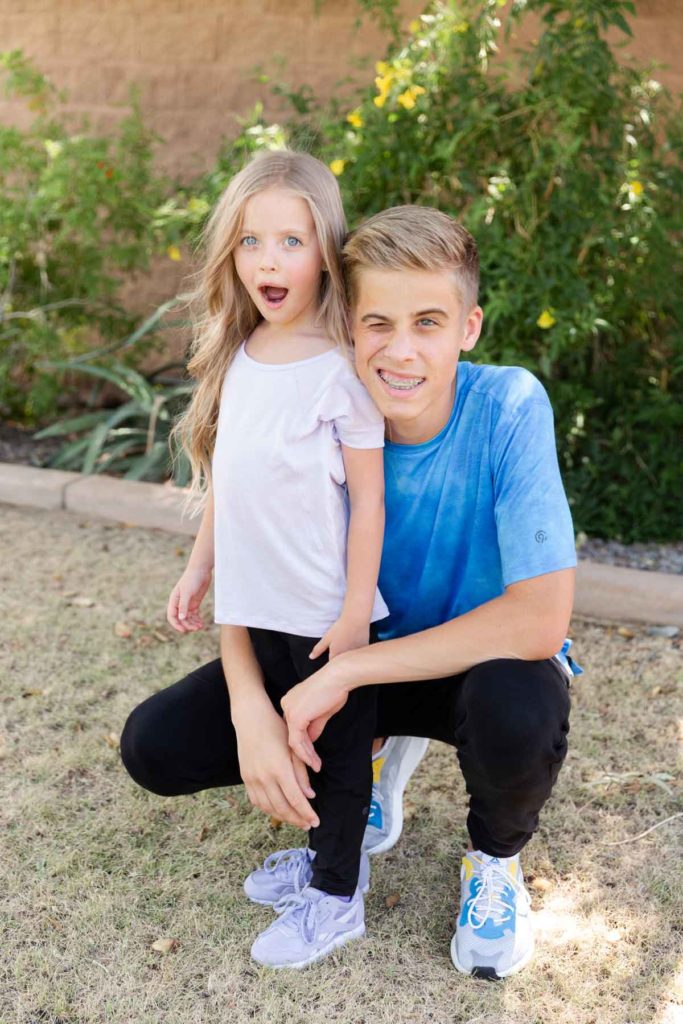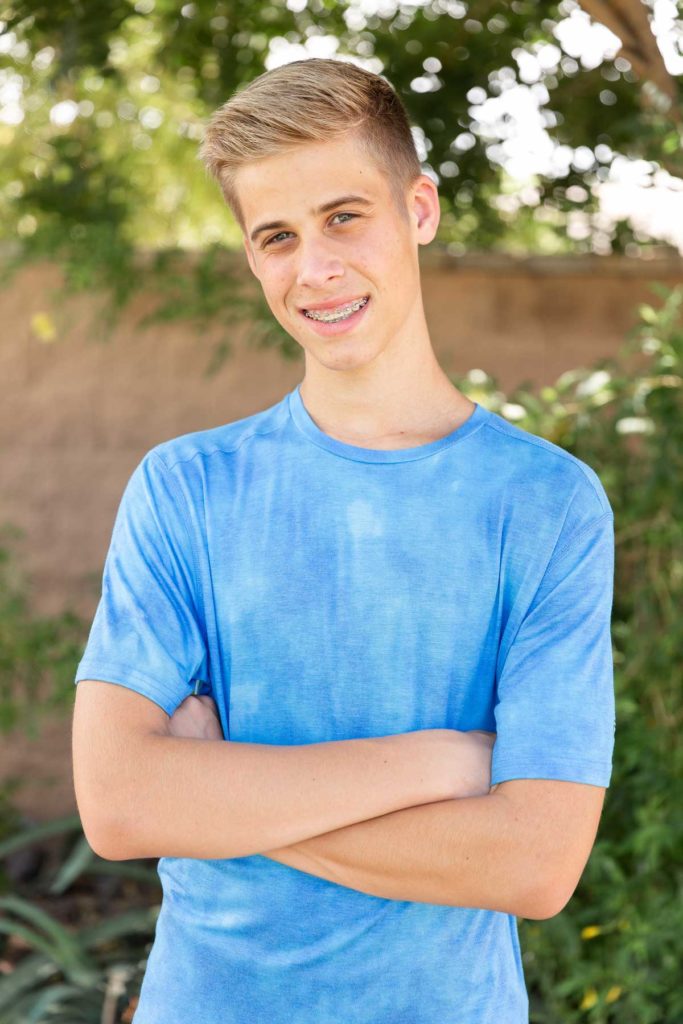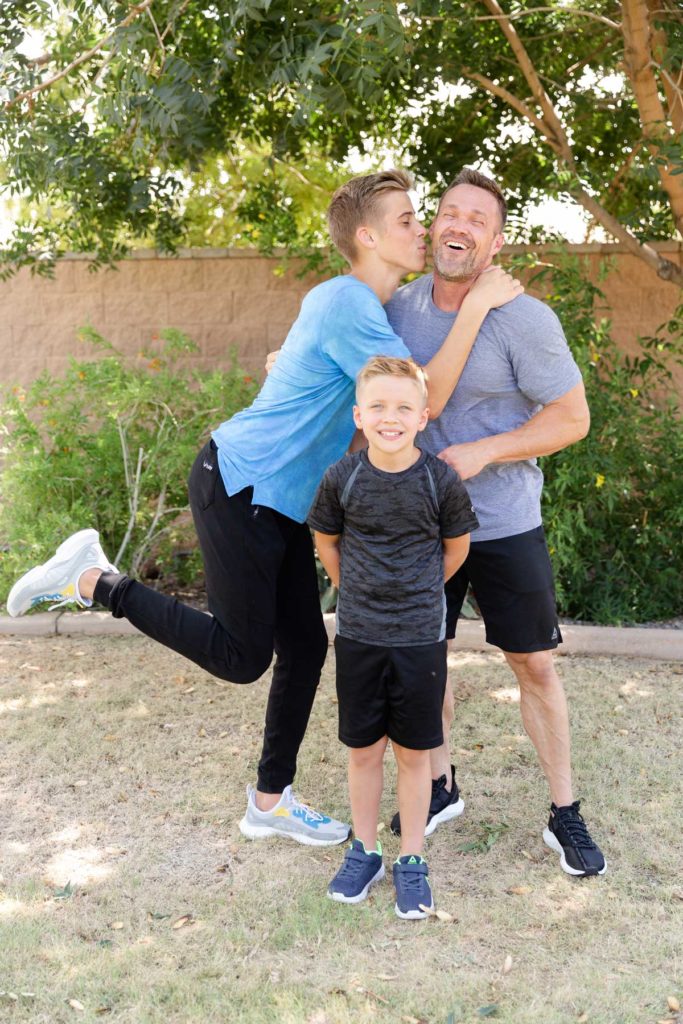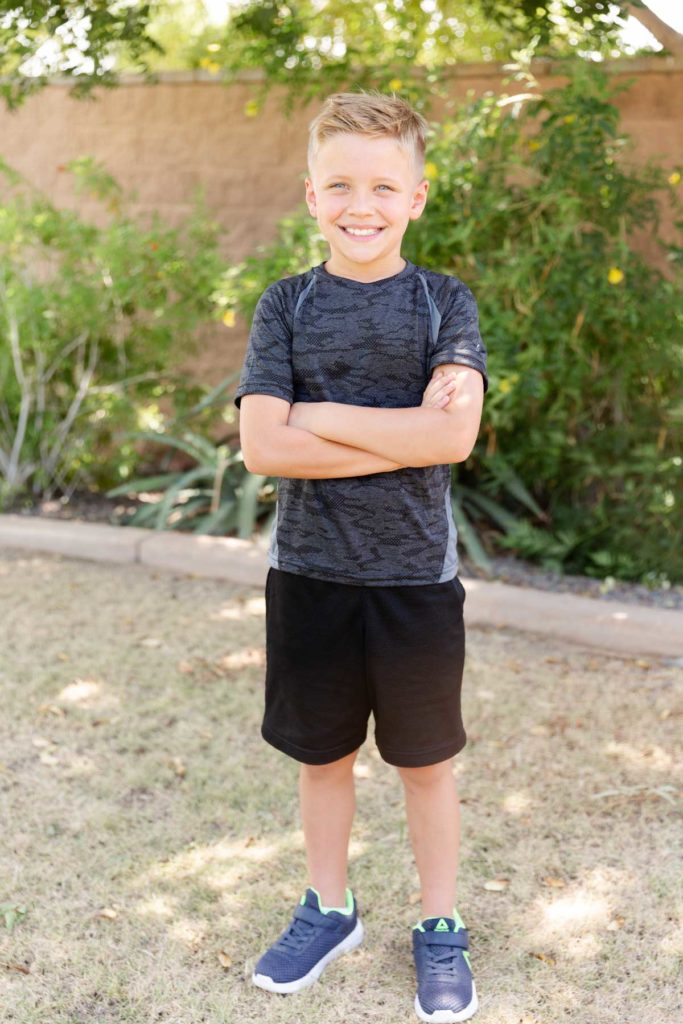 Plus, kids are spending an average of almost 3 hours every day on video games, phones, and watching TV. It's up to us to show them there is more than what they see on their devices, so scale back those screen times and get in some outside time. To make this promise, don't set a time limit of thirty minutes, set yourself up for something smaller. Even with our best intentions, thirty minutes can be hard. If you pick your kids up from school, take a quick lap around the block before you drive home, or if you're driving your kids to basketball practice, get there a couple of minutes early and stretch or shoot a couple of hoops each day with them. Every small step is a successful power promise as long as you keep it.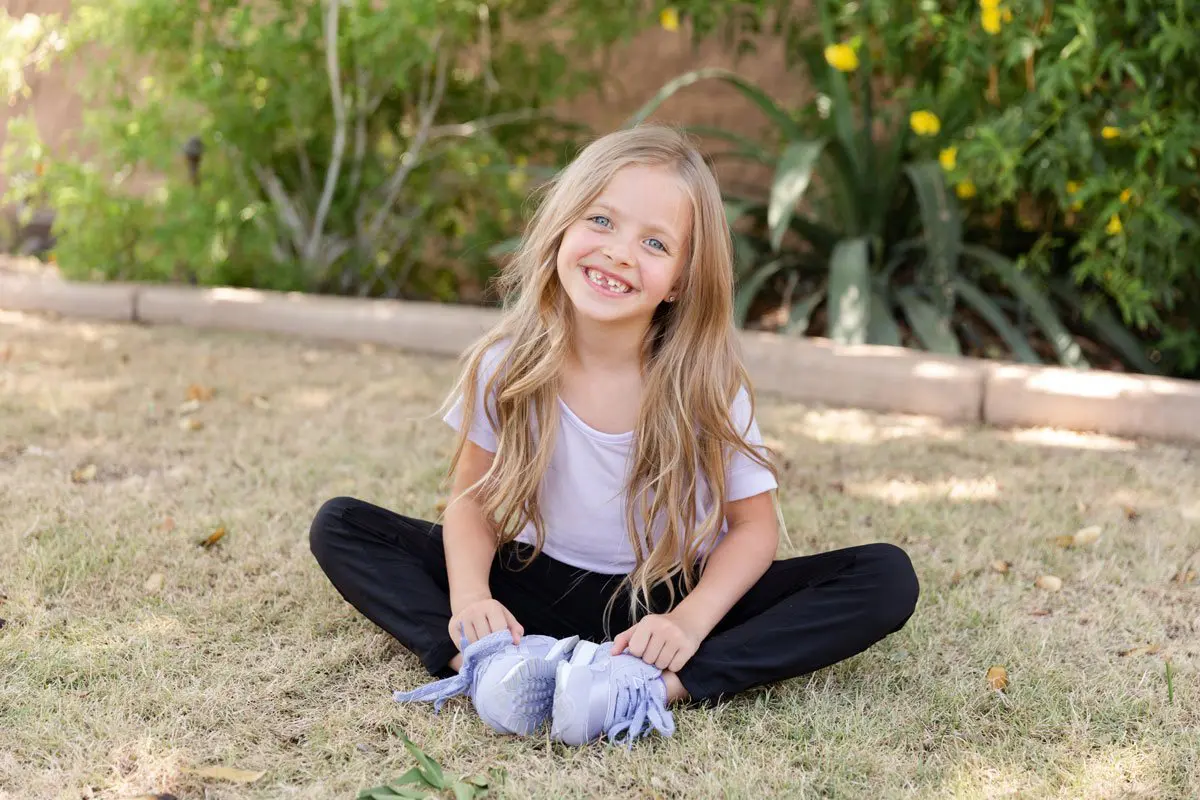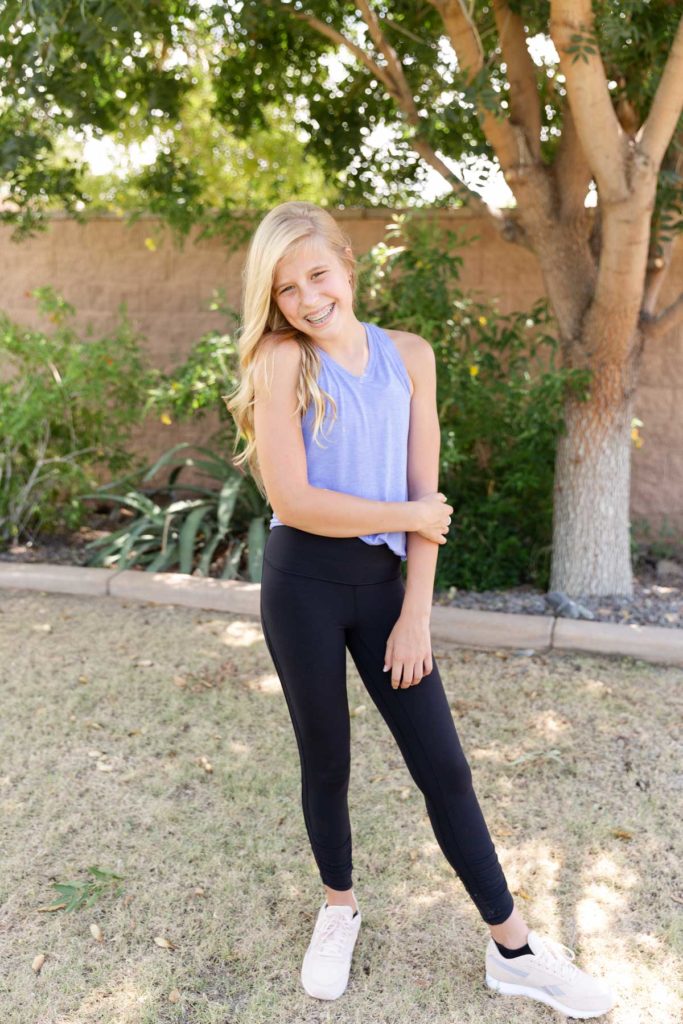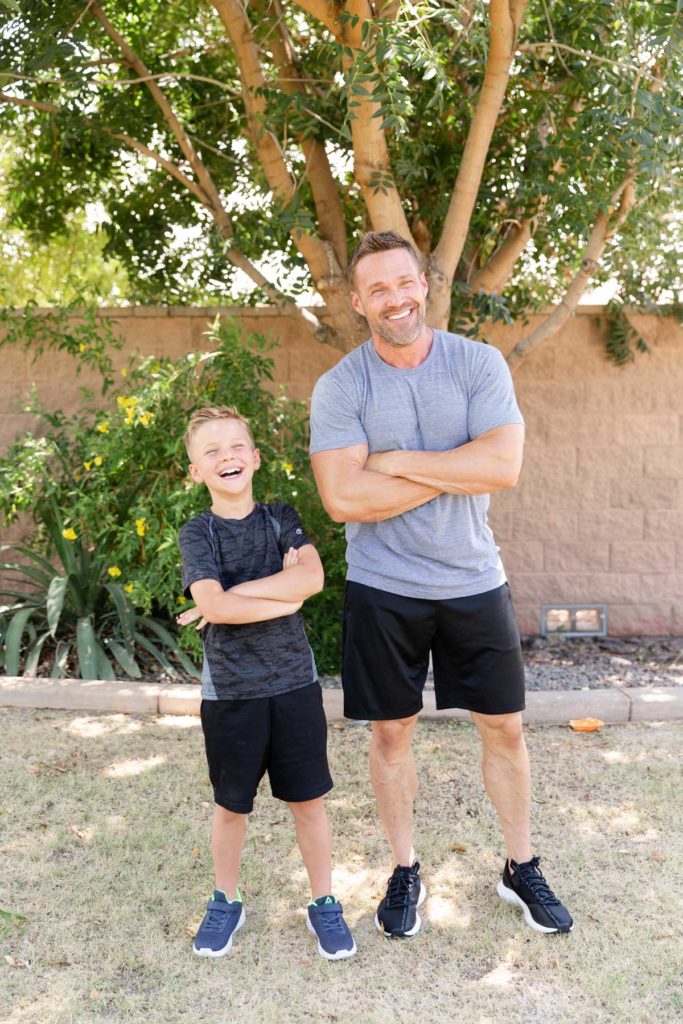 A deep breath outside and some laughter with the family is all it takes to turn any crazy routine into an afternoon worth savoring. This easy power promise is something that makes me feel like a better mom and wife and even a better business owner.
Power Promise 2: Drink More Water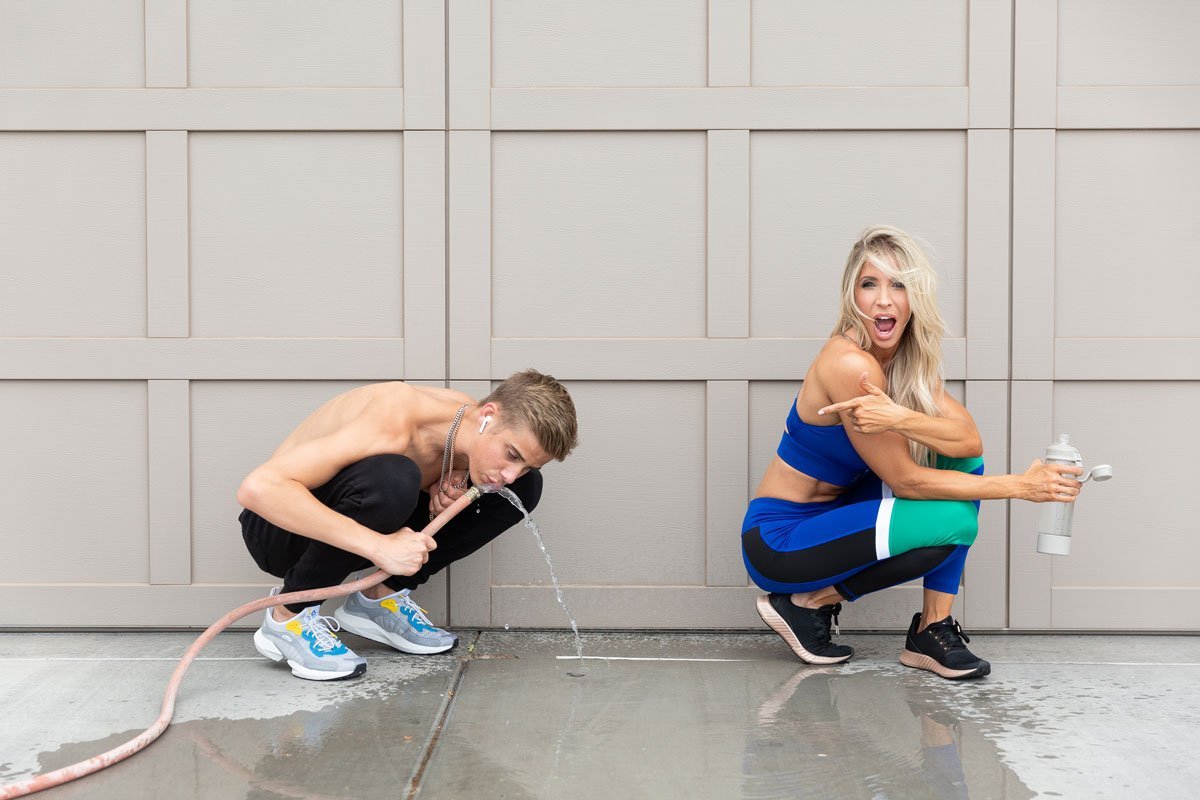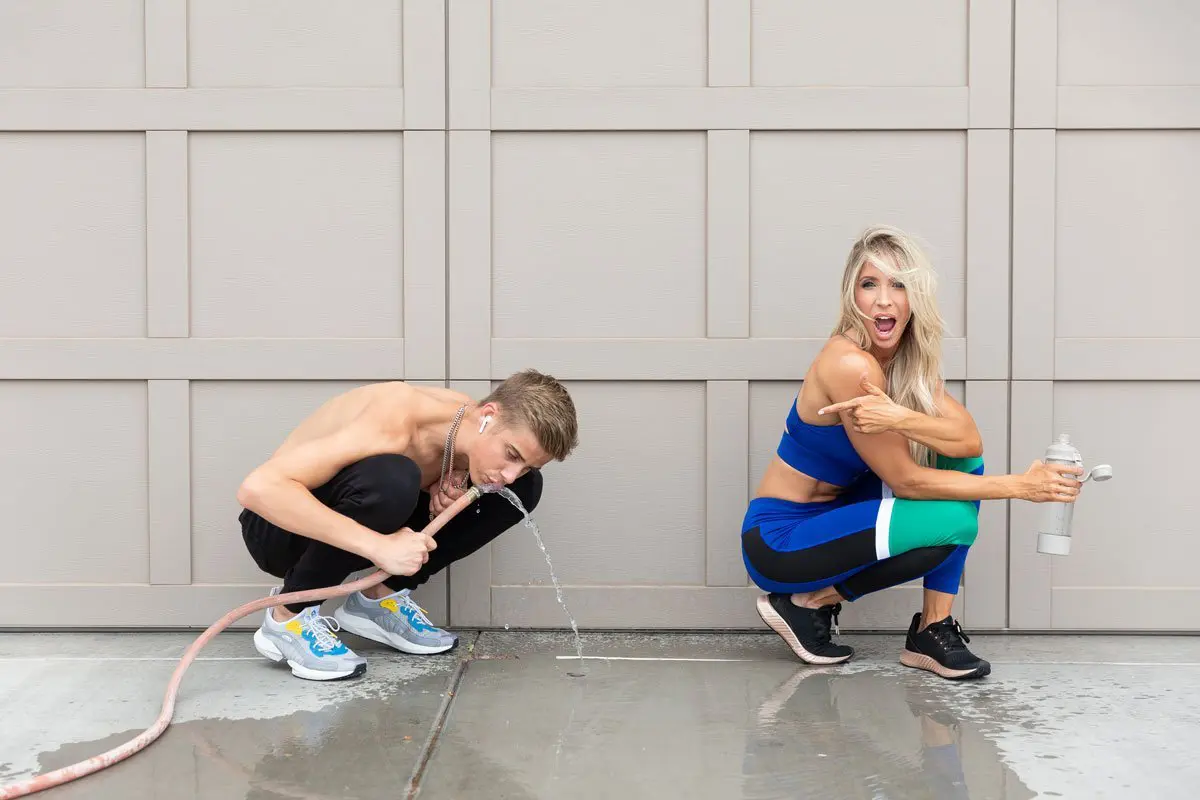 Outfit Features: (Matix) Reebok Sole Fury Sneakers, (Heidi) Reebok MYT Paneled Leggings, Reebok WOR Sports Bra, Reebok Flashfilm Sneakers, also love this Reebok Poly Tank (on sale at Kohl's for under $20) that matches the set
Clearly, the Powell Pack is serious about water, and Matix has truly taken it to heart. 😉 But really, there's no way I'd make a list of power promises without mentioning water. But you guys knew that already, right? If you are an app user, you're used to our daily water checks. Use it as a reminder to stay hydrated.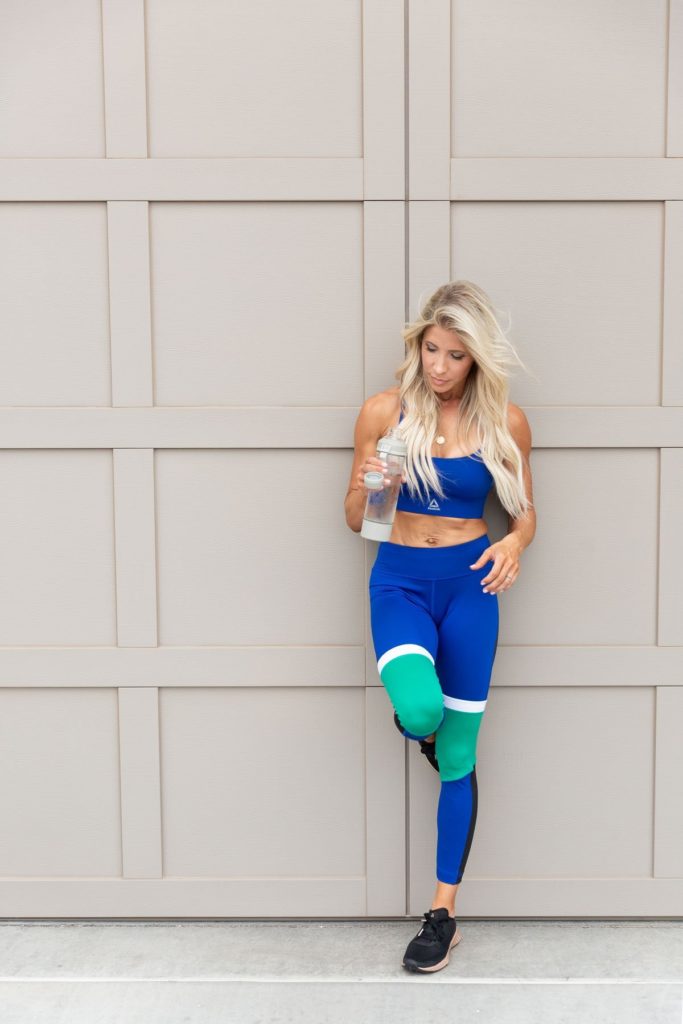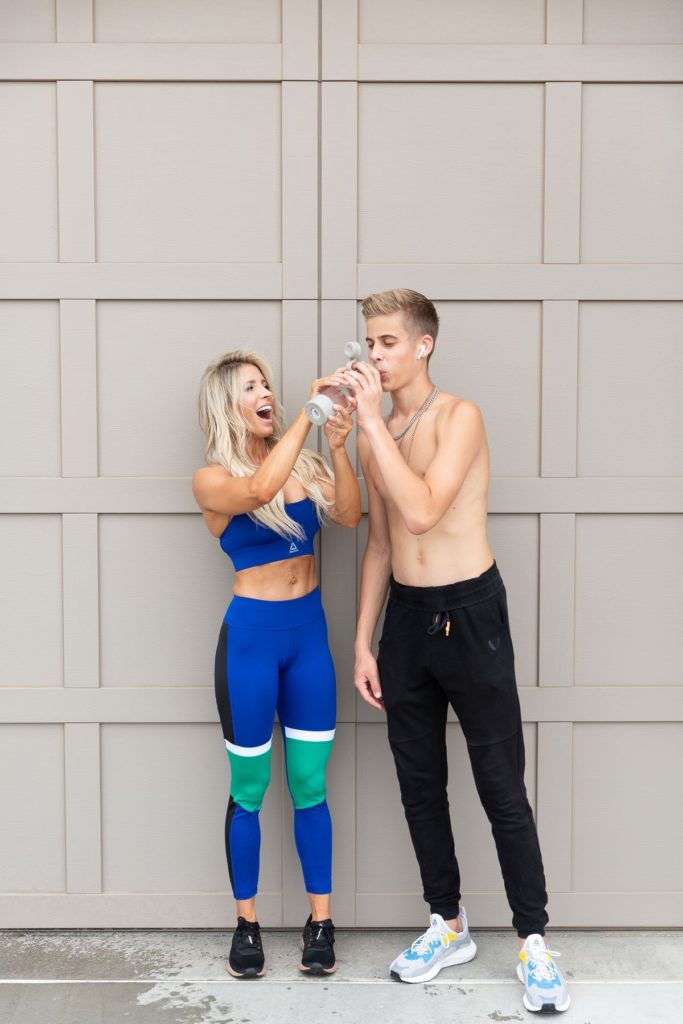 Here are just a few reasons why water is oh, so important:
Regulates your body?s temperature.
Keeps your joints nice and lubricated.
Transports nutrients and oxygen throughout your body.
Helps keep your skin looking good. (Yes, please!).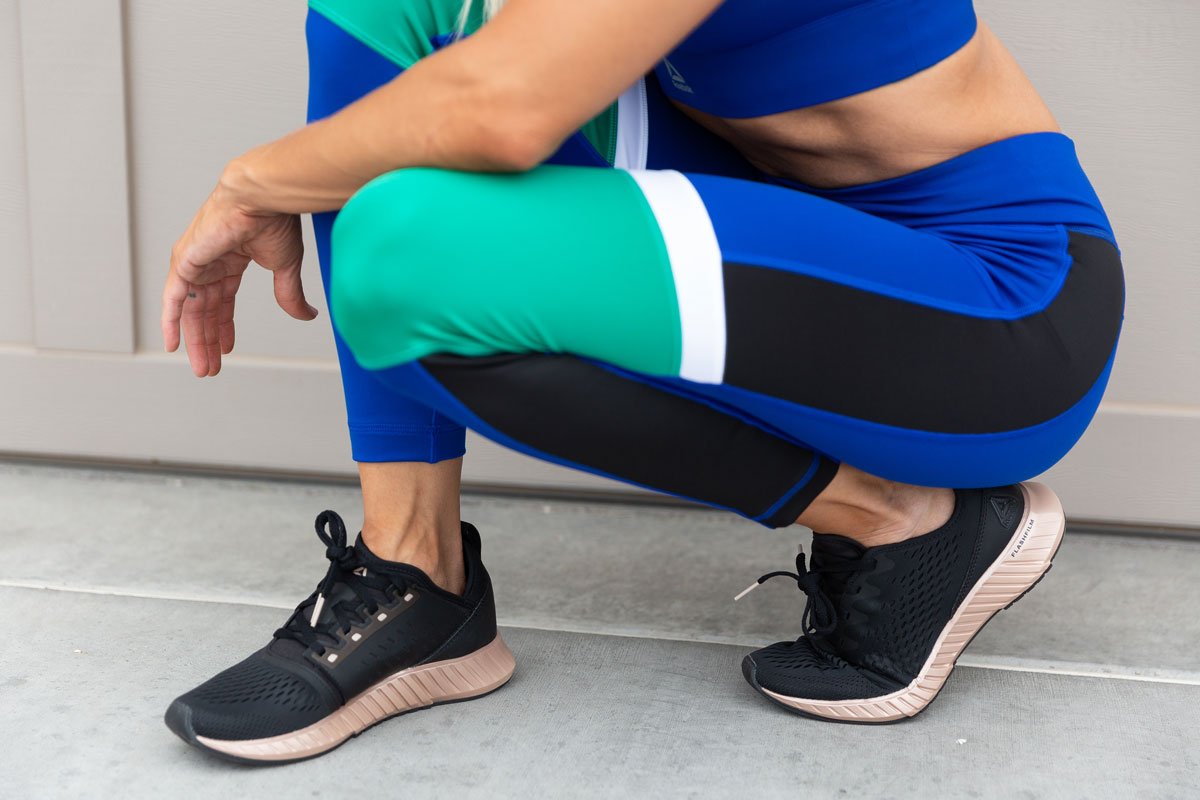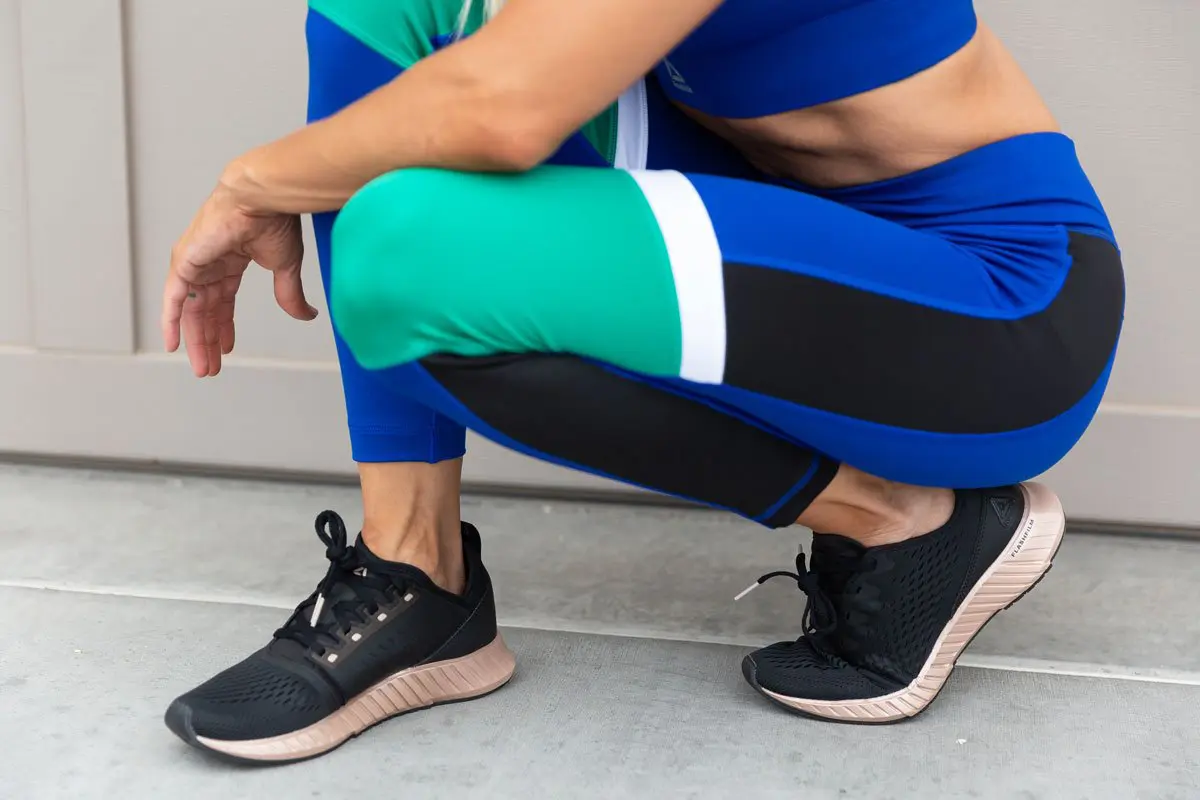 To keep this promise, start slow. Don't go from barely drinking water to drinking a gallon. Little by little, increase your consumption, and maybe it's just by a single cup. Be mindful and commit to the small victories. Water is also a major player in transformation success. You guys, Chris and I hear you! Sometimes you just don't like the taste or you're tired of drinking it. Add a wedge of lemon, some cinnamon, or go for a Chris + Heidi Boost Shot to jazz up your water game. Trust me on this one: You'll feel like a million bucks with this power promise.
Power Promise 3: Keep a Transformation Journal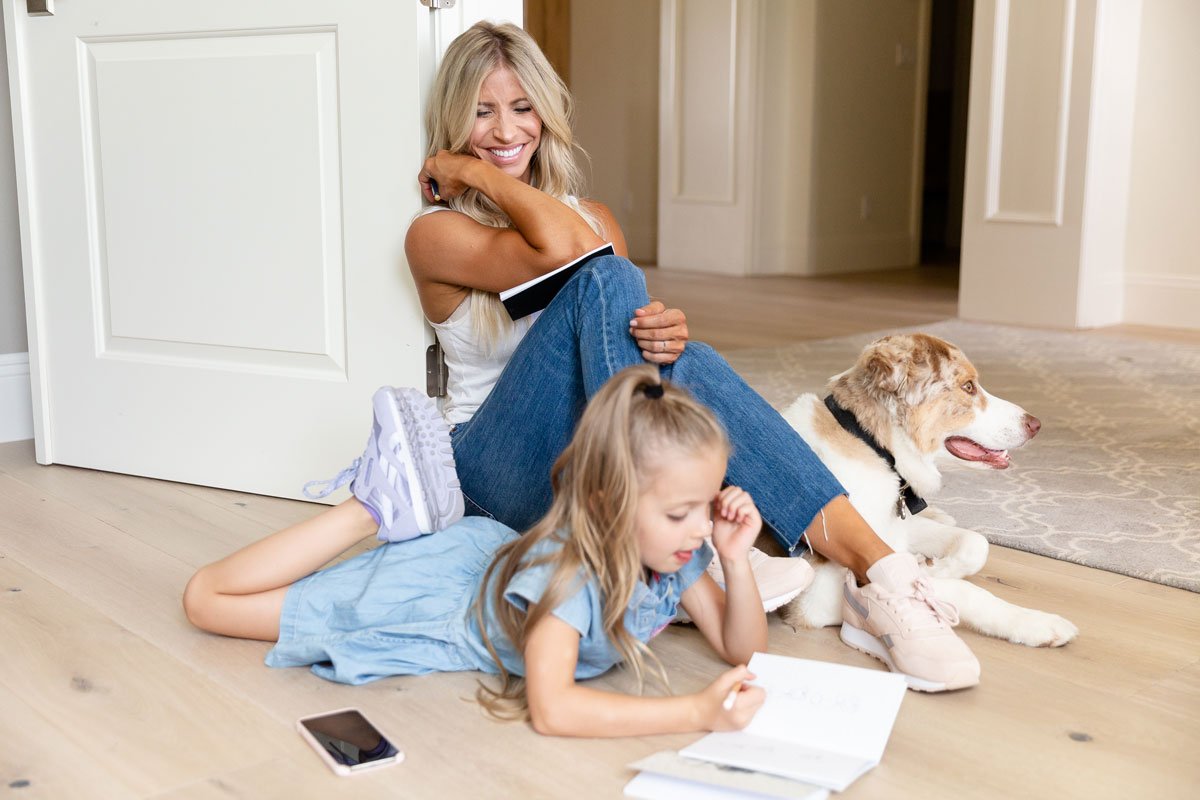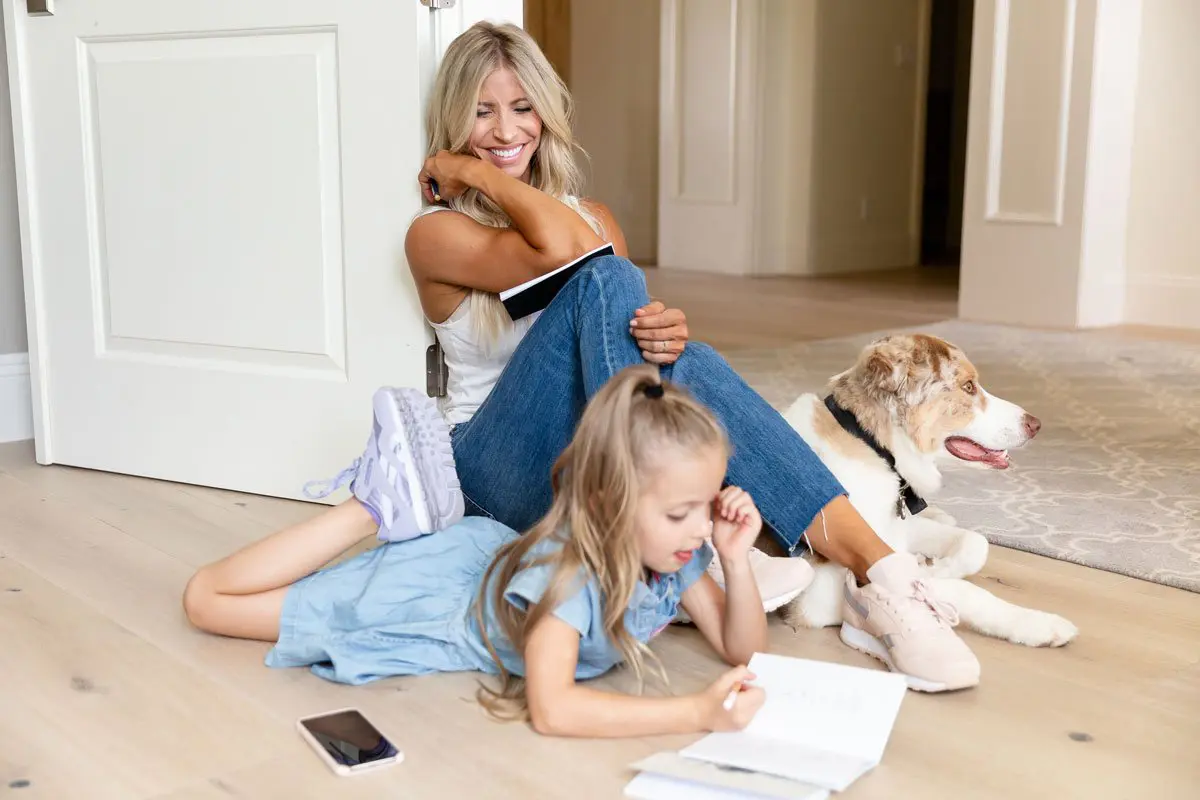 Outfit Features: (Heidi) Reebok Classic Harman Run + (Ruby) Reebok Classics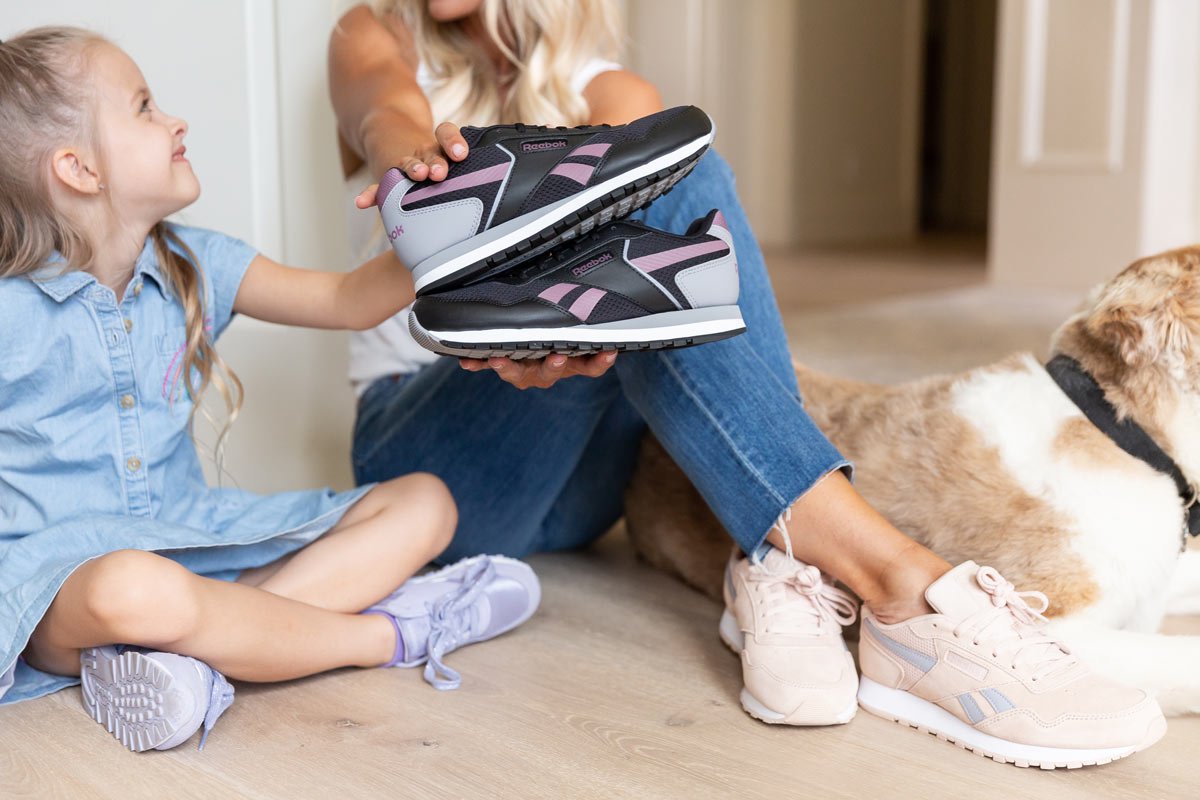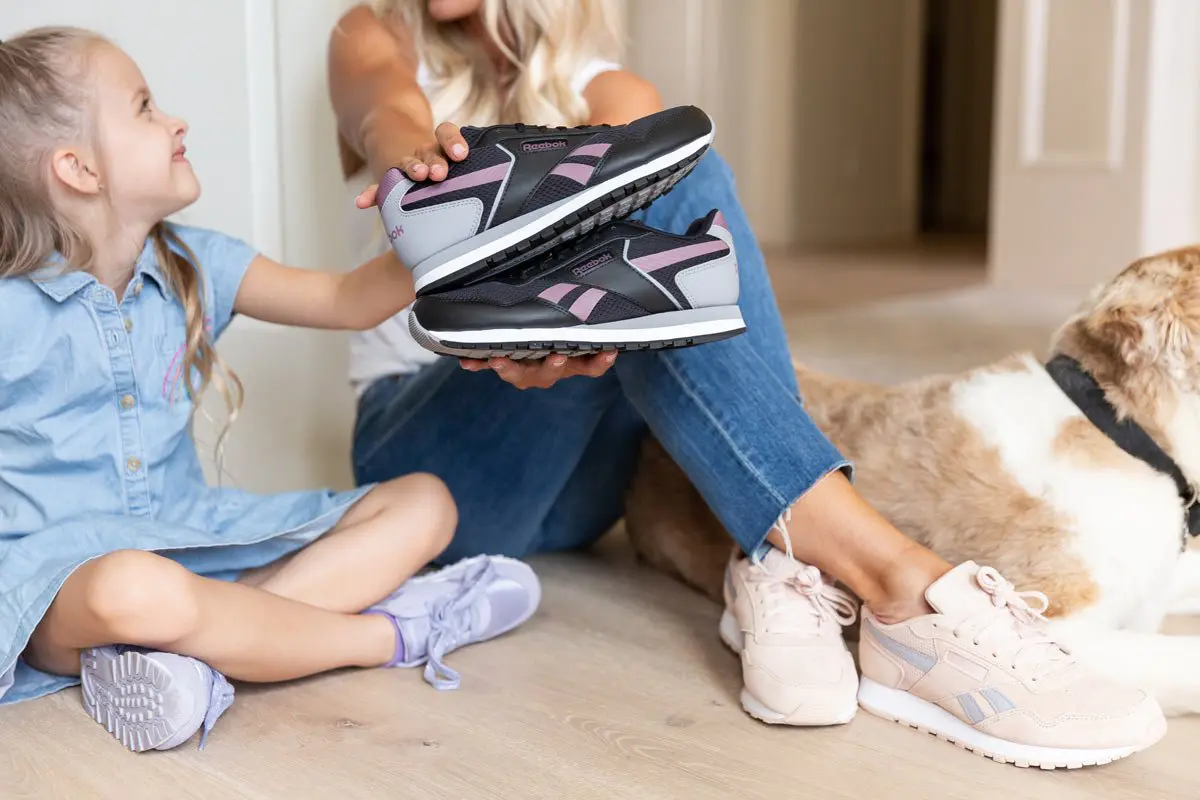 The secret to transformation success sometimes doesn?t involve weights or meal plans, it?s about working from the inside out. To keep this promise, write one line each day (or more if you?re feeling inspired).?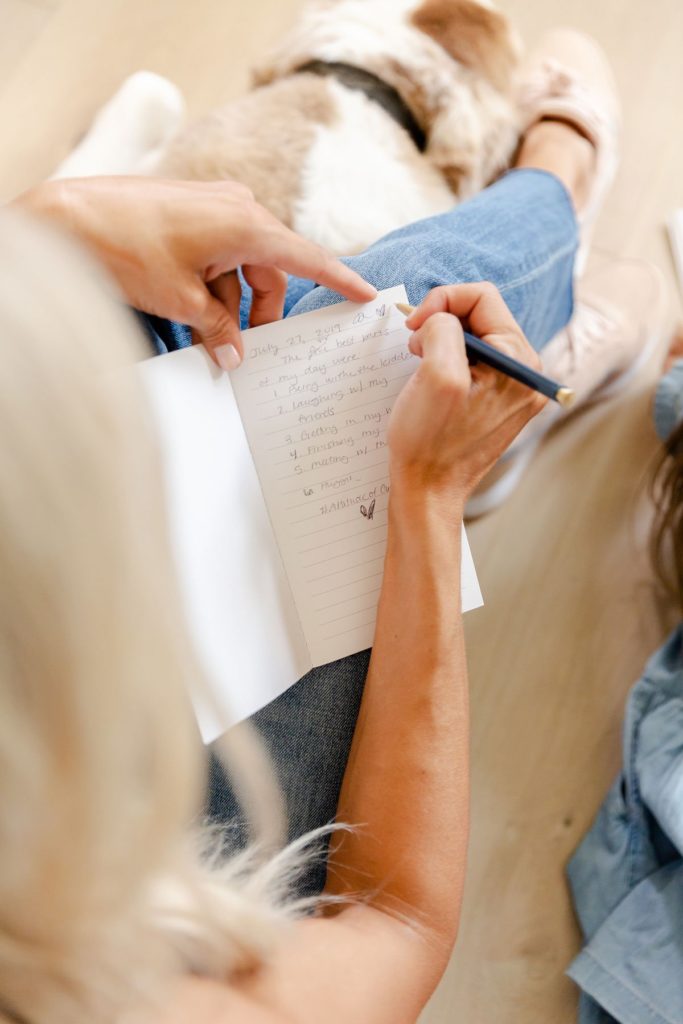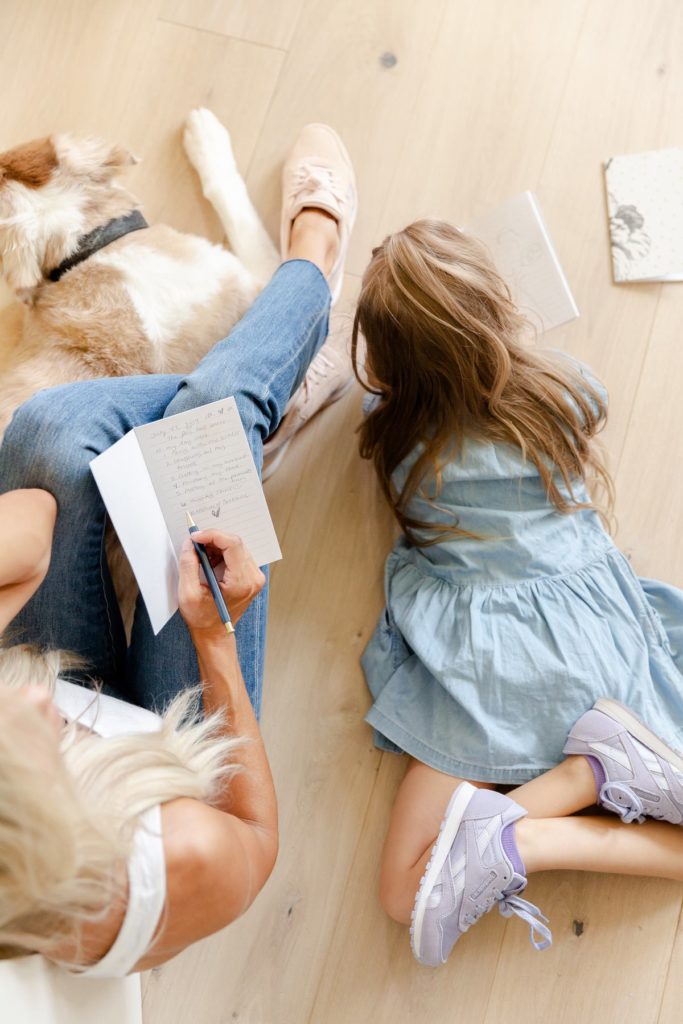 Write about anything from inspiration to small victories you?ve had. Working out, drinking water, or enjoying time with your kids can be a small victory or a highlight.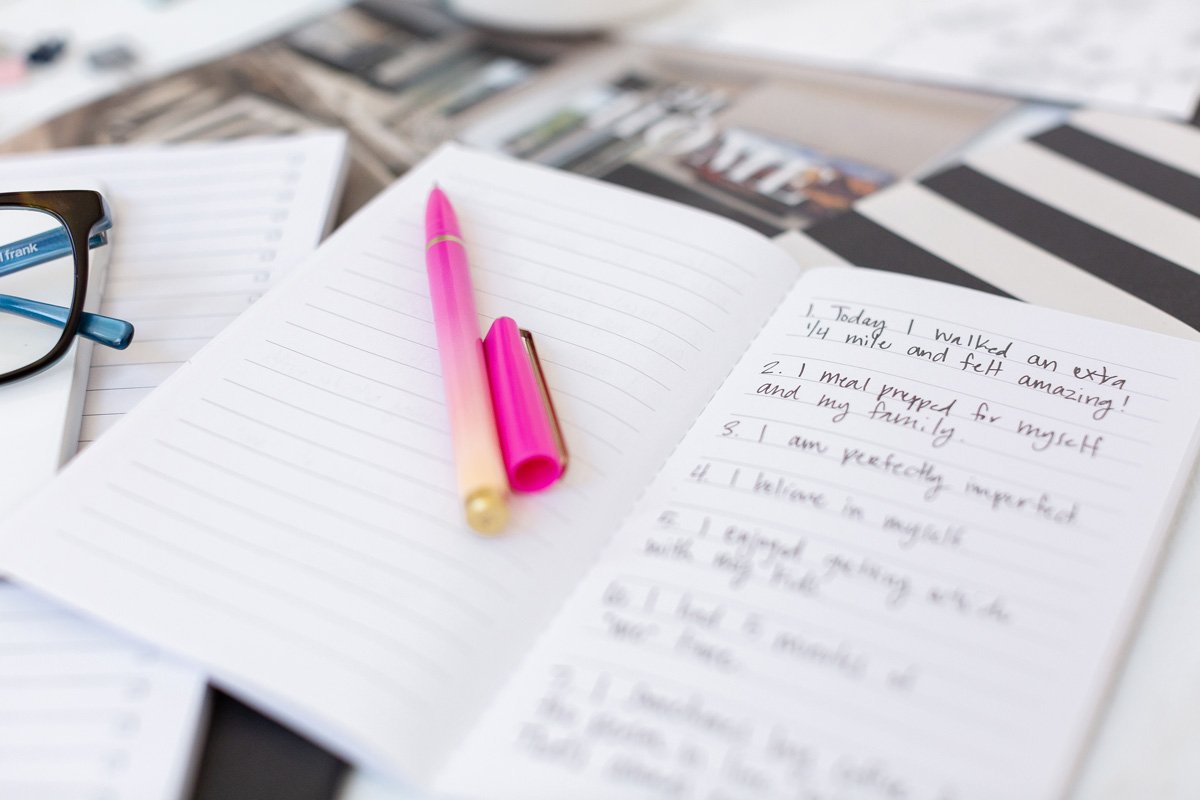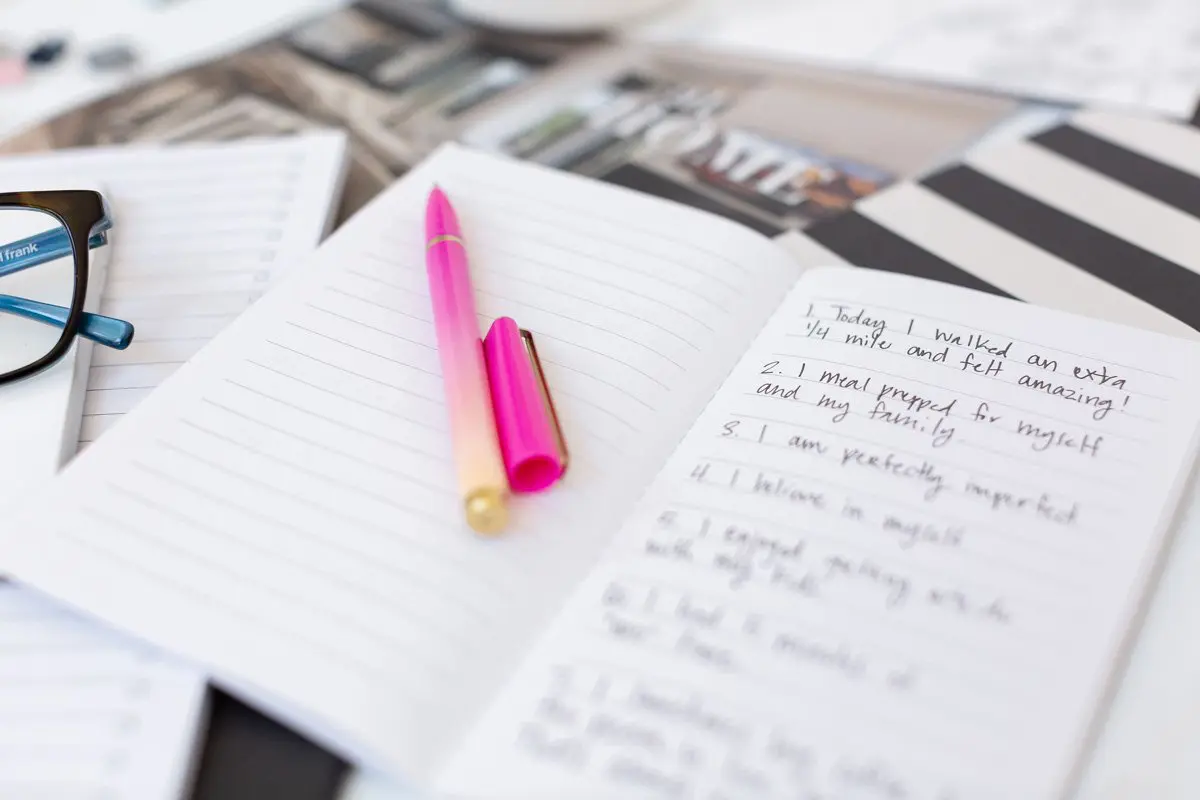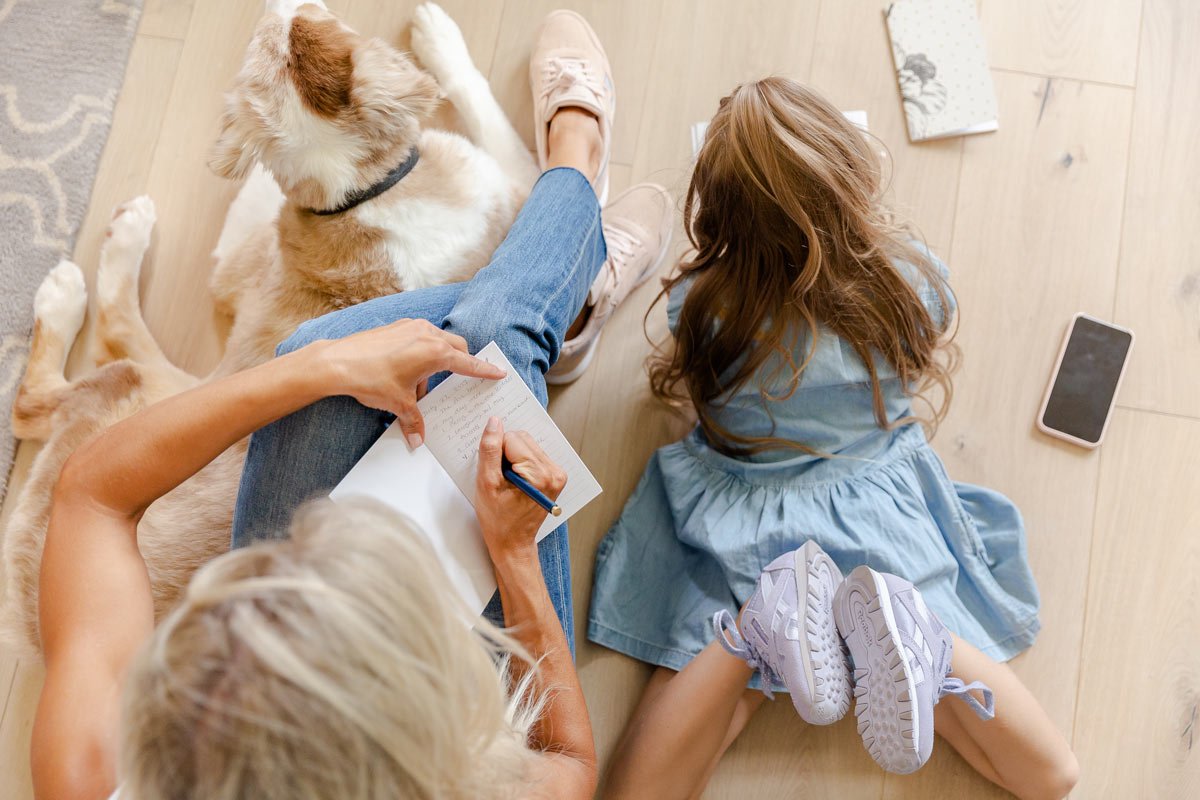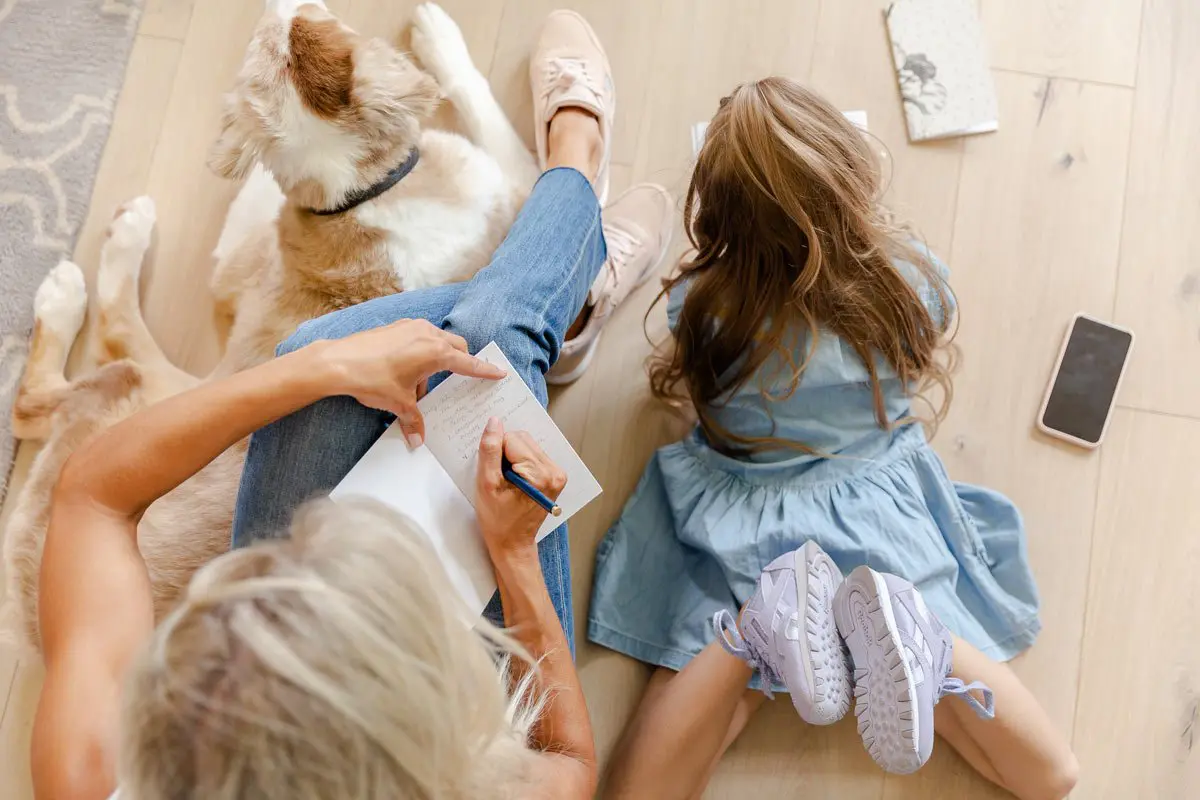 Having a record of your highs and wins is a great way to remind yourself to keep going when your transformation journey starts to hit more hurdles.
Power Promise 4: Recite Positive Affirmations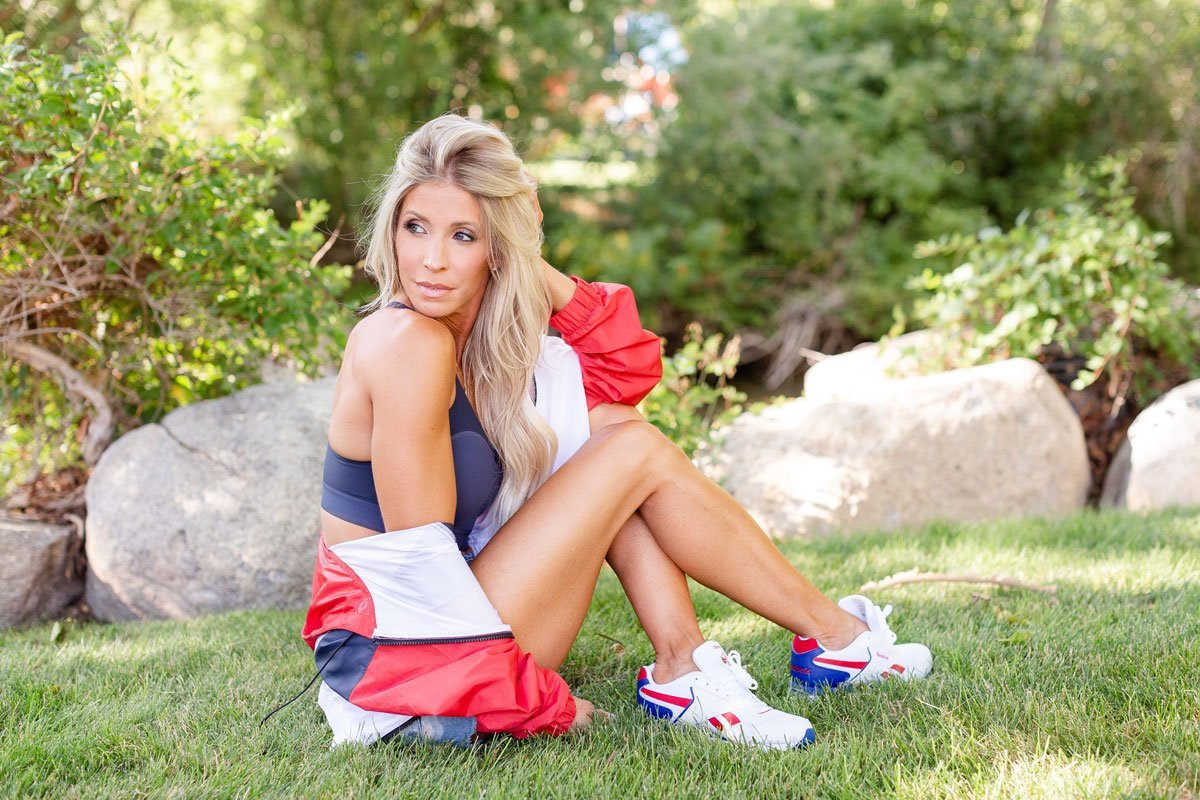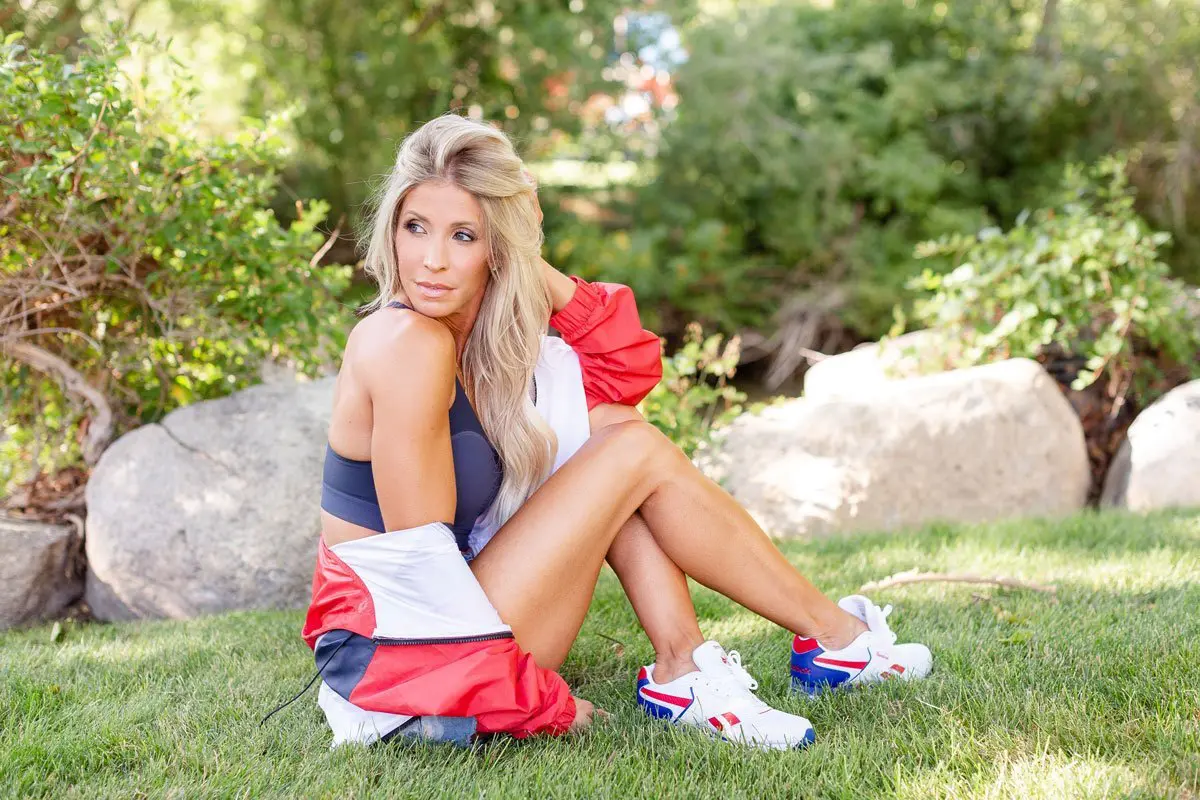 Outfit Features: Reebok LL Windbreaker, Reebok Classic Sneakers, Reebok Puremove Bra
Another great promise to make: Focus on having an #attitudeofgratitude, especially when it comes to self-talk. It's even one of our life lessons in The TRANSFORM App. If this sounds similar to the promise above, that's because these positive affirmations are something you can write in your transformation journal?in addition to your small victories. Loving our perfectly imperfectly self is crucial to a happy and healthy life. We do so well loving others for all of their imperfections and yet, all too often, we fall victim to forgetting this kind of love when it comes to ourselves.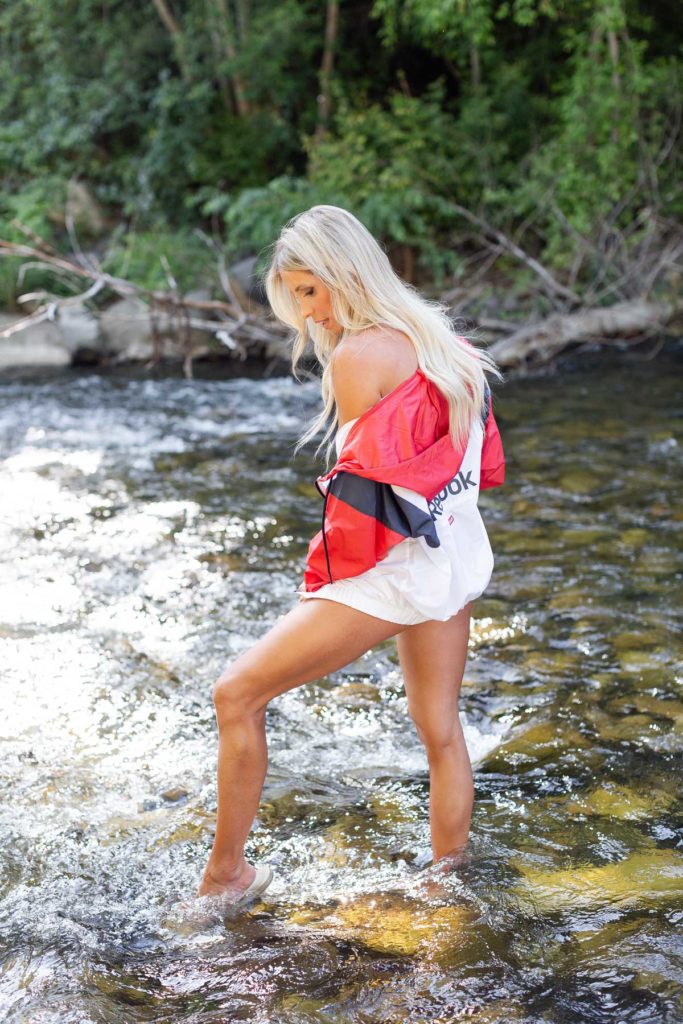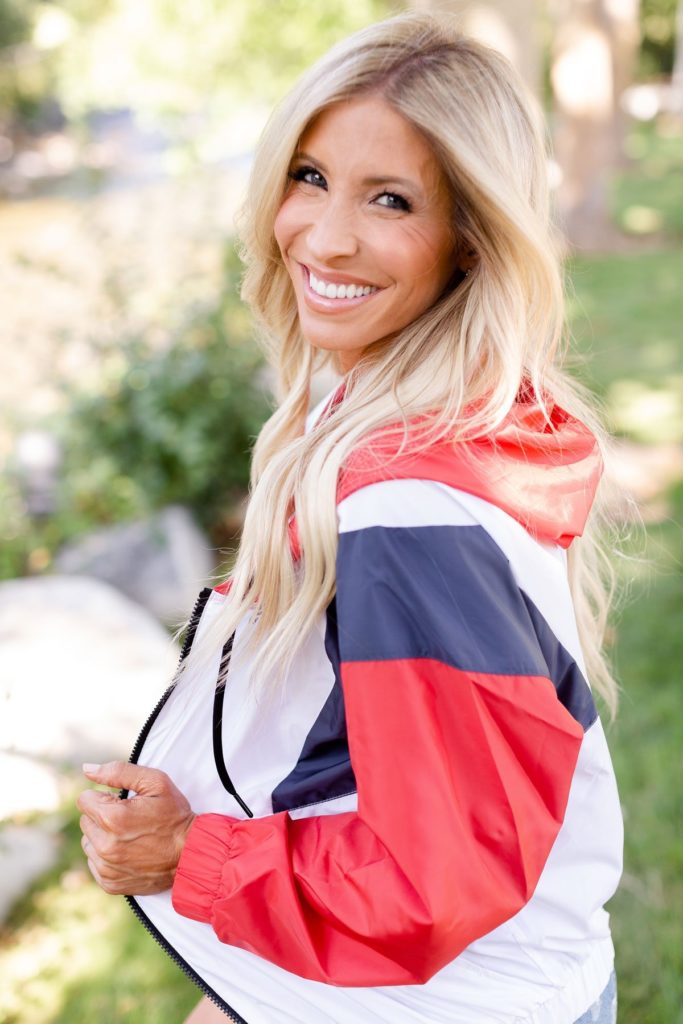 Self-talk is something that defines how we see ourselves. How often does that self-talk turn negative? We are who we say we are. Every day, turn your self-doubt and negative self-talk into the opposite. Repeat: I am…beautiful, lovable, healthy, kind, and compassionate.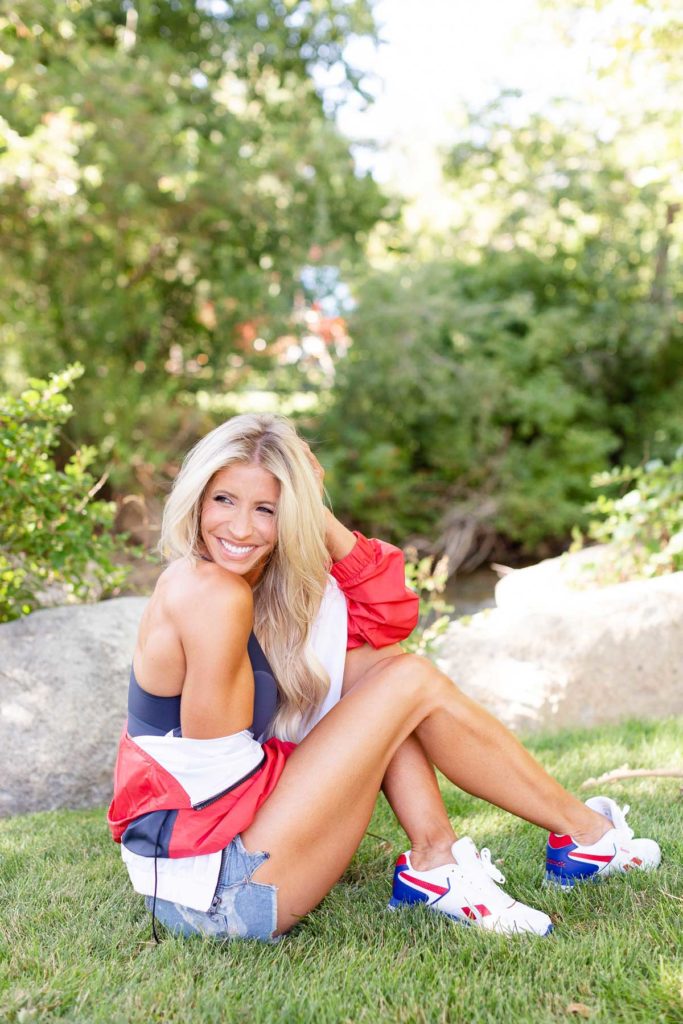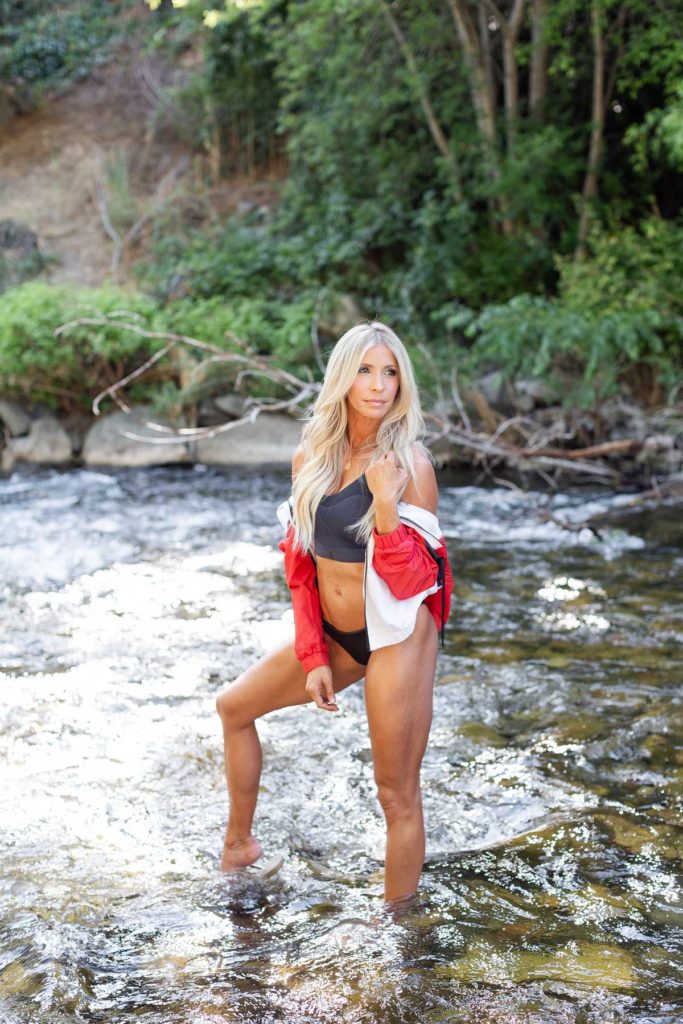 This can be difficult at times, trust me…I get it. It's important to your well-being, health, and happiness. Make it a daily promise to remind yourself how wonderful you truly are.
Power Promise 5: Work Out 5 Minutes a Day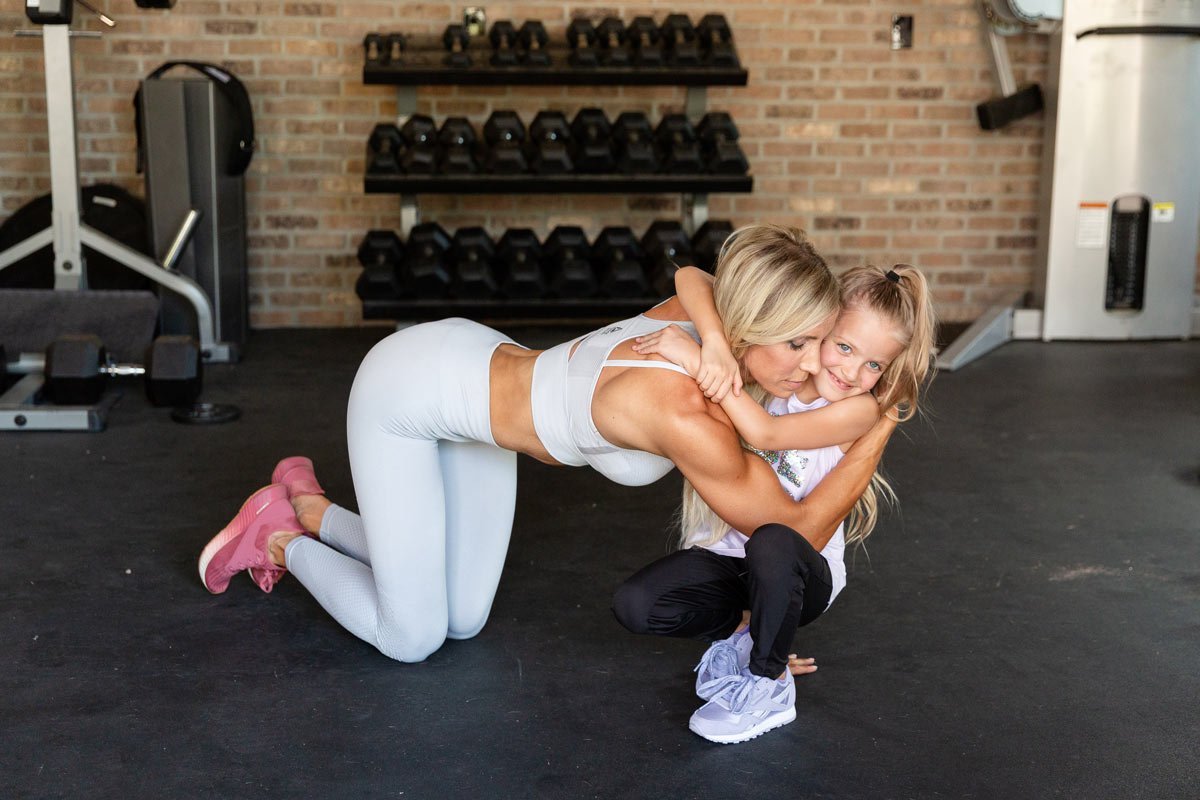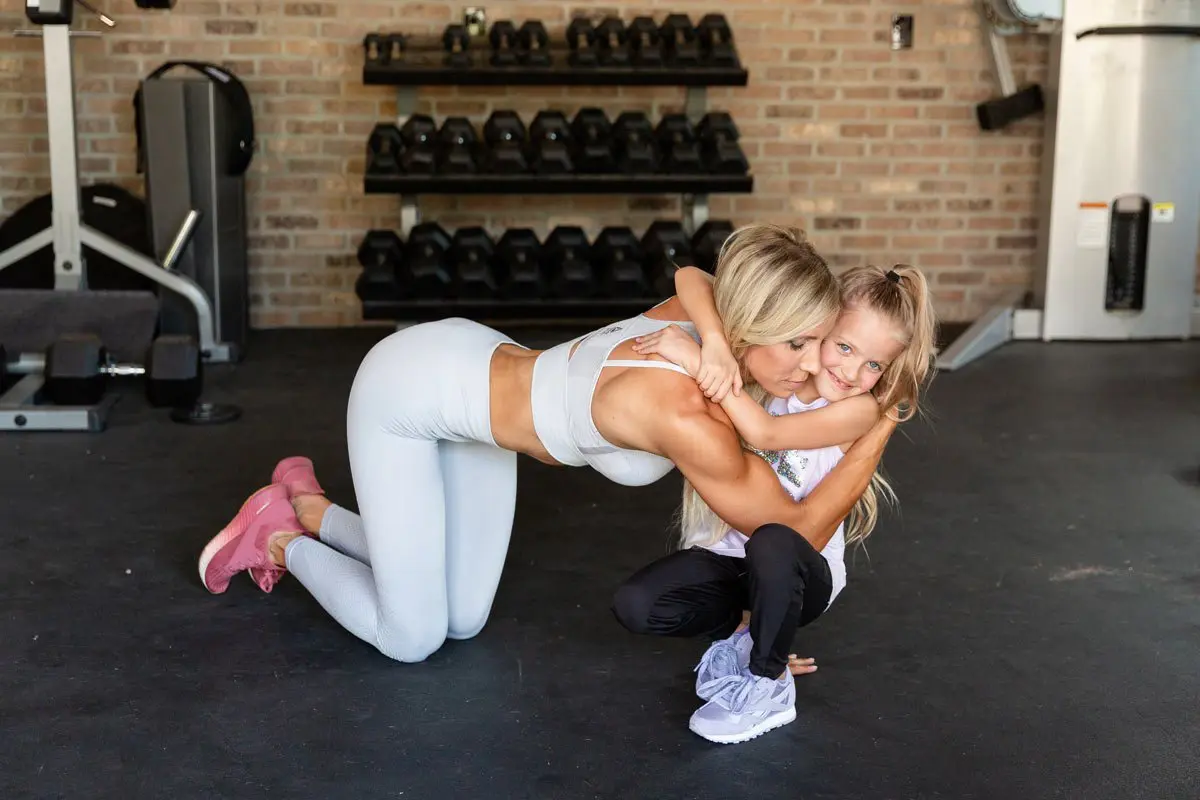 Outfit features: (Heidi) Reebok Flashfilm Sneakers, (Ruby) Reebok Classics
Why is it that a busy mom's time flies? If you follow me on Instagram, you know I don't let that stop me, and I try to squeeze a workout in even if it means that it's happening at midnight. Let me tell you, even squeezing in 5 minutes is enough to work up a sweat. Try the workout below for starters: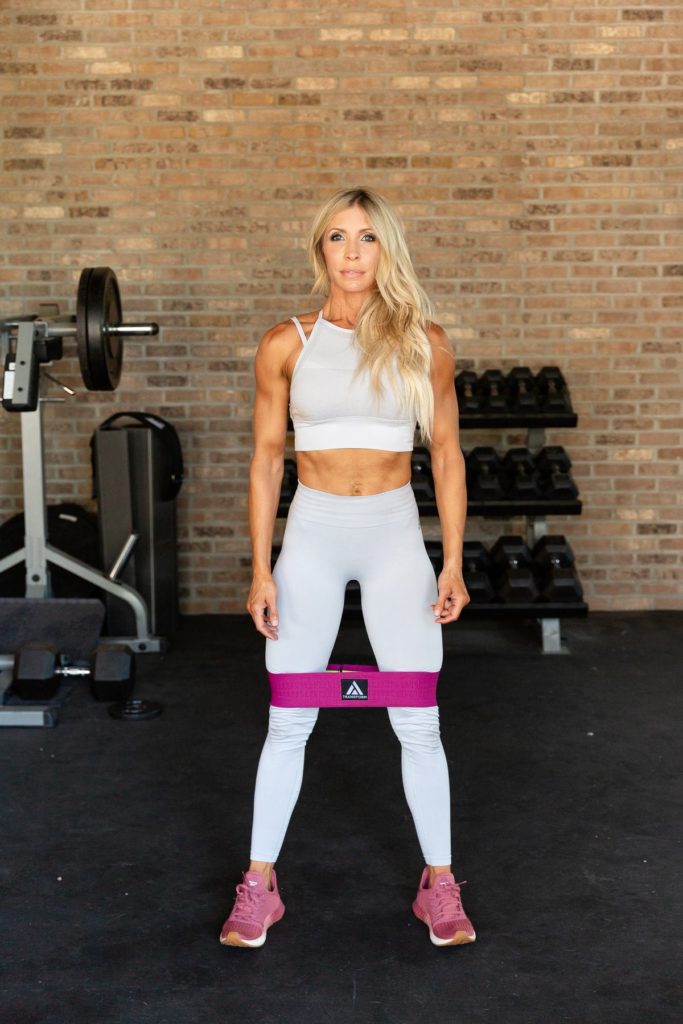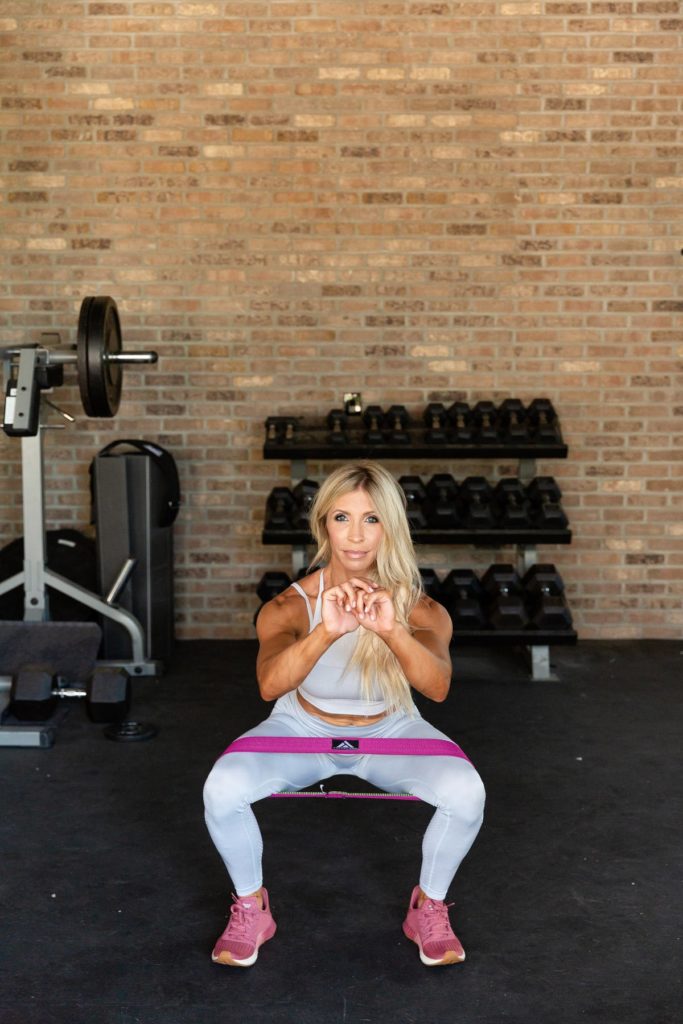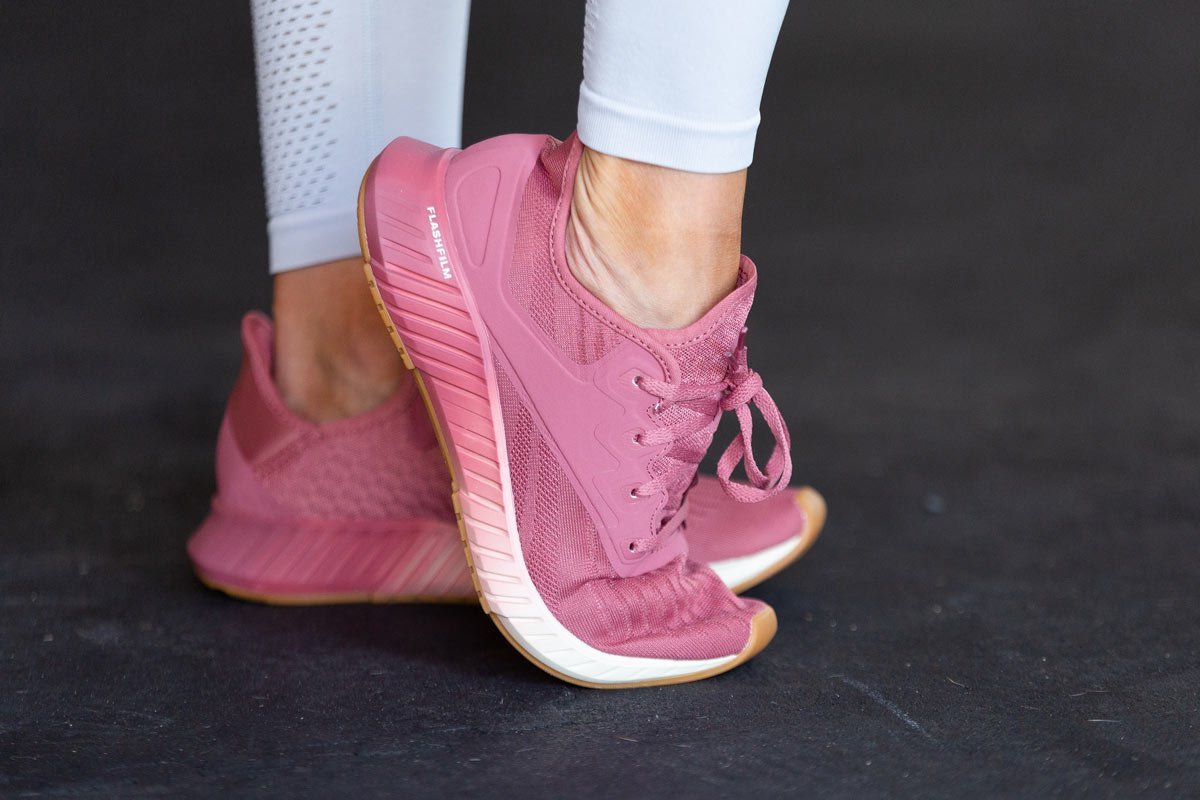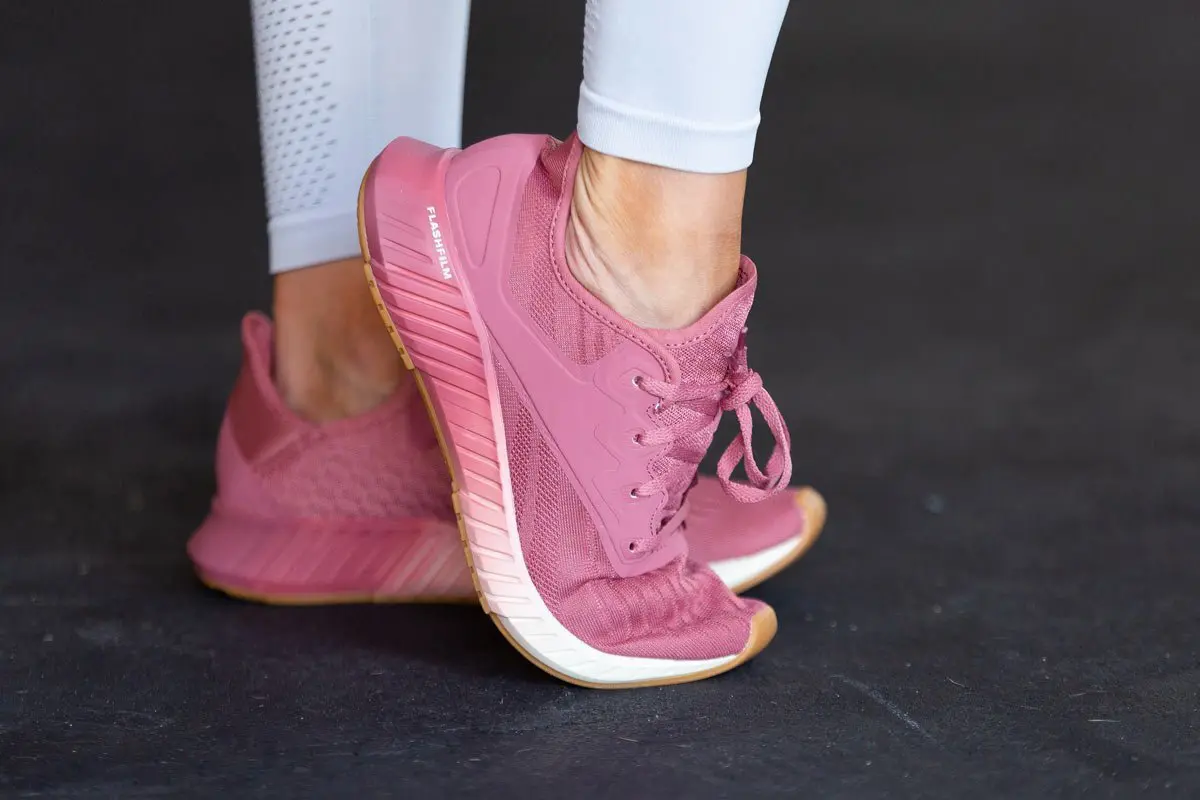 3 Move AMRAP, 5 minutes:
10 Banded air squats
10 Dive bombers
10 Bench crunches
Bonus Booty Afterburner: 100 Banded glute kickbacks (each side).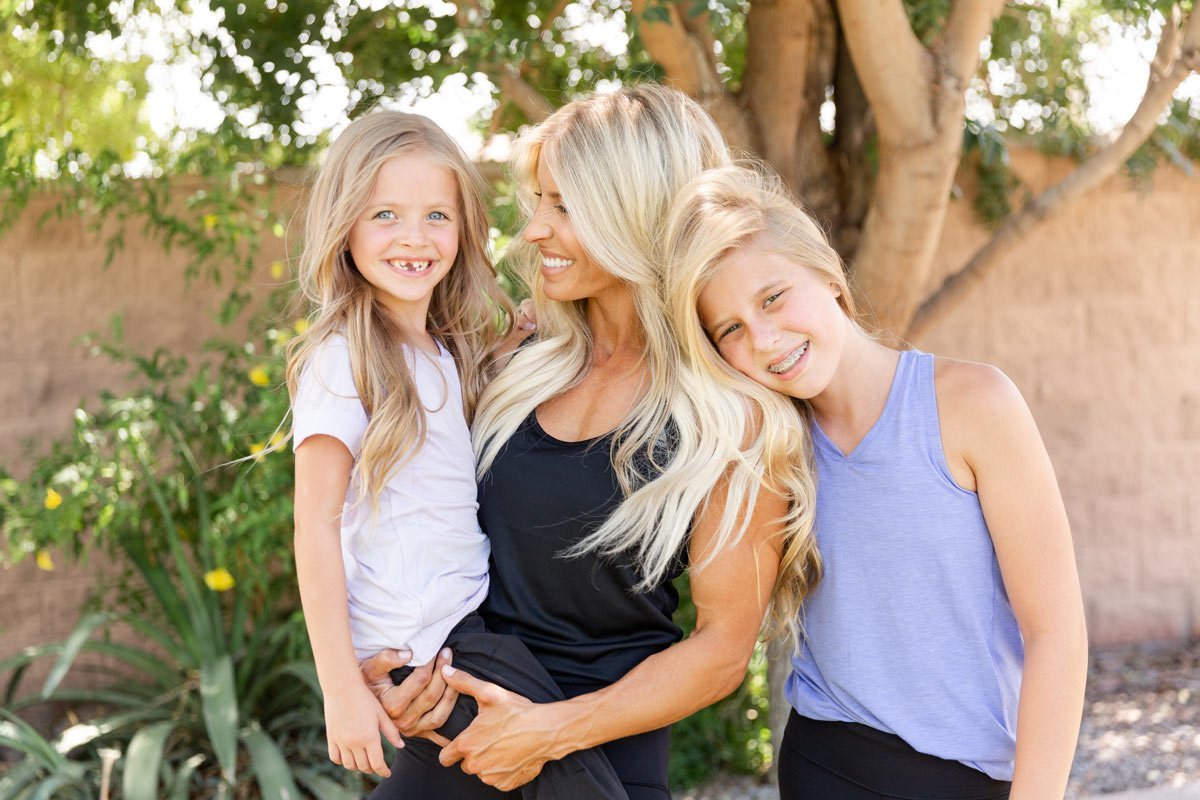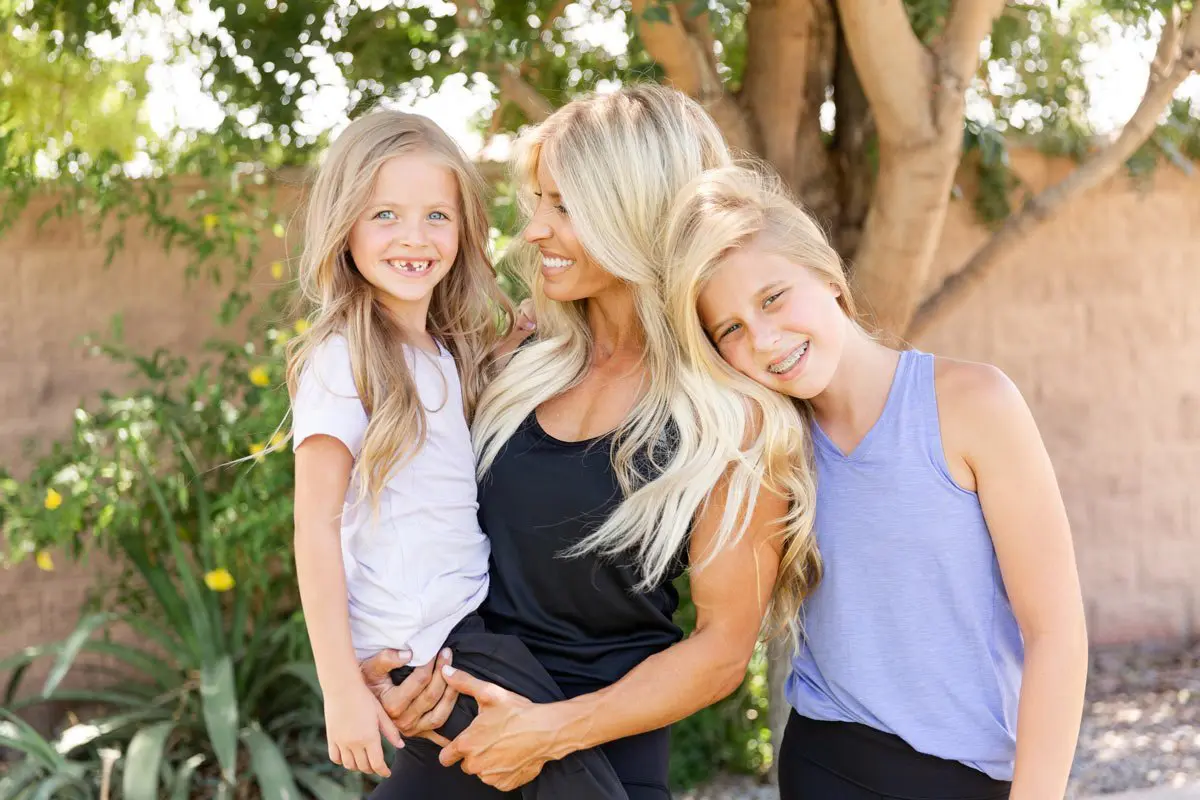 Reebok x Kohl's 5 Day Giveaway
Ok, on to the good stuff! Now that we've got all our power promises squared away, let's keep up the celebration. Let's celebrate YOU with a 5 day giveaway! I'm giving away over $1,700 in gifts (one gift to each winner, for 5 total winners). Over the next 5 days, I'll post an update to this blog with a new giveaway bundle. 5 days, 5 giveaways, 5 chances to win!
Enter to win by doing both of the following:
Comment on this blog with how you'll be using and keeping these power promises.
Note: To be a daily winner, you must enter before the next bundle goes up. Winners will be announced each day on my Instagram story and below.?
Giveaway 1 | Get outside with Your Kids: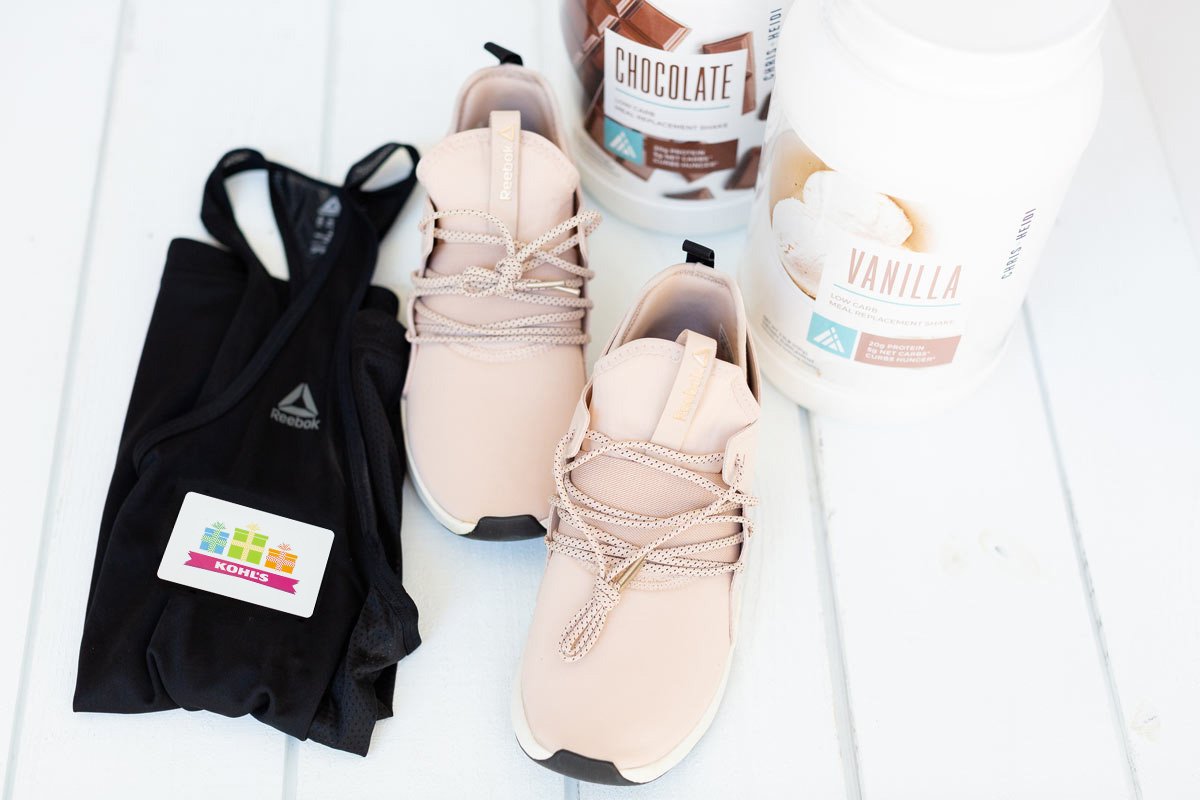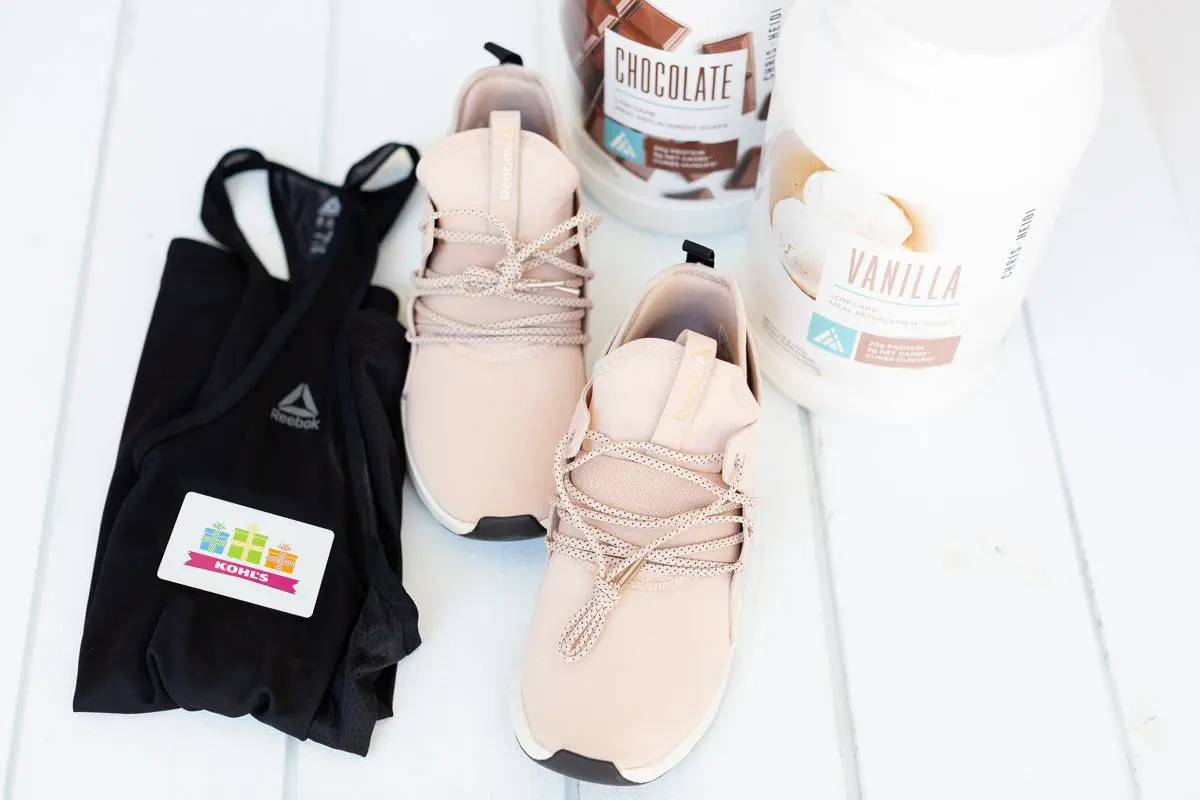 Reebok black tank ($23), Reebok Blush Sneakers ($80), Chris + Heidi Chocolate and Vanilla Meal Replacement Shake ($120), and a Kohl's Gift card ($25) Total Value: $248 Winner: Tori Caresia (@tcaresia)
Giveaway 2 | Drink More Water: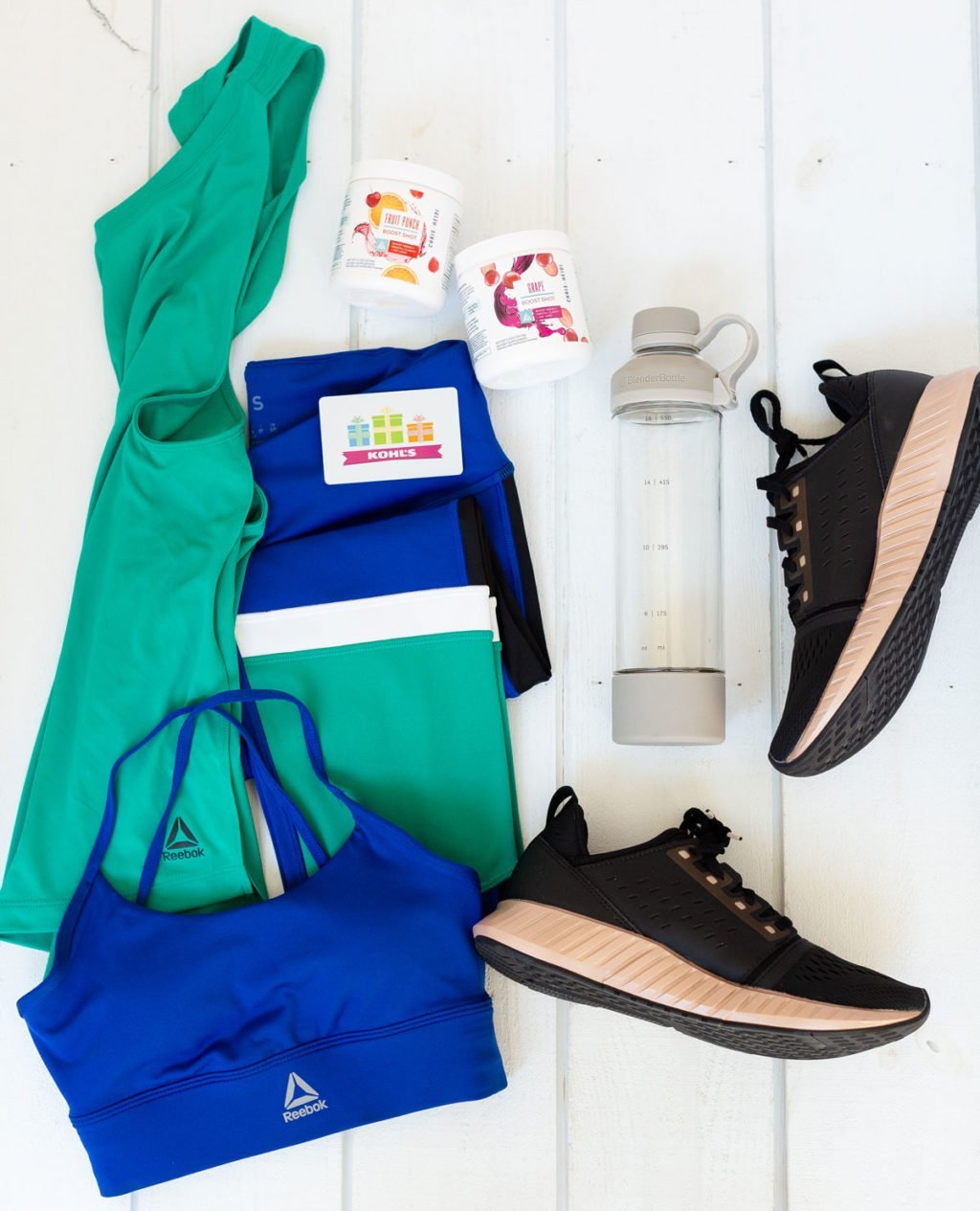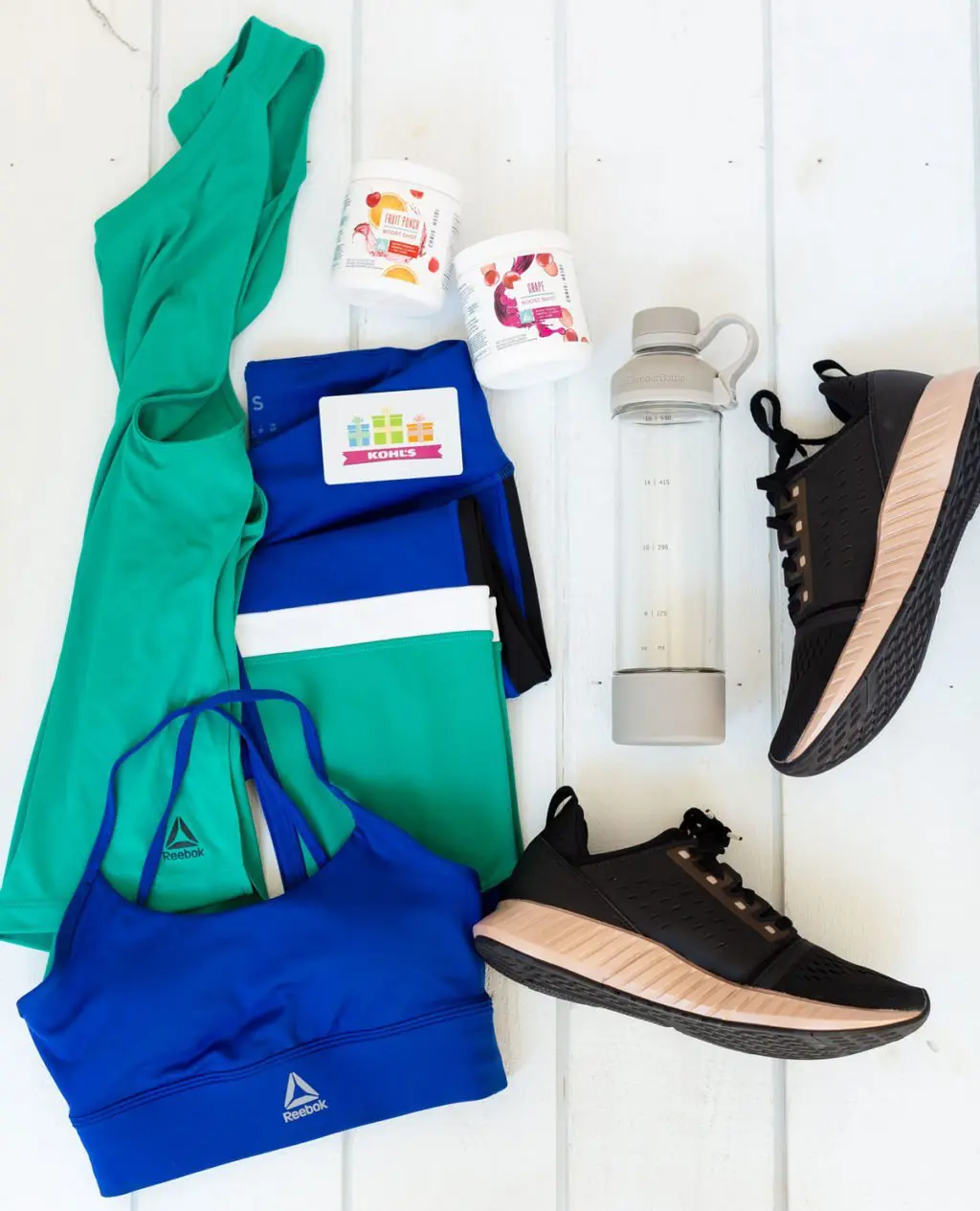 Reebok blue/green set (leggings ($45), Reebok tank ($25), Reebok sports bra ($25)), Reebok Black Champagne Sneakers ($80), Mantra blender bottle ($20), 2 Boost Shots of your choice ($80), and a $50 Kohl?s Gift card Total value: $325 Winner: Kayla Peters (@kmpeters08)
Giveaway 3 | Keep a Transformation Journal: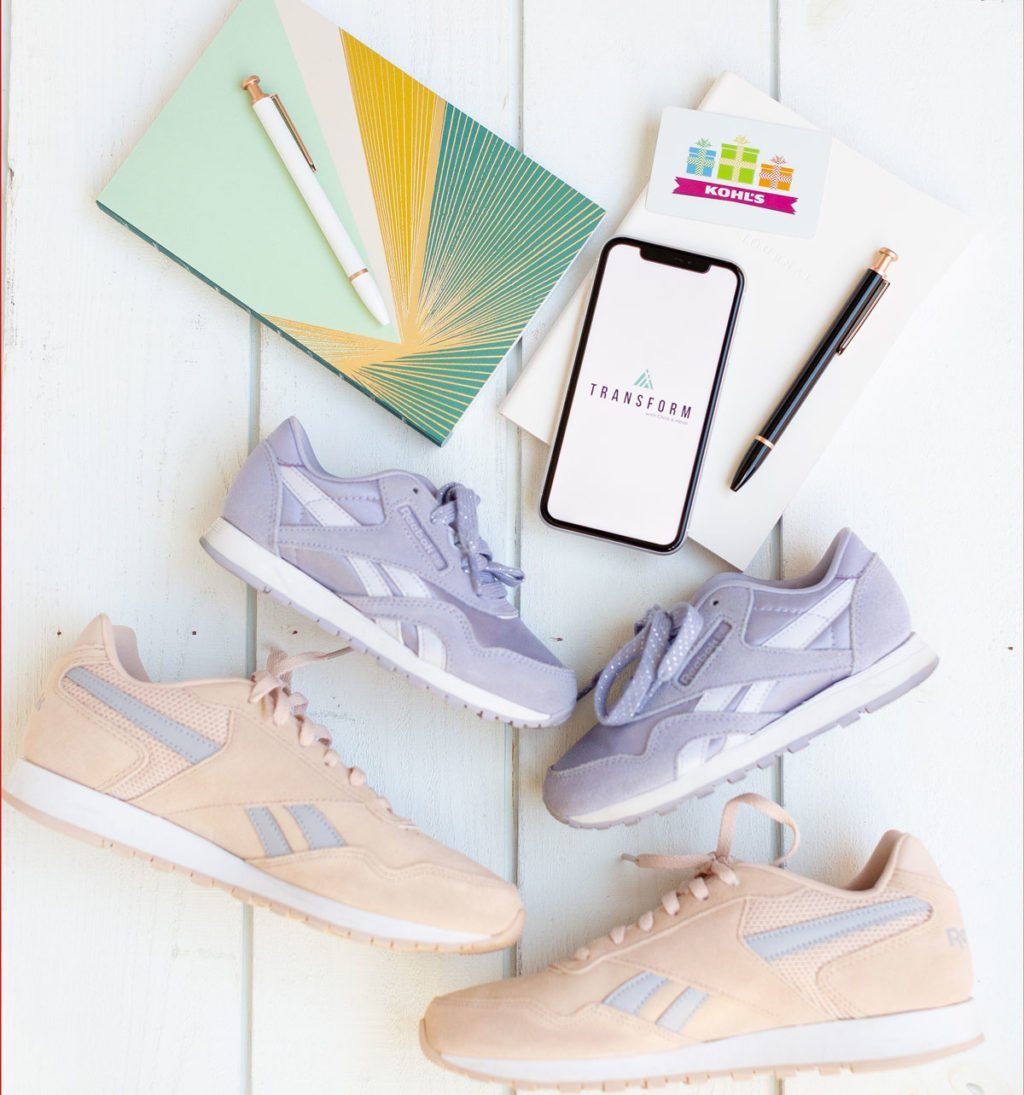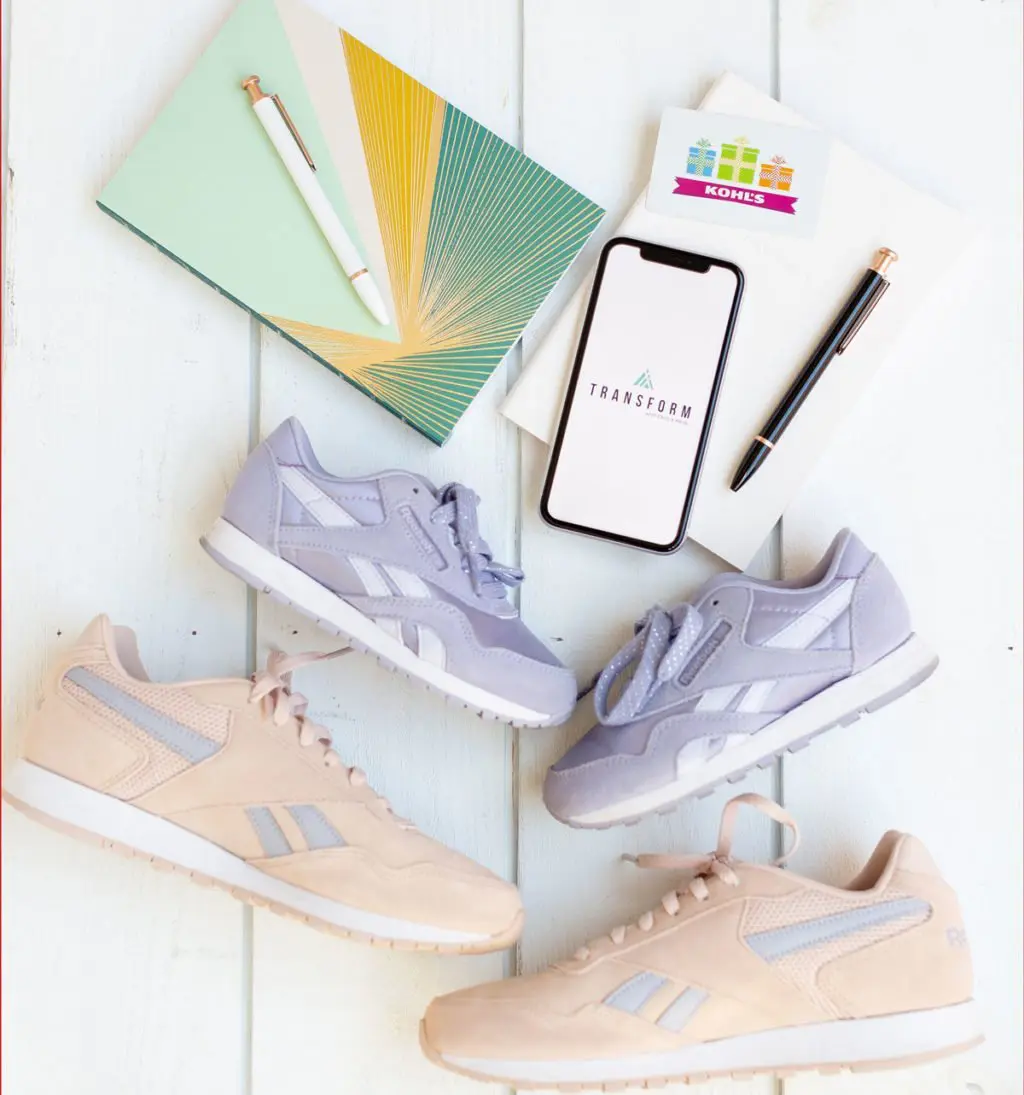 3 months of The TRANSFORM App ($38.99), 2 pairs of shoes (matching mommy ($75) and
me-Classics ($50)), cute journal pack and pen ($30), and a $75 Kohl?s Gift card Total value:
$268.99 Winner: Taylor Morfey

Giveaway 4 | Work Out 5 for Minutes a Day: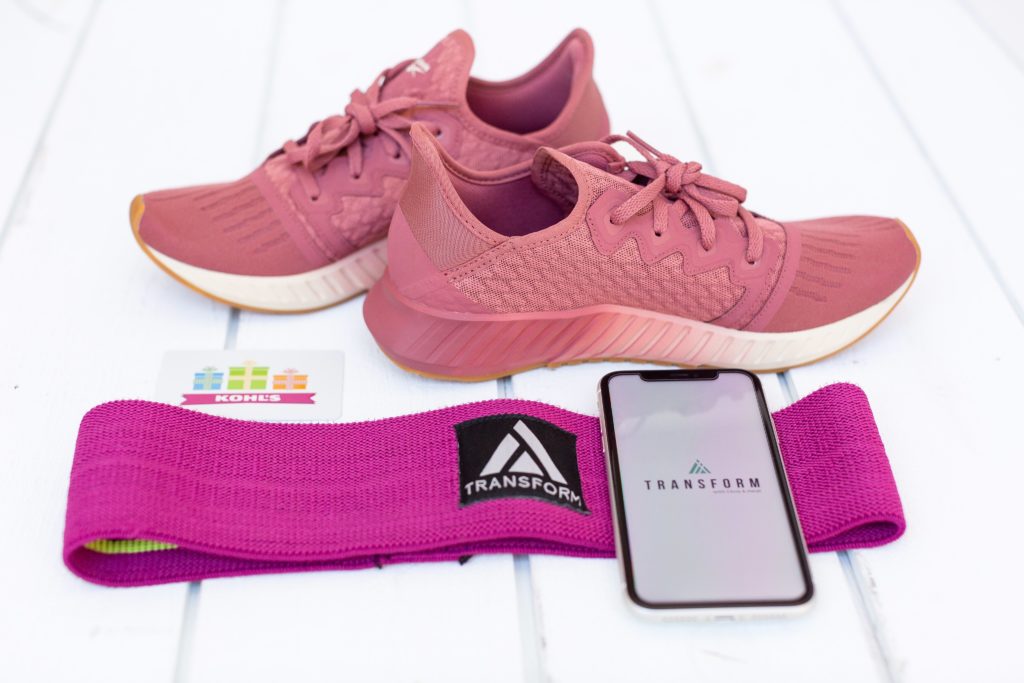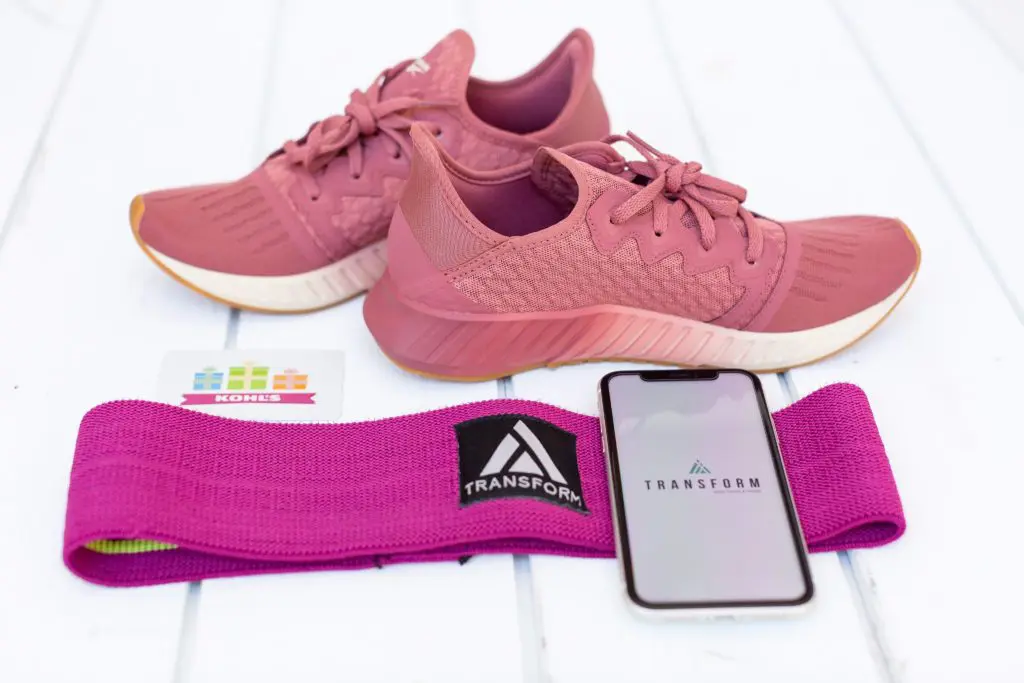 3 months on The TRANSFORM App ($38.99), a resistance band ($20), pink Reebok Flashfilms ($80), and a $200 Kohl?s Gift card Total:$338.99 Winner: Stephanie VanCott

Day 5 | Positive Affirmations: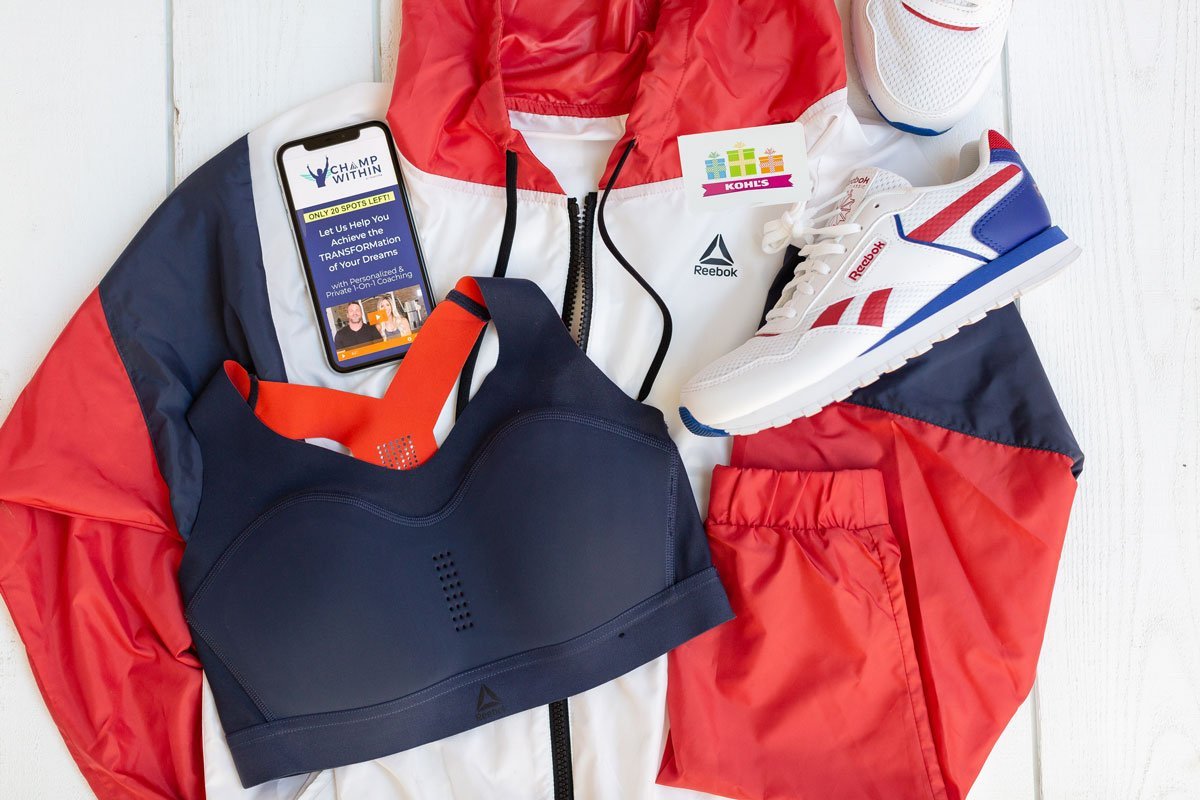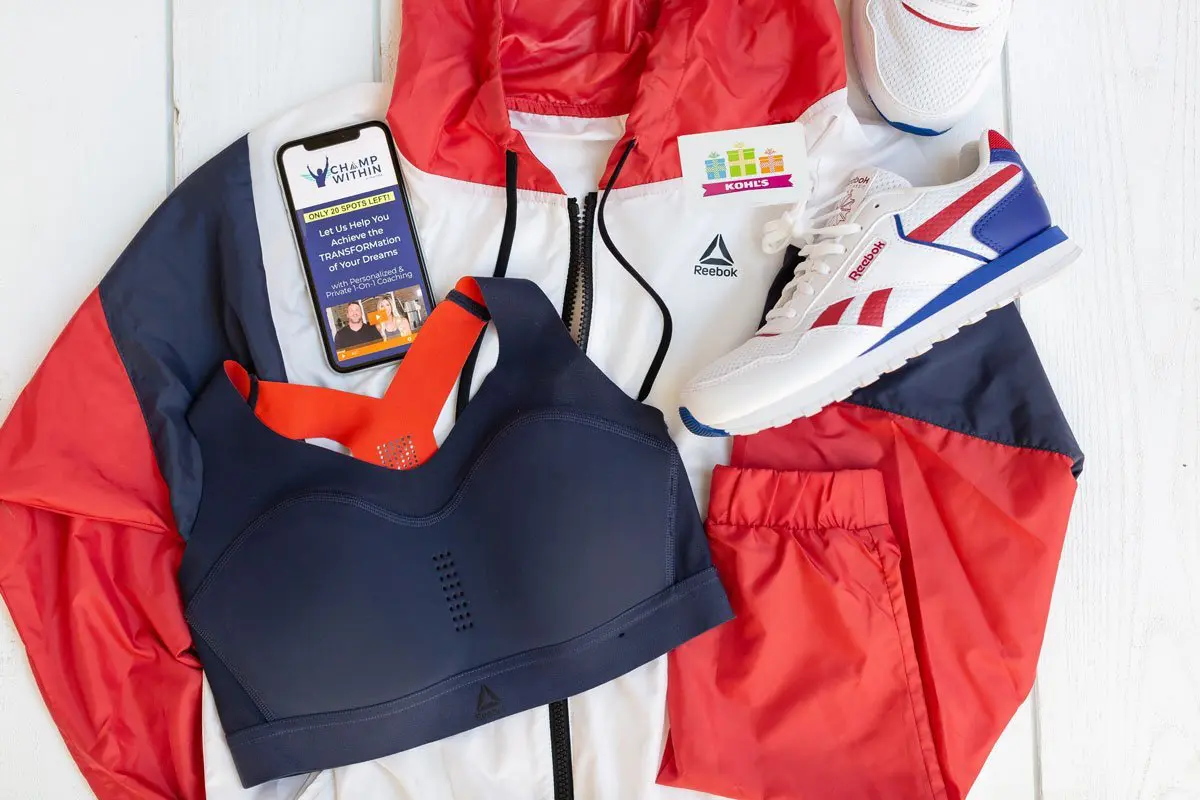 Reebok Windbreaker ($62), Reebok Classic Sneakers ($64.99), Reebok Sports Bra ($60), 1 month of coaching ($333), and a $25 Kohl?s Gift card Total: $544.99 Winner: Chynna Johns

xo,
Heidi
**Thank you, Reebok & Kohls for sponsoring this post! The opinions shared and discussed in this post are my own.**
Related reading:
My Top 5 Ways to Fall In LOVE With Your Body
A Lotta Tabata || 4-Minute Total Body Toning Workouts
Our 12 Month Transformation, Month One: Self-Love!
5 Workouts You Can Do Anywhere
Drink Up! The Benefits of Drinking Water