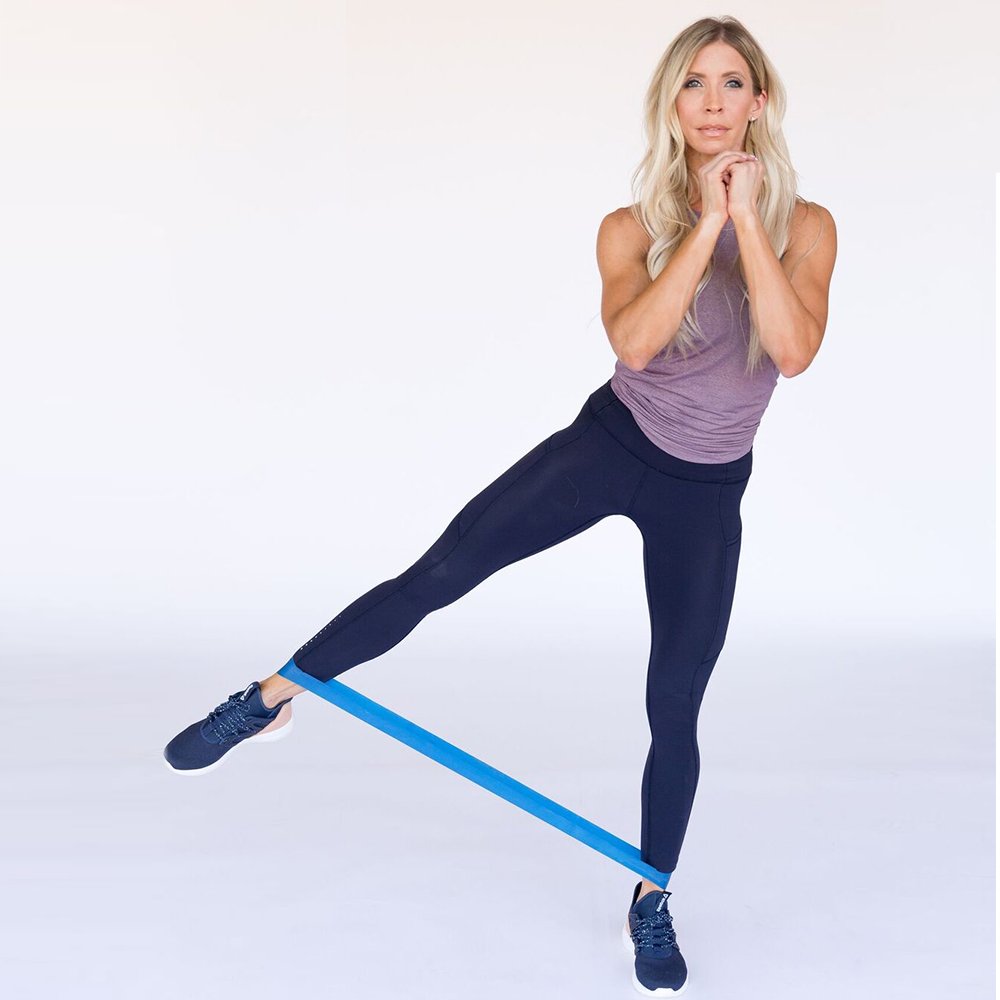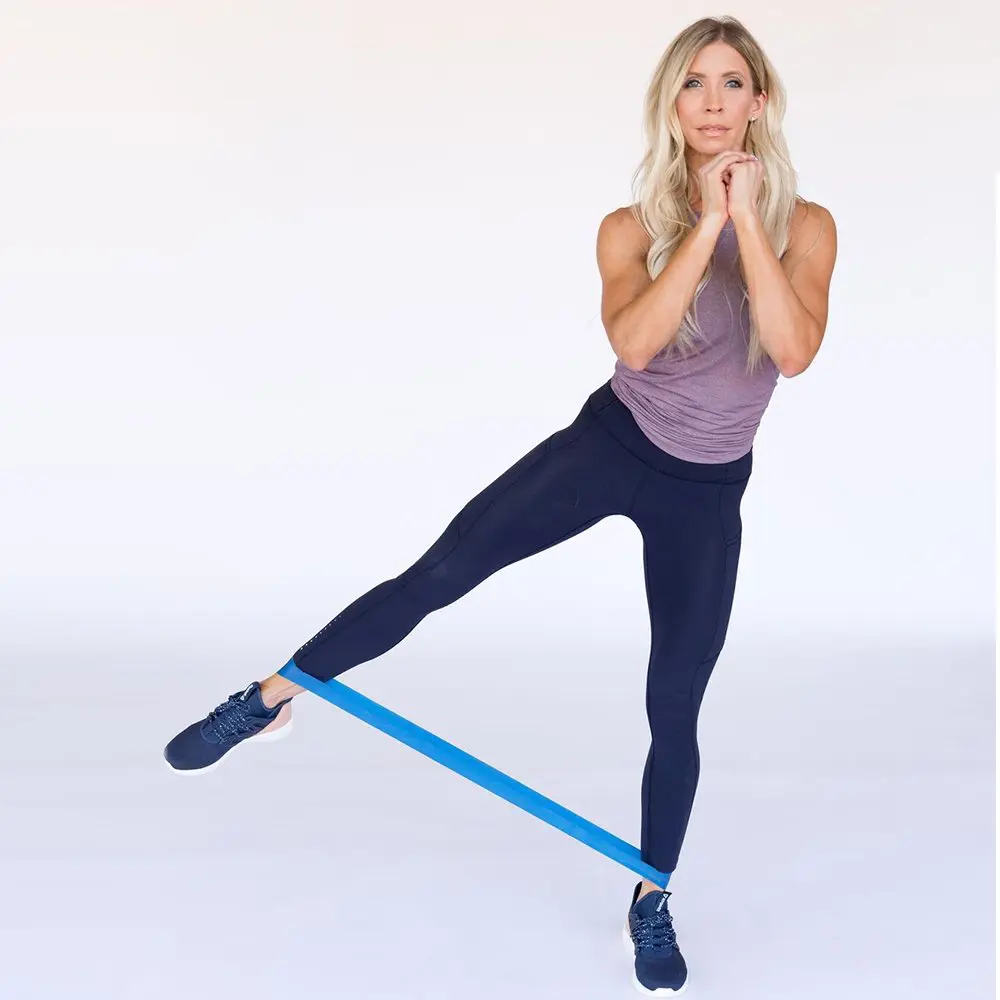 Whoever said diamonds are a girl's best friend obviously never had a set of resistance bands…or a Marshmallow Dream Bar, for that matter. 😉 You guys, I'm telling you, the real MVP in my gym bag is a set of resistance bands. They are the gift that makes you keep on giving, and by giving, I mean working harder in so many amazing ways!
If you're curious about using bands, you can pick up a set of resistance bands for under $10 like this one or opt for one of my favorite resistance bands here (full set here).? Tip: If you buy a set, you'll be able to give yourself a variety of resistance because you can move up and down in weight. This way, you can change the band depending on the move.
Benefits of Adding Resistance Bands to Your Workout

Outfit & Workout Gear Details:?Reebok Hayasu, Lululemon Fast & Free Leggings (similar here ), Lululemon Tank (similar?here),?Resistance Band Set,?4KOR Resistance Band (one of my favorites), Sweaty Betty Gym Bag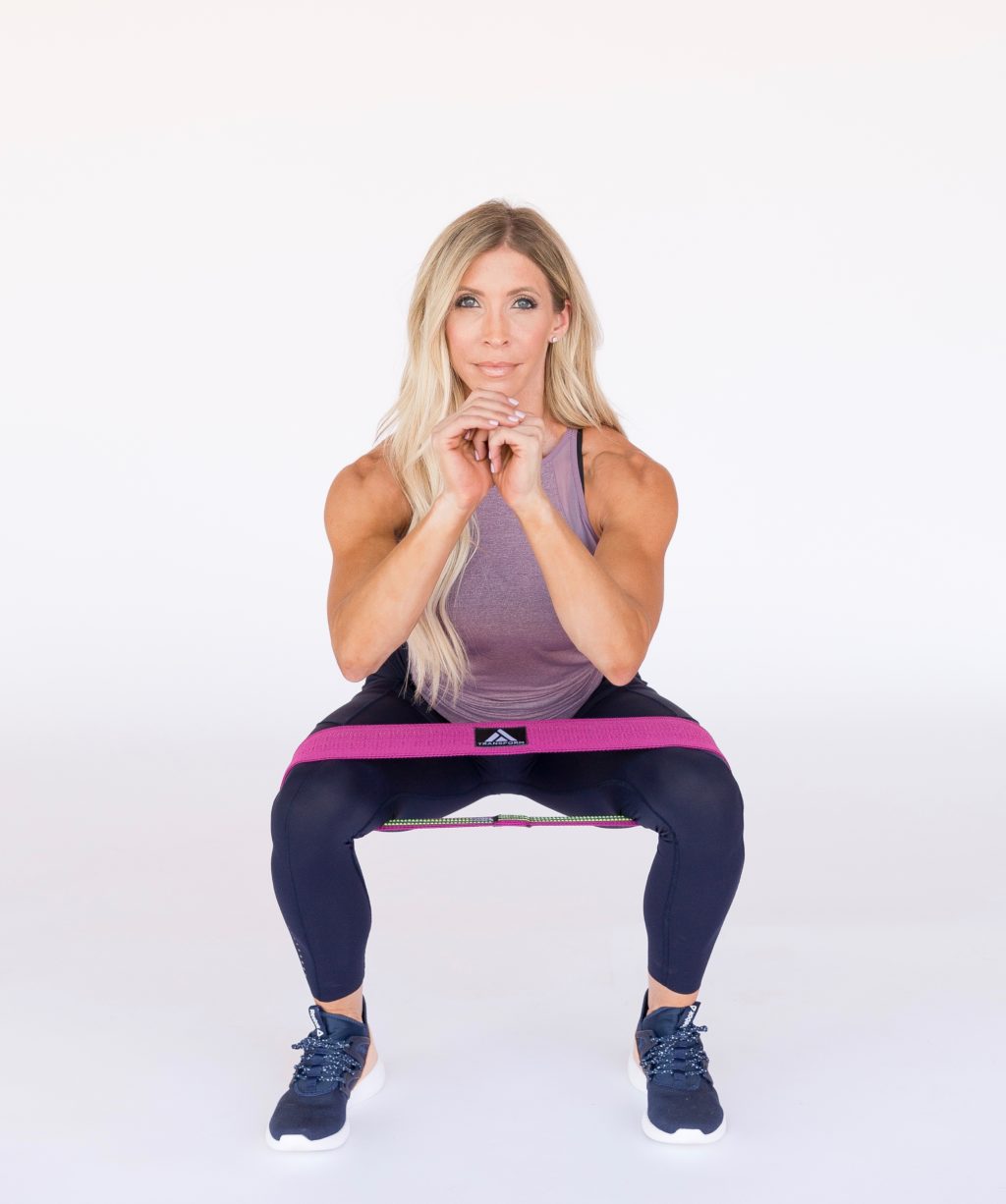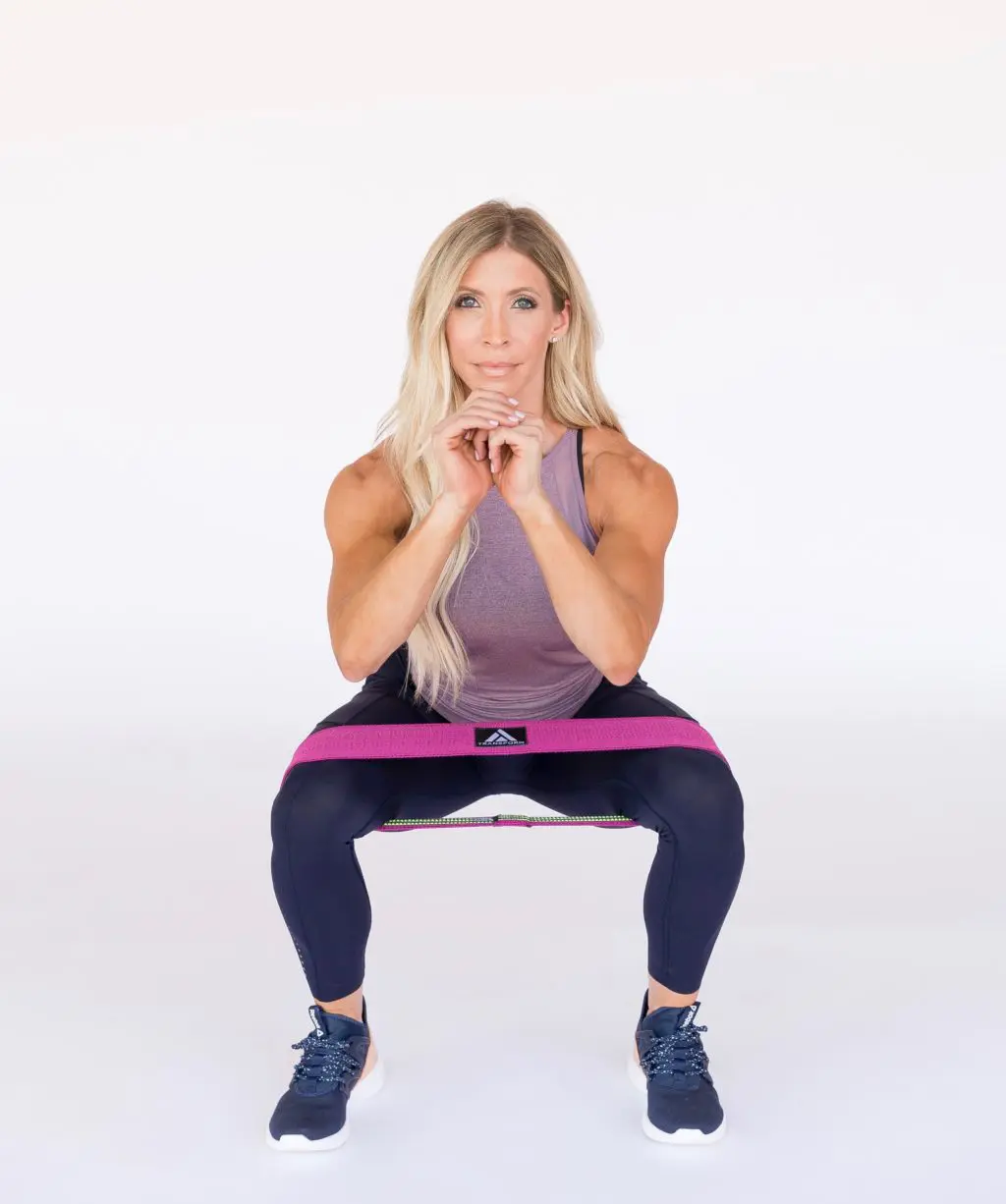 Whether you primarily work out at home or in the gym, and no matter what your day or schedule brings, a resistance band will help ensure you get in a few minutes of workout time. And with back to school season upon us, resistance bands are a lifesaver for busy moms!
I know what you're probably thinking…Is it really possible to get in a killer workout with "just" a set of bands? YES! Here's why!
1. Tone + Strengthen

Resistance bands, while they may not seem like much at first glance, are designed to work your accessory muscles. They help you strengthen areas you may not realize are weak. Your body is working against the resistance of the band to engage more muscles, ultimately resulting in strength gains. The best part? You don't really have to change what you're doing. That's right…add them to your current routine to increase difficulty. Bonus: You'll use more stabilizer muscles than you normally would in order to keep the band in place. They can also increase your range of motion and muscular endurance. If it's leg day, add them to your squats, lunges, or even jumping jacks. If it's upper body day, add them to your push ups and shoulder presses, to name a few.
2. Added Assistance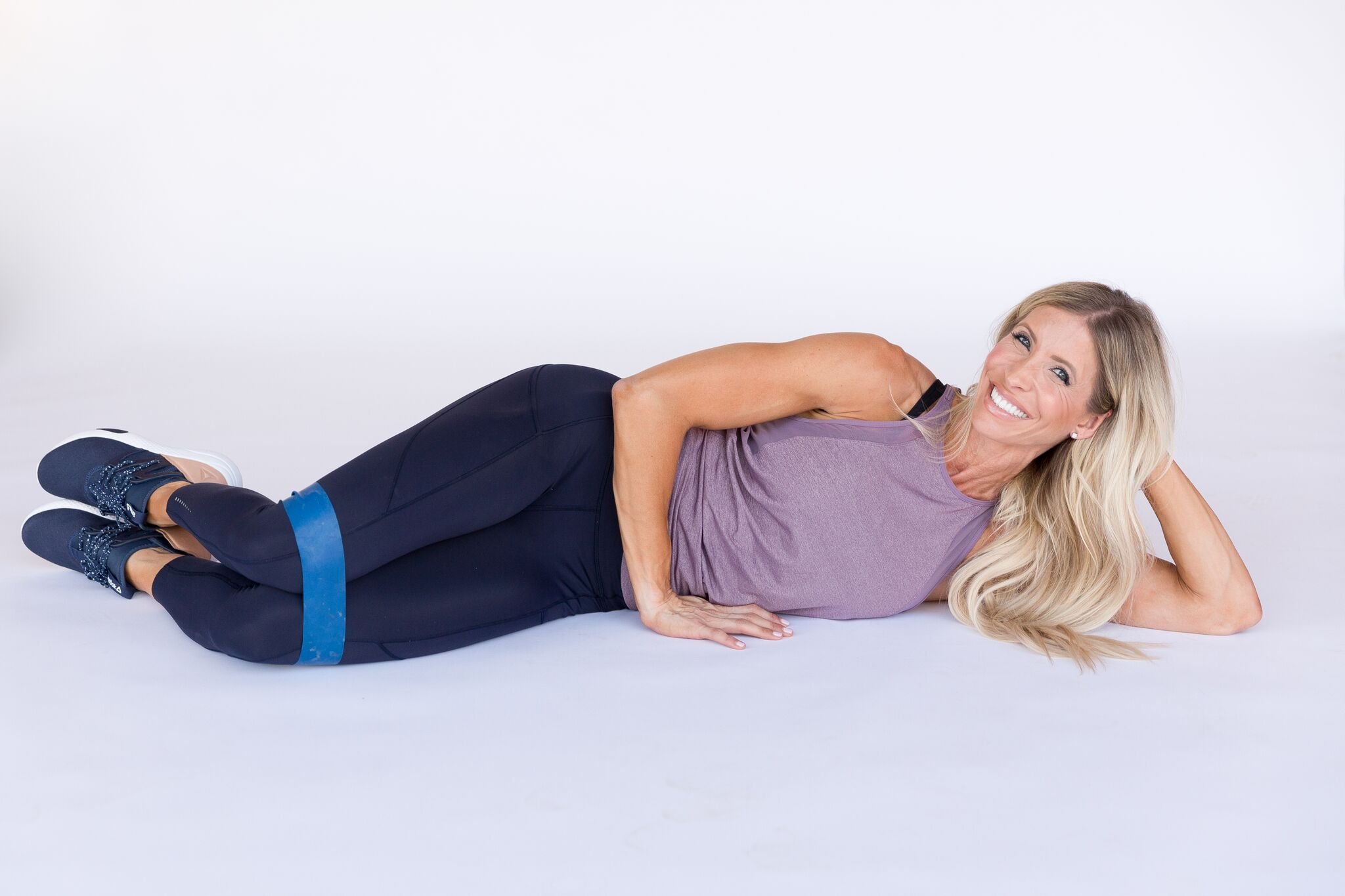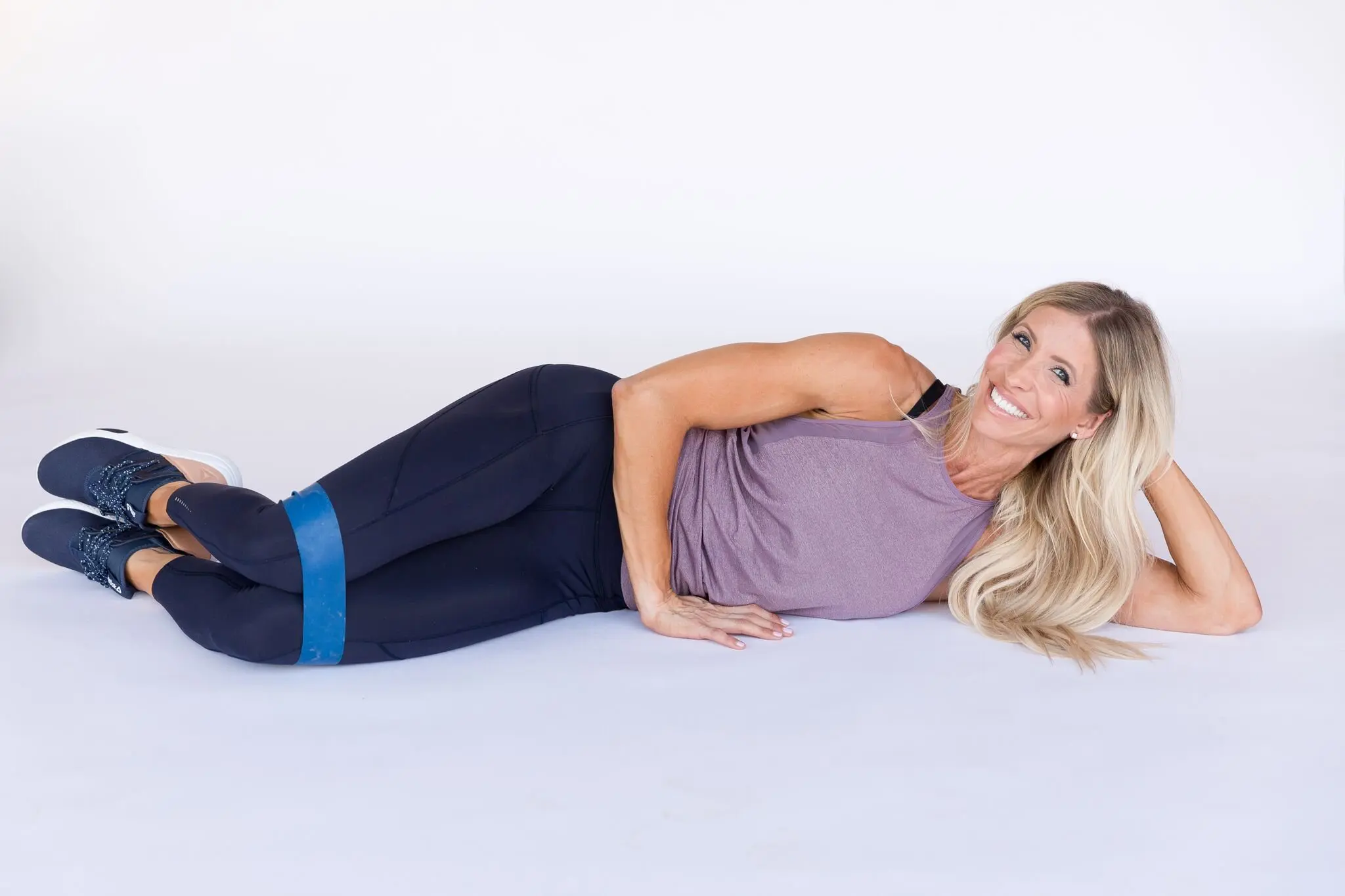 In addition to adding resistance in your workout, they can even be used to assist in your workouts. This is a great set of bands for assisting. Think pull ups or dips. Ladies, if you're just getting into working out, or even if you're a pro, pull ups can seem daunting, I get it! If you haven't quite reached your pull up goal, you can use a band to help support your body. As you pull up, the band will support you so that you can focus on engaging those lats and accomplishing your pull up goals in no time with more confidence. Soon enough, you'll be able to ditch the assisted pull up with a band to get you to the full version OR keep it and try variations like Archer Pull Ups.
3. Affordable + Travel-Friendly

Click here to see my other gym bag essentials.?
While the bands are super strong and designed to help you do the same amount of work as a set of dumbbells, they're virtually weightless. Stick a set in your suitcase, purse, or gym bag and you're ready to go. Plus, they're also super affordable…like this set that comes in under $10!
Maybe a gym membership isn't your thing or you're not ready to splurge on a home gym set yet. Investing in a set of resistance bands may be the way to go. If there's one thing Chris and I know?and part of the reason we created The TRANSFORM App, which includes TONS of home workouts?life isn't all meal plans and water checks. Sometimes you wake up late, rush out the door, get the kiddos to school, and move quickly onto the next thing. Resistance bands will give you so many options regardless of where you are! Try doing seated banded hip abductors in the car…hey, this busy mama will squeeze her workout in just about anywhere!


Click here for workout + lateral leg lift movement.
My Top 5 Resistance Band Moves + Workouts


If you're looking for more workouts, plus meal plans and more, don't forget to download The TRANSFORM App! Don't get me wrong?I love a great free weight sweat session, and research shows that adding a set of resistance bands is sure to give you better results. A mix of both is a great way to accomplish your goals, BUT if you don't have access to weights, you can mimic so many moves with just a simple set of resistance bands!
xo,
Heidi
And here are some other workouts you can do anywhere:
No Gym, No Problem: Workouts on the Go
5 Workouts You Can Do Anywhere
Mommy & Me Tabata Workout
At-Home Body Sculpting || Sexy Back + Shoulder Shaper
Back to School Workout Ideas: From Toddlers to Teens to You!
A Lotta Tabata || 4-Minute Total Body Toning Workouts