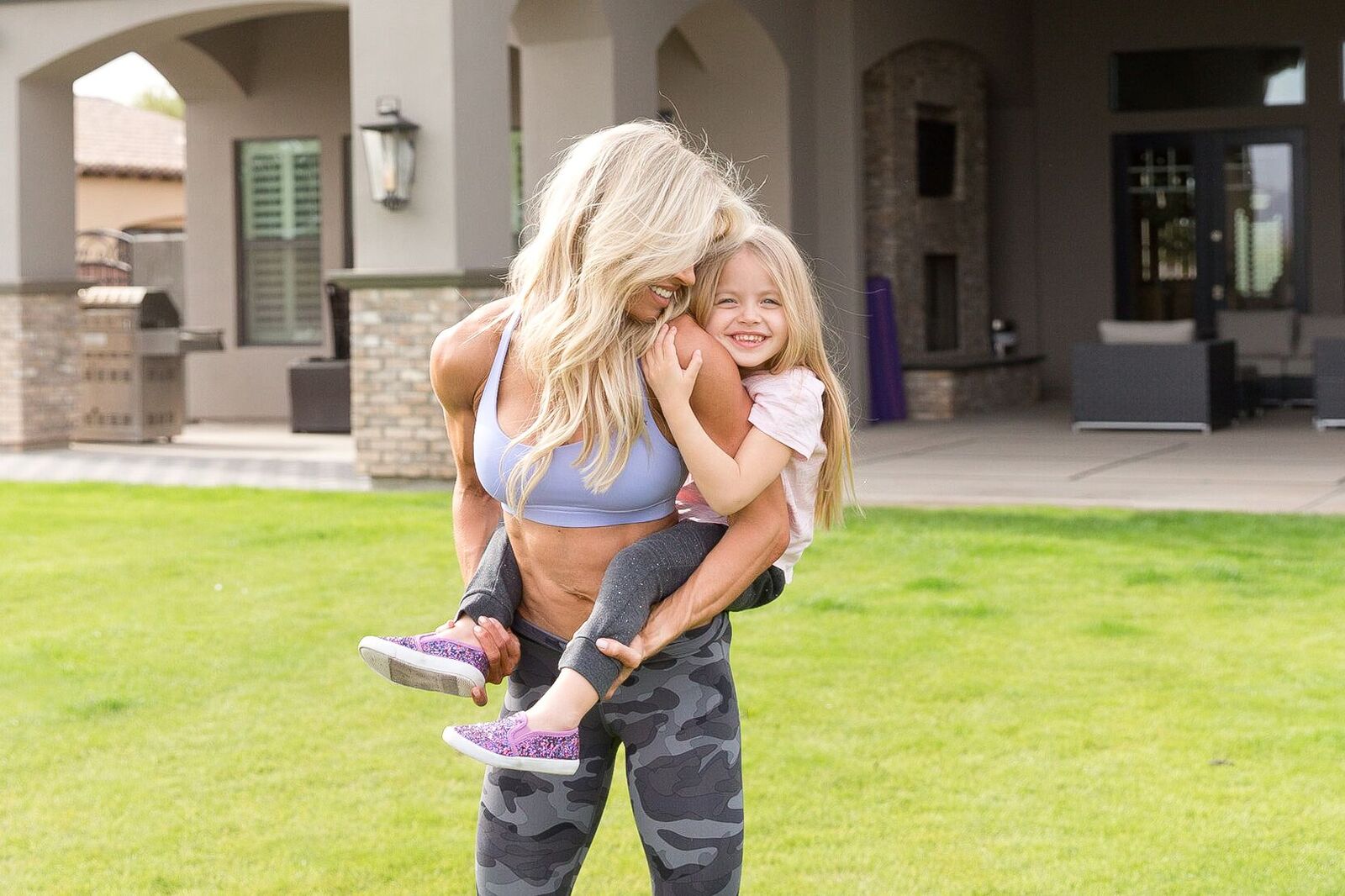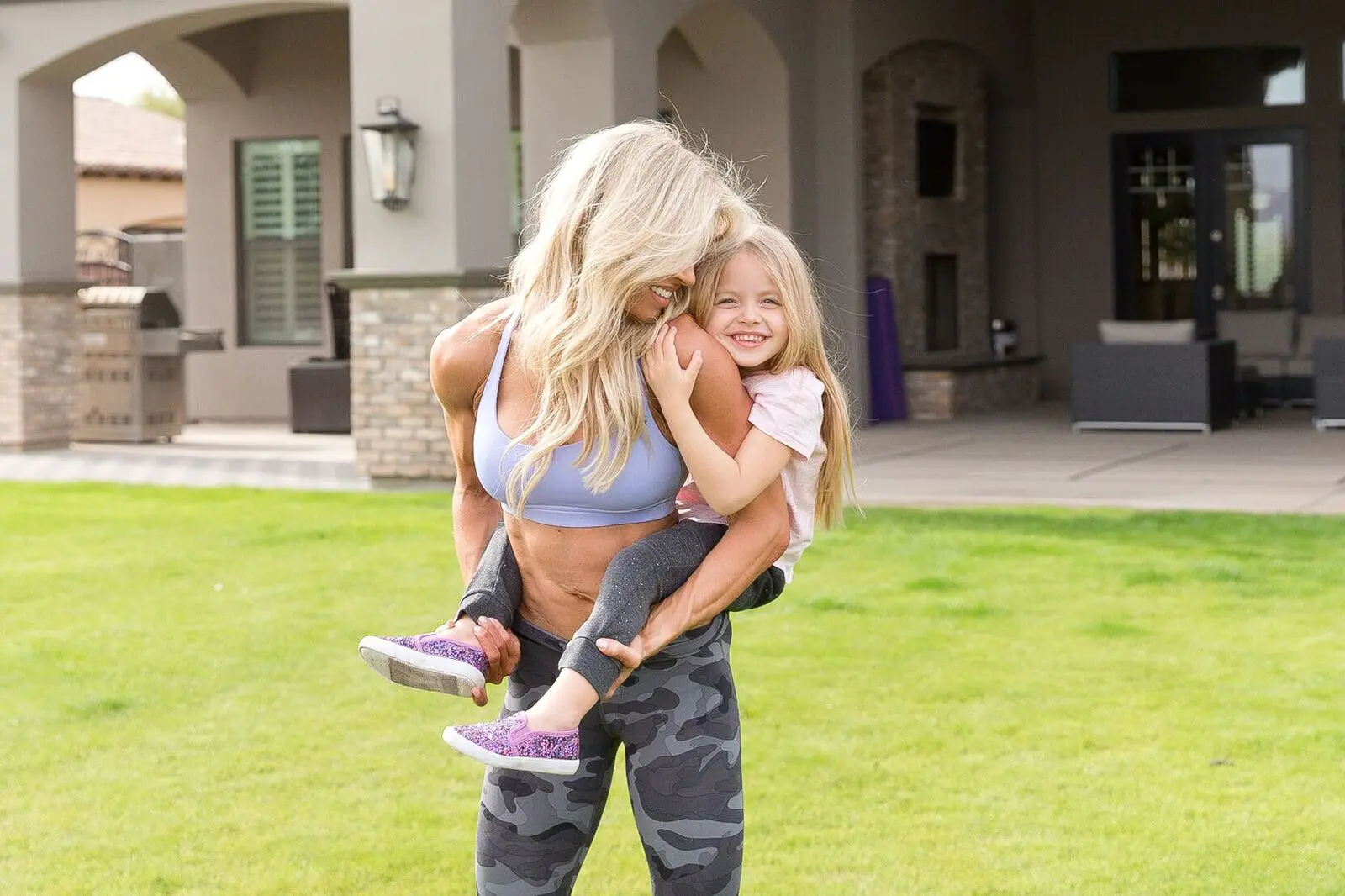 My days seem to be JAM packed from 6am to midnight (and sometimes later!) with carpooling, errand running, business meetings, activities with the kiddos, and maybe a few minutes alone with Chris…they are FULL days with not much breathing room! While getting to the gym can feel extremely difficult most days, here's how you CAN get in your workout plus some extra QT with your cute littles: Mommy & Me TABATA. This workout is just 4 minutes in total (yes, you read that correctly!), is super easy to follow, and best of all?incorporates your kids!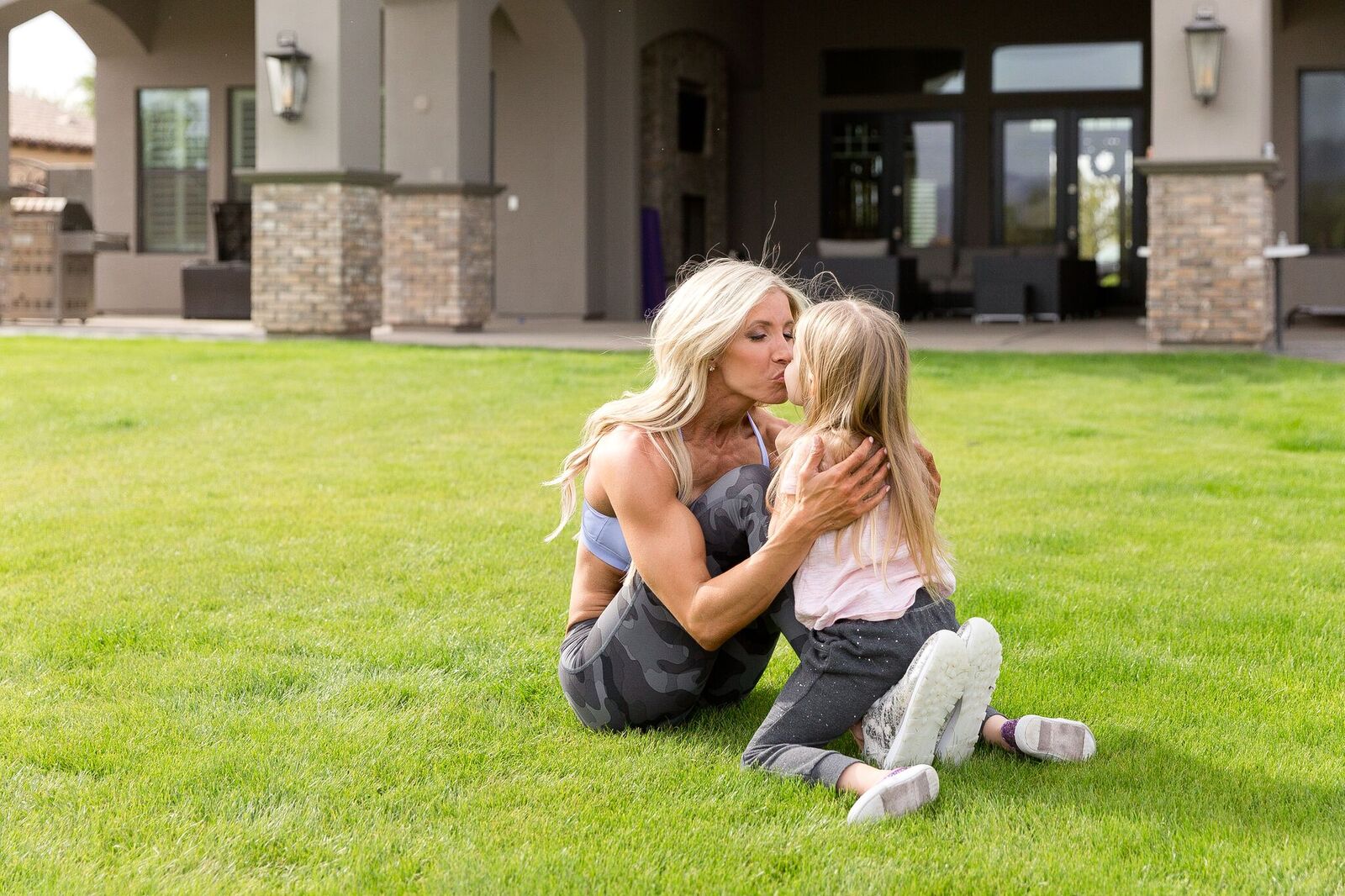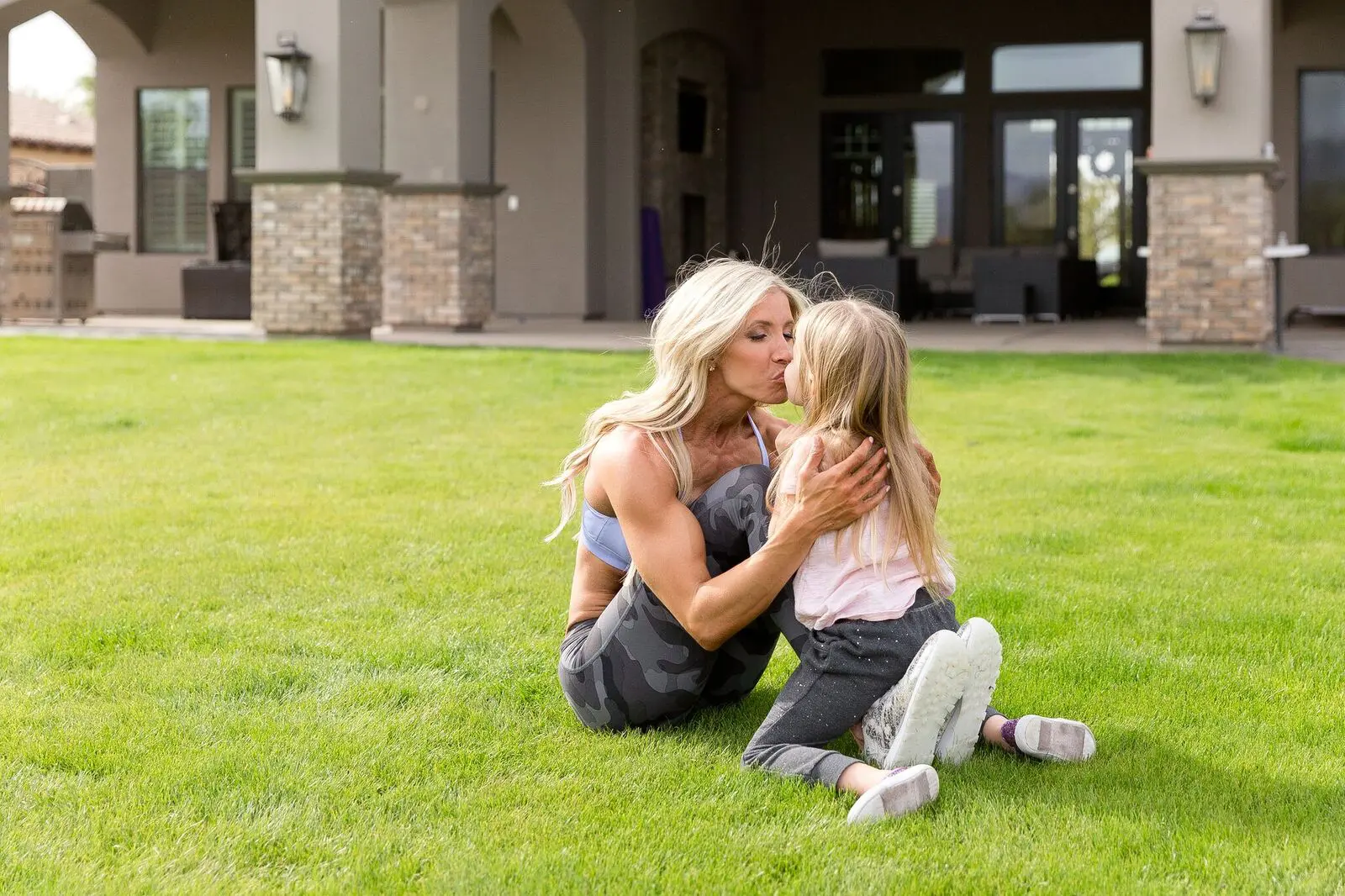 Outfit Details: Reebok Chrome Sneakers (similar here and rose gold here ), Reebok Camo Leggings (lighter version here and similar here), Reebok Sports Bra, (similar here), Ruby's Sneakers (similar here)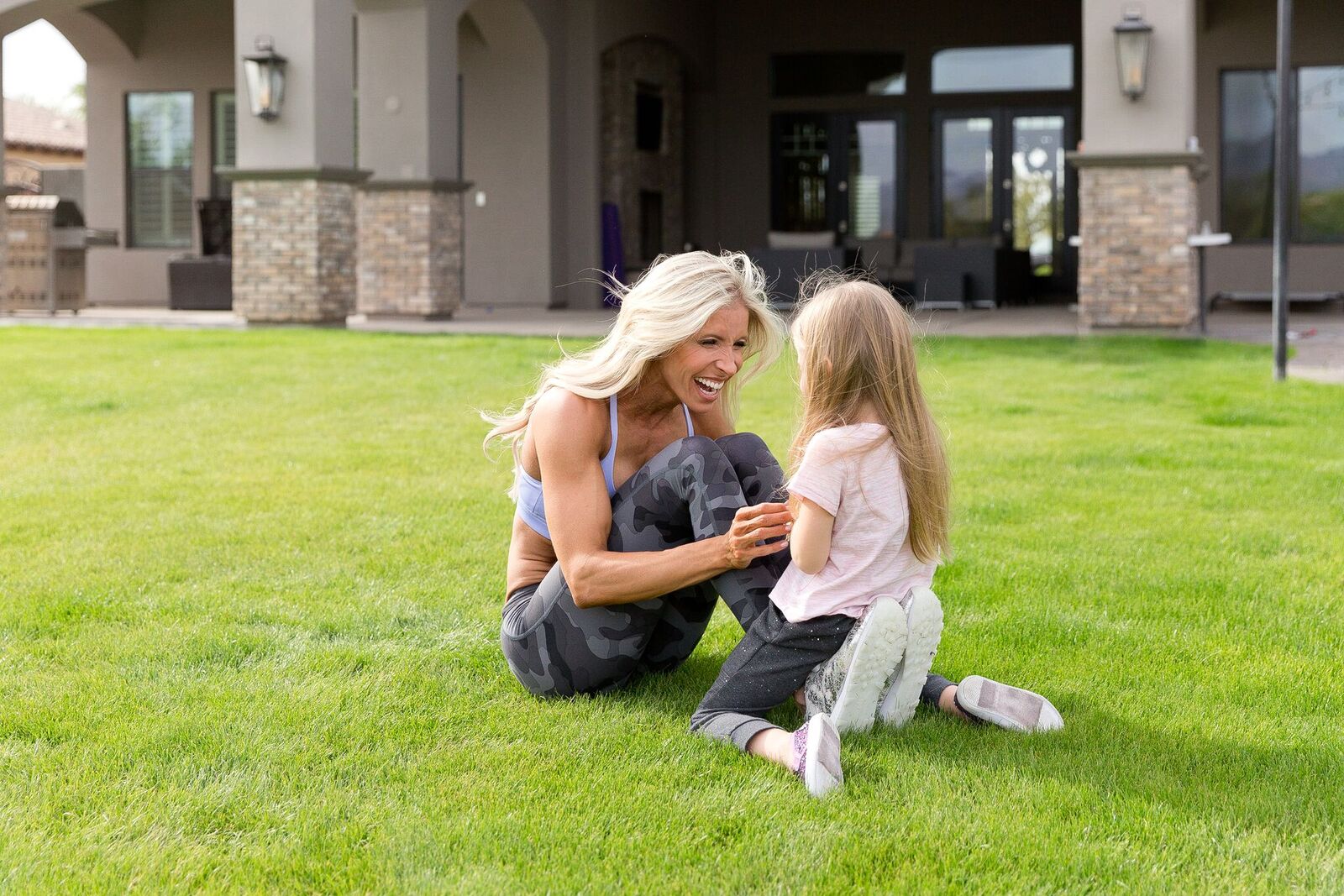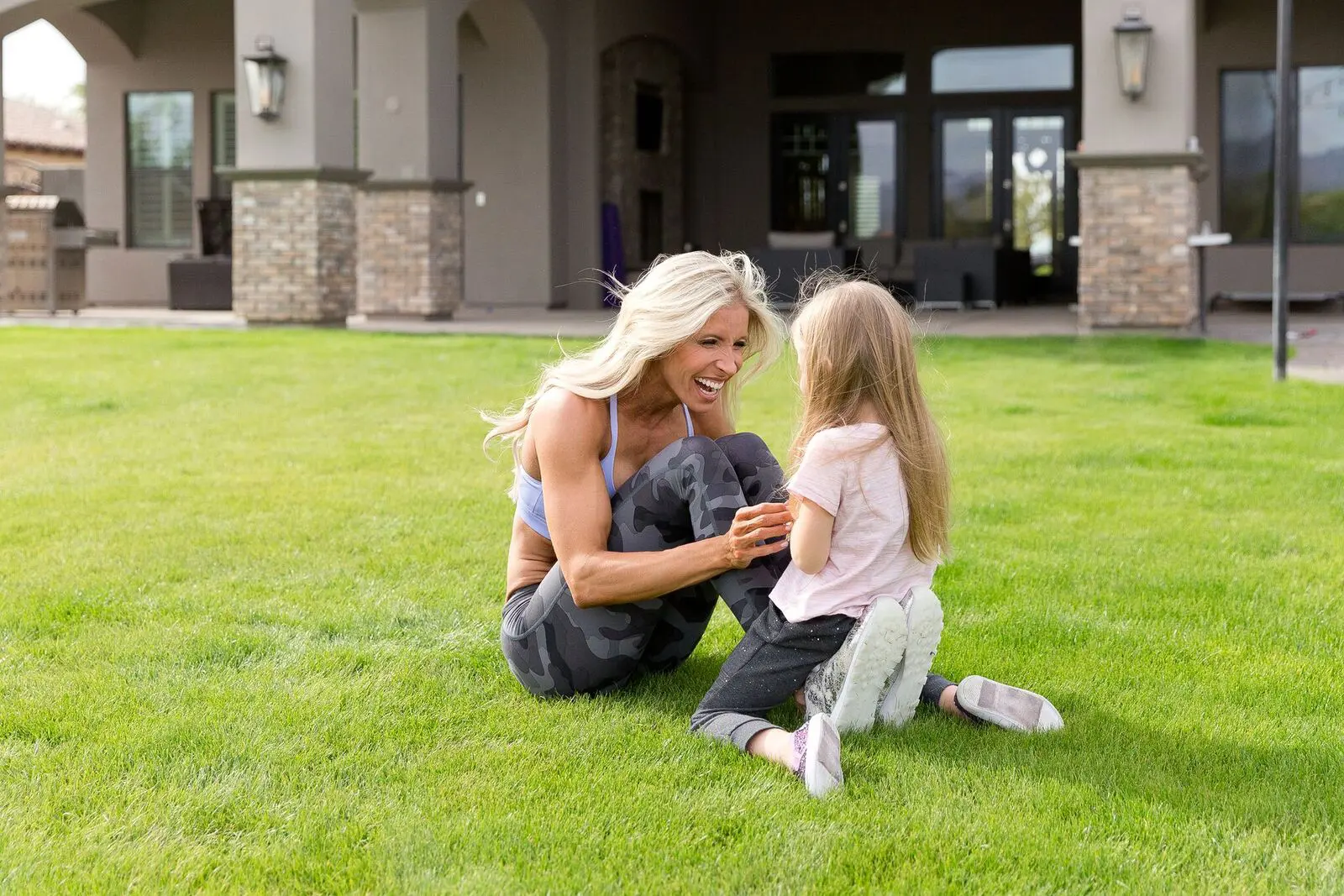 First of all, you might be wondering what in the world is Tabata? Tabata is a high intensity interval training (HIIT) workout that takes only a few minutes! I'm not kidding?it's short, to the point, and SO FUN! The pace, intensity, and number of reps make it a SUPER effective use of a tight time frame! You can easily do this at home and it will fit into even the busiest of schedules.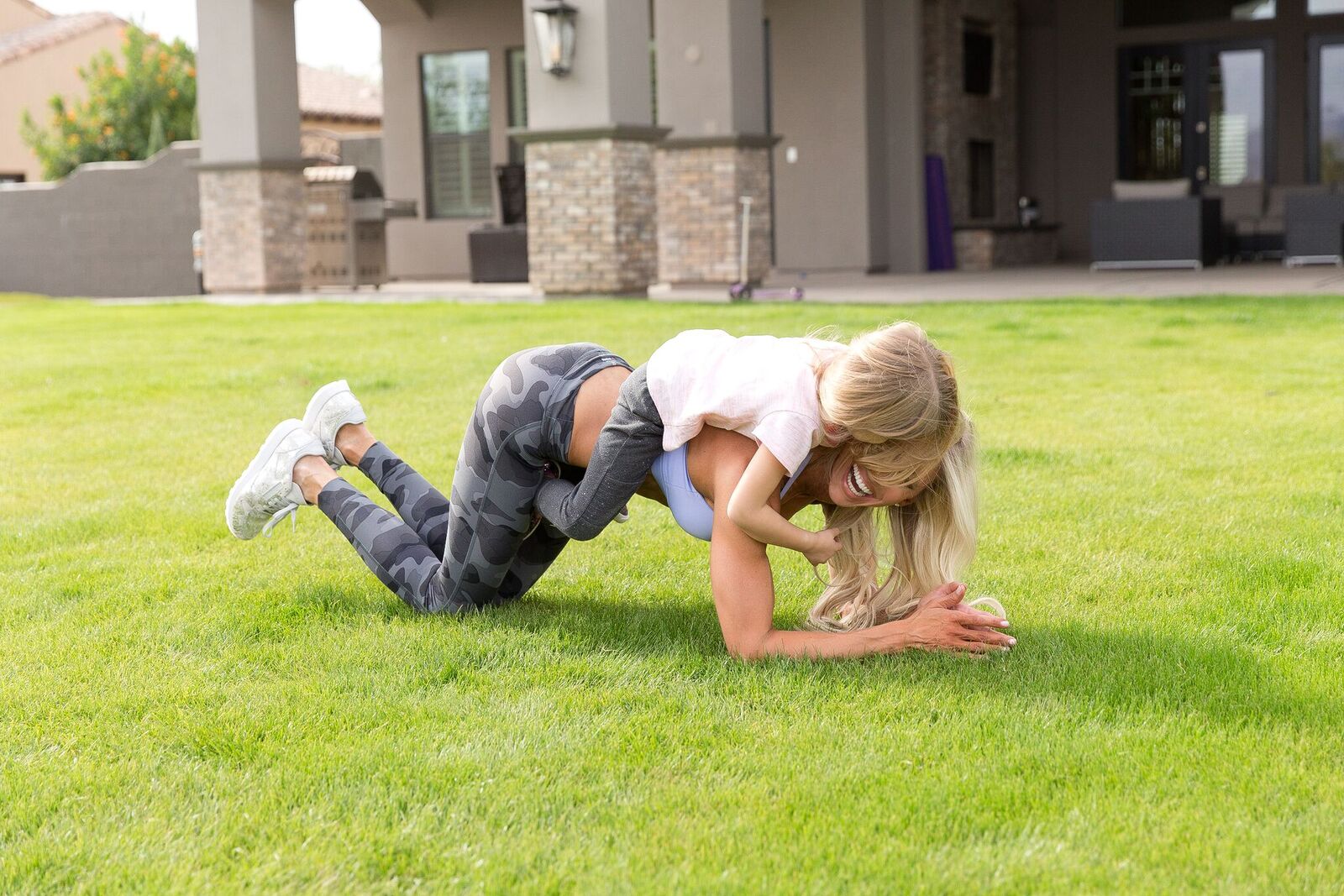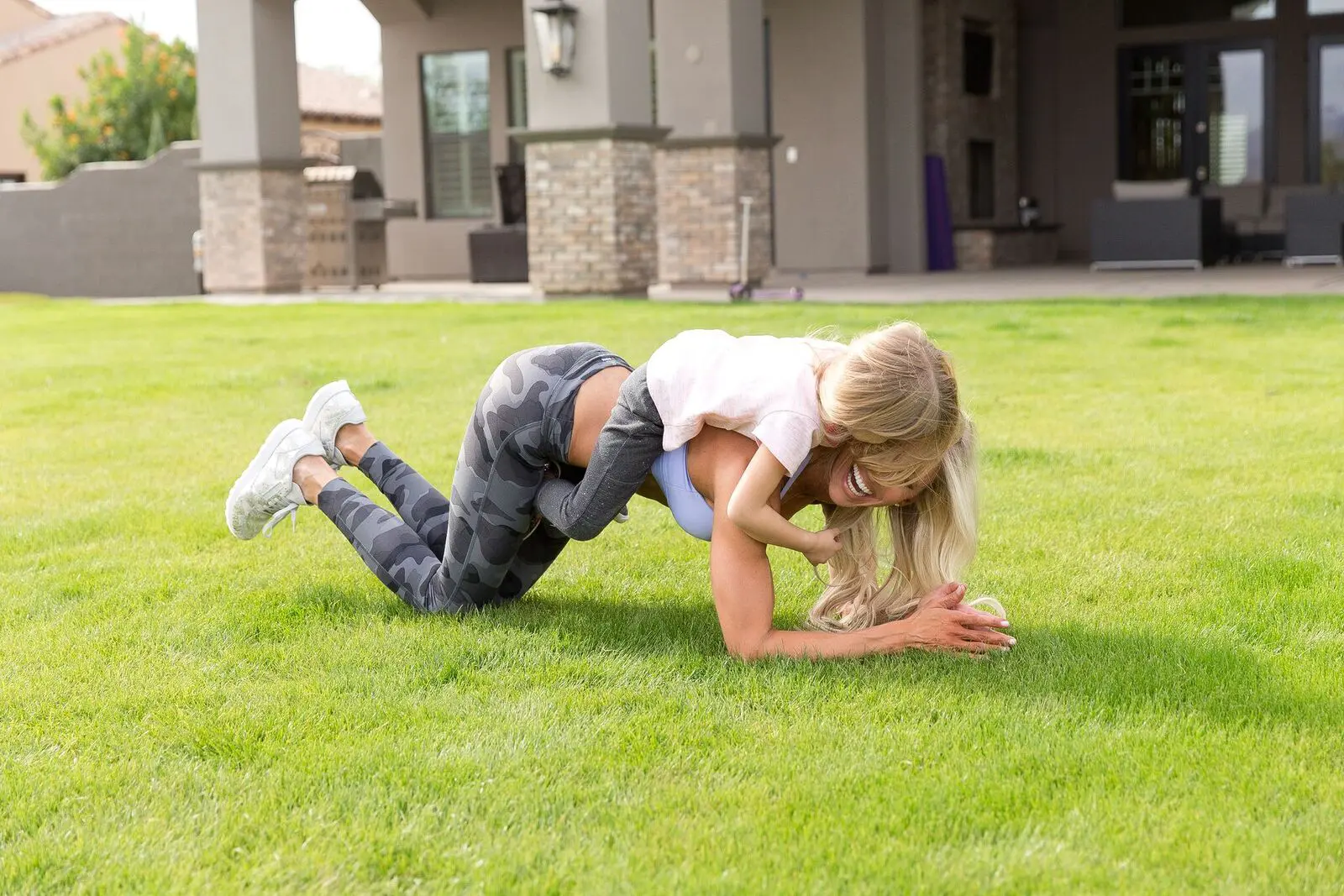 Here?s what you do:
Since this is a Mommy & Me workout, snag one of your kiddos to join you!
Set a timer for 4 minutes or download a Tabata timer (like the one we have in The TRANSFORM App ?). Here?s what you?ll do:
Step 1: Choose one of the movements below and do it for 20 seconds.
Step 2: Rest for 10 seconds. Rest time is a great time to get in some extra snuggles and tickles! ?
Step 3: Repeat steps 1 & 2 for 8 rounds?there?s your 4 minutes!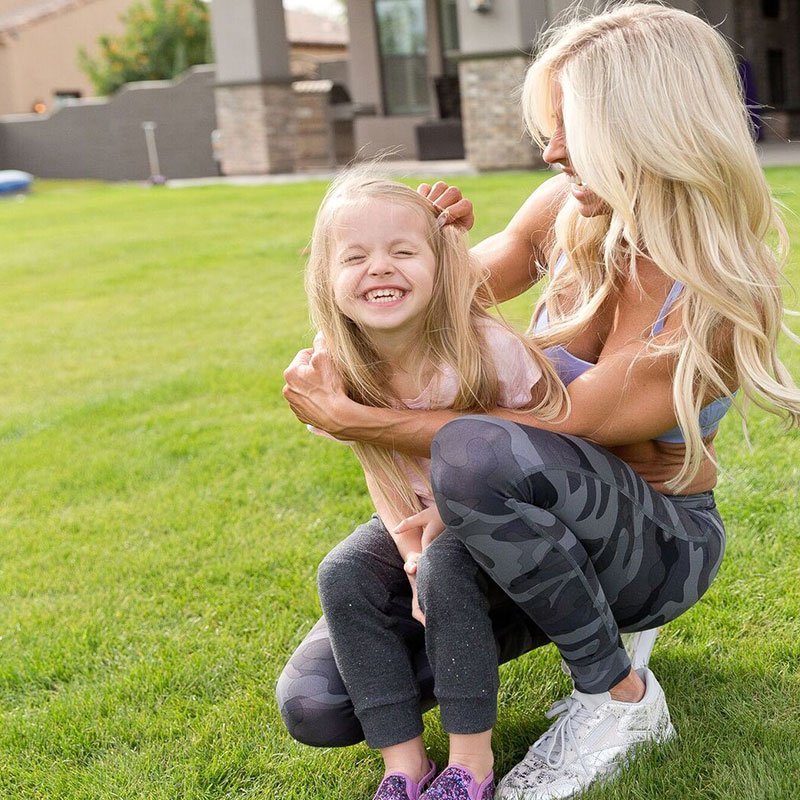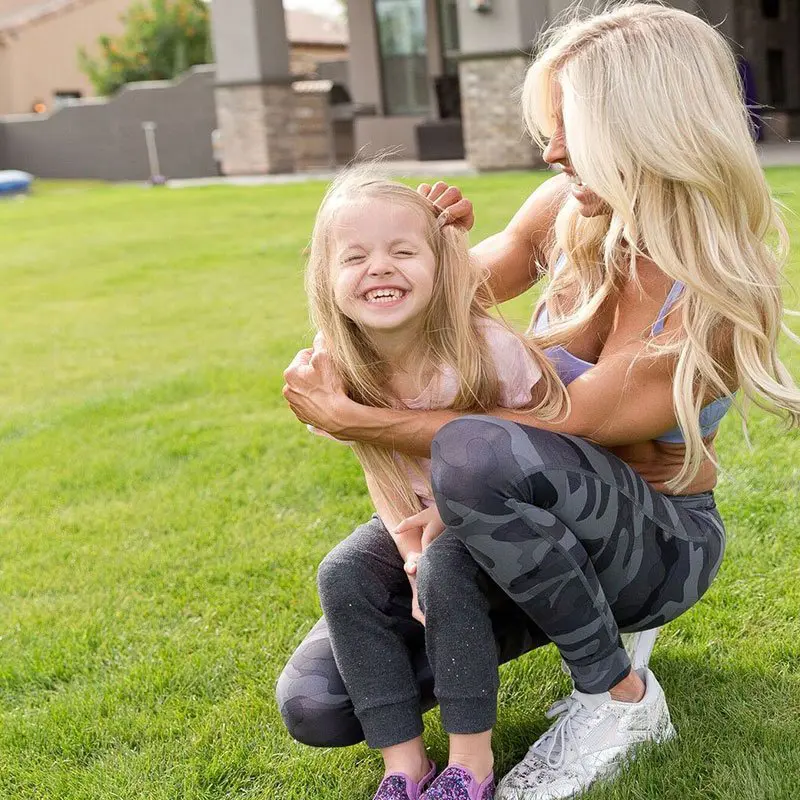 If you have more time, try to squeeze in another Tabata during the day. Choose a different move (preferably one that works different muscle groups) and challenge yourself for another 4-MINUTE workout!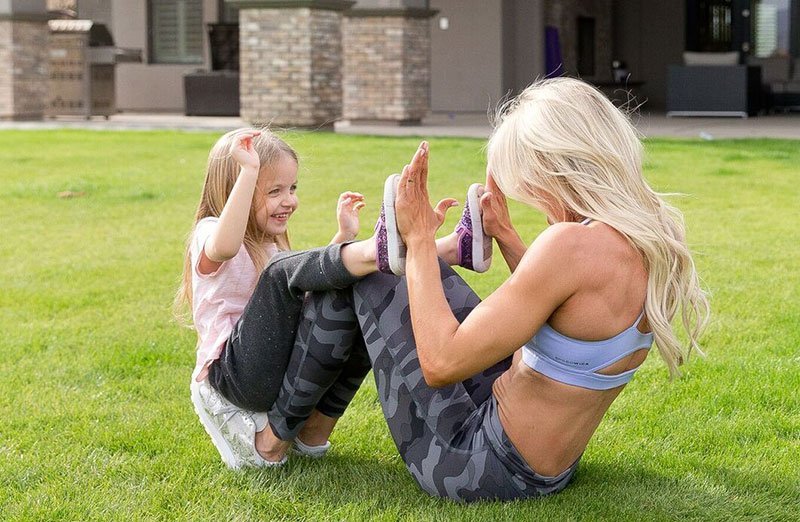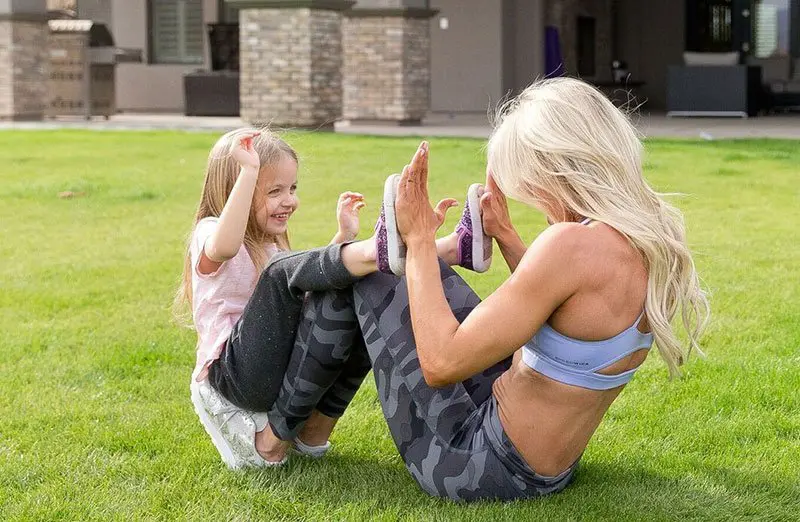 The Movements:
1. Squats: Depending on the age of your kiddo, hold her in the front for front squats or piggy back-style for back squats…or do a round of both!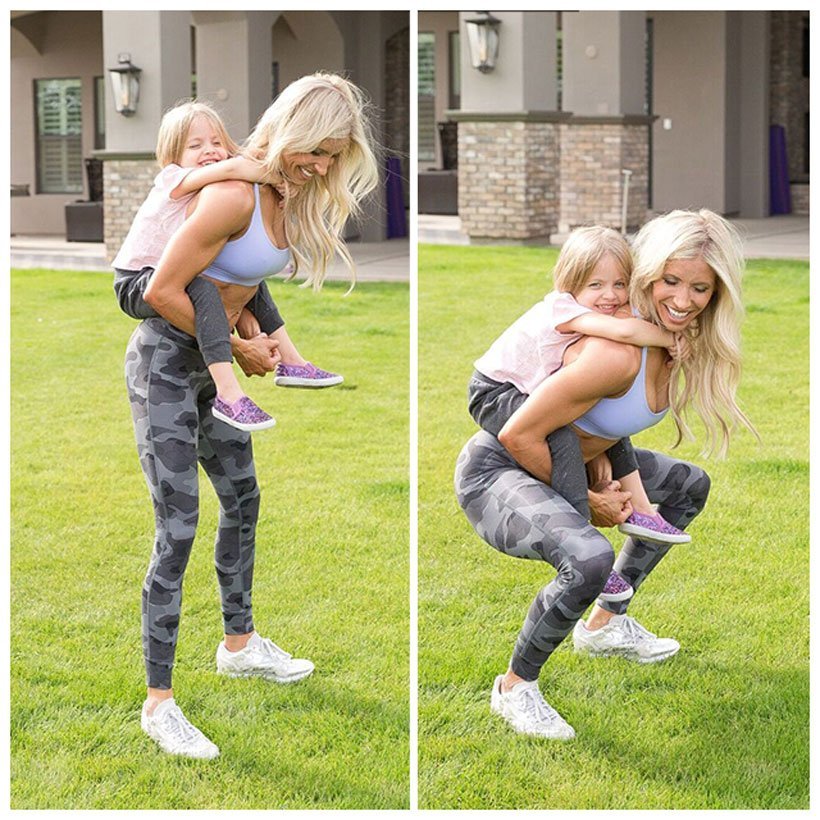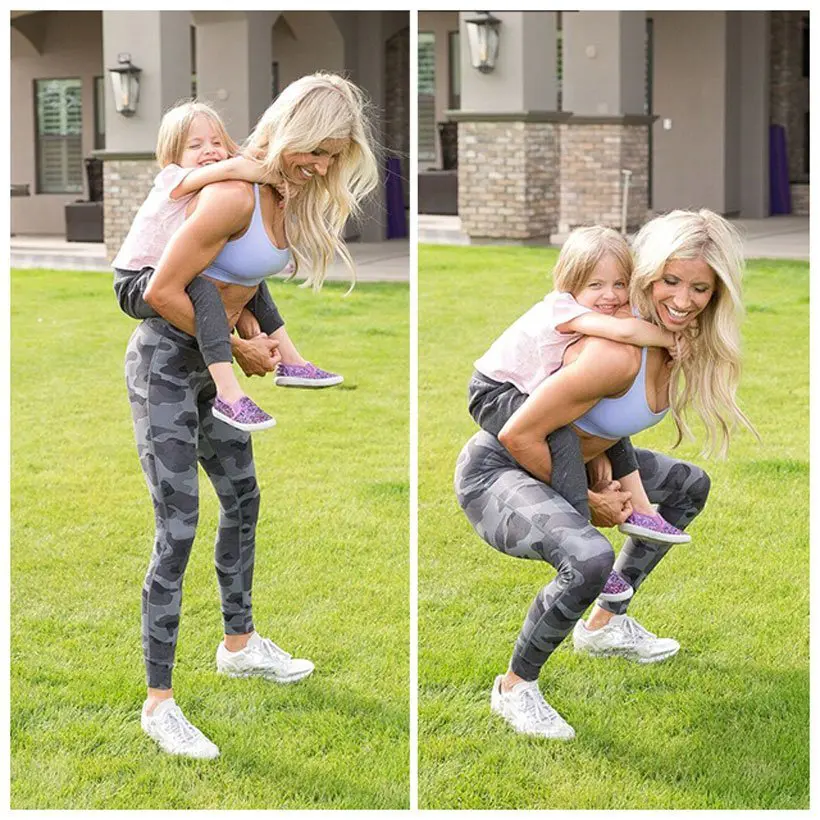 2. Swing Ups: Don?t forget those high fives and kisses during this one!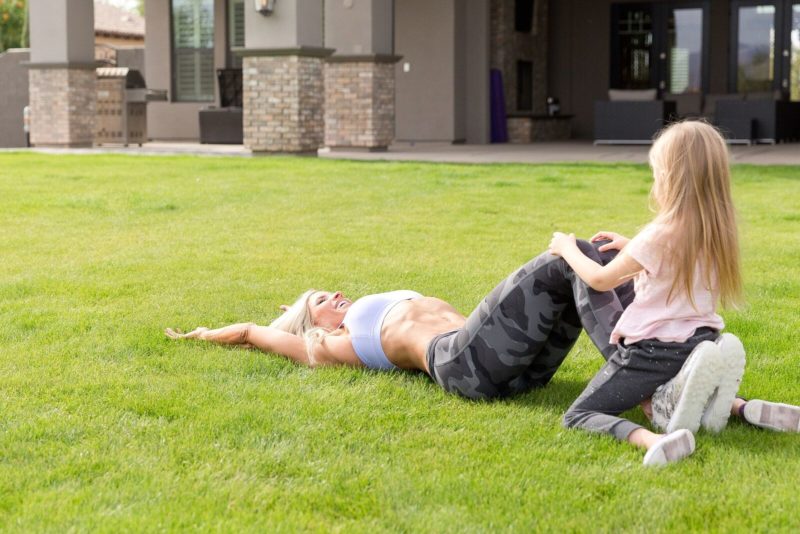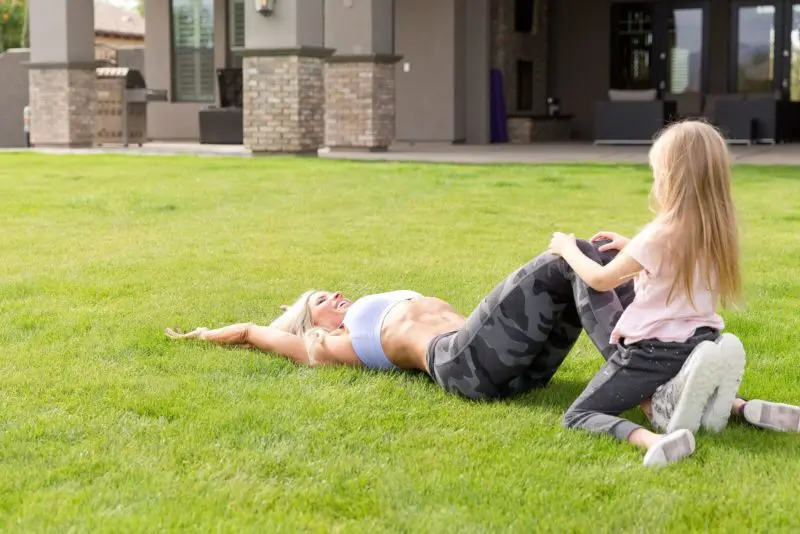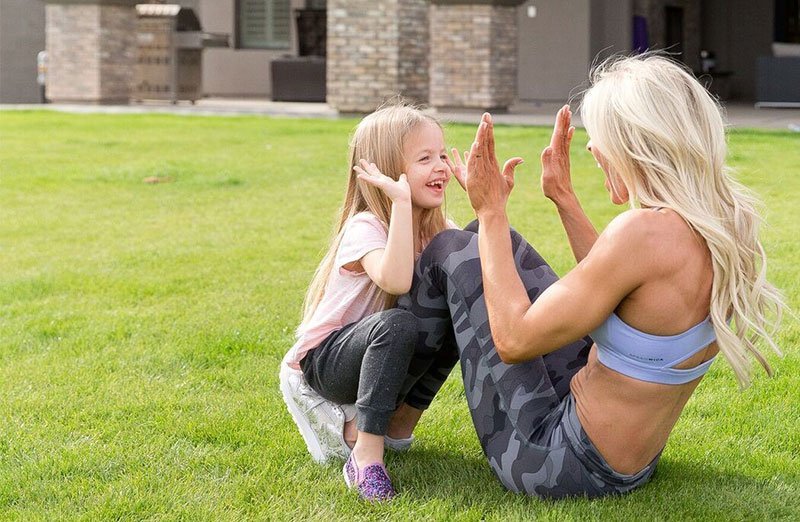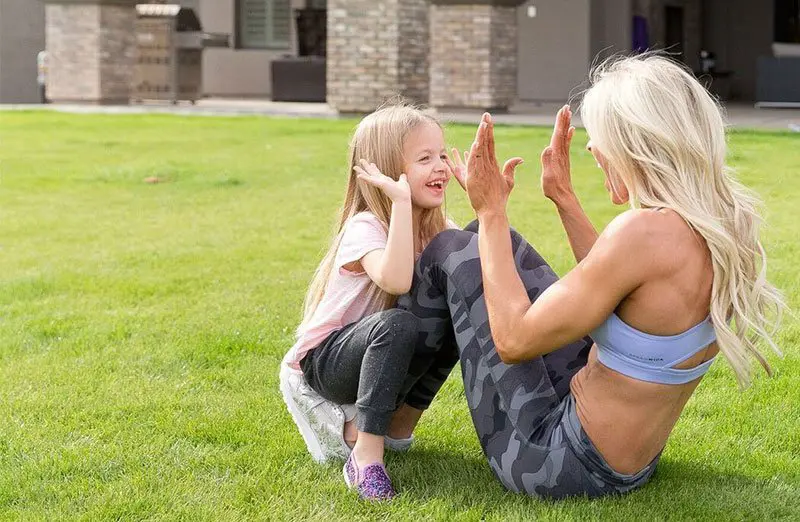 3. Planks: If you can go longer than 20 seconds at a time, go for it! Just be sure and do those rest seconds in between.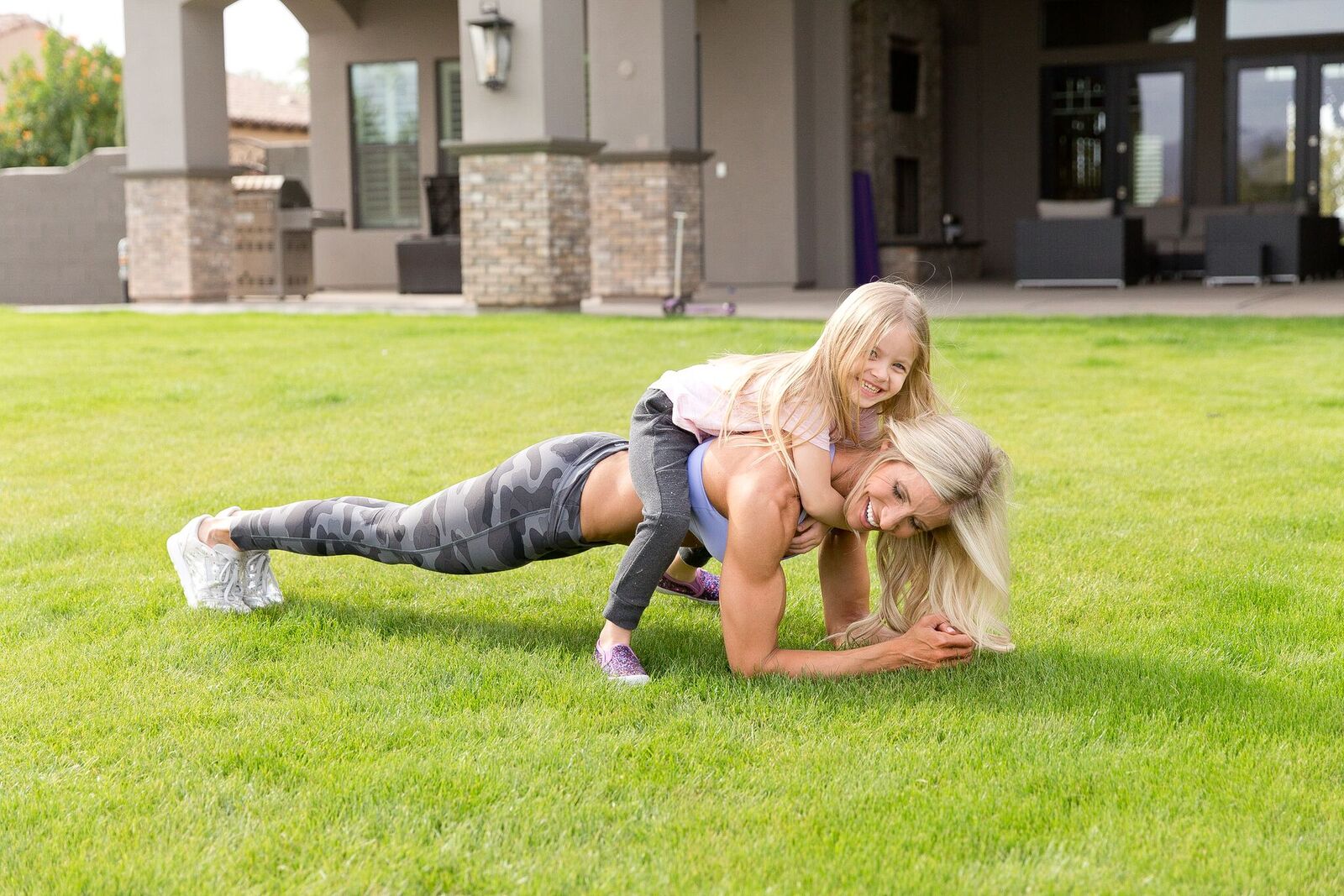 Planks are amazing exercises that strengthen your abs, core, and back muscles + your glutes and hamstrings. They also help improve your posture and balance, so be sure and include these in your workout routine regularly!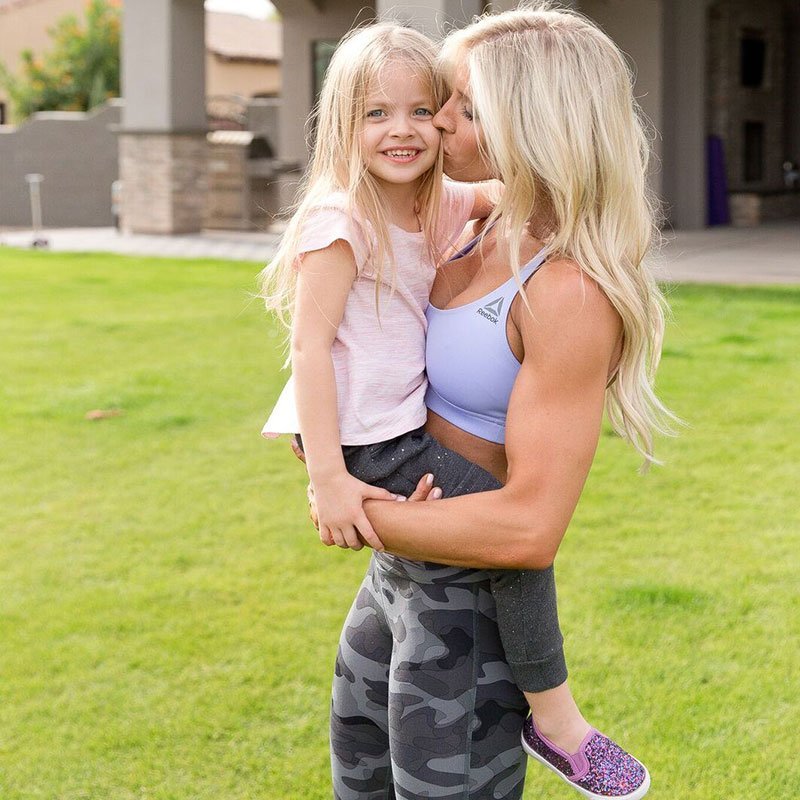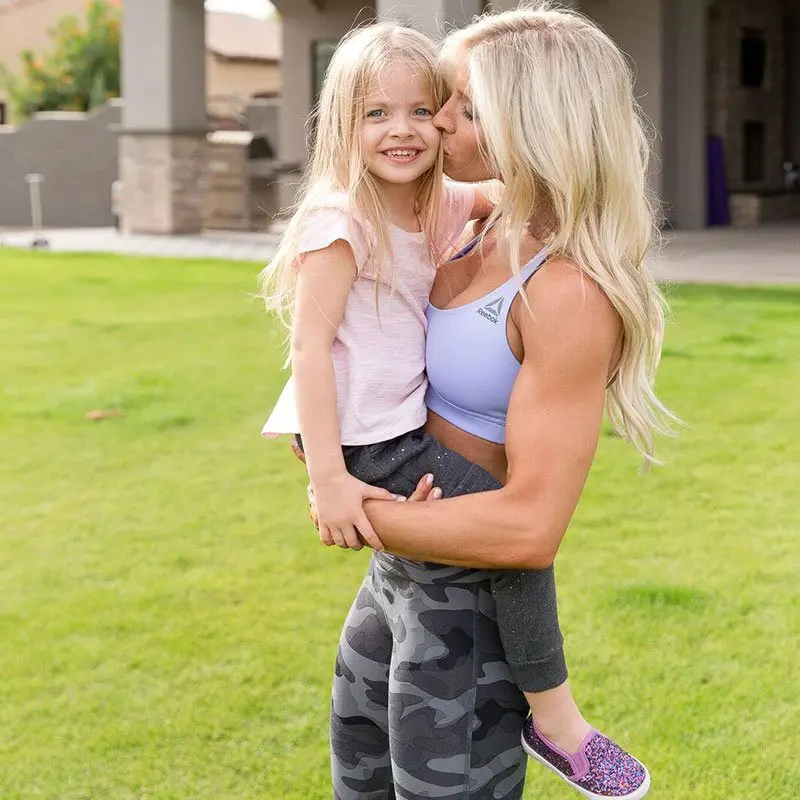 What other movements would you add to your Mommy & Me workout? Please let me know below?Ruby and I are waiting to see what you come up with! 😉
Xo,
Heidi
Related reading:
Mommy/Daddy & Me Workout: Stroller Edition + My Biggest Giveaway Ever!
Shape Up for Summer: My Babywearing Workout
A Lotta Tabata || 4-Minute Total Body Toning Workouts
Fit in 9 Minutes: The Busy Woman?s Workout
Powell Pack Workout | Deck of Cards