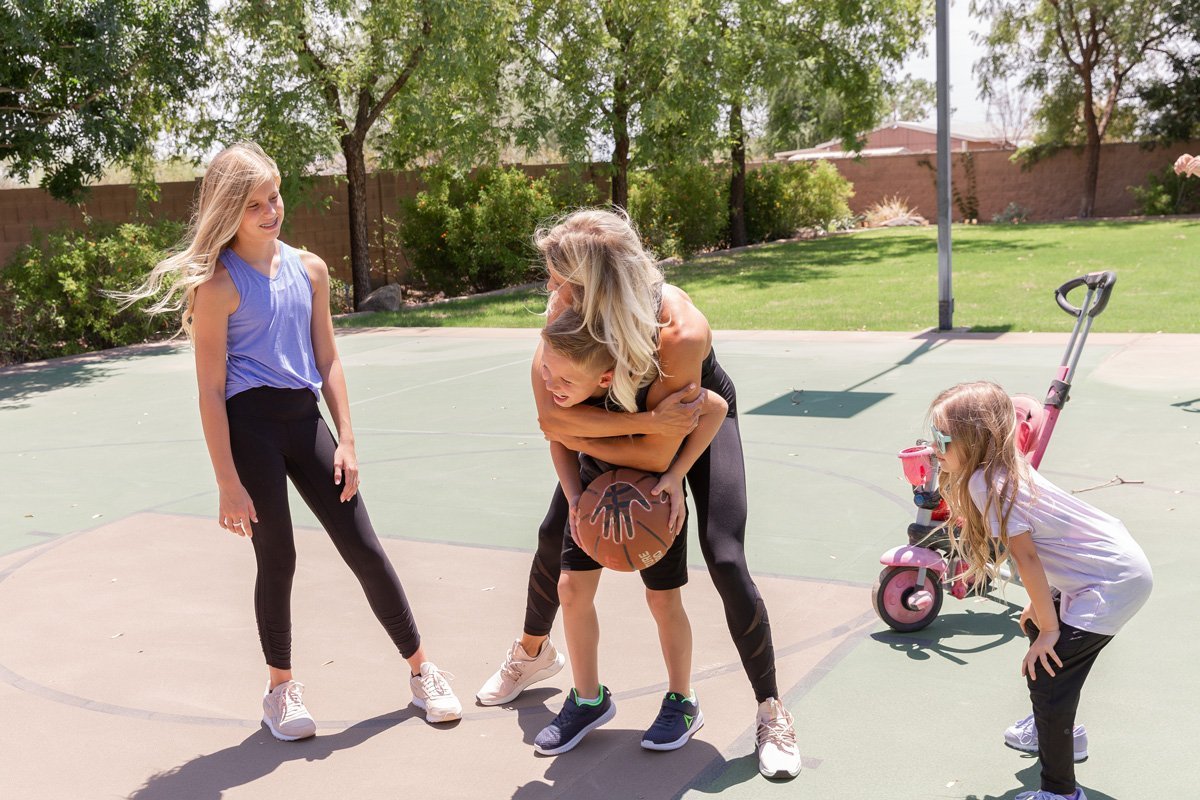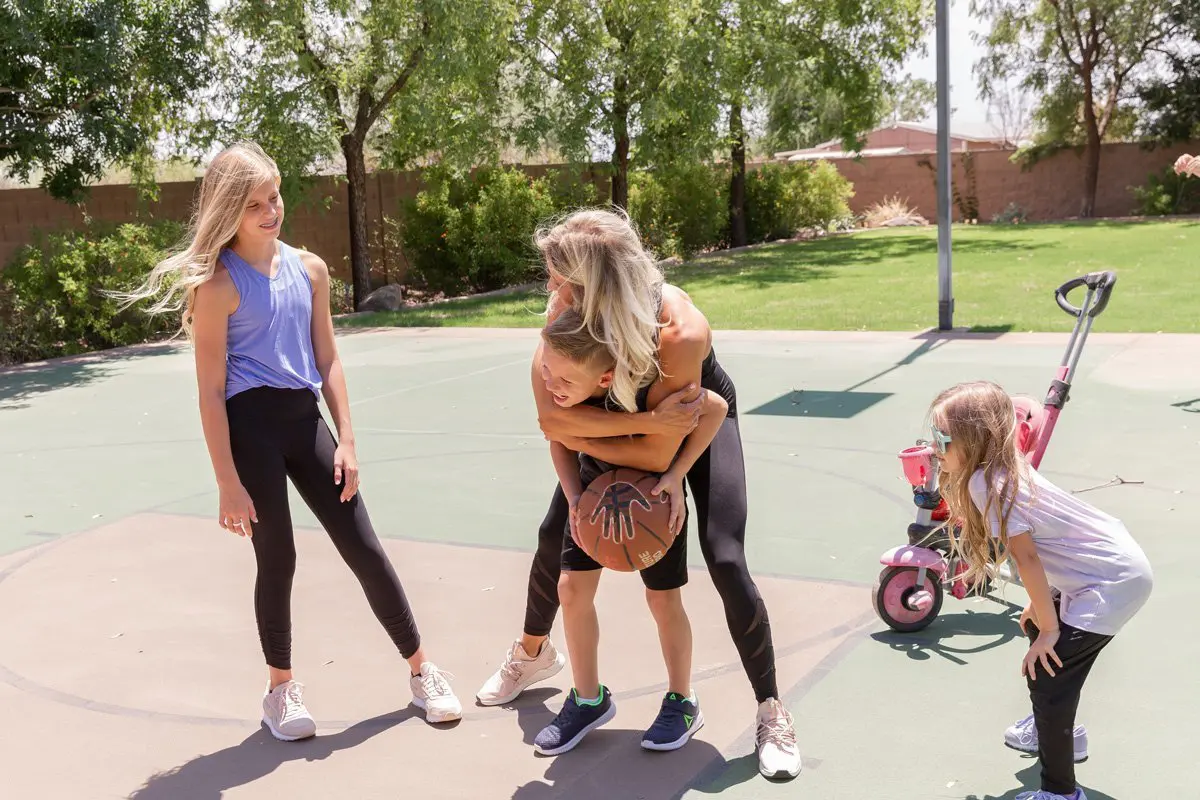 Back to school equals "back-to-reality," and for the Powell Pack, that means new norm, new schools, and all four in various sports (cue the eye roll and extra long sigh). Between running little Rubes to dance, Marley to gymnastics, Matix to basketball, and Cash to jiujitsu (I'm out of breath just listing these), carving out time to work out feels nearly impossible most days. And I know we're not alone in this either. You guys have written in many times asking for advice on how to break the trend of breaking their family's fitness routines during this time of year.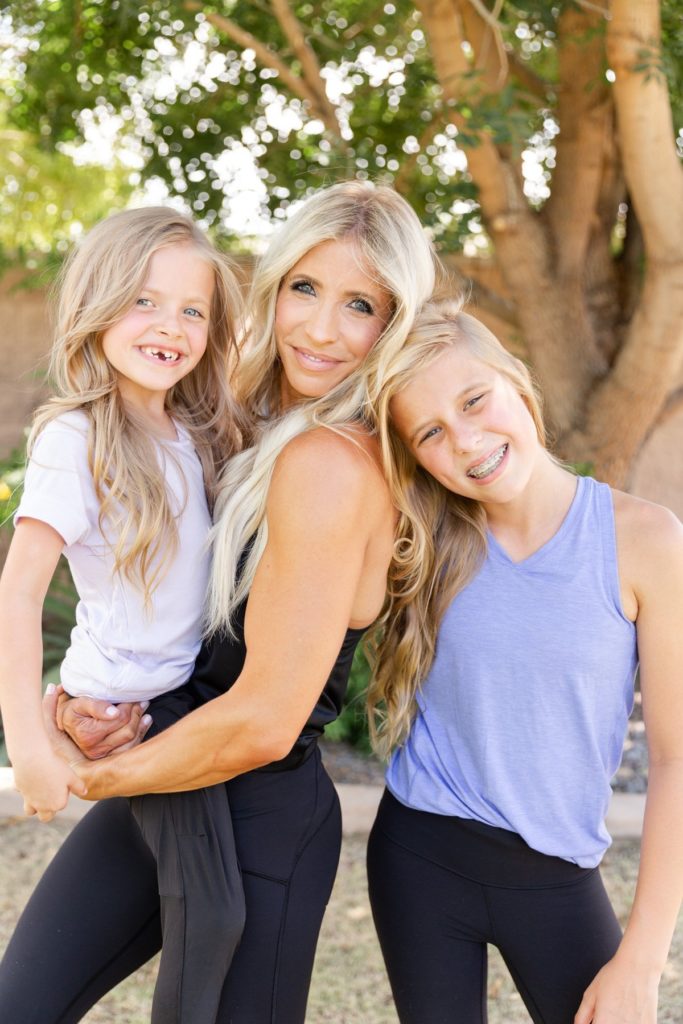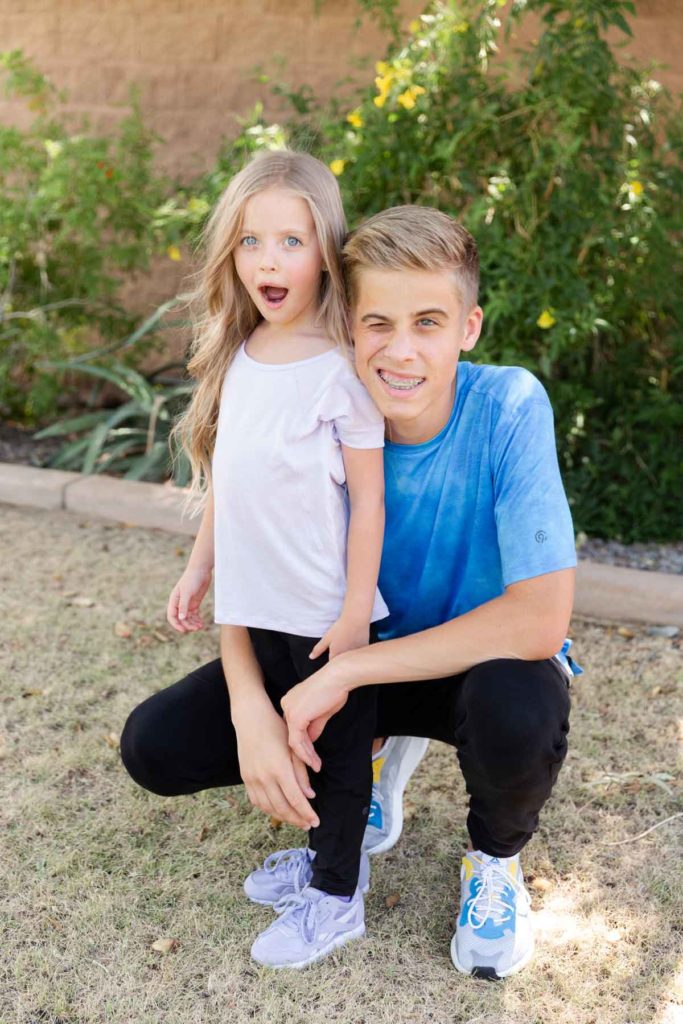 The American Heart Association recommends that adults get 30 minutes of exercise a day and kids get a whopping 60 minutes. Might seem like a daunting task (or should I say CHORE), but luckily, throughout the years, I have mastered the "how-to" on this and often display tips on our social media channels for the world to see.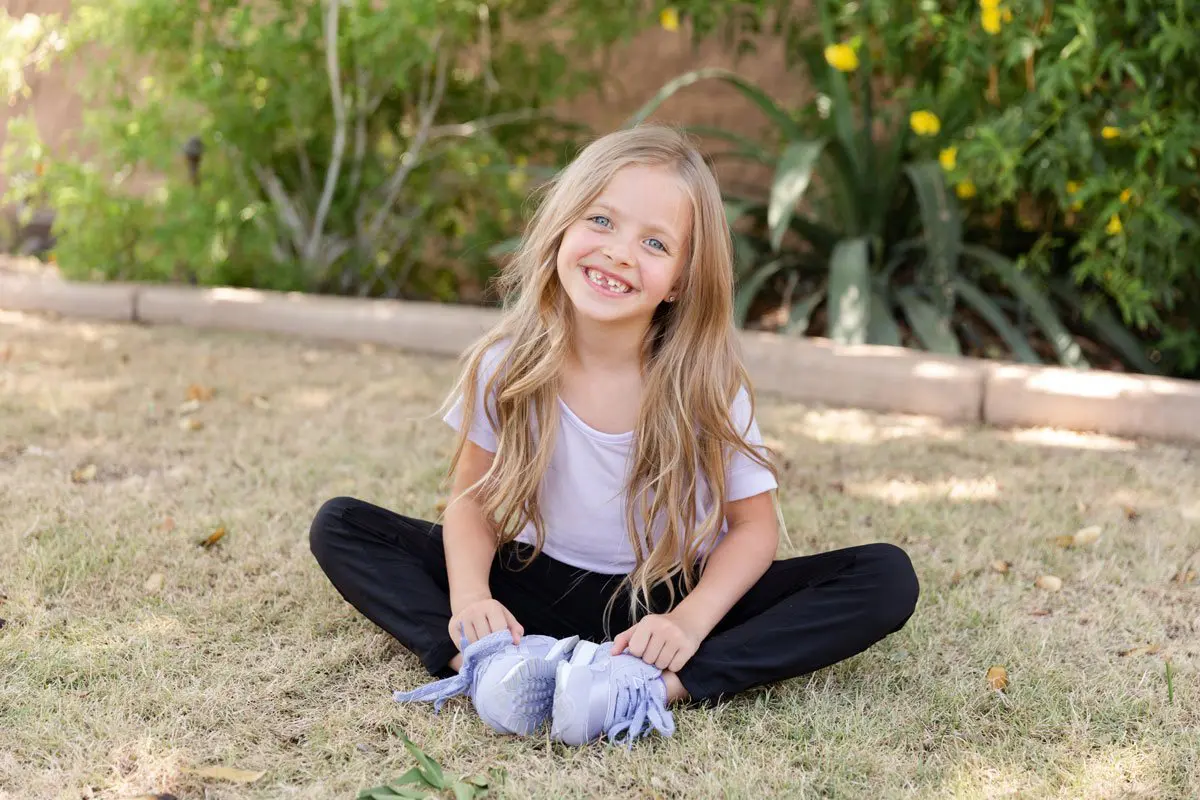 My fave family workout is shared below—in video form—to make it easy for you to mimic in your own home, getting your kids of all ages (toddlers to teens) and entire family off the couch and moving together. We've obviously been doing this for such a long time as you can see by how little the Powell Pack is 😉
You guys, here's why I love a good circuit. Yes, it it true that moving through various exercises at a fast pace will
get the heart rate up
get many different muscle groups firing
challenge your skills in an incredible way
But the best part about our circuit workout is that it keeps it fun…or better put, it "gamifies" fitness (in other words, makes a game out of it!). The kiddos LOVE this, especially the timed component to bring a whole new level of fun and competition. And PS…did you SEE all 4 kids participating?? Win-win. Plus, we love to incorporate it with the activities that they already love. More often than not, this circuit is being completed by our entire neighborhood full of kids AND their parents.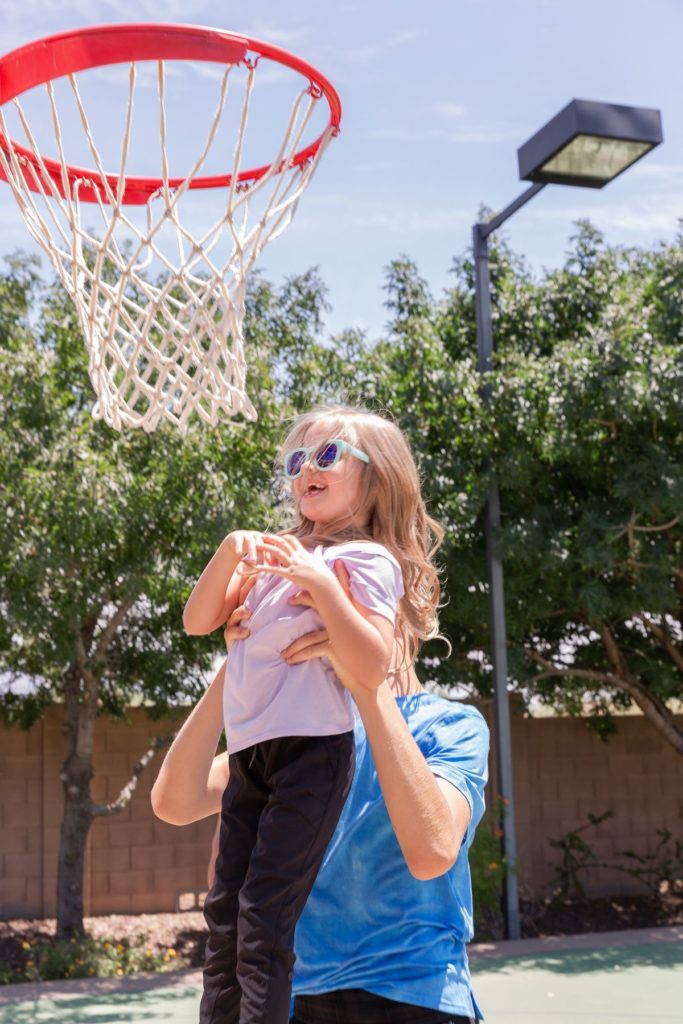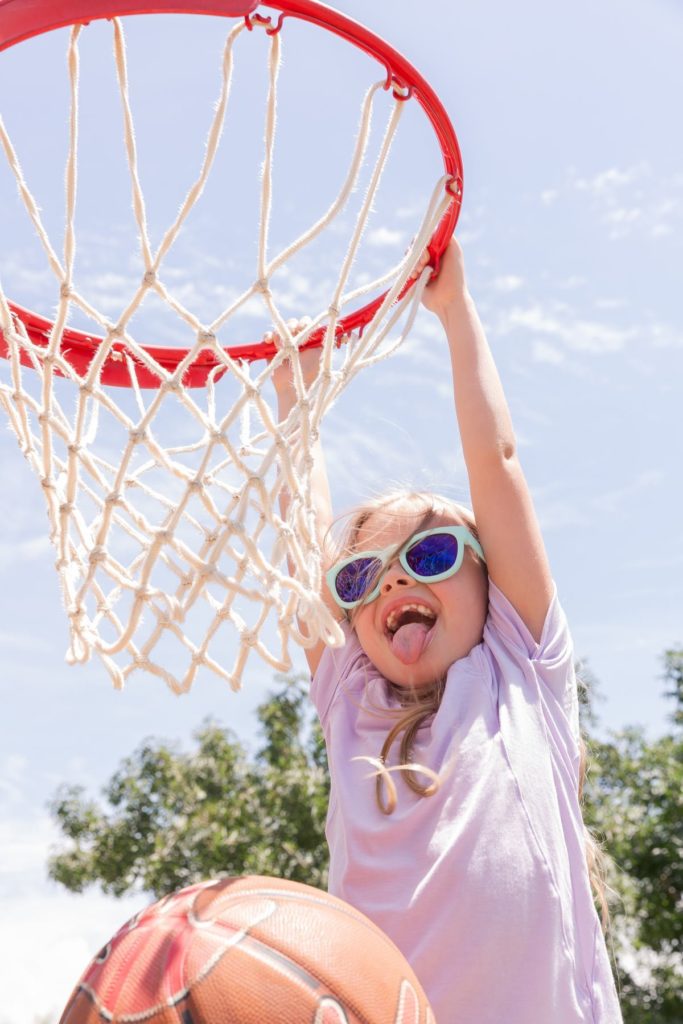 How to Create Your Own Back to School Fitness Circuit
What you'll need:
Agility ladder (or tape will work to create your own)
2 boxes (or a couple of benches/chairs)
Whatever else your creative brain can come up with to make it fun!
*This is an extensive list for ideas, but if you only have one or two of these items, or even just tape, get creative with objects around the home.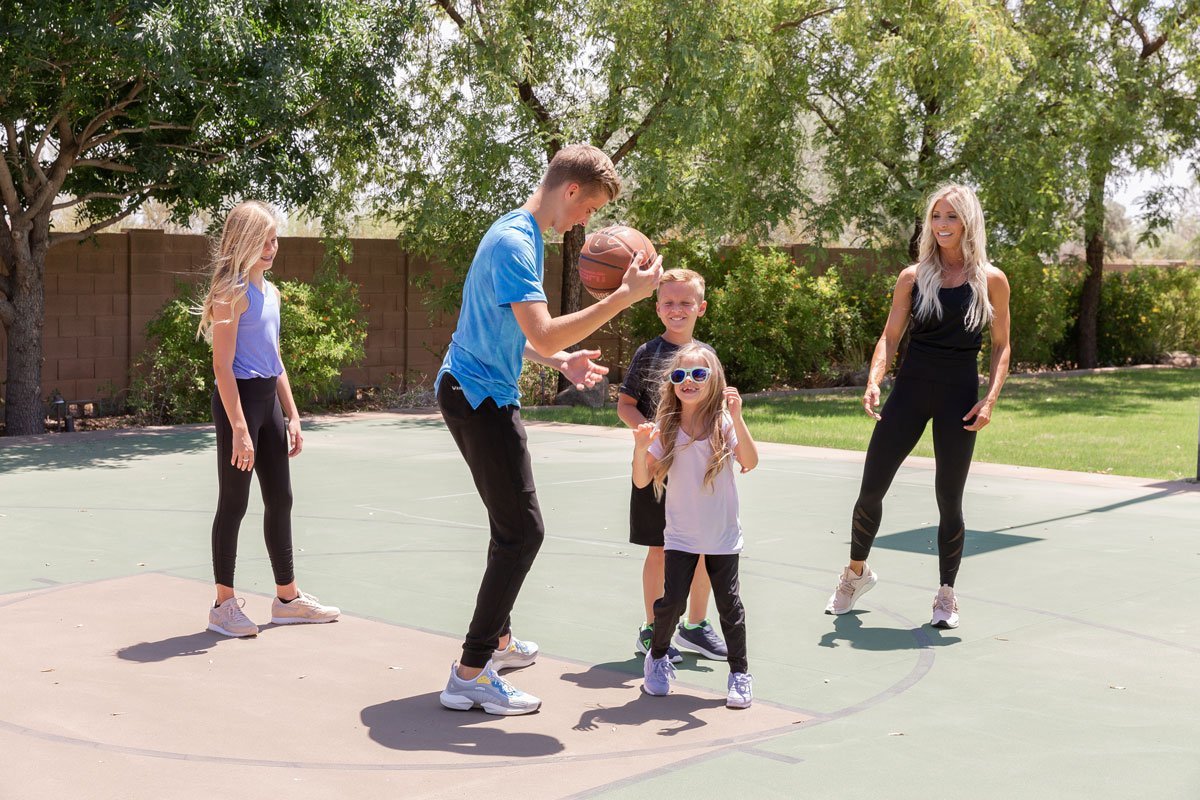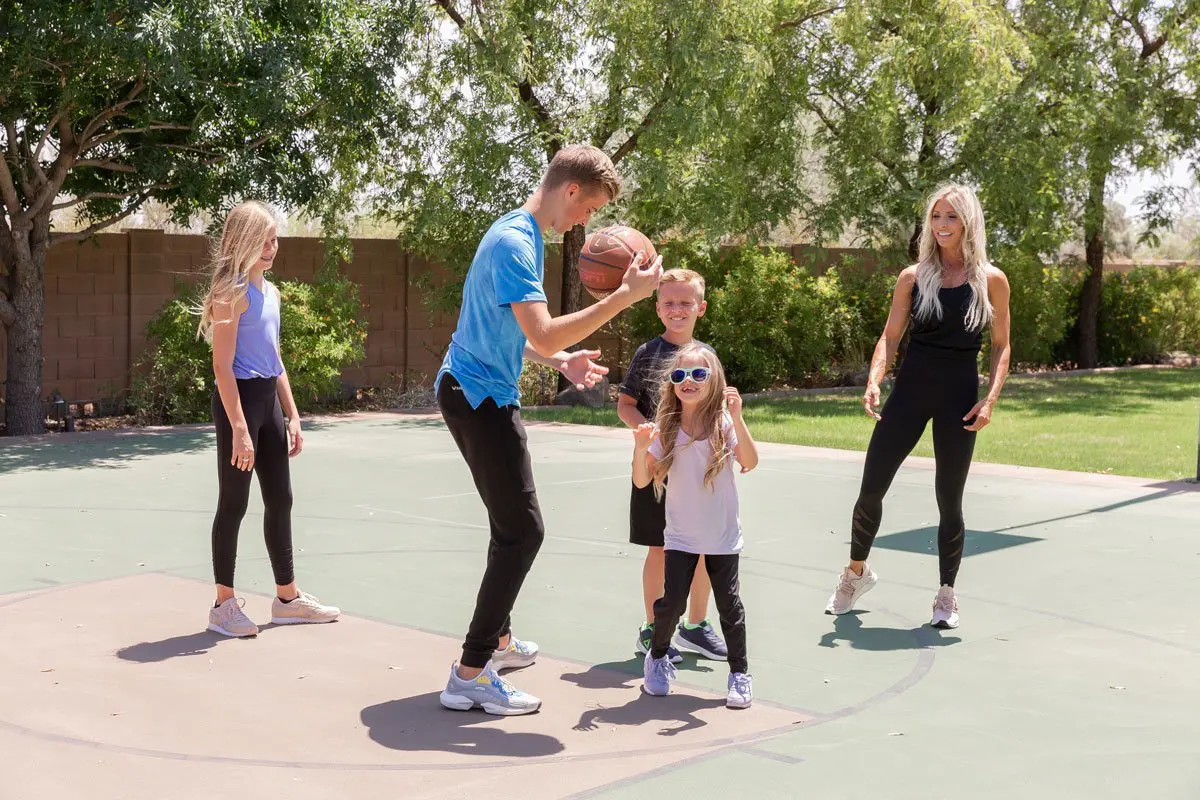 What you'll do:
2 x Over/Unders (climb over an obstacle—like a bench, then go under another—like a chair)
10 Push Ups
10-20 Walk the Lines (backward, forward, sideways "crossovers")
10 Sit Ups
Fast Feet (through an agility ladder or tape on the ground)
10 Ball Squats (squat down to a stationary ball?you may bounce off of the ball at the bottom)
10 Ball Slams (pick up the ball and slam it!)
10 Box Jumps (jump onto a 12″-15? box then step down)
1 Successful Ball Toss (throw a tennis ball into a bucket from 10 feet away)
10 Cone Touch Shuttle Sprints (side-to-side shuffle)
Kick one soccer ball through the cones (soccer balls lined up and cones)
There are lots of ideas here—pick 5-10 of your favorites to build your own course! Sprint to the finish and keep your times for reference. You and your kids can compete against each other or yourselves.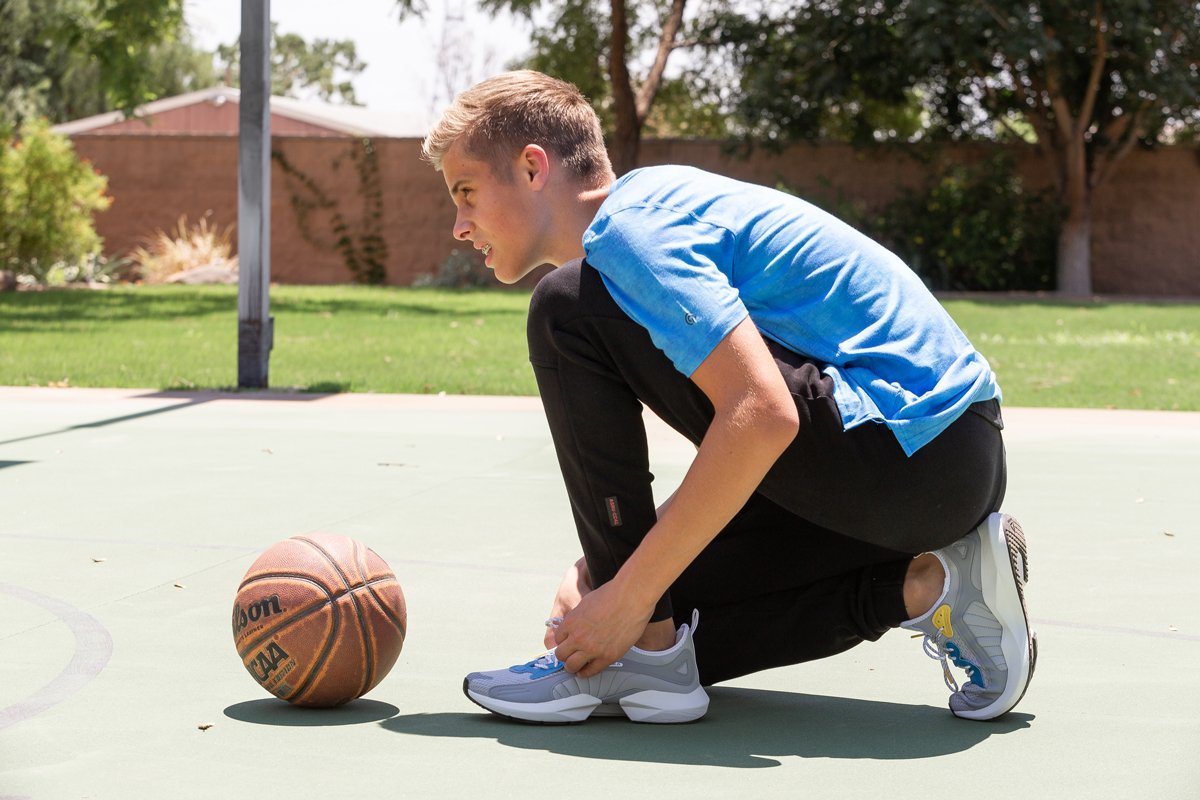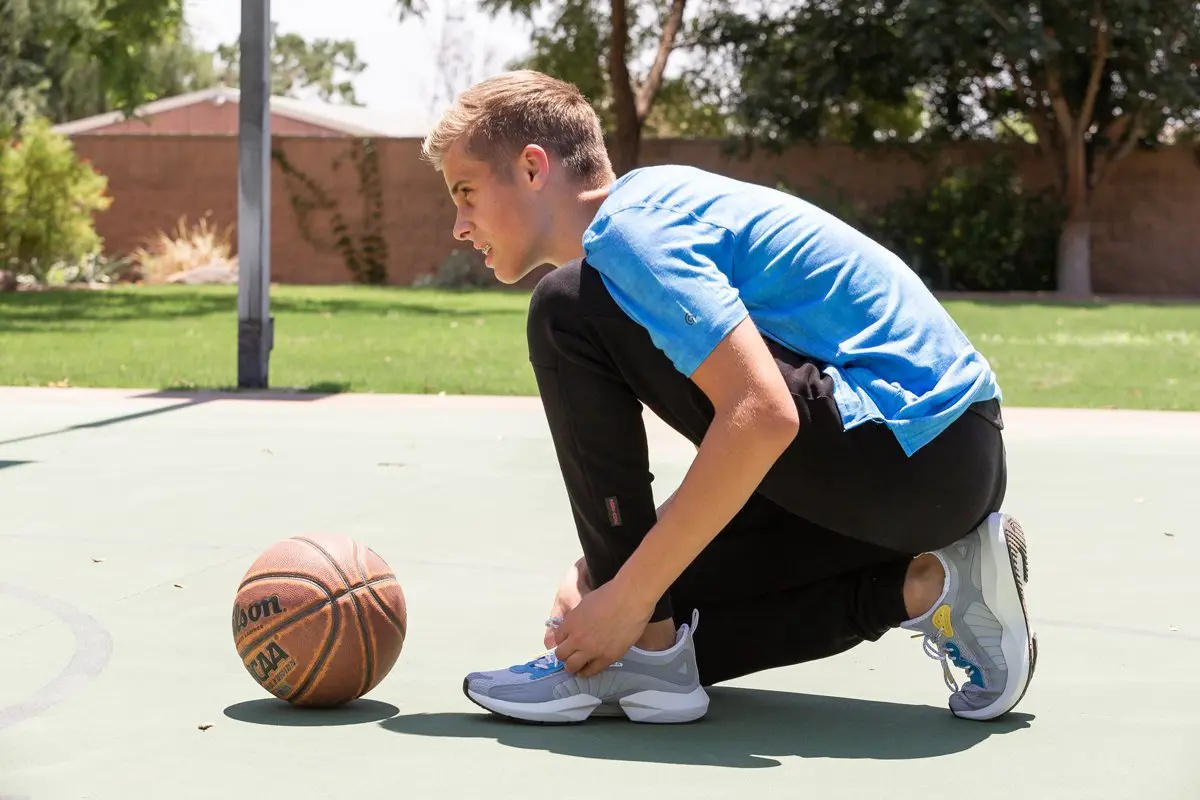 Another Powell Pack fave way to get our kiddos moving is through an oldie, but a goodie, and if you've followed me for awhile, you've seen us play this one a time or two. Click here to play Deck of Cards.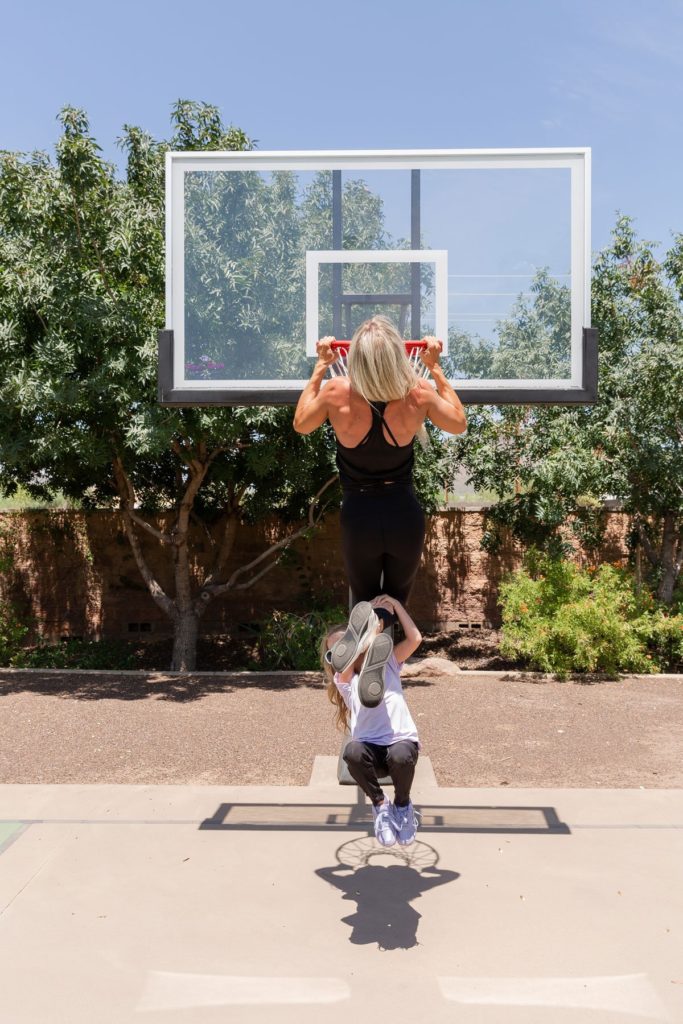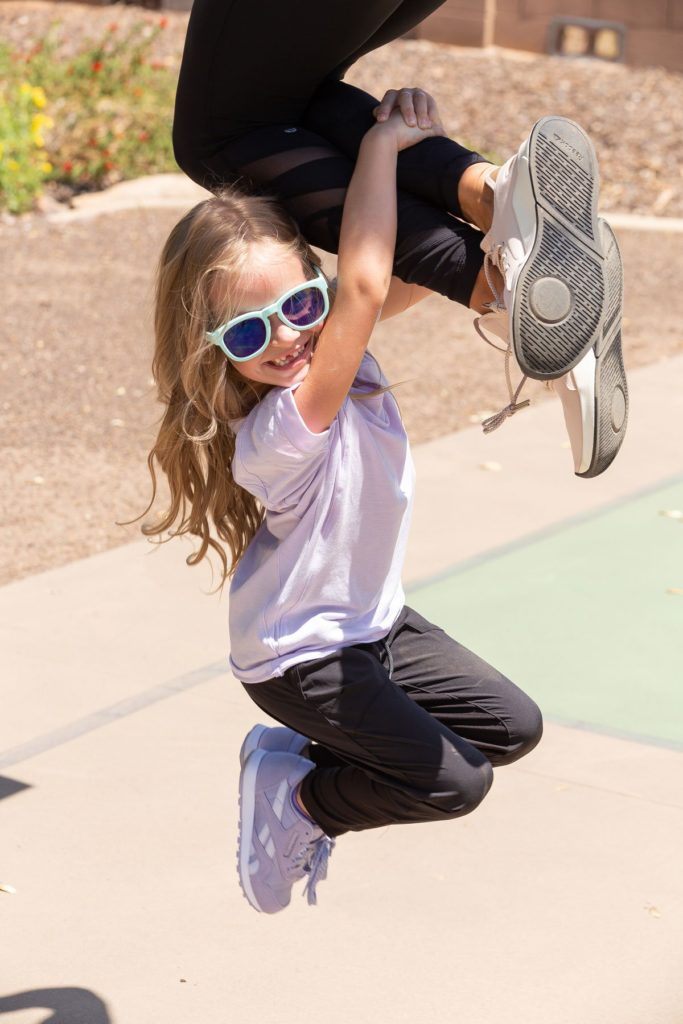 We're all about "gamifying" our workouts to keep them fun! A great component of this fitness game is that in addition to the classic way to play, you can actually theme the workout for different holidays or events (we did this for Thanksgiving). Either way you slice it, it's so simple, so fun, and so draining, but the fun factor keeps it from ever feeling like anything but a game.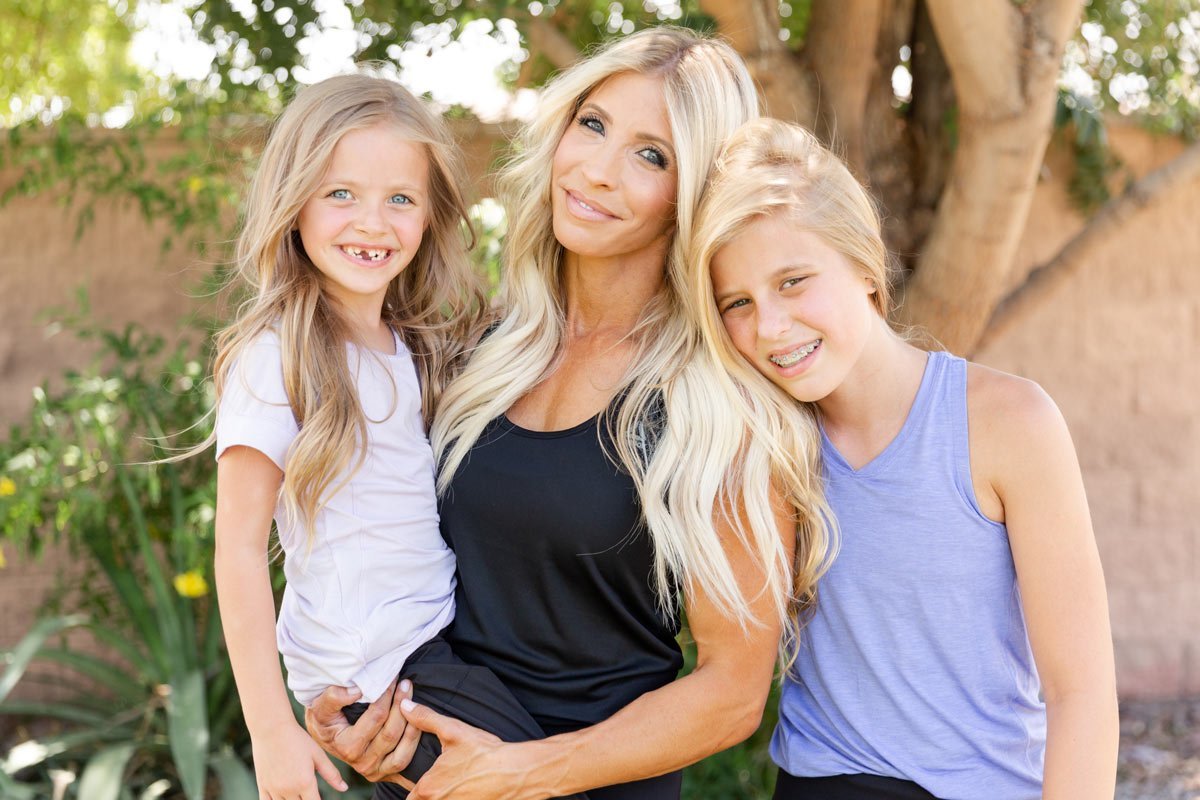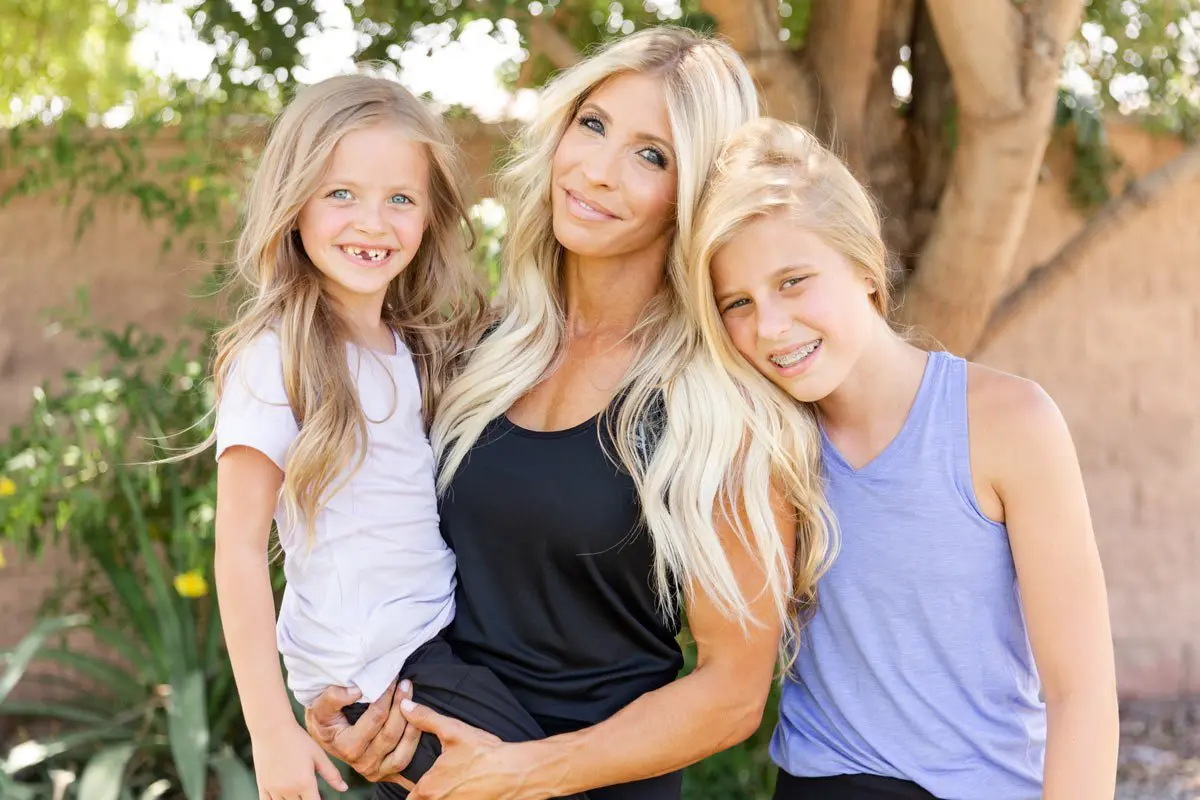 Need some more ideas to get your family up and moving? Here are some of my fave family-friendly workouts I've posted over the years. You'll notice there are so many different styles + ideas—it's nearly impossible NOT to—find something that suits your kiddos' liking:
What do you do to keep your family active? Share below!
Xo,