It?s my favorite time of the year! Well, favorite time of every four years?it?s time for the summer Olympics! Is there anything better?! Nope?I think not. Not on TV, at least. Every four years, the inner gymnast (or maybe child?) in me comes out, and I will randomly break out into back handsprings or handstand walks on the pavement, barefoot. Don?t believe me? Watch HERE. And yes, my husband thinks I am one of the kids. Now let?s hope these skills still exist in another 4 years!
Clearly, the games have me in a good mood, and they have me wanting YOU to be a kid too!! Hold on to your hats, ladies and gents, because this week, for the first time ever, I?m not only okay with you watching TV, but I am encouraging you to turn on that TV and plop yourself right in front of it. You heard me, it?s time to be a Couch Potato! Don?t get too comfy though, I?m about to hit you with a Couch Potato Workout that?ll have you channeling your inner kid and feeling like an Olympian in world record breaking time. Speaking of kids?invite your own to join in. My kids like to play this game more than anything. They get to watch their favorite athletes AND be athletes themselves!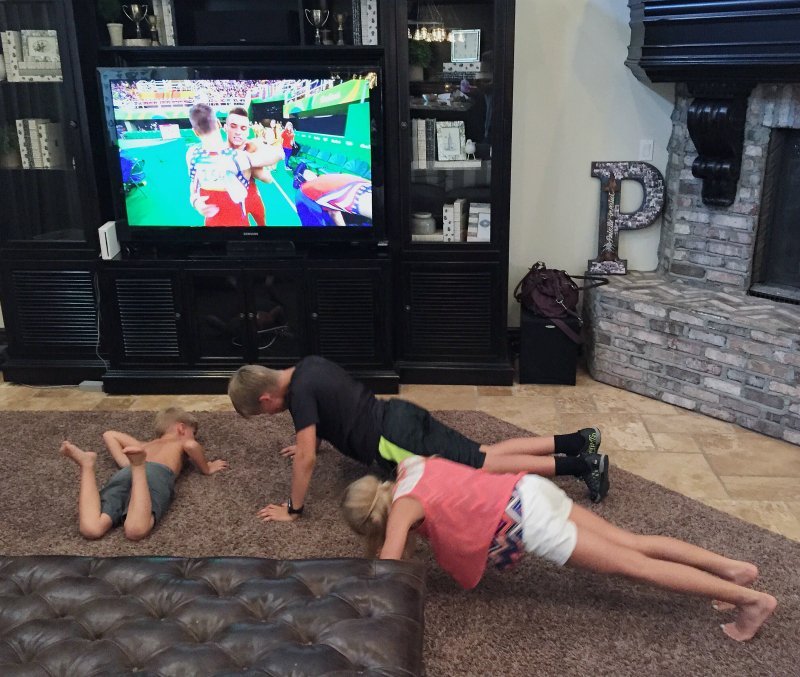 Looks like Cash man has decided to commentate instead of participate….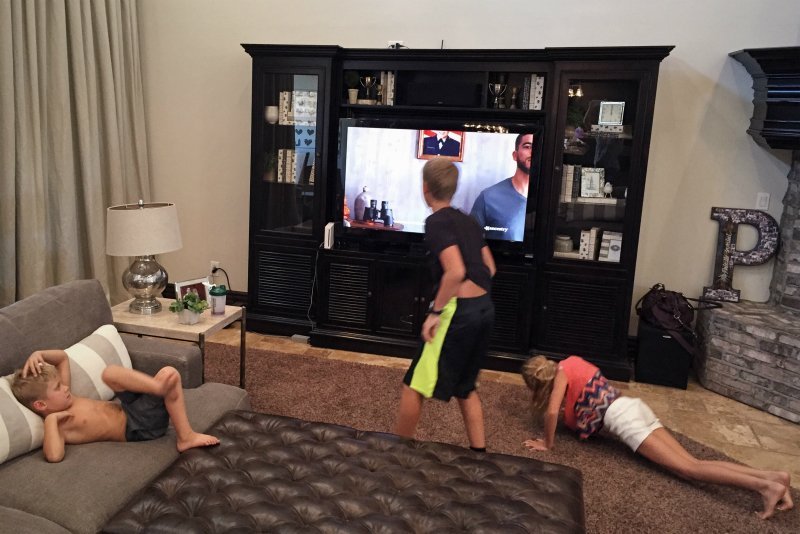 Back to the workout…don?t be fooled?it may sound simple, but the fact of the matter is that your muscles' fate is in the hands of the commentator. Stick with me, and you?ll see what I mean?
Here?s how you play: First, sit on your couch and grab the remote (it gets harder?don?t get too excited yet). Second, turn the channel to the Olympics (as if you weren?t already watching them). Third, turn on your best kid "listening ears" and listen for these keywords: USA, Rio, Gold, Silver, and Bronze. Every time you hear one of these keywords, get your cute little booty UP off the couch and move! Here?s the breakdown:
When the commentator says, ?USA?
Do 5 air squats
When the commentator says, ?Rio?
Do 5 burpees
When the commentator says, ?Gold?
Do 5 push ups
When the commentator says, ?Silver?
Do 5 jumping jacks
When the commentator says, ?Bronze?
Do 5 sit ups
Sounds easy enough, but just wait until these reps add up! Your muscles will be burning, and the inner champ in you will be cheering, "Go get 'em, tiger!!" Report back, please!!!!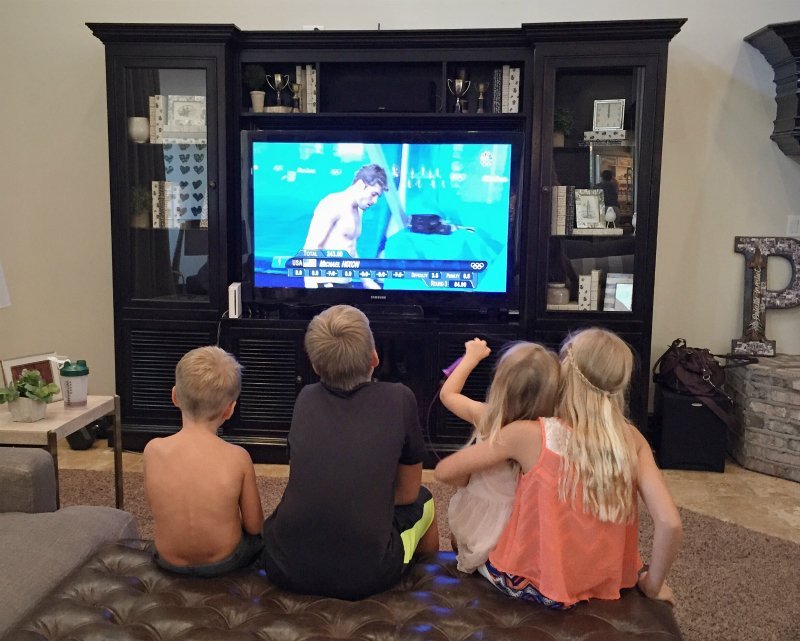 Xoxo,
Heidi
Related reading:
Commercial Break Workout: Total Body Blaster
EWL Commercial Break Burner!!
My Top 4 Fat-Blasting Cardio Workouts
March Madness!!! A Powell Pack Family Workout