And just like that, a new year has begun, and we're OFFICIALLY in 2018! I know it may seem so clich?, but really…where the HECK did this year go?! It feels like just last week I was sitting at this same computer, typing out a New Year's post for 2017!
With the new year comes a fresh start: The chance to say goodbye to old, bad habits and welcome in a new, happy, healthy lifestyle. While I am saying NO to resolutions this year (more on that here), I am all for constantly changing and evolving to become the best version possible of yourself. In the past, my issue with resolutions stemmed from putting so much pressure on ourselves at once. We KNOW we all do it! We make lengthy resolution lists that include everything from eating better, to spending more time with family, to making new friends. We pile on everything under the sun we're NOT doing and attempt to change it all at once the second the clock strikes midnight on January 1st. However trendy it is to make resolutions, it's SO unrealistic and completely overwhelming attempting to keep up with them.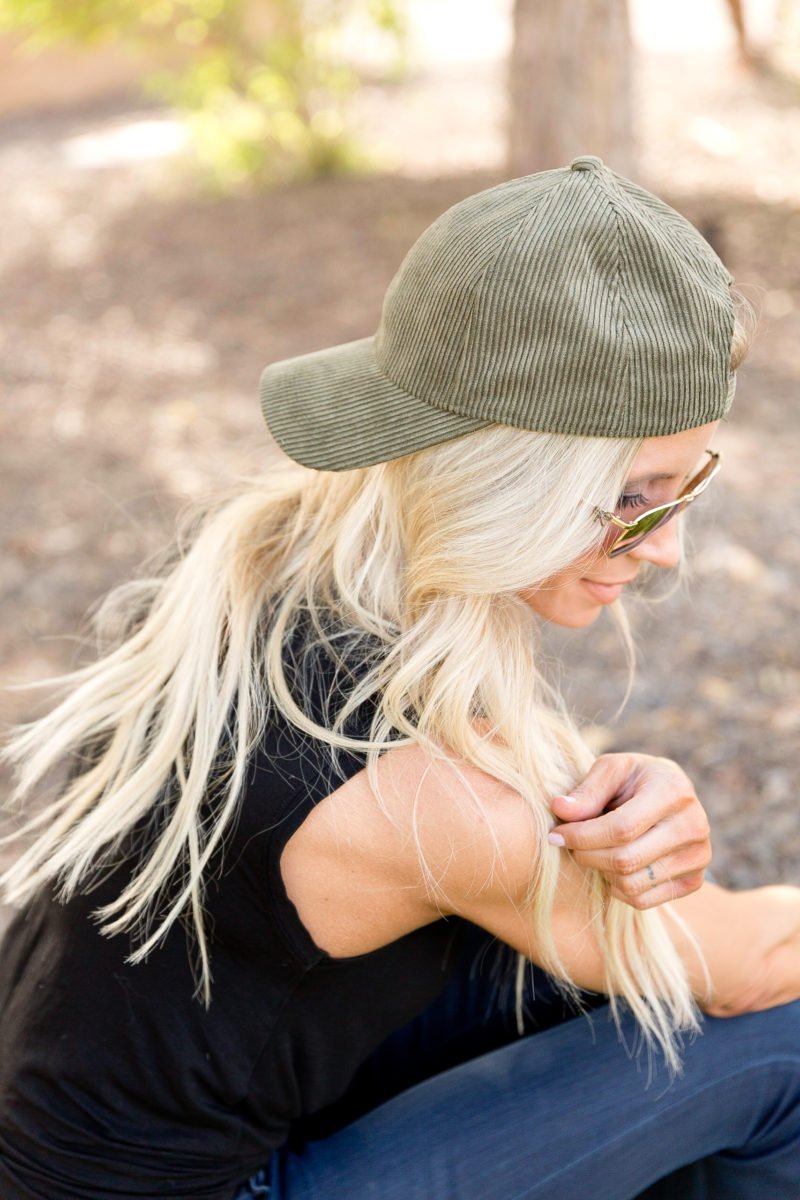 Outfit details: Tank?(On sale!)| Hat?(Bonus: Under $20) | Jeans
While trying to conquer every single one of our goals at once is admirable, it actually does more harm than good. This is likely why after just a few months, 80% of resolution-setters abandon not just one of their goals for the new year, but ALL of them. Ugh! So this year I'm shaking up how I do New Year's Resolutions and focusing on only one area of self-improvement at a time. I'll admit?focusing on just ONE goal is actually super hard for me. Like most people, I try to conquer everything at once, and then I eventually let my goals fizzle and burn out because doing it all is just not possible.
So what's my new plan of attack?! Well for one, I'm not actually setting resolutions. Instead, I'm just focusing on overall self-betterment and turning my attentions to just ONE area of need each month. I strongly believe that in clearing my metaphorical plate and putting my all into just one area, I will truly change my habits and reach my goals for good…not just for a few weeks.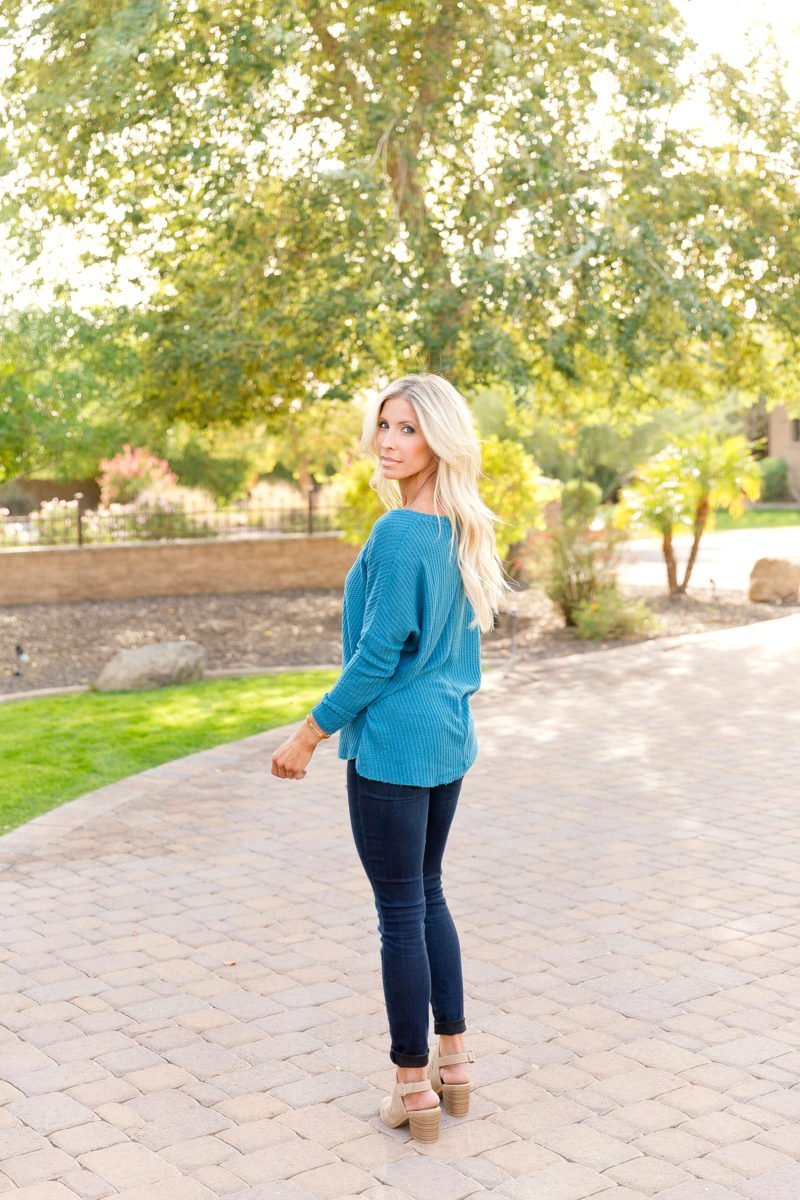 Outfit Details: Thermal | Jeans?(Bonus: under $35) | Affirmation Bracelet | Shoes?(also love these splurge worthy booties?- last seen here)
In addition to doing this in my personal life, I will also be focusing my blog the exact same way. Each month will be centered around one single theme. For example, one month may focus on water consumption and hydration, another will focus on our love lives, and yet another on increasing our daily exercise. Simple, right?! Then, by the end of the year, I/we will have addressed and conquered every single subject and goal, one at a time, without getting overwhelmed and burnt out.?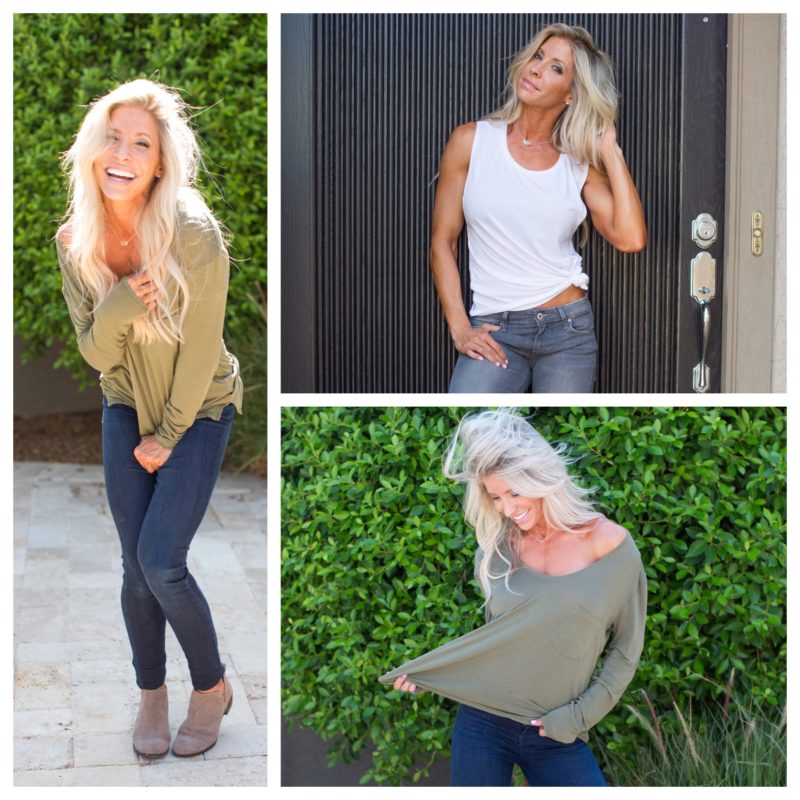 So what's this month's theme? To kick-off our 12 month journey to complete transformation, we're starting with the most basic, yet most essential building block towards personal success: Self-love. Gals, this is something I am so, so passionate about, and it's something Chris and I can't possibly preach and teach enough. Loving who you are, wherever you are, whatever stage of life you're in, is possibly the best thing we can do for our health, both physically and mentally. I see it time and time again?folks claiming "once they lose weight" they'll be happy, or "when I have more money" I'll be happier. Well, my friends, I'm here to say that's just not how life works! I have worked with hundreds of clients in my career as a trainer, and time and time again, I've found that even losing 100+ pounds doesn't make a person love herself if she didn't have appreciation for herself to begin with.
The fact of the matter is, no one is perfect?and we never will be! If we can't love ourselves at our worst, we will not love ourselves at our best. Embracing our flaws, while constantly working towards self-betterment, is the only true "key to success" I have ever found for true transformation.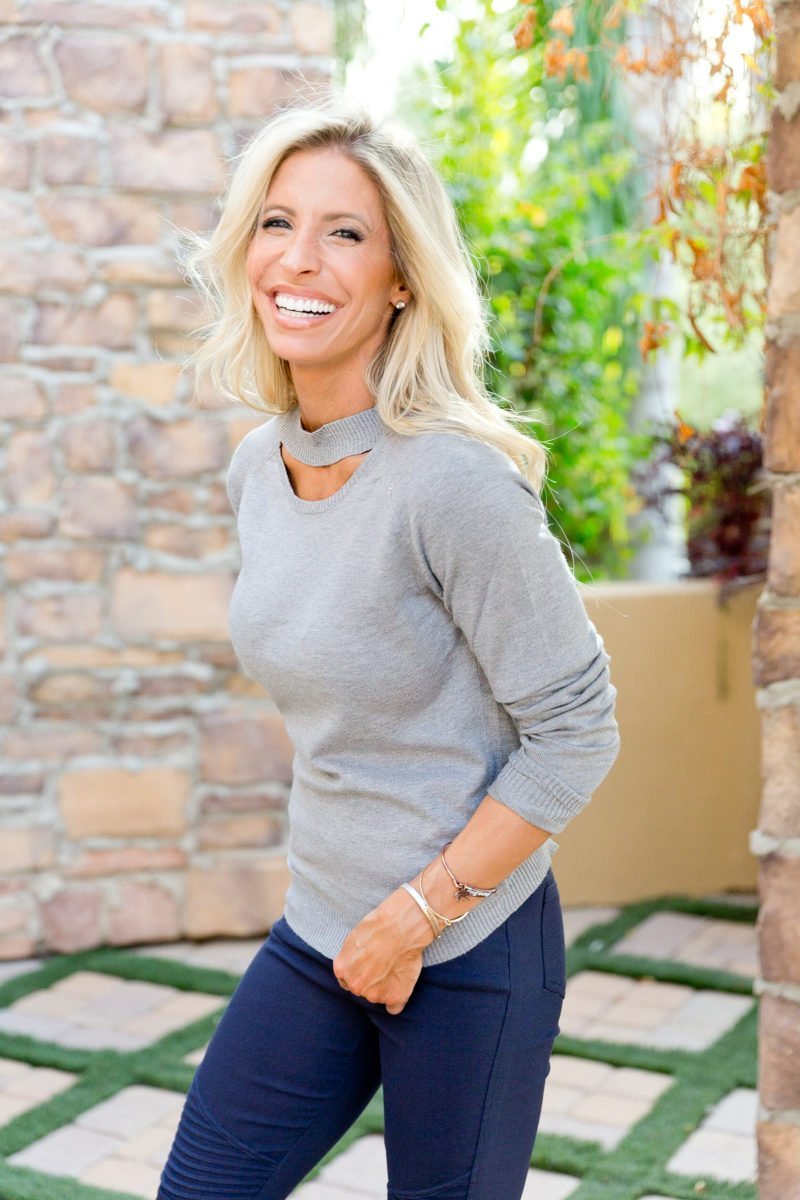 So this month, as we embark on our 12 month journey to lasting change, you must first fall in love with the current you. The you who might be little a overweight, the you who isn't always on time to work, the you who is human. I promise?finding love for yourself exactly where you are today is the most necessary part of becoming who you've always wanted to be.
Here's to an amazing new year full of LOTS of love, laughter, happiness, and change!
Xoxo,
Heidi
PS: As my Happy New Year?s gift to you, I?m giving you a FREE way to start the new year off with a bang! Over the past few months, I've created a Body Back on Track mini program using quick videos and daily emails to guide you on your 5 day journey. Each daily video includes a workout, a nutrition tip of the day, and last, but most certainly not least, a little #lifehack. Simple, straight to the point, and most importantly, effective. And did I mention it?s totally FREE? Just want to make sure? 😉
Wanna? join in on the fun? Register right now! To sign-up, simply click here, and you'll begin to receive a series of emails from me!
Related reading:
How SMART Are Your Goals?
You can do anything but not everything.
How I Manage My (Im)Perfectly Balanced Life
6 Secrets to Success: How to Reach Your Goals This Year
5 Steps to a Powerful, No Fail, New Year?and Beyond
Just say NO! My Less Is More Resolution