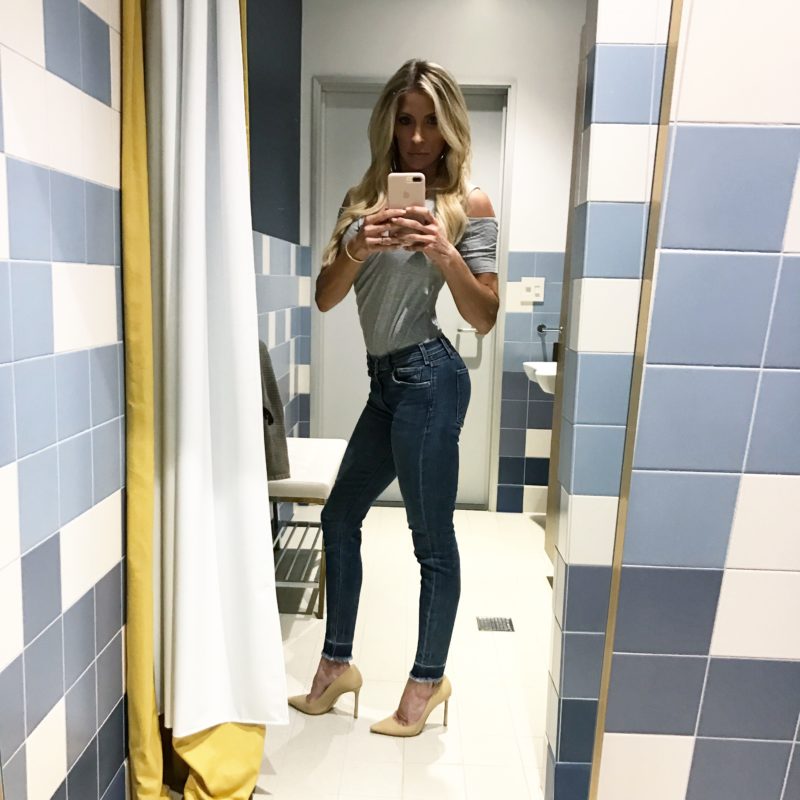 Once upon a time, a few of my dear, dear friends were heading out on a beach vacay with their husbands. They knew they would be taking lots of pictures in swimsuits throughout their trip, and this idea terrified them! So what did they do? Starve themselves and spend hours on the stair stepper? Nope! They did the smart thing…and invested in a handful of posing lessons from a local IFBB Bikini Pro! Seriously…and the classes paid off in dividends on Instagram?ha!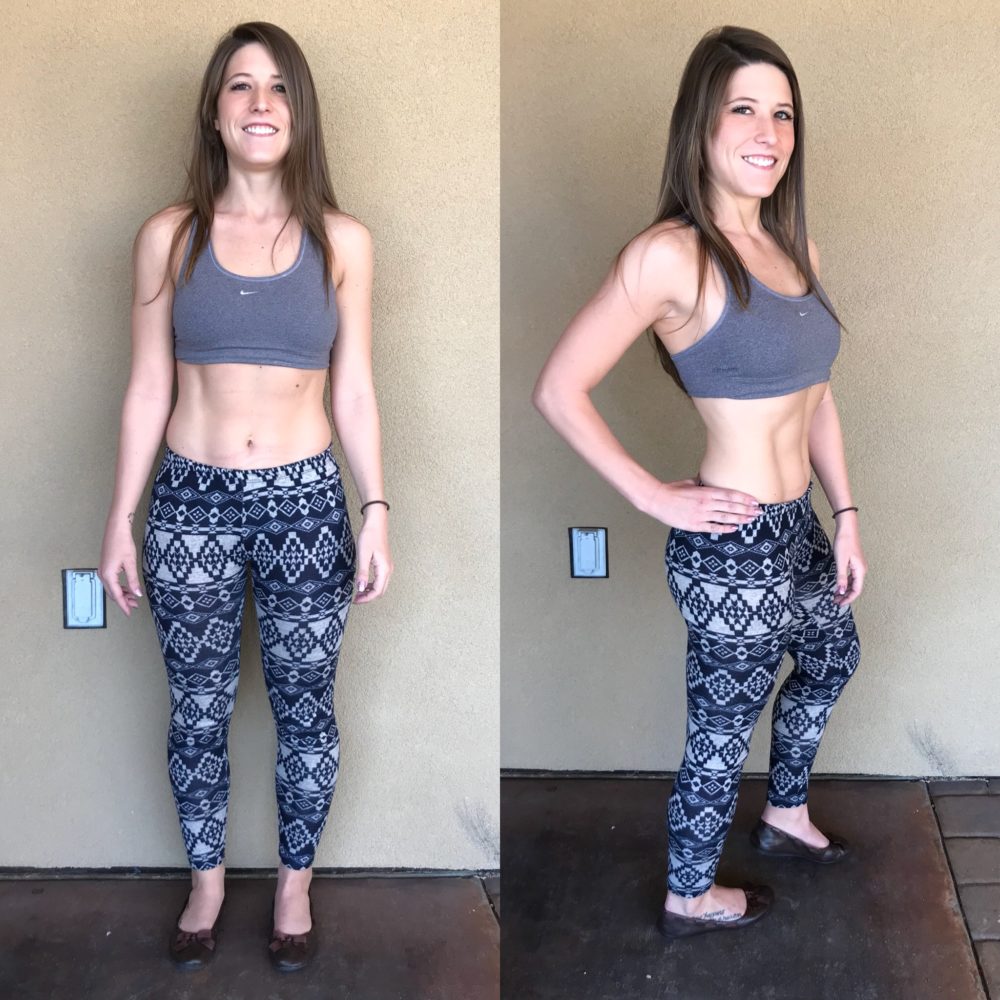 Believe it or not, one of the best kept secrets in the fitness competition world is NOT diet and nutrition. While all of that is VERY important, it's actually the posing that will make or break you! Legit. Now yes, athletes do (and should) spend hours upon hours working out in the gym, monitoring their foods, and sculpting the best version of their body possible, but the fact of the matter is that even the best of the best, and the tightest of the tighest bodies DON'T always win!!! NOR do they always appear the most sculpted on stage.
Why? Because the way we stand, the posture we hold, and the angles we present can either HELP or HURT us. A little behind the scenes of on-stage bikini competing for you…POSING is there to help an imperfect body (because no one is perfect no matter how many hours you put in) hide those imperfections and weaknesses while shining a spotlight on the body's strengths. In essence, posing makes you look better on stage than you do off stage. Plain and simple!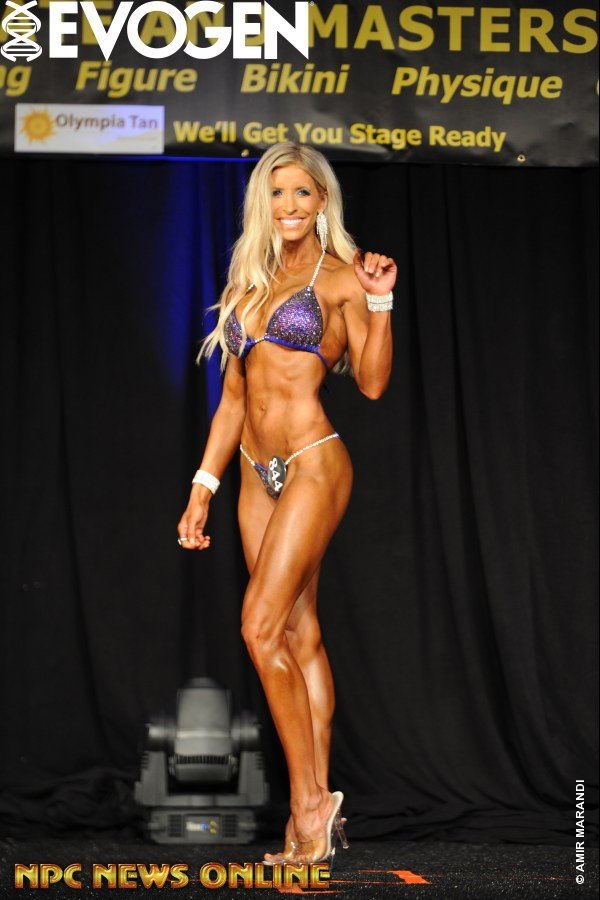 Now let me give a little disclaimer here. "Perfect" is NOT even a real thing. So I don't want anyone to read this and think the way ANY of these bodies look posed in pictures is what ANYONE should be to be considered loved and beautiful. Because beauty is in the eye of the beholder…and truly we ALL have innate and external beauty!!! This blog is ONLY here to show YOU (if you want…if you don't, go ahead and hit the back arrow) how to translate what I've learned from posing on stage to what YOU can do to optimize your look in front of the camera.
I've heard it once, I've heard it a million times…"The camera adds 10 pounds!" NOT SO! If you know how to pose right, that is. 😉 For real, with a little posing help and holding the camera at the right angle, you can EASILY "lose 10 pounds in 10 seconds" instead of gain!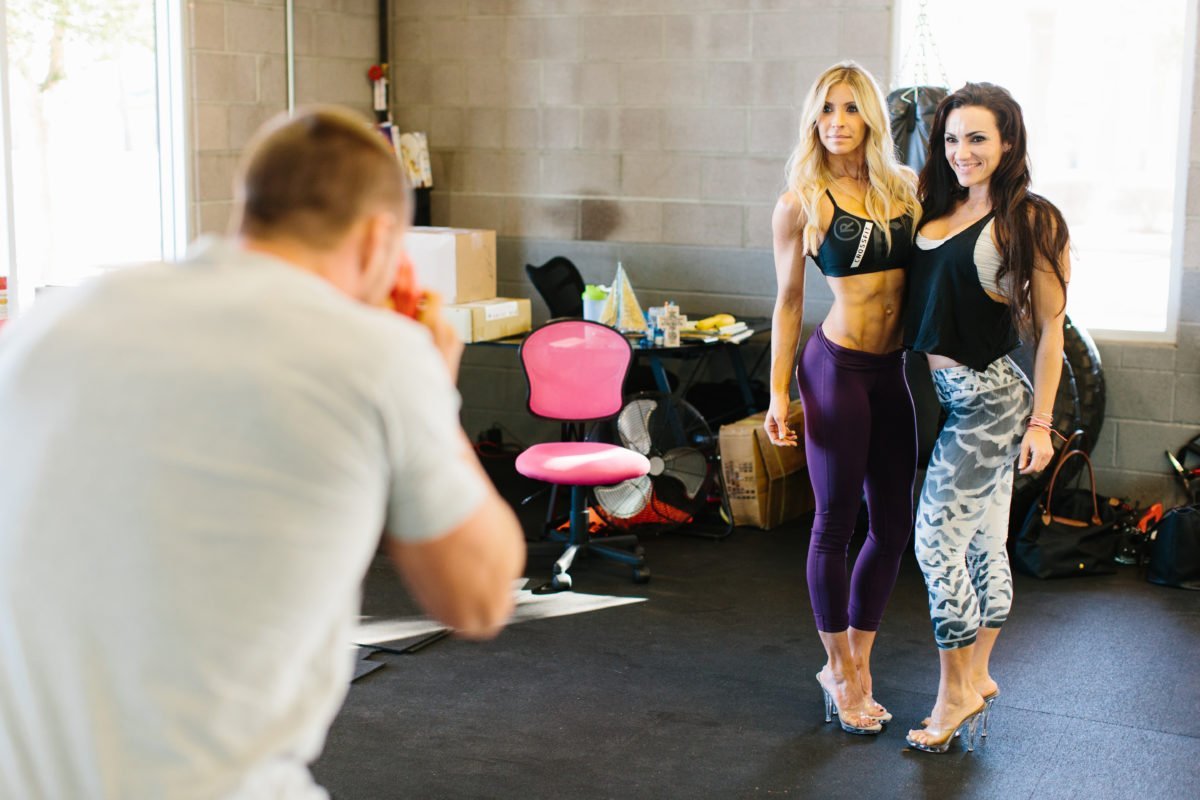 So here's where the fun comes in, and I get to teach YOU some fun tips for posing that perfectly imperfect, beautiful bod of yours (no matter your size!)!!
Before you get started, keep this in mind: Posing was a little tricky for me in the beginning, so if you don't get it right away, don't beat yourself up. It took me time and a little practice, but eventually I got it, and so will you! Need proof? Check out this vid of me moving like an uncoordinated baby Bambi in my heels!
Moral of the story…don't wear heels while trying to look cute and sculpted for a pic (ha!). But really, the truth is that I was so used to standing straight on with hands on hips, one leg awkwardly popped, head tilted, and a big smile for every picture…that the idea of moving my body any other way (especially in heels) seemed nearly impossible and felt totally abnormal.
That brings me to my next point. When following the tips below, know that YOU WILL feel awkward. It just feels so odd to hold your body the way I am teaching you, but TRUST me. Do this, take some pics of yourself, and be ready to be BLOWN AWAY.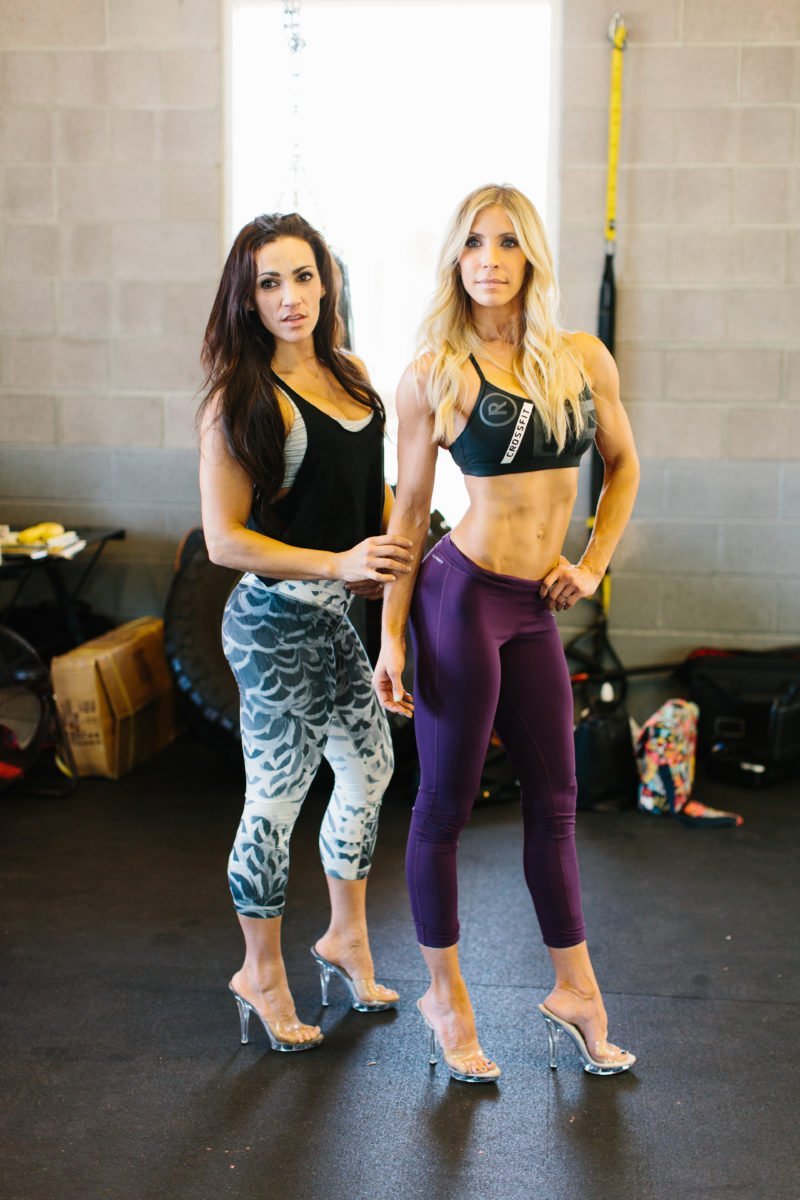 For this posing lesson, may I introduce to you the teacher of all teachers, the master herself, the one who taught ME how to present the best angles of MY OWN body with posing. Ladies and gentlemen (prob not many reading this), may I re-introduce you to IFBB Pro and mommy of 6, Deborah Goodman! You may also know her as the Glute Goddess from some of my other blog workouts we've done together.
To recap how YOU can strike the perfect, 10 lb-dropping pose:
Never stand straight on!
Rotate your hips 90 degrees to face the side.
Open your shoulders to the front, move your arm slightly outward, and allow your waist to show.
Lift your butt, slightly arch your lower back, draw your belly button in, and lift your chest
high.
Relax your shoulders, while still keeping your stomach in and chest high, shoulders faced to the front.
SMILE!!!!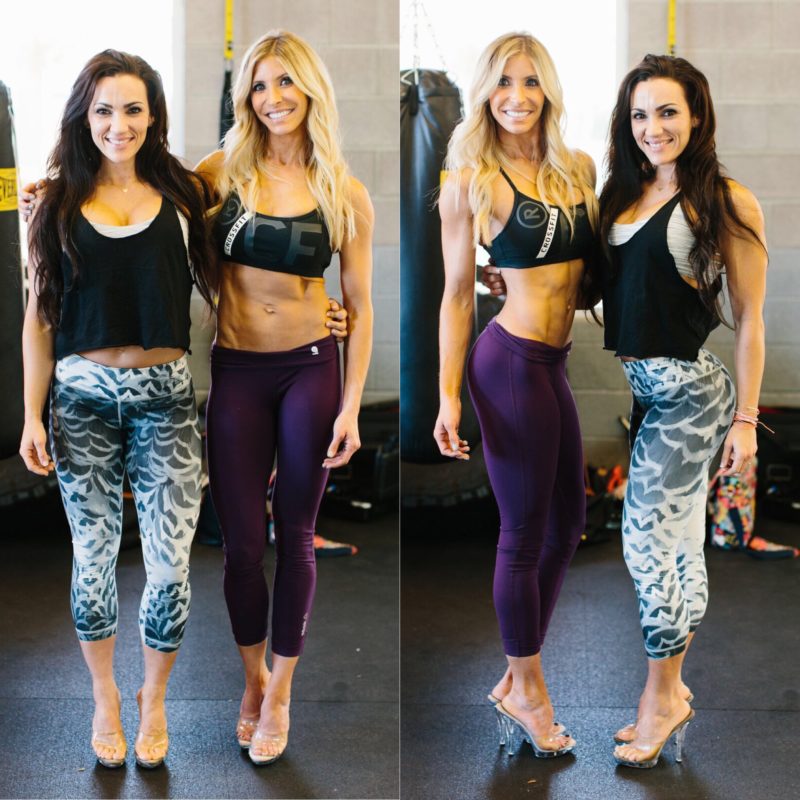 Try it out, snap some pics, and enjoy looking bomb.com in photos for the rest of your life!
Xoxo,
Heidi
Related reading:
Build-A-Booty Workout Video with The Glute Goddess
The Glute Goddess? ?Best Booty On the Block? Workout
Ask the Powells: How Do We Handle the Holidays?
Junk Food Triggers: How to Wipe These Bad Boys Out for Good