After my last booty building workout vid with Deborah Goodman (aka, The Glute Goddess), the requests for more apple-bottom tips came ROLLING in. So naturally, in an effort to help a sista out (because we ALL want those buns!), your wish is my command. You?re welcome.
Deborah?s perfect set of glutes (oh?and Deborah herself, of course) joined me to share her 5 fave workout moves to do with just ONE piece of equipment?an exercise step! Yup. Grab a step with as many risers as your budding peach buns can handle, find a room (even a dark corner of an aerobics room at the gym, if you please), and LET?S BUILD THAT BOOTAYYYYYY!!!!!
If you can?t view the video but would like to get in on the booty-burning action, OR if you just want the step-by-step, here are the simple moves Deborah included in this amazing workout:
Scale, scale, SCALE if you need to. Any of these moves can be simplified by lowering or removing the risers?then over time aim to raise them up to increase the challenge. If this workout is too easy as is, add weight to increase intensity.
How many sets? Aim for 3 sets of 15-20 (per side). If this is too much, lower the number of reps and set to your comfort, then increase overtime as you repeat the workout. If you are adding weight, I?d recommend doing 12-15 reps per set.
Rest 60-90 seconds between sets.
Do this workout once a week to begin with, working up to 3 times a week. Be sure you skip a day in between workouts to give your booty time to rest, recover, and build.
Now let?s go burn that booty!!!
Xoxo,
Heidi
Connect with Deborah Goodman?IFBB Bikini Pro, coach at Pro Physiques, AND mother of 6?on Instagram: @deborahgoodman80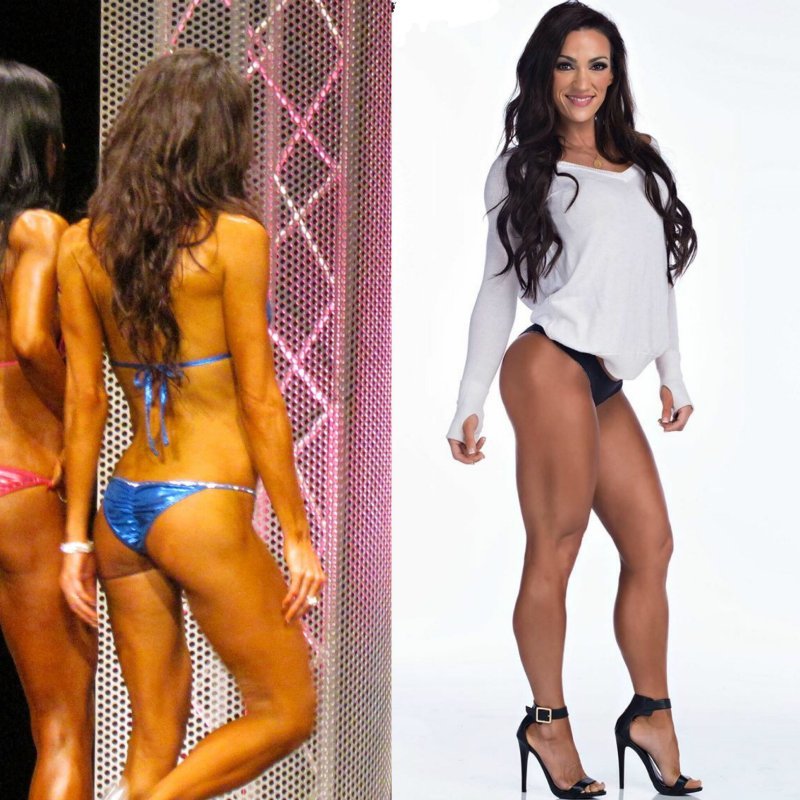 Related reading:
The Glute Goddess? ?Best Booty on the Block? Workout
My 11-Week Booty Building Workout
BBQ Buns and Thighs
How to Begin Your Transformation Journey: Step-by-Step