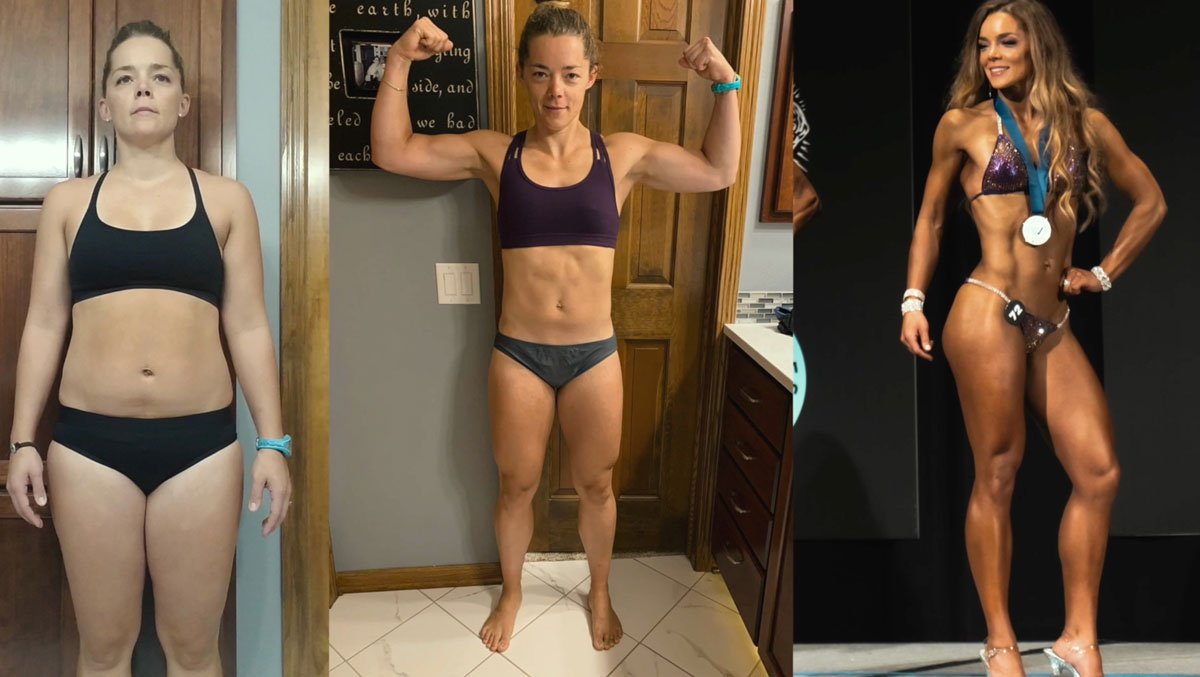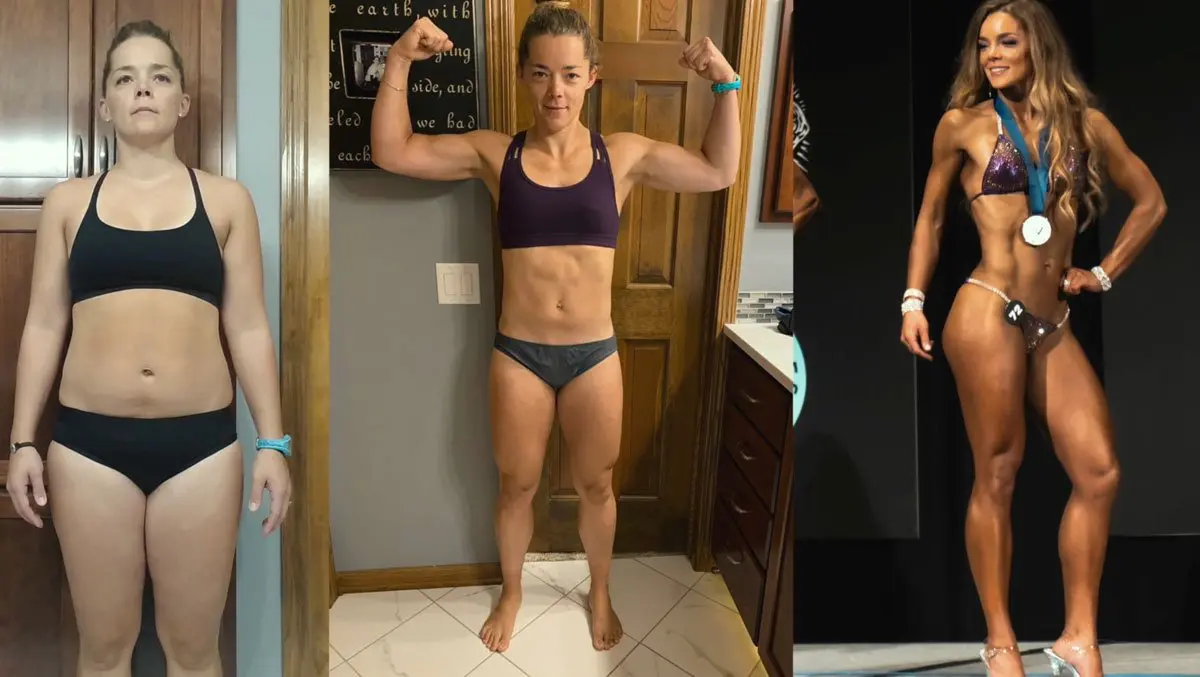 Guys. My heart is absolutely BURSTING, and it's time for me to call out someone and add her name to my brag board. One of my absolute favorite things in the world is connecting with members of our TRANSFORM community, and it's truly the reason I got into this business. Nothing fills my bucket more than connecting with people, really getting down deep beneath the surface, making those connections, and helping them overcome something in their lives. And guys, the lady I'm about to introduce you to is no exception.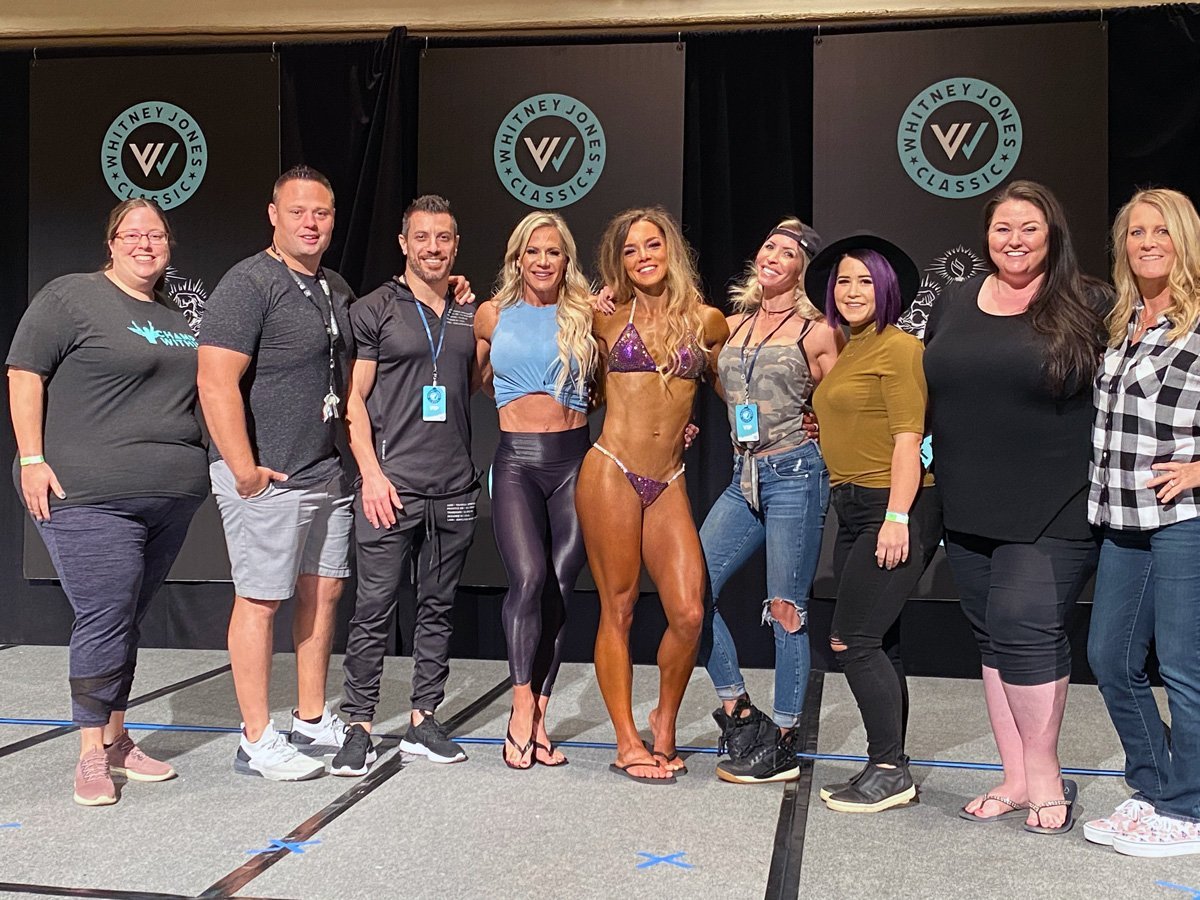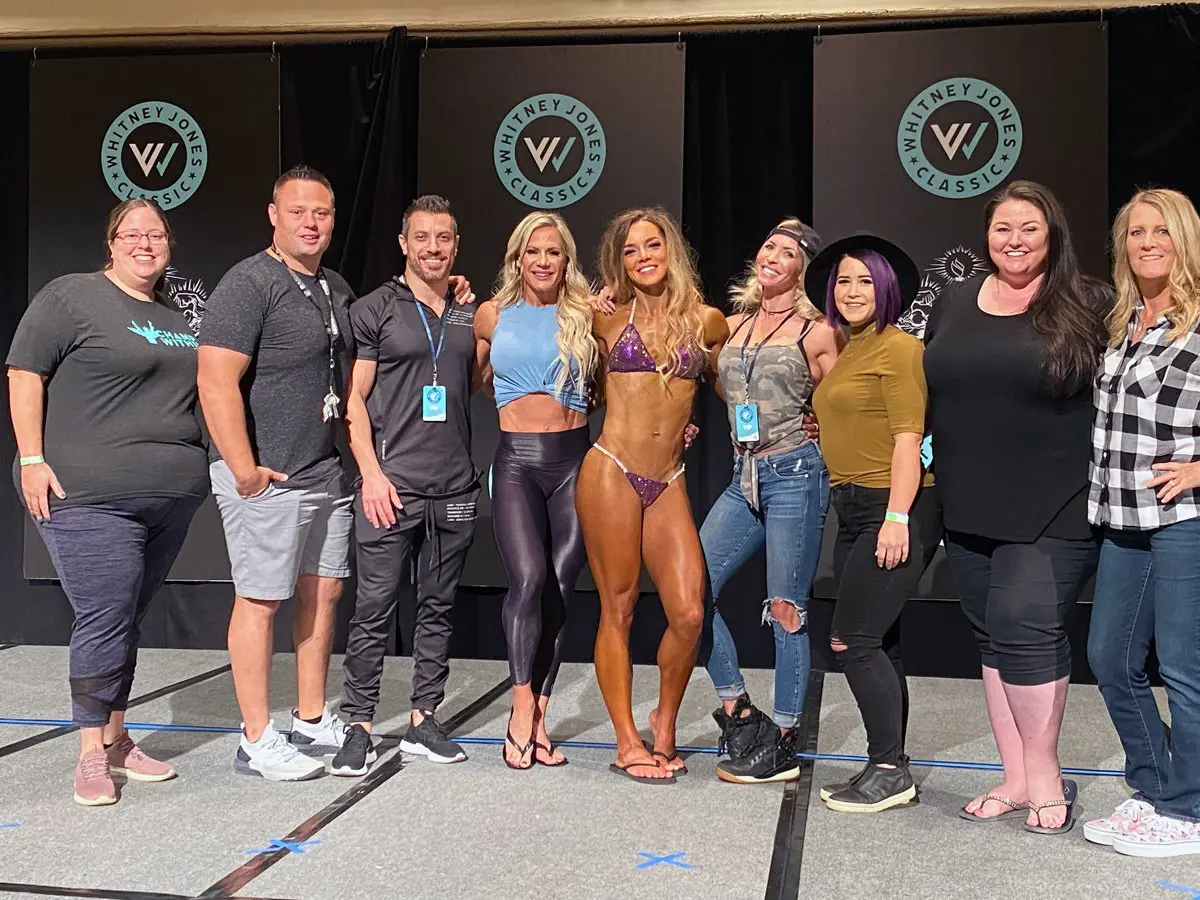 I know I've featured people from our community who have done at-home transformations before, but get ready for Ashley Terry. She is a busy mom of three who did her ENTIRE transformation at home with minimal equipment and the help of our Transform Coaching. I'm talking about a couple of dumbbells, and guys, here's the best part: She COMPETED on stage and completely transformed her body, her mindset, and her life! If there is a better example of someone being able to take the perceived impossible and RUN with it to victory, then you better show me because it honestly doesn't get any more impressive than this lady right here!
Ashley's transformation is downright incredible, and there's no denying the amount of work she put into this process. For those of you who don't know, TRANSFORM also offers a one-on-one Coaching Program, which is exactly what Ashley did to reach her goal of competing on stage. She worked with an AMAZING coach, Toni, who is a NASM Certified Corrective Exercise Specialist, Nutrition Coach, MMA World Champion, 2x European MMA Champion, Extreme Weight Loss coach on seasons 1 and 2, with over 19 years of coaching experience. Whew! How's that for a resume?! Toni and I teamed up to work with Ashley 1:1 over the course of the past six months. He focused on the nutrition and exercise, while I focused on my favorite part: Posing.
Ashley is living proof that it is NEVER too late to pursue a goal, work on yourself, change your life, or become the person you've always wanted to become. But don't take my word for it—watch her incredible journey in the video above!
Guys, even if competing is the farthest thing from your mind, I want and hope and pray that this is your takeaway: It's never too late. You are more important than your excuses and stronger than your fears. If you have wanted to make a change but don't know how, get out of your own mind. Don't let that little voice tell you it can't be done or that you're not worth it. ANYTHING is possible.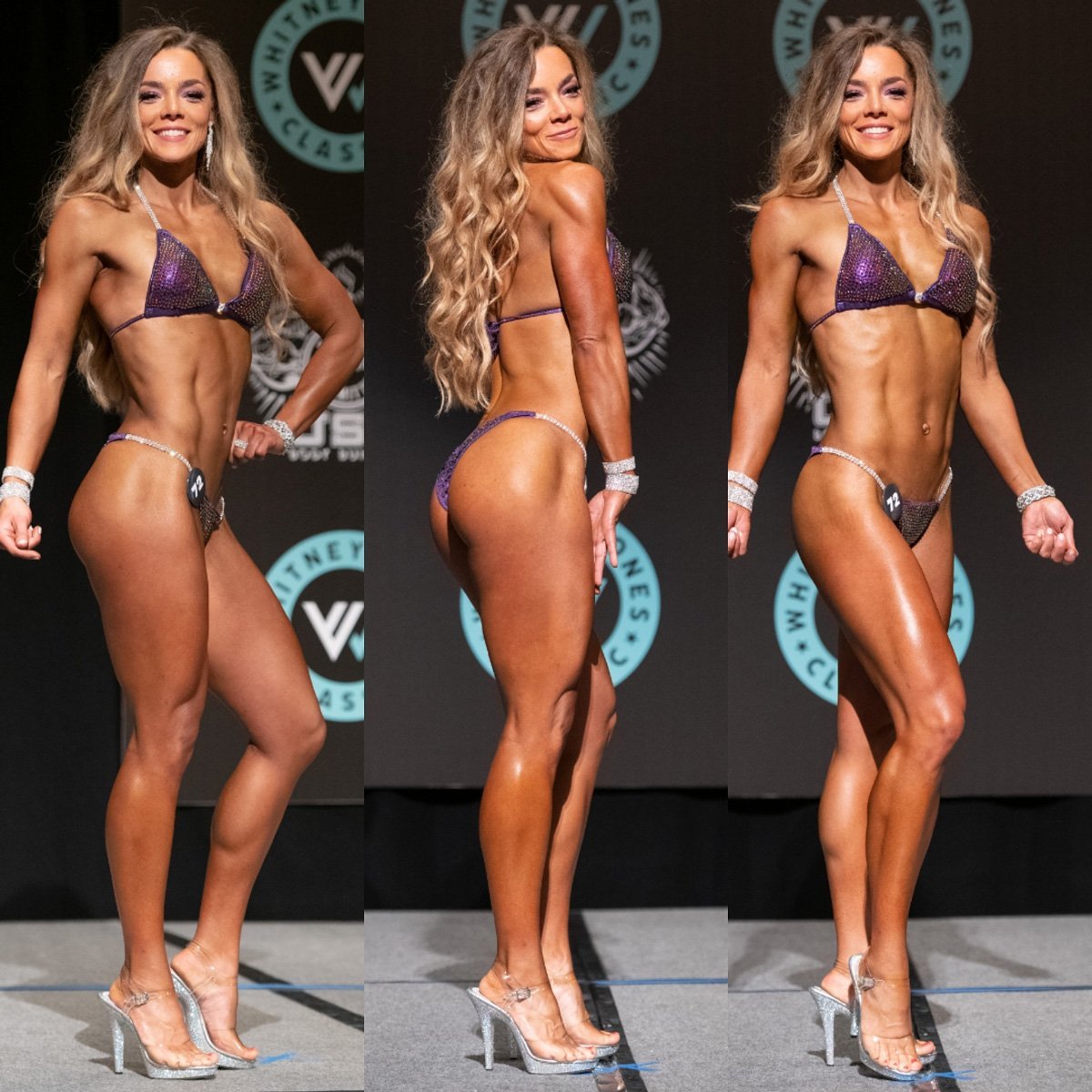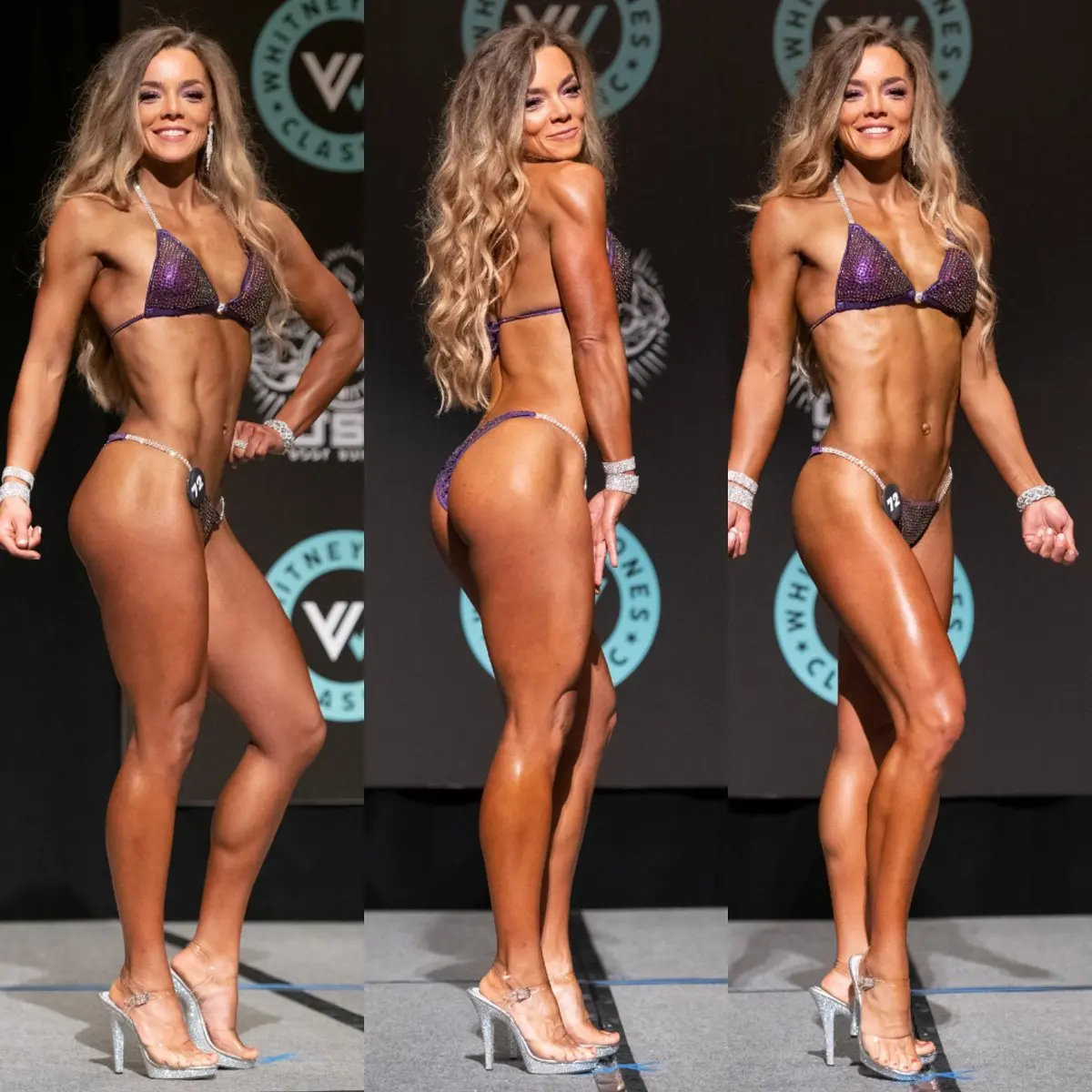 Click here to read more about our Transform Coaching Program →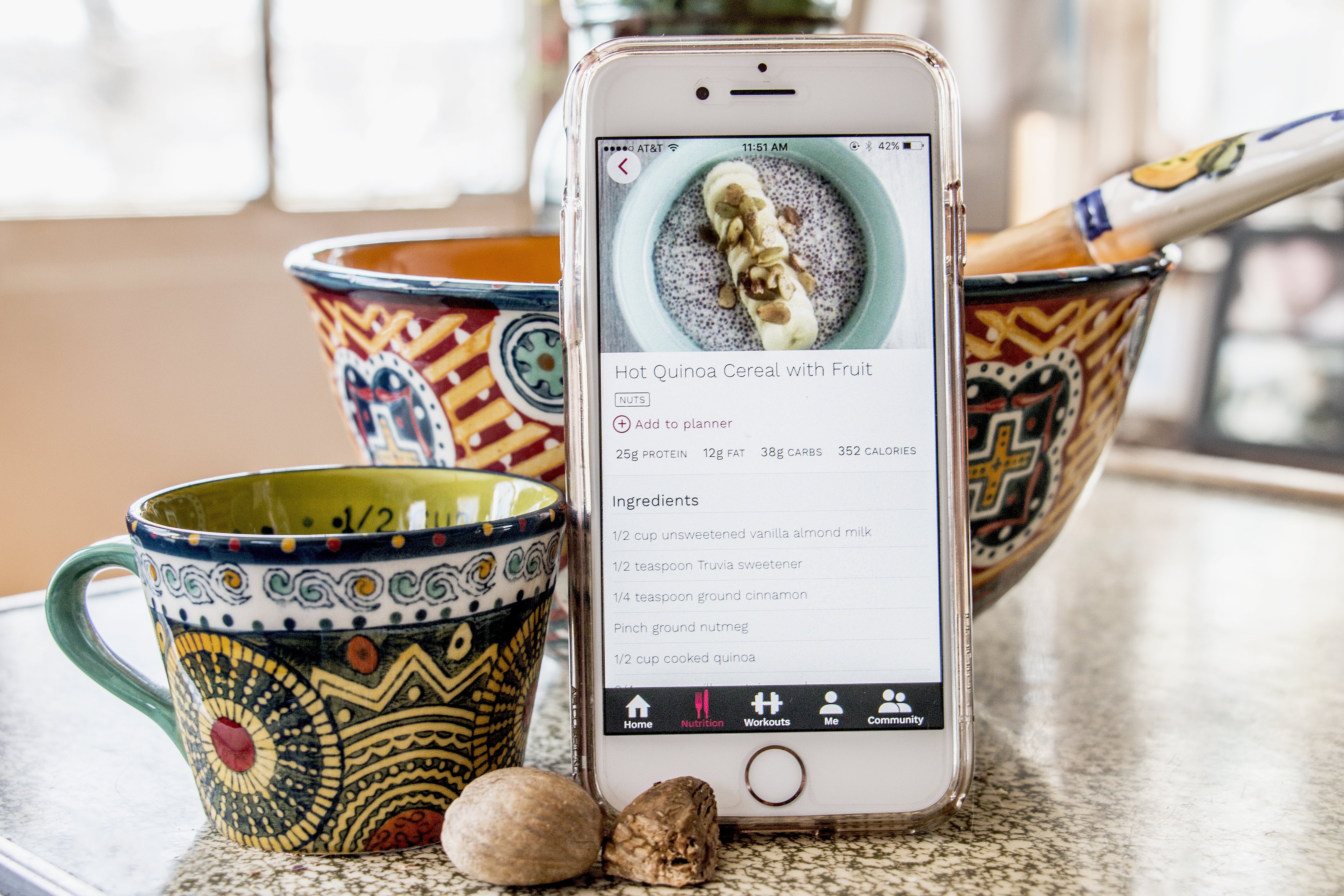 Click here to learn more about The TRANSFORM App →
Your life will probably always be busy, but you have to figure out a way to deal with the chaos and ever-changing schedules, right? I know it, and Ashley knows it, and yet, at the end of the day, it's still important to make YOU and YOUR dreams a priority. After all, we're the ones paving the way for our little ones, right? They're looking to us to lead by example, and we need to show them just how important it is to do something that makes us feel good, that makes us feel proud, and that anything is possible if we put our minds to it.
xo,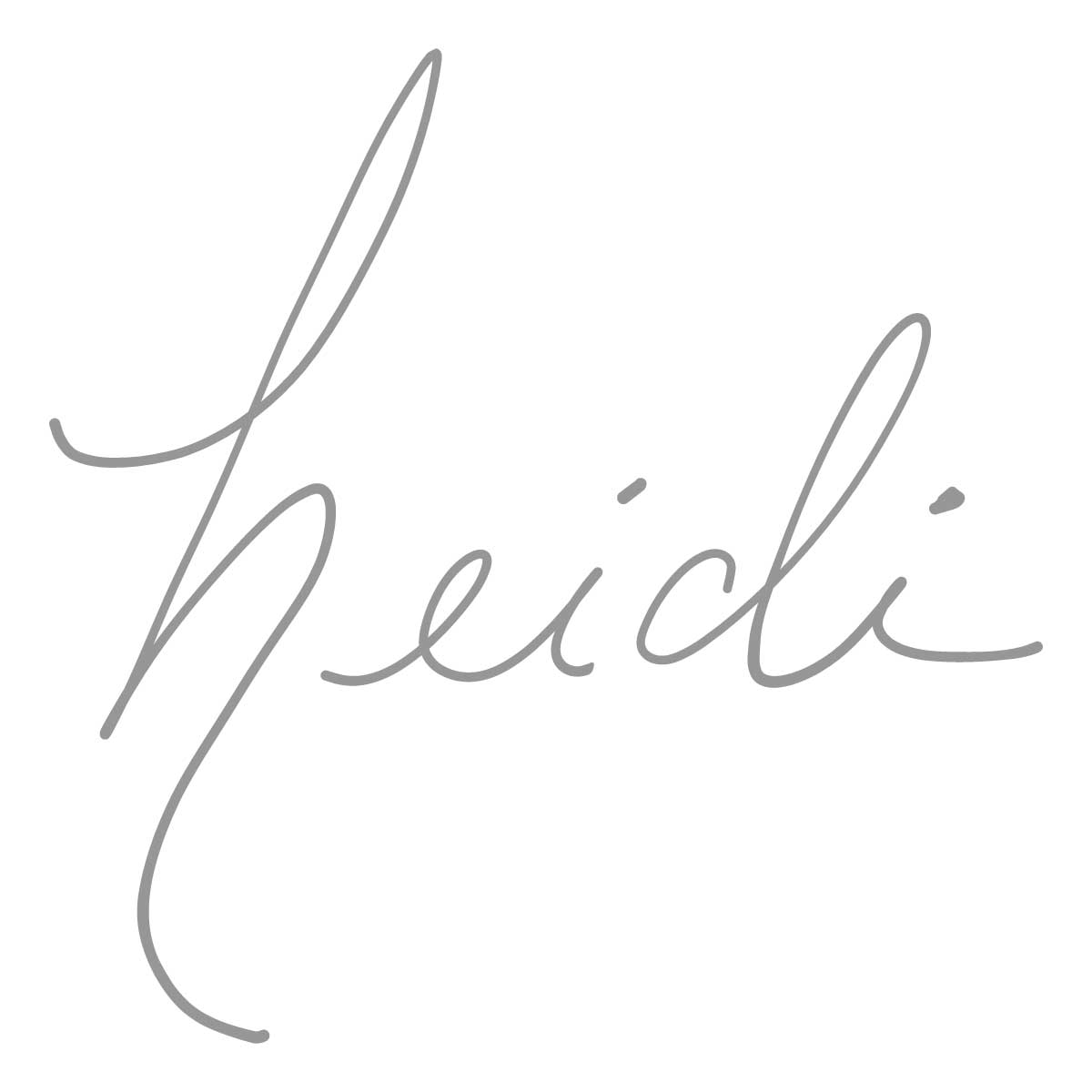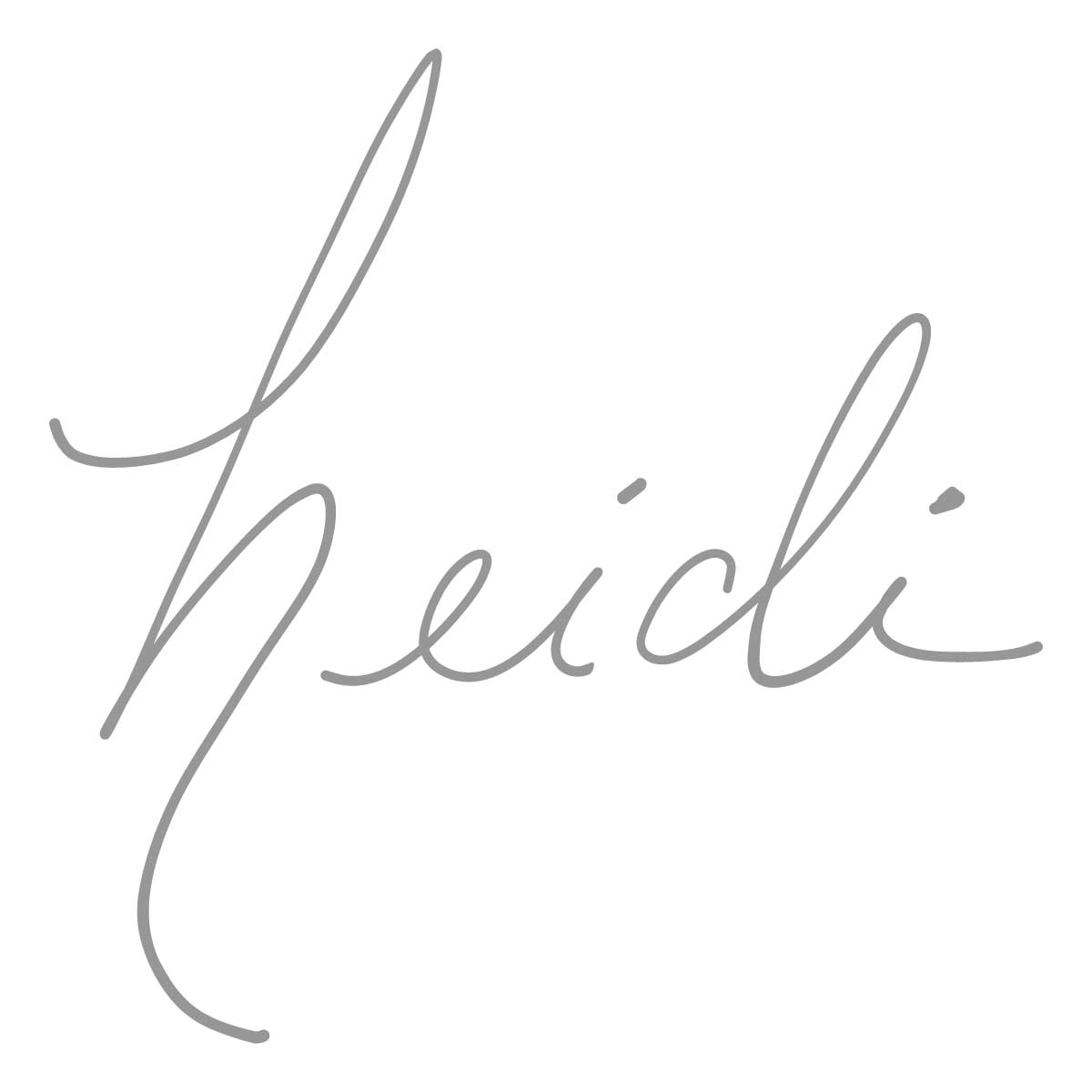 Related reading:
Visualize Your Transformation Progress: Why Befores and Afters Are Important
Transformation Tip: Accountability Calendar
Transform Classic Winners || How To Begin Your Own Transformation
What "Transformation" Really Means
From Victim to Victorious: Jo's Picture of Transformation