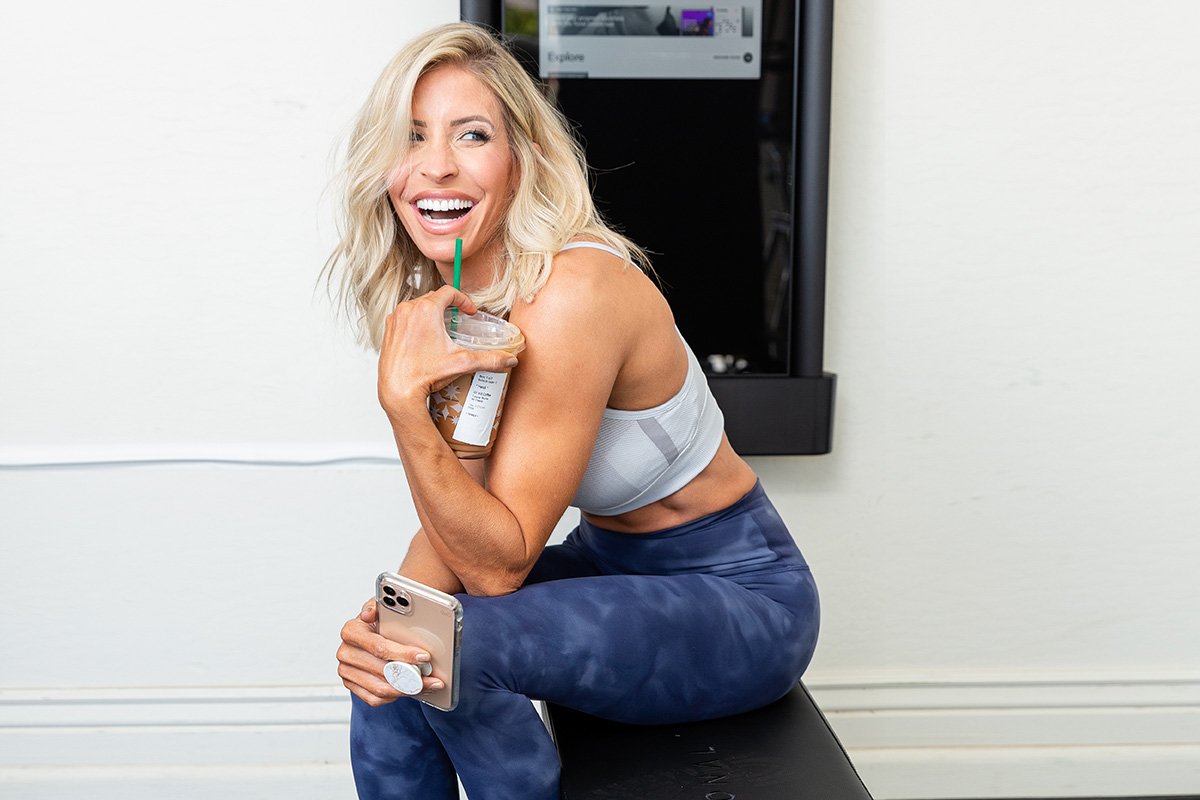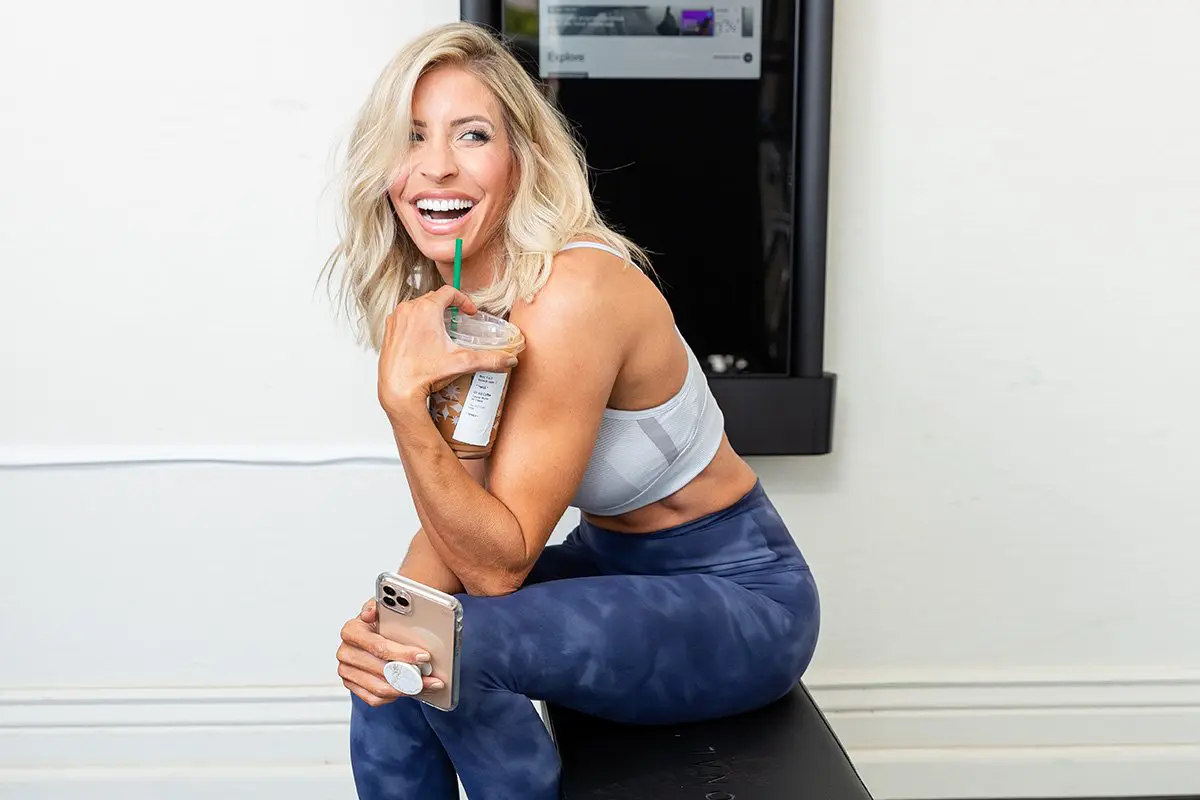 In case we haven't met, I'd like to introduce myself to you: Heidi Powell. Business woman, mom of four, and Starbucks addict. I mean…maybe "addict" is a bit much, but it's definitely getting serious between me and the Sbux. 😉
I've been ordering the SAME drink almost every day for over 10 years (yes, I've added up that cost, don't remind me!), and it's one of the MOST ASKED questions I get on social. So today, friends, I am sharing my tried and true, healthy coffee order. Get ready to fall in love, either with my drink or Ruby's cute voice. Either way, this is a video you don't want to miss!
Here's a breakdown of what I order 100% of the time:
Grande Iced Coffee
1 pump mocha
No classic
Heavy cream on the side
This little cup of heaven is about 130 calories total, and you can use less cream to drop that calorie count even more!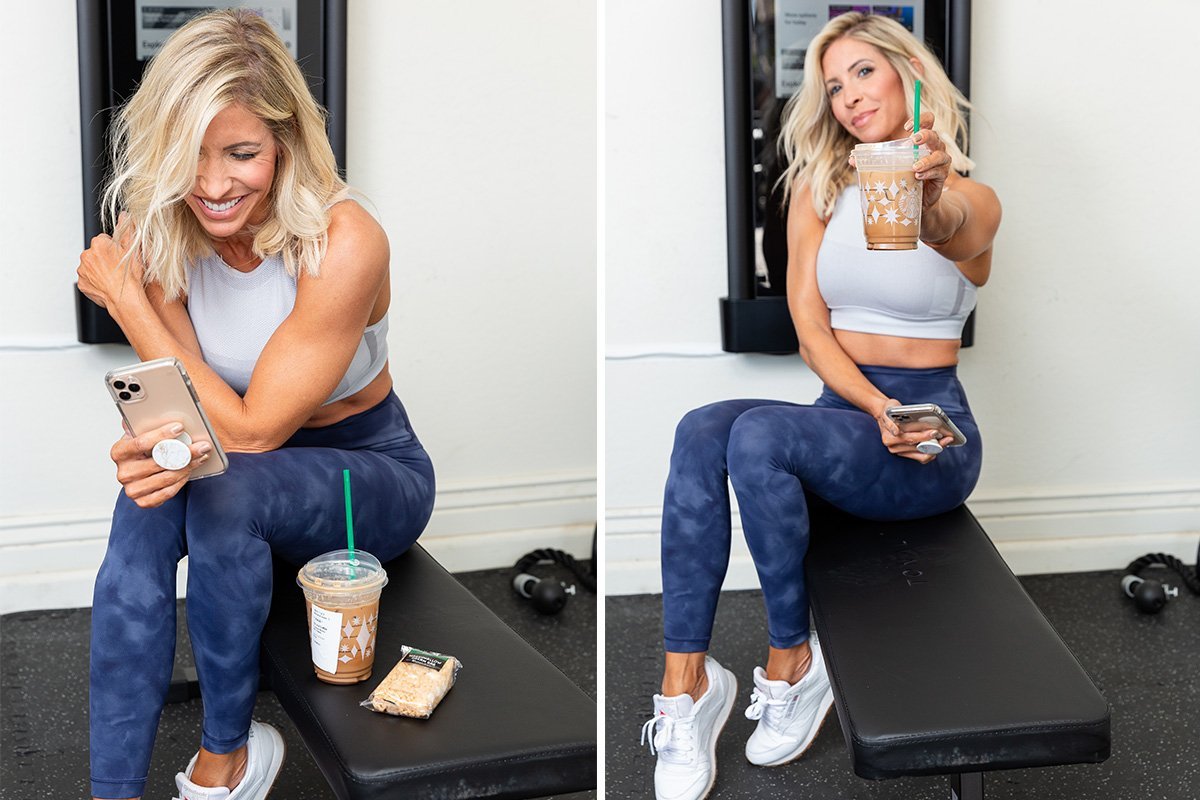 Outfit Details:
Lululemon leggings, Sports bra (similar here)
Points to keep in mind:
"No classic" basically means you don't want any sugar added to your drink! "Classic" is the liquid sugar at Starbucks, and it adds about 100 calories!
Heavy cream is going to have more fat than half and half, so keep that in mind!
Sugar-free mocha is an option, as well! It will be about 5 calories as opposed to about 25 calories from the regular mocha.
If they ask you if you want to leave room in the cup for your heavy cream, say no! That way you can taste the coffee when you get it and decide how much heavy cream you do want to add.
Less is more when it comes to heavy cream! If you add the whole thing, you are going to be adding HUNDREDS of calories to your drink, so keep it minimal! I seriously only use a tiny bit of the cream.
For non-dairy friends, you could order this same drink but ask for almond milk instead of the heavy cream. This is also going to be a healthier, lower fat option for anyone if you want to decrease some of that sugar and fat that most drinks are going to have.
What is your current Starbucks order? I'd love to see what your go-to order is, and who knows? Maybe I'll include it in a blog post soon!
xo,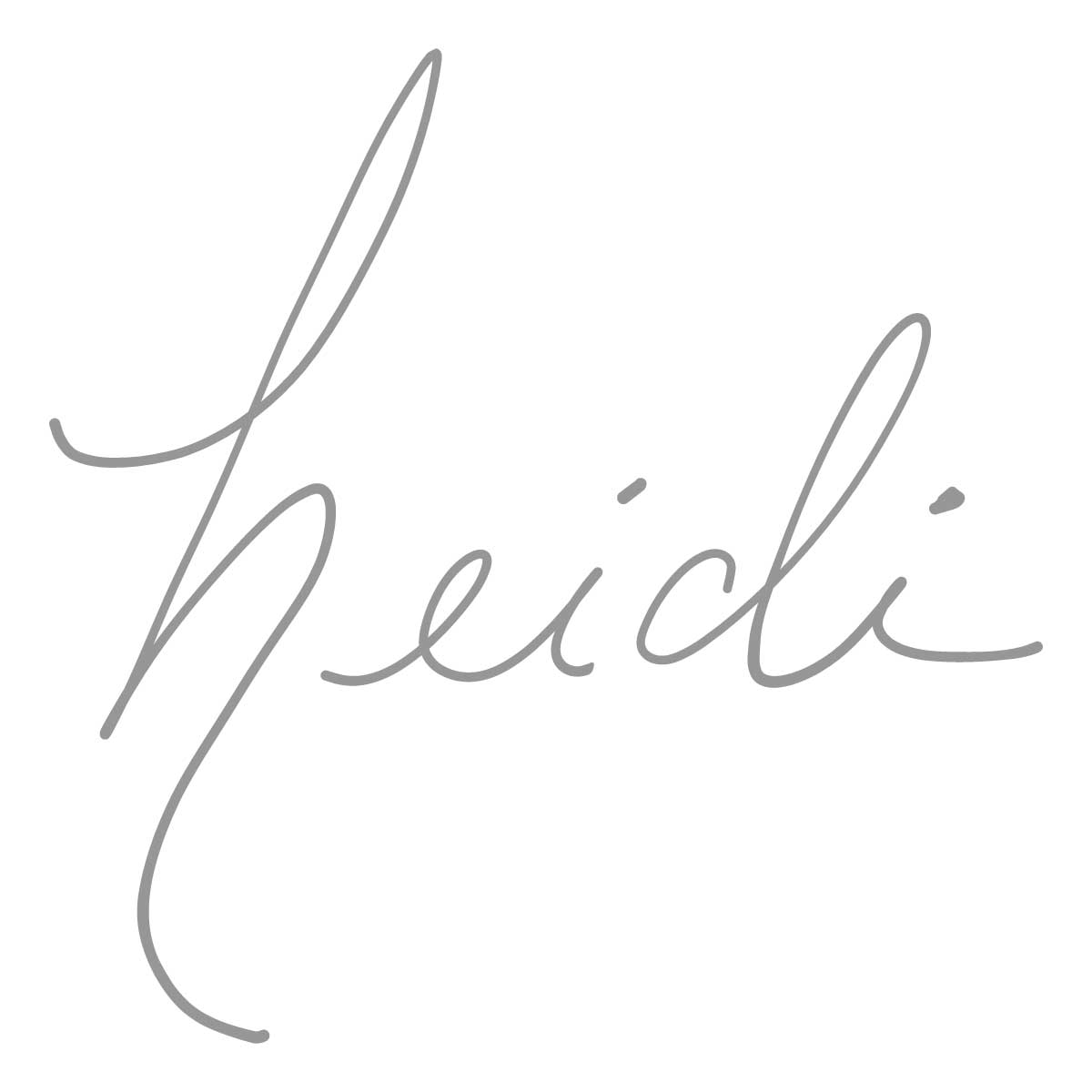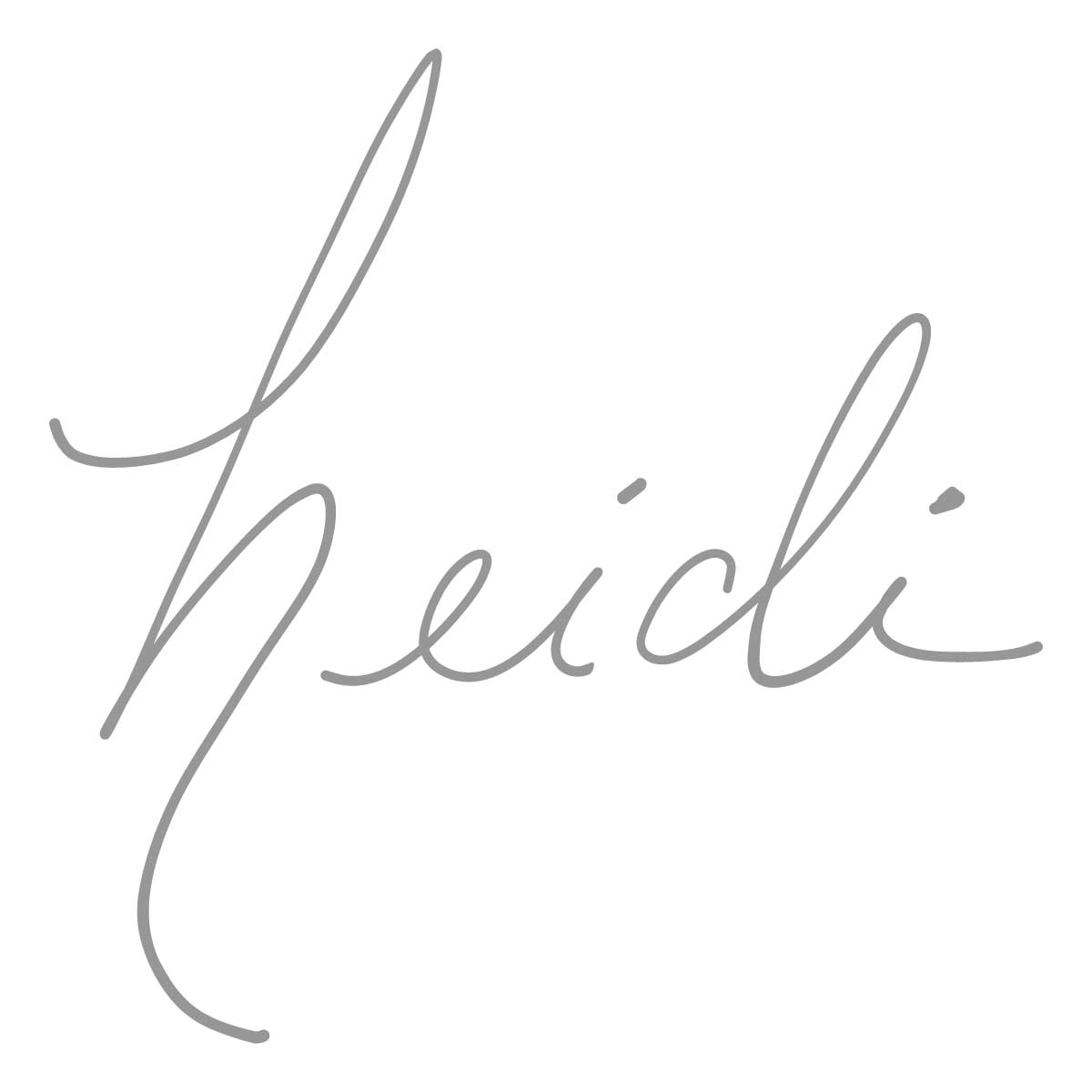 Related reading:
How to Make Starbucks Petite Vanilla Bean Scones at Home
Keep It Simple: My Morning Routine
Fast Food Survival Guide: Snacks and Meals on the Go
What I Eat in a Day as a Fit Mom of 4
National Rice Krispie Treat Day || Eat Up