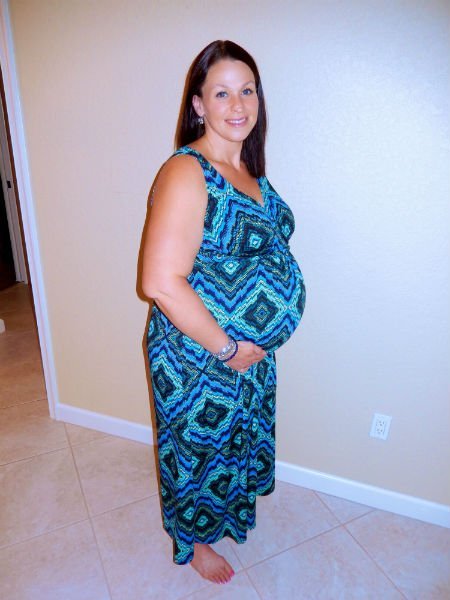 Polycystic Ovary Syndrome (PCOS) is a common endocrine system disorder that affects between 5-10% of women of childbearing age. Many of the ladies we work with on Extreme Weight Loss suffer from PCOS, and from what I hear from many of you on a regular basis, it?s affecting you too. If left untreated, PCOS can cause menstruation issues, infertility, excess hair growth, acne, and even diabetes and heart disease.
PCOS can manifest itself through a variety of symptoms, so it?s so important to work with your healthcare team for a proper diagnosis and treatment plan. Some things you can do to help reverse PCOS are maintain a healthy weight (lose weight if necessary), eat a healthy diet (lean proteins, fruits, veggies, and whole grains), and exercise regularly. Sounds a bit like Carb Cycling! 😉 And again, please work with your healthcare team?they are an awesome resource to help you navigate the PCOS maze so you can not only reverse this disorder, but also achieve any goals in your life that are being negatively affected by PCOS.
Since dealing with this disorder can be so frustrating, I have an awesome PCOS success story to share with you today featuring one of my most favorite people in the world?Extreme Weight Loss season 2?s Jacqui McCoy. Jacqui?s #1 dream was to be a mom, but this dream wasn?t becoming a reality due to her obesity and PCOS. I am so thankful she was willing to share her struggles and triumphs with all of us, and the end of her PCOS/transformation story is actually the best beginning to a new story for her and her family! Hopefully Jacqui?s experience and words of wisdom can help all of you who are struggling with this disorder or who know someone who deals with PCOS on a daily basis.
Heidi: When did you first realize you had PCOS?
Jacqui: I was diagnosed with PCOS after college in my early twenties. At the time I thought of it and its symptoms as an annoyance, and I didn't realize the toll it would take on my body or my fertility moving forward in my life. I got married in the summer of 2004 and was very excited about the future and starting a family, yet years later my husband and I were still trying for children with no success. I met with my doctor, and after testing my hubby and me, he said that my issues likely stemmed from PCOS.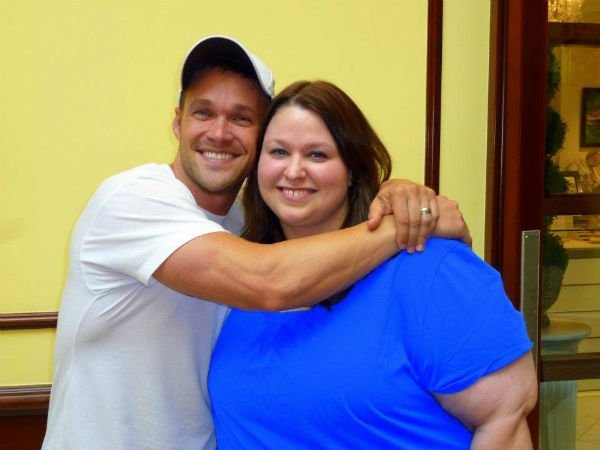 H: Oh my…that must have been devastating! So how did you get from that low point in your life to where you are now?
J: When I researched PCOS more, I saw that weight loss (if overweight), nutritional changes, nutritional supplements, and exercise could greatly increase my chances of reversing PCOS. And you know what? Because of this, my desire to change my life had never been stronger. My PCOS and infertility battle were actually a blessing in disguise! I had accepted being unhealthy and overweight as my lot in life until I saw it might take away my greatest dream of starting my family and being a mom. So I applied for Extreme Weight Loss with Chris & Heidi, and I had the great honor of being chosen. Chris taught me his carb cycling program, and it really clicked with me because it was more balanced and didn't completely eliminate certain food groups like most plans I had tried before the show. I started to enjoy exercise and made it a part of my everyday life. As seen on the show, the weight came off, and I eventually lost 207 pounds in one year!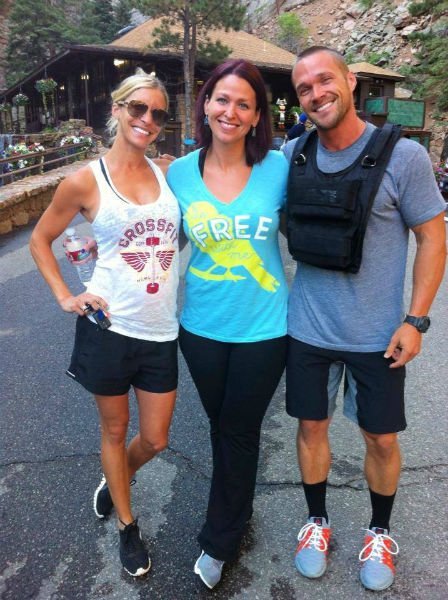 H: Your transformation was beyond amazing! So how did all of that hard work you put in during that year affect your dream of becoming a mom?
J: It is important to note that I didn't get pregnant right away after this weight loss, but I had greatly improved my PCOS and my chances of pregnancy because of my weight loss. I continued to work on my health after the show ended, and never gave up on the dream of being a mom. Three years after my initial weight loss I became pregnant with my miracle baby, and I know that getting healthy was the key to unlocking this lifelong dream. My baby girl Everley was born on September 2, 2014, and I?m continuing on my journey and working hard to be a healthy mom and a good example for my sweet daughter.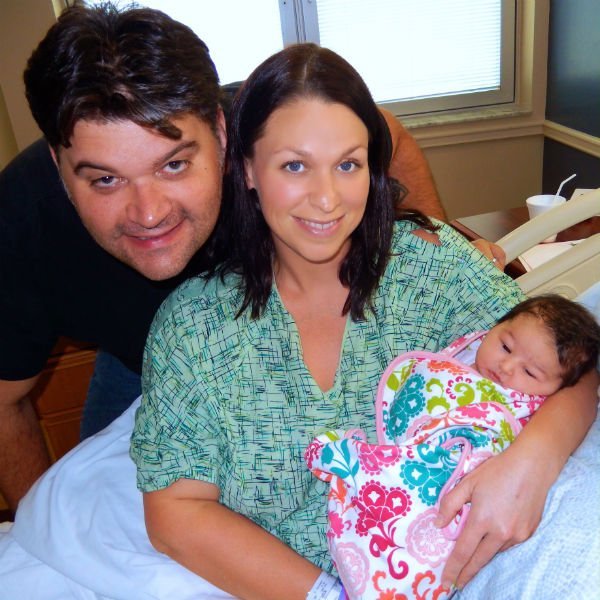 H: Chris and I are so, so excited for you, Shawn, and baby Everley! The day I found out you were pregnant was one of the best days ever! Do you have any advice for those who think they might have PCOS?
J: If you think you may have PCOS, see a doctor who is familiar with PCOS to evaluate your symptoms. And don't wait to see your doctor. The earlier you are diagnosed and start taking steps to combat PCOS, the better.?
H: What about those who are already suffering from PCOS?do you have any words of wisdom for them?
J: I sure do! If you do indeed have PCOS, here are some suggestions:
Get educated and read as much as you can about PCOS and how to reverse it.
Connect with others who have PCOS through online support groups.
Evaluate your lifestyle and form a plan to make healthy changes. Above all else, don't give up, and never lose hope?the journey isn't easy or a quick fix, but it is so worth it!
Thank you, Jacqui, for sharing your experience with all of us! Chris and I wish you, Shawn, and baby Everley the best, and we know your story will help so many others who struggle with PCOS.
For further information on PCOS, please visit these websites:
Want to connect with Jacqui?
And if you missed Jacqui?s amazing transformation episode, you can watch it on YouTube.
Related posts:
I Can?t!
Transformation Inspiration: Jacqui McCoy
Originally Posted September 21, 2015