I can?t begin to tell you how fortunate I feel to have the talented Kacey Luvi as one of my dearest friends, and now as a Perfectly Imperfect representative and blog contributor. There isn?t a person I can think of who encompasses and truly lives perfectly imperfect like she does. She is beyond talented in so many areas, from photography to singing, to her stunning skill as a make-up artist, to her unique ability to love unconditionally and provide beautiful friendship to those around her (including me). This beautiful mama can do it all. Although I may think she is pretty close to perfect, she has been kind enough to share with all of you just what makes her Perfectly Imperfect. Her message will make you laugh, cry, and everything in between. I am beyond honored and excited to present to you all? Kacey Luvi. Get ready to be inspired?
?As a makeup artist and photographer, my whole life had become about flawless faces for flawless photos. Everything needed to be perfect. This not only had to do with my work, but in my personal life as well. As a mom to a sweet little girl, I have to position myself to demonstrate a well-balanced lifestyle of caring for my appearance, but not being consumed by it. I want to treat my body well by becoming stronger and eat to nourish rather than for pleasure. When food, dieting and exercise become my first focus, I lose the most important priorities in my life. Dealing with weight gain and body image issues throughout a pregnancy forces me to set aside the goal of attaining perfection and rest in my imperfection, knowing what a gift it is to bring a new life into the world. Watching the scale inevitably rise is hard, but maintaining my focus on what is truly important in my everyday is the way I cope with such dramatic changes taking place.
It?s easy to see why I love this girl to pieces. Love Kacey?s shirt? It?s not too late to grab one yourself, and help spread our Perfectly Imperfect message! Take a picture with your shirt and share what makes you Perfectly Imperfect on social media using the hashtag #perfectlyimperfect, and please tag me so I can share! Shirts are available here, and they're now available in extended sizes – YAY!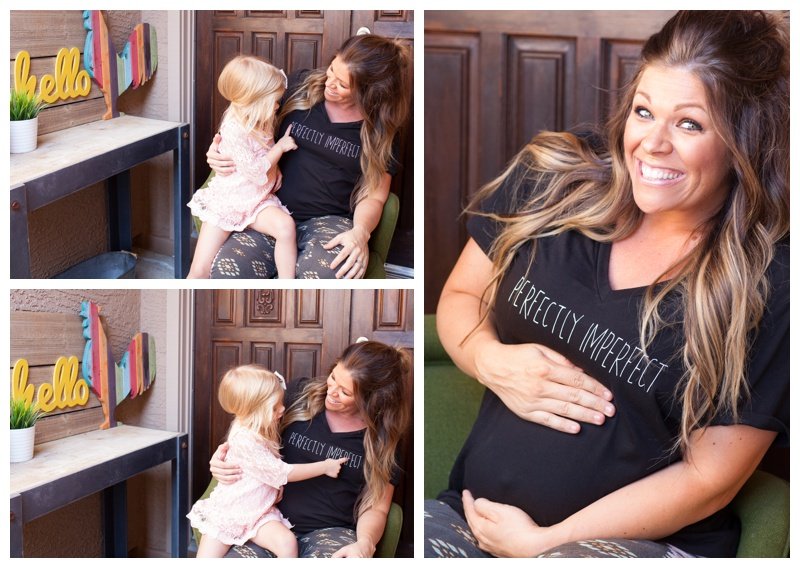 Xoxo,
Heidi
You can keep up with Kacey (and learn more about her amazing talents!) by following her?here: