Alright guys, who's ready for a cheap, easy, delicious, AND nutritious snack??? I am, I am!! Ranch lovers everywhere, get ready for your minds to be blown, because you no longer have to put ranch dressing on the "do not eat" list of your nutrition plan. Miss Rachel from the EWL episode a few weeks back shared her secret weapon to kitchen success…this amazing ranch dip made with non-fat plain Greek yogurt! No joke, it's the easiest thing on the planet to make, and really does taste as good as any other unhealthy ranch dip. I'm obsessed. I'm pretty sure you will be too!
Go buy these 3 (yes, three) ingredients now, and whip this up in time for tonight's episode of?Extreme Weight Loss! Healthy snacking at it's best…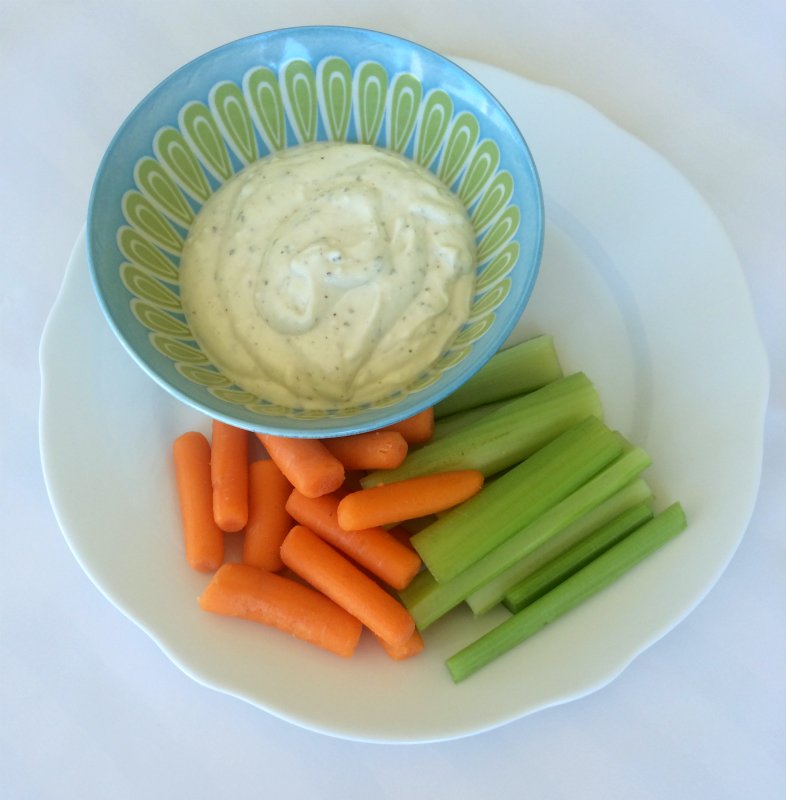 Greek Yogurt "Ranch" Dip
Makes 16 servings, 2 tablespoons each
Ingredients:
2 cups non-fat plain Greek yogurt (or a 16 oz container)
1 packet of ranch dip powder (read the labels for the lowest sodium option available!)
1 lemon
How to make it:
Open 16 oz container of Greek yogurt (or measure 2 cups into a small bowl).
Cut lemon in half and juice both halves into the yogurt.
Pour?packet of ranch seasoning into yogurt?and stir vigorously until smooth.
Grab some of your favorite veggies and get dipping!
*Note: To make your?own seasoning, simply mix 1/2 teaspoon of each: garlic powder, onion powder, dried dill. Add in a dash?of cayenne pepper, and sea salt to taste. Substitute for store bought ranch packet.
Nutritional Info:
Each serving has 16.6 calories, 0 g fat, 1.3?g carbs, 2.9 g protein, 171.1 mg sodium.
Xoxo,
Heidi