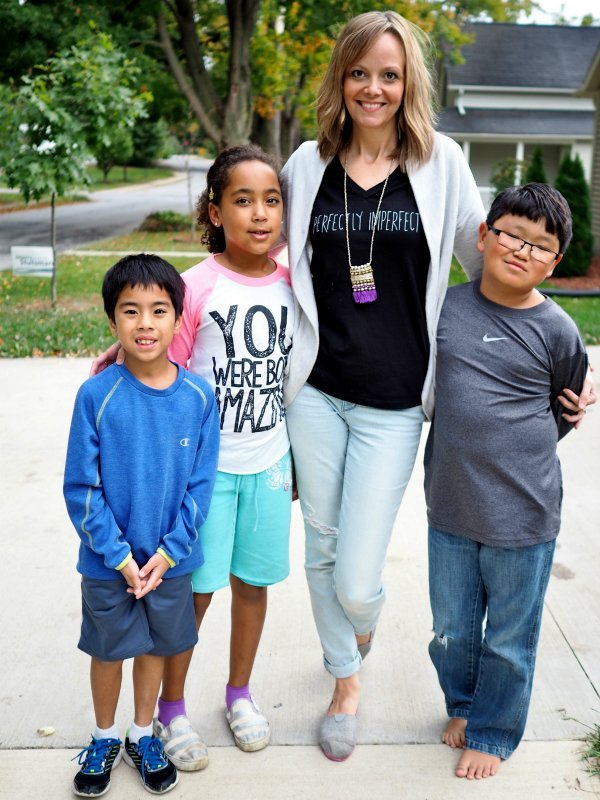 When I first blogged about being Perfectly Imperfect I never thought that it could turn into what it is?.a movement! Each time one of you shares with me your beautiful imperfections?the very things that you may think are not attractive, but have come to love because they are a part of who you are?I am inspired and moved. Today I am so thrilled to share another amazing woman?s story with you. Shannan Martin, also known as Flowerpatch Farm Girl?, is a blogger, writer, speaker, mother, and wife. Shannan has a way about her that makes you relate to her like you do your closest friend. ?She's funny, honest, steadfast in her faith, loves a good deal, and is always reading more than one good book! ?Through the heartache she has experienced, she has found beauty in brokenness and can?t imagine her life any differently. I can?t wait for you to meet Shannan and hear all about her beautiful family. I?m sure you will be as touched as I was by her story and Perfectly Imperfect life.
My name is Shannan Martin and those cutie kiddos in the photos with me? All mine! Though we?re a happy family today, there was a time I wondered if I?d ever be a mom.
I?ll never forget holding my husband?s hand as we walked the halls for yet another appointment with our infertility specialist. Month after month, we?d sit on the tiny couch in our doctor?s office as he peered at me over the tops of his glasses, ?Why aren?t you pregnant yet? I thought for sure you would be by now.?
After being poked and jabbed, scrutinized and stitched, the culprit was never caught. It was enough mystery to keep a jagged shred of hope dangling on a stick in front of me, so I got to work. I Googled message boards and home remedies. I rested and rallied. I chugged cough syrup on certain nights, thought fertile thoughts, and flew through home ovulation predictor kits. Each month, I rode that rickety roller coaster up the hill of wishful thinking, sat suspended for days?then plummeted, the metal bar pushing into my soul the whole way down.
When we couldn?t bear it any longer, we hopped off the edge of our doctor?s tiny sofa and into the magnificent unknown?adoption. We knew we wanted a family, and were finally ready to surrender the ?how?.
What I now understand in the marrow of my bones and to the chagrin of both ovaries, saddled with a dead-end job, is that God simply had a different family in mind for me than the one I imagined. He knew all along that my youngest boys would be almond-eyed and my daughter would carry the regal forehead of an African queen. He knew our oldest son would find us at the end of a childhood marked by poverty and pain, melting into our family while he was locked up in a state prison at the age of nineteen.
None of this was a surprise to God. This was no Plan B.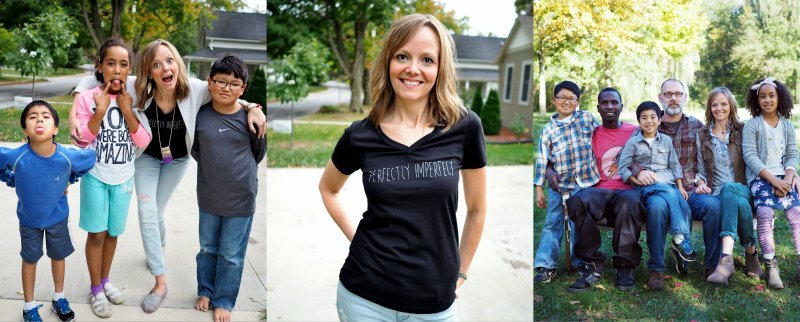 As a woman who has prided myself for the ways I?ve ordered and outlined the perfect life with a perfect family, my reality tells a different story, and there?s simply no end to my gratitude.
You know that Garth Brooks songs we all croon along to when the summer sun slips down the horizon and everything is right in the world? Sometimes I thank God for unanswered prayers?There?s truth to the lyrics. But the flip-side is also true. Sometimes the very best life has to offer is the stuff we never could have known to ask for.
The greatest gifts in my life have been upside-down and off-center. They?ve been unexpected, taking the shape of things like loss, less, and low-grade grief.
I wouldn?t have had the guts to ask for any of it. I would have never considered a future where I didn?t know what was best for me.
Beauty and redemption often grow from kernels of what we see as failure and disappointment.
God rescued me from the life I always wanted.
He saved me from my street-level view, where all I knew to hope for was that my kids would be healthy and have my husband?s blue eyes.
He plucked us up from far corners and distant lands, binding us together with cords of shared pain and enough good sense to realize that an abundant life has to have some shadows for the highlights to play; a touch of bitterness to add depth to all that?s sweet.
Tonight we ate left-overs for dinner, Ruby suffered through the start of a head cold, and Calvin was plagued with the angst of an average pre-teen. There were squabbles and chores, but we ended our day with Mad Libs, kisses, and goodnight prayers. We were made for each other, our collective imperfections somehow making us into a greater whole.
The life I planned for myself was perfect.
The life I love is perfectly imperfect. And I wouldn?t have it any other way.
Shannan, thank you so much for sharing. I know my readers are loving you and your perfectly imperfectness as much as I am. Your "realness" shines through in all you do, say, and write. I am a forever fan! Xoxo
Friends, if you don?t follow Shannan already, you should. You will laugh, you will cry, and you will relate.? Find Shannan here:
Blog: flowerpatchfarmgirl.com
Instagram: Instagram.com/flowerpatchfarmgirl
Facebook: Facebook.com/flowerpatchfarmgirl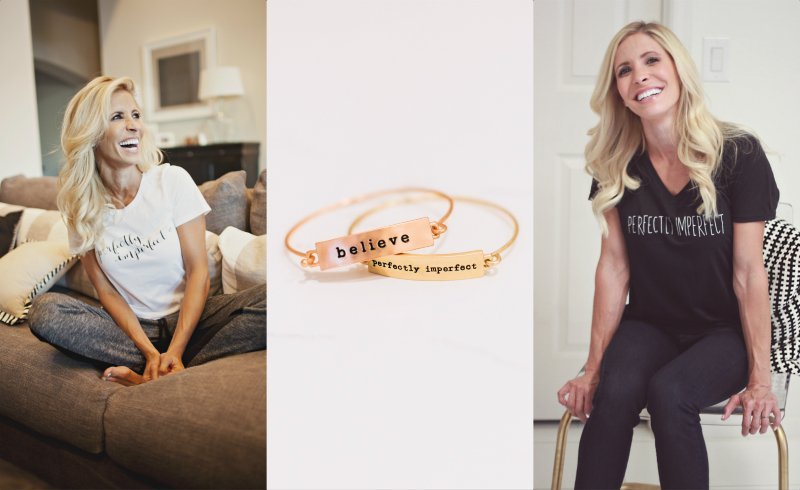 Want to join the Perfectly Imperfect movement?! You can grab a shirt by clicking here. Now you can also?snag a Perfectly Imperfect Affirmation Bracelet to complete the look…click here.
I love seeing those taking part in something so near-and-dear to me, so please take a picture with your shirt/bracelet and share what makes you Perfectly Imperfect on social media?use the hashtag #perfectlyimperfect and tag me so I can see ?. Shirts are now available in extended sizes!!
Xoxo,
Heidi
Related reading:
I Am (Still) Perfect
Perfectly Imperfect, The Series: Natalie Hodson
Kacey Luvi is Perfectly Imperfect!
Perfectly Imperfect: The Series…And The Shirt!