I must admit. I am completely 100% hooked on this new bodybuilding (bikini) sport I've found for SO many reasons. The training, the education, the personal transformation, the pressure, and the demands it puts on me to live my life outside of my comfort zone (which is where life really does?begin) are just a few off the top of my head. And while these are all enough to keep me pushing to reach my goals within the sport, I've gotta' say there are a few unexpected perks! Like…having some of the most amazing makeup artists glam me up pre-show, leaving me feeling prettier than ever and ready to rock the stage!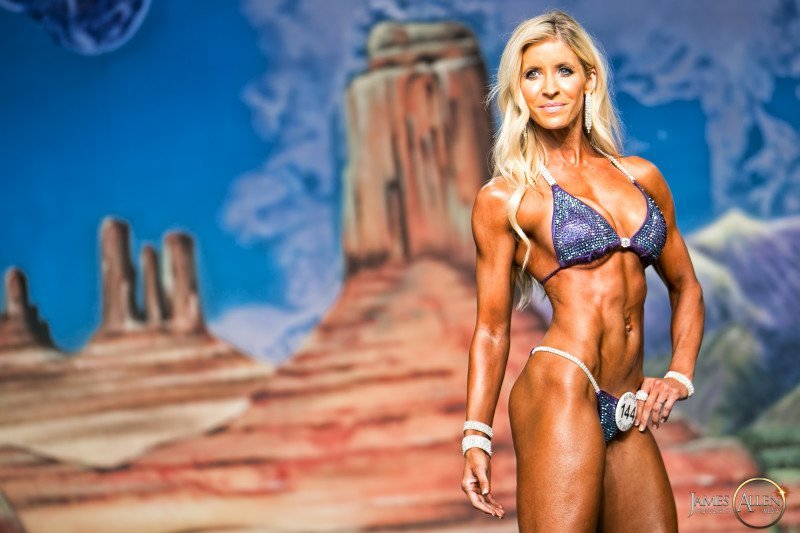 I posted this makeup pic on social media right after my last show and got quite the response!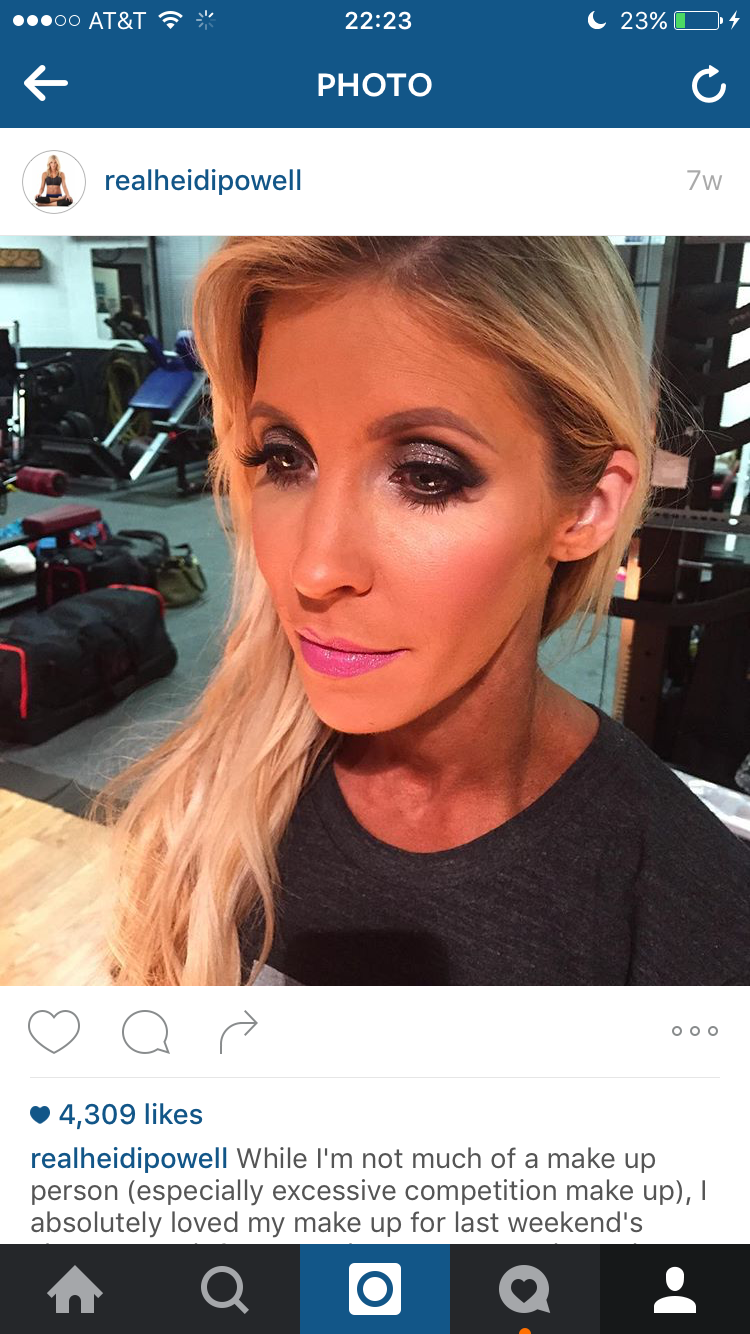 People were asking who did my makeup, how they did my makeup, what products were used, and how they can get the look themselves. I figured instead of trying to give the tips myself (because let's face it…that's like me trying to speak a foreign language),?I would go straight to the team responsible for my look.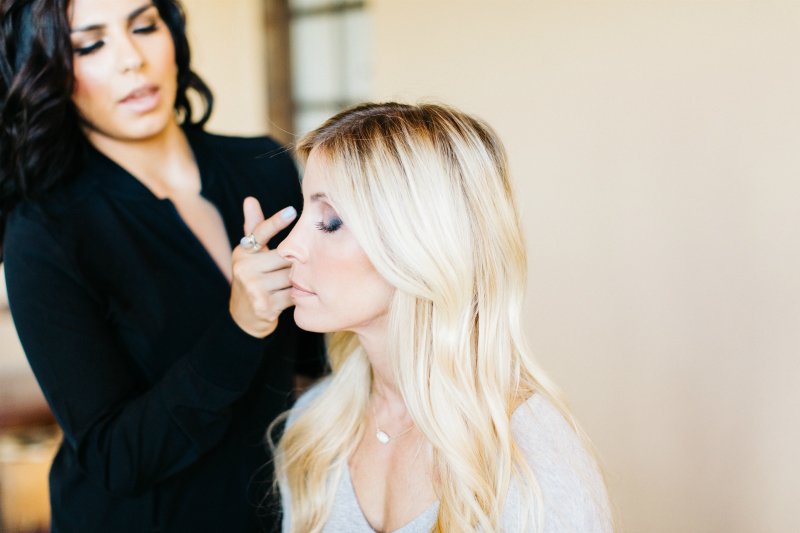 I rounded up Amanda with MaxXGlam.com and her arsenal of bombshell makeup so she could share her tips directly with you! Now since most of you won't be needing the heavy makeup that is required for stage, Amanda shows us busy ladies how to take our day look to a night look…in just 10 minutes. Count me in. 😉 The?FULL makeup video tutorial is in the video above and the links to each of the mentioned products are below. Now let's go PLAY!!!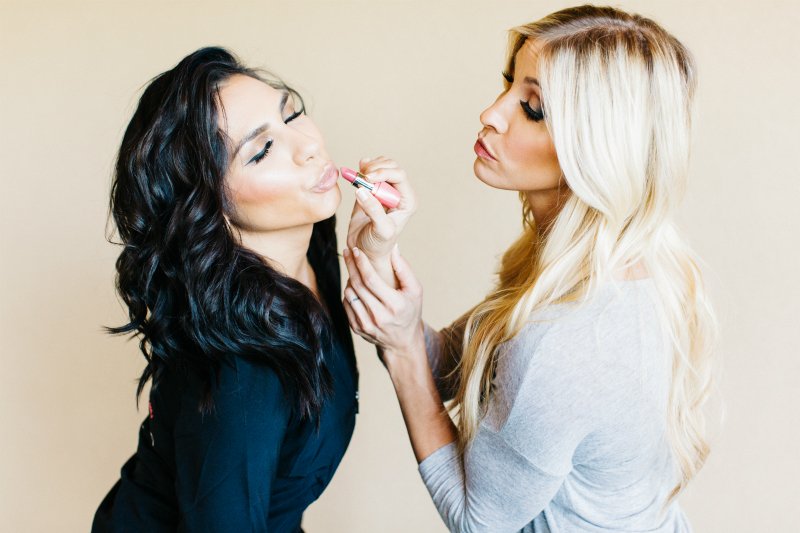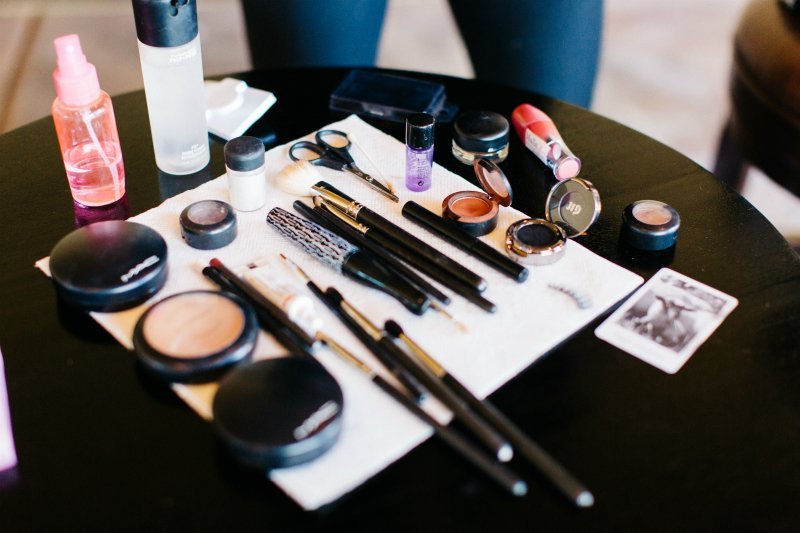 What Amanda used:
Brushes:
MAC Brush 239 (Applied primer painterly, All That Glitters Eye Shadow on lid, Urban Decay Eye Shadow underneath eye)
MAC Brush 224 (Applied black Urban Decay eye shadow, Brown Script in eye crease)
MAC Brush 287 (Applied full coverage foundation underneath eye and touch up red areas)
Eyes:
MAC Painterly Primer Pot
Urban Decay Blackout Eye Shadow
MAC All That Glitters Eye Shadow
NYC Liquid Eye Liner
MaXx Glam Eye Lashes
Duo Dark-Tone Eye Lash Glue
Smolder Eye Liner (Applied to lower lash line)
Face:
MAC Full Coverage Foundation
MAC Light Plus Powder
MAC Give Me Sun
MAC Well Dressed
Lips:
MAC Oak Lip Liner
T Rose MaXx Glam Lipstick
MAC Cultured Lipglass
Eyebrows:
MAC Fling Eyebrow Pencil
Day Makeup (left) to Night Makeup (right):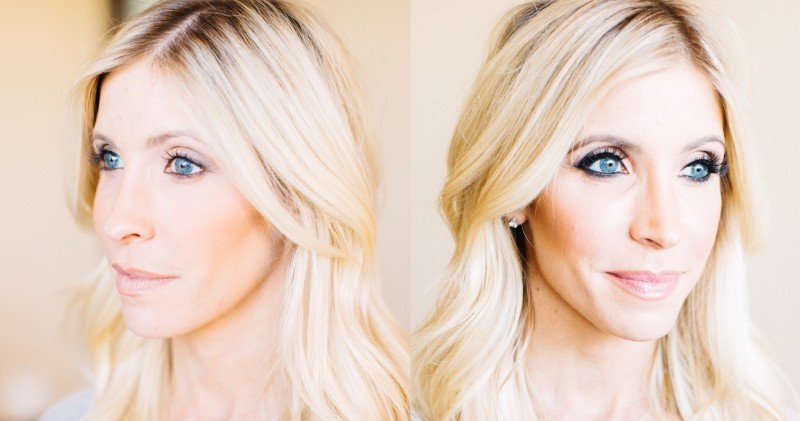 Xoxo,
Heidi
Related posts:
The Skinny on Makeup
Makeup Bag Makeover
Heidi Gets A Makeover
I Am (Still) Perfect