Throwing a New Year's Eve party tomorrow but you want to kick off 2016 with some healthy eating? No problemo?Extreme Transformation's got you covered! These clean cheat Muddy Buddies are straight from our new book and absolutely to die for! Seriously, just as delish as the real deal but won't leave you in a heap of regret. And…they're unreal easy to make?your kiddos can even make them! The video's got a full how-to, but if you can't view it or prefer written instructions, here's a step-by-step: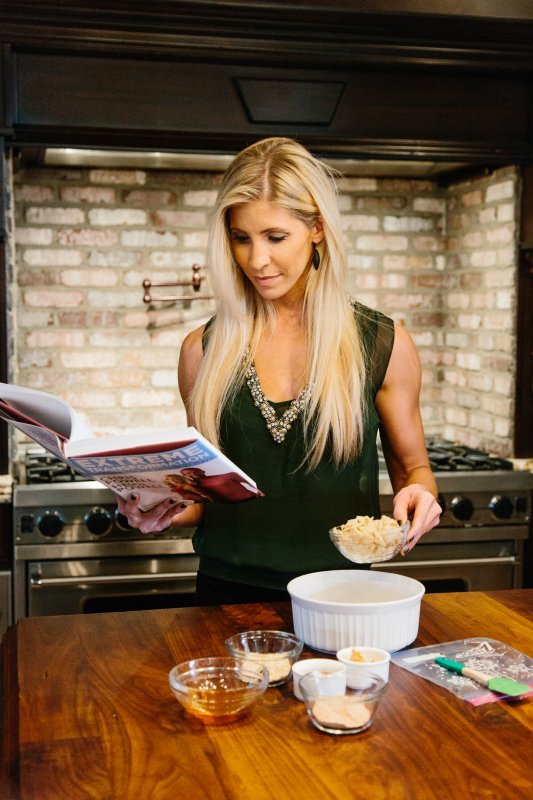 Muddy Buddies
Makes 1 serving
Ingredients
1 1/2 tablespoons peanut butter
3 tablespoons honey
1/2 teaspoon cocoa powder
2 tablespoons chocolate protein powder
1 cup corn or rice Chex
2 tablespoons peanut butter powder
Directions
Melt peanut butter and honey together in the microwave for 20 seconds in a medium-sized bowl. Stir in cocoa powder and protein powder. Add Chex and coat well.
Pour mixture into a zip-lock bag. Add peanut butter powder, seal bag, and shake until well coated. Enjoy!
Nutritional information: 500 calories, 14g fat, 89g carbs, 21g protein
For more delicious recipes, check out our new book, Extreme Transformation, and subscribe to my YouTube channel here!
Xoxo,
Heidi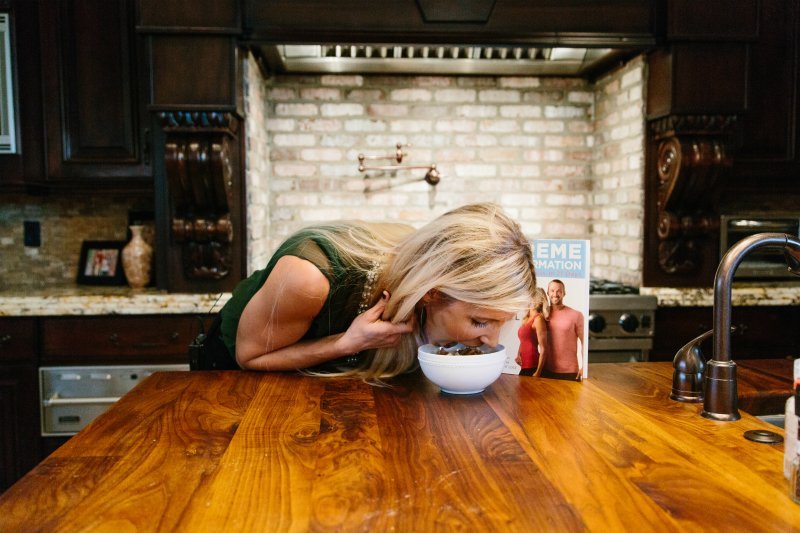 Oh, hey. I didn't know you were still here…don't mind me digging in. 😉
Related reading:
Christmas Morning Cooking // 1-Minute Breakfast in a Mug
Pumpkin Protein Pancakes with Pumpkin Seed Granola
Protein Waffles