Confession time. It?s officially the second half of October, just a couple weeks away from Halloween, and I don?t have a single Halloween decoration around my house. I?m not going to let the negative self-talk going on in my brain get the best of me and tell me that this means I?m failing at momhood. NOPE. I?m going to embrace the current situation for what it is and remind myself that I?ve been too busy spending quality time with my kiddos before, during, and after work to even think about rummaging through my attic to find my dusty BOO-themed d?cor.
But to alleviate the tinge of mommy-guilt I feel for robbing my kids of a festive Halloween thus far (there?s that negative self-talk creeping in), I decided to whip up some fun food-based, kid-centered, BOO-licious, snack-tactic crafts.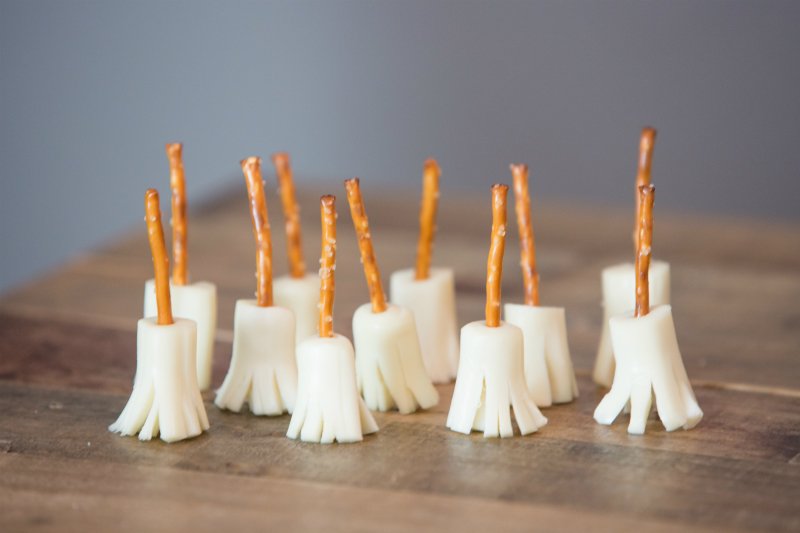 A few Halloweens ago, we filled our counter tops and our bellies with Banana Ghosts, Clementine Orange Pumpkins, and Pretzel ?n Cheese Broomsticks. Four years later, these spooky little creations were just as much (if not more) fun to make?especially with Rubes and Cash participating this time. And I think it?s safe to say our food crafting skills (and camera skills) have improved just a tad over time!!
Not only do my kiddos love to eat these, they love even more that they can do this easily on their own, no matter the age. So just in time for school and church Halloween parties, here is our family?s simple how-to. You?re welcome.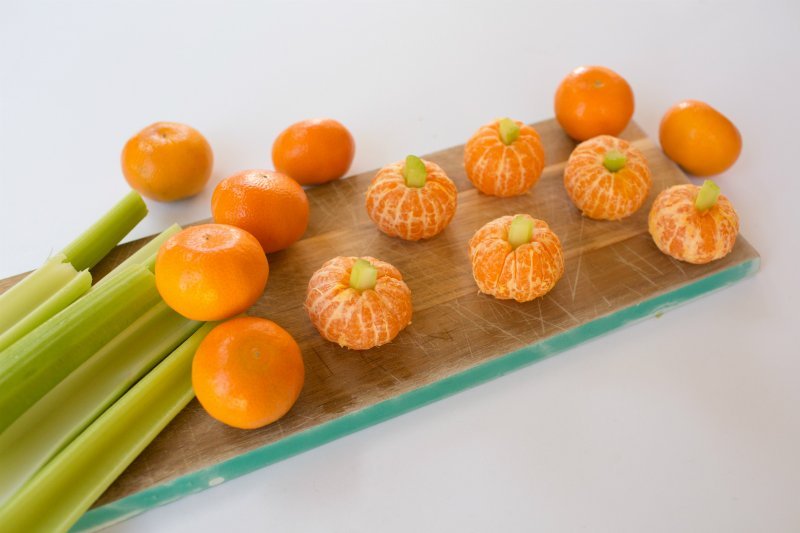 For the Clementine Pumpkins, you?ll need:
Clementine or Mandarin oranges
Celery
Simply peel the oranges and cut up the celery into small matchsticks. Place a stick of celery into the middle of each orange, and you?ve made a pumpkin for your pumpkins!
For the Banana Ghosts, you?ll need:
Bananas
Mini chocolate chips
Regular chocolate chips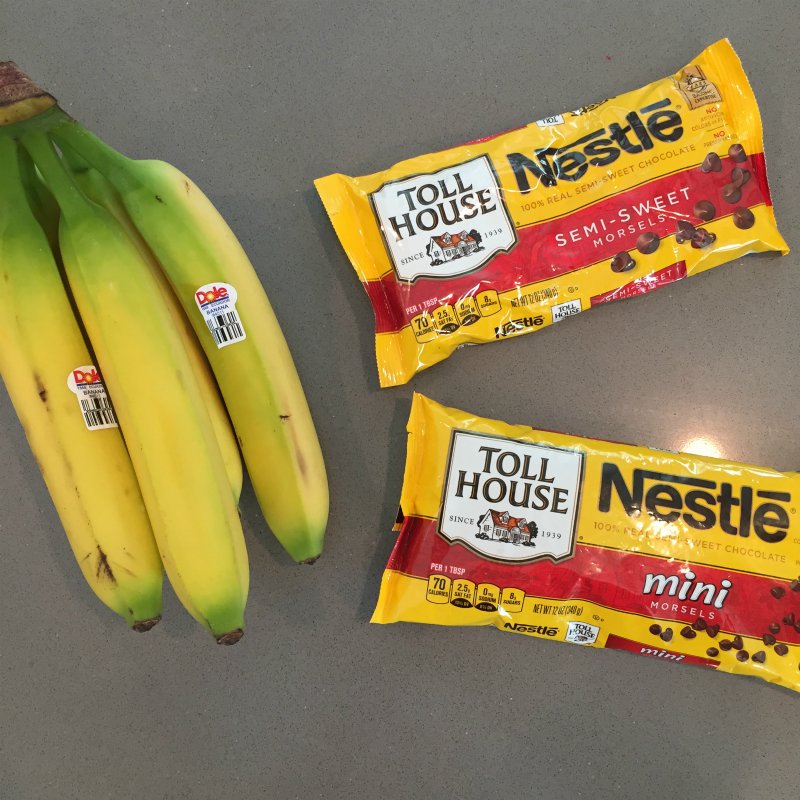 Cut the bananas into thirds. Use the mini chips to create the eyes and the regular-sized chocolate chips for the ghosts? mouths. This was easily the kids? fave to make?anything involving chocolate is a win in their book.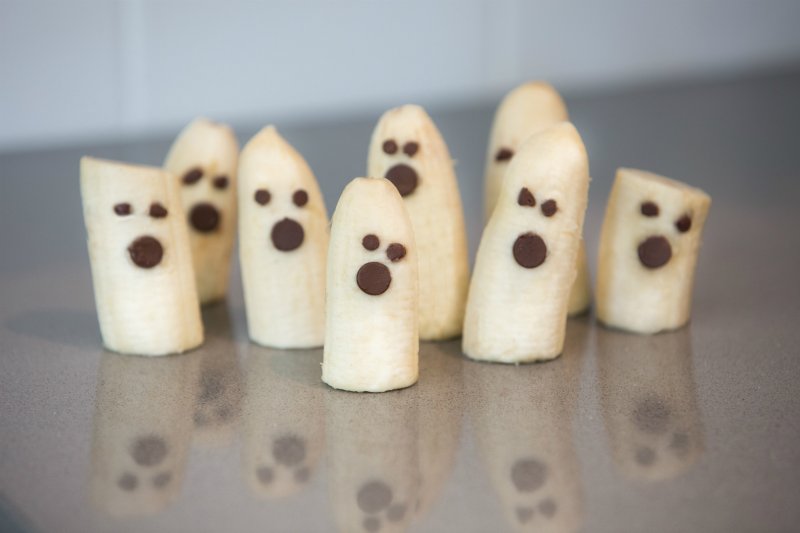 And finally, for the Pretzel ?n Cheese Broomsticks, you?ll need:
Pretzels
String cheese (the firmer the better to avoid the cheese falling apart)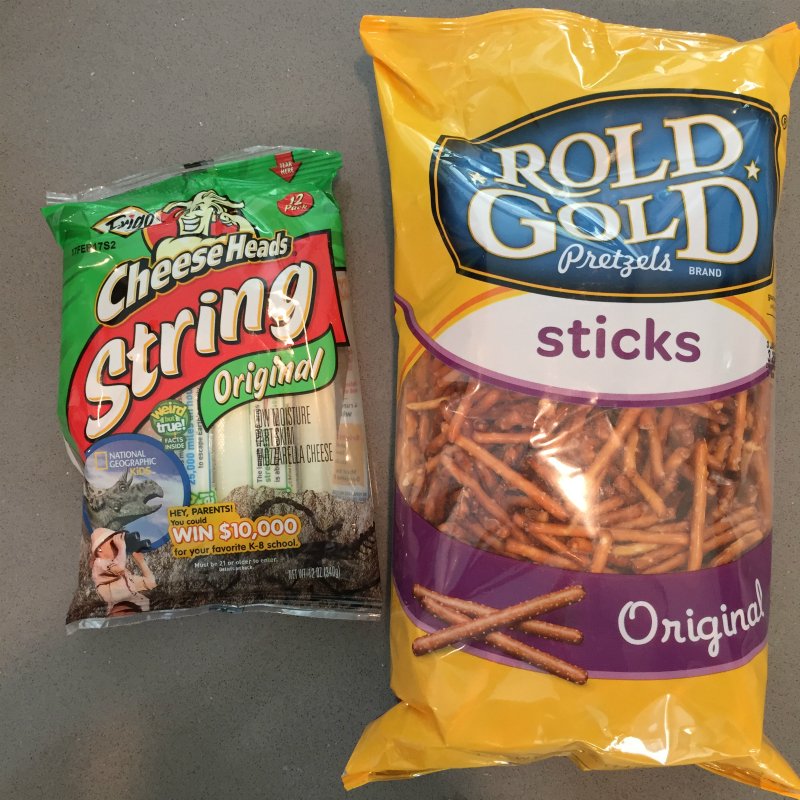 Cut the sticks of cheese into thirds. Peel most of the stick open to create the broom, then stick the pretzel on the other end of the broom to make the broomstick.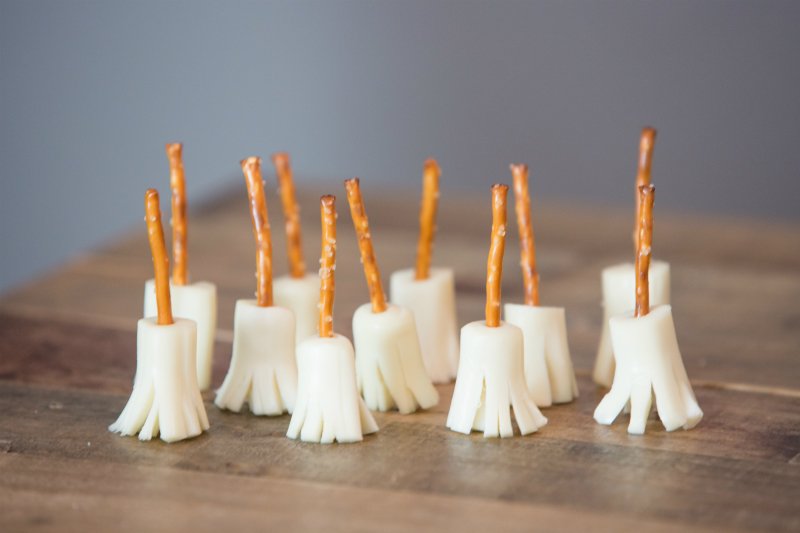 Get your kiddos, get your fruits, get your crafting skills, and get making these Powell-AND-kid-approved Halloween sweet treats.
Xoxo,
Heidi
Related reading:
Does the Powell Pack Eat Halloween Candy?
Halloween Candy Workout: Family Style!
Powell Pack DIY Halloween Craft
Halloween Hangover
Kids Halloween Craft: Monster Masks!
*Originally posted October 21, 2016*