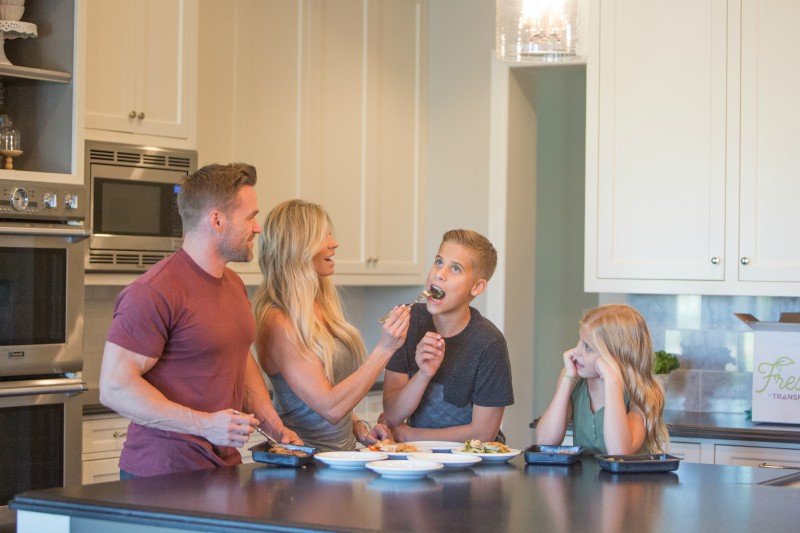 Go green or go home!! Just kidding…you are welcome in my home whether you eat your veggies or not, but let us not forget how beneficial it can be to incorporate these leafy greens into your daily meal plan! Eating enough vegetables is extremely important to diet success as they're basically a FREE FOOD! Yes, you heard me right…you can eat copious amounts of veggies (whether your meal plan calls for it or not) and NOT have it adversely affect your weight loss efforts. Why is this? Veggies are full of fiber, so much so that the caloric and carbohydrate impact is negligible. They are literally the best way to bulk up a meal and fill your hungry belly without adding inches to your waistline. Plus, they're loaded with vitamins and minerals (aka the oh-so-essential MICROnutrients) that are so important for overall health and wellness. Not sold yet? Read below for my top tips to going green!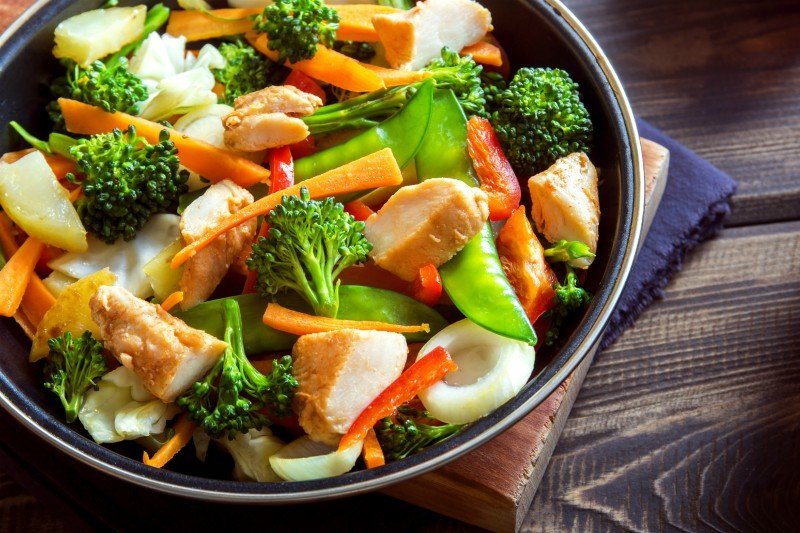 Tip #1: Keep things fresh by "veggie venturing" and subbing out your usual veggies with some new ones! Use a variety of seasonings and low-sugar sauces with different spices to add flavor. I love to scan the aisles of the Asian and Mexican food sections at my local grocery store specifically for flavorings to make my veggies fun! My latest kick? Thai Sweet Chili Sauce for steamed broccoli. To. Die. For. Keeping meals interesting is important for your (and my) long-term transformation success!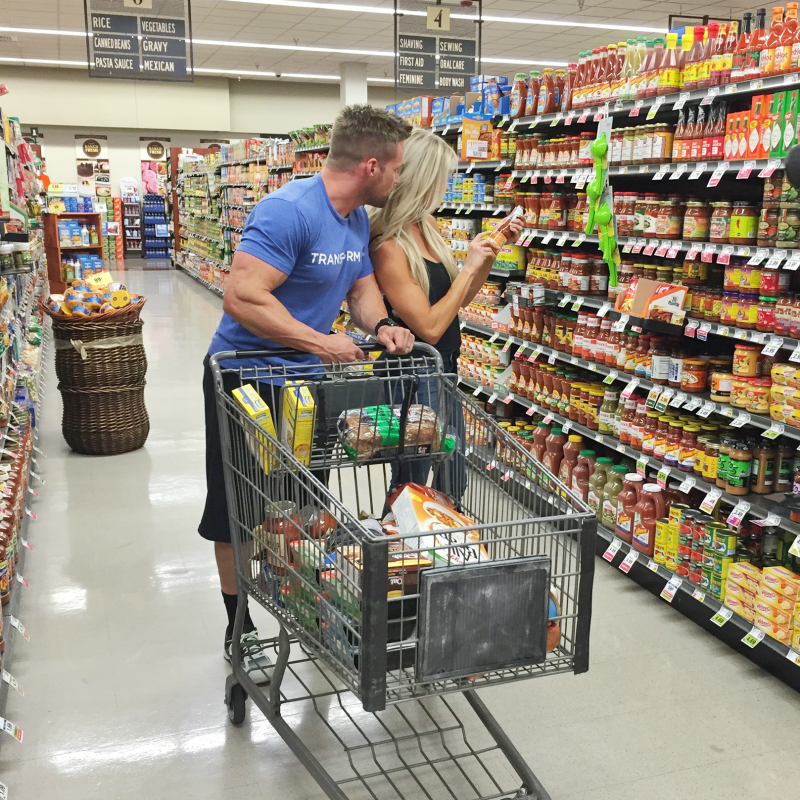 Tip #2: Sneak in your greens by blending a couple of handfuls of spinach into your next fruit smoothie. Trust me, you won't even taste it…and neither will your kids. 😉 Green smoothies just LOOK more disgusting than they actually are! We call them "Hulk Shakes" in our family, and we absolutely LOVE them! #SummerStaple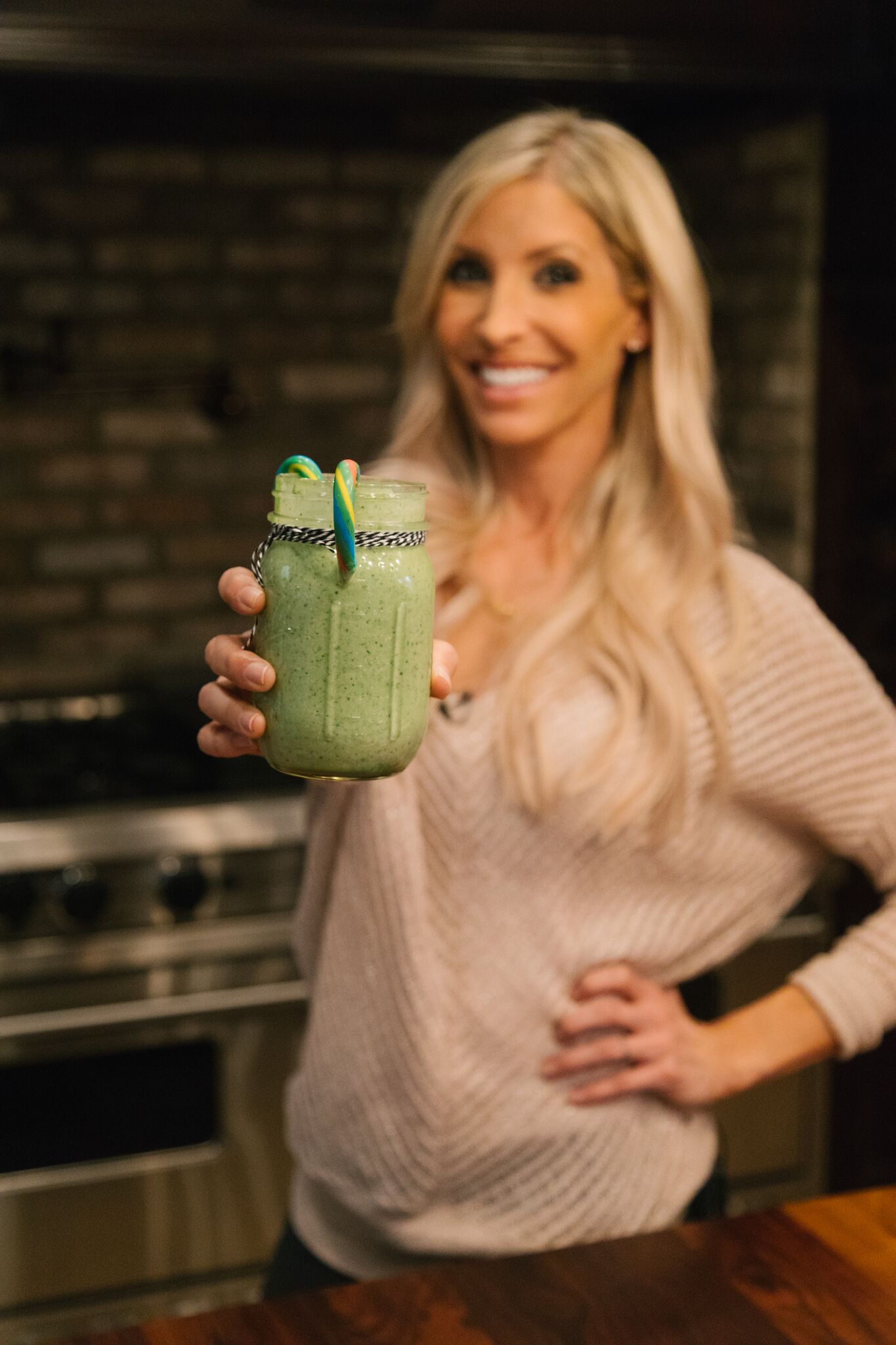 Tip #3: You've heard it once, you're hearing it again…baked kale for the win! But this time, you need to actually try it. I know, I know…you're thinking, "Who wants KALE chips when you can have POTATO chips?" Trust me…with a little olive oil cooking spray and sea salt sprinkled over the top, baked the RIGHT way (I do 400 degrees for 5 or so minutes), you will love. Literally, you and your kids will think you're eating chips!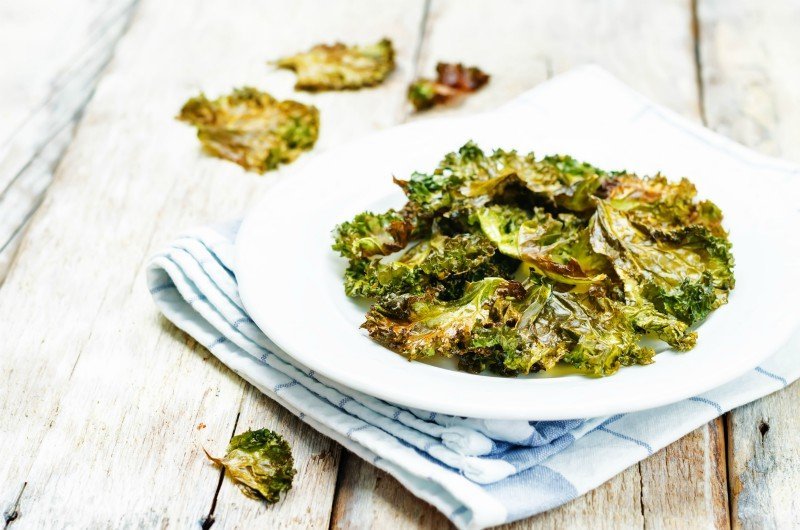 Tip #4: Go green with your next batch of pancakes! In a food processor, combine 2 handfuls of spinach with your pancake mix (I love Kodiak Cakes). You'll have fun pancakes that even your kids will love, and you'll be getting the phytonutrients you need! Here's my favorite recipe for you to try straight from the TRANSFORM App!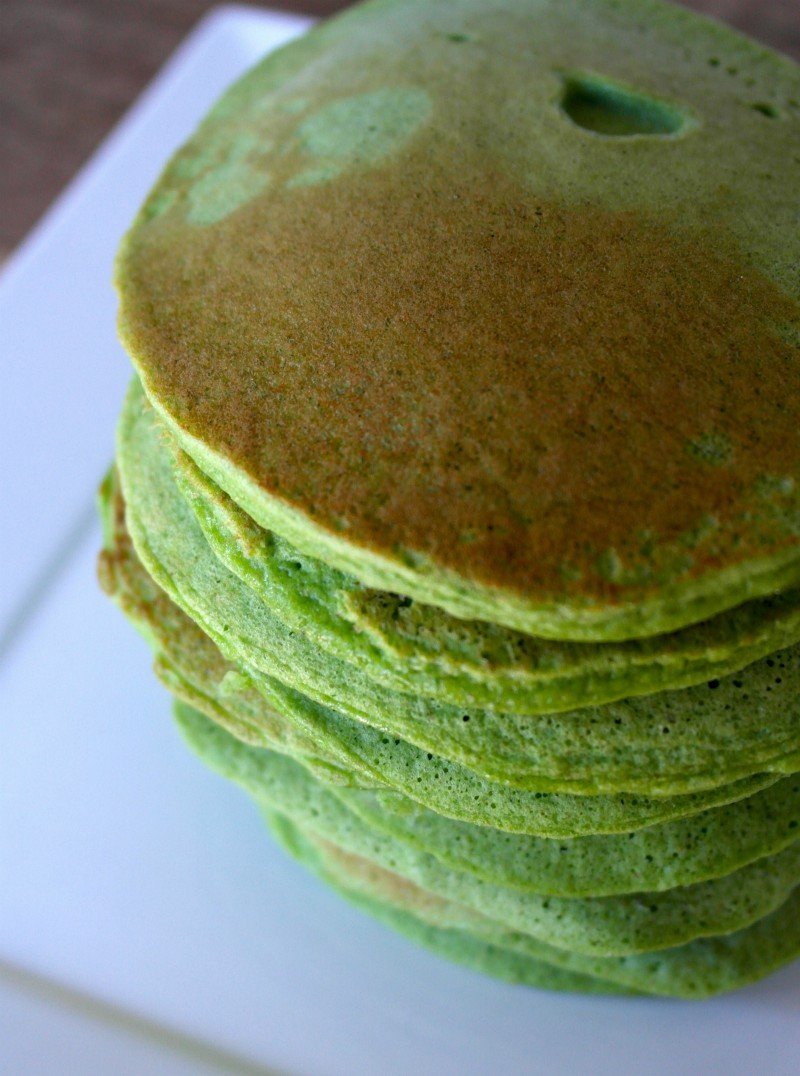 Green Machine Pancakes
Ingredients:
1 whole egg
4 egg whites
2/3 cup low-fat cottage cheese
2/3 cup rolled oats
3/4 medium banana
1 1/2 cups spinach
1/4 cup Walden Farms sugar-free syrup
1 ½ cups strawberry halves
2 tablespoons all-natural peanut butter
½ banana, sliced
6 slices turkey bacon
Directions:
1. Spray skillet or griddle with cooking spray and preheat to 300 degrees.
2. Place all ingredients except the syrup, strawberries, peanut butter, sliced banana, and bacon in a blender and blend until smooth.
3. Pour the batter slowly onto griddle. Once bubbles form on top of pancake, flip. Top with peanut butter, sliced bananas, strawberries, and sugar-free syrup. Serve with turkey bacon on the side. Makes 3 serving—about 6 pancakes each.
Nutritional information per serving: 322 cals, 13g fat, 34g carbs, 25g fat
What are your tips for veggie venturing? Please share in the comments below…I'll be watching! 😉
Xoxo,
Heidi
Related reading:
How Colorful Are Your Veggies?
Can I Carb Cycle as a Vegetarian?
Eat Your Veggies!
Carb Confusion
Fun with Food: A Powell Pack Guide to Healthy Habits
PS: You can get more veggie-full recipes in our TRANSFORM app—check it out now!