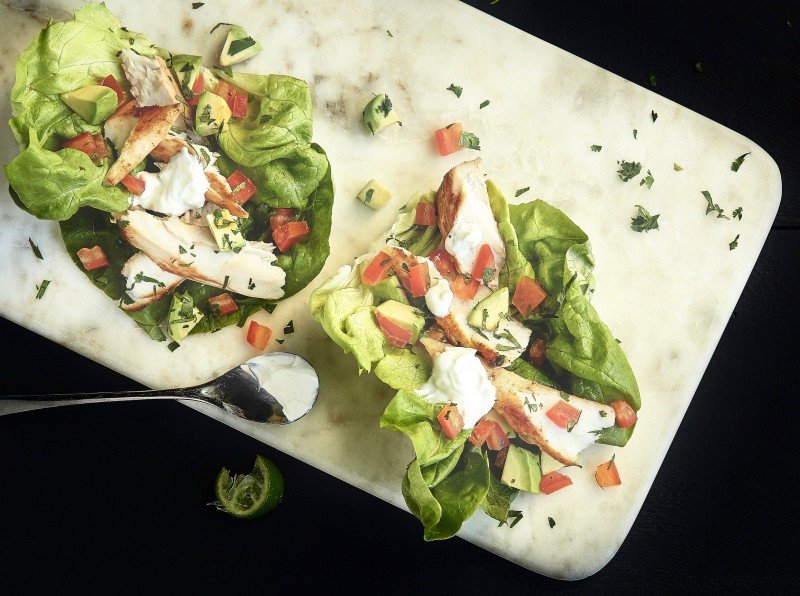 Last week we celebrated National Coffee Day, the week before we had National Rice Krispy Treat day, and today is National Taco Day?! This might be the luckiest month of my life. Growing up in AZ, Mexican food is just what you do, so it's no question that tacos reign supreme on my favorite foods list. I will HAPPILY celebrate Taco Day today and every day! Best part about it?! Tacos are one of those amazing foods that can be as healthy (or unhealthy!) as you want them.
So in honor of National Taco Day, here?s one of our amazing, low carb recipes from The TRANSFORM App for your taco-enjoying pleasure, and this one def won?t blow your calorie budget for the day! #winwin
Citrus and Onion Fish Tacos
(Makes 1 serving)
Ingredients:
4 ounces white fish (mahi-mahi, tilapia, halibut, cod), thawed
1 tablespoon lime juice
1 ? tablespoons apple cider vinegar
1 teaspoon Truvia
? teaspoon onion powder
2/3 cup avocado, diced
? Roma tomato, diced
1 tablespoon light sour cream
2 tablespoons cilantro, chopped
? lime, juiced
2 butter lettuce cups
Directions:
1. Place the fish in a zip-lock bag with the tablespoon of lime juice, vinegar, Truvia, and onion powder and store in fridge overnight. ?2. Spray a pan with cooking spray and pan-fry the fish with marinade over medium heat. Cook 5 minutes per side or until the fish flakes.?3. Layer the fish, avocado, tomatoes, sour cream, cilantro, and lime juice evenly inside each butter lettuce cup. Enjoy!
Nutritional information: 313 cals; 18g fat; 13g carb; 25g protein
For more delicious recipes like this one, check out The TRANSFORM App now!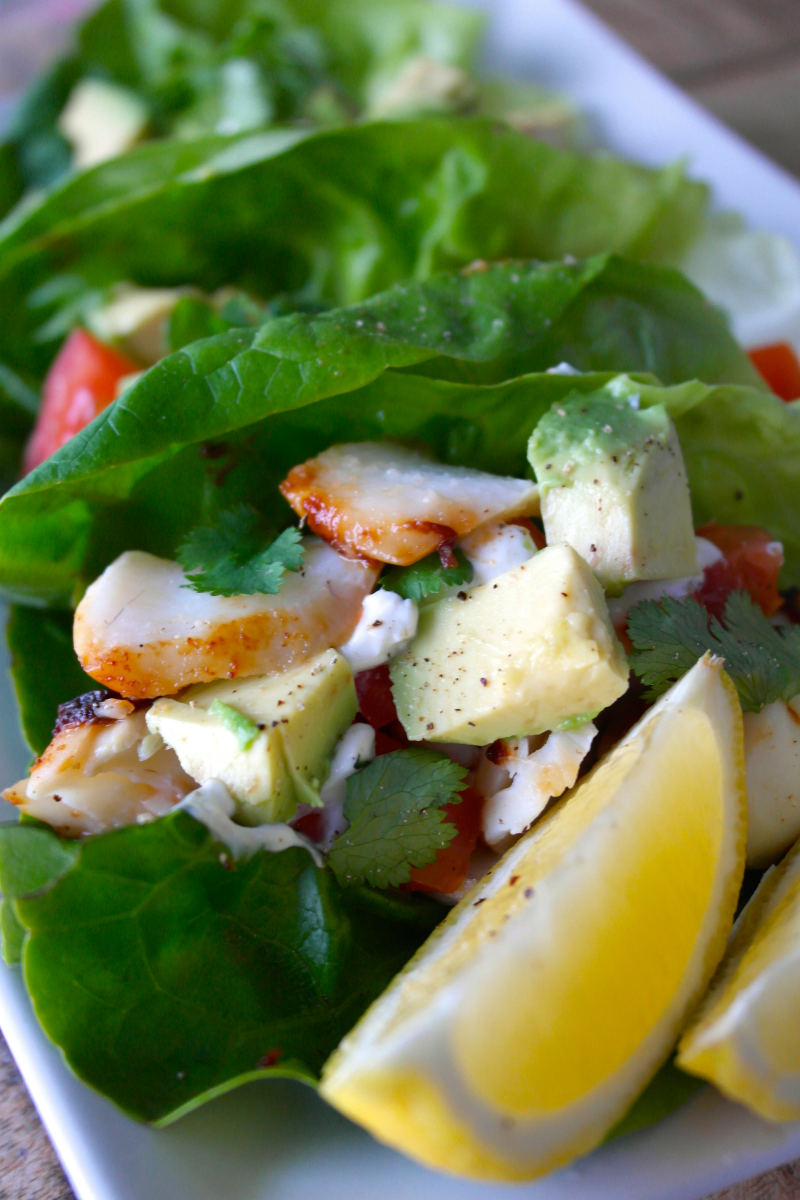 Xoxo,
Heidi
Related reading:
Green Chili Turkey & Cilantro Rice Bowl
Corn and Black Bean Salsa
10 Minute Turkey Chili
Super Snacks to Keep You on Track
Heidi-Approved (& Macro-Friendly) Fast Food Picks