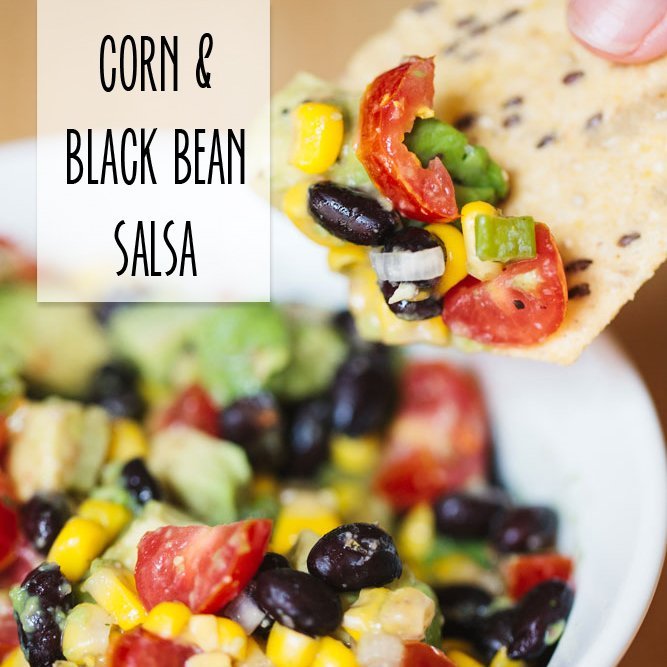 This yummy combo of veggies and avocado is SO tasty and incredibly simple to make—a must for a mother of 4! Paired with our favorite multigrain tortilla chips, it's sure to be the hit of every gathering. This is one of my most frequently requested healthy recipes!
Ingredients:
Each recipe makes 12 servings—1/2 cup each
1 pkg. frozen white corn
1 can black beans, rinsed and drained
2 avocados, diced
4 Roma tomatoes, diced
1 bunch green onions, chopped
Juice of 4 limes
1-2 tbsp. Mrs. Dash Italian Medley Salt-Free Seasoning – add  more or less, according to taste
Garlic powder and sea salt, to taste
Directions:
1. Combine corn, black beans, tomatoes, and green onions, mix well.
2. Gently add in the avocado, Mrs. Dash, and lime juice.
3. Season to taste with garlic powder and sea salt.
4. Serve with Tortilla Chips.
Nutrition information (1/2 cup serving): 142.4 calories, 6.7 g fat, 16.7 g carbs, 3.9 g protein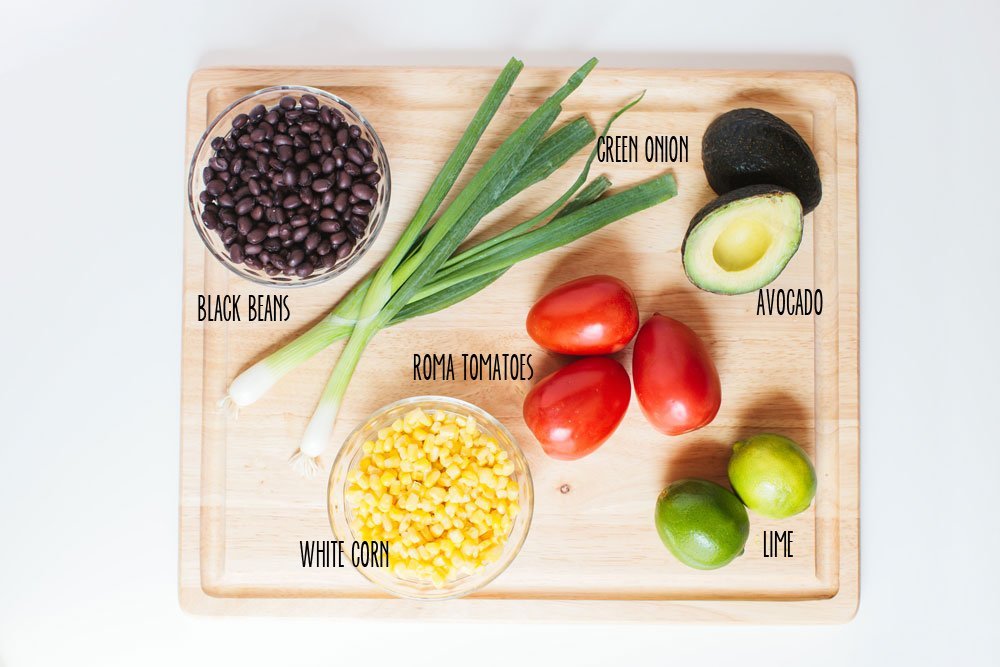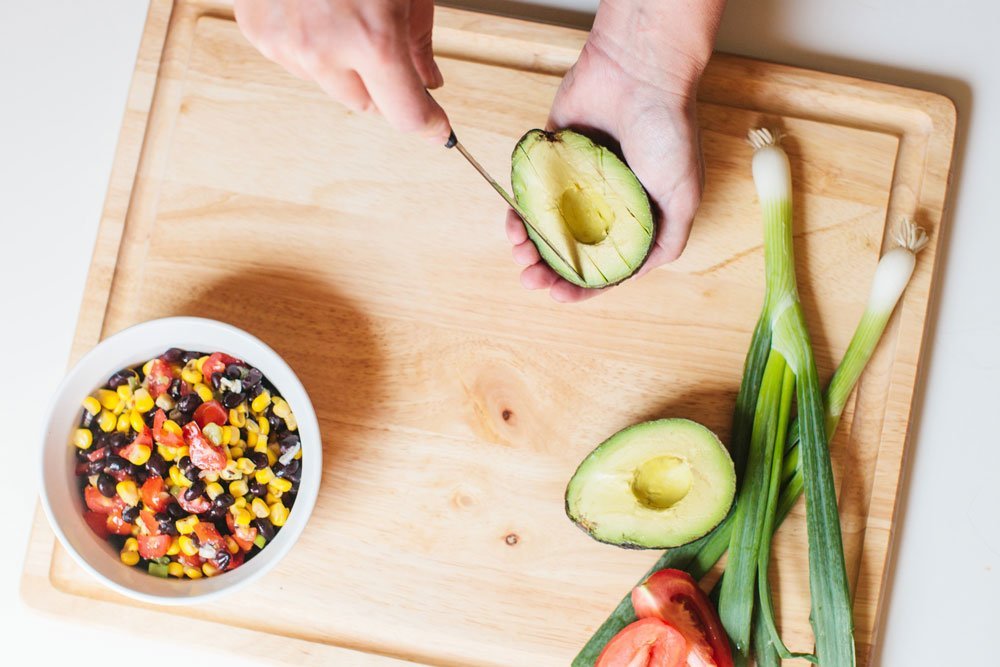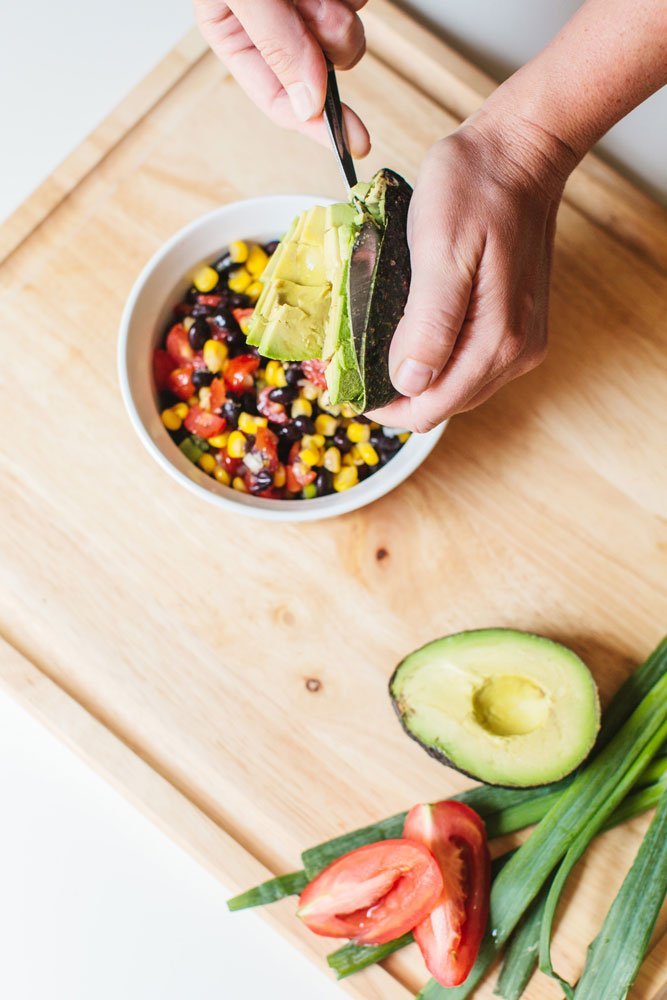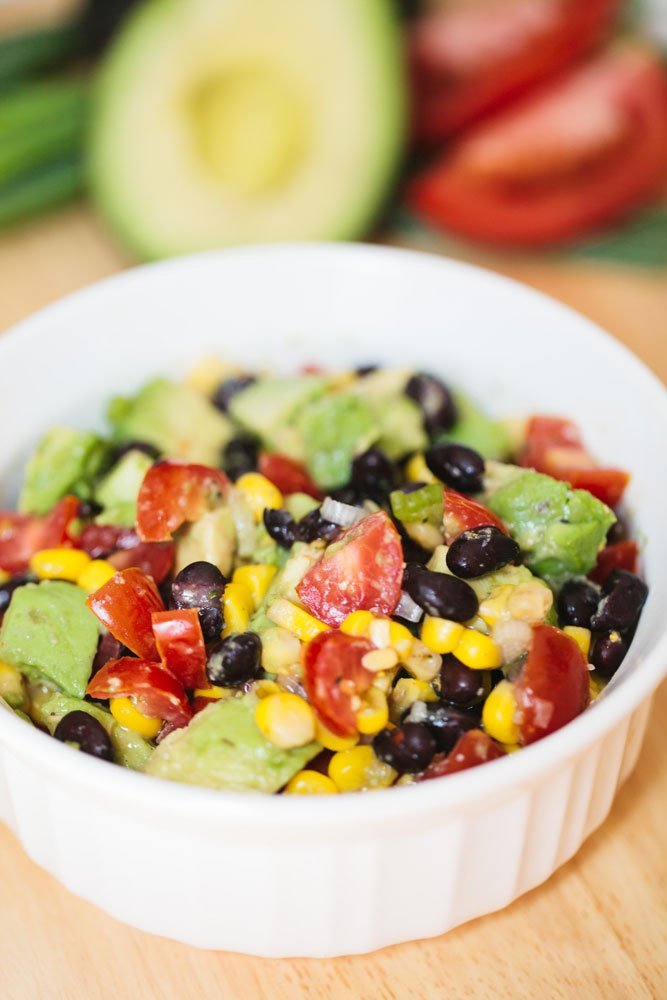 I bet you can't wait to literally dig into this one. And…you can find this delicious recipe + over 430 others on The TRANSFORM App! Enjoy!
xo,
Heidi
Related reading:
Stacked Roasted Vegetable Enchiladas
National Taco Day…Let's Fiesta!
Can I Carb Cycle as a Vegetarian?
Recipe Rehab: Mexican Pizza