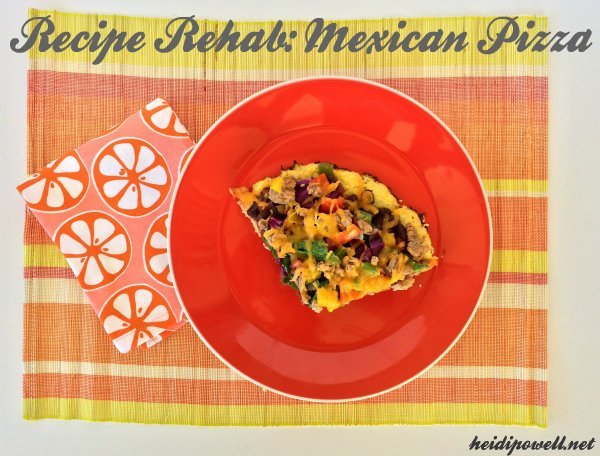 One of the cool things our Extreme Weight Loss season 5 peeps get to do while they?re with us at bootcamp is to take turns making dinner for each other. Amazing, right? Especially when I am around and the meals are finished! I have been their professional taste tester. When it?s their turn to make dinner, they get to work with the amazing nutrition professionals at the Anschutz Health and Wellness Center to rehab one of their favorite foods. Now, you all get to be the beneficiaries of these Recipe Rehabs! Aren?t you lucky?! 😉
Today?s Recipe Rehab is our peeps? take on Mexican Pizza, and let me tell you…this one is to die for! It?s gluten-free, low calorie, loaded with nutrients, and oh, so yummy! Your kids will love it, your friends will love it, and it can go way beyond just having a Mexican flair, so be sure and look for some other tasty options for this Recipe Rehab at the end of this post. 🙂
Here you go?Mexican Pizza?directly from our EWL season 5 peeps:
Mexican Pizza
Cauliflower Crust
(Large pizza, serves 8)
What you?ll need:
2 large heads of cauliflower (about 3 ? pounds of flowerets)
2 large eggs
2/3 cups reduced fat mozzarella cheese, shredded
? tsp oregano
? tsp rosemary
What you?ll do: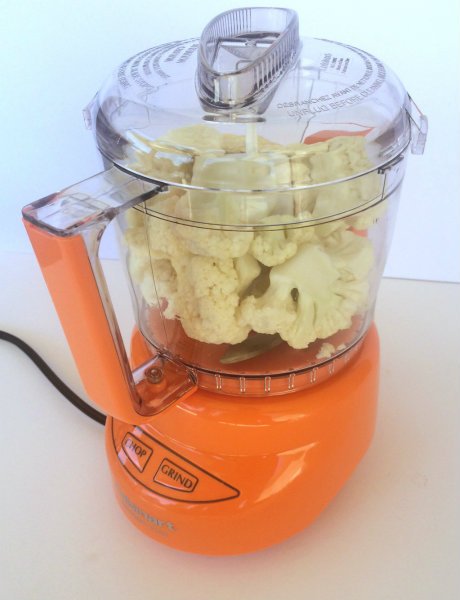 1. Preheat oven to 400*. Wash your cauliflower heads, cut off all the flowerets, and grate them using the larger holes of a grater. Or you can throw them in the food processor too. Place this cauliflower ?rice? in a microwave safe bowl, cover, and microwave for 5-7 minutes, or until the cauliflower is soft and tender.
2. Place the cauliflower in a towel or cheesecloth and let it cool for a few minutes, then wrap it up and twist the ends of the towels in the opposite direction until all the excess water is removed. Bonus: The harder you twist, the more calories you?ll burn. Might as well get a bit of an arm workout in, right? 😉
3. Put the cauliflower in a bowl and add the eggs, mozzarella cheese, oregano, and rosemary, and mix well.
4. Spray your pizza pan well with non-stick spray, and press the cauliflower mixture onto the pizza pan until it?s about 1/3? thick.
5. Bake the crust for 20-30 minutes, depending on your oven. You?ll know when the crust is done when it?s golden brown and the edges start to rise up. Check the middle by pushing it with your finger?if it bounces back, cook it a little bit longer.
6. Now comes the fun part! Add your toppings (see recipe below), and put your pizza back in the oven for 5-15 minutes, depending on your oven.
What?s in it:
Each slice (crust only) has approximately 94.8 calories, 8.2 g protein, 10.9 g carbohydrates, 5 g fiber, and 2.9 g fat.
Topping: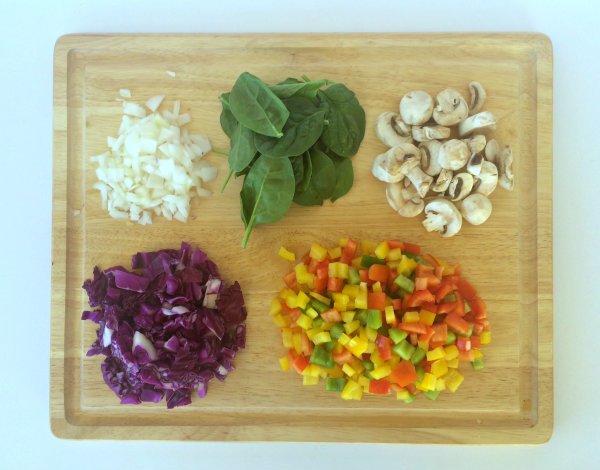 What you?ll need:
1 cup salsa
? cup black beans, mashed
1 lb. extra lean ground turkey
? cup chopped onion
? cup chopped green pepper
1 cup spinach, chopped
? cup mushrooms, chopped
1 cup fat free cheddar cheese, grated
? cup red cabbage, chopped
? cup red bell pepper, chopped
? cup yellow bell pepper, chopped
What you?ll do:
1. Mix the salsa and mashed black beans, and spread on the crust.
2. Brown the turkey burger, onion, and green pepper, and drain well.
3. Add the toppings in the order you?d like.
4. Bake as directed in #6 above.
5. Enjoy!
What?s in it: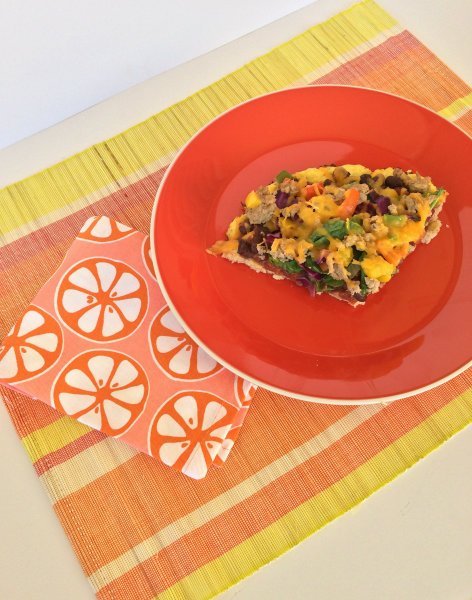 Each slice (topping only) has approximately 161.1 calories, 20.7 g protein, 8.8 g carbohydrates, 2.3 g fiber, and 4.9 g fat.
Other options:
#1. Not in the mood for Mexican Pizza? Simply top the crust with your favorite sauce and toppings and bake for 5-15 minutes as above. Try grilled chicken, other veggies, fruit…you?re only limited by your own creativity!
#2. Don?t want a large pizza? Cut the ingredients in half and you?ll have a small 10? pizza. Nice, huh?
#3. On a low carb day? Simply omit the black beans and you?re good to go!
What are your fave healthy pizza toppings? Share your ideas in the comments below so we can all give them a try!
Xoxo
Heidi
Related posts: Recipe Rehab: Labor Day Cookout Classics, Rocco?s Soft Serve Ice Cream, Mashed Potato Makeover, Skinny Pancakes