As many of you know, Father's Day is SUPER special in our house because we celebrate not only one, BUT 2 very special dads. While having a blended family may have its challenges (doesn't EVERY family?!), the perks far outweigh the downside…like we get twice the amount of support, love, life lessons, and…birthday gifts (wink, wink) for all the kiddos. 😉 Also, both dads, Derek and Chris, have such diverse interests, tastes, talents, and life perspectives?yet the same goal for happy, productive, and successful kiddos?so our kiddos get to soak it all up, molding them into 4 incredible little beings.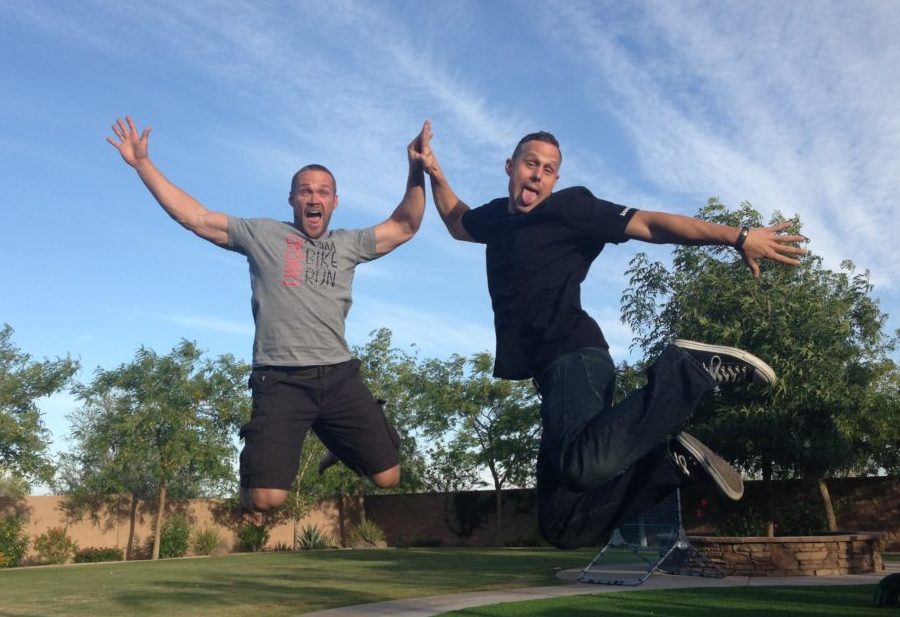 I may be no Martha Stewart (says I for the 5 millionth time on this site), but I DO happen to specialize in overdoing holidays around here and buying WAY too much for those I love (Legit. It's a problem). Father's Day this year is no exception! BY FAR… the best Father's Day Gift Guide I have ever done. These are 25 items you'll want to hop on and buy before they run out…or at least bookmark and remember for Christmas. They're that good, trust me.
BONUS: I'm giving away over $800 in gifts featured below for YOU to give to your man/dad/brother/grandpa! Yes…our favorite 8 of 25 gifts are up for grabs and sure to help the dad in your life have the best Father's Day ever! Giveaway items + entry info listed at the bottom of the blog below the gift guides.
*************
Now let's start shopping my Ultimate Father's Day Gift Guide. First up…Gifts for the BBQ + Foodie Obsessed Dad. Surprisingly, Mr. Chris Powell, himself, definitely qualifies for this. I think any dad who closes their eyes and sways to music that isn't even playing as they eat delicious food qualifies as a BBQ Obsessed + Foodie Dad.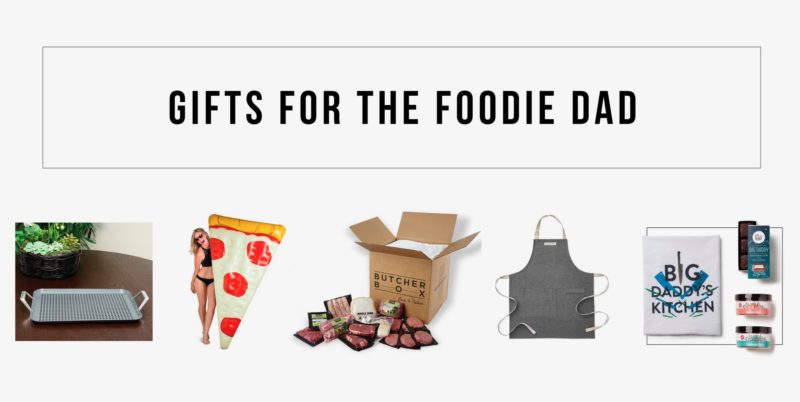 Butcher Box: **GIVEAWAY ITEM worth $175** And even if I wasn't giving this one away, I'd say it's a MUST TRY, or at least a must learn if you don't already know much about it. All Dad's favorite meats delivered directly to his doorstep, ready to either cook or freeze! Talk about making nutrition fast, easy, fun, healthy, and delicious…ButcherBox does this for you. This "fresh meat direct to your doorstep" approach is a home run, period. I

f you are following Chris on social media, you know the passion this man has for all things grill-related?and really all things FOOD (eh hem…closed eyes, swaying to the silence when food hits his lips)!! This is 100% on our Father?s Day list again this year (and already ordered for Chris) because it was such a hit last year!

The perfect gift for the grill master in your life. Butcher Box's mission is to bring grass-fed beef to the world, focusing on the animal, planet, and environment, not to mention people's health. You can choose from their curated mixes of high quality beef, chicken, or pork?or customize your own?and they ship right to your door. Packed and ready to grill up a storm! BONUS…it comes with bacon. 😉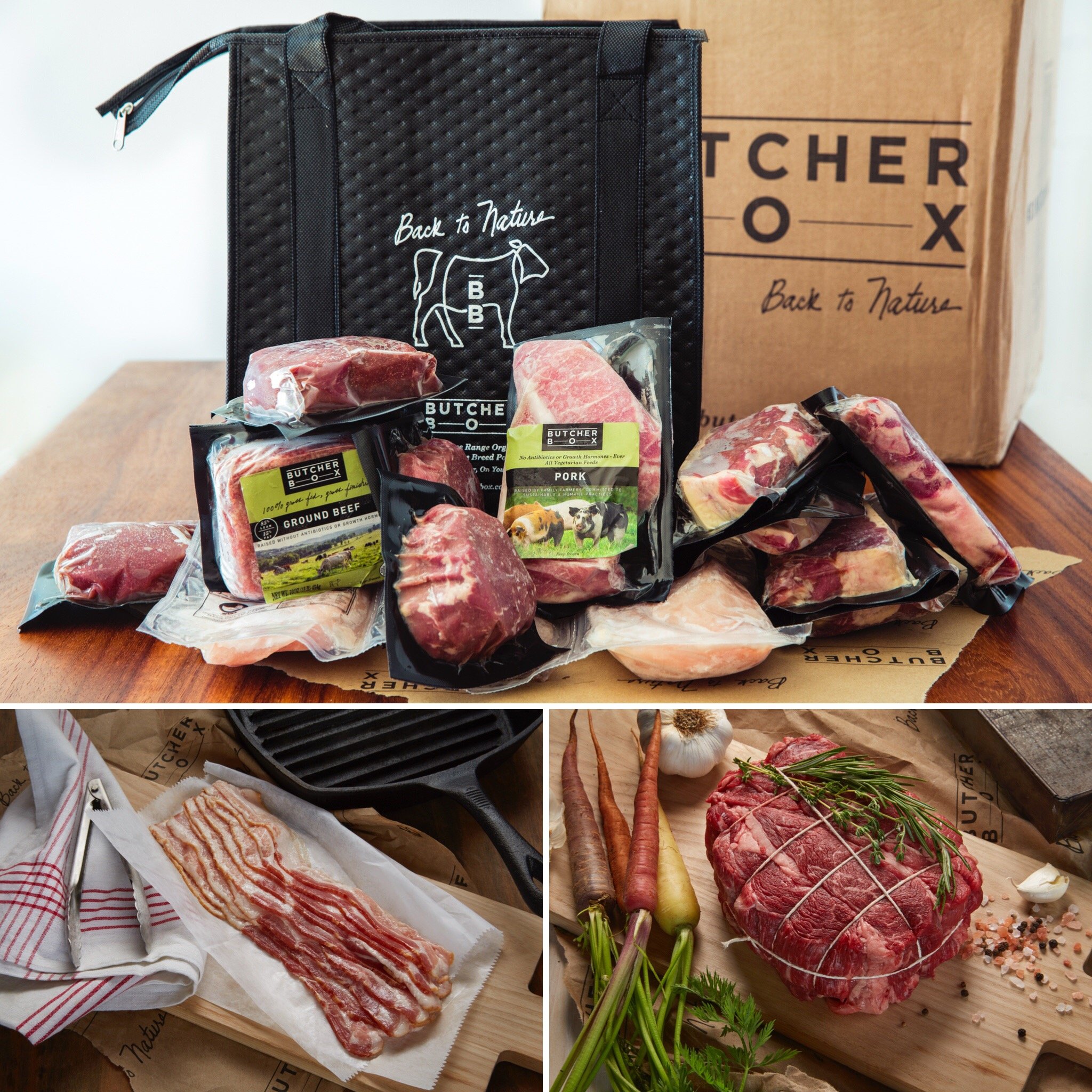 Big Daddy's Cookin' set by Knack: **GIVEAWAY ITEM** ?He?s the King of his castle and Master of his grill,? couldn?t describe the big daddy around our house any better! Their collection of culinary goodness starring the Big Daddy's Kitchen tea towel by That Black Dot, two intensely flavorful spice rubs for steak and salmon by Seattle chef Tom Douglas, and a three-pack of Theo Chocolate's Big Daddy Marshmallows (a hunky confection of handmade graham crackers, slick vanilla caramel, and marshmallow smothered in dark chocolate and alderwood smoked milk chocolate). If you've ordered the Butcher Box (and I'm serious, you really should), this is the perfect add-on gift for the grill master in your life.
Pizza Float: Even with a BBQ that's about to commence, you can still enjoy some pizza!

For the same cost of a large pepperoni pizza, you can buy dad an even BIGGER pizza (because bigger is better, right?!) with LESS calories. Because summer?s coming and #washboardabs.

Plus, the kids love playing on this kind of stuff with dad.

Chambray Grilling Apron by Williams Sonoma: The only thing sexier than a man in an apron grilling burgers is a man in an apron…grilling burgers, doing dishes, changing laundry, scrubbing toilets, and smiling every step of the way! #InMyDreams. But really…further solidifying his role as King of the Grill (and maybe even the kitchen), this personalized neutral grey apron will at least keep him cooking and looking like Rico Suave while doing so! BONUS: It's on sale for $16 right now.
Romford Non-Stick BBQ Topper with Cast Aluminum Handle: Because every grill master needs something for those "hard to grill foods" that normally fall through the grates on the BBQ. Chris loves this for grilling tons of different veggies, seafood, and bananas (yes…they're amazing!). Your man needs one…and this one's really well-priced.
***********
Gifts for the Manly Man. Does this topic really need an explanation? I mean, c'mon…what dad ISN'T spending his time, energy, and LIFE attempting to stake claim on his manliness in any way possible?? Or maybe it's just Chris? Ha!! But really…Chris has ALL FOUR of these gifts below and legit loves them! And if you watch our Instagram stories or have followed us for long enough, you've seen at least TWO of these items. One of them is included in the giveaway!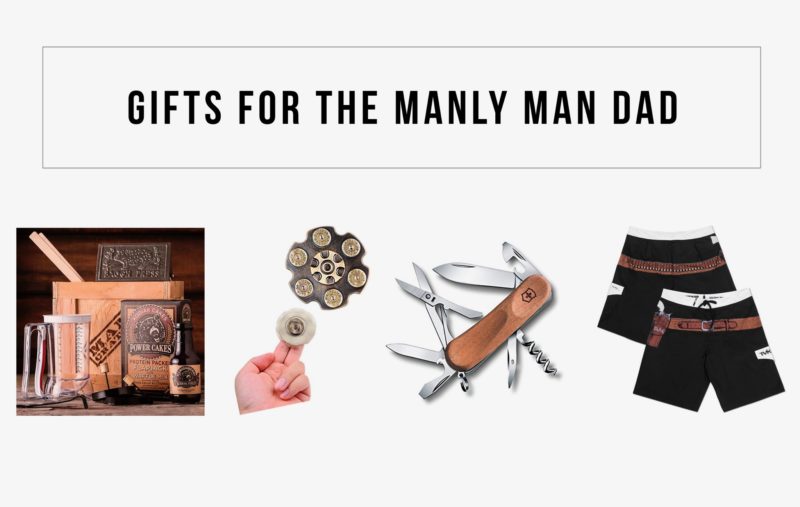 ***********
Gifts for the Stylish Dad. For the guy who appreciates some of the finer things in life, these sleek, sophisticated, and super sexy gifts (ie. the undies ;)) are sure to please. One of these bad boys (for the stylish boy, of course) is an item in our giveaway. Scroll down and get shopping.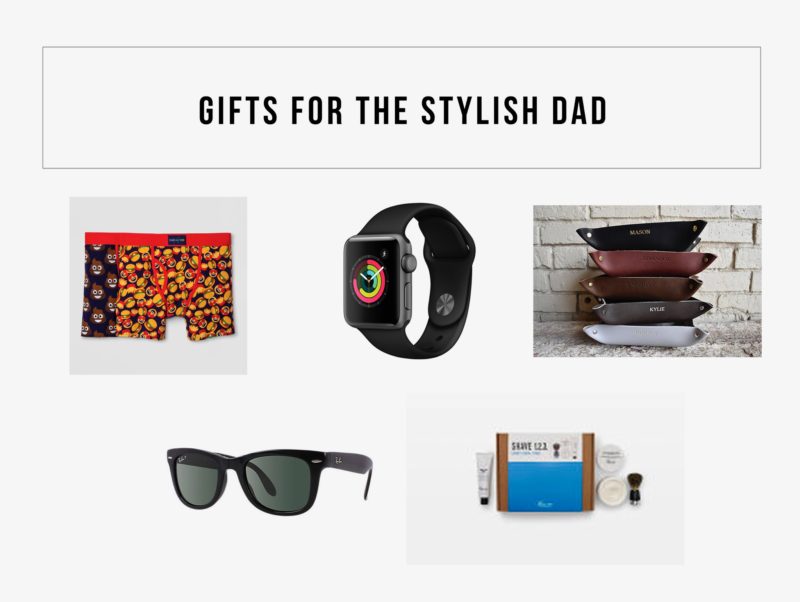 ***********
Gifts for the Fitness Loving Dad. Our most stacked category for the giveaway is this one right here. Well, of course…because we eat, sleep, and breathe fitness! Three of these five items are being given away (value totaling almost $400!), and FOUR out of the five are things Chris owns, loves, and SWEARS keeps him moving. Give dad the gift of fitness this year and shop below.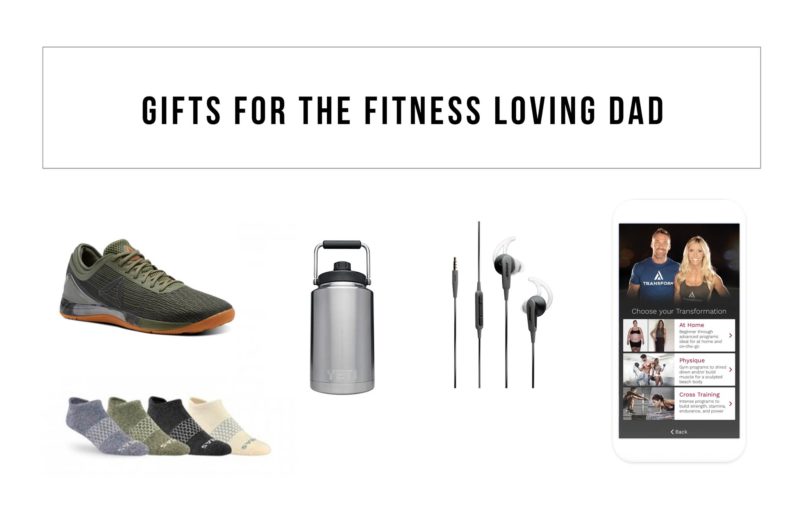 ***********
Gifts for Every Dad (and Their Family). I?ll be honest here: I love giving gifts (as I mentioned above) and truly don't expect anything in return. But it IS a total bonus when the gift pays itself forward and gives back to the others in your life you love so much! These gifts are not only thoughtful, but your family will bond over and reap the benefits of these gifts long after Father?s Day is over!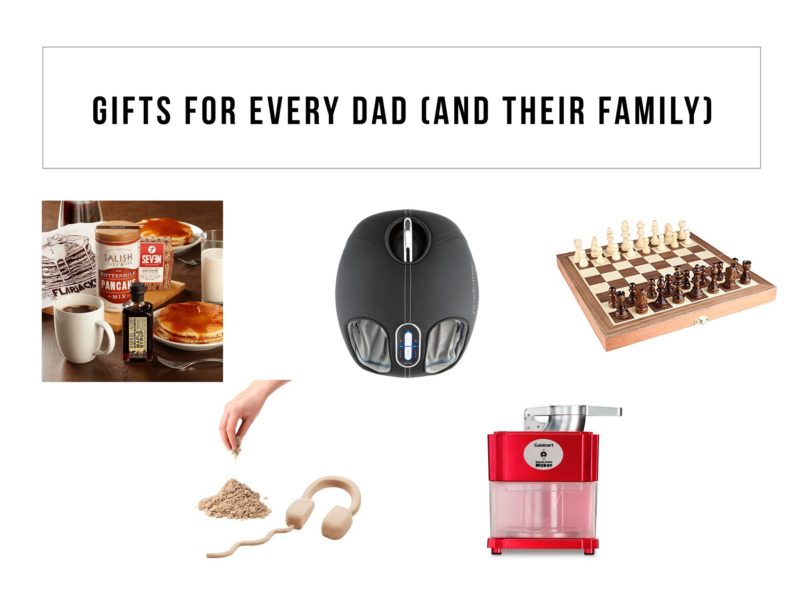 Sunday Morning Pancakes set by Knack: **GIVEAWAY ITEM worth $70** And for the Queen of his castle (and his LIFE!), the gift that keeps giving?a gourmet pancake set for Father?s Day breakfast. Truth be told, Chris isn?t much of a pancake person, but his kiddos and his wife (me!) are. So I guess technically I?ll be buying this gift to gift to myself and the kids?because happy wife, happy life, right? Savor the sleepy Sunday morning ritual of pancakes and coffee with a little help from Knack. To complete the theme, they've added a cute Flapjacks towel made of absorbent 100% cotton flour sack?perfect for sticky hands.
Brookstone F4 Shiatsu Foot Massager: Speaking of dad?s poor tired feet (above with the socks and shoes)?Father?s Day isn?t complete without a foot rub, and he?ll make sure to tell you so! Save your hand muscles by splurging on this Electric Foot Massager. This Father?s Day gift a couple years back was the BEST investment we?ve ever made in Chris! And our hands?wink, wink! It?s a good thing Chris has one of these cuz #IDontDoFeet. With selectable heat, rollers, and air compression, the is sure to please Dad…just like it does Chris!
Wooden Chess Set: The kids? and Chris? latest obsession?gaming. And for once, I don?t mean online! Have your kiddos buy dad a chessboard this year to build bonds and learn strategy. A few other favorite games for some quality time with dad are Pie Face, Elefun, and Mousetrap (brings back so many good childhood memories, right!?).
Kinetic Sand: Sandboxes aren't just for kids anymore. Nope…they're also for highly successful CEOs and business owners, often found right on top of their desks and used as a stress and anxiety relief tool. Chris and I both have an adult sandbox in our office, but when the kiddos visit, you better believe it's just as much for them as it is for us! A must for dad.
Cuisinart Snow Cone Maker: Currently, Chris and the kids are building a legit lemonade and snow cone stand for a little daddy/child bonding time project. The only problem is that we don't have a snow cone maker! This is at the top of the list for Father's Day this year, according to our kids!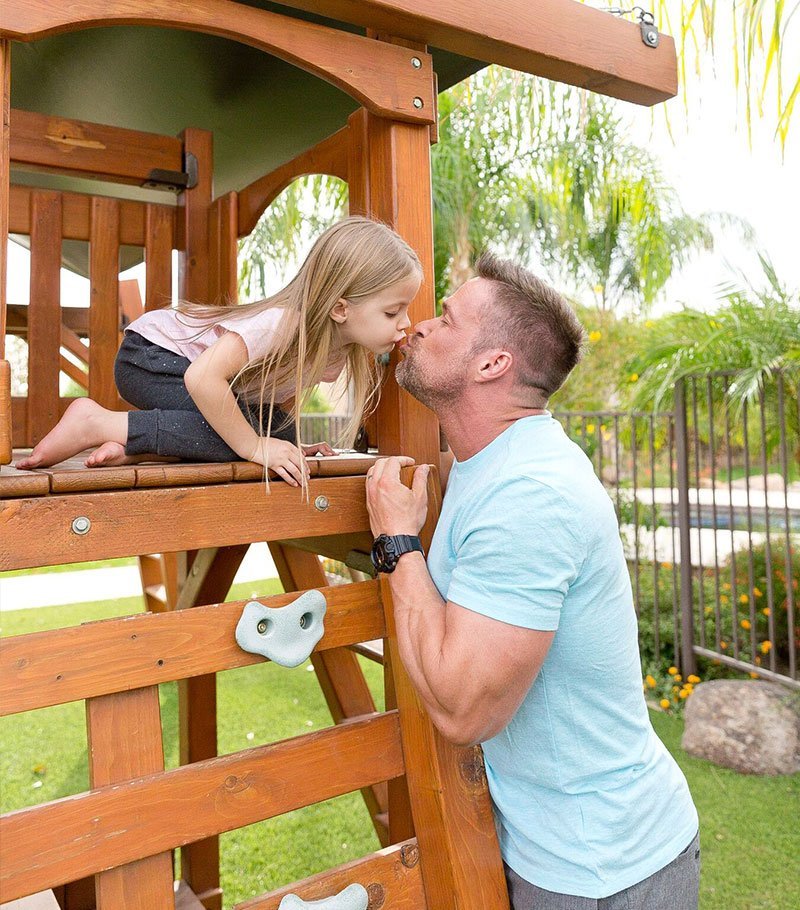 And finally, the giveaway. To recap, we are giving away over $800 in Father's Day gifts (one gift to each winner, for EIGHT total winners) including:
To Enter to Win simply:
Follow @realheidipowell and @butcher_box on Instagram, and tag a friend who would also want to see this giveaway! Then…
Comment below telling me the item you want to win and HOW the dad in your life is so special to you and WHY he deserves this gift.
**I will choose ONE winner for EACH gift, totaling EIGHT (8) Father's Day gift winners. You can enter to win for EACH gift by doing separate comments/entries. Entries are unlimited.
**Winner will be chosen Wednesday, June 13, at midnight and announced the next day.
Good luck…and happy shopping!
xo,
Heidi
Related reading:
Happy Father?s Day Chris + Derek!
A Father?s Wish
40 for my 40 year old || Why Chris Powell is the Greatest Man on Earth
BBQ Chicken Pita Pizza & One-Minute Brownie