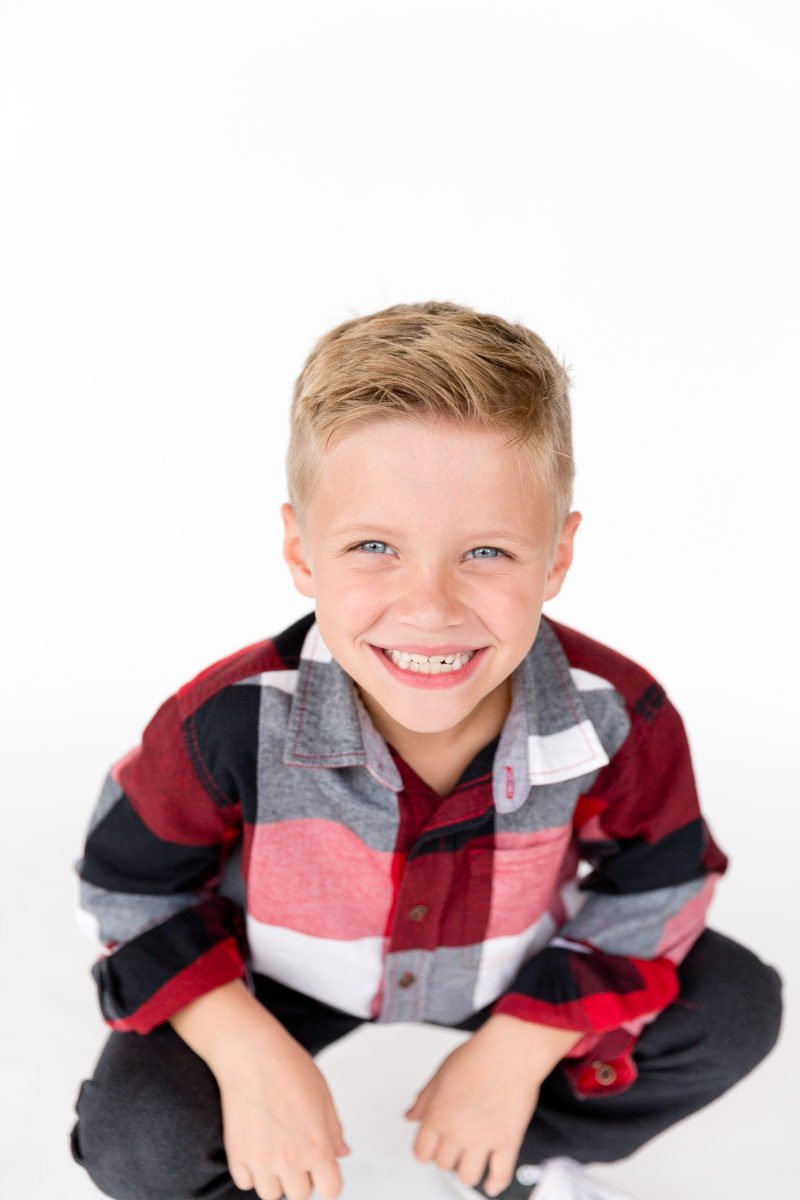 My little Cashy boy. My deepest thinker, biggest mama lover, oldest soul of a child I have. Sometimes I think your sensitive spirit was made to be an adult, and you and your overly extensive vocabulary?along with your insanely deep thoughts and brilliant ideas?are just counting down the days until you get there!
Don't grow too fast though, my little man. Watching you grow and develop, realize the world that exists around you, then try to find your place in that big ol' world is unlike anything I've ever witnessed before. The awareness you have is quite unreal, my mini Buddha. Also unreal are those bright blue eyes, perfectly sweet smile, contagiously kind energy, humility beyond your years, and ever-forgiving spirit. Sometimes I feel like God put you on earth to keep me, and those around you, striving to be better.
Love you to the moon and back, and can't wait to see how you and your unworldly talents + insane work ethic continue to make your mark in this world over the years. You are one-of-a-kind, Cash Powell.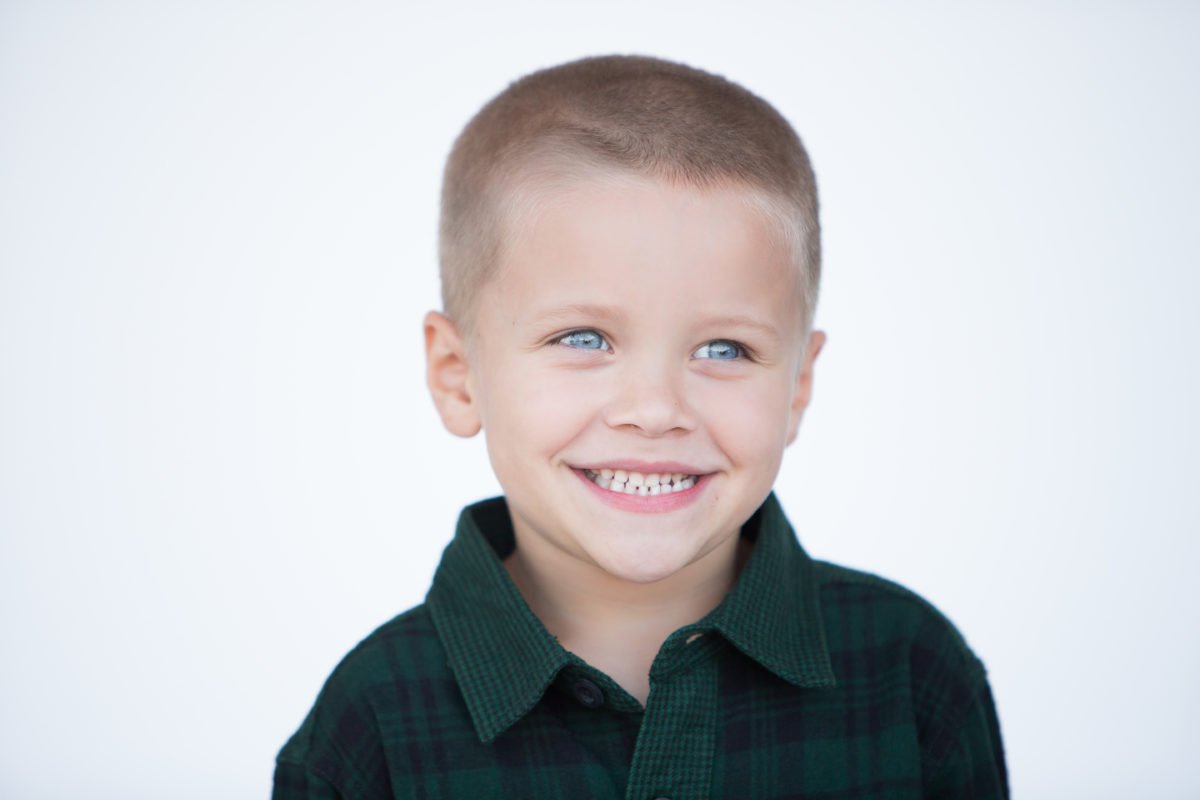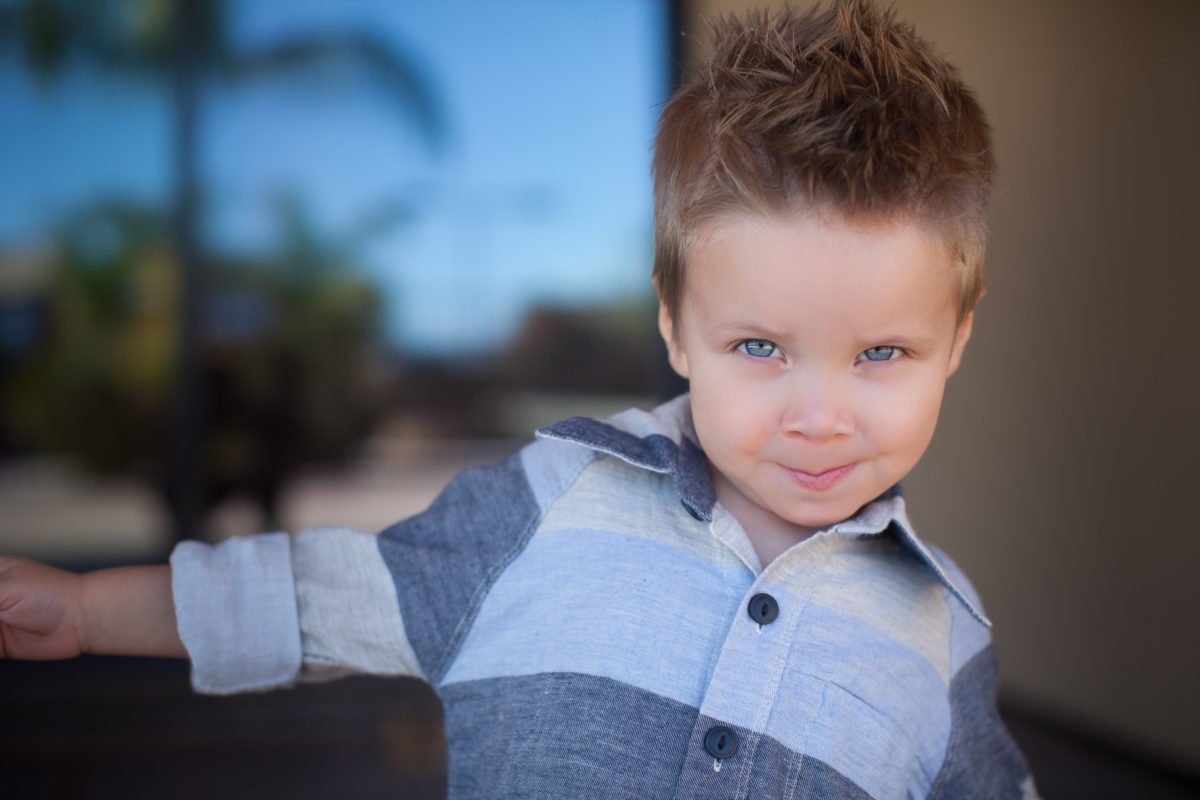 Gosh, I cannot believe my little man is turning SEVEN! Feels like just yesterday this little dude was 8 months old and caught in the middle of a carjacking with our nanny that landed him on Good Morning America alongside the face of the gunman! FOR REAL. I still thank my lucky stars every single day that things ended the way they did…because they could have been a lot worse.
So many great memories from his seven years of life, most of them revolving around Angry Birds and waffles! Ha! I'm serious. Some kids take time and experience in life to figure out what they want. This little dude KNOWS what he likes and doesn't veer from tried-and-true once he finds it! Like mother, like son? Eh hem… #Starbucks #MarshmallowDreamBar
In celebration of my not-so-little Cash?s birthday, we?re breaking out the waffle iron and mixing up his favorite birthday batter for a waffle of a good time! In fact (don't judge), not ONLY are we doing these homemade waffles for breakfast (more on that below), but we are ALSO doing a Waffle Love truck at our house today for his party in lieu of birthday cake! #WaffleOverload
While Cash isn?t the type to be in over his head with sweets and has been known to tell people candy will "make you weak!" (ha!), when it comes to waffles, it?s game on! They are def his jam. To surprise him this morning, we put together this delicious and fun seven stack waffle tower topped with his favorite candy?M&M?s!
Not only did he love the presentation (which is a super simple DIY w/ a printed photo & lollipop stick), but this recipe is his fave. Sharing it with you below so you can make and celebrate with us!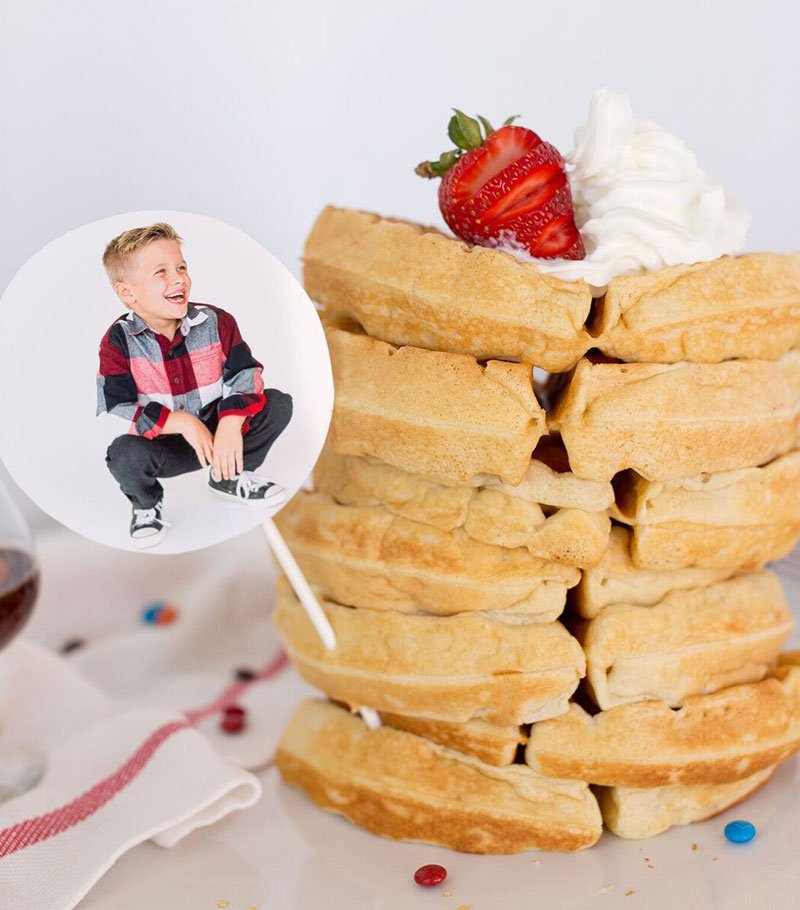 Now you might be thinking, ?Wait a minute Heidi, WAFFLES?!? Well?yes! Waffles bring back all of the nostalgia of sugar-filled Saturday morning breakfasts piled high with butter, warm maple syrup, and of course, smooth, rich whipped cream! While eating a waffle stack for breakfast every day isn?t something I?d advocate for, I do believe wholeheartedly in balance…and macros! And if there?s ever a day to indulge in your favorite treat, it?s your birthday!
Some of my sweet waffle party inspired favorites: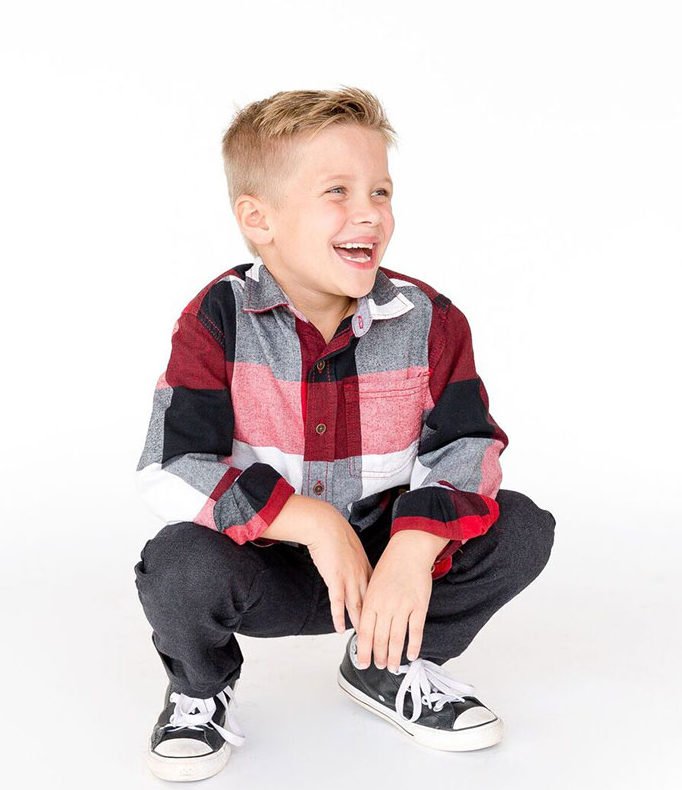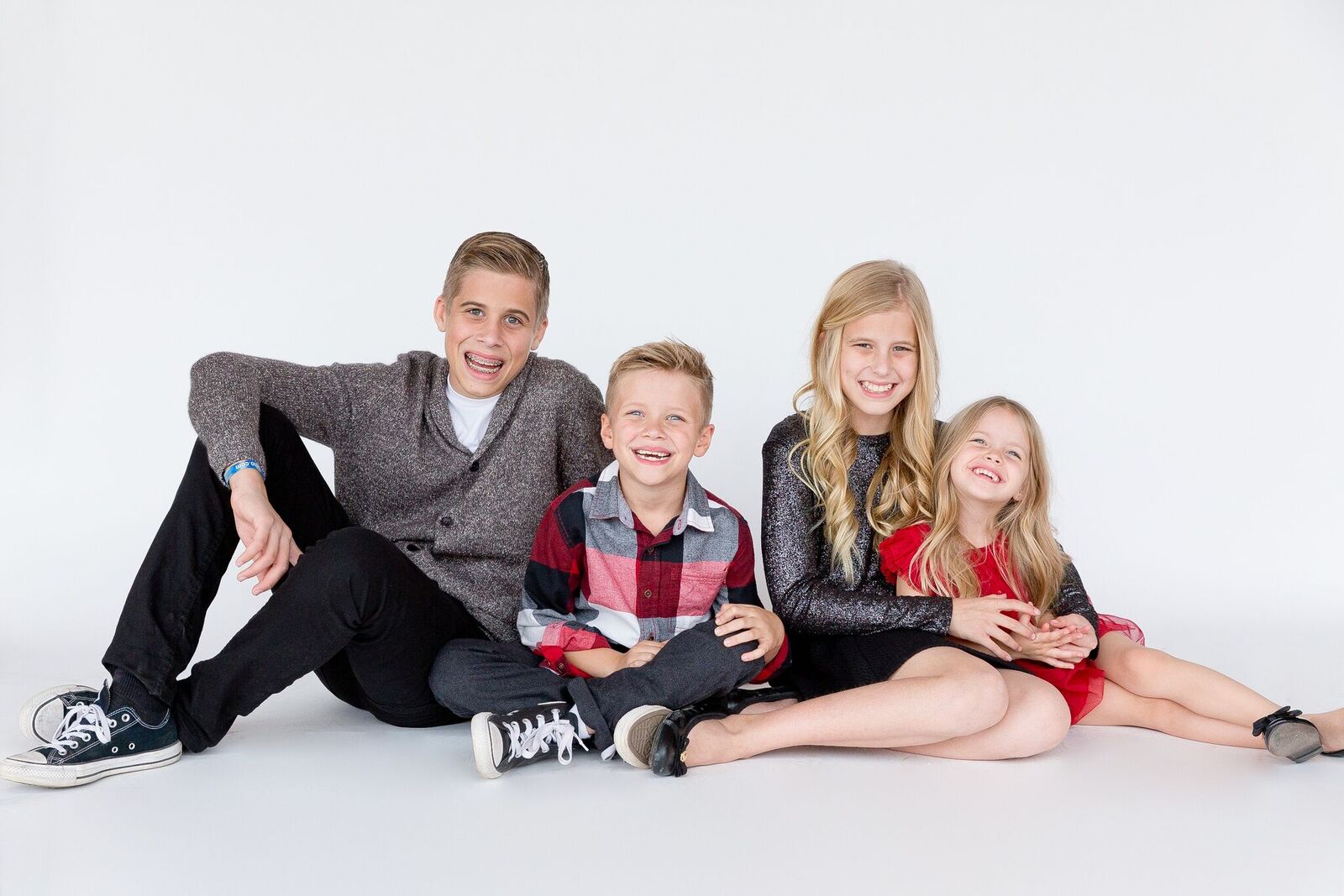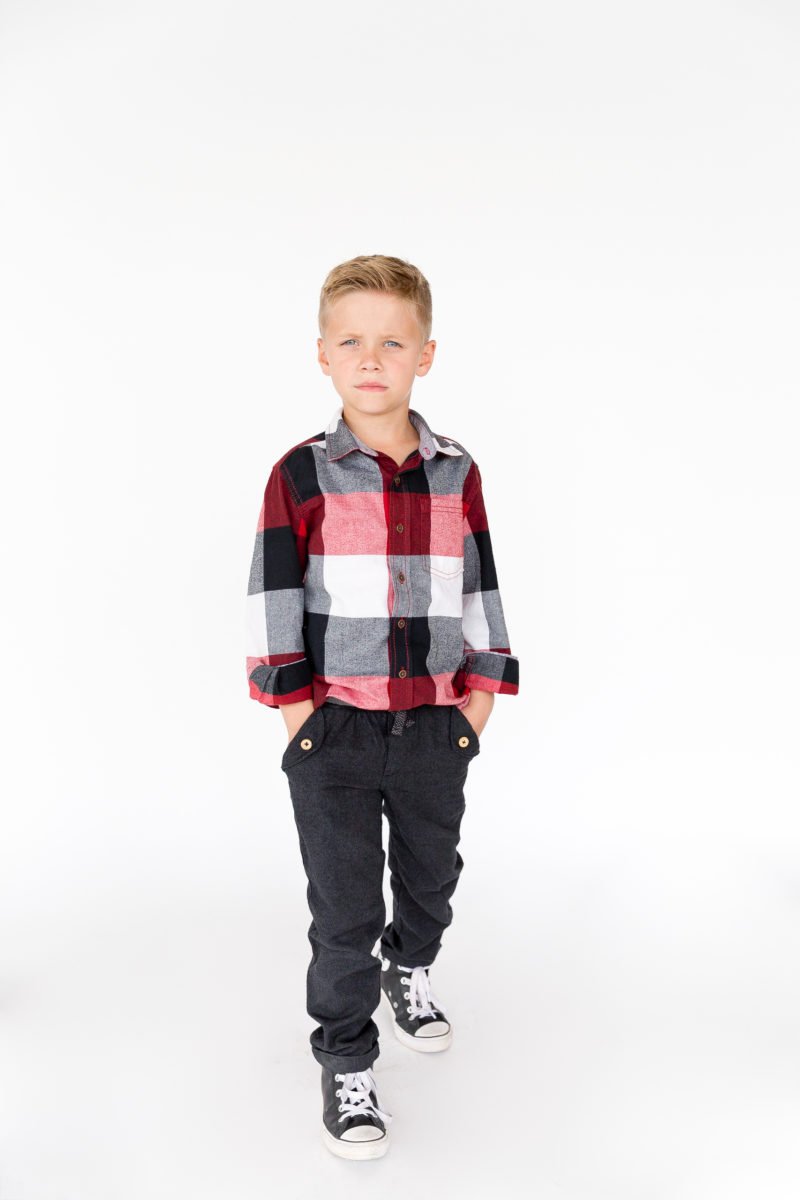 The great thing about waffles is that they don?t have to be reserved for one special day each year. Sometimes it seems difficult to think of letting yourself get ?off track? on your transformation journey by indulging in a treat like waffles because of the fear that allowing that exception will make it difficult to stay focused moving forward. It?s doesn?t have to be that way!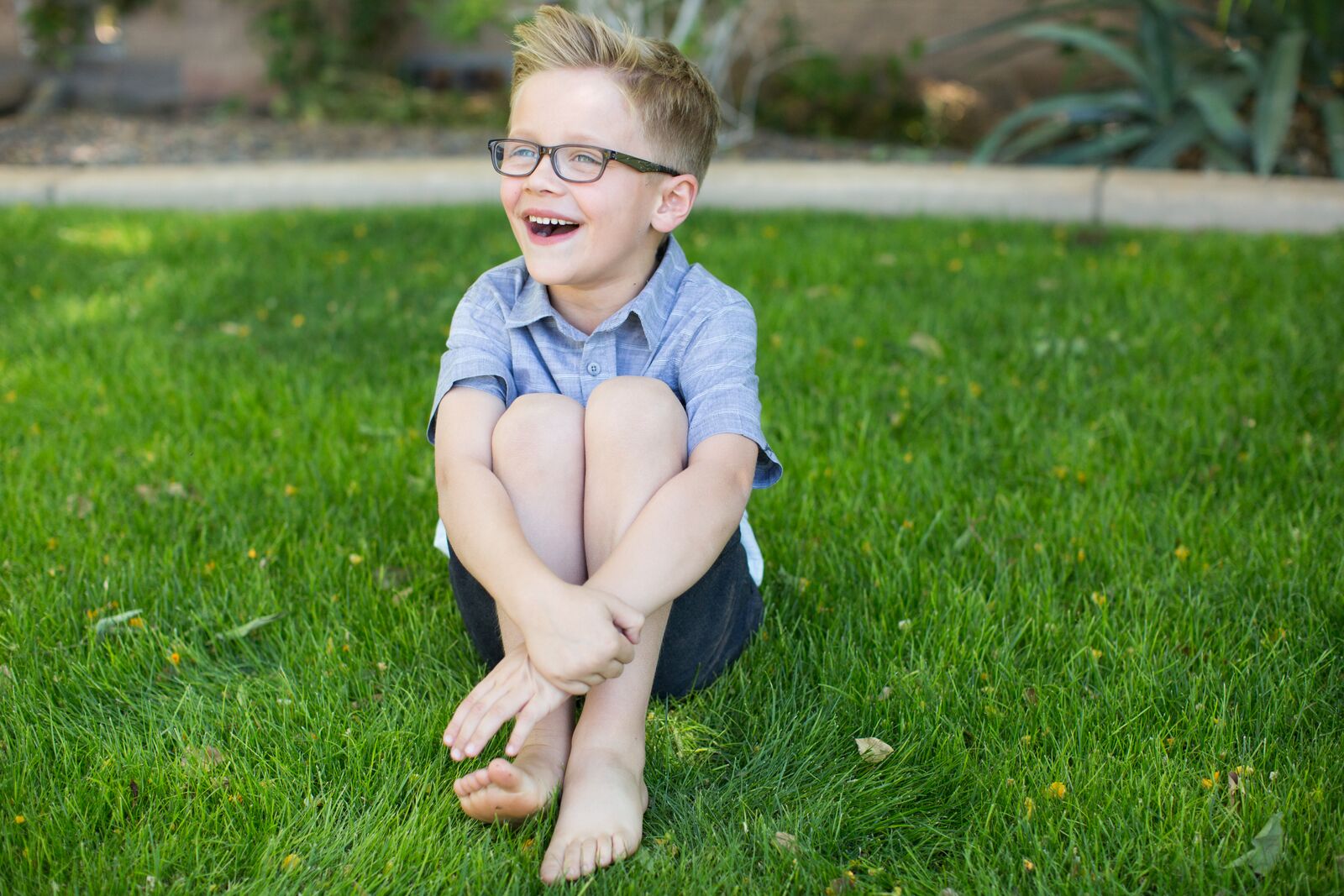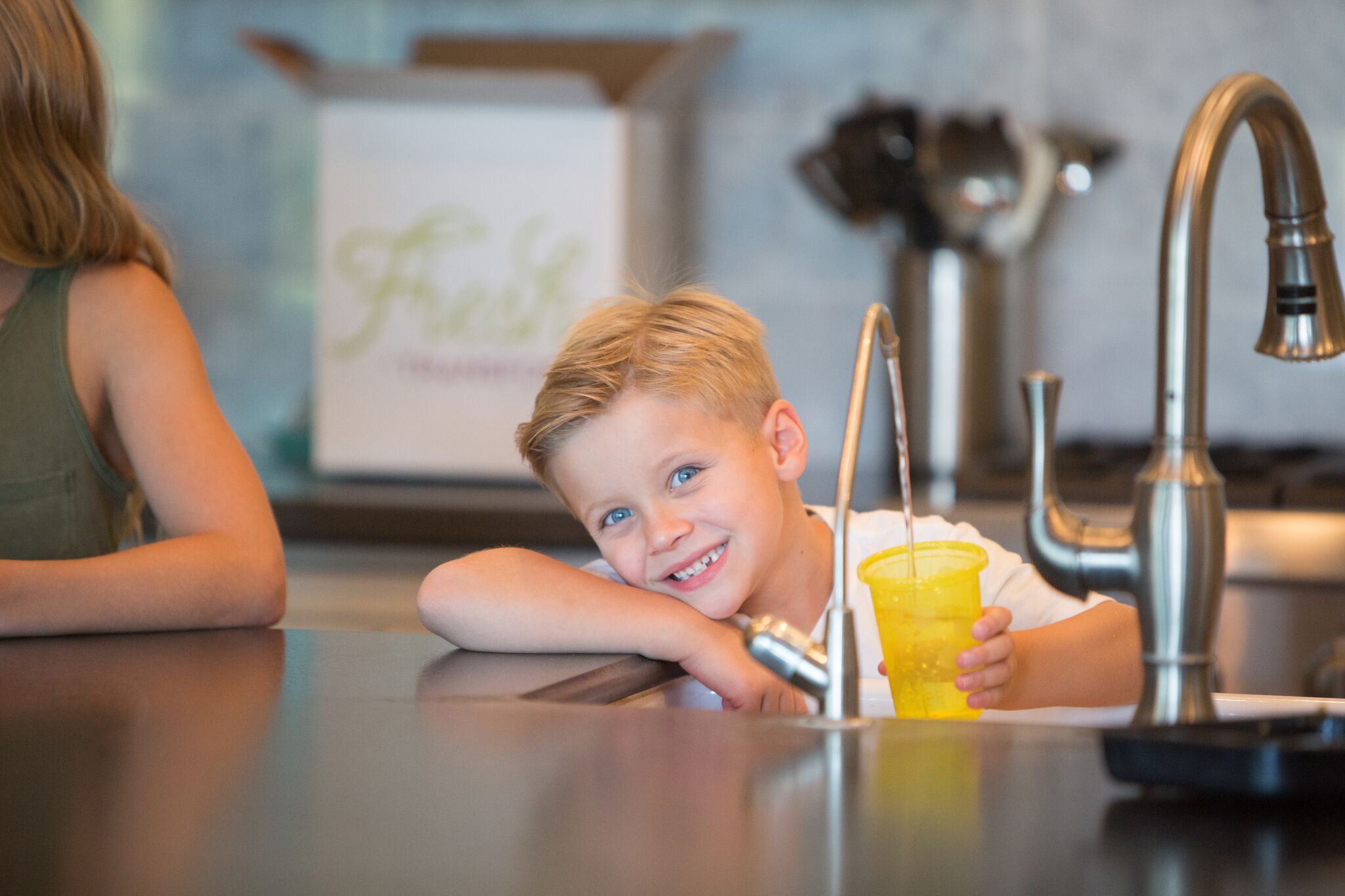 An amazing thing about The TRANSFORM App is the different meal options available?even for waffle lovers! Changing up your waffle routine doesn?t have to be complicated. Small, intentional recipe replacements can turn those warm treats into healthy meal options you can enjoy guilt-free!
So no more waffling around?here are some simple ways to transform your morning waffles!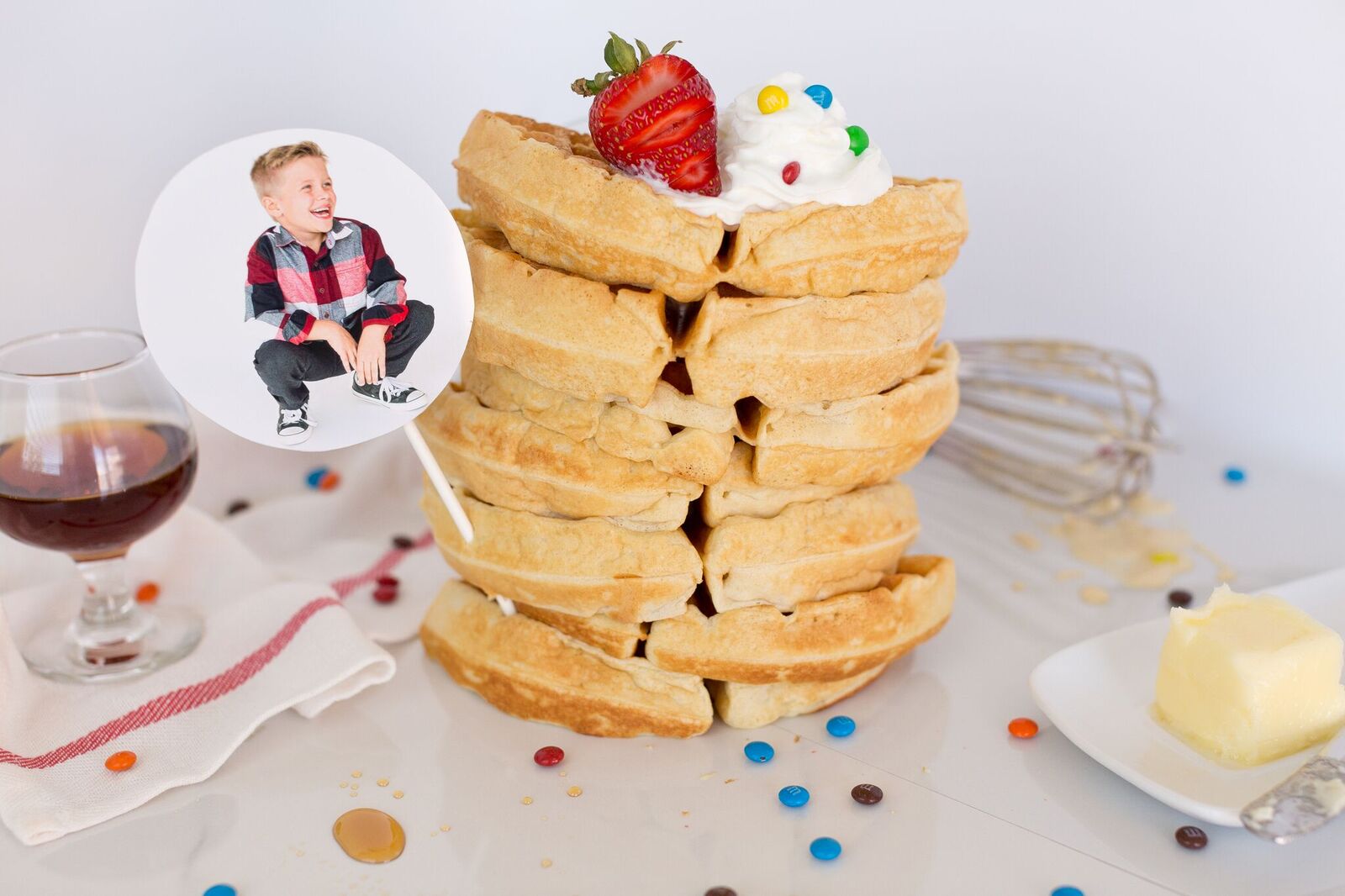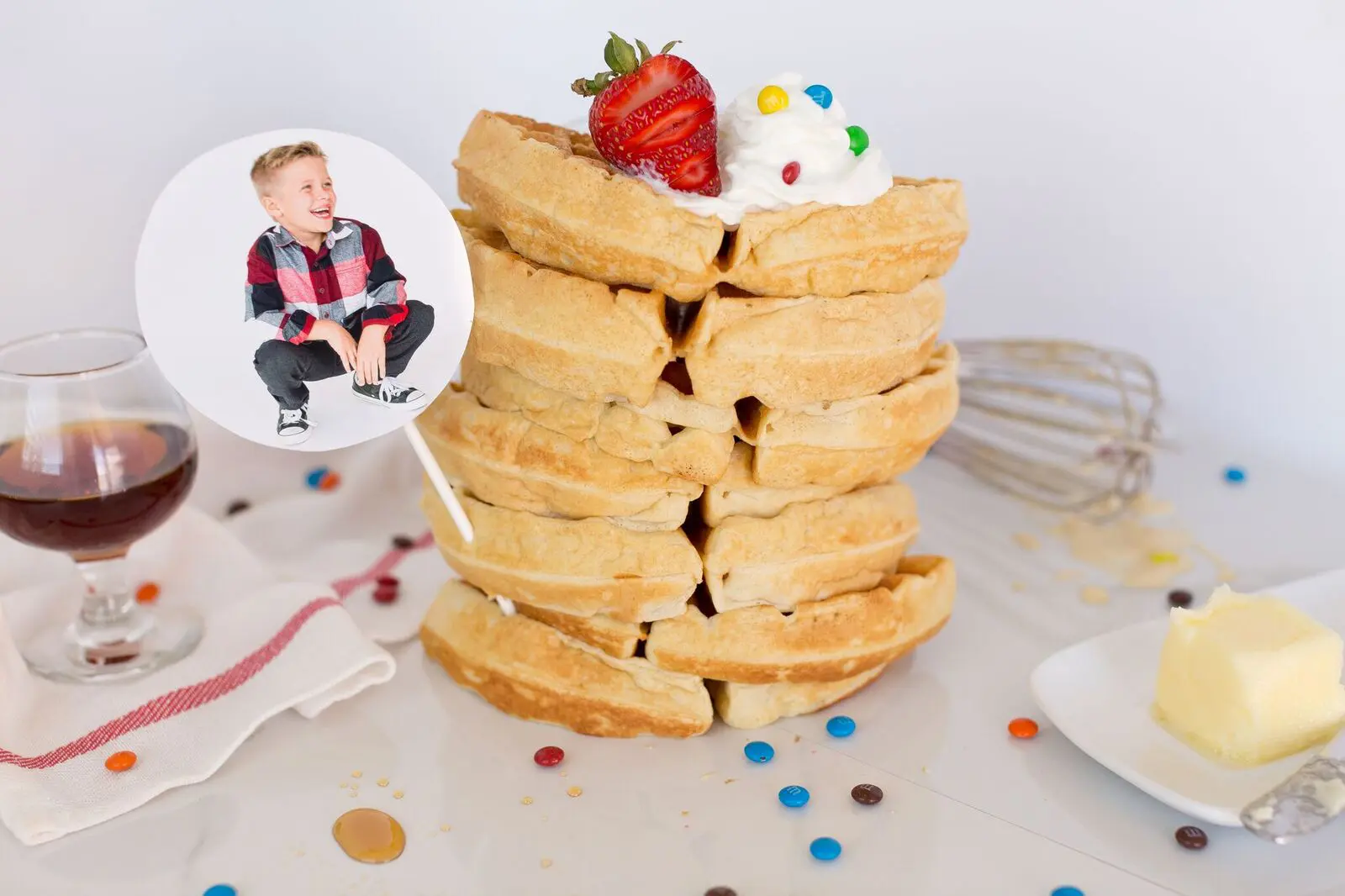 One of the biggest macronutrients waffles lack is protein. Since they are mostly batter, they?re a high carb treat that leaves your breakfast incomplete. One of the easiest substitutions is using Kodiak Cakes Power Cakes Mix for your batter! This powder mix is so easy (just add water) and brings in so much more protein than your normal homemade waffle batter. Each serving of Kodiak Cakes Power Cake Mix has 190 total calories made up of 14g protein, 30g carbs, and 2g fat. That?s a serious improvement!
Now that we?ve got our waffle base game stepped up, let?s talk about the fun part?toppings! How do you like ?em?! Cash has tried them all: butter and syrup, peanut butter and bananas, whipped cream and sprinkles, and, of course, M&M?s! While toppings are amazing and okay to add, BEWARE because this is where waffles can go very, very wrong. It?s SO easy to lose track of calories and just how much is being piled high on to those delectable squares. I mean, those little square indents are there to hold extra syrup and loads of butter, right?! 😉
The best news is that the toppings are actually where we can reclaim waffles and still create something that you?ll crave without sending you off course on your transformation! One of our favorite go-tos is Walden Farms Sugar-Free Syrup and fresh fruit. It?s a throw back to the classic waffle combination that won?t send you off course!
And to really up your transformation-friendly waffle game, let's take a classic and yummy recipe from The Pioneer Woman, who I adore, and tweak it just a bit to make it healthier WITHOUT compromising the flavor. Try these teeny tiny small changes in your own favorite waffle recipes!
Waffles
by Ree Drummond, aka The Pioneer Woman
Makes 8 servings
Ingredients:
2 cups Kodiak All-Purpose Baking Mix (subbed for all-purpose flour to add protein)
? cup sugar
1 tablespoon baking powder
? teaspoon salt
1 ? cups unsweetened vanilla almond milk (subbed for regular milk to remove extra sugar and lactose)
1 tablespoon plus 1 teaspoon vanilla extract
2 large eggs, separated, plus 2 additional egg whites
1 stick (8 tablespoons) salted butter, melted, plus softened butter, for serving
Warm syrup, for serving (I used 100% natural maple)
Directions:
1. Preheat the waffle iron to the regular setting.
2. Sift together the Kodiak mix, sugar, baking powder, and salt in a bowl. In a separate bowl, whisk together the almond milk, vanilla, and 2 egg yolks. Pour over the dry ingredients and very gently stir until halfway combined. Pour in the melted butter and continue mixing very gently until combined.
3. In a separate bowl using a whisk (or a mixer), beat the 4 egg whites until stiff. Slowly fold them into the batter, stopping short of mixing them all the way through.
4. Scoop the batter into your waffle iron in batches and cook according to its directions (lean toward the waffles being a little deep golden and crisp!). Serve immediately with softened butter and warm syrup.
NOTE: You can sub whole wheat flour (or do ? whole wheat, ? all-purpose) OR almond flour for the all-purpose flour too, sub stevia for the sugar (be sure to check measurement conversions), and use all egg whites in place of the whole eggs. Also, don't forget that you can reduce sugar even more by using sugar-free/reduced sugar syrup (the Walden Farms I mention above)!
Ok guys, hopefully now you?ll be feeling all-in and ready to make some killer waffles that satisfy your cravings AND still help you on your transformation journey! While you?re deciding between sweet or savory, we?ve got a seven stack just begging for us to dive into!
What?s your fave waffle combo? Please share it below, and I?ll share it with Cash! He?s always looking for new ways to make his fave meal even yummier!
xo,
Heidi
Related reading:
5 Breakfasts Made Easy || Getting serious about CEREAL!
1-Minute Breakfast in a Mug
Breakfast in Bed: Coconut Crepes!
Sweet Potato Pancakes
My (Almost) Famous Pumpkin Pie Overnight Oats!
Protein Waffles!