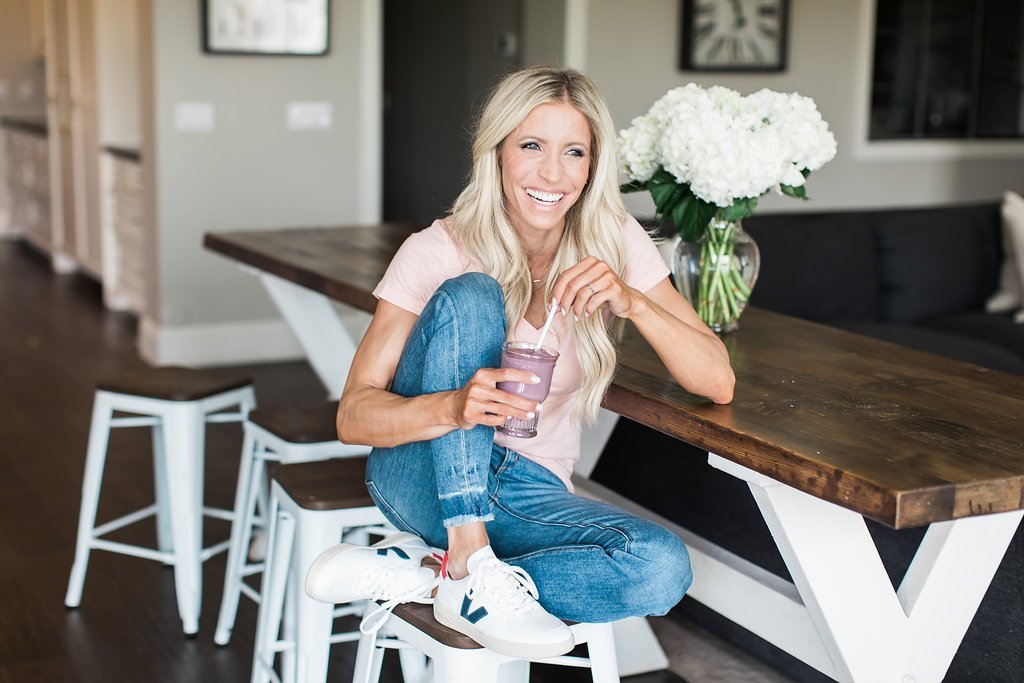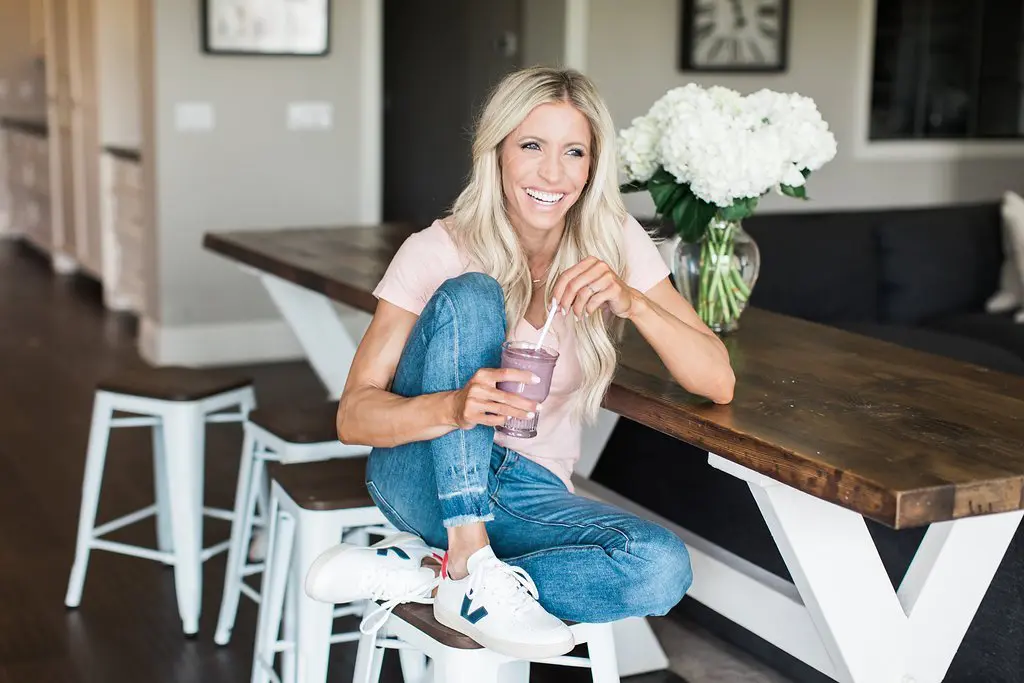 With little time for elaborate meals and tons of time in the kitchen because #momlife, our kids have been enjoying Breakfast Fruit Smoothies. Now before you say anything, and because I know you're thinking it, YES, avocados are a magical and delicious addition to your smoothies. They provide you with all the healthy fats!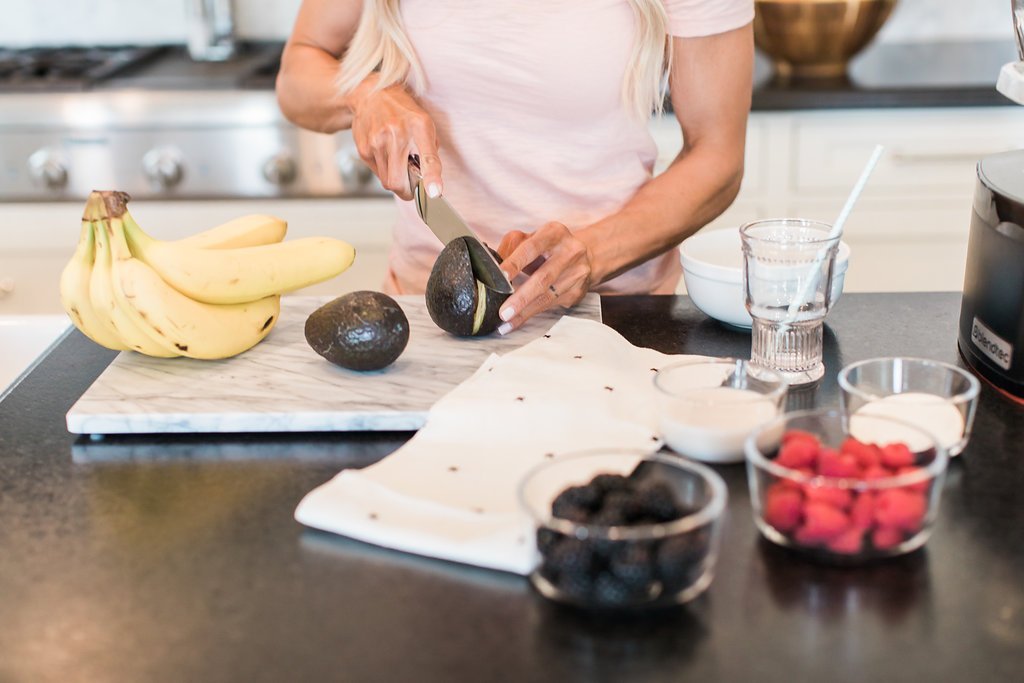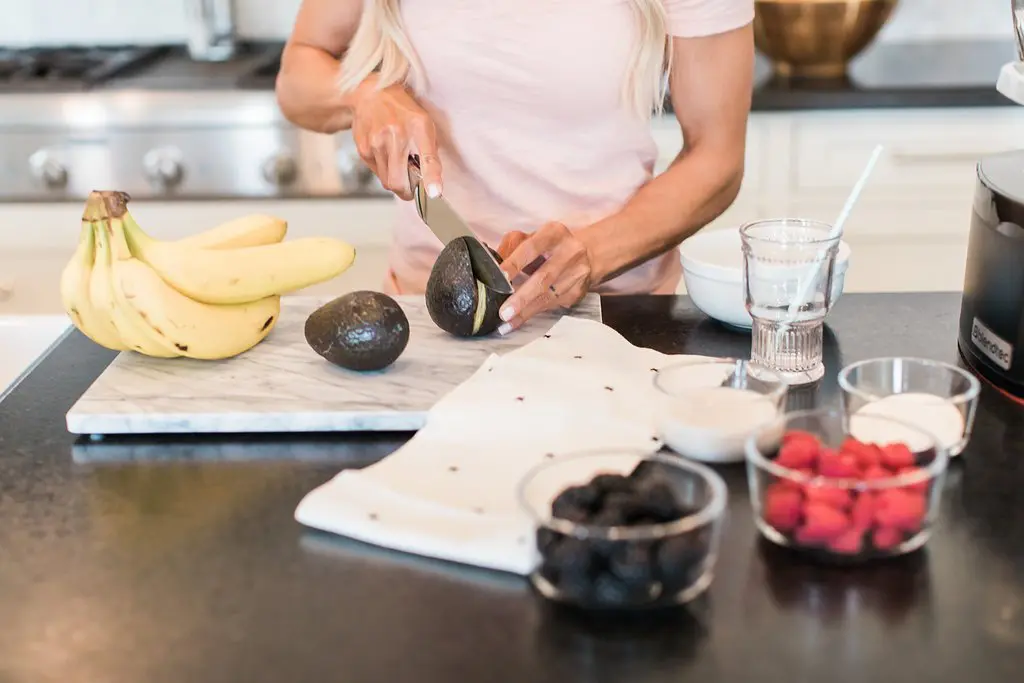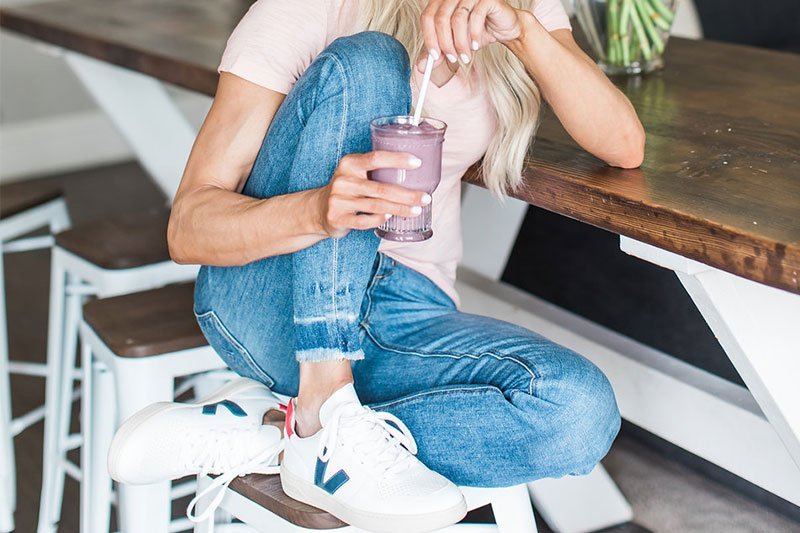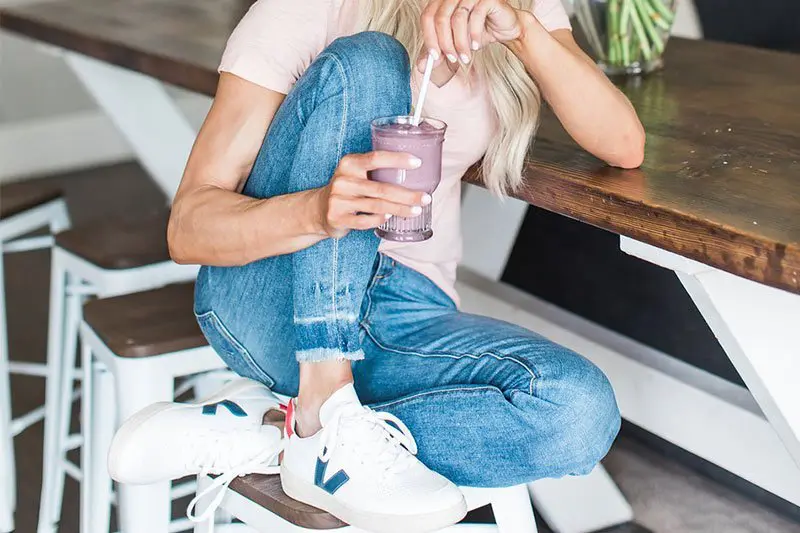 Outfit + Smoothie Details: Blush V-Neck Tee, McGuire Jeans (similar here under $40, last seen here), Veja Sneakers (similar budget friendly here), Blendtec Blender , Marble Platter, Smoothie Glass/Tumbler, Paper Straws, Kitchen Towels, Milk Carafe, Glass Storage/Mixing Bowls
Nothing says summer like a smoothie chock-full of avocado and berries. Even though it's summer now, if you find yourself in the winter blues funk come December, this is a great pick-me-up to give you all those summer feels that you're dreaming about. Hint: Make sure you bookmark this baby to enjoy year round! From the beautiful colors (like a fruit and veggie rainbow) to the delicious taste, you'll be happy you made this!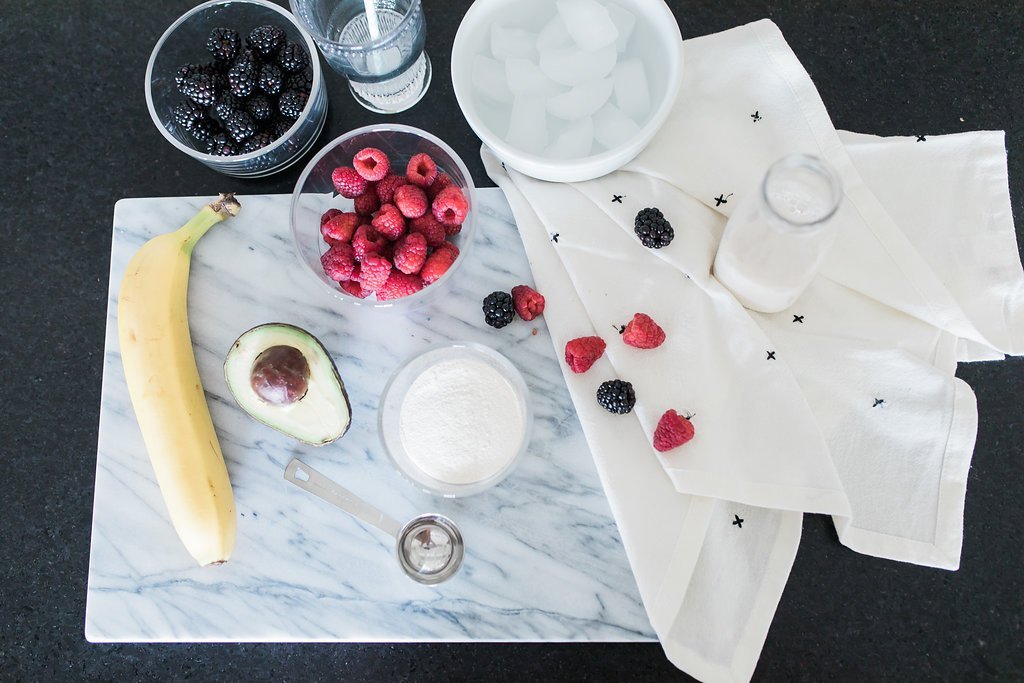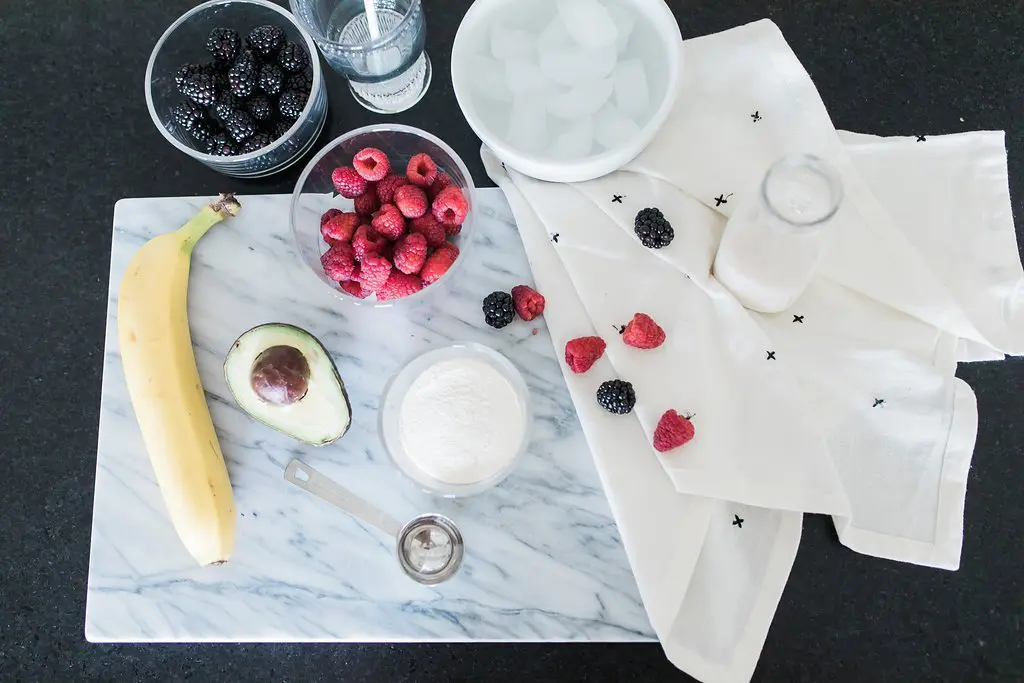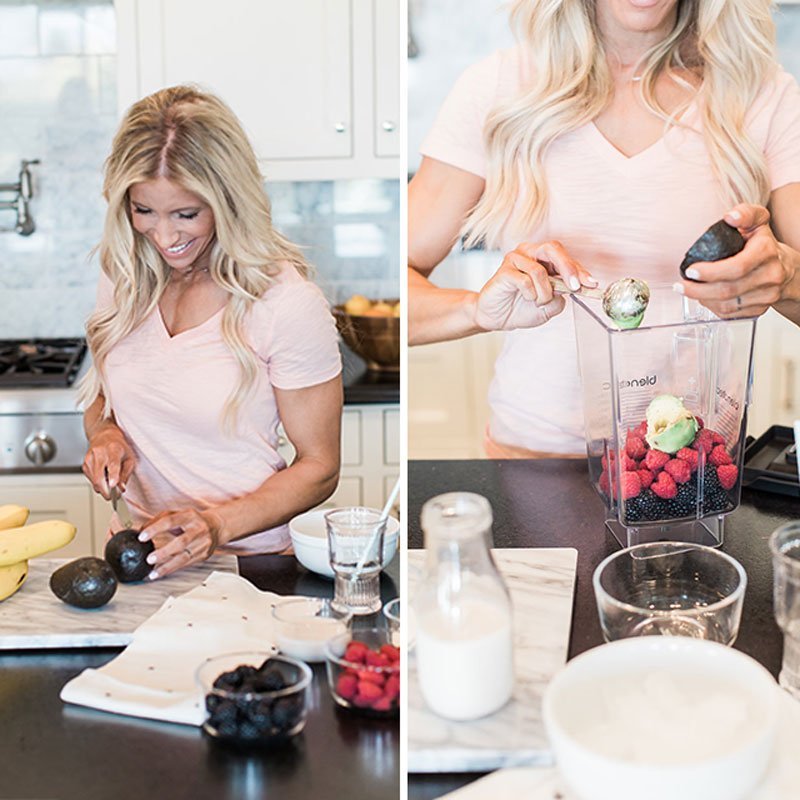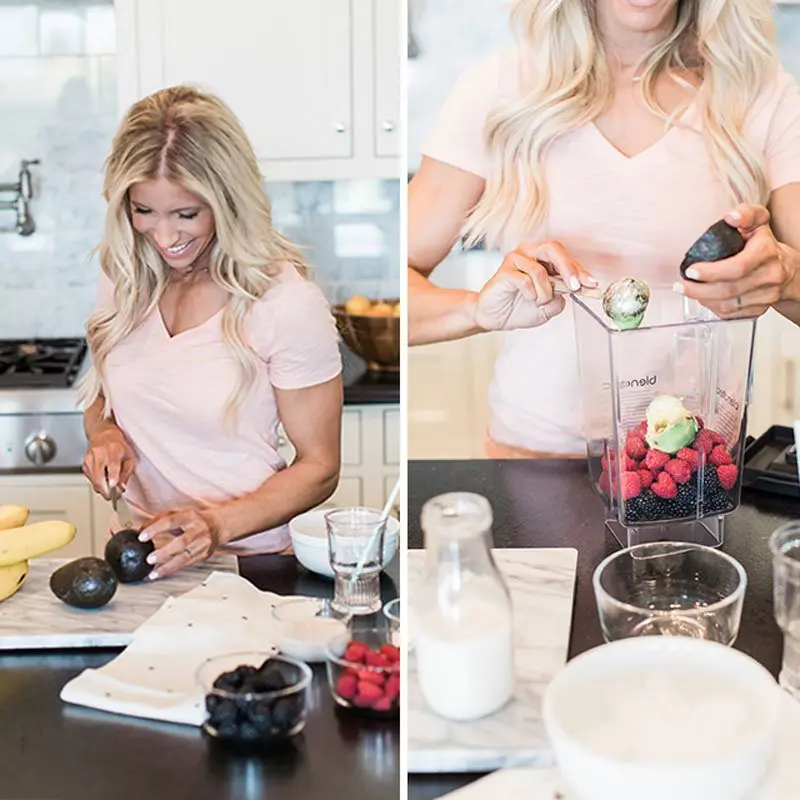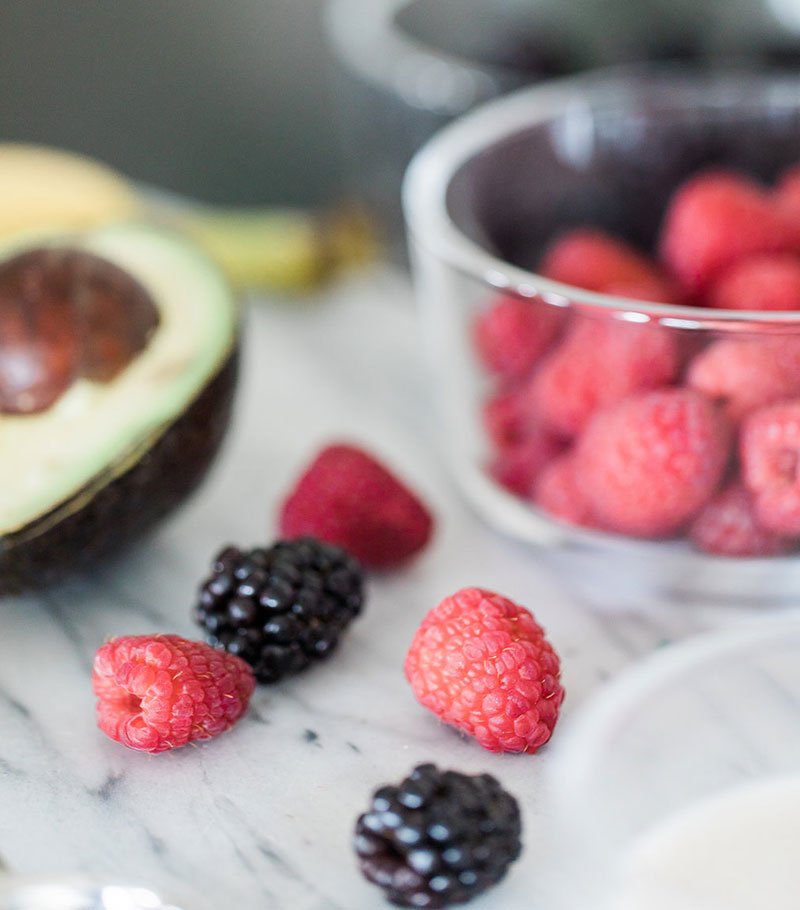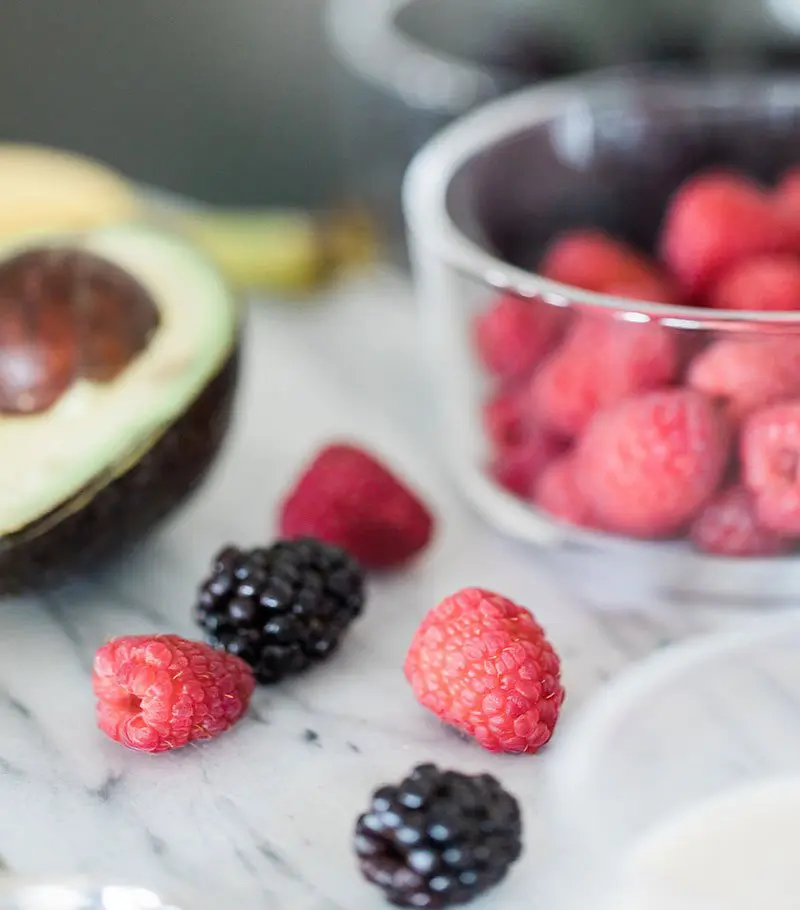 Before we jump into the recipe, can we talk about blenders for a minute – While I love this blender, here are a couple of my favorite blender options from immersion blender to commercial grade (the commercial grade blends more quickly and are quieter than most traditional models for those early morning birds that don't want to wake their spouses):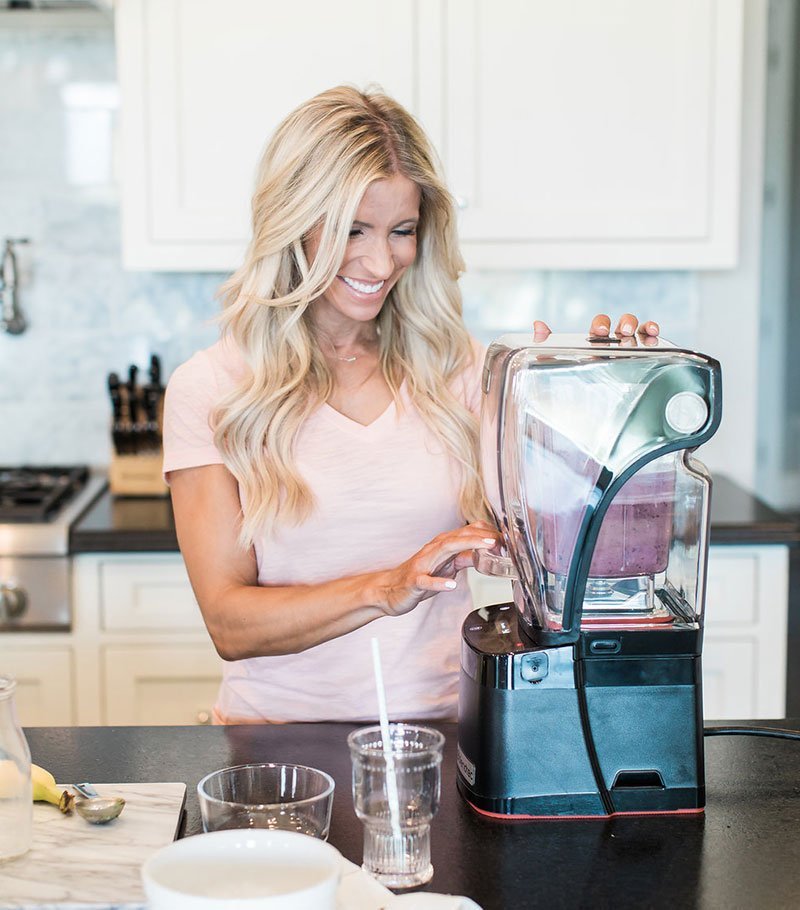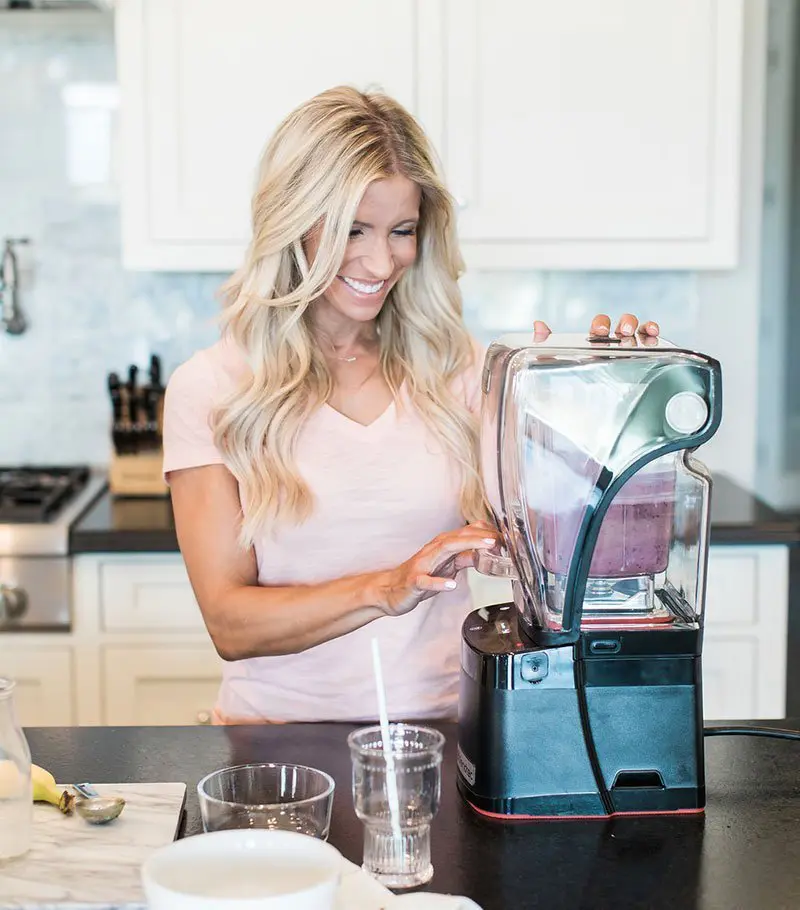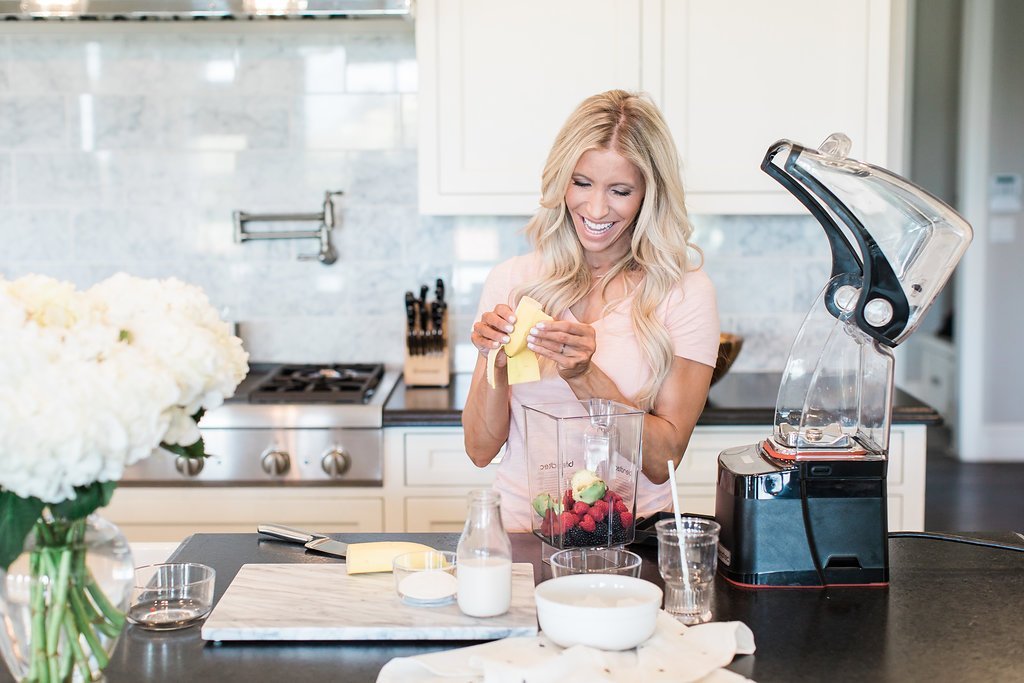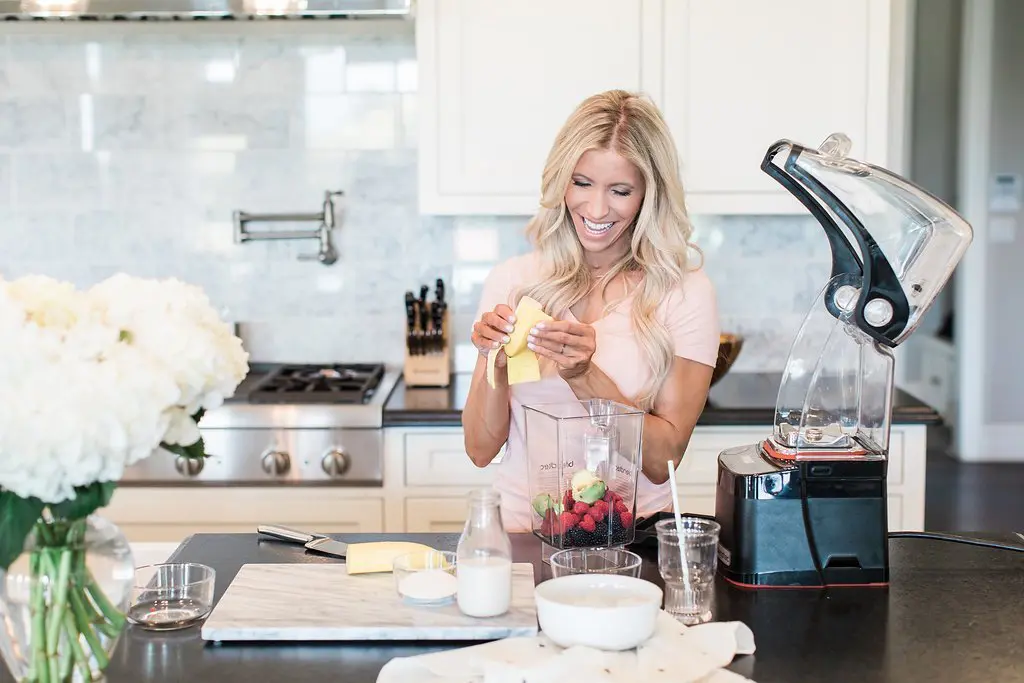 Now onto the delicious part of this post! Is your mouth watering yet? Because mine is just thinking about it! Here's my go-to all around nutritious and delicious Breakfast Fruit Smoothie. Bonus: This recipe is also in The TRANSFORM App!
Breakfast Fruit Smoothie
Makes 1 serving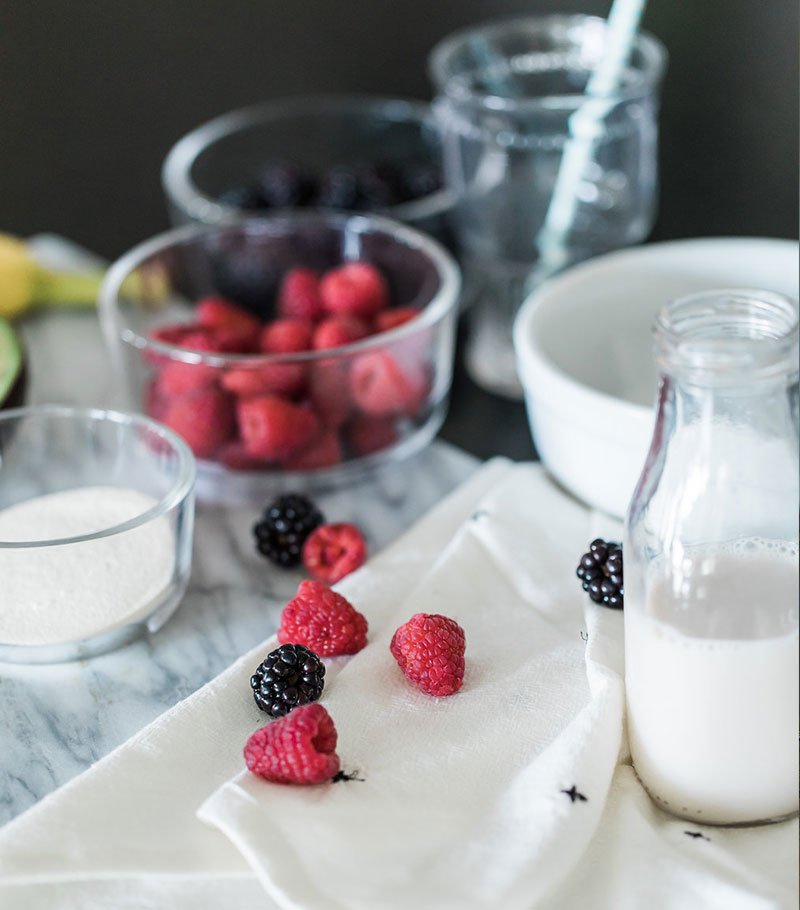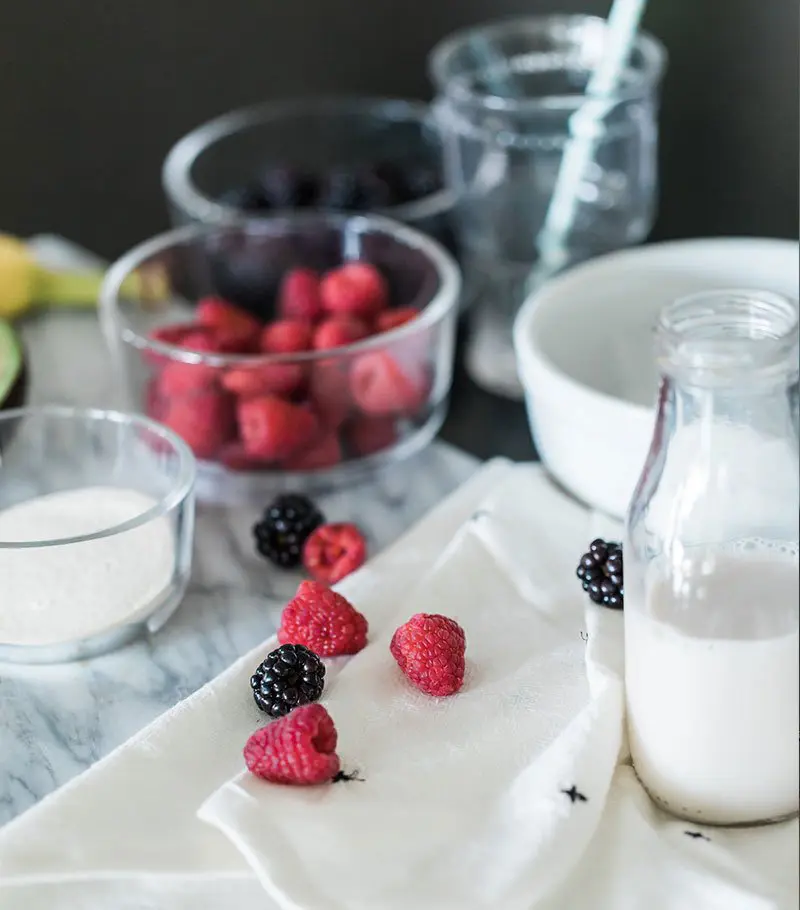 Ingredients:
1 scoop vanilla or chocolate protein powder
1/3 medium banana
5 1/2 ounces berries
2/3 cup unsweetened almond milk
1/2 small avocado
1 cup water
Directions:
1. Blend together all ingredients.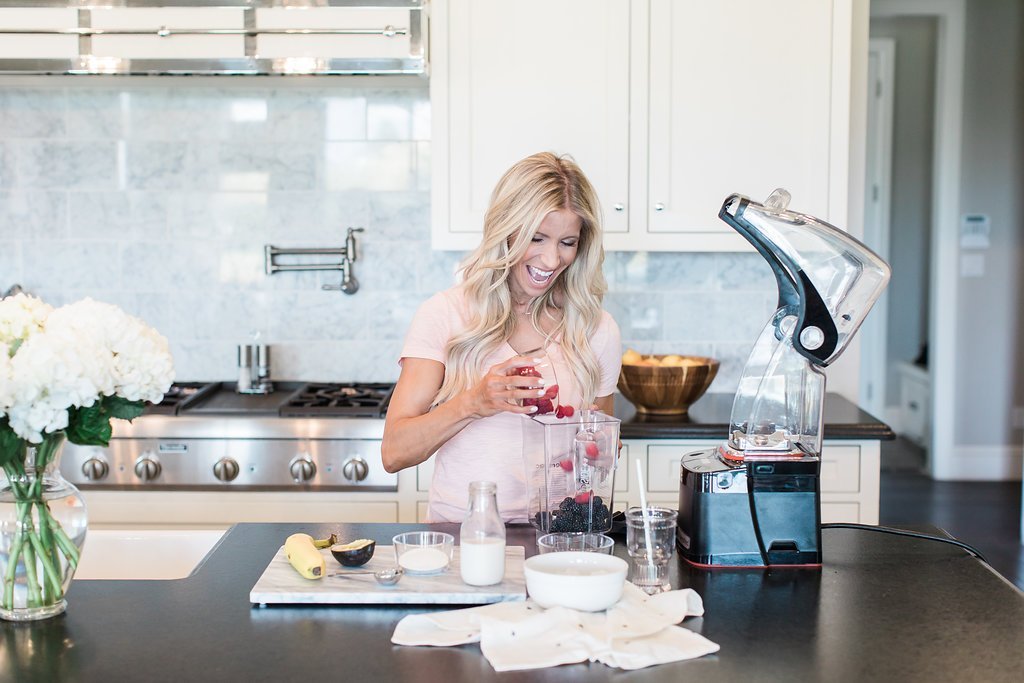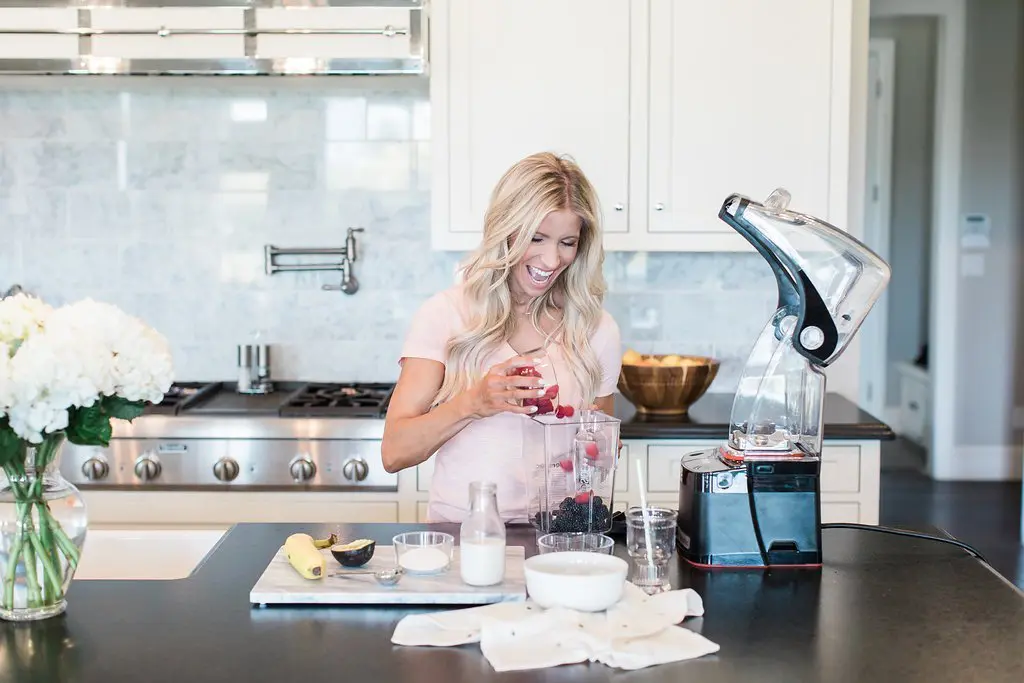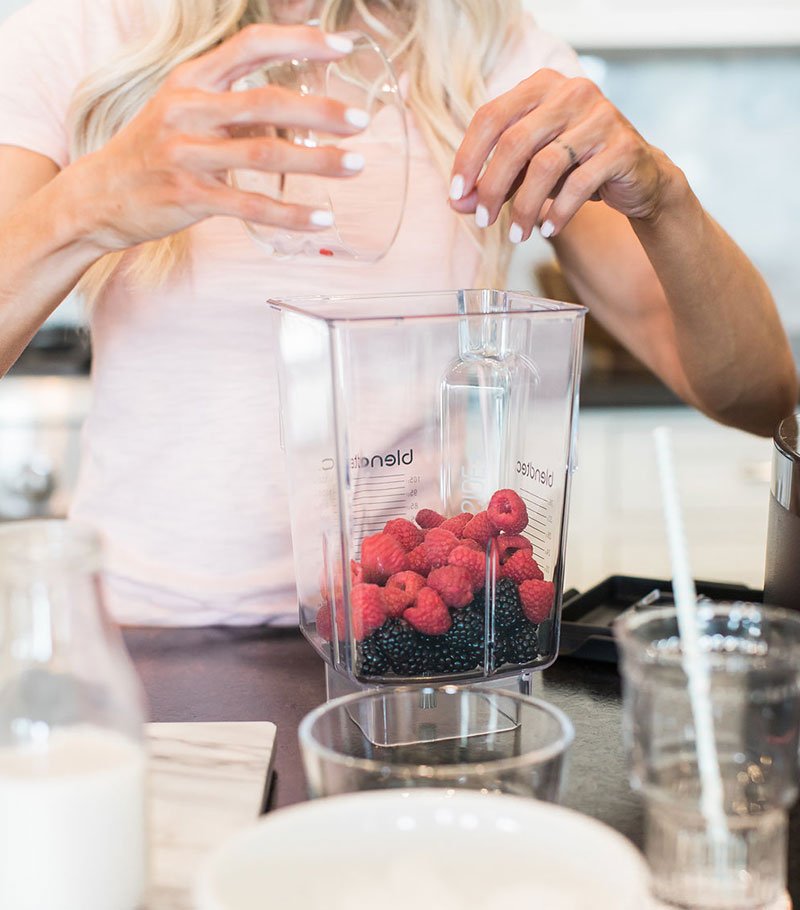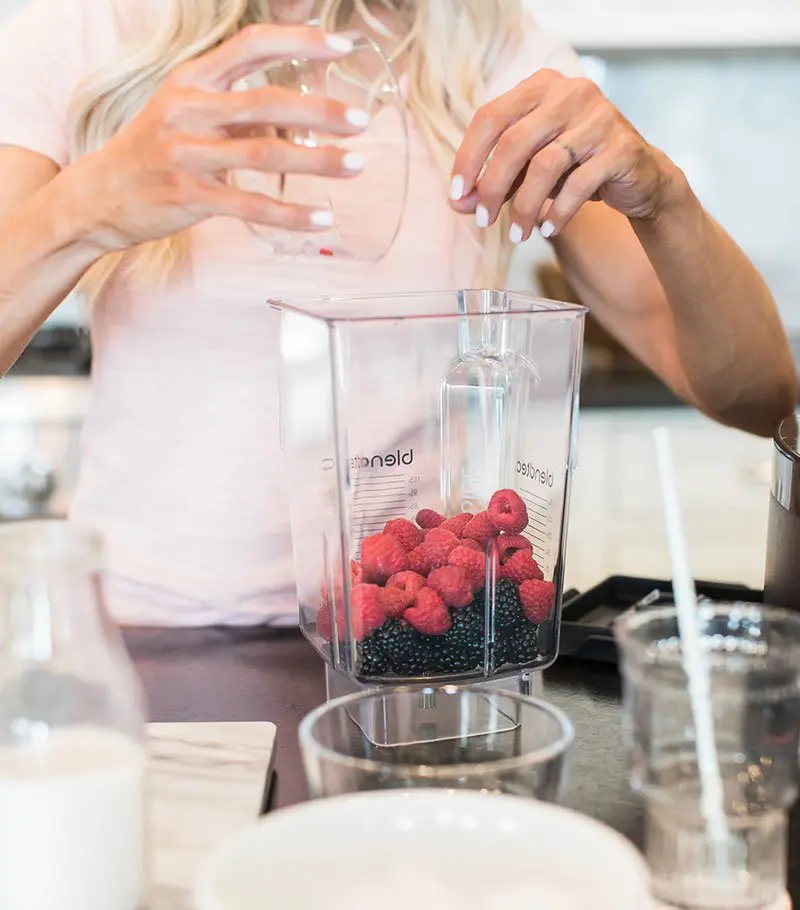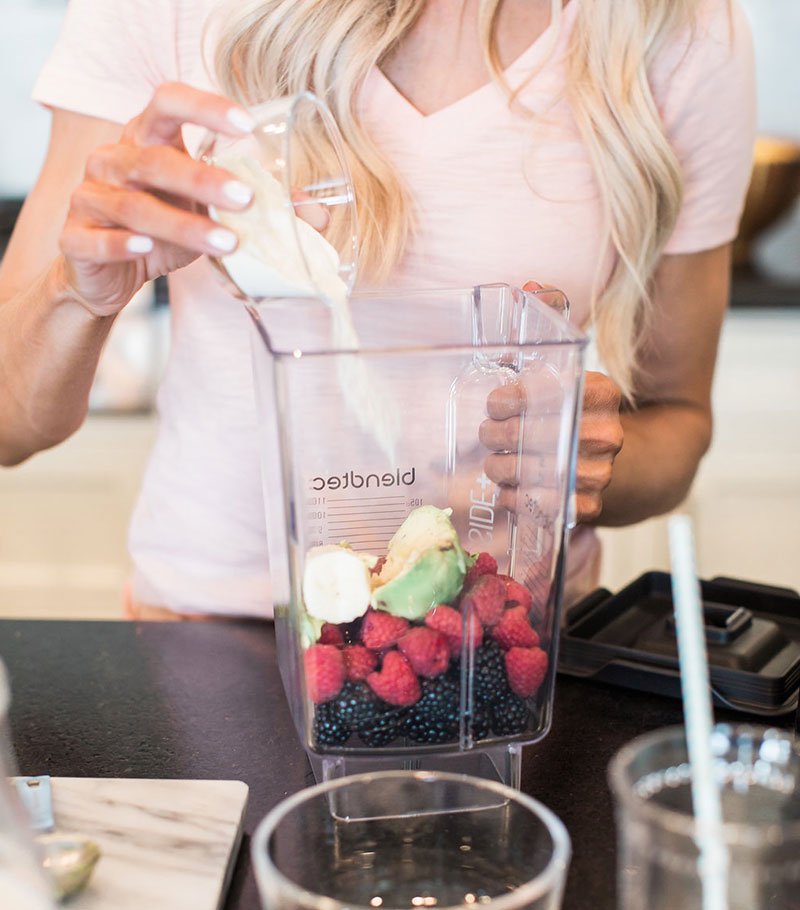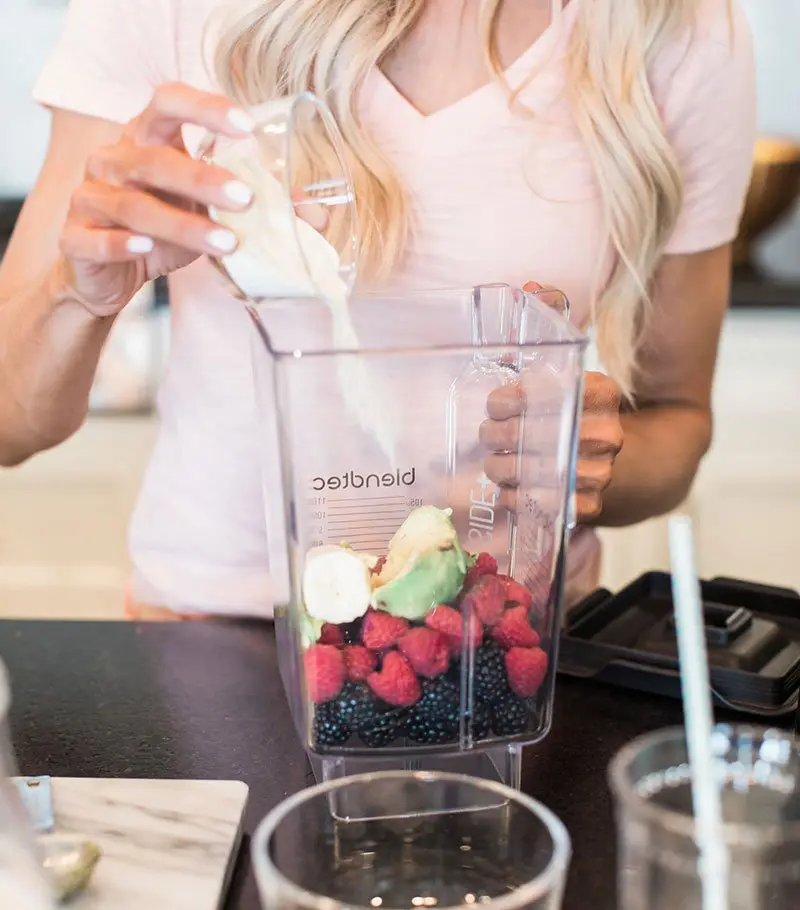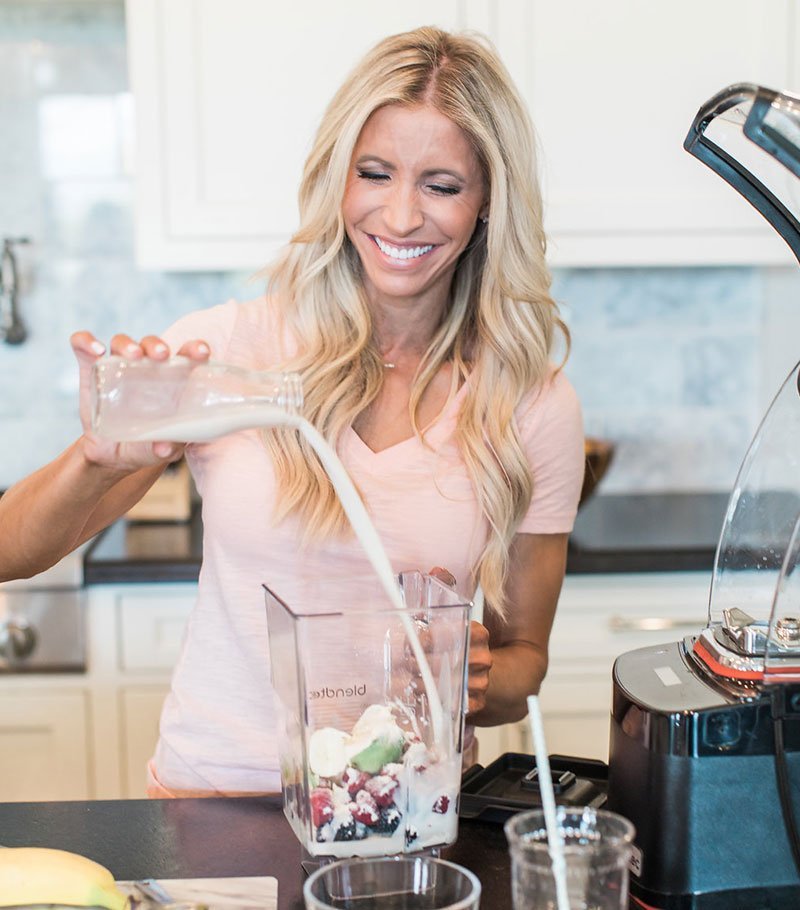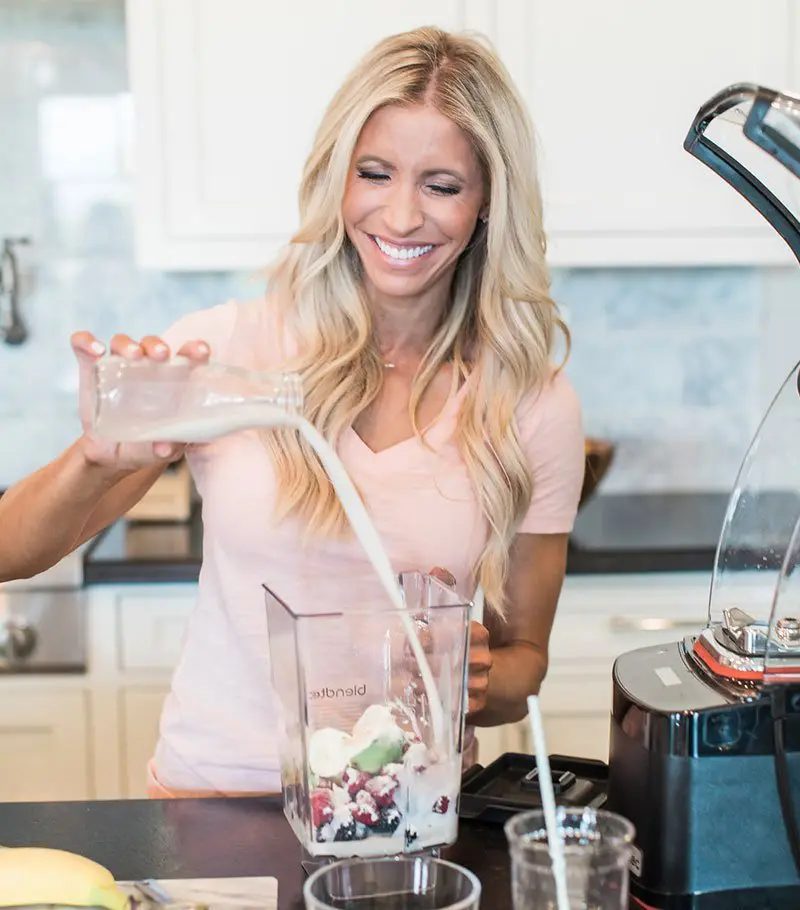 2. Blend with ice for desired thickness and enjoy!
Nutrition information: 352 cals; 12g fat; 38g carb; 26g protein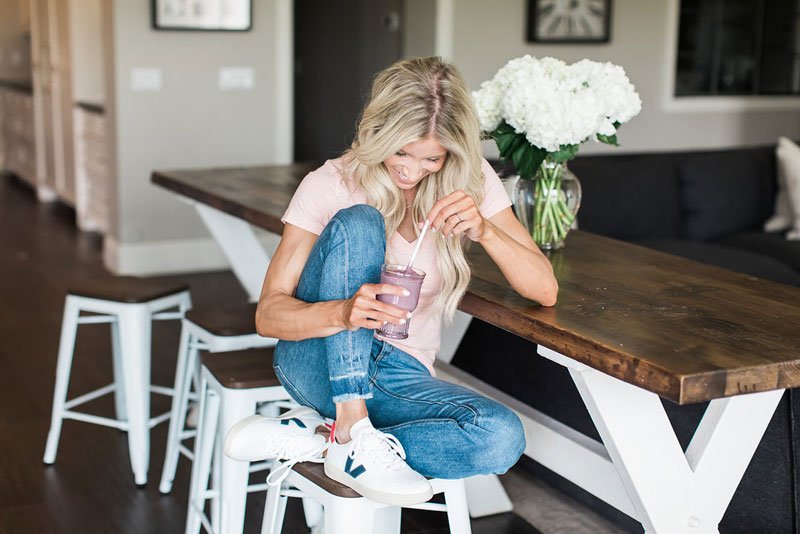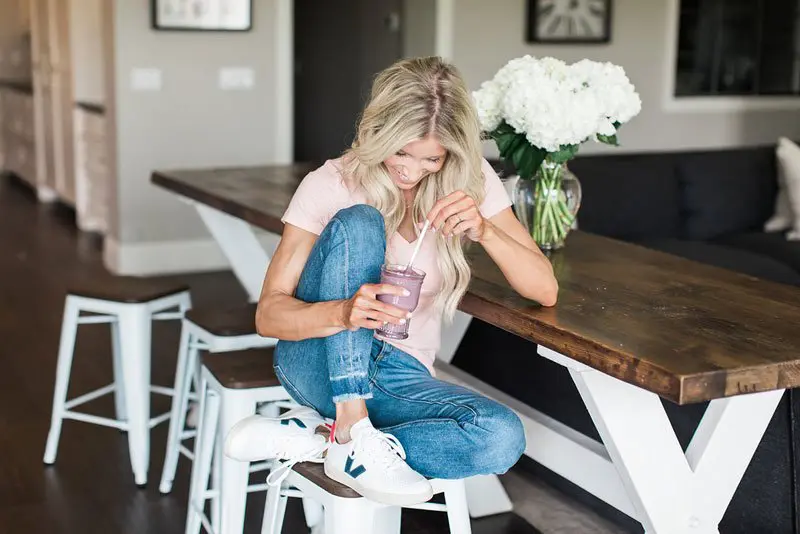 With tons of end of summer activities we are looking to enjoy, I'd rather skip the kitchen time and head straight for the family fun! This fruitful smoothie does just that, and it will keep you and the fam juiced all morning! For more amazing, quick, and transform-friendly recipes, check out The TRANSFORM App!
Xo,
Heidi
Related reading:
Eating in Color: Avocado Smoothie
Green Grinch Shake
Pumpkin Pie + Protein Shake = Low Carb Heaven
5 Breakfasts Made Easy || Getting serious about CEREAL!
My (Almost) Famous Pumpkin Pie Overnight Oats!